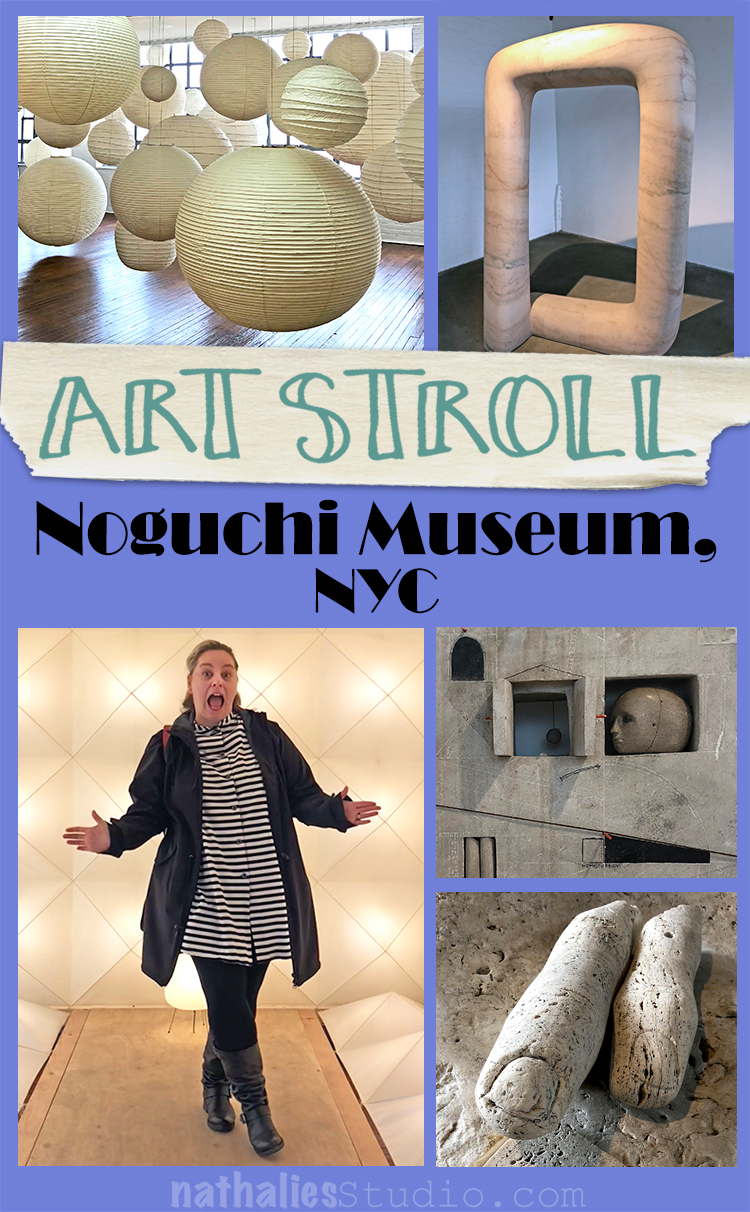 A couple weeks ago my friends and I went to the Noguchi Museum in NYC . Isamu Noguchi was an American Japanese artist (1904-1988) who is most known for his sculptures and later mass produced lamps.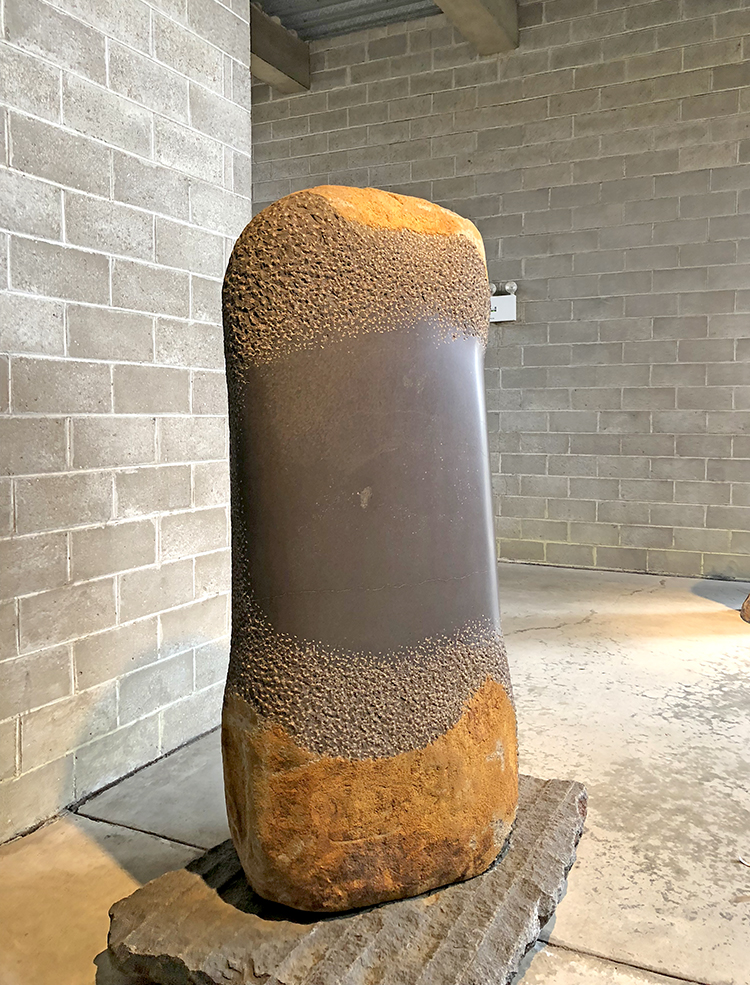 Especially his lamp designs are known to many because of Ikea's take on it – be assured though that his original lamps are so much more beautiful than Ikeas.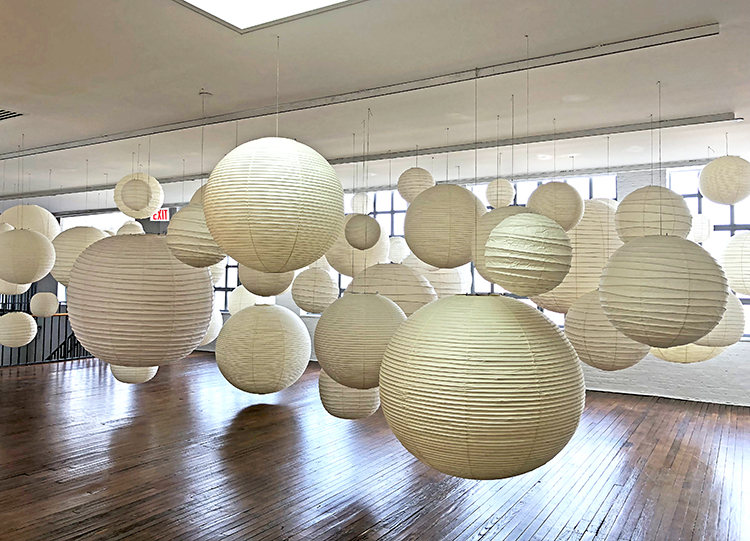 Loved this cloud of lamps above! the lamps are made of handmade paper on bamboo frames and they give a beautiful warm light.
.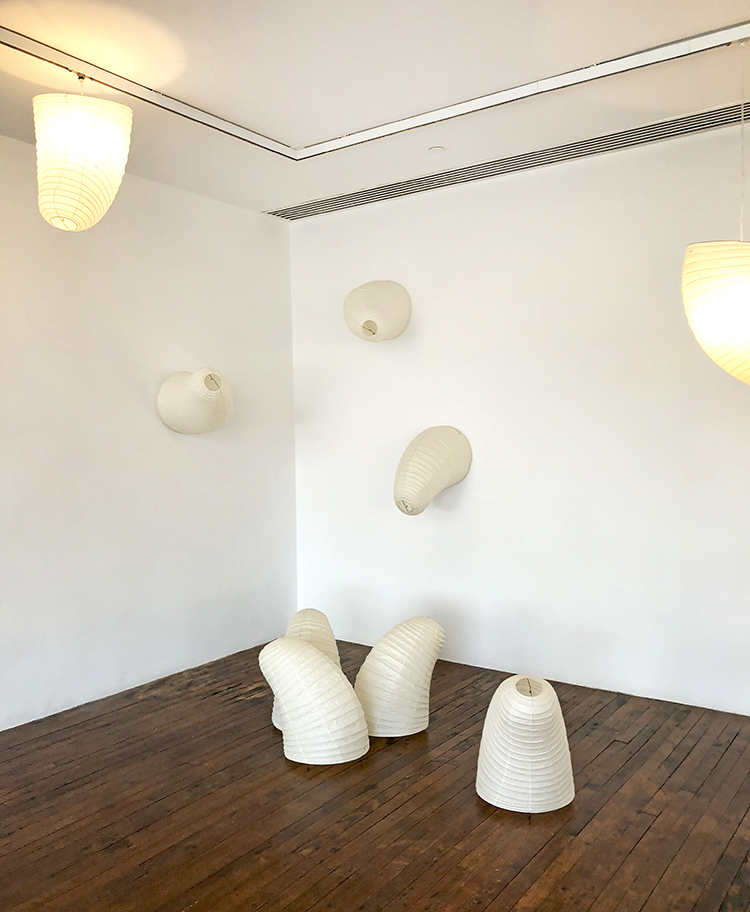 It was wonderful to see his sketchbook of lamp designs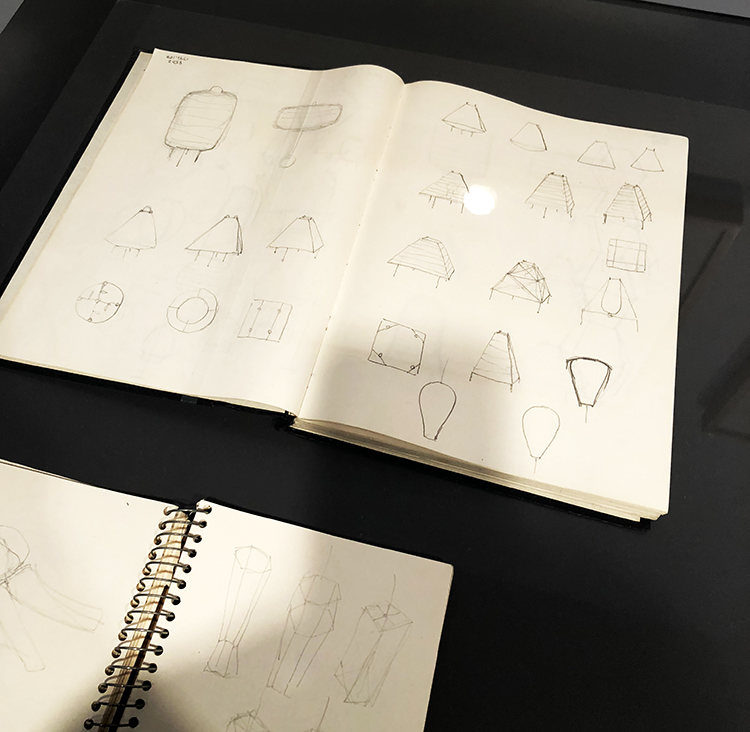 as well as some of his molds for his lamp -they are beautiful designs by itself.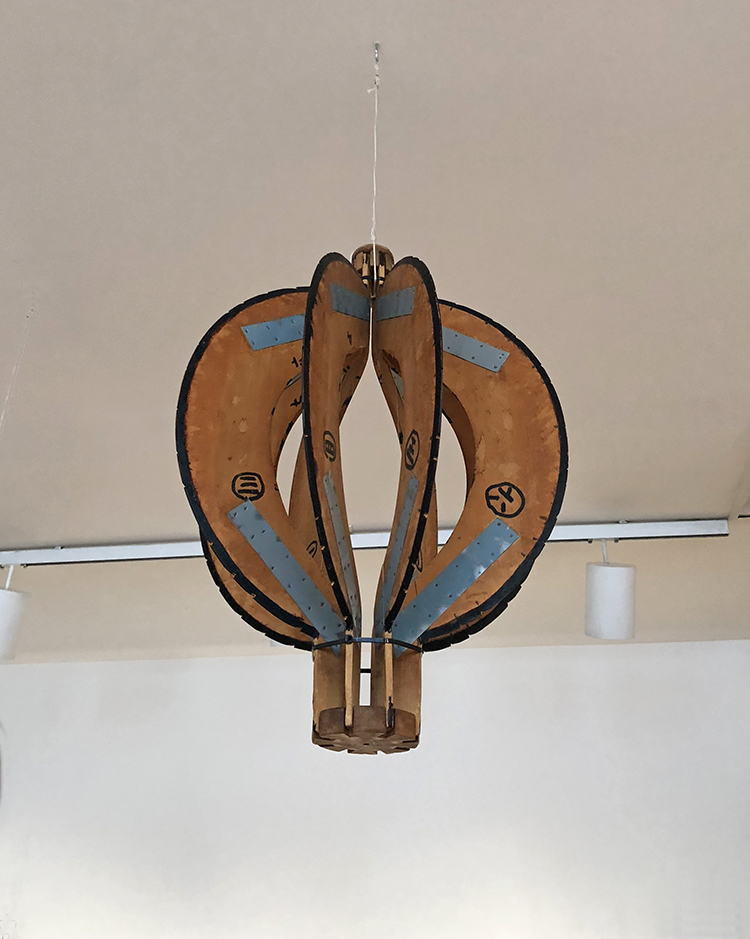 Noguchi broke the mold for the lamp sculpture below so that only one would exist- it is stunning.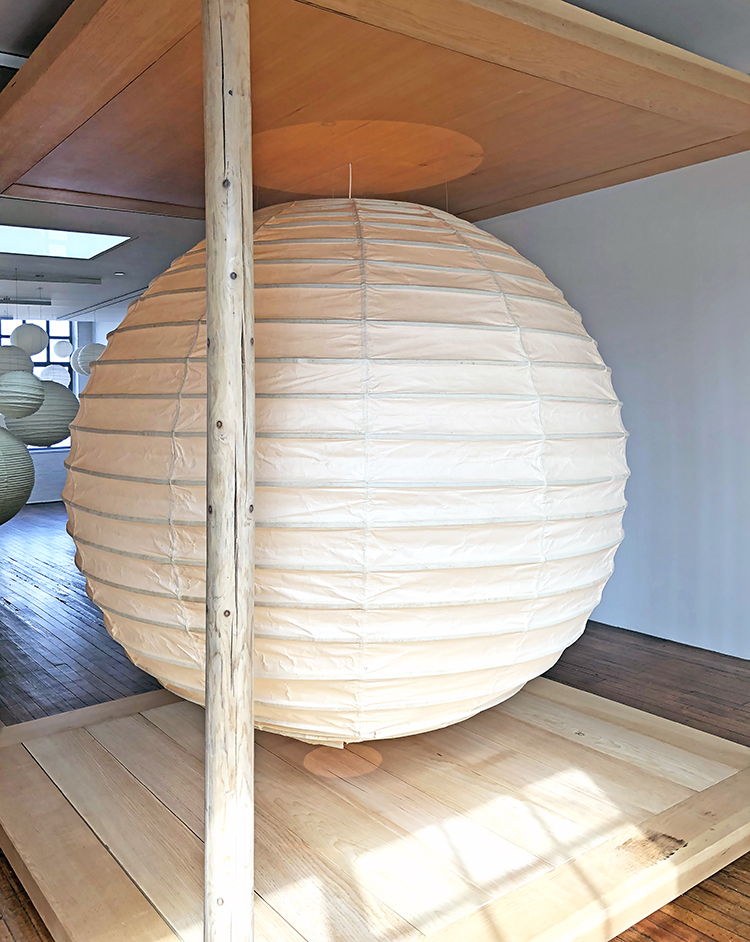 Here is a video on how those lamps are to this days are handmade:
Love it!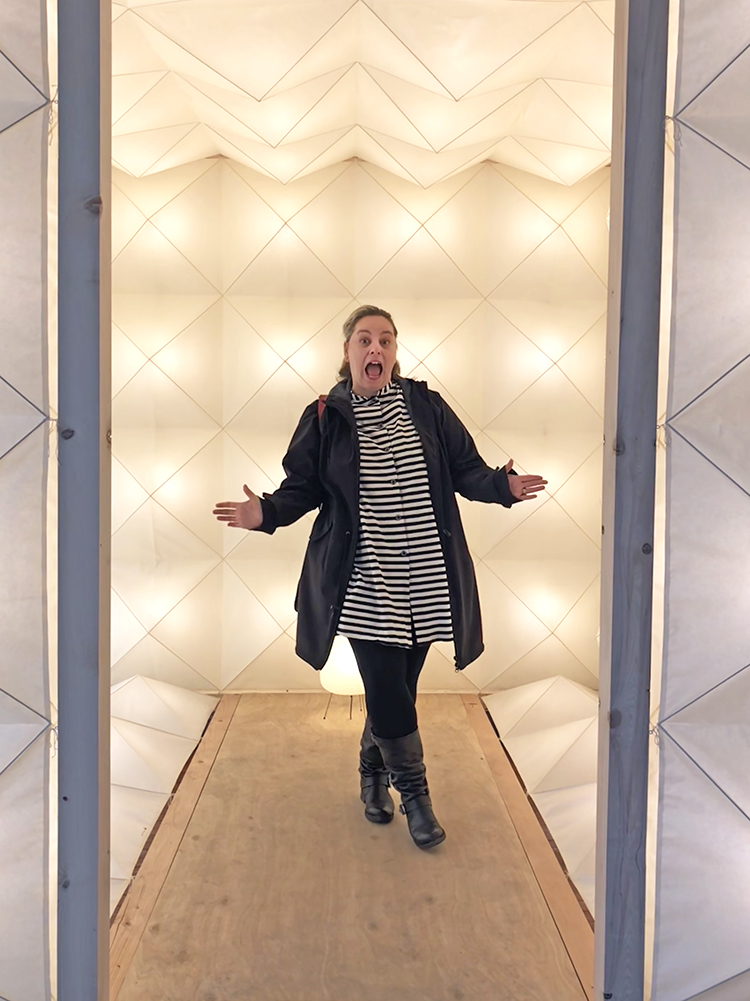 And here you see me actually in a lamp – that was such a cool feeling the light and the paper made you feel super cocooned. I want this as my reading area- wouldn't that be something?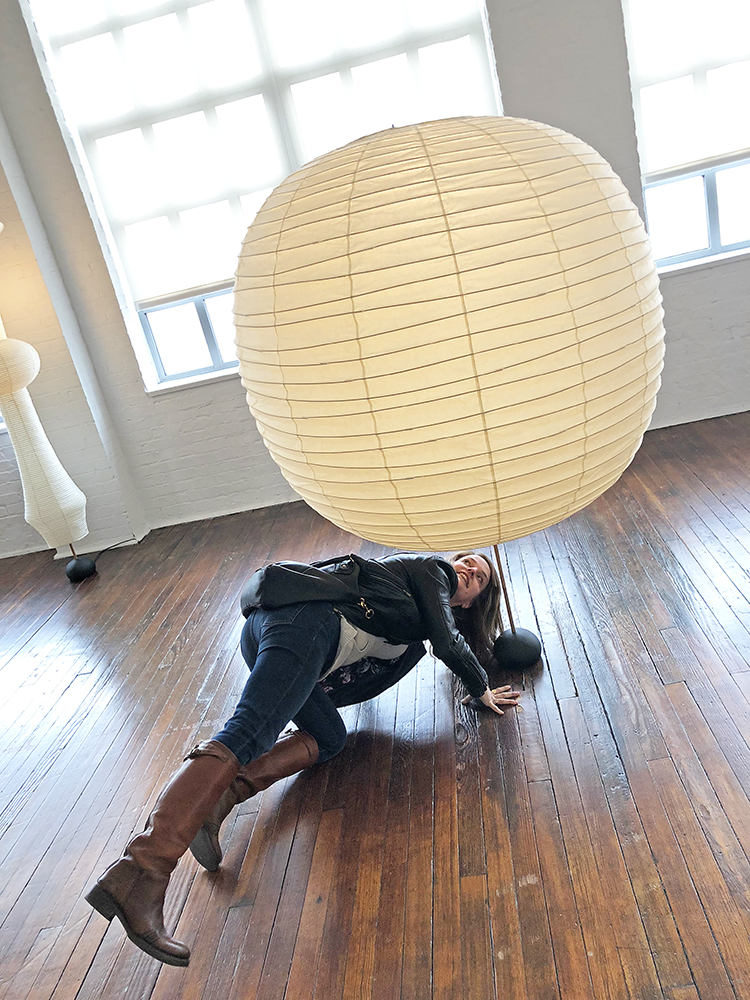 My friend Heather "needed" to see how the foot was attached
I loved Noguchi's sculptures – some are amazingly textured- some are smooth.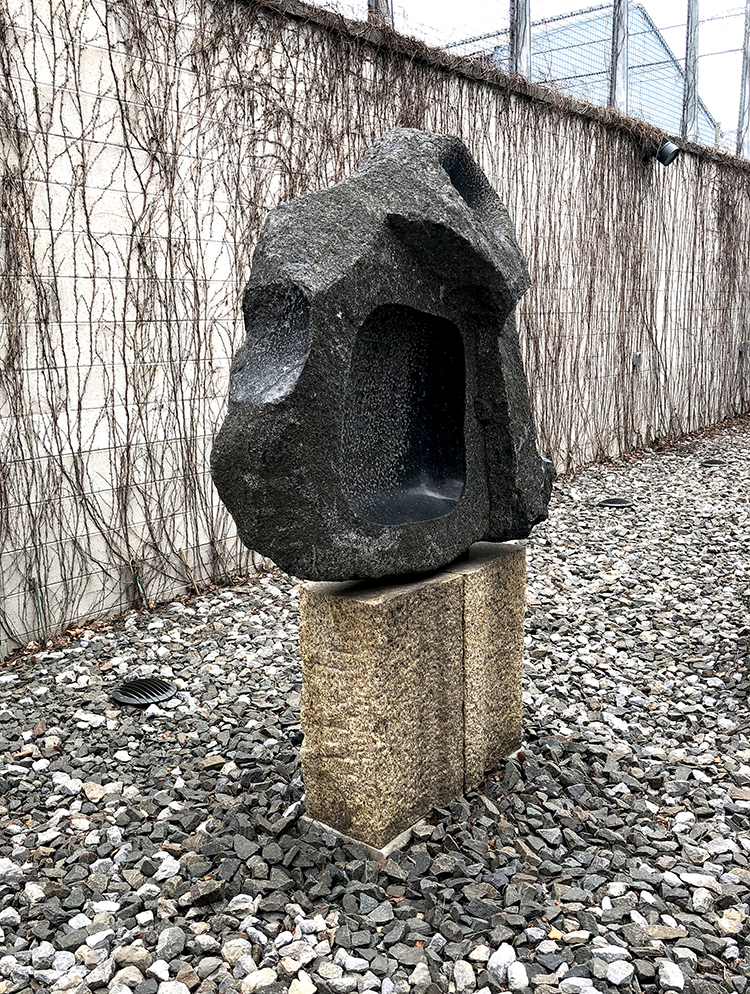 I also loved the sculpture garden – I can only imagine how beautiful it will be in the summer.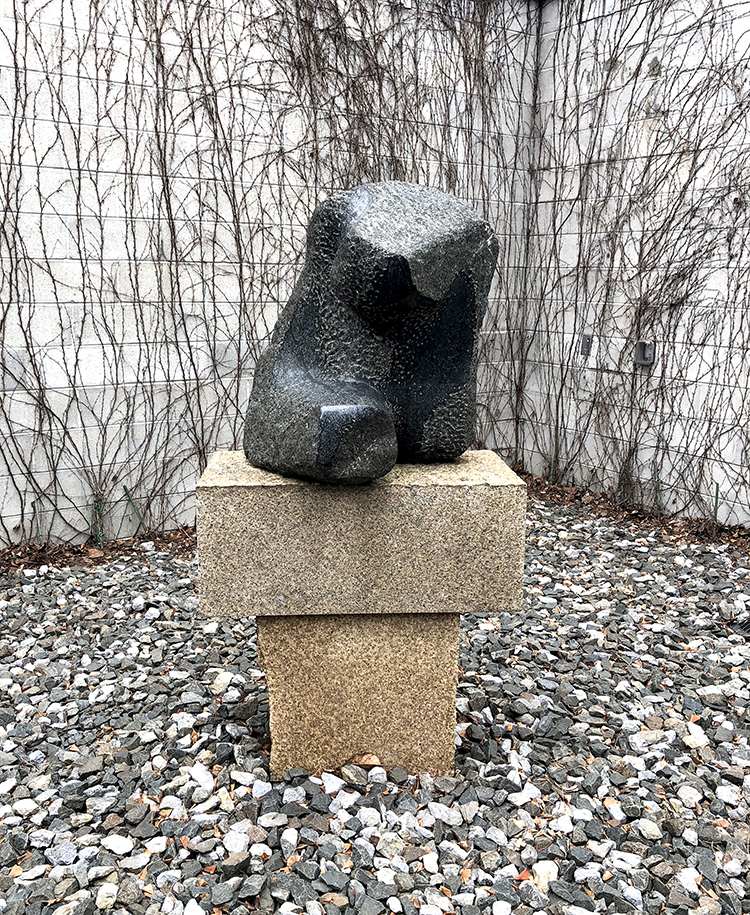 While we were at the museum there was also an exhibition of the work of Gonzalo Fonseca (1922–97), an Uruguayan sculptor.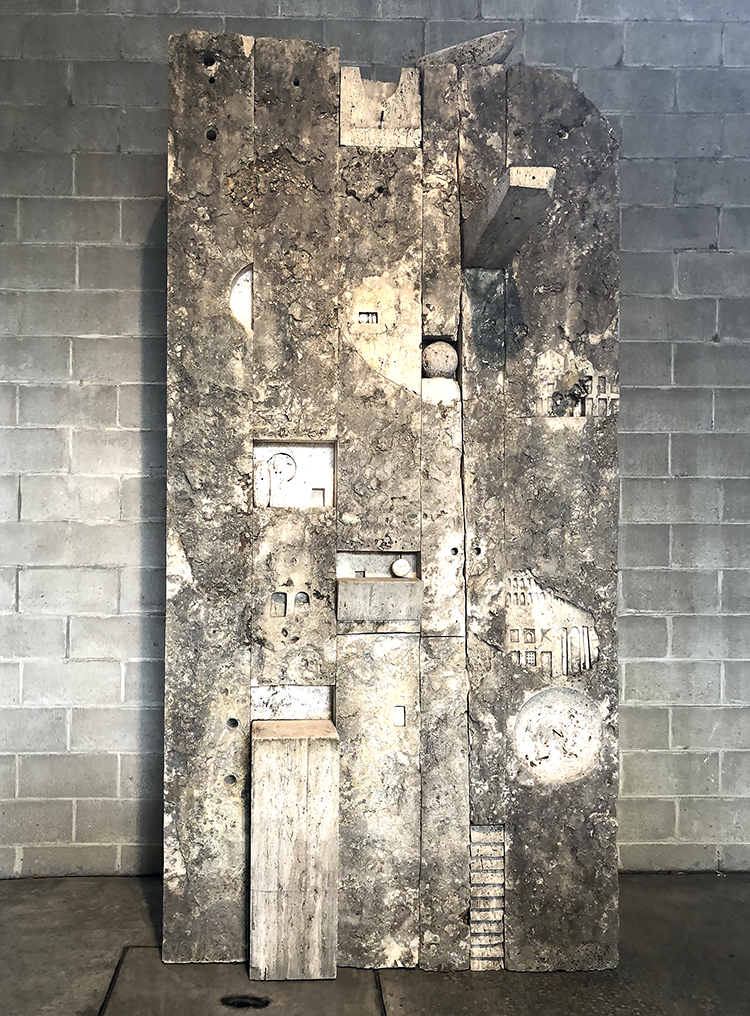 His work was so intriguing and I loved looking at the little niches and engravings.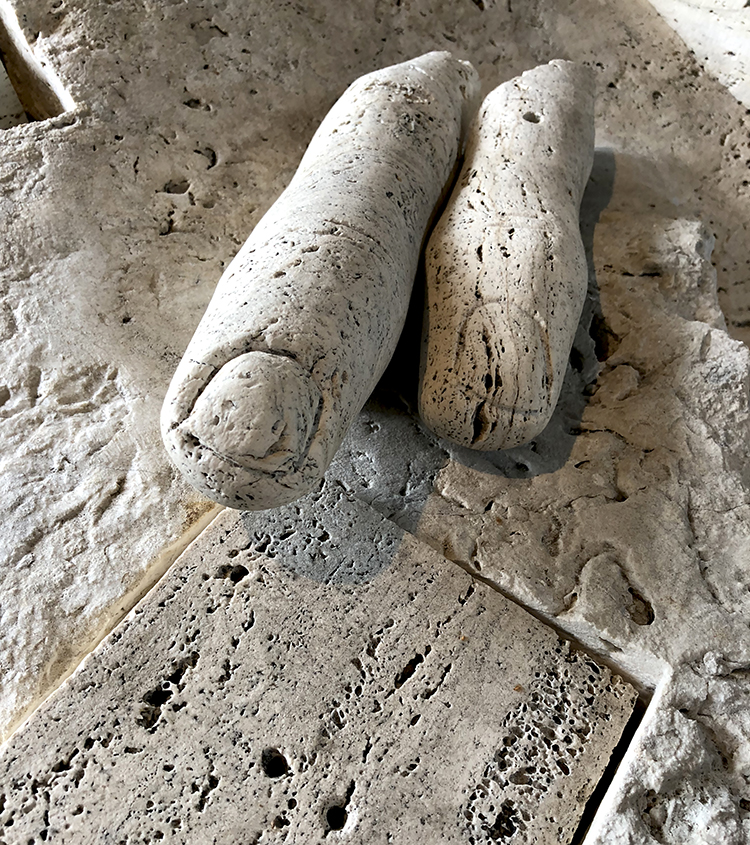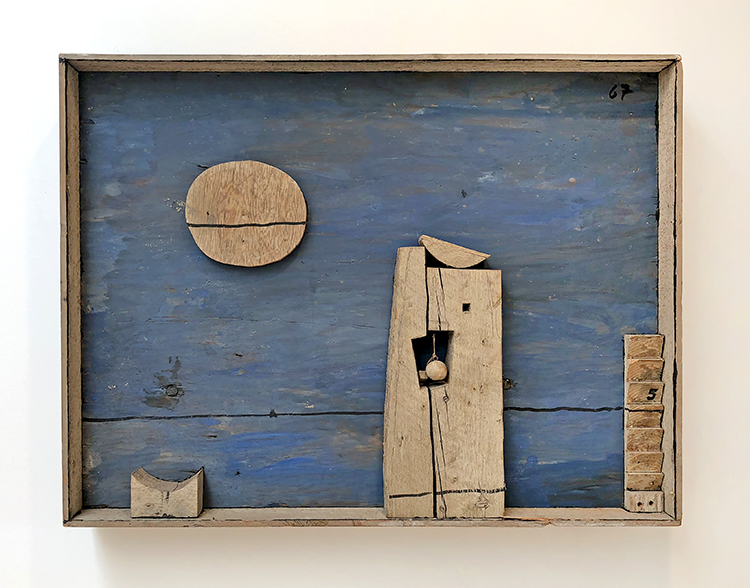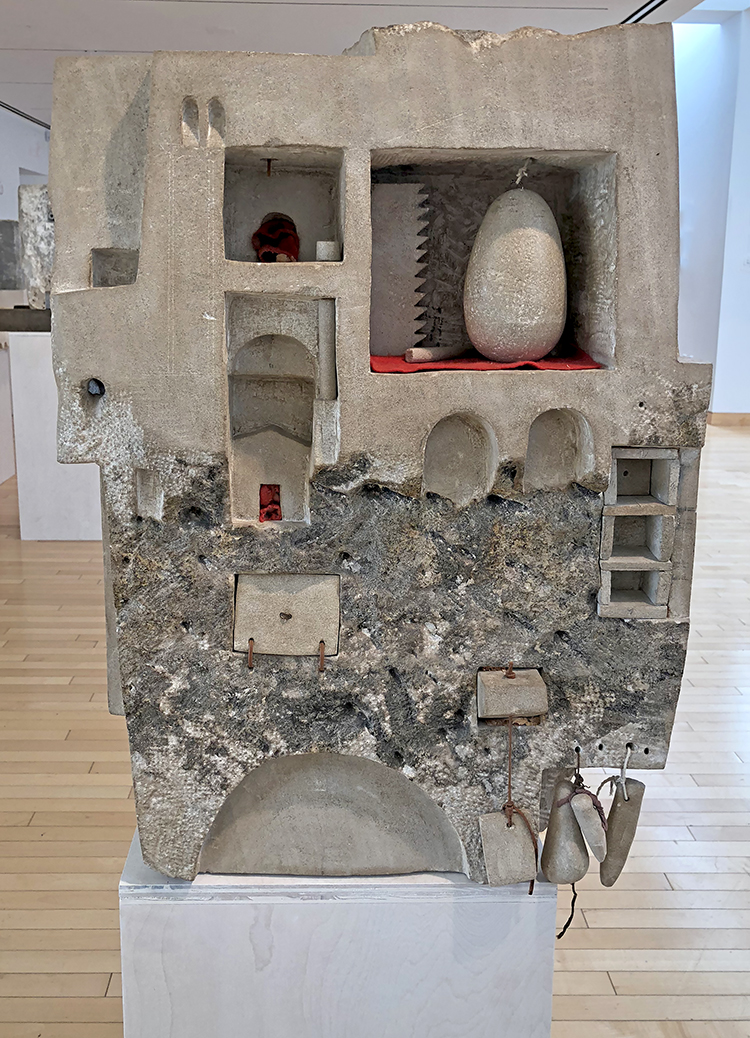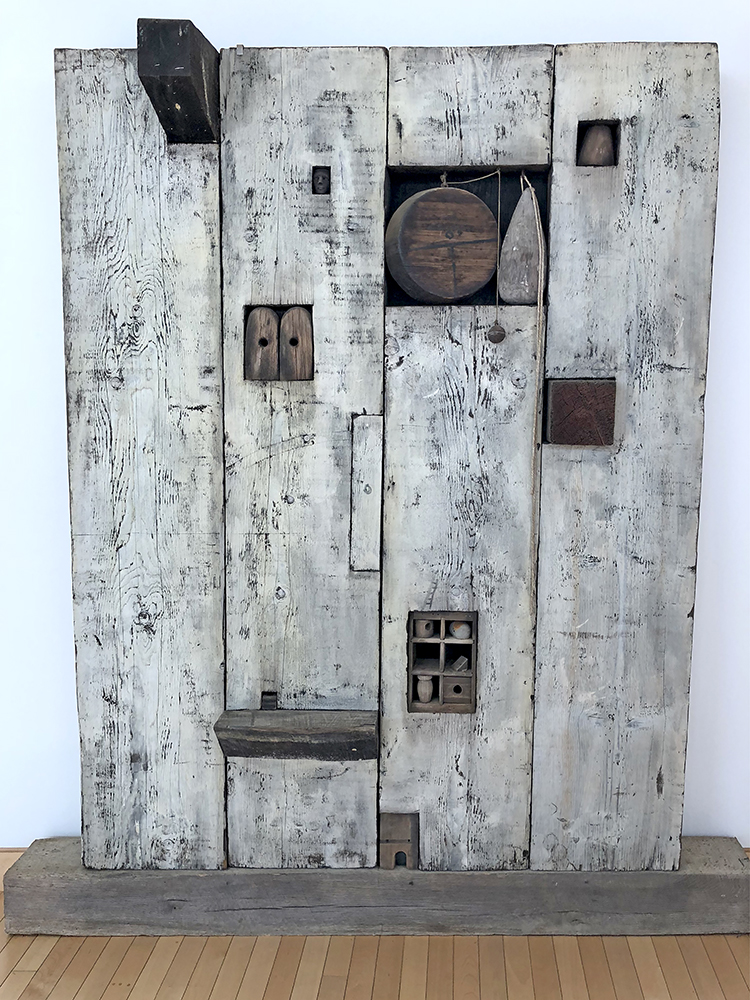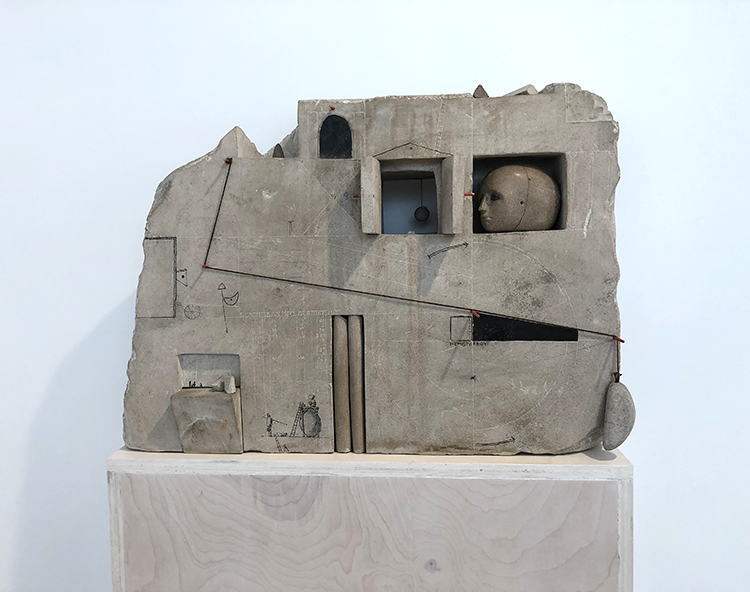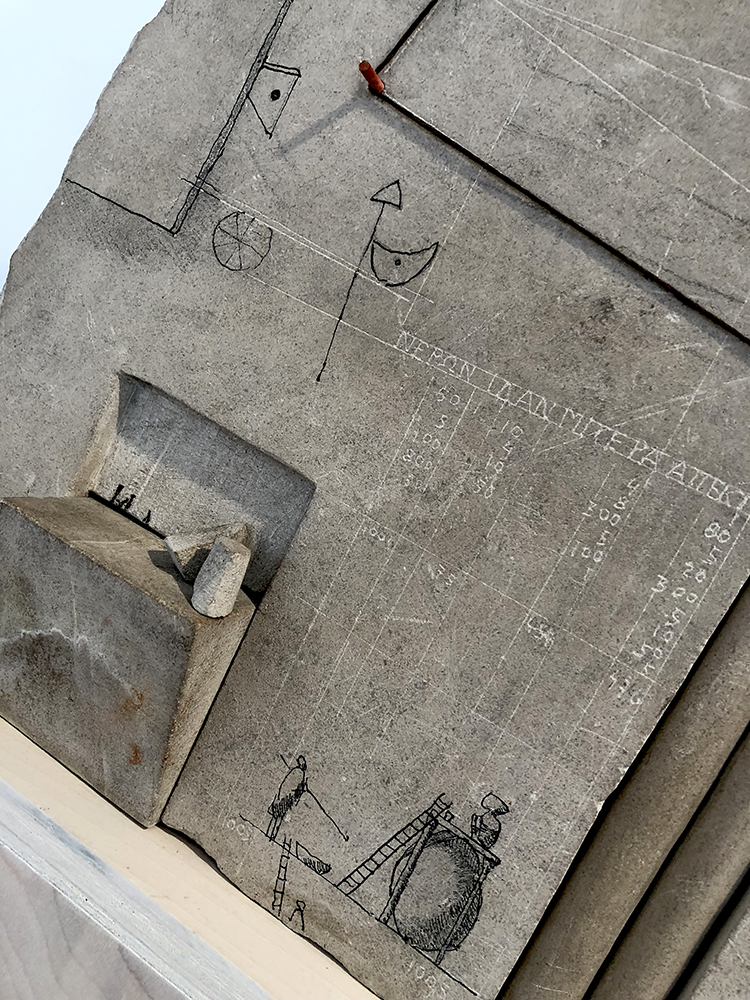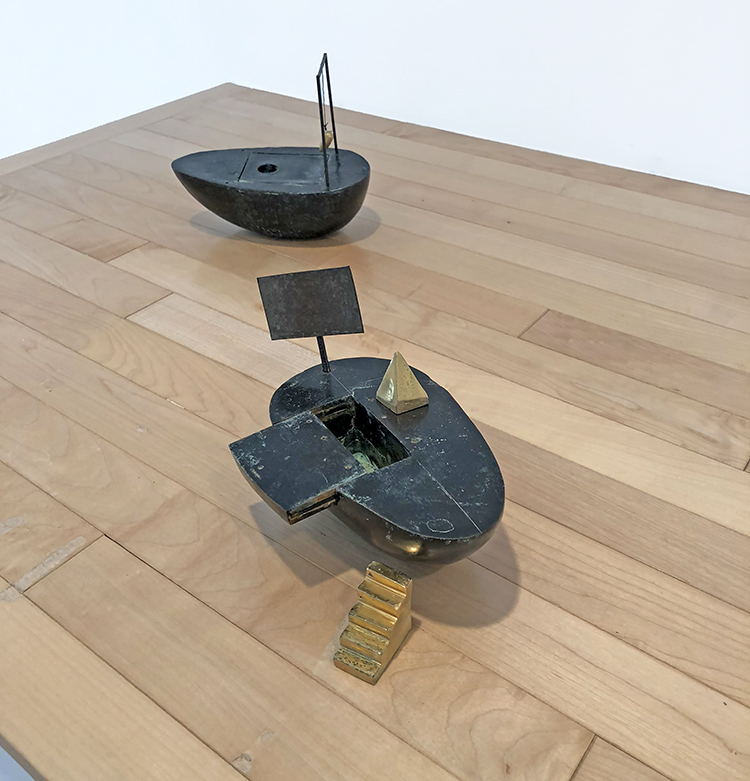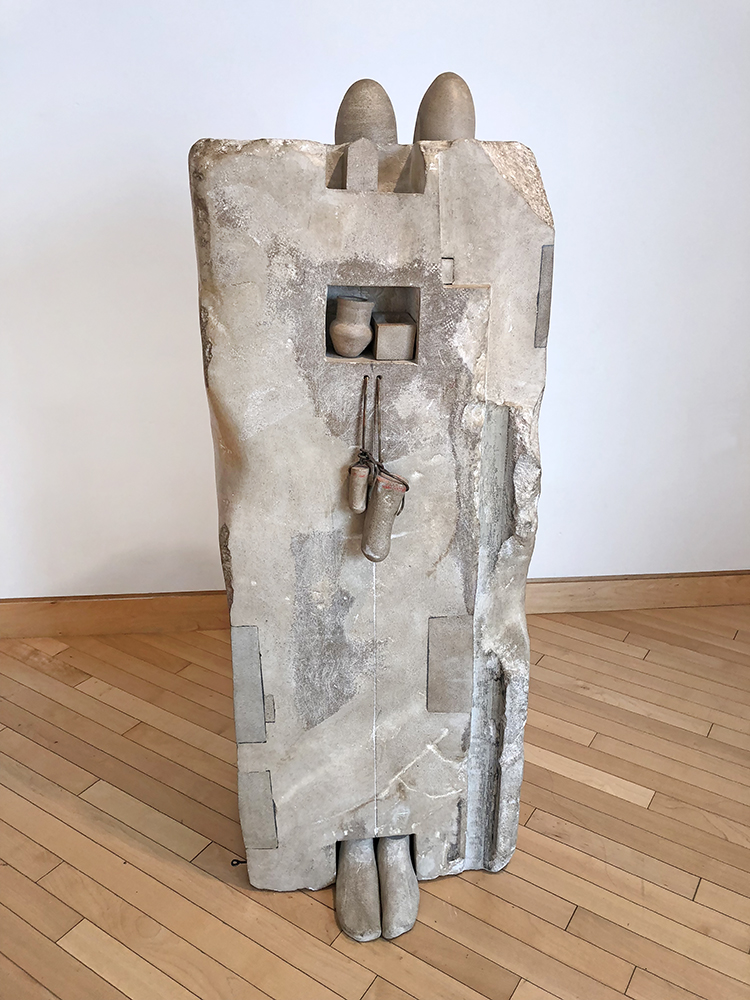 A wonderful Art Stroll through a gem of a Museum – I highly recommend it. It is a bit of a hike from Manhattan since it is on Long Island – but if you are close by- check it out! Hope you enjoyed this Art Stroll!