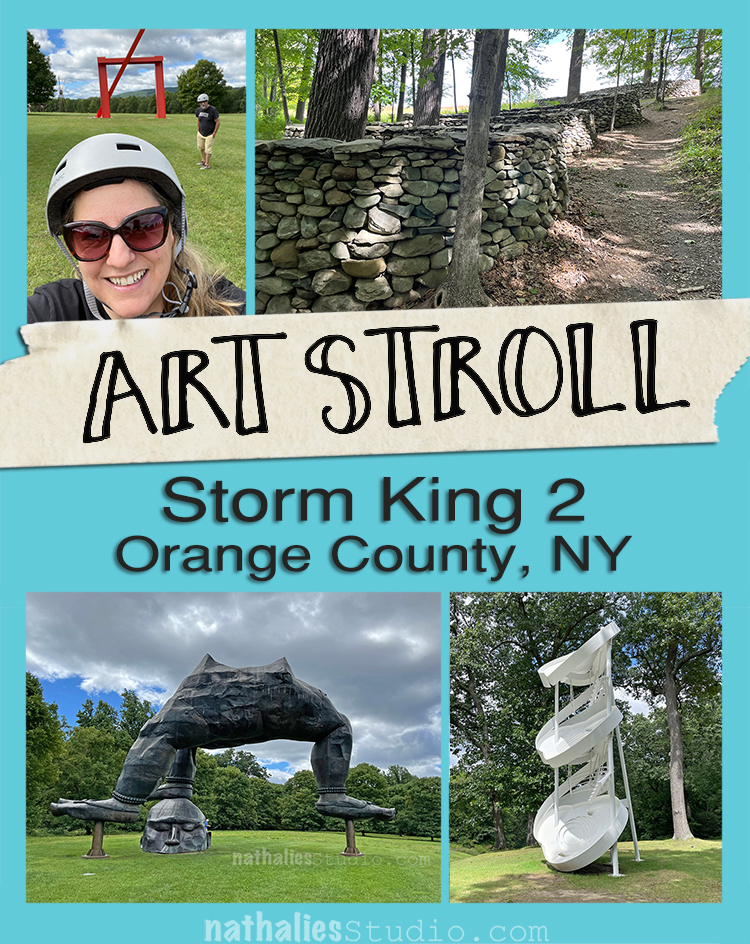 Yeah we made it back to Storm King and this time we knew we wanted to rent bikes to be able to see more of the vast area. You cannot bring your own bikes but it was ok to rent the bikes.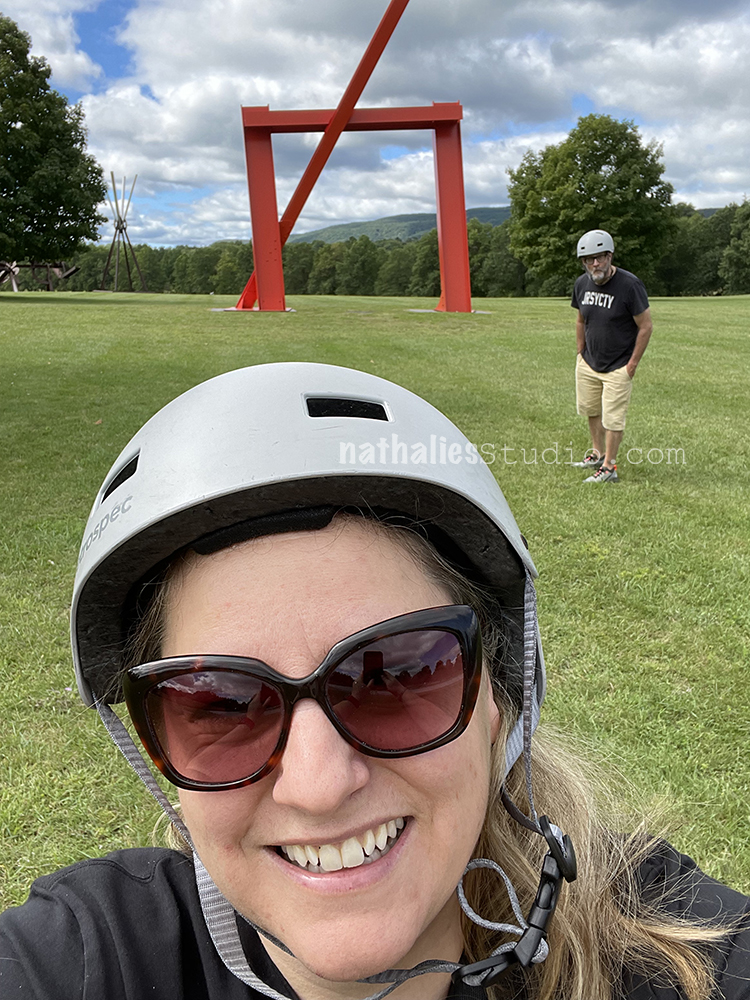 I loved being able to just leave the bikes at the side of a sculpture and then walk up to it – given that it was a pretty hot day once again (last time it was even hotter we were there) the bike ride also created some nice breeze LOL.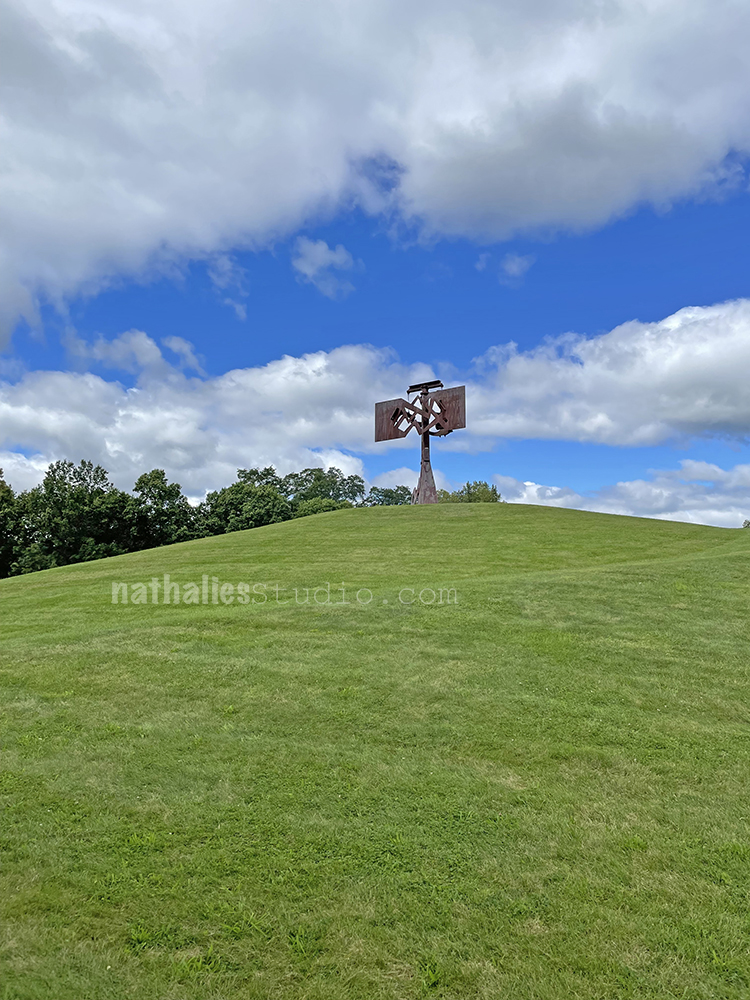 I think this one was called the frog …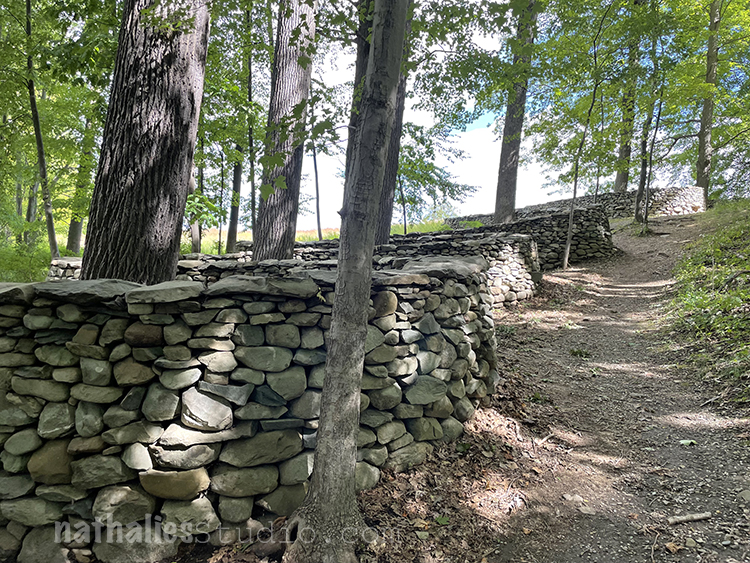 I loved this stone wall weaving in and out along the tree line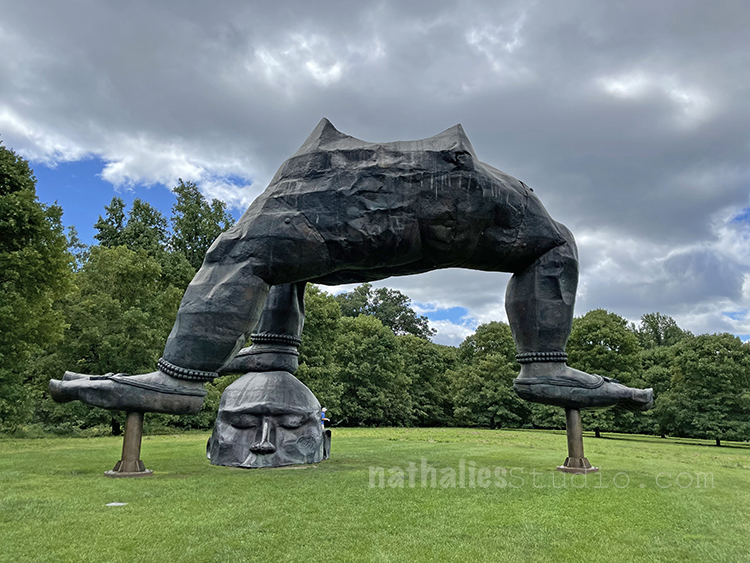 Three Legged Buddah by Zhang Huan, 2007 – gorgeous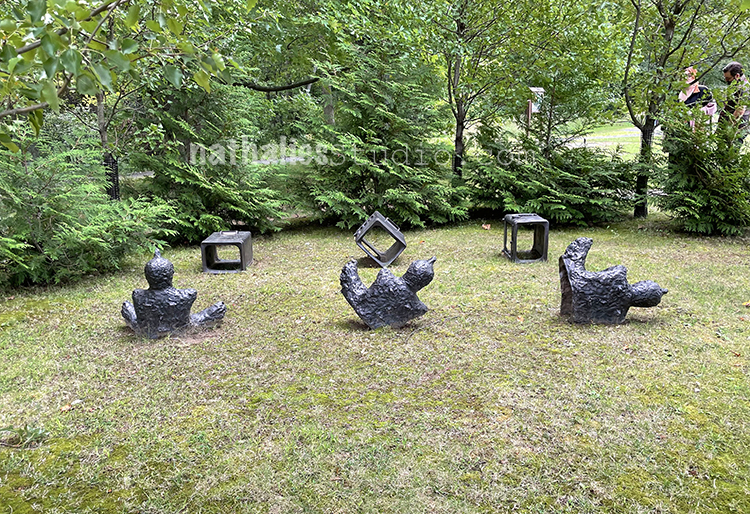 This little scene was charming …It is so fun to walk or bike around and look out for the artwork. I think sculpture gardens might be one of my favorite things!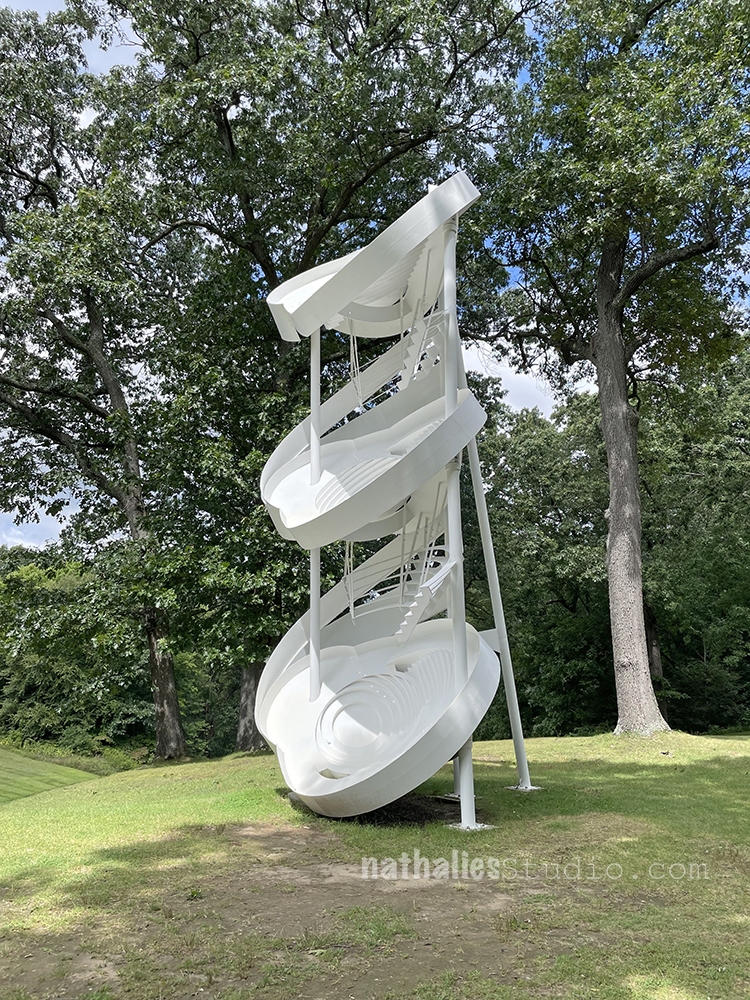 Last time we didn't make it up close to this one – It almost invites you to climb- I wonder how many kids are tempted.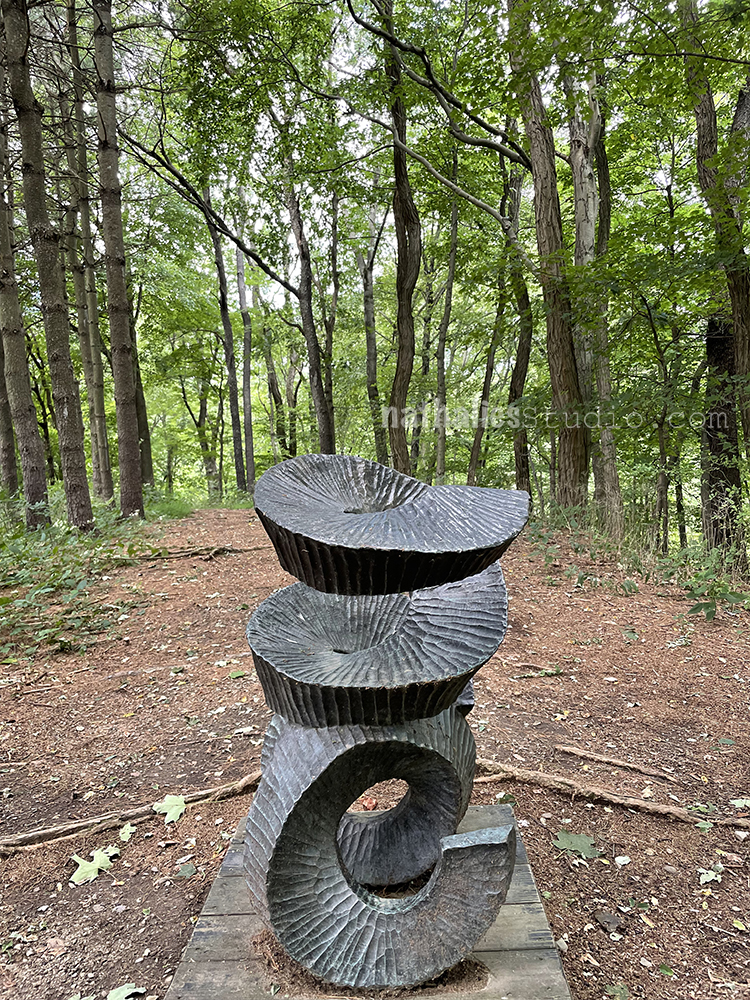 Helixikos Number 3, 1969 – I wonder where Number 1 and 2 are ;) I loved this sculpture – it wants to be touched but I was a good lady :)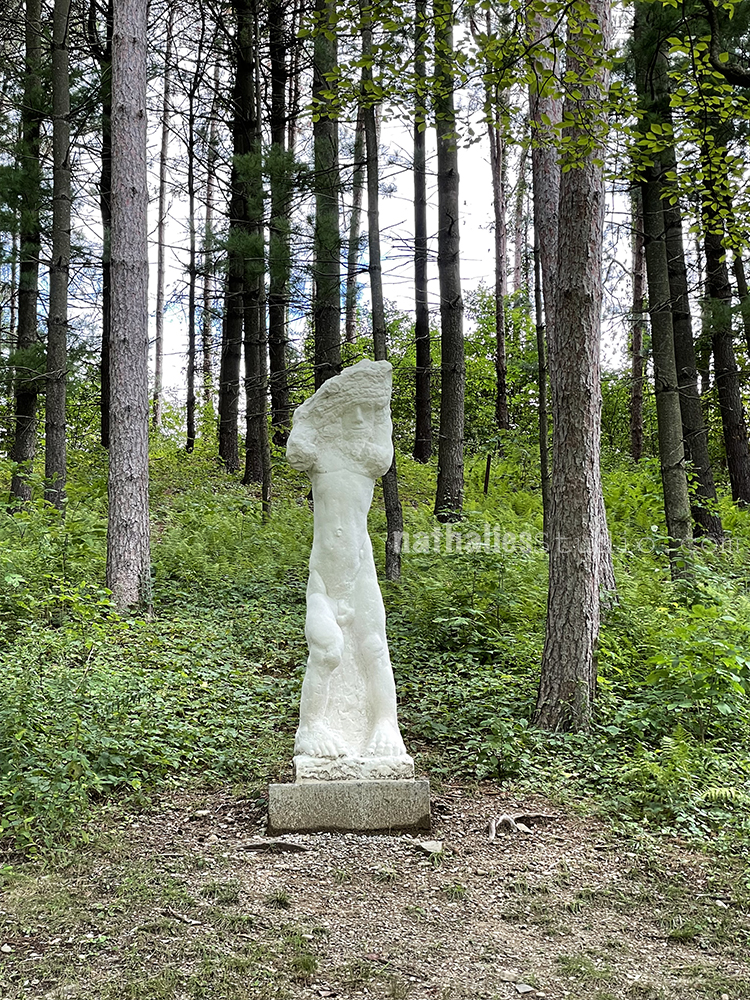 Almost missed this one…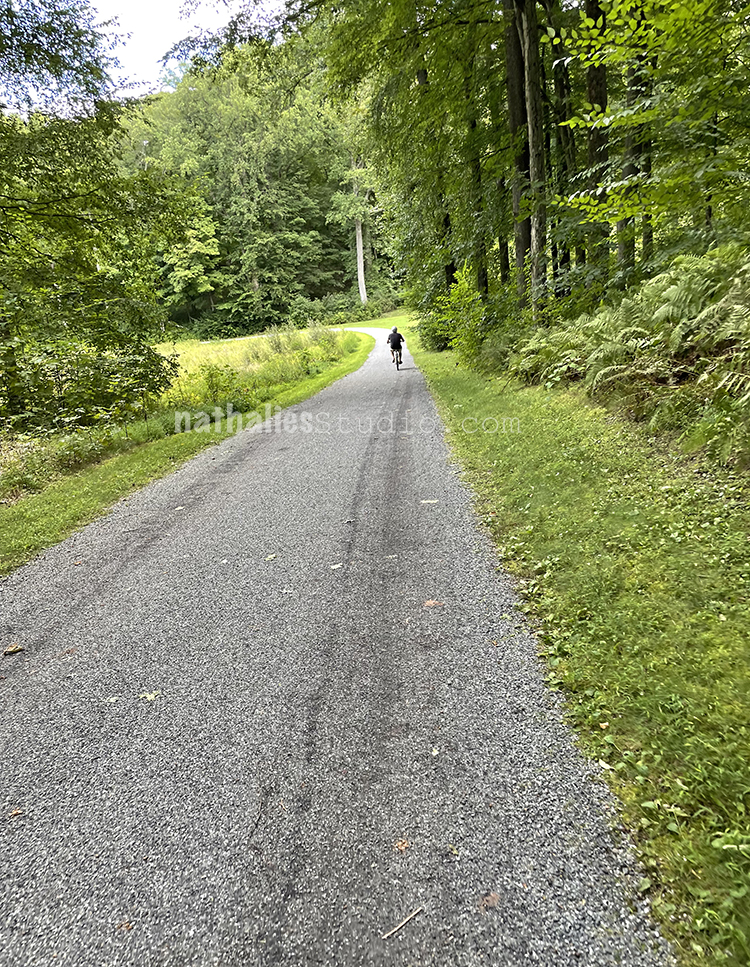 because this Dude is riding too fast ….slow down man- you miss the artwork!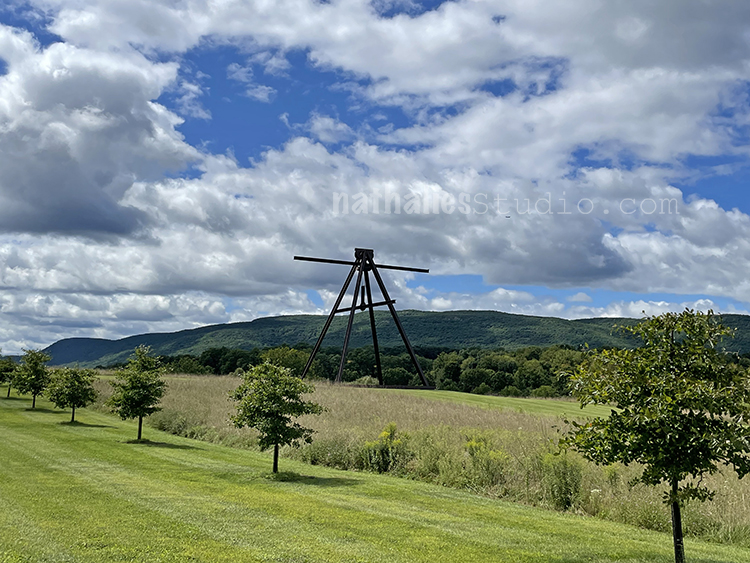 Doesn't this just look as if it belongs into the landscape?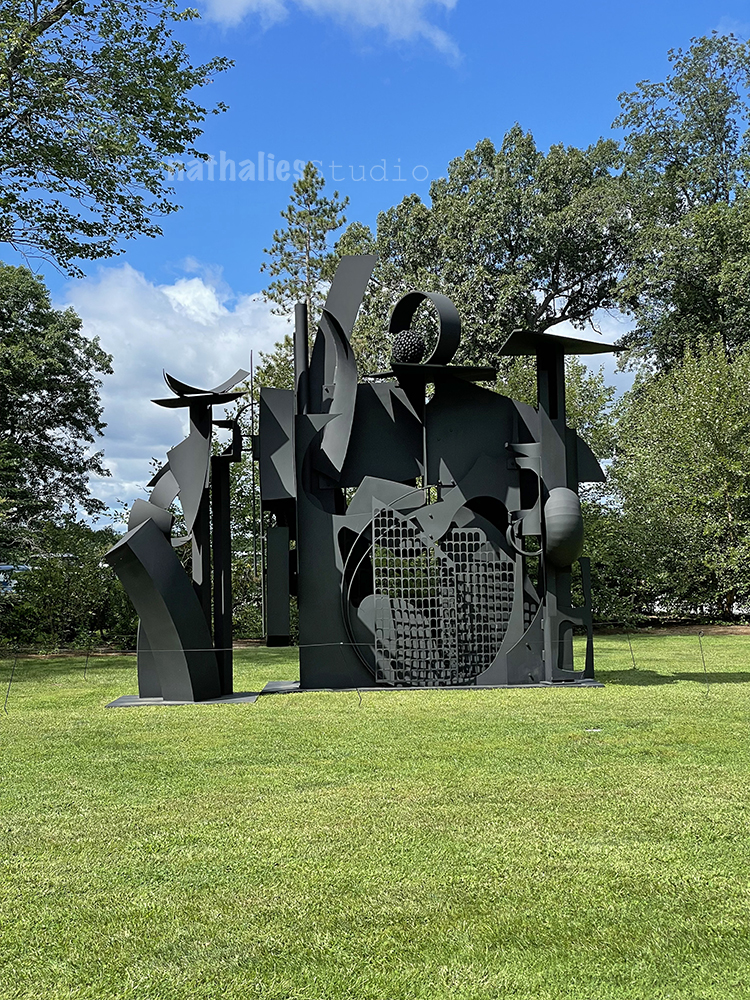 I love the different layers and textures on this one.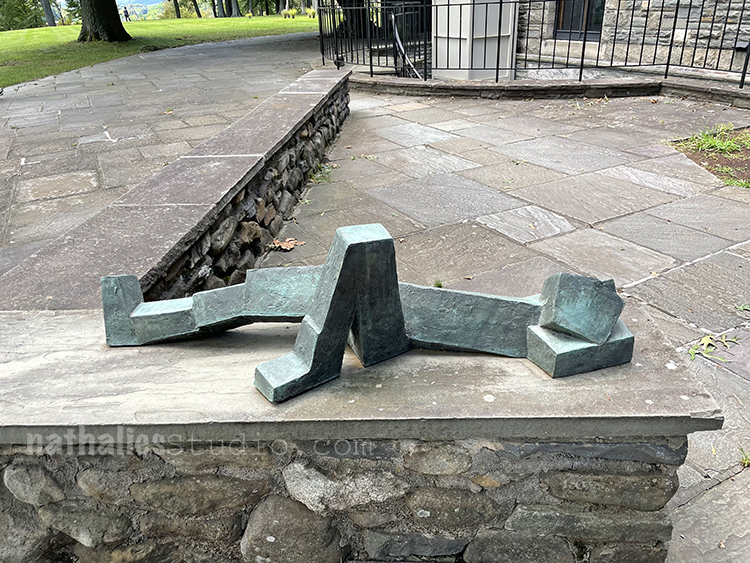 Reclining Man by Josef Pillhofer from 1964 made me smile – hard to photograph but I think you get the picture.
Most of the Gallery was closed – I think because of covid- but the outside art was more than enough to spend hours there. We saw way more art but I didn't want to be repetitive with what I showed in my post a while ago – even though seeing things again was amazing. Definitely a great place to visit and I am sure we will be a back in a couple years and maybe in a different season again.