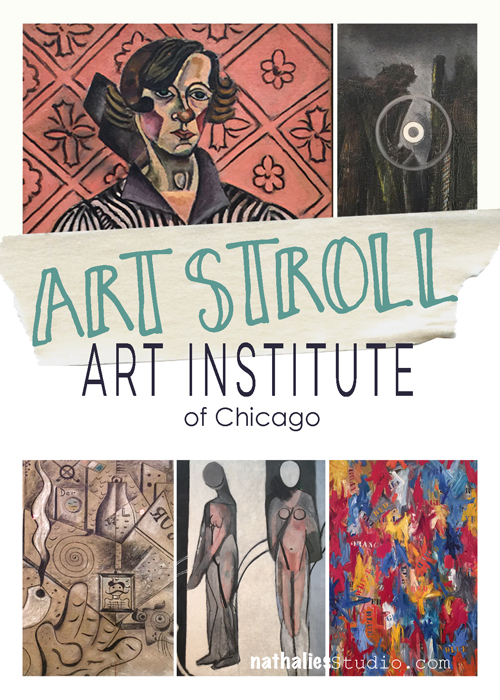 Disclaimer: This post includes artwork with abstract or not so abstract nudity – it is not called Sodom and Gomorrah – it is called ART . If you have a problem with art, all I can say " so sorry for you!" . Don't email me to complain, don't visit my blog anymore because I might post things like this again and, farewell!
A couple of weeks ago I met two of my old friends in Chicago for a girl's weekend. It was wonderful and a long due time together. And not only did I get to spend time with good friends …we also sneaked an Art Stroll in and went to the Art Institute of Chicago. I had visited the Art Institute a couple years ago but somehow forgot that the museum is mooohasive. So here is just a couple of the things that I was able to see and that caught my eyes :)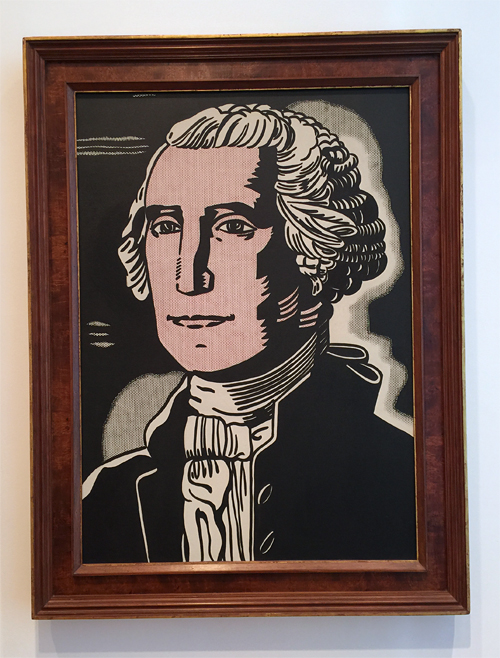 Roy Lichtenstein, George Washington- 1962 – an early Lichtenstein  – I love seeing how he developed from there.
Jasper Johns, Numbers – 2005 – the texture makes me swoon – and I love that Jasper Johns repeated his known design in white bronze. He says "I like to repeat an image in another medium to observe the play between the two"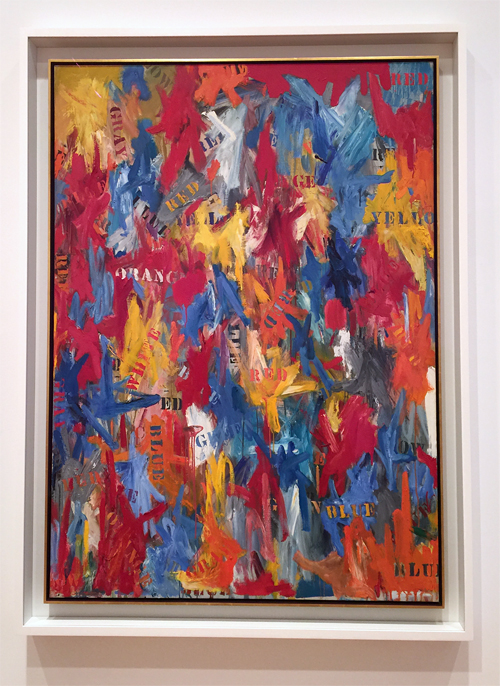 Another Jasper Johns – False Start – 1959 – which I have only seen in books so far – stunning!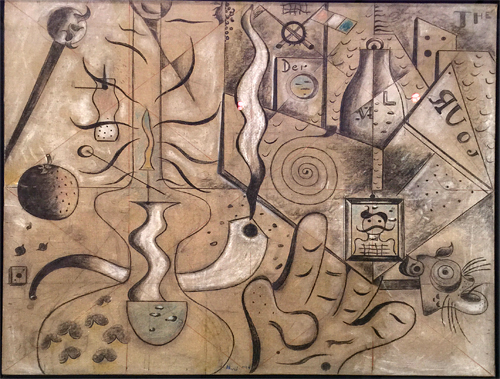 Joan Miró, The Kerosine Lamp – 1924 – love the lines and the little clues and marks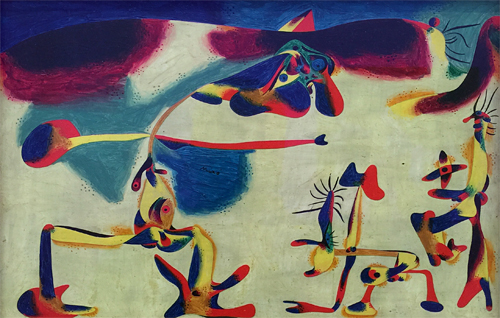 This Miró – Two Personages in Love with a Woman – 1936 – made me smile !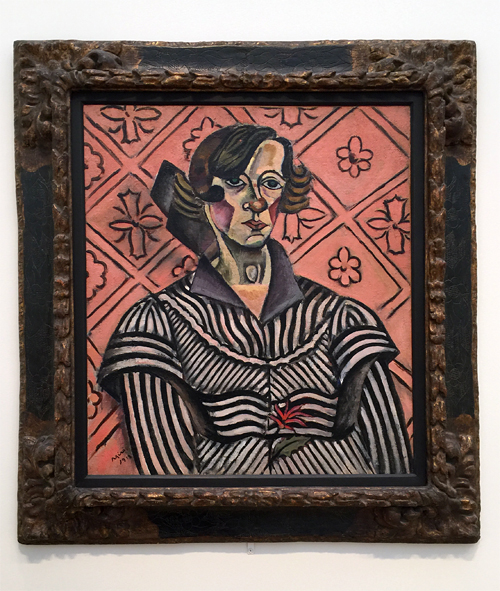 And another Miró – Portrait of Juanita Obrador – 1918 – all three paintings not in chronological order here- are so different and it is interesting to see how Miró changed his style throughout the years.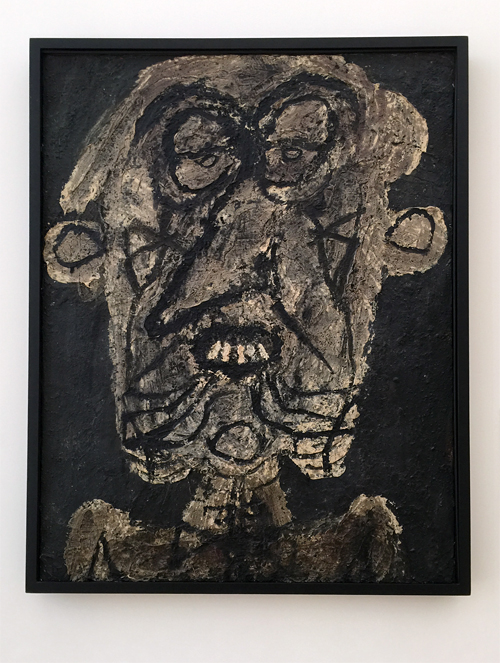 Ohhh Jean Dubuffet – you make me happy! It is as if his visual idea of "Supervielle, Large Banner Portrait" – 1945 – was processed through his body and then came unrefined through his hands onto this canvas !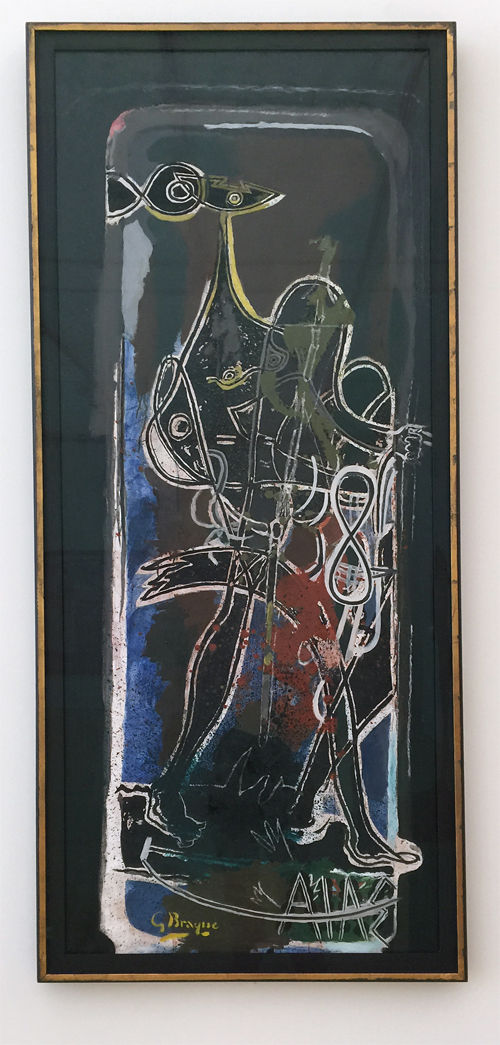 Georges Braque, Ajax – 1949-1954 – I love the int of color, the line work and the figure. It is a painting I would have not associated with him.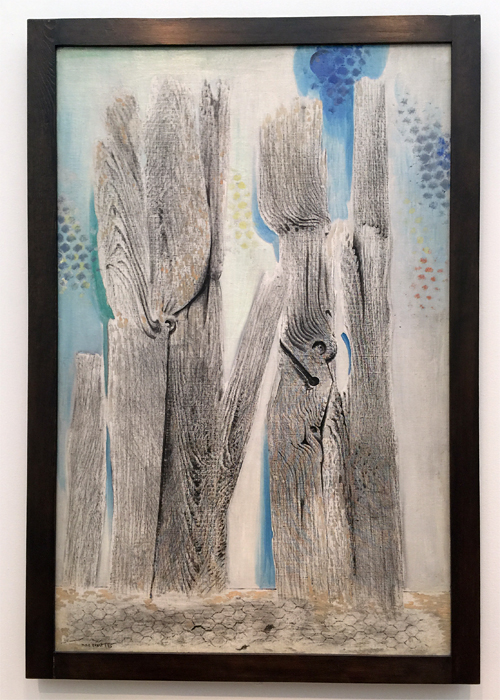 I am always excited when I see a Max Ernst Painting- his texture work is just unreal ! This appears 3 dimensional but is all painted – The Blue Forest , 1925.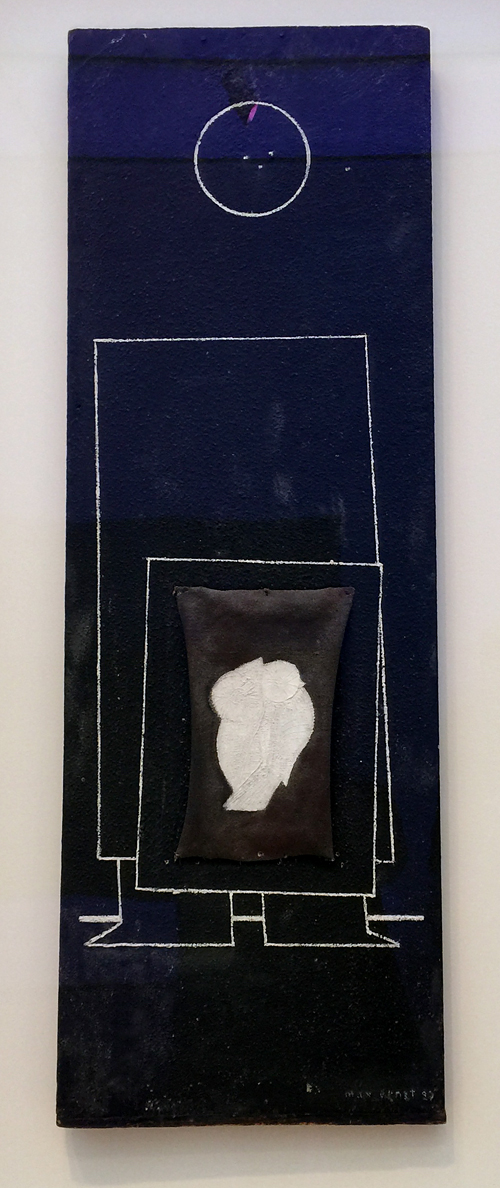 And this painting by Max Ernst made me smile  – well more the title actually – Human Figure with Two Birds – 1925 and 1929 .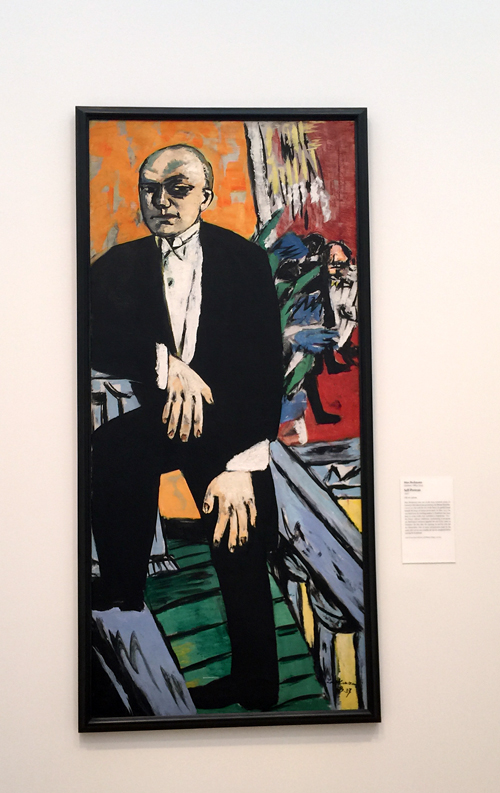 Max Beckmann – Self Portrait – 1937 – I am always fascinated by Max Beckmann's hands.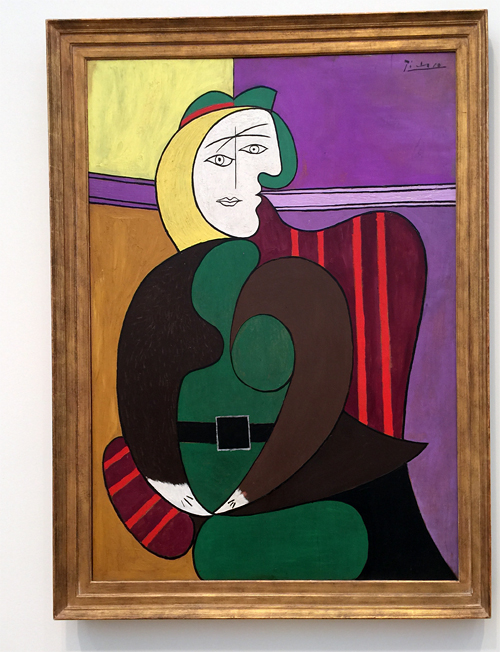 Pablo Picasso – The Red Armchair – 1931 – Love the colors and it totally reminded me of his "Girl before a Mirror" painting at MoMA – alas – no wonder – it is the same mistress Marie Therese in both paintings.
I also took a peak at the Hiratsuka Un'ichi Print Exhibition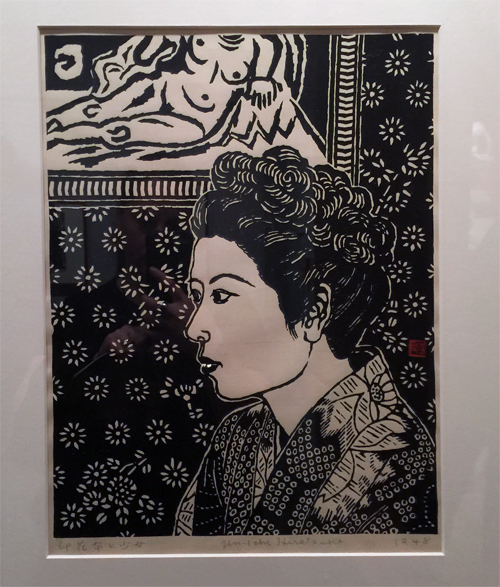 Girl with Calico Patterned Background -1948 – Woodblock Print. The details-the patterns – swoon!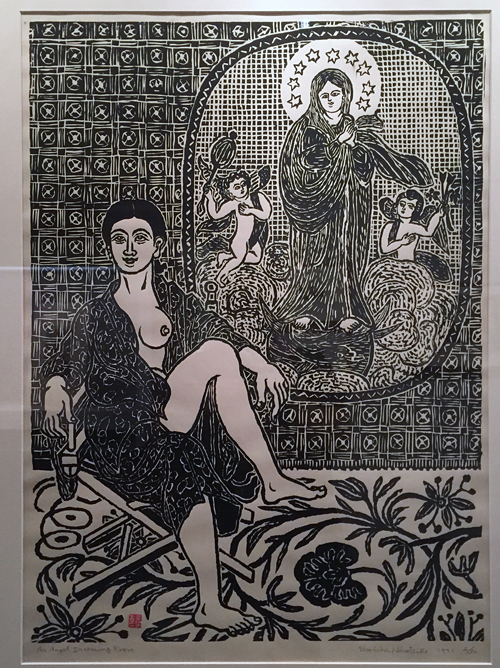 Angel Dreaming Room – 1971 – Woodblock Print.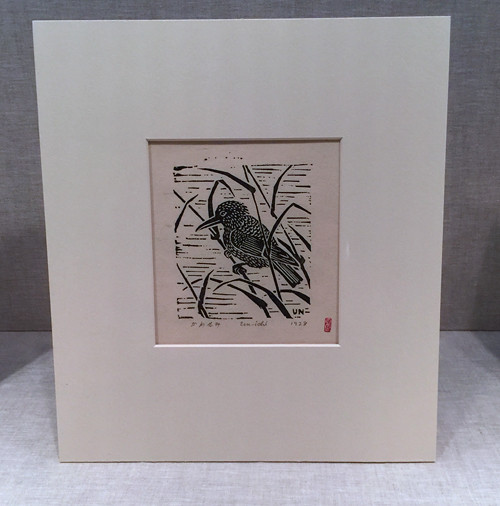 Kingfisher – 1928 – Woodcut Print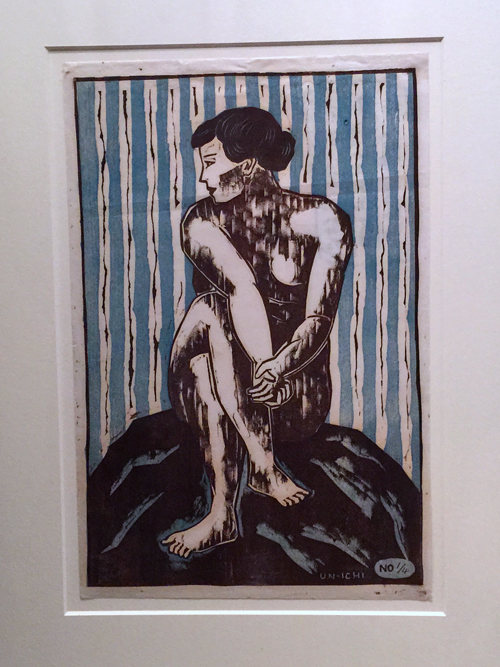 I did not take note of the name of this one -but I love it so much – I had to include it.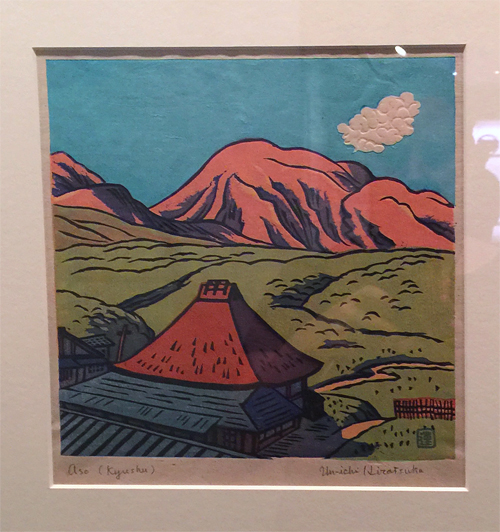 Mount Aso in Kyushu, 1935 – Color woodblock print – amazing – look a the cloud- it has texture and all those different colors – beautiful!
That was it from the Art Institute in Chicago Art Stroll. I really enjoyed being there – I saw so much more but it was such an overload – I hope to come back soon and revisit some areas more leisurely. Hope you enjoyed the stroll! More coming soon :)