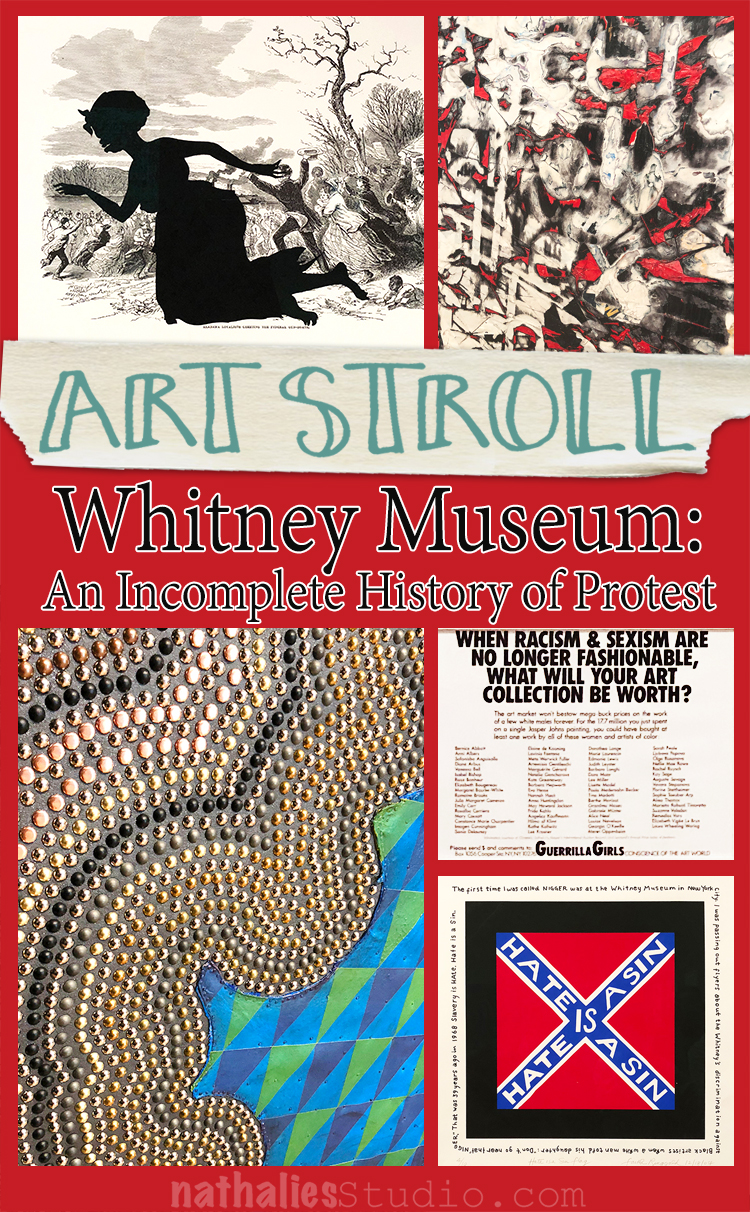 In April my friend Thomas and I visited the Whitney and the exhibition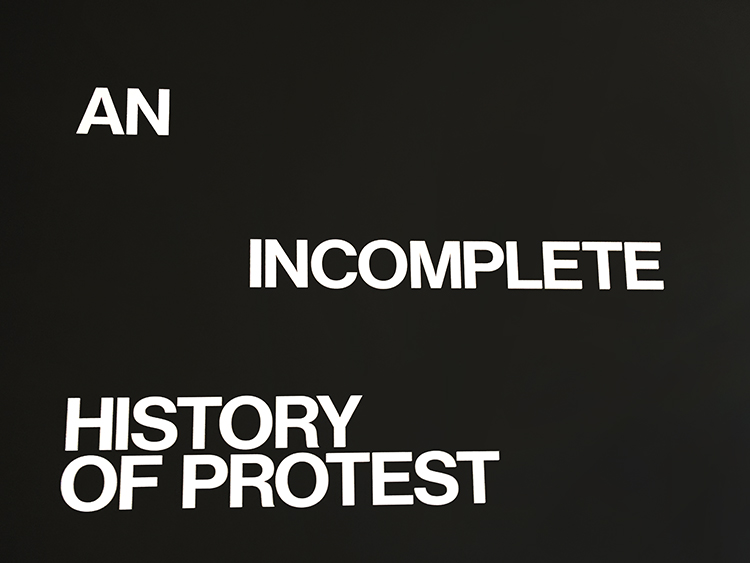 It was interesting, thought provoking, strengthening, powerful, emotional and…incomplete…So many different ways to protest, so many different topics to protest, so important to think about this today.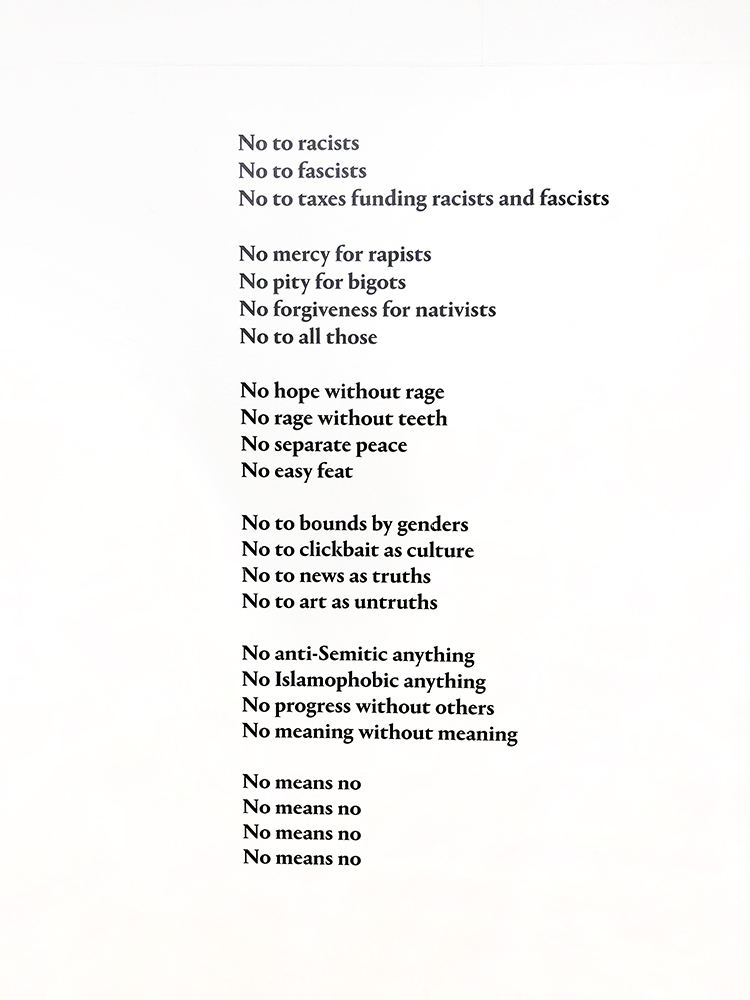 Detail of what covered the whole entrance wall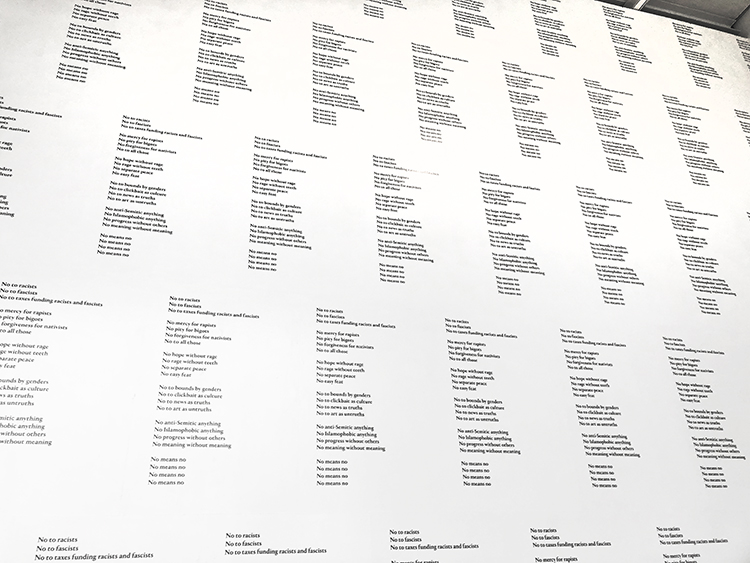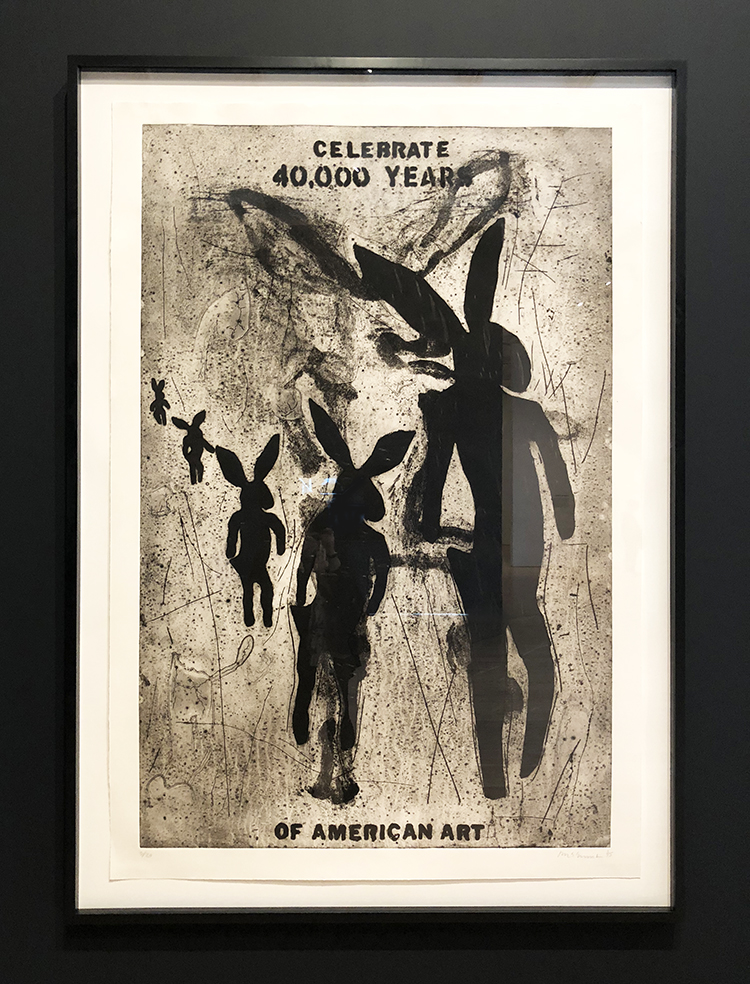 Jaune Quick-to-See Smith – Celebrate 40,000 Years of American Art, 1995 – Collagraph.
Quick-to-See Smith baded the standing rabbits in the collagraph on ancient North American petroglyphs. She has noted that dominant narratives of American history typically beging with the arrival of Eurpeans in the "New World". Her work counters this notion.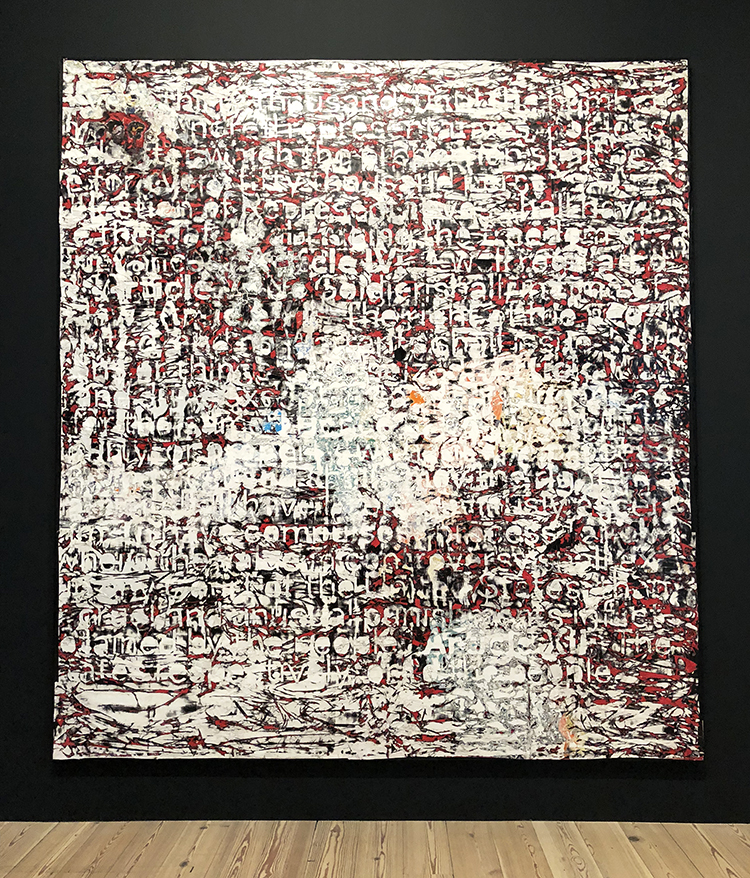 Mark Bradford, Constitution III, 2013  Found and cut paper and acrylic on canvas
While initially resembling a purely abstract painting, Mark Bradford's piece contains excerpts from the United States Constitution. His embedding of this language within an aggressively worked surface suggests that the founding document is also a living one, subject to modication and debate.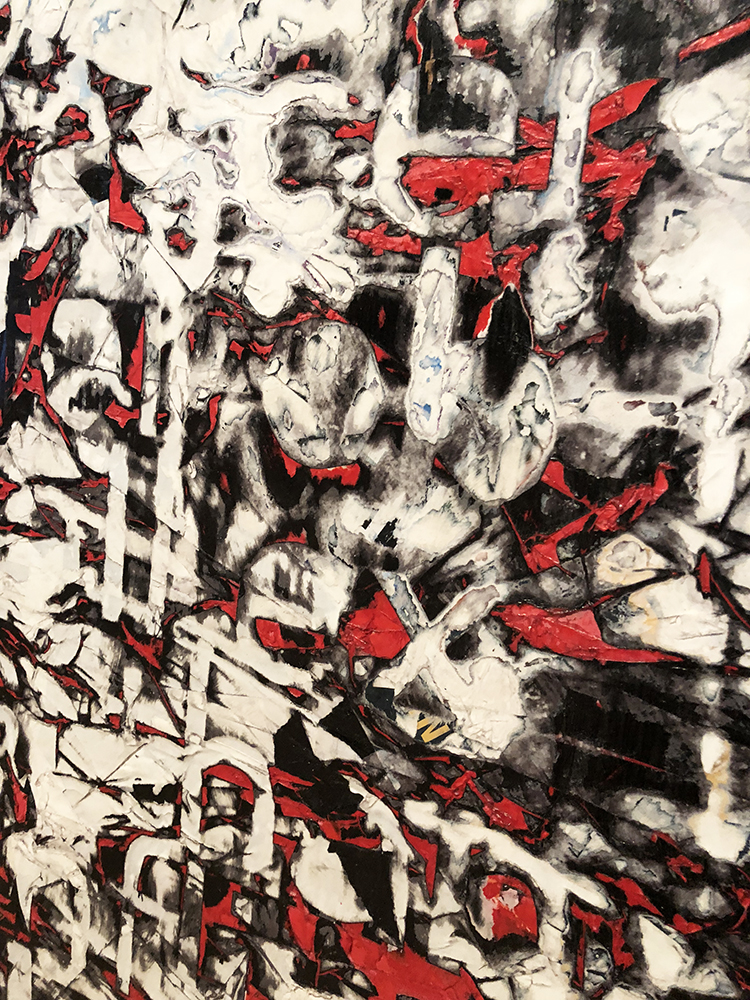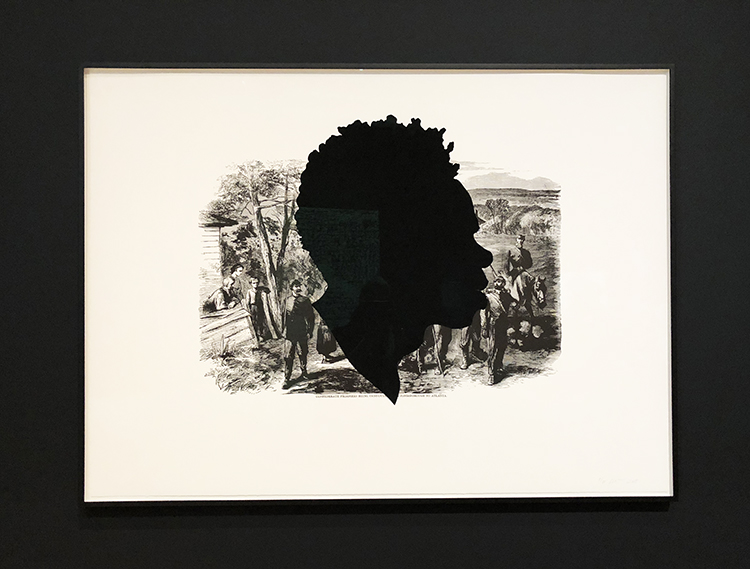 Above and below – Kara Walker -Photolitograph and screenprints.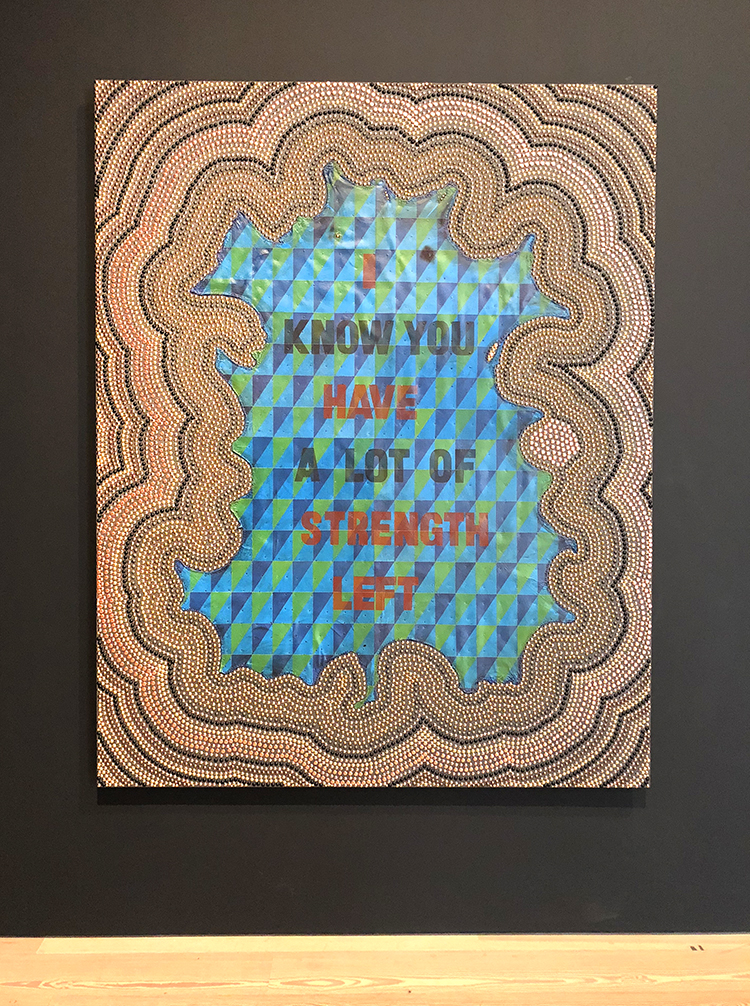 Jeffrey Gibson, I Know You Have a Lot of Strength Left, 2017 Rawhide, acrylic , graphite, metal tacks and canvas on panel.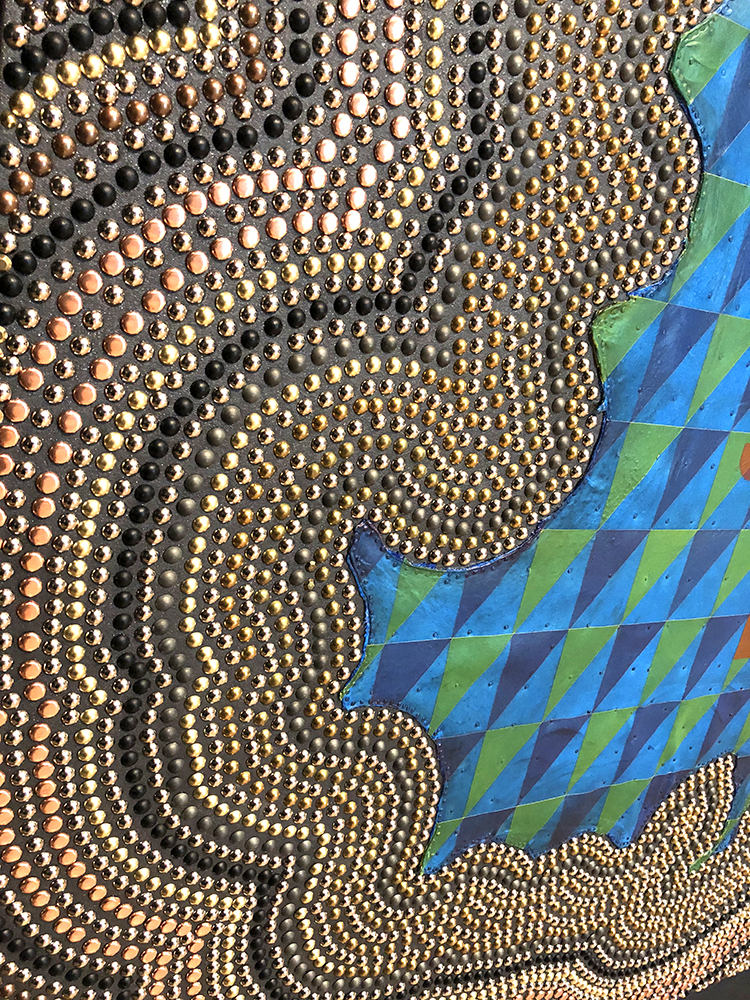 M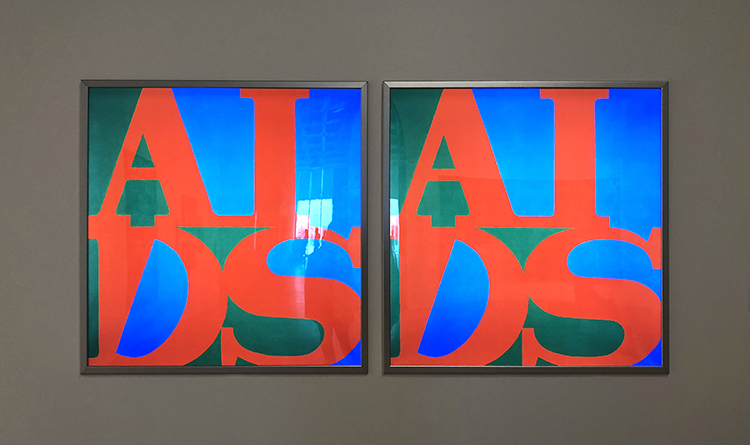 General Idea – active 1969-1994 – Toronto, Canada – AIDS, 1988
The collaborative General Idea altered Robert Indiana's well known "LOVE" icon from the 60s and changed it to read AIDS. The images appeared on the streets in different cities, in the NY subway system, in art galleries, and in mass media. The concept behind the works was akin to advertising: spread awareness about AIDS by making art so ubiquitous that it would become part of the social unconscious. Six years later, in 1994 the two of the three members of the collaboration, Felix Partz and Jorge Zontal died within month of another from AIDS related complications.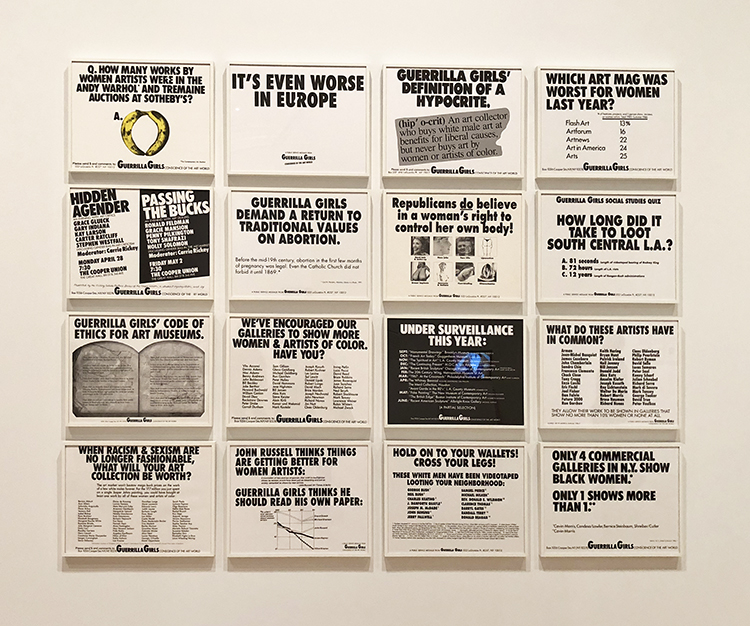 Guerrilla Girls is an anonymous group of feminist, female artists devoted to fighting sexism and racism within the art world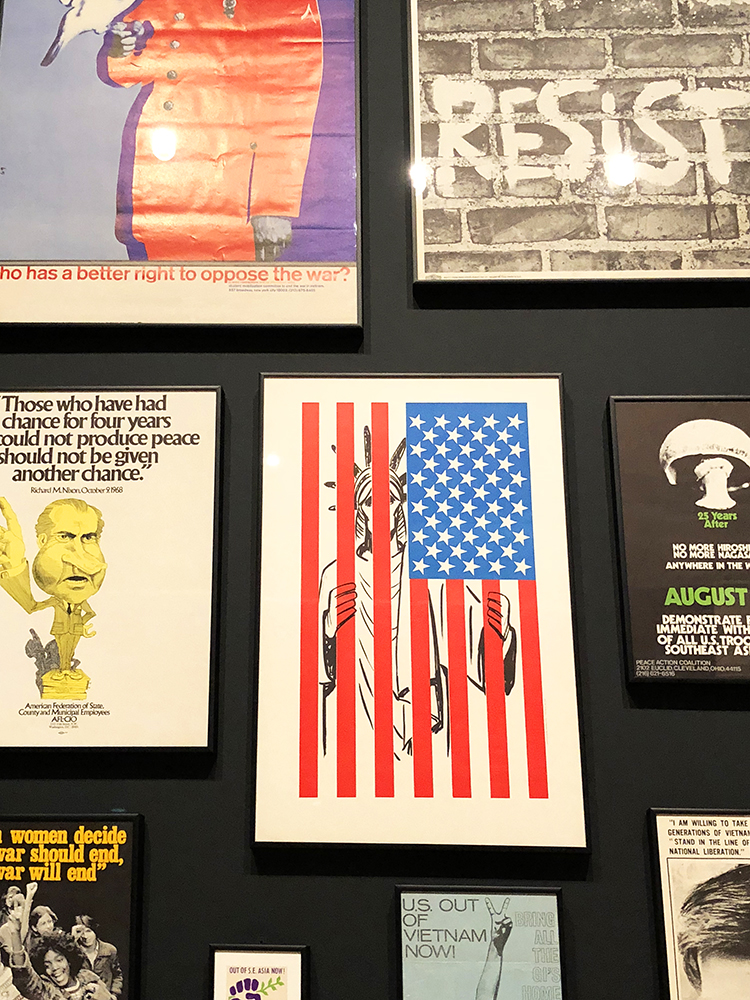 Anti Vietnam War Posters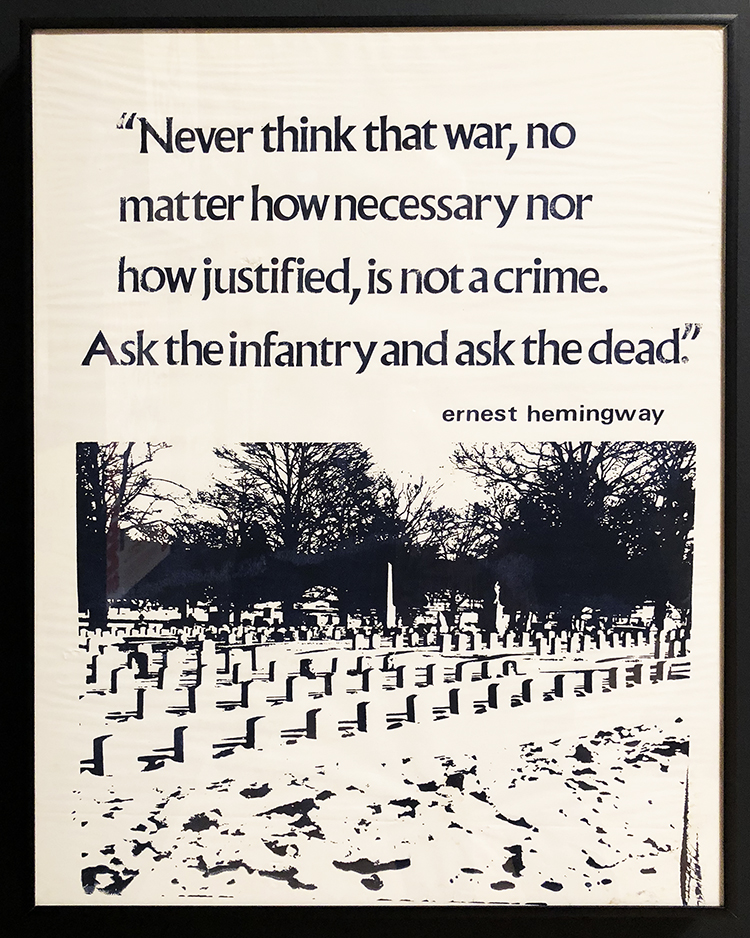 Faith Ringgold (b. 1930), Hate Is a Sin Flag, 2007. Acrylic, graphite, and ink on paper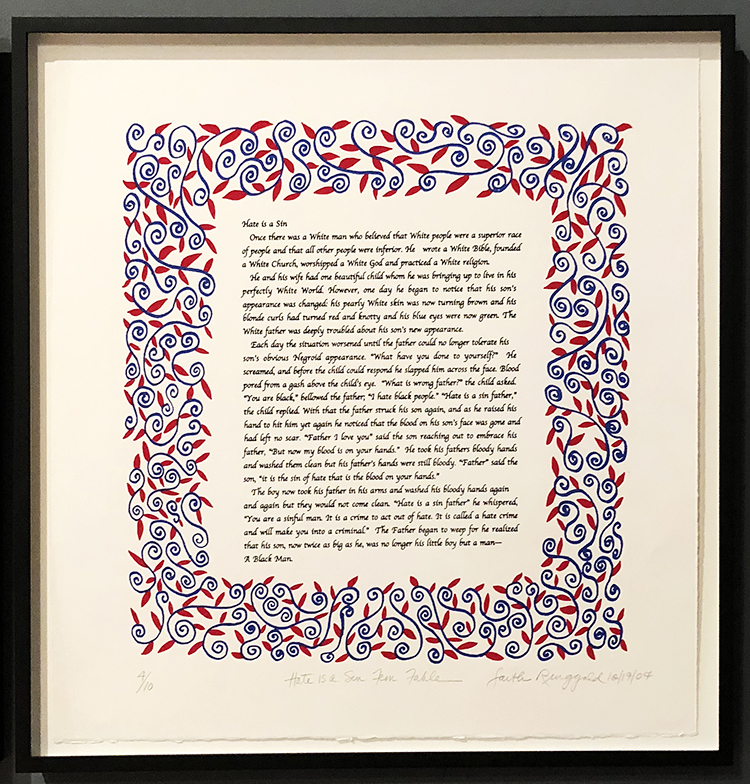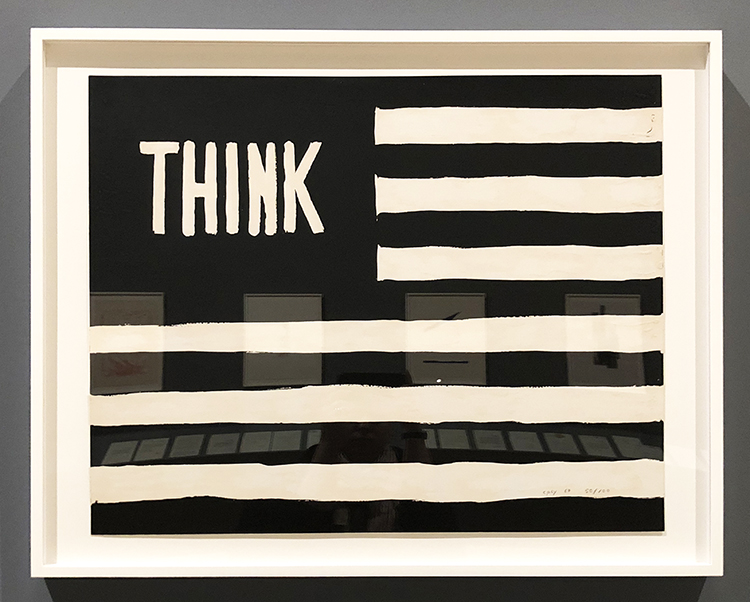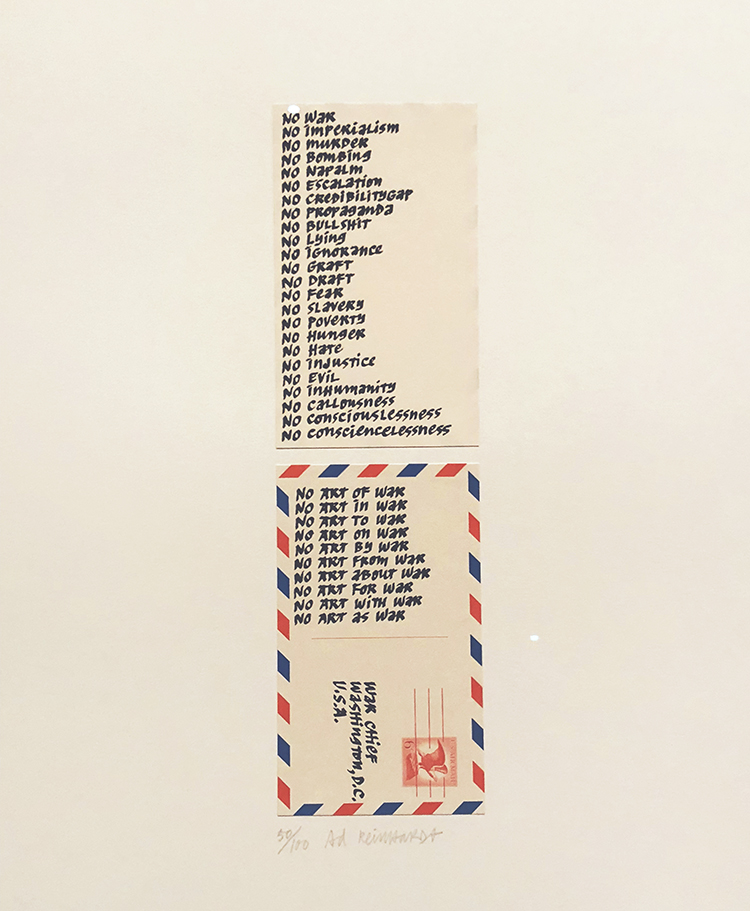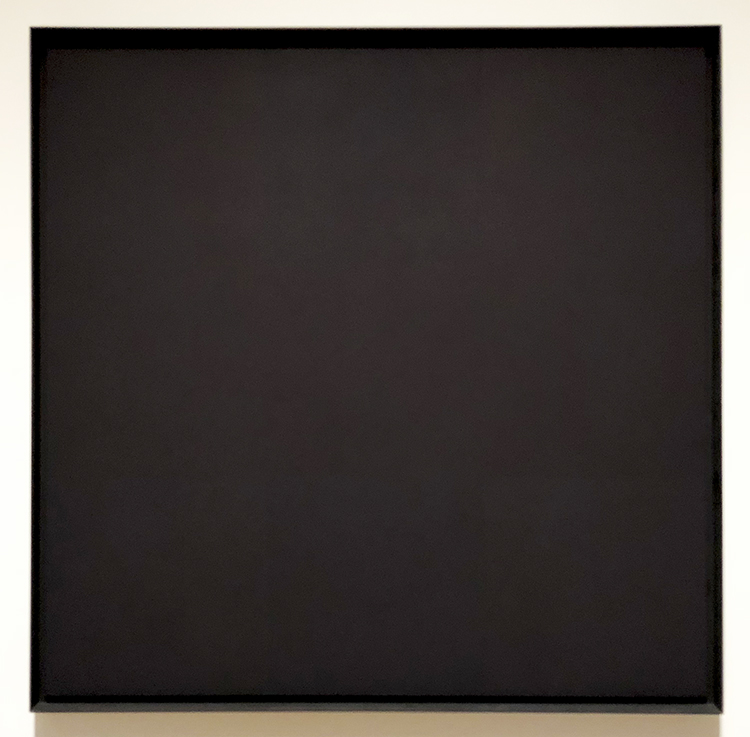 Ad Reinhardt, Abstract Painting 1960-66 – Oil on linen
"From 1953 until his death in 1967, Ad Reinhard focused exclusively on a series of untitled works that came to be known as the "black paintings". The paintings are pared down to a predetermined arrangement of elements with little sign of the artist's hand  immediately evident. In the 1950s and 1960s Reinhardt contributed his time, art and money to civil rights causes and he vocally opposed the war in Vietnam. "
I am always intrigued by the way how artists create artwork that are political statements, it is a powerful. I am not a political artist but I am a political person and I welcome art that makes me think, provokes feelings, or consider maybe even other views. I hope you found this little art stroll interesting, it made me think a lot about the past and the now and the future, about symbols, and words, and most of all, about the power of art.