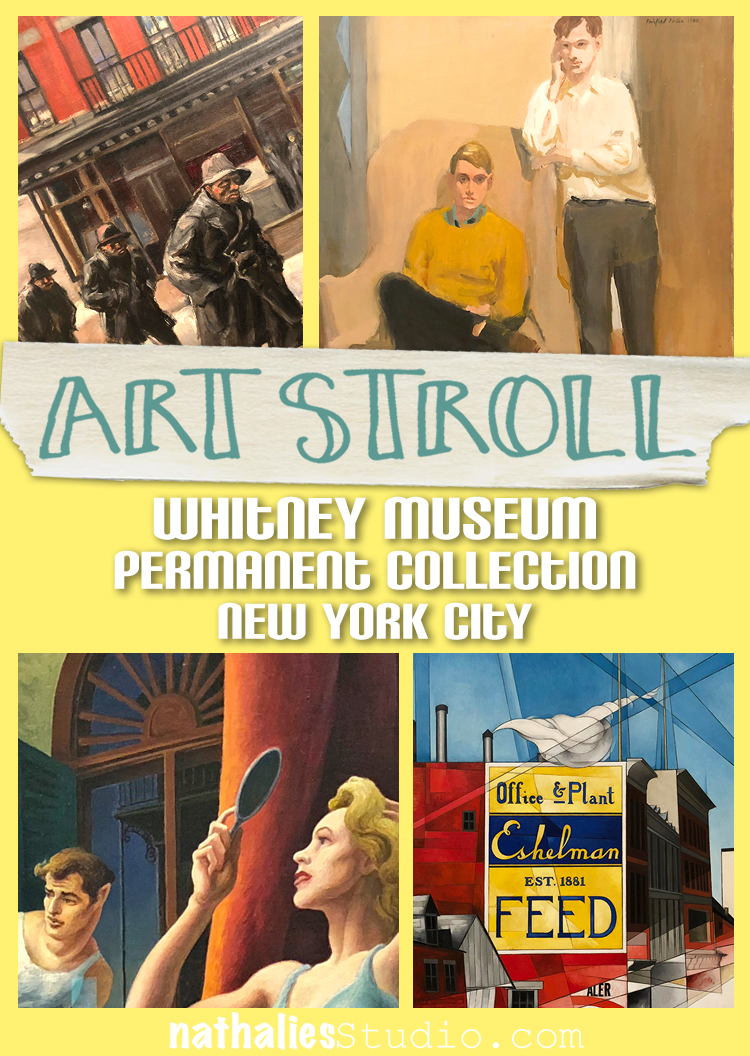 I always enjoy time at the Whitney – it is a short 15 minutes PATH ride from here and every time I am there I also enjoy seeing changes in the permanent collection.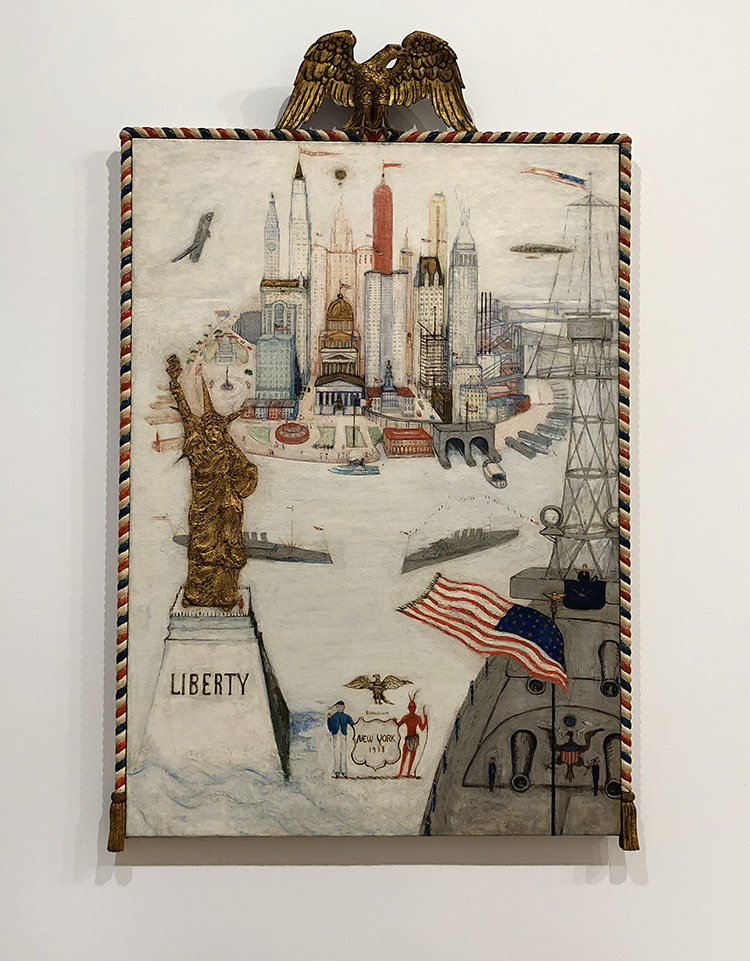 Florine Stettheimer, New York, Oil on Canvas – 1918
I love this painting – how Stettheimer worked the folds of Lady Liberty's toga, the view , the frame!
Japer Johns, Two Maps, 1965,Encaustic, oil, found paper and cotton on canvas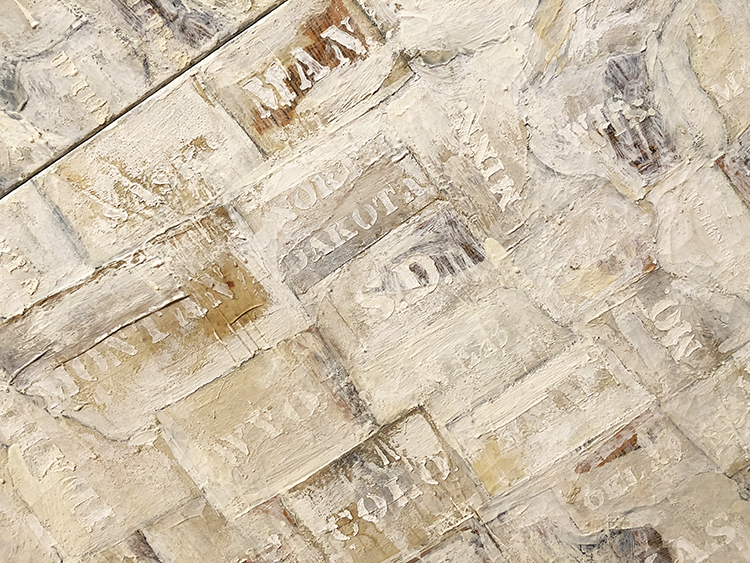 just look at the details – swoon!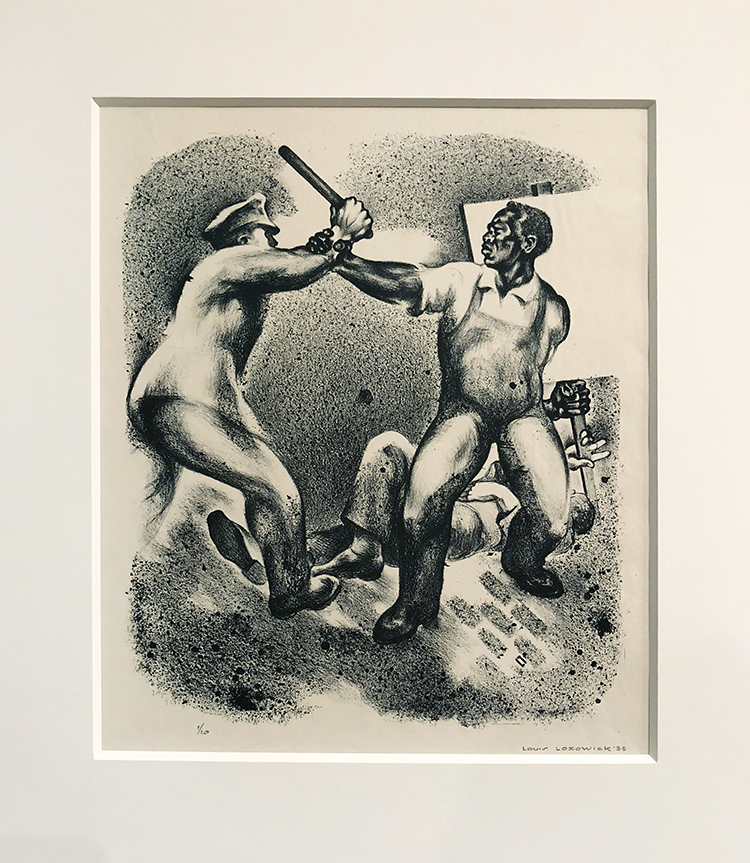 Louis Lozowick, Strike Scene, 1935 – Lithograph
What an impressive print – it also kind of blew my mind how much work went into into creating the plate and the print showing a split of a second moment – being so used to photography nowadays.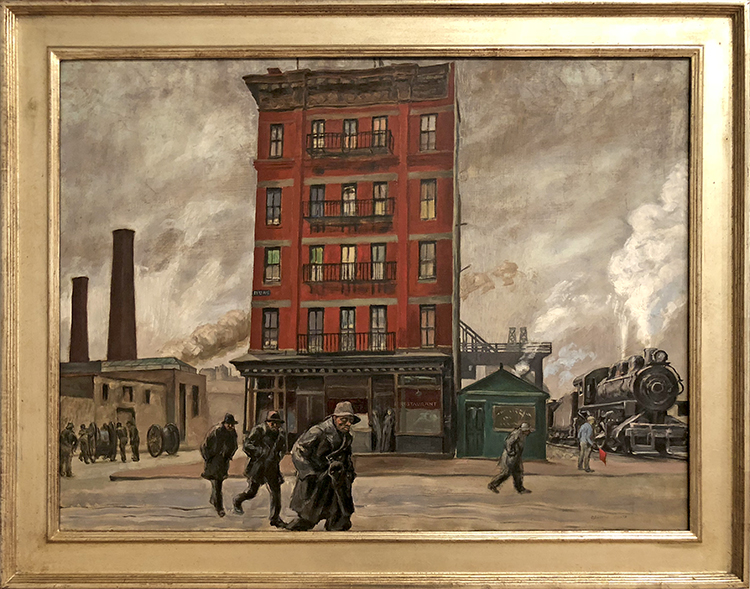 Reginald Marsh, Death Avenue, 1927, Oil, charcoal, fabricated chalk, and ink on canvas
This painting shows the "Death Avenue" as it was called before the 1930s – and before the elevated train tracks were built – nowadays more known as the High Line. The freight line would frequently cause the death of a pedestrian. Marsh chronicled everyday urban life in his paintings.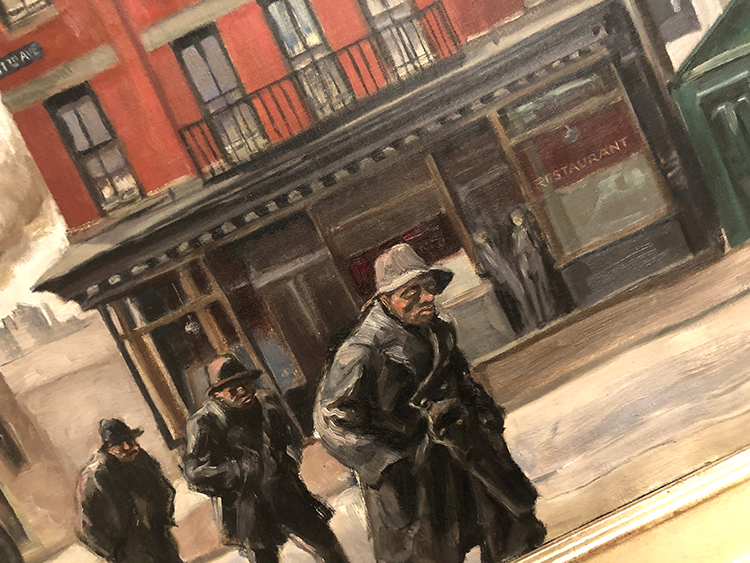 When asked for his advice to young painters, Marsh replied, "How to draw? Go out into the street, stare at the people. Stare, stare, keep on staring. Go to your studio, stare at your pictures, yourself, everything."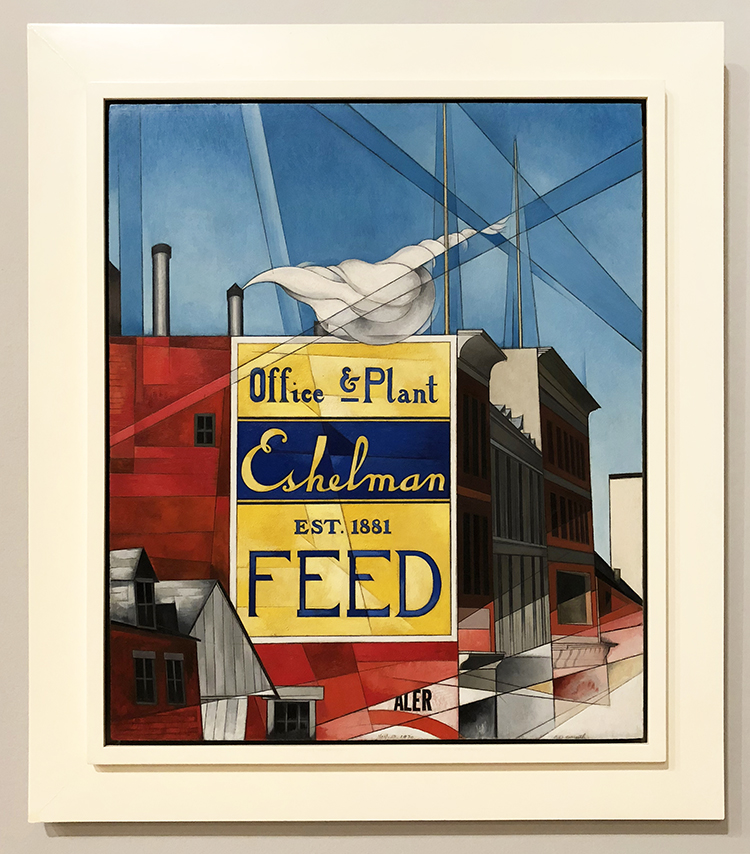 Charles Demuth, Buildings, Lancaster, 1930, Oil and graphite pencil on composition board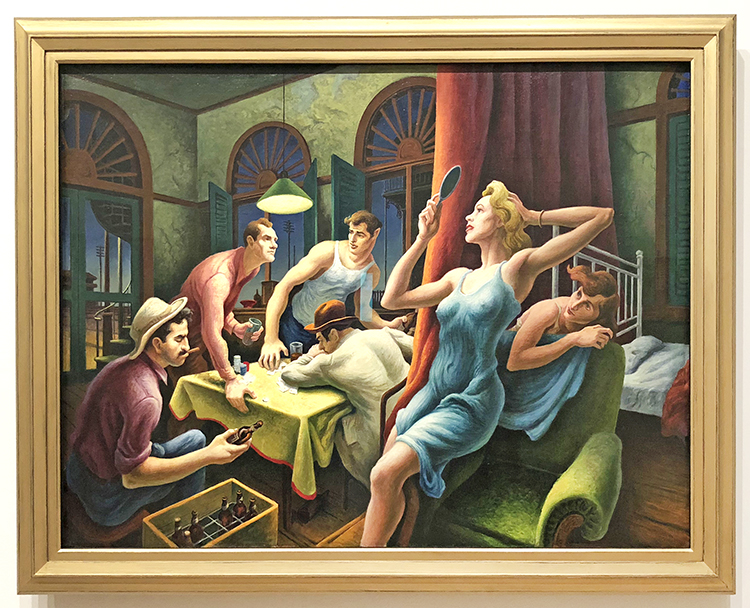 Thomas Hart Benton, Poker Night, 1948, Tempera and oil on linen
This is a scene from the theatre play A Street Car Named Desire. The story is that the painting was a commission and the female actor on the right looking into this mirror was totally offended by her portrayal since she was not wearing anything like the neglige in the painting.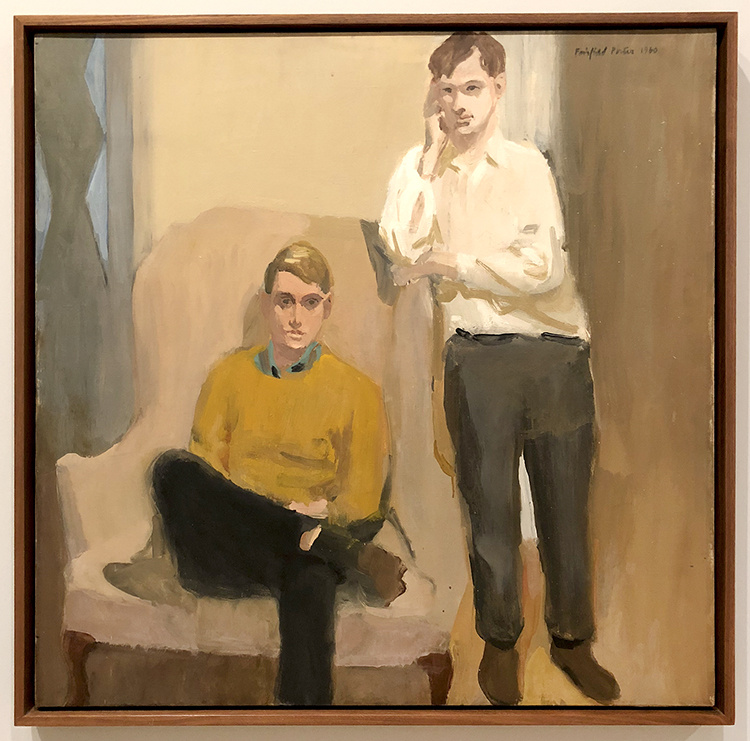 Fairfield Porter, Portrait of Ted Carey and Andy Warhol, 1960, Oil on linen
In 1960, Warhol and Carey commissioned Fairfield Porter to paint their portraits. They thought they could save money by requesting a double portrait which they planned to cut in two, each taking his half. But Porter foiled their scheme by posing them so closely together that they could not divide the forty-inch-square of painting without ruining it. Warhol ended up buying Carey's share and ultimately giving the portrait to the Whitney Museum of American art in New York.
Good on you Fairfield- well played :)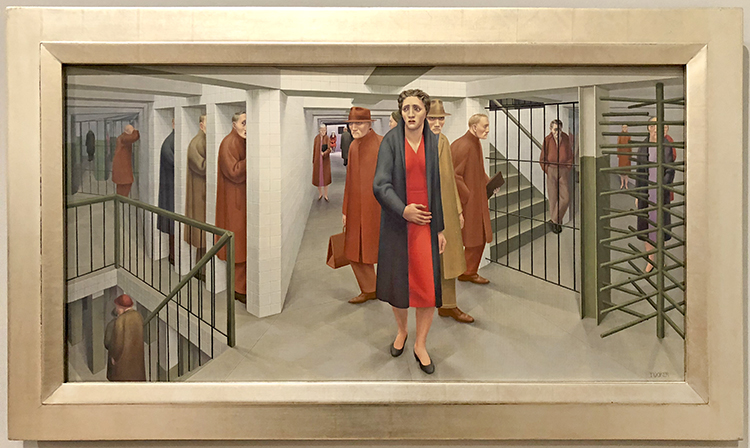 George Tooker, The Subway, 1950, Tempera on composition board
I always feel haunted by this painting and cannot stop looking at it.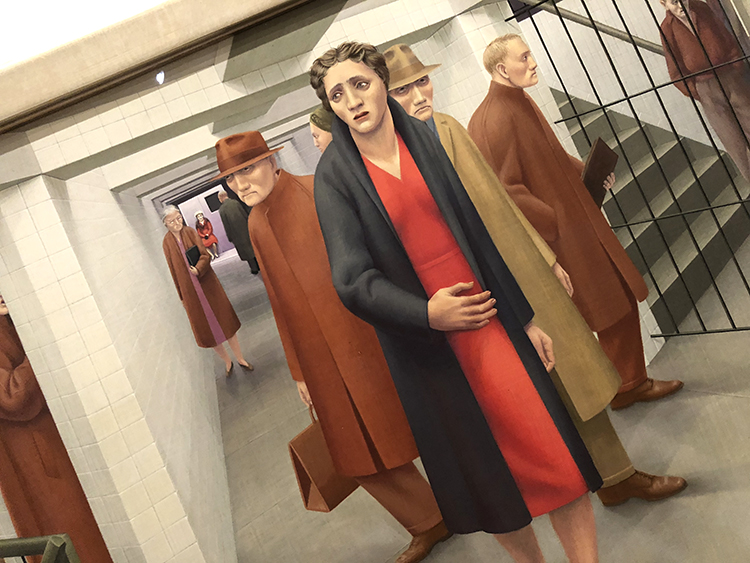 The people look trapped, the woman seems anxious. Where is she going? What are the guys doing in the cubicles? Is it modern live anxiety …or the anxiety of living in an Mc Carthy era? I always think about the later.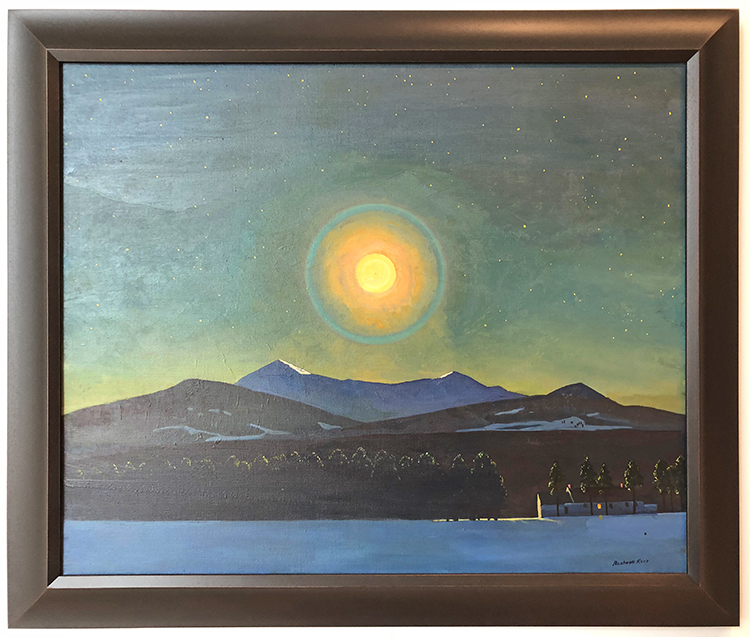 Rockwell Kent, Moonlight, Winter, c. 1940, oil on linen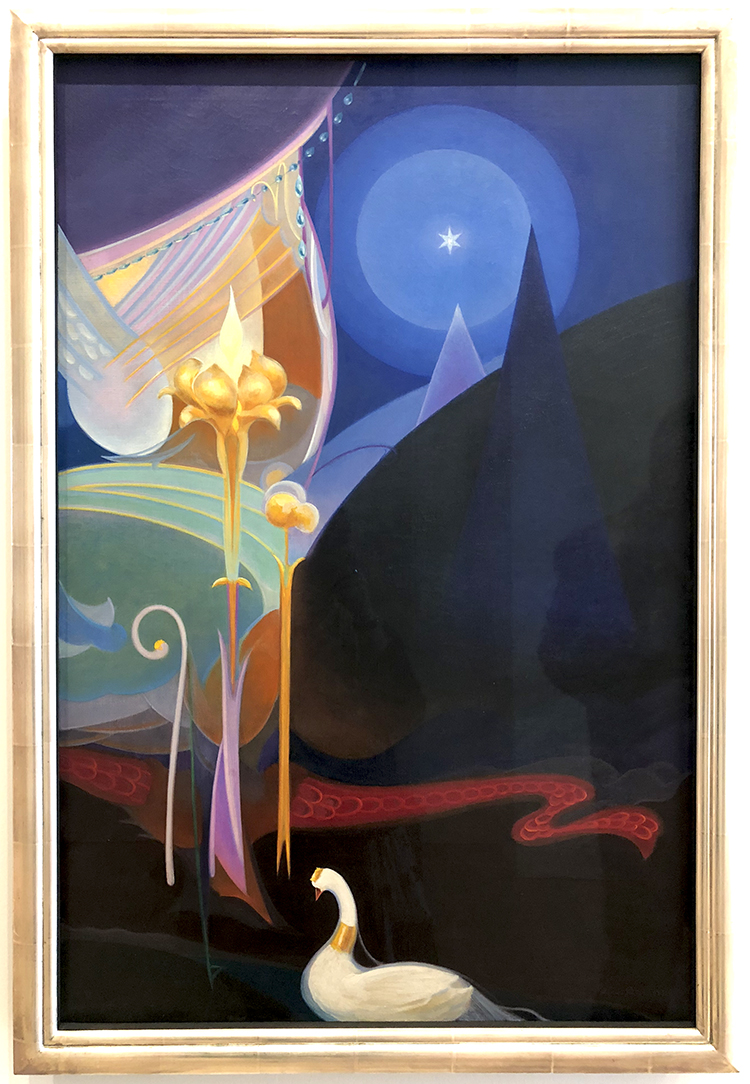 Agnes Pelton, Untitled, 1931, Oil on canvas
I hope you enjoyed the little Art Stroll through the Whitney – see you soon again with a different stroll.