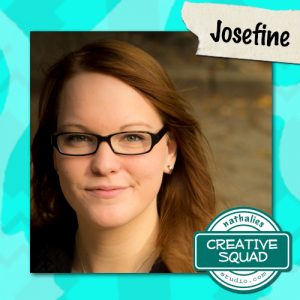 Today we bring you a post from the Creative Squad! The lovely Josefine Fouarge is with us today to share a fun art journal page that celebrates one of her favorite shapes and one of mine too – the circle! Josefine uses my Mini Manhattan, Buenos Aires Border, and Central Avenue ArtFoamies stamps as well as my Numerals rubber stamp for her page. She was inspired by our theme this month: All Shapes and Sizes – Circles and squares, big and small, let's mix it up and play with different shapes and sizes this month. Just because things are different doesn't mean they can't look great together!
---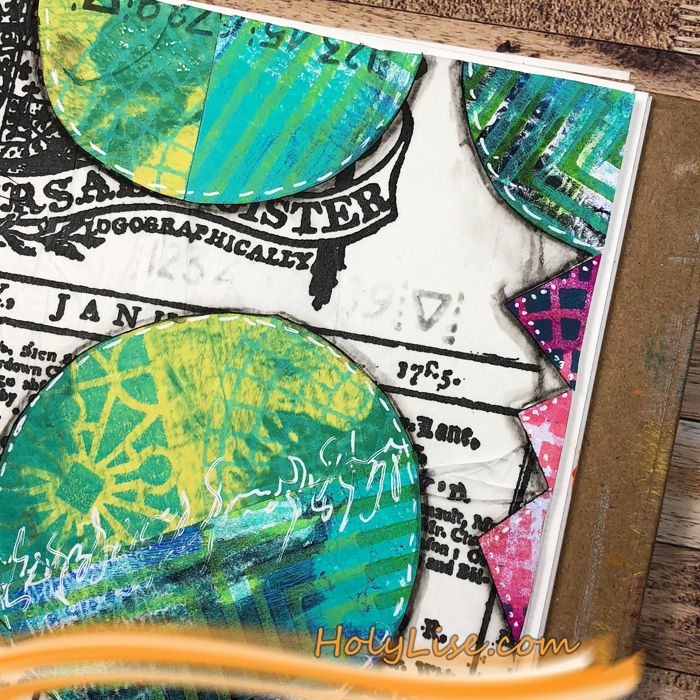 I'm super excited about this month's theme. I love shapes and it's so much fun to incorporate them in my art journal. If I would have to pick a favorite shape, it's definitely circles. I constantly draw circles and add bubbles to my projects.
That's why I decided to emphasize them even more for this theme. I started by picking some random mono prints. I have a huge stack of them and thought that they are perfect for adding random marks and then cutting them into shapes. In addition, I selected a few ArtFoamies foam stamps and Dina Wakley paints. I made sure that the paints fit to the mono print background, so I didn't end up with harsh contrasts or muddy colors.
On the first page, I stamped using the positive and negative Mini Manhattan foam stamp.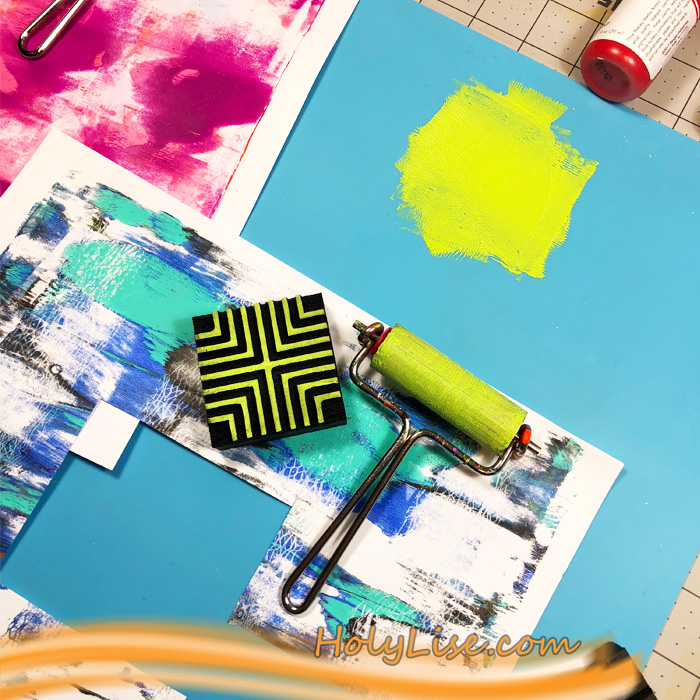 Next up, I used the Buenos Aires Border foam stamp and stamped one pattern next to another. Here, I didn't add one color to the entire stamp, but tried to create an ombre effect with a lighter and a darker blue. I stamped the pattern several times lined up next to each other.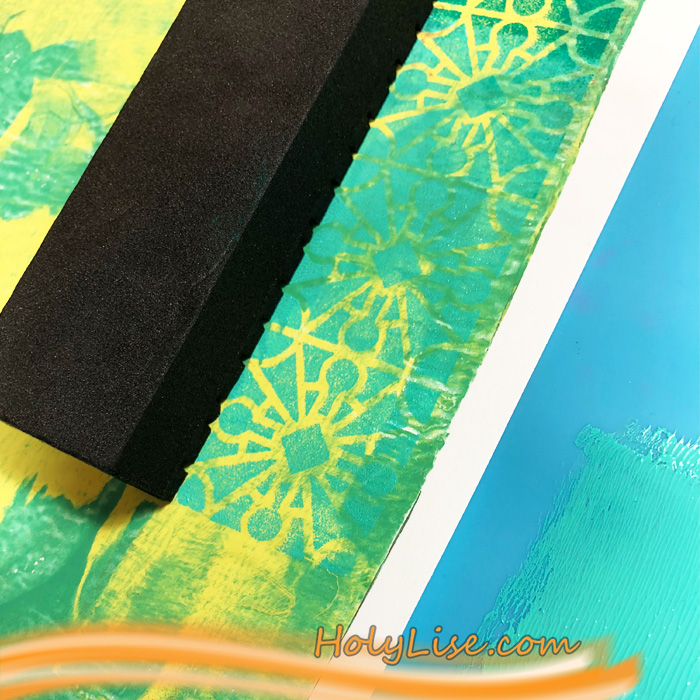 For the third page, I picked a contrasting color and I decided to change the shape of stamp as well. Here I used the Central Avenue stamp. I liked it so much that I added a few more circles, stamped with the Central Avenue stamp, to the first and second page as well.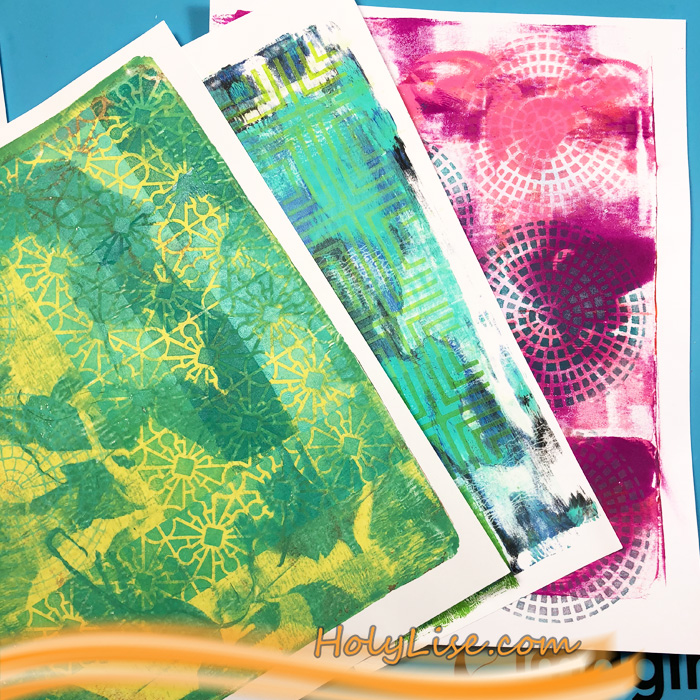 Now I had to cut out some shapes. Even though I love circles I'm not good in free hand drawing them, so I used a little help, a paper cup, and randomly drew a couple of them onto the first two pages.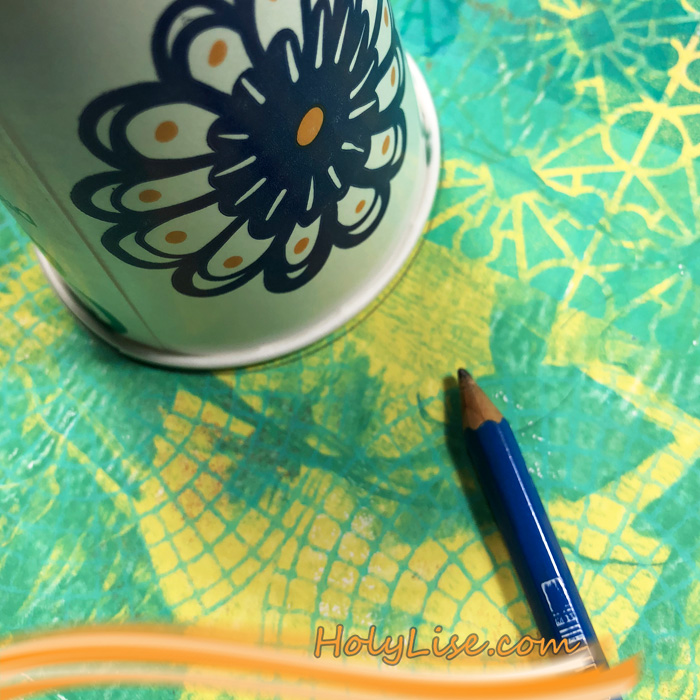 I wanted to mix and match parts of the circles, so I cut some of them in halves and the rest in quarters. Before doing anything with the circle pieces, I prepared the background of my art journal page. It was as simple as using some tissue paper with a magazine print on it (it's actually French fries paper from a restaurant) and adhering it with gel medium onto the page. I made sure that it looks really messy, with wrinkles and torn edges. I then "puzzled" individual, non-matching circle pieces back together and adhered them onto my art journal page.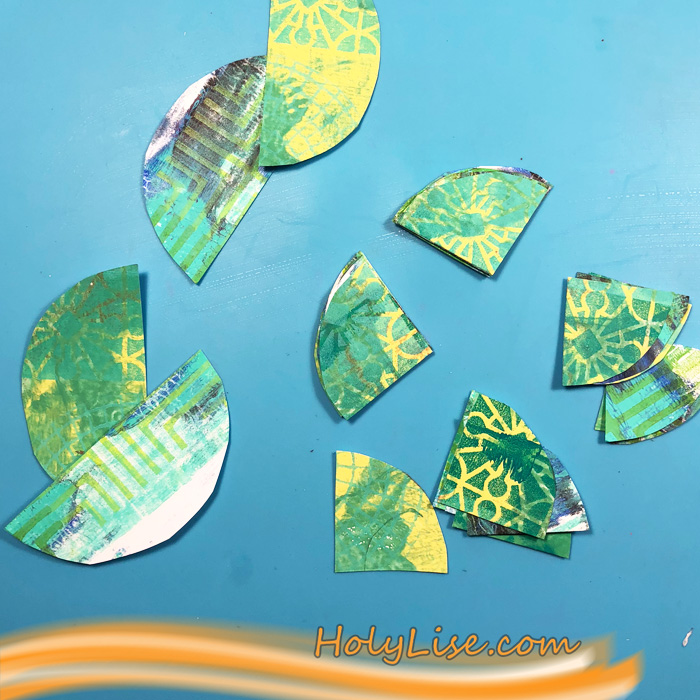 Next, I cut out a few squares from the contrasting mono print piece and made those pieces even smaller by changing the shape into triangles later on. I randomly adhered these triangles around the border of my art journal page.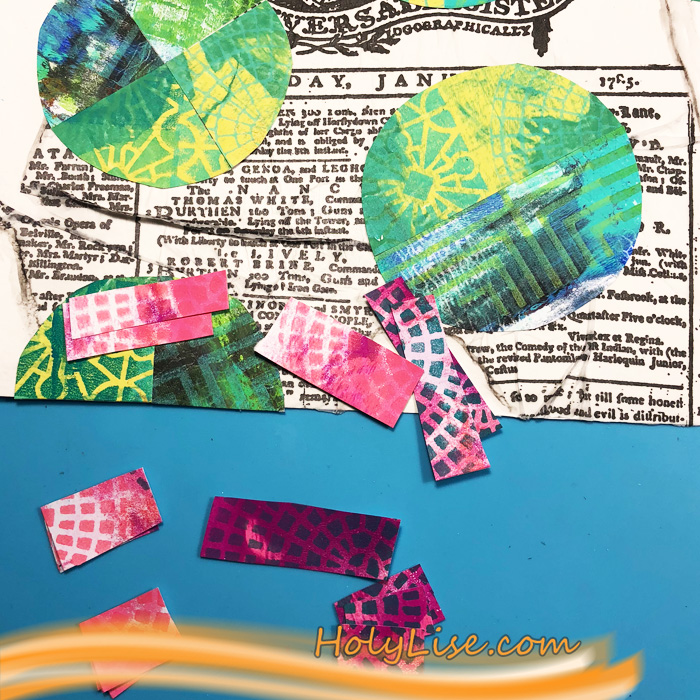 To add a few finishing touches, I outlined all the circles and triangles with my water color pencil and blended it out with a water brush. It still felt like something was missing, so I picked the Numerals stamp from Nat's My Home is My Castle stamp set and stamped it all over the page with grey ink – in some areas just parts of it and in some areas the entire row.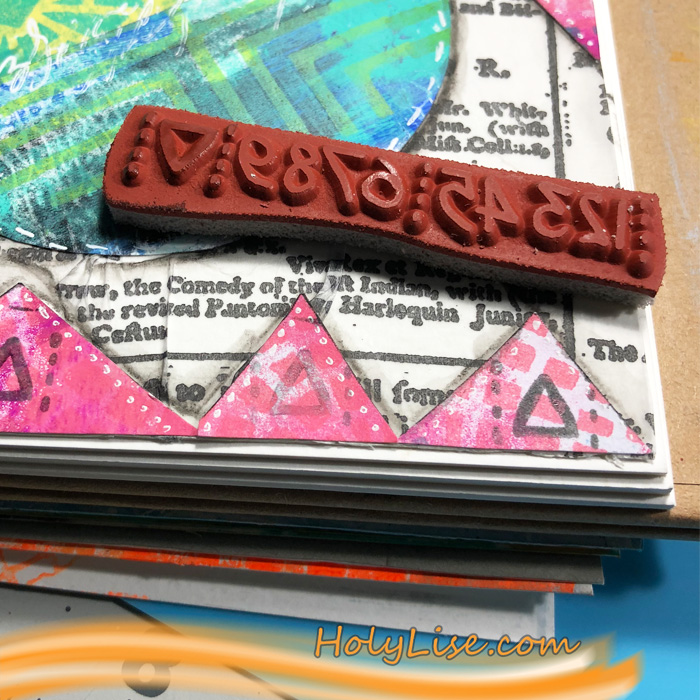 At the very end, I added some scribbly journaling to it.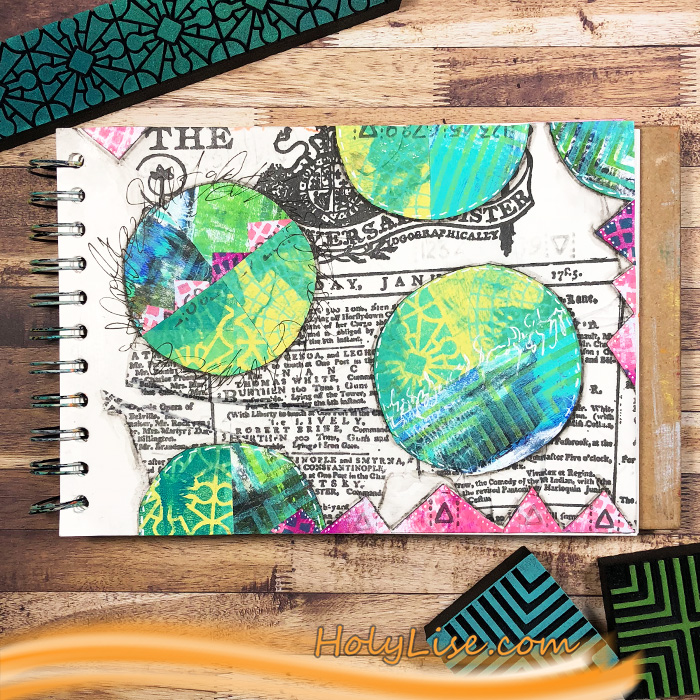 I hope you enjoyed this theme as much as I did. Thanks so much for stopping by! Don't forget to come back every Tuesday for more inspiration from the Creative Squad.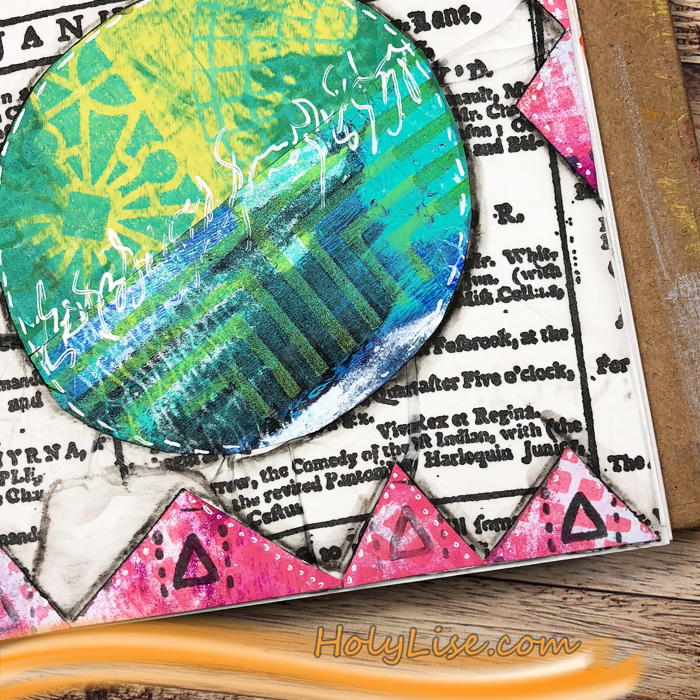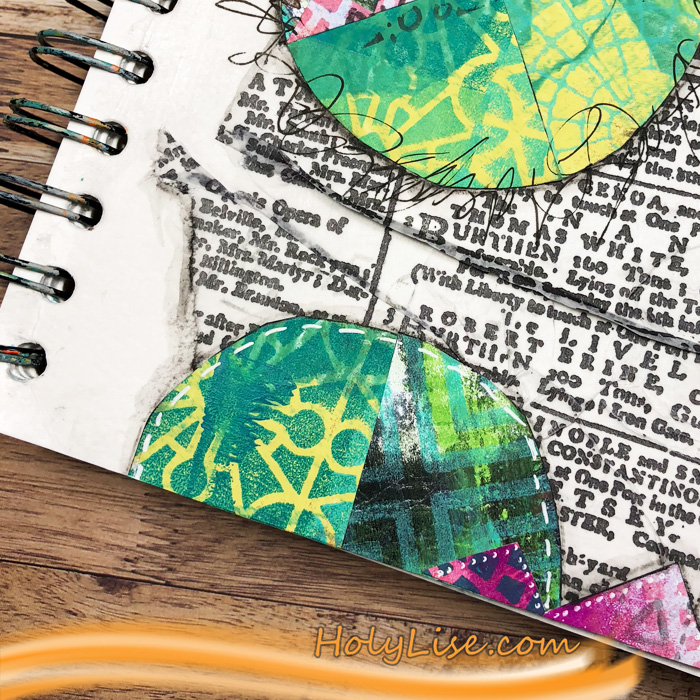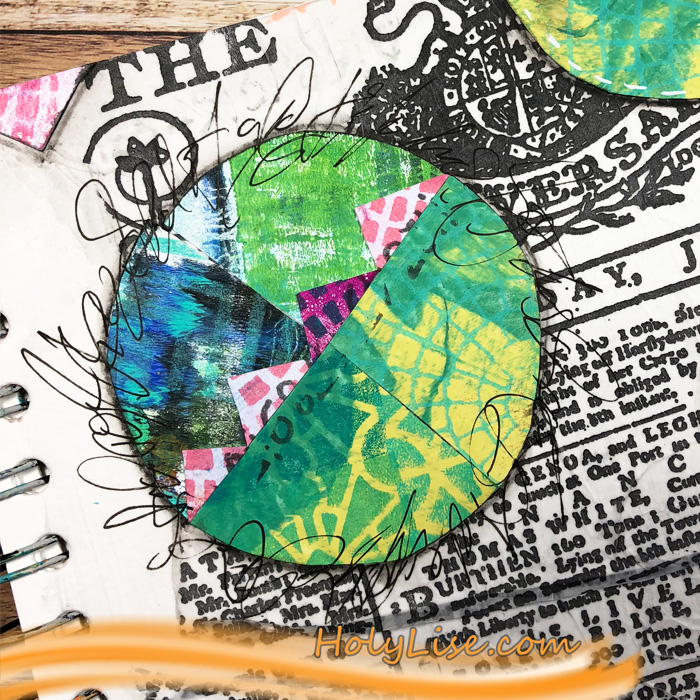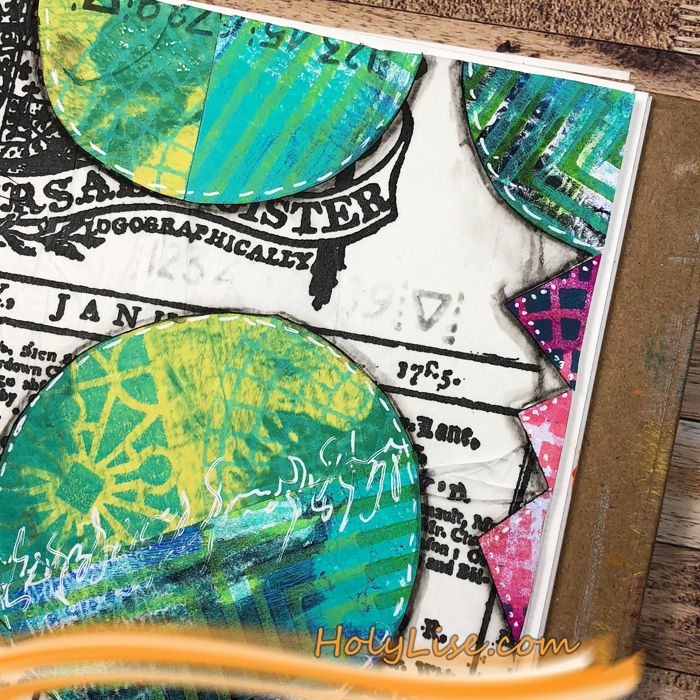 ---
Thank you Josefine! I love that you collaged together some really cool elements like papers from your mono print stash and even paper from some french fries! The layers are so interesting to look at. If you'd like to try something similar, here are some of the supplies that Josefine used:
And if we inspired you today and you've made some artwork, send me a pic and you might just see yourself in our next Inspiration From Around the Globe!
SaveSave
SaveSave