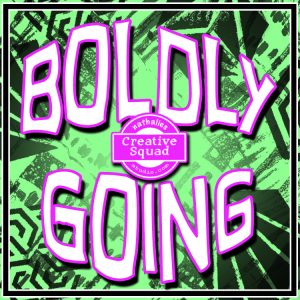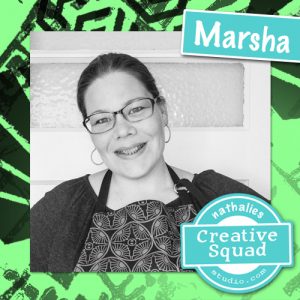 Hello from my Creative Squad! Today we have Marsha Valk and a series of wonderfully colorful mixed media pieces using my Neato and Far Out foam stamps. This month's theme is: Boldly Going – Go BOLD with color or pattern this month and really make something that is packed with visual POP! This is no time to be subdued or subtle. Go Bold!!!
---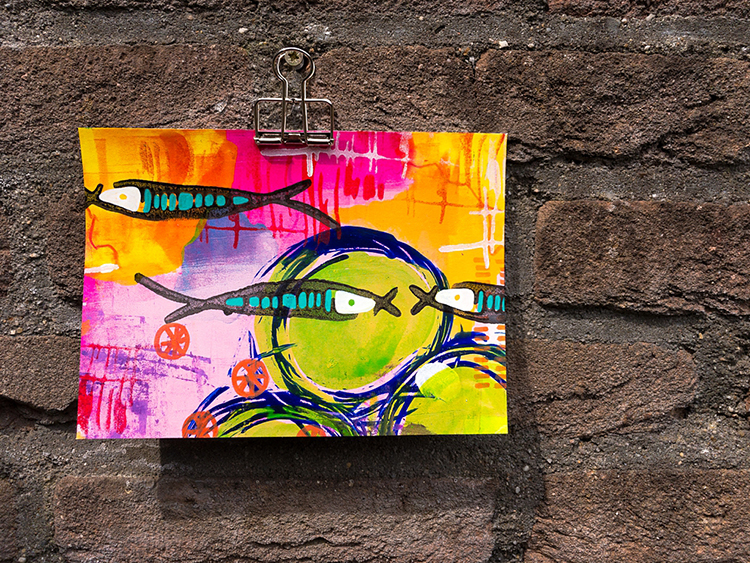 As I tend to go bold with colour and pattern all the time, I thought about how I could go even more courageous.
I envisioned an abstract work incorporating acrylic inks as a watercolour because that's something I have wanted to try for some time now.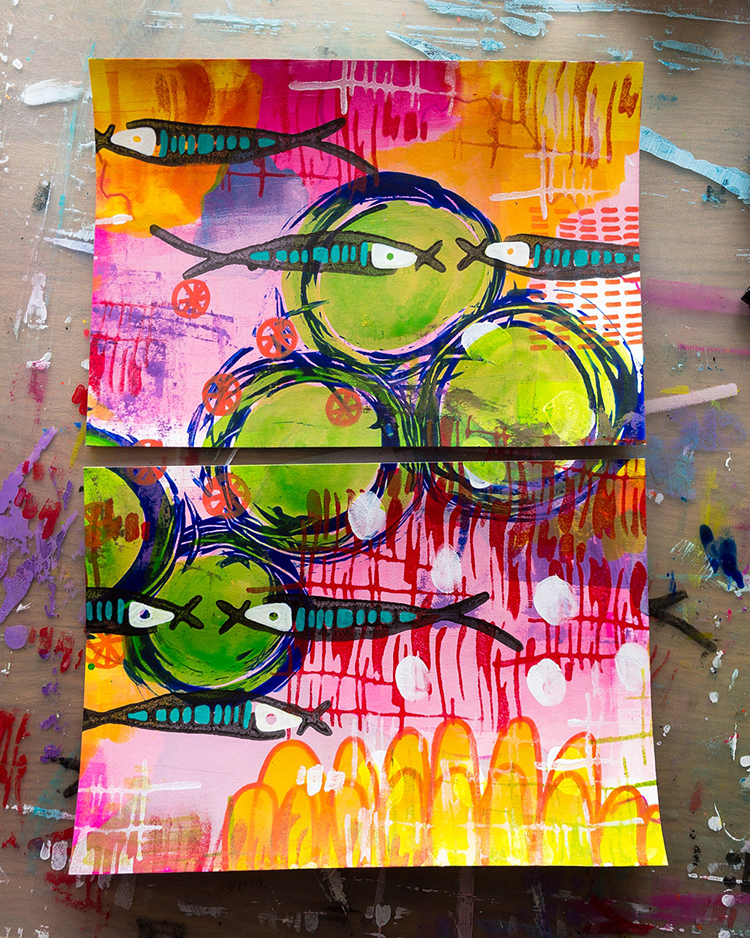 For my colour palette, I decided to use all the colours of the rainbow + pink, black and white.
I started with applying the acrylic inks by brushing clean water onto my paper and then adding in acrylic ink a few drops at a time. I used another brush to spread and push the ink around.
As could be expected, this technique has a learning curve, and the result wasn't what I was hoping for. I ended up creating six or seven backgrounds on different types of paper that then all had to dry completely.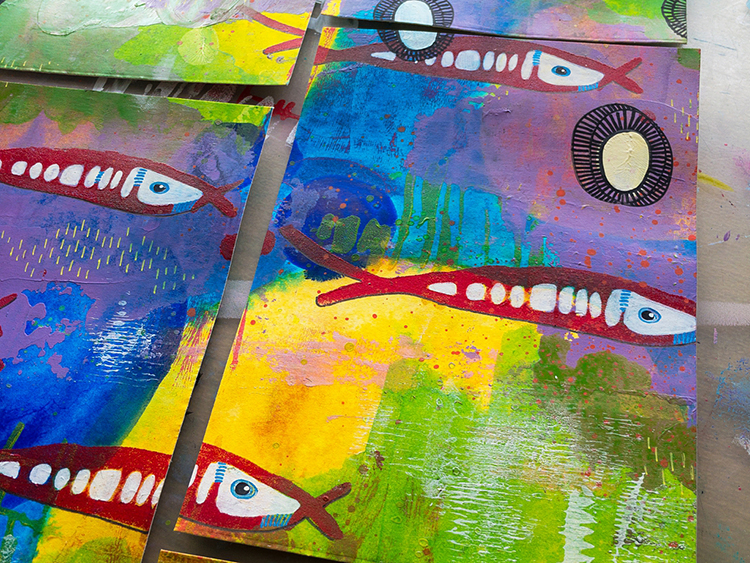 The next step was to try and make a visually popping abstract work out of at least one of these backgrounds.
I decided to work on all of them at the same time. Adding some paint here, then some ink there, some stamping on this page and some marks on that page. Making sure I use ROYGBIV on all of the pages.
Somewhere along the way, it became apparent that I'm obsessed with making inky circles and I had to admit that my attempt at making abstracts had turned into making graffiti.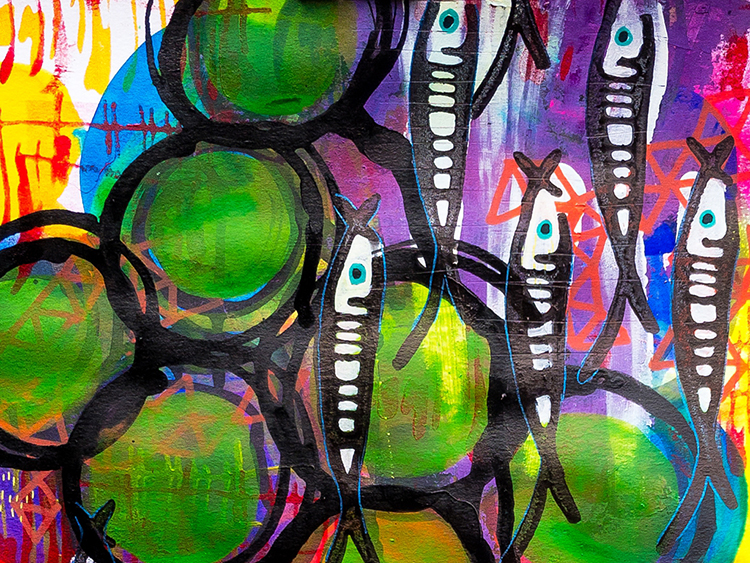 I also let go of the idea of not having anything recognizable on the pieces, because nearly all of the images I stamped with the Neato Foam Stamp practically begged me for an eye.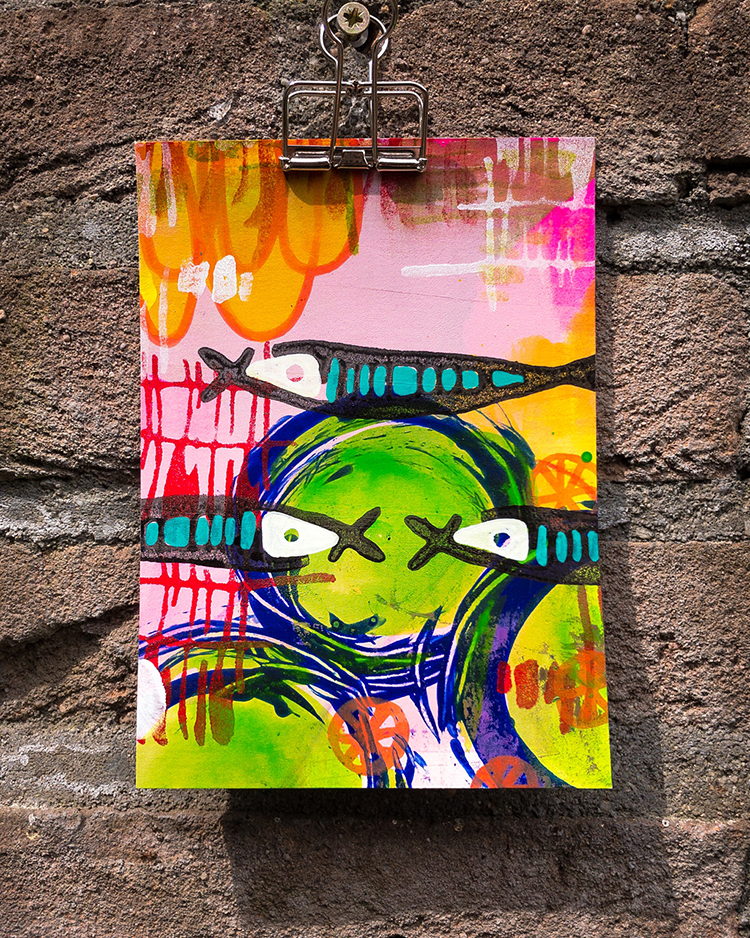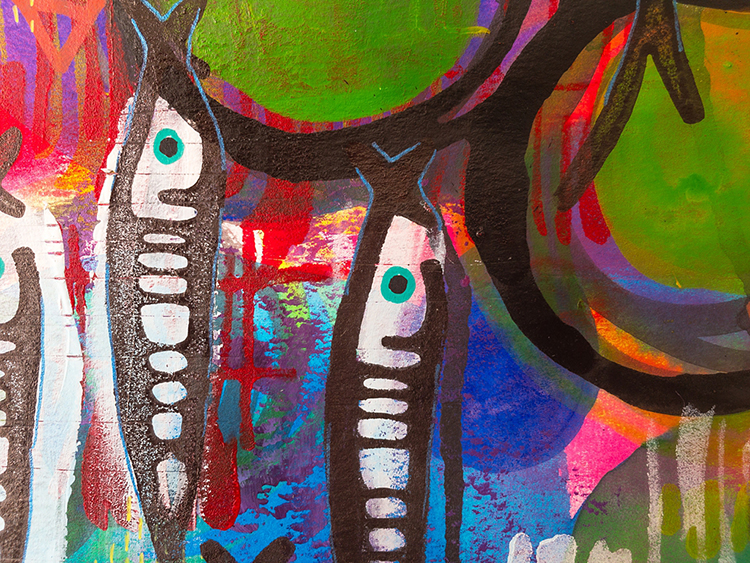 I ended up with four sheets successfully packed with visual pop. I kept two A4size, and I cut two of them into smaller cards.
All of the leftover pieces will go onto my basket of printed and painted papers for use in future projects.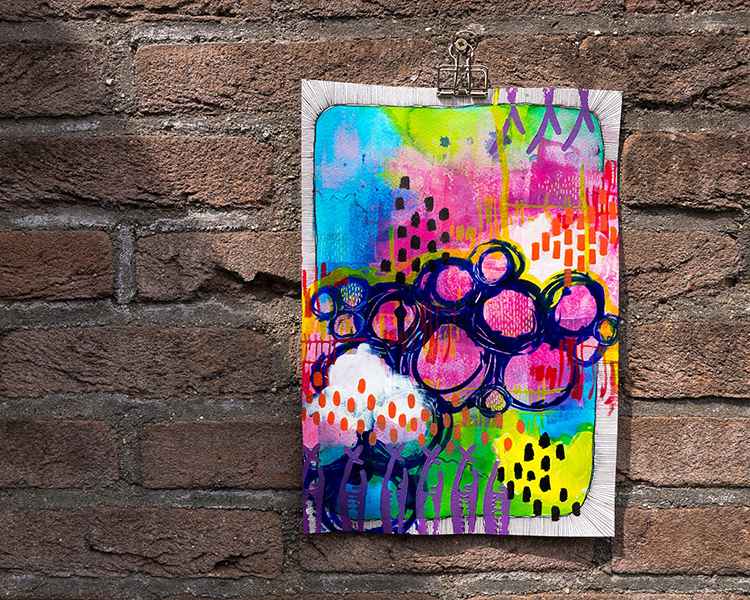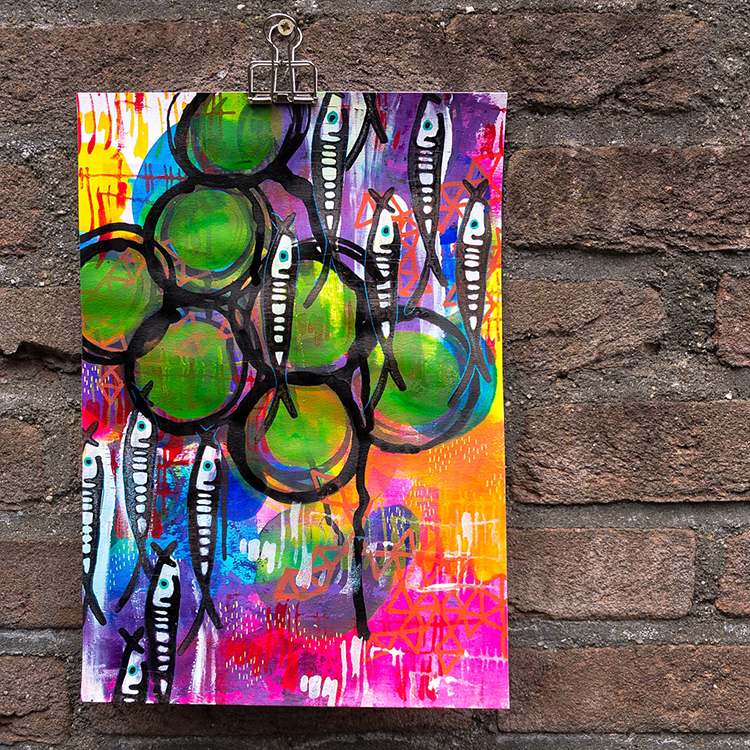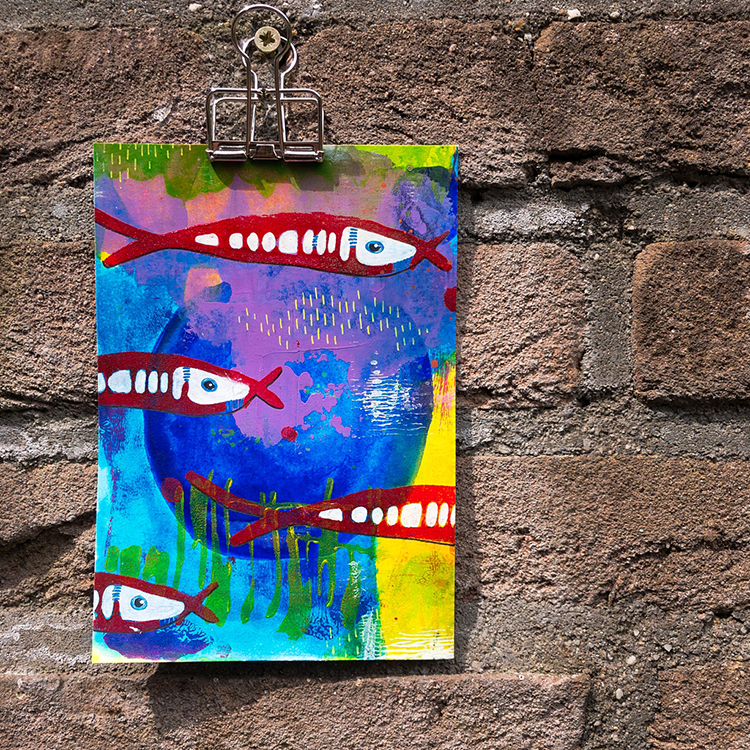 ---
Thank you Marsha! Love how this experiment in materials and methods lead to some gorgeous results! You can find all of my Foam Stamps in my online shop. Here are some of the other supplies Marsha used: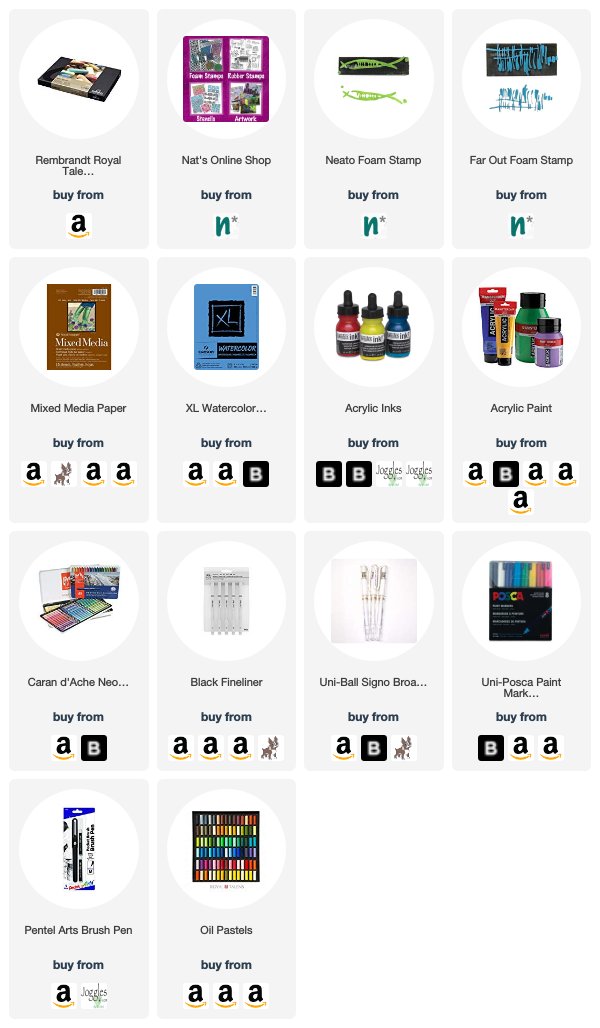 Feel inspired? Working on something yourself that you'd like to share? I love to see how you interpret our monthly themes. Email me how you used my stencils and stamps with the theme and email me an image – I would love to share your projects in my next "n*Spiration From Around the Globe".