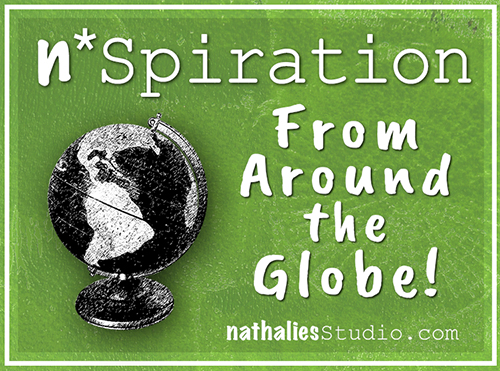 Ready for some inspiration? Today we have some projects from around the globe. It's always fun to see how you're using my stamps and stencils and I am so happy to share some examples today. So let me know if you're doing something cool with my products, tag me #natkalbach on social media, and you might see yours on the next Inspiration from Around the Globe!
---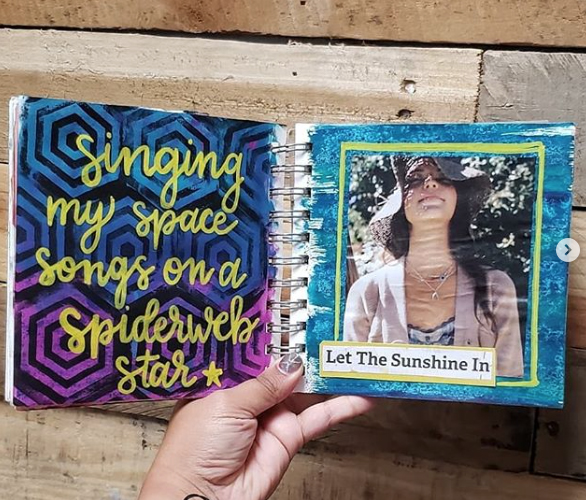 First we have Raquel from the US "Letting the sunshine in" in her art journal. That pattern on the left is my Space Oddity foam stamp – perfect choice :)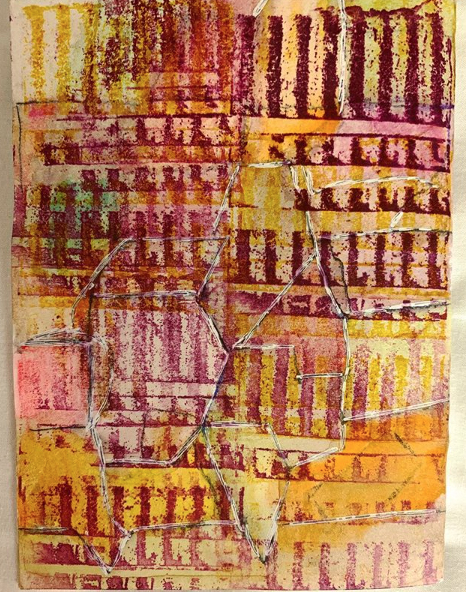 Next is Pinkknitter from the US rocking my Blocks rubber stamp from the Cardboard set in this little piece. I love how she layered it up with stitching!
And here is Krissi from Germany using my Art Deco Wallpaper stamp for her background in this Happy Time spread. "Always be ready for a good time" indeed!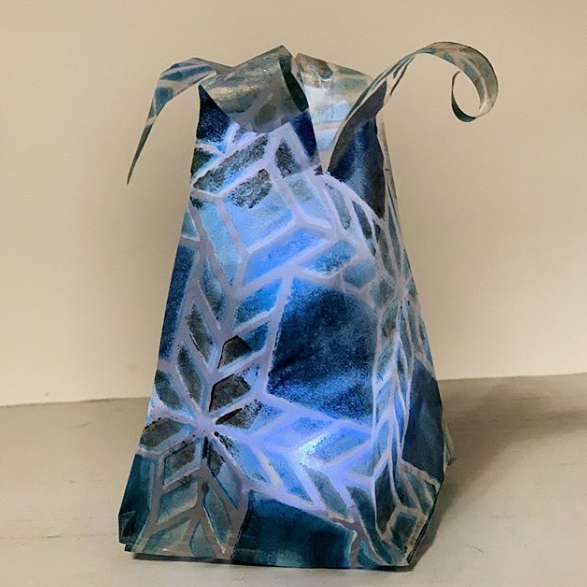 Jill from the US lights our day with this paper lantern using my Santiago stencil. With the holidays coming this is a great project idea for inside or out.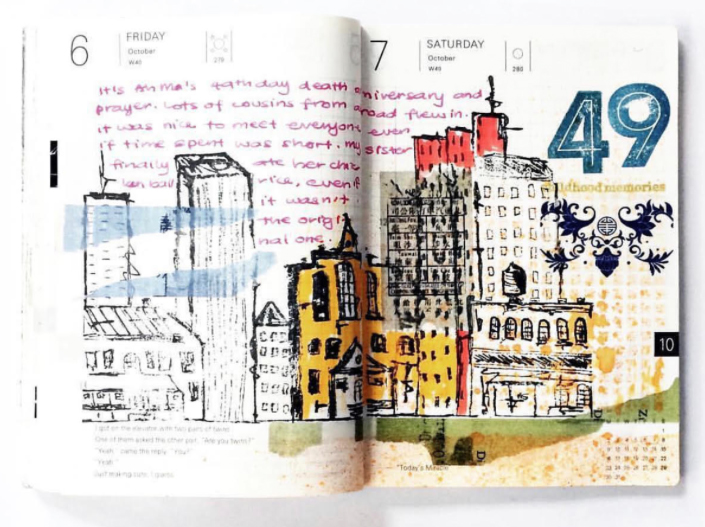 And finally Scrap-n-Crop from Malaysia brings us this lovely layered art journal page using some of my building themed rubber stamps.
---
If you're working on something fun with my stamps or stencils, be sure to tag me #natkalbach and share! I'd love to see! You can find all my stencils, rubber stamps, and foam stamps in my Online Shop. Here are some of the supplies used in this post: