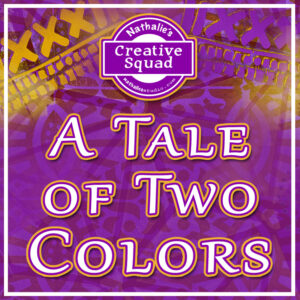 Hello from my Creative Squad! Today we have a post from Judi Kauffman who is sharing a fun flip card using my Triple Play foam stamp set and our theme: A Tale of Two Colors – Think about two different colors, one you love using and one you find more of a challenge to work with. Use them together in a project and see what happens.
---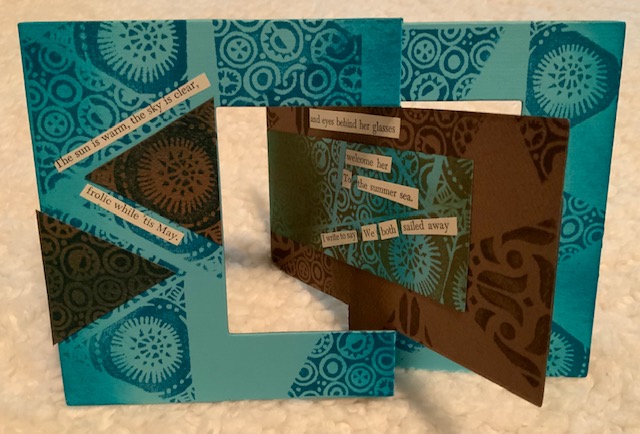 When I heard this month's theme I knew right away that I'd be using brown as the more challenging color and teal as the favorite. Even though I love chocolate (brown) and trees (brown trunks) and my brown suede boots (UGGS) it's just not a color I turn to in the studio. If it weren't for the fact that brown is usually included in assortments I probably wouldn't have more than one or two sheets.
The project: A flip card that began as brown on one side and teal on the other. As it happens, those two colors are fabulous together – something that is revealed right away with a flip card. And I soon decided that I'd use some of each on BOTH sides! To finish things off I added some collage, found poetry made with words and phrases cut from a damaged book.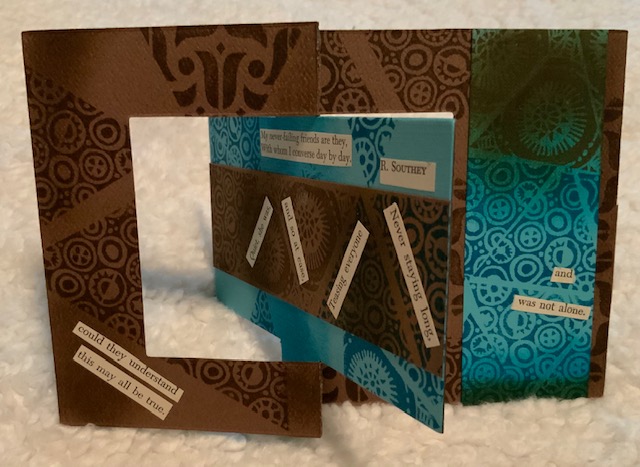 Instructions:
Using double-sided adhesive sheet or a glue stick, adhere 2 sheets of cardstock back to back. Hand- or die-cut a flip card base.
Using the ink that is in the same color family as the cardstock, stamp both sides of the card base with triangle shapes from Nathalie's Triple Play ArtFoamies set. Using a craft sponge, smudge on a bit of ink on each side.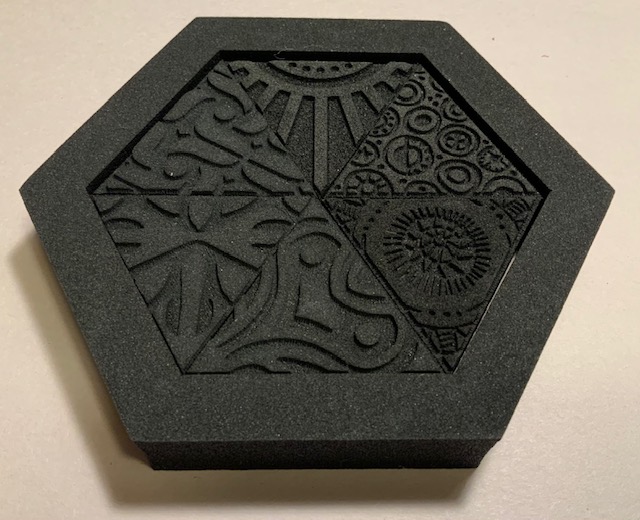 Stamp leftover strips of cardstock, mixing the colors and smudging with additional ink in both colors. Tip: Don't wash the sponge for this step. Let the colors blend!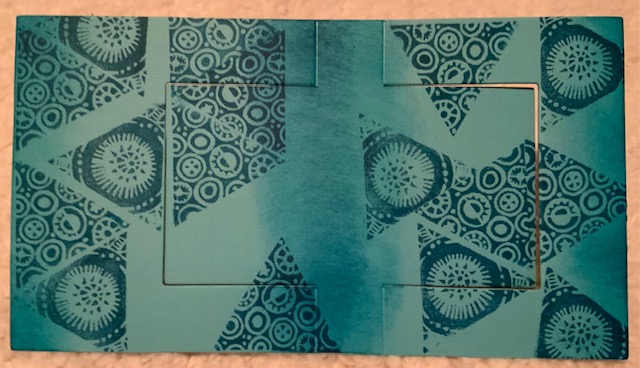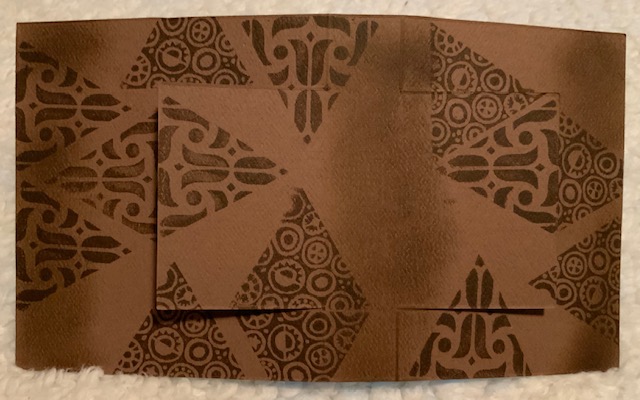 Cut the stamped leftover strips into pieces (rectangles and triangles) and adhere to both sides of the card base.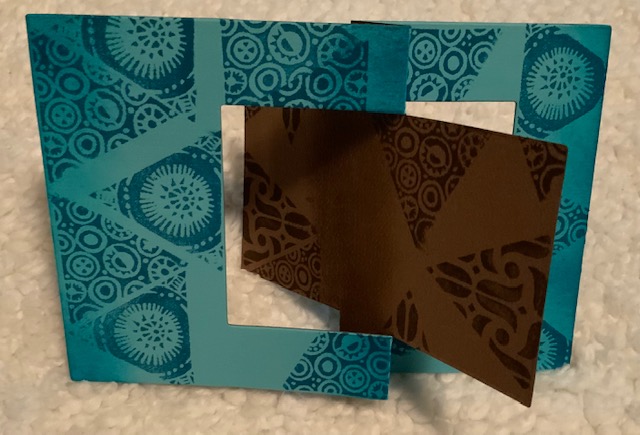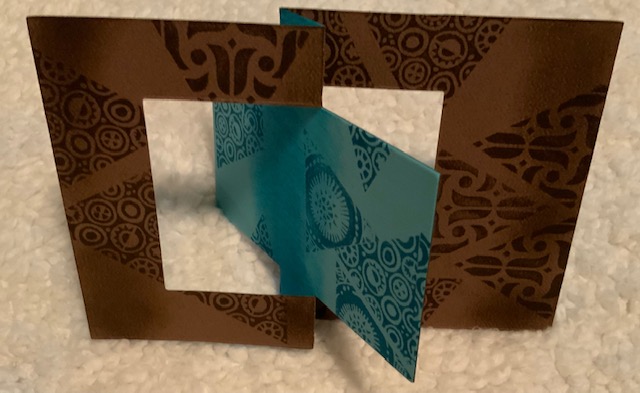 Complete the project by adding found poetry as shown, other kinds of collage elements, more stamping, or whatever you want!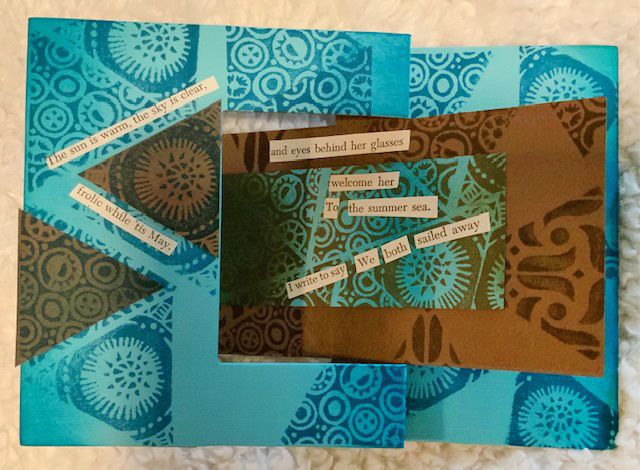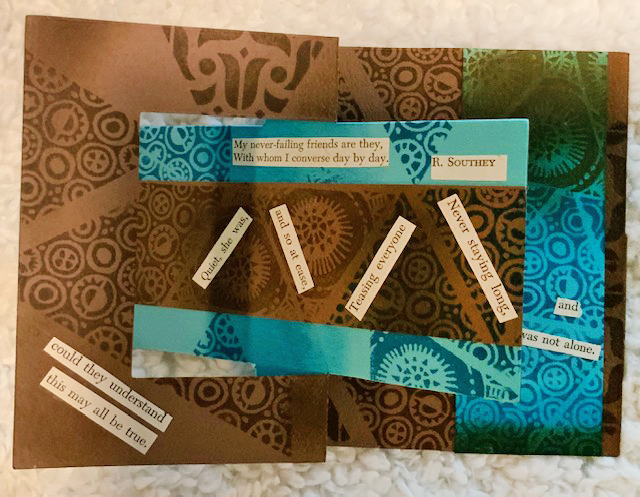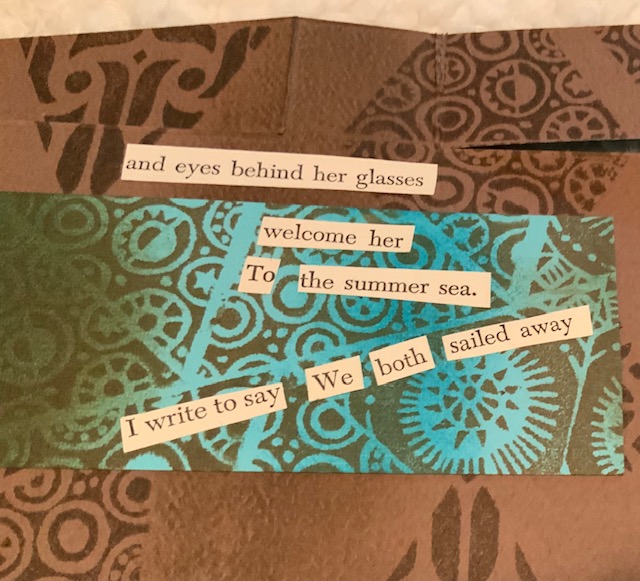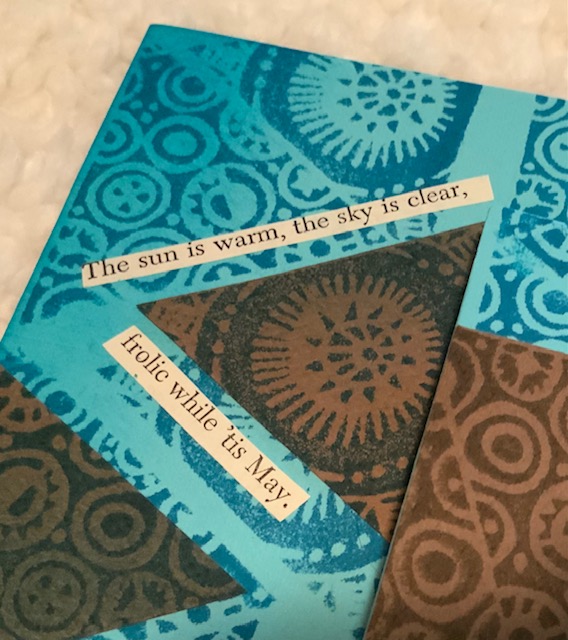 ---
Thank you Judi! We agree – the teal and brown work beautifully together, especially with the coordinating ink colors!
Give it a try: you can find all my Foam Stamps in my Online Shop and in addition to pages from an old book, here are some of the supplies Judi used: