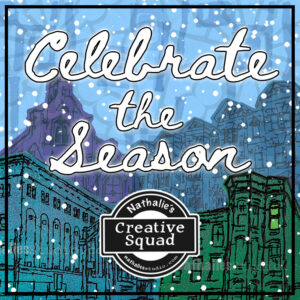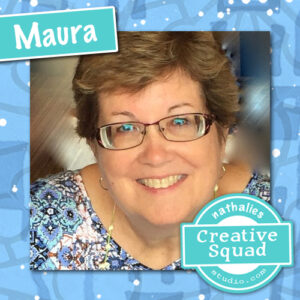 Hello from my Creative Squad! Today we have a gorgeous card idea from Maura Hibbitts using my Church foam stamp and getting us into the season with our theme: Celebrate the Season – Many cultures celebrate in December so let's do some celebrating ourselves with our favorite art supplies and the holidays that make this season so festive.
---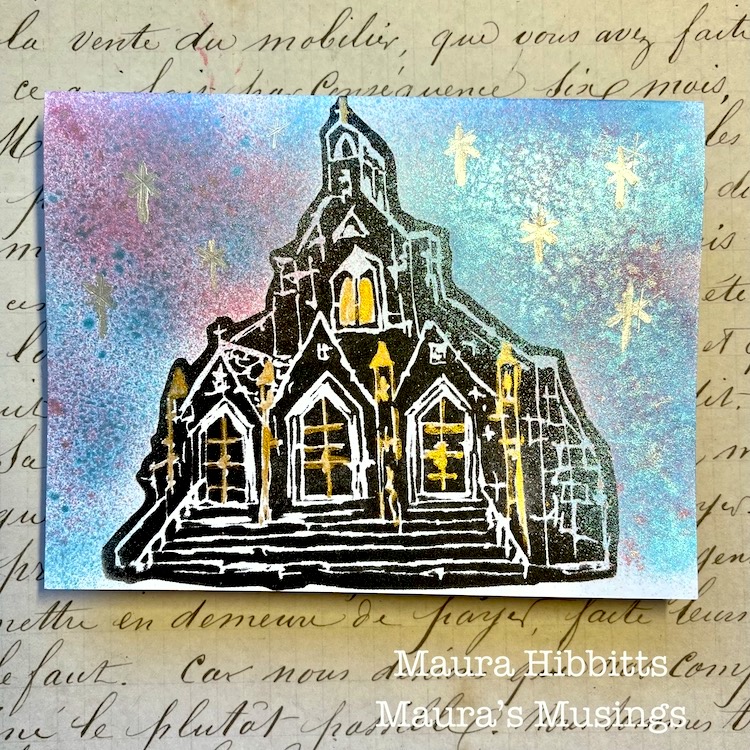 May I wish you a joyous and blessed holiday season. We share diverse beliefs and ideas, and celebrate in a multitude of ways, but for many of us, this time of year is special. Share the season with family and friends and enjoy the celebrations!
I like to make cards for Christmas and send them out with a note to friends and family. I've made a simple set of cards with Nathalie's ArtFoamies Church stamp.
Start by stamping the church image onto A7 cards with black ink and let dry. Of course, you can use any color ink you wish for the image.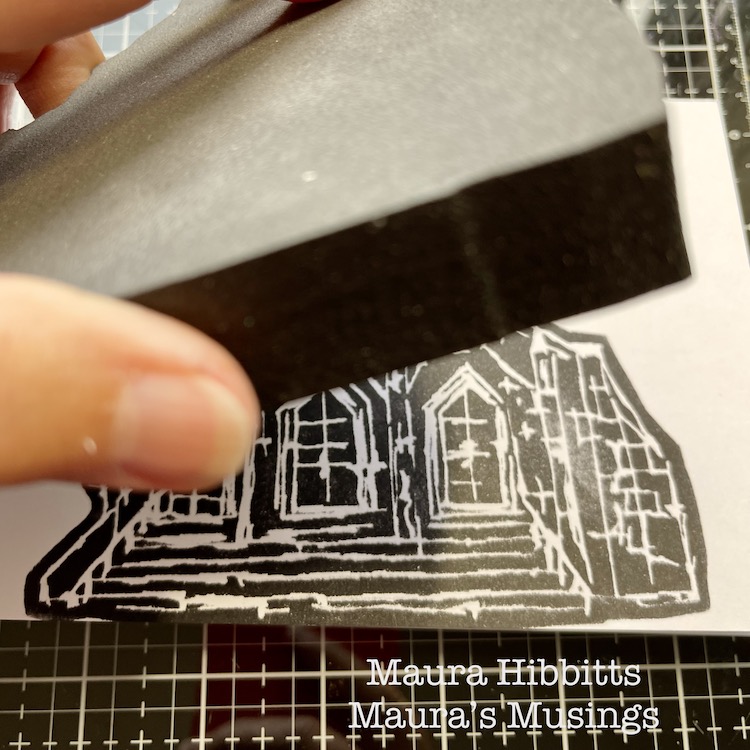 Add gold details to the image with a water brush and gold gouache. I squeeze out a bit of the gouache onto a craft sheet and pick up a bit with a detailed water brush.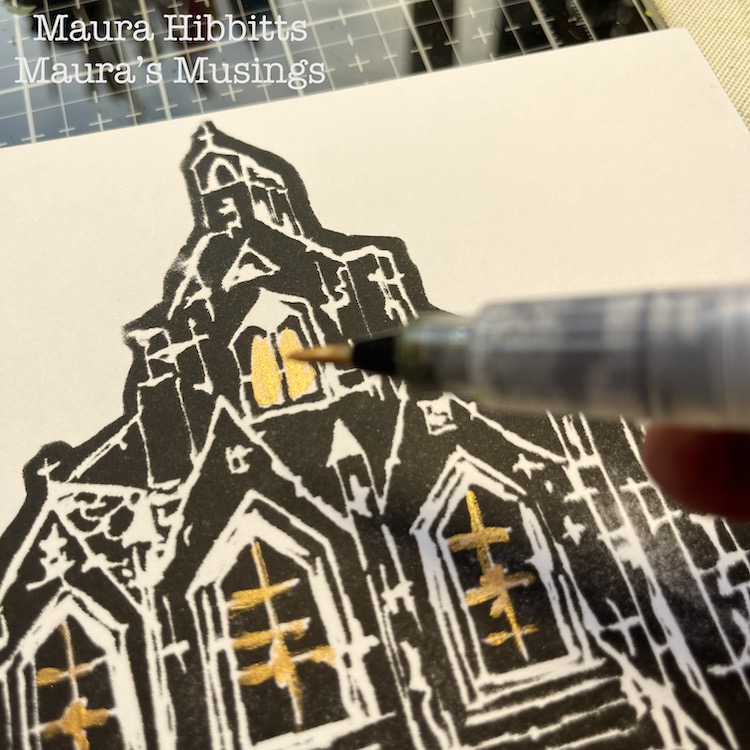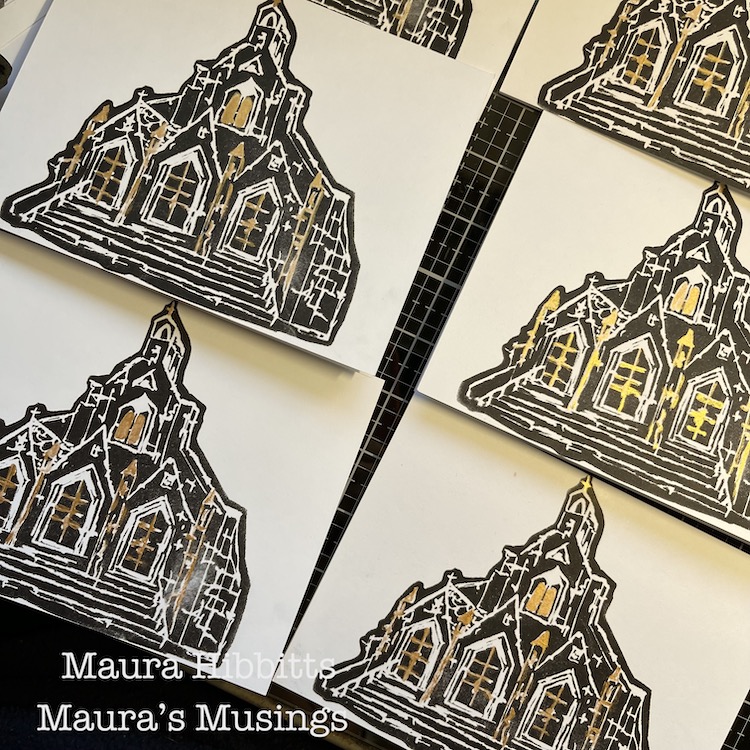 Set up an area to add some sprays. I like to use a paper bag, or packing paper for this. Spritz on the mica stains around the church image and let dry.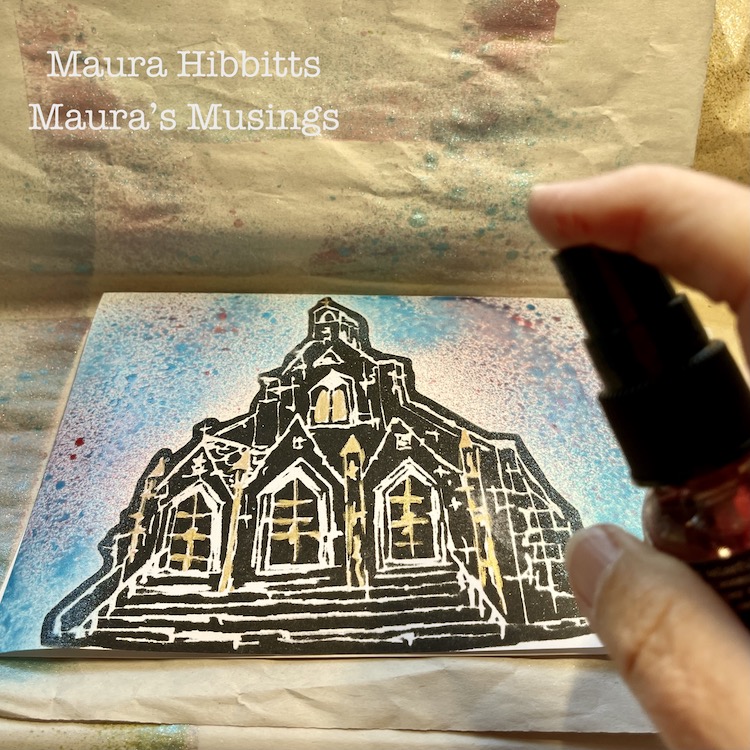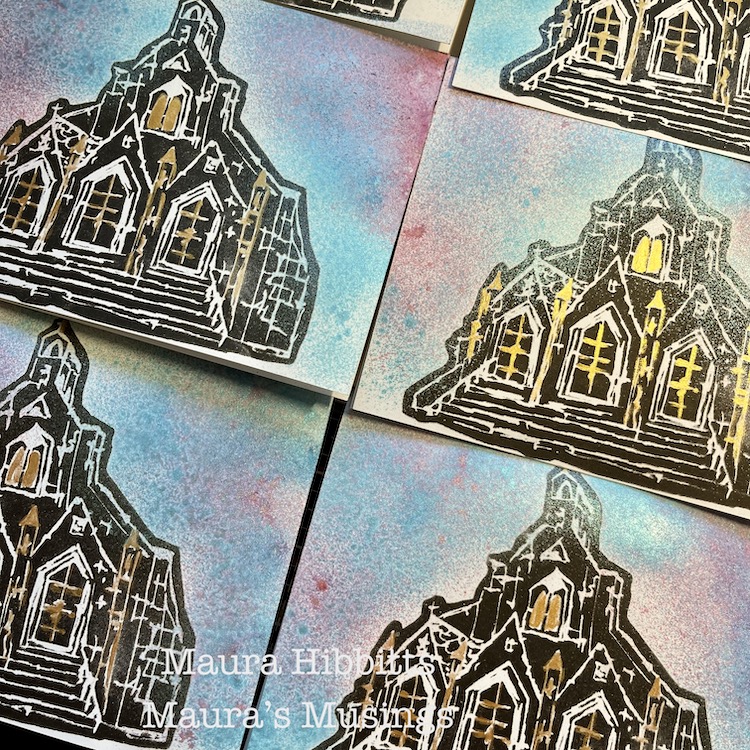 Once the mica stains have dried, use your water brush and silver gouache to add in some "stars". I make these by painting a longer line, then an x shape across the line near the top.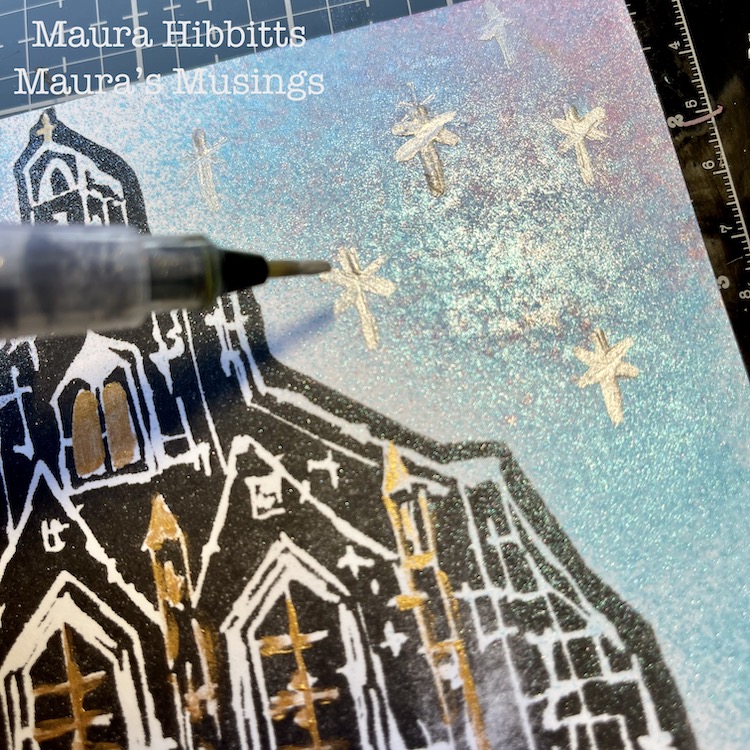 Sometimes it is really nice to create simple cards with just a few products. I've been struggling with vision problems this year which has made it more difficult for me to work on complex or detailed projects. I've also had difficulty keeping my creative flow these past couple of years, so it helps to keep work simple and just enjoy what you can do. Maybe you have struggled with health issues and creativity too, and I hope you find keeping things simple helpful.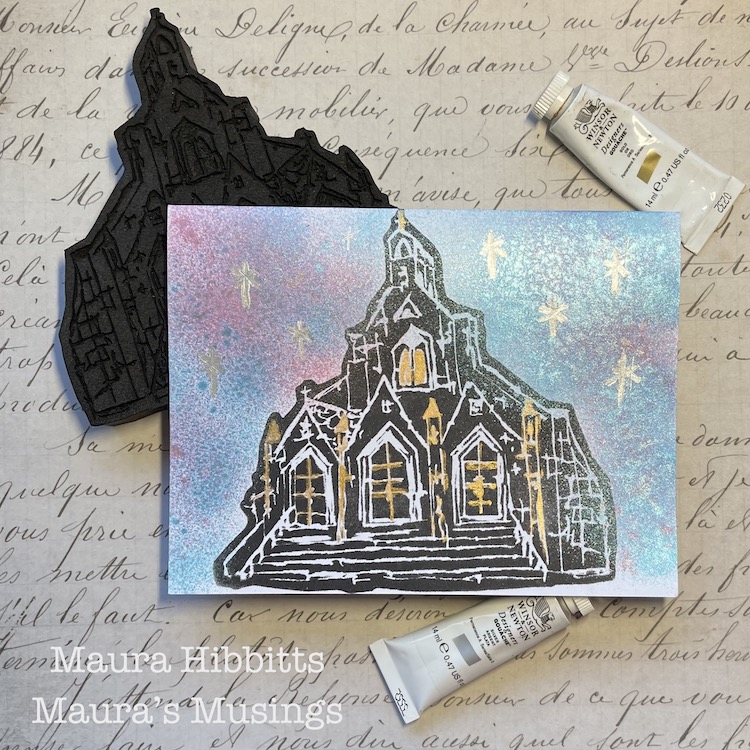 I have a set of cards ready to add notes and greetings and mail out. I wish you each a wonderful holiday season!
– Maura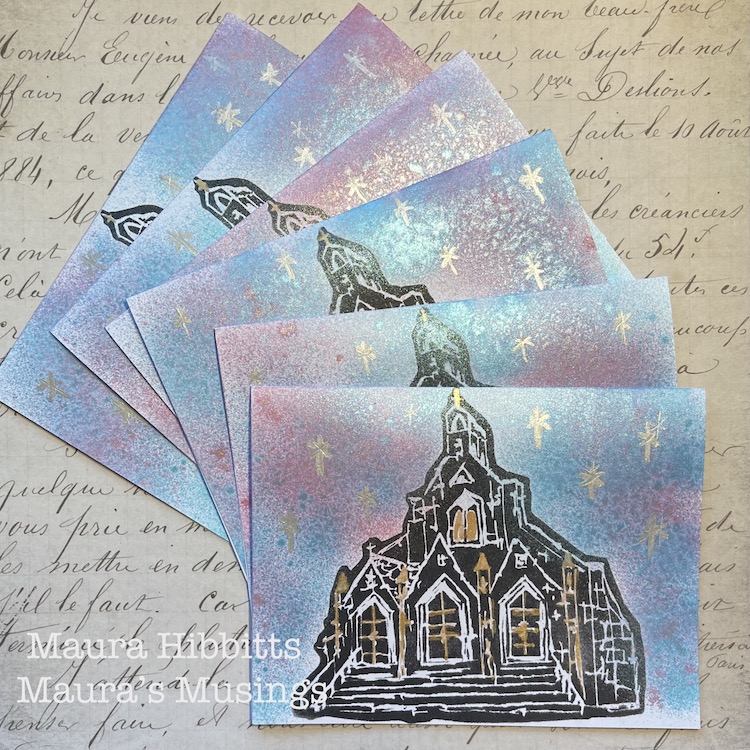 ---
Thank you Maura for this beautiful project idea and you are so right – sometimes we have things in our lives that can make creating more difficult, and a great way to handle that is to just do what you can. That way you still get to do what you love and feed your creative spirit :)
Give it a try: you can find all my Foam Stamps in my Online Shop and here are some of the supplies Maura used: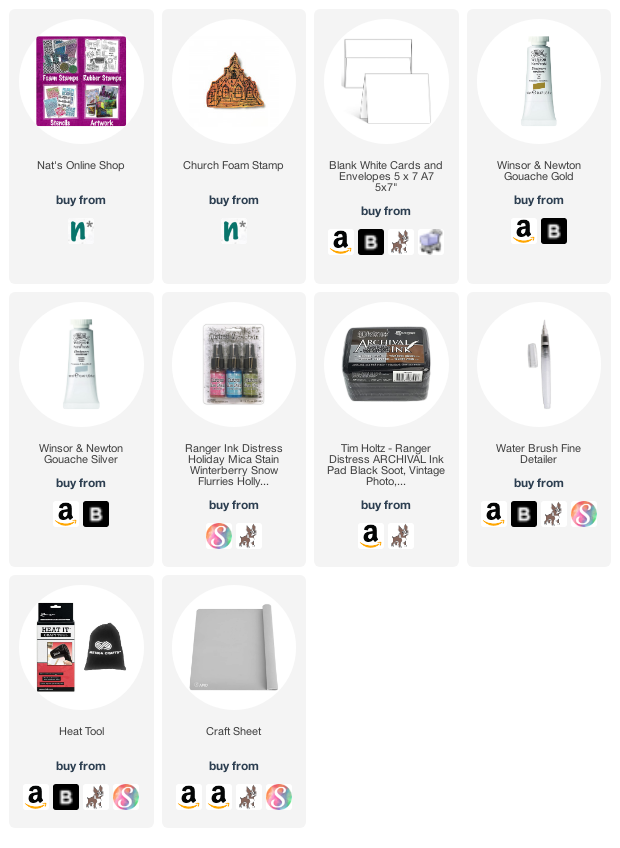 Looking for more inspiration from the Creative Squad? Follow them on Instagram here.