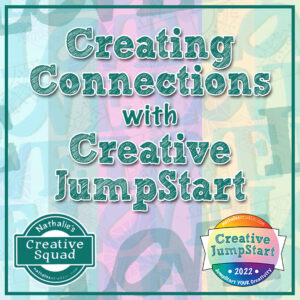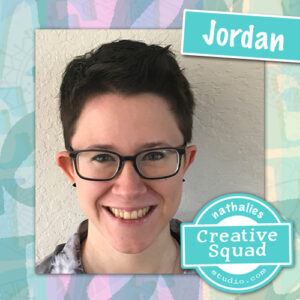 Hello from my Creative Squad! Today we have a post from Jordan Hill who is sharing an art journal page that combines elements from her past (like an art journal page from when she was 11!) along with my LOVE foam stamp and our theme: Creating Connections – We're playing along with the Creative JumpStart 2022 theme Creating Connections and exploring how our artwork connects us to the world around us, our community, our favorite supplies, or maybe our artmaking choices. Connections are everywhere when we create!
---
Hello, everyone! I'm excited to be back with my first project of 2022! When I was presented with this month's theme of Creating Connections, I was extremely excited to get started. The word "connection" holds a lot of meaning for me personally, so I really wanted to play with a couple of different ways of incorporating that idea into my work.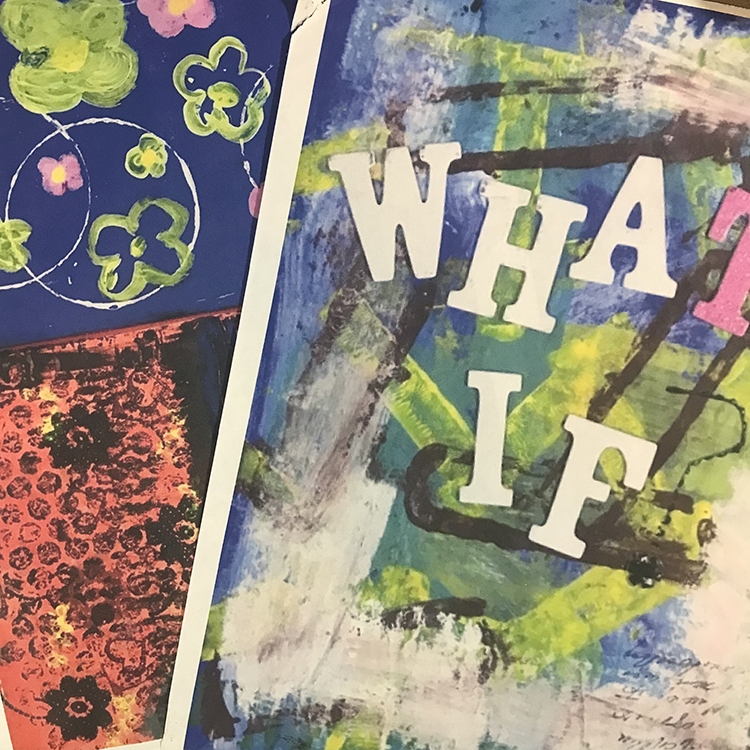 I started things off by scanning and printing off some of my very first art journal pages. I believe these are from 2008, when I was around eleven years old. The "What If" page is actually the first art journal page I ever created, and the others are ones I made not too long after. I wanted to play with the idea of connecting my oldest artwork to something brand new, and this seemed like a good way to do that.
Next, using Nathalie's CJS22 LOVE Foam Stamp, I stamped it using an ink pad re-inker over several scraps of paper. I wasn't sure exactly which piece I was going to use, so I thought I would give myself options. Then, I cut up one of the pages I printed off in the last step, specifically focusing on cutting out the pink flower shapes.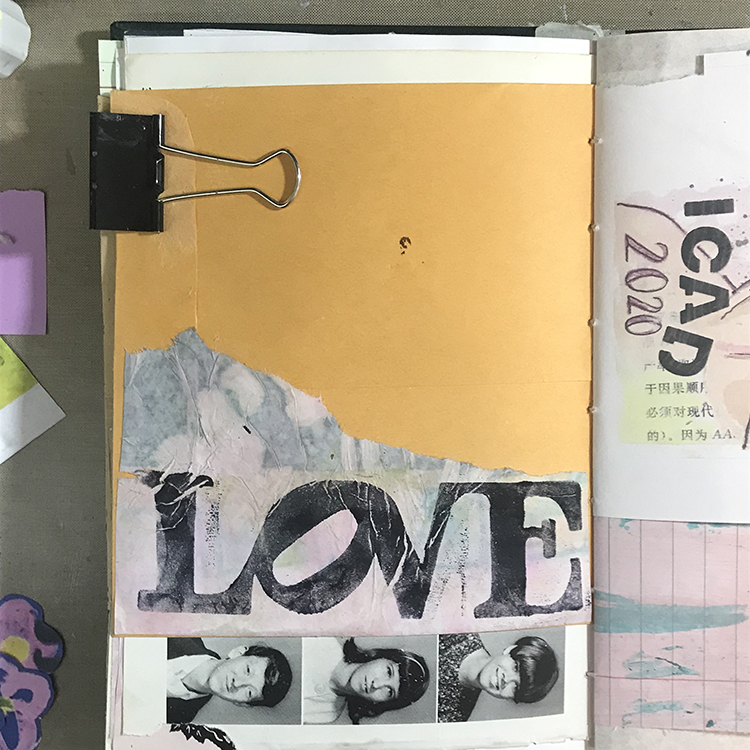 The next step was to flip through one of my art journals until I found a page I wanted to work on. I eventually decided on one made from a manilla envelope. I then glued down one of the scraps that I stamped in the last step onto this page using a glue stick.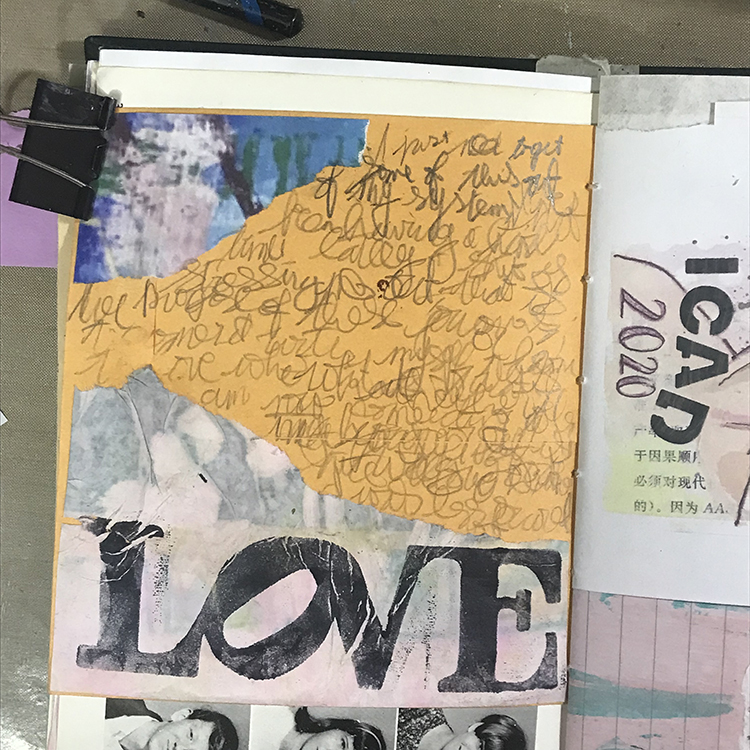 Next up, I tore off a piece from the scan of my first art journal page and glued it into the upper left hand corner of my page. I knew that I also wanted to focus on connecting myself to my artwork, so I used a regular graphite pencil to scribble out a stream of consciousness brain dump. I had no intentions of ever reading this again, so I made no attempts to make this part legible.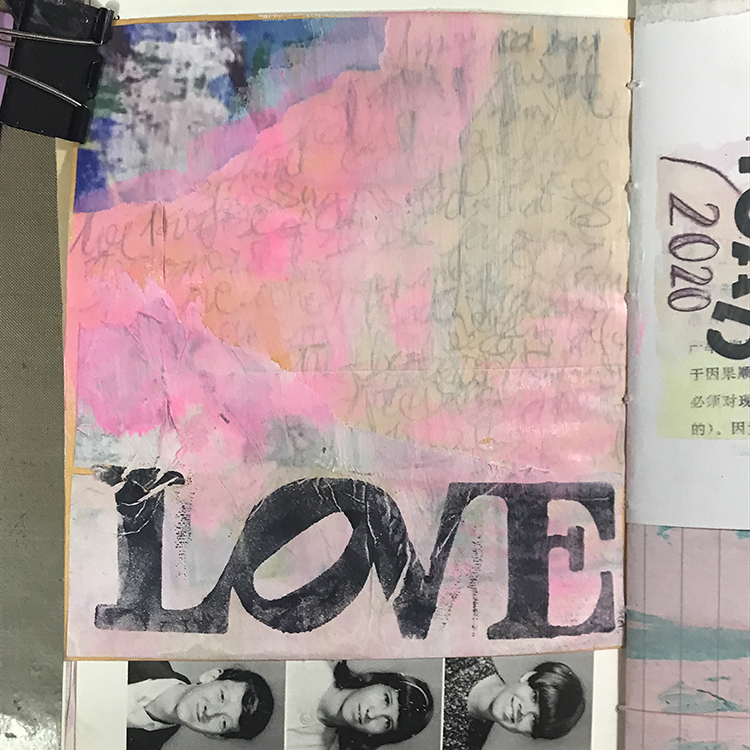 Then, I covered it all up. Using a mix of white gesso and neon pink acrylic paint, I covered the words using a large paintbrush. I overlapped the edges of my collage pieces with the paint in order to blend them into the page even further. Some of the words from the previous step bled through this layer and added further texture to my page.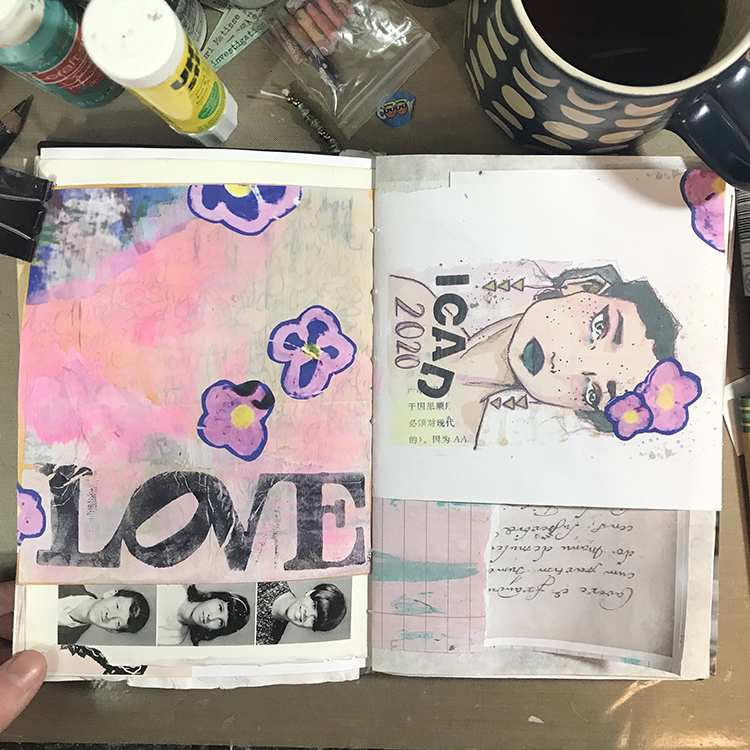 I then glued down the flowers that I had cut out previously. Despite the fact that I had primarily been focusing on the left hand side of this spread, I also incorporated a few of the flowers onto the right hand side. This will tie the pages together when I eventually decide to expand on the right hand page.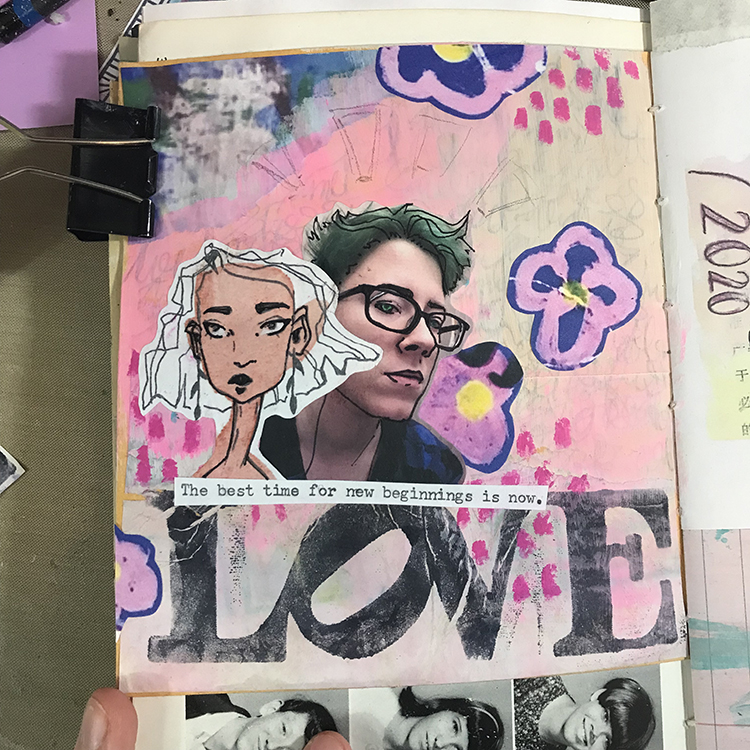 Since I was already playing with the idea of connecting my old artwork to my new artwork, I decided to reach for a supply that was a go-to in a lot of my old journal pages- Portfolio oil pastels. I used the Pink to make marks across various parts of my background.
It was then time to add the focal point. To further expand on the idea of connecting myself to my artwork, I printed off a photo of myself, cut it out and glued it down. I then glued another small drawing onto the page, slightly overlapping with my face. I added some line work with a black pen to the photograph, in order to make it appear more illustrated, and then glued down a small phrase that I had typed out with my typewriter.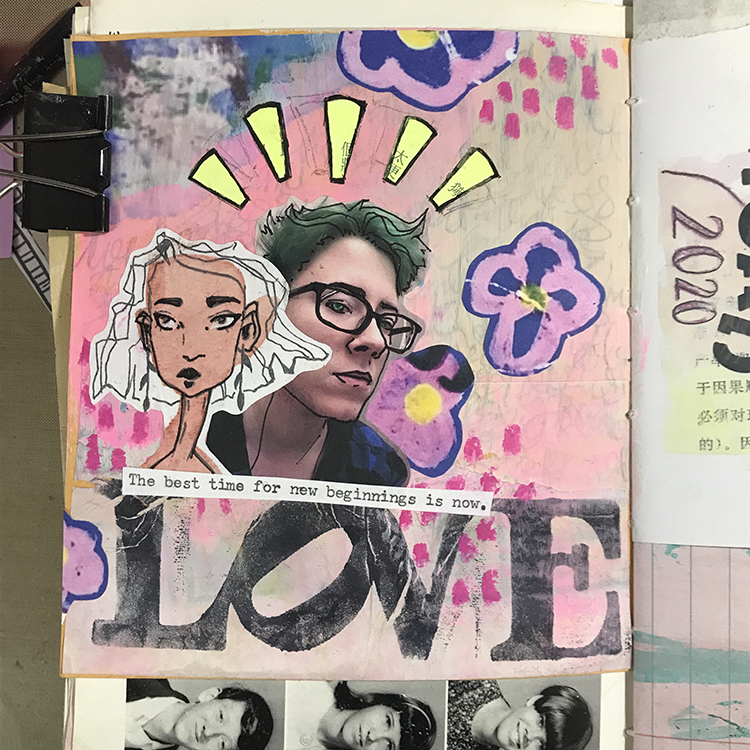 Finally, to finish off the page and fill up some of the remaining space, I scraped some neon yellow paint across a piece of book text and cut out some ray shapes to place around the top part of my photo!
In the end, the style of this page turned out quite different to what I usually tend towards, but I really like the way it turned out, and I love the way that the theme of Creating Connections manifested in this work!
---
Thank you for sharing Jordan – love how you wove together so many elements in your composition to connect past and present!
Give it a try: you can find all my Foam Stamps in my Online Shop and in addition to collage bits, here are some of the supplies Jordan used: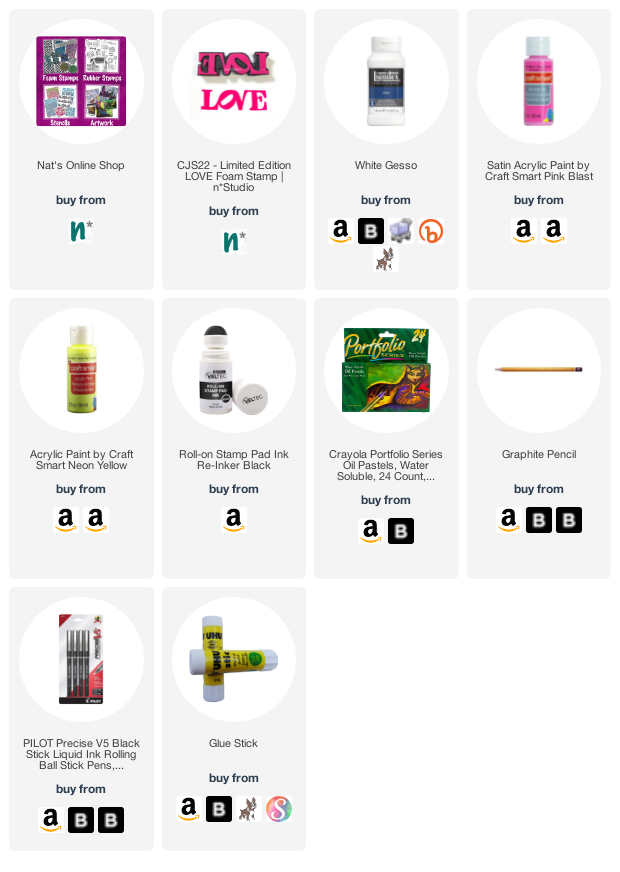 Looking for more inspiration from the Creative Squad? Follow them on Instagram here.