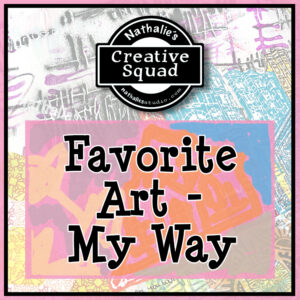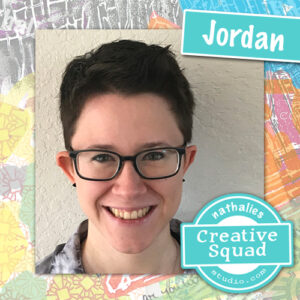 Hello from my Creative Squad! Today we have a post from Jordan Hill who is working with gouache this month along with my ATC Mixup stencil, Triangle Love rubber stamp set, and our theme: Favorite Art – My Way – Look at a favorite work of art and create something inspired by it, drawing from the colors, shapes, subject matter, feeling etc. that strikes you most when you look at it.
---
Hello everyone! I'm excited to be back for the month of September to share another art journal page with all of you. For this month's theme of "Favorite Art – My Way", I thought it might be fun to do a master study of a painting by copying one directly into my art journal. I've been wanting to play around with gouache for a while now (its been quite a few years since I last used it), and I decided to use the painting 'Girl with a Pearl Earring', painted by Johannes Vermeer as my inspiration. Let's get into it!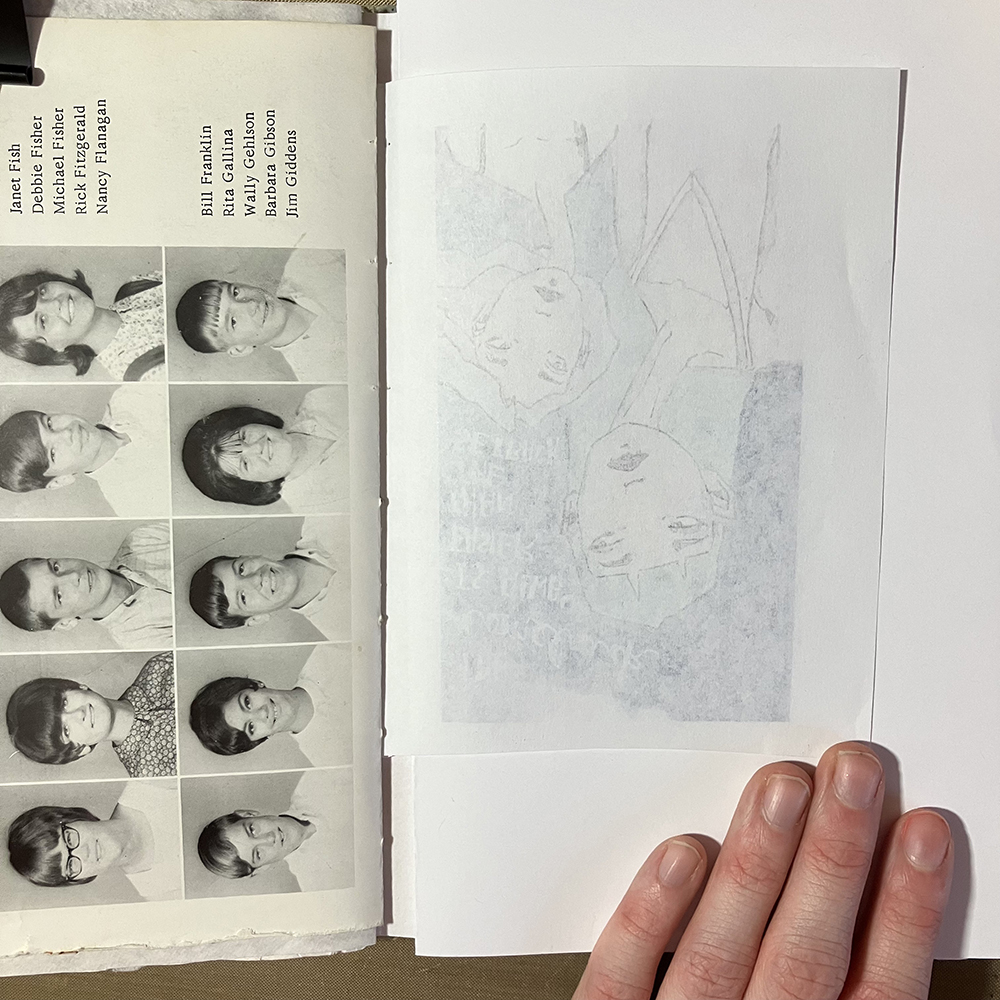 The first step was to select a page to work on. Since I had a pretty specific idea of what I wanted to paint, I chose a page that I thought the illustration would look good next to.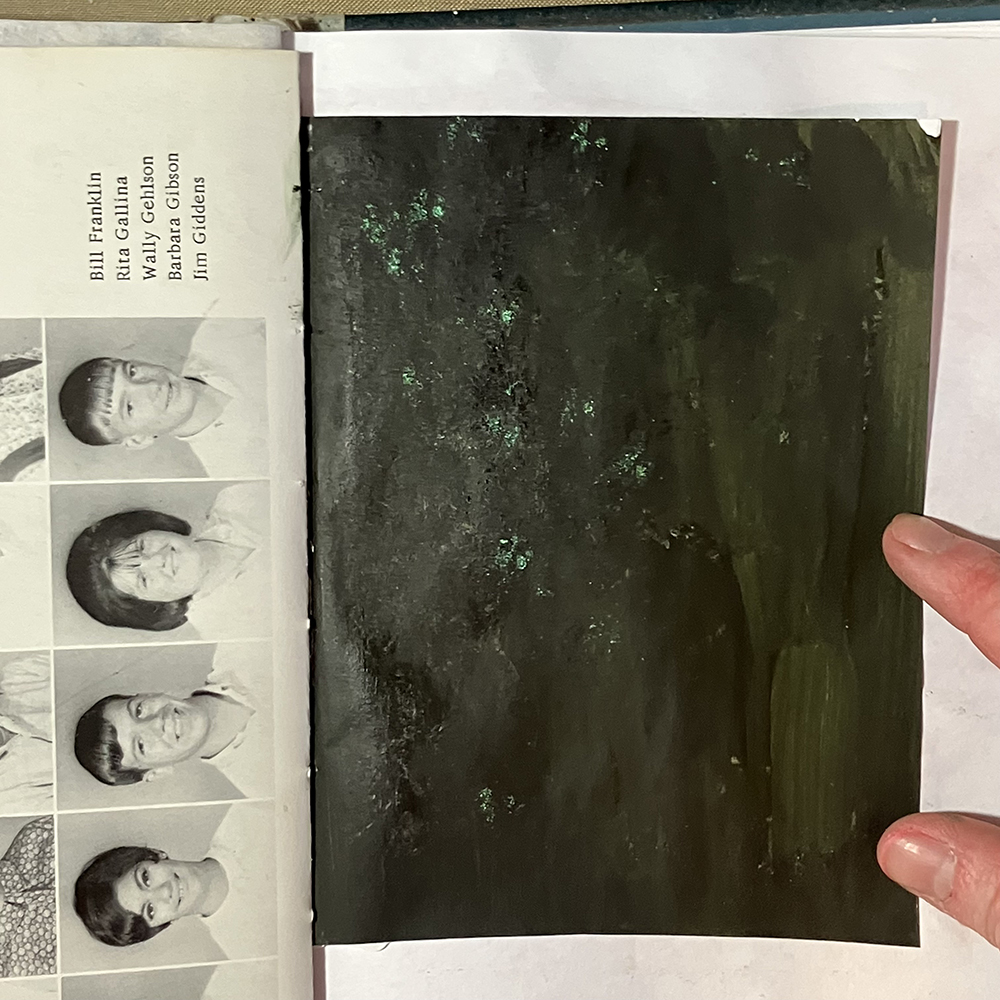 Once I had determined which page I was going to use, I decided to create the background first. In the original "Girl with a Pearl Earring" painting, the background is quite dark. I added some green and black paint directly onto my page, then moved it around with a paintbrush. Once it had been spread out, I blotted a crumpled up paper towel over the surface to give it a mottled texture.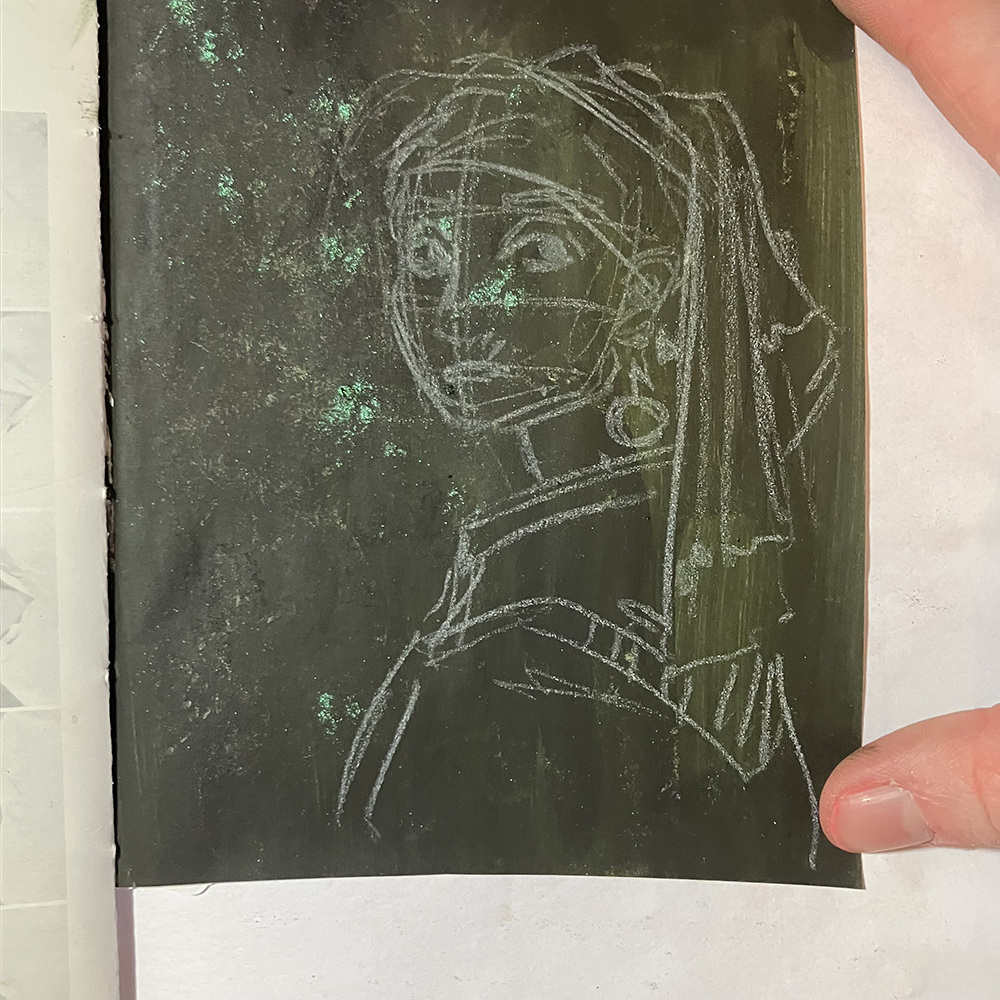 Once the background had dried, I used a white colored pencil to lightly block in the shapes of the painting. I copied directly from a photo of the original and tried to focus on getting the general idea of the painting down on paper, since I knew I was going to cover it up anyways.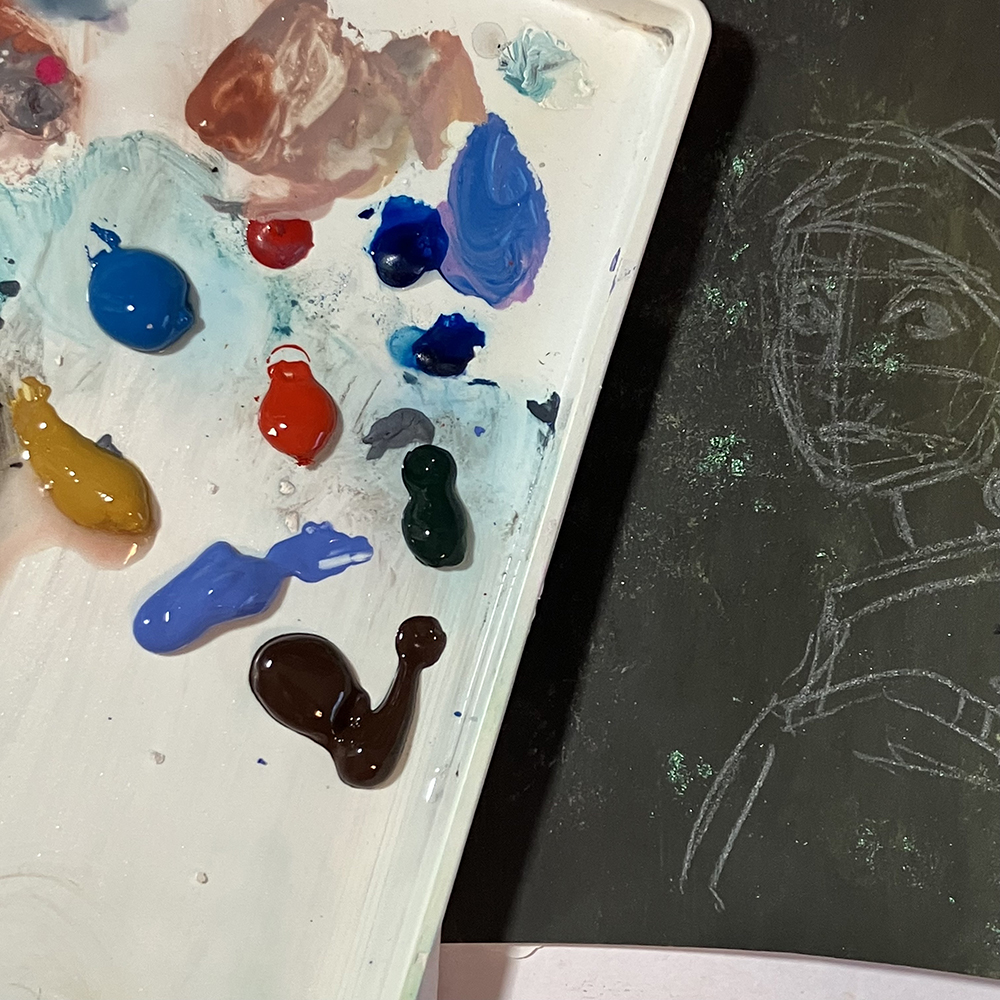 Next, I prepared my palette. Like I mentioned before, I knew that I wanted to use gouache, so I selected some colors of paint that matched the tones in the original painting. Though I didn't have the perfect assortment of colors, I knew that I would be able to mix them in order to get the colors I wanted.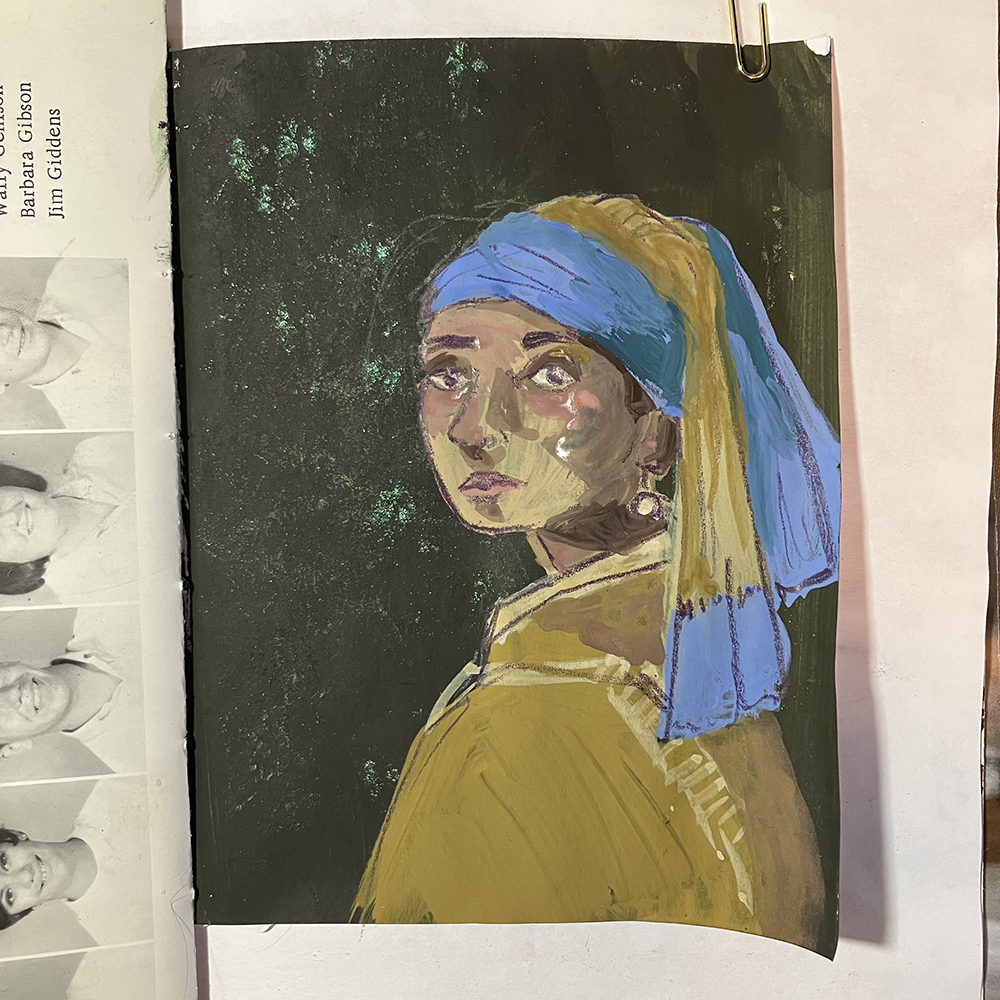 I then worked on building up the painting itself. I worked with the gouache in layers, starting out by applying a thin layer to each section of the sketch. This first layer was mostly about blocking in the colors. I then let that dry, and added another layer on top. In the second layer, I focused on the shadows. While working on this painting, I continued to cross reference my painting with the original, observing where the colors and shadows were placed and trying my best to replicate that.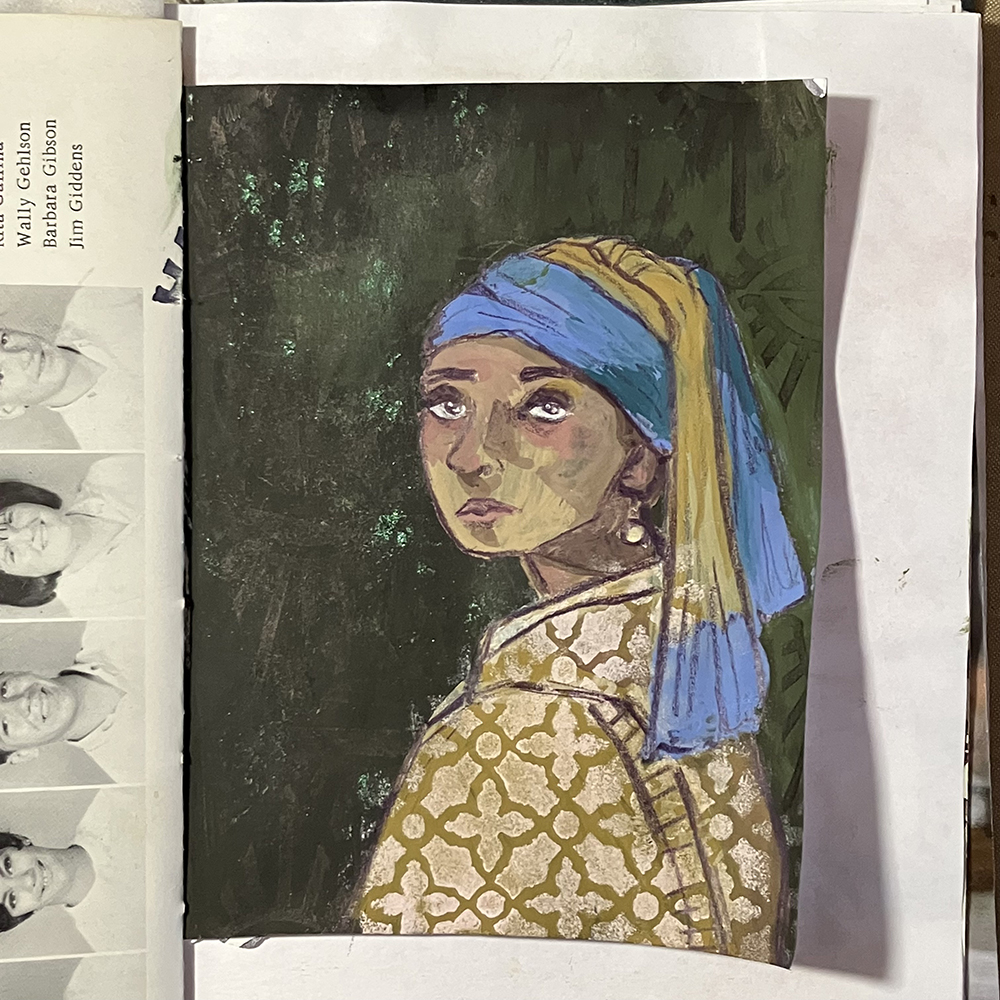 This is where I deviated from a typical study. Since the shirt consisted of such a large empty block of color, I thought it was the perfect place to add in a pattern. Using one of the patterns from Nathalie's "ATC Mixup Stencil" and some light pink acrylic paint on a makeup sponge, I applied a pattern across the surface of the shirt. I then went in with a Prismacolor colored pencil and started to add lines to the piece, defining some of the areas that I lost while using the paint.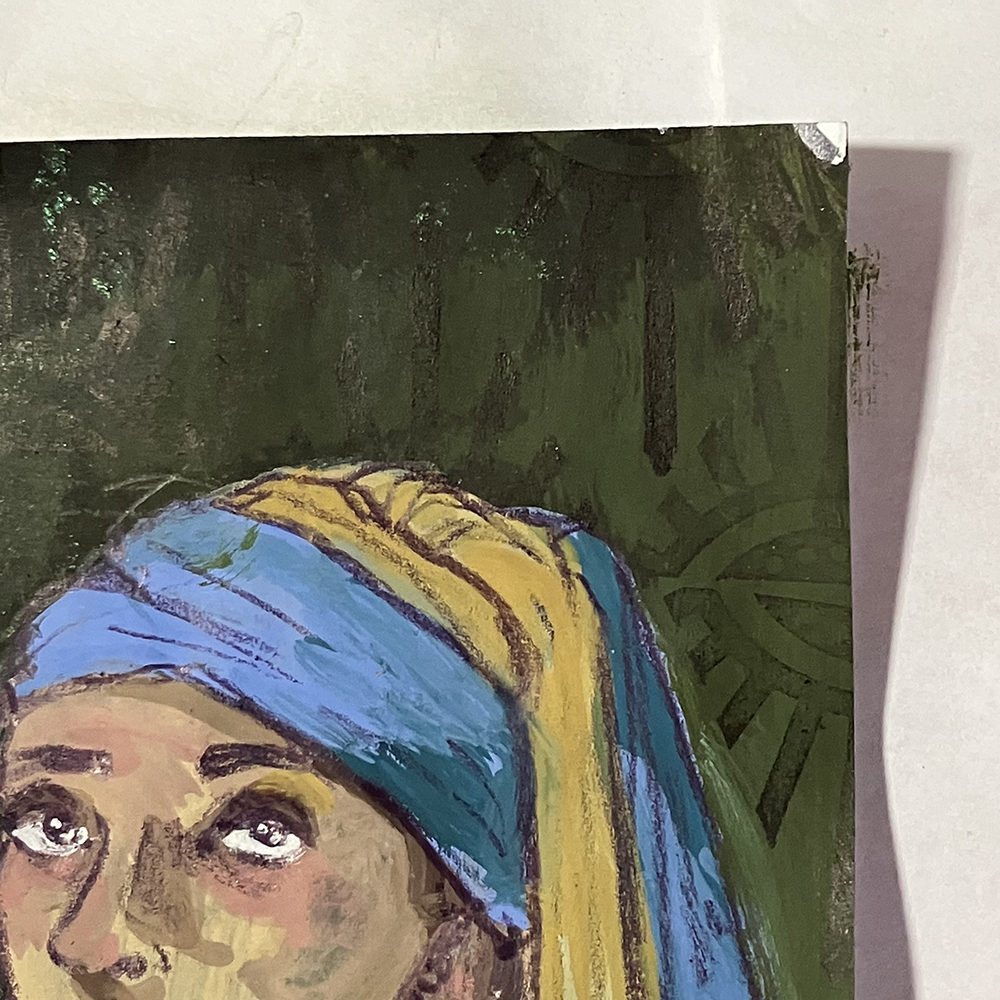 At this point, I wanted to add some subtle texture to the background, so I used Nathalie's "Empire Triangle" and a black ink pad to create a pattern over the dark green color. Since the background was almost black, there wasn't a lot of contrast between the pattern and the background, which is exactly the kind of subtlety I was looking for.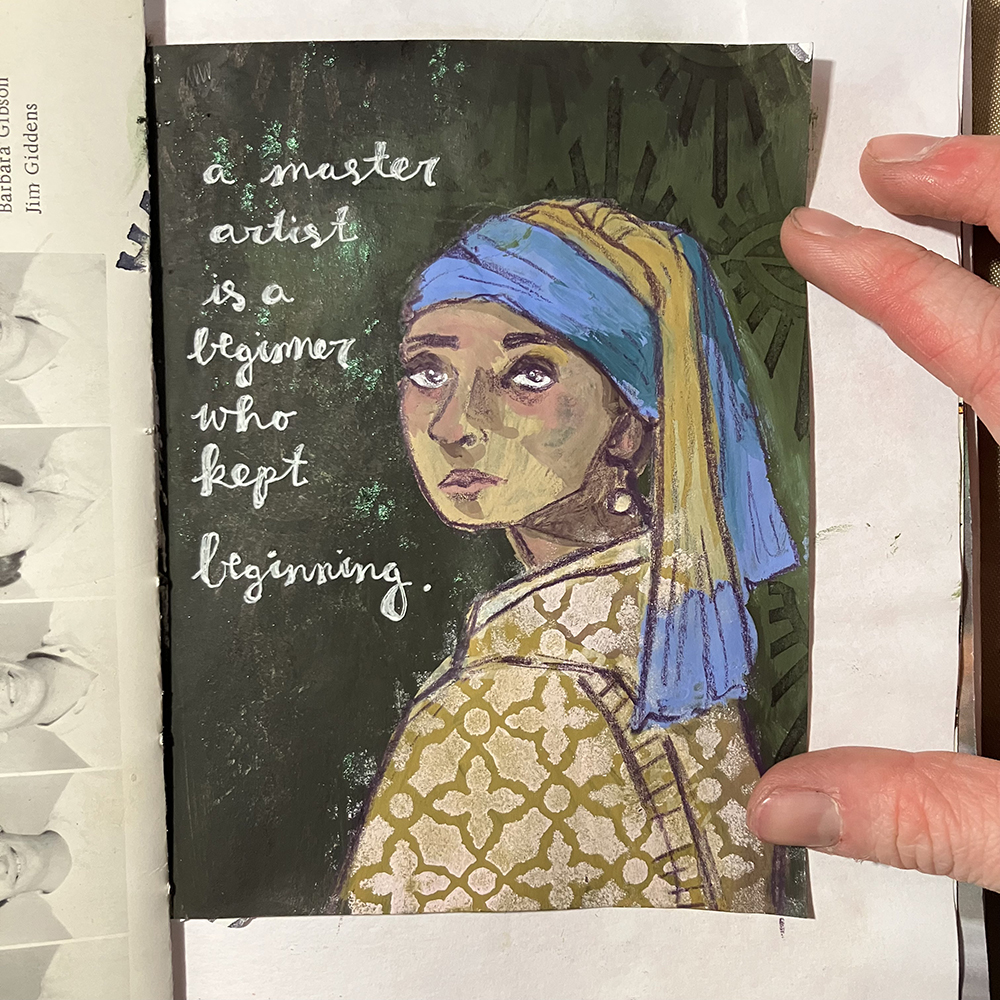 Finally, I added a quote to my page with a white gel pen. This quote seemed fitting considering the subject of the page, and it was a nice reminder to myself that everyone goes through struggles with their artwork, but that's just part of the process!
I hope you enjoyed following along with the process of creating this page and that you consider doing a master study of your own! They're a great way to learn and grow as an artist.
---
Thank you Jordan – wonderful idea to practice by copying a master and then putting your stamp (or stencil lol) on it. Looks awesome!!!
Give it a try: you can find all my Stencils and Rubber Stamps in my Online Shop and here are some of the supplies Jordan used: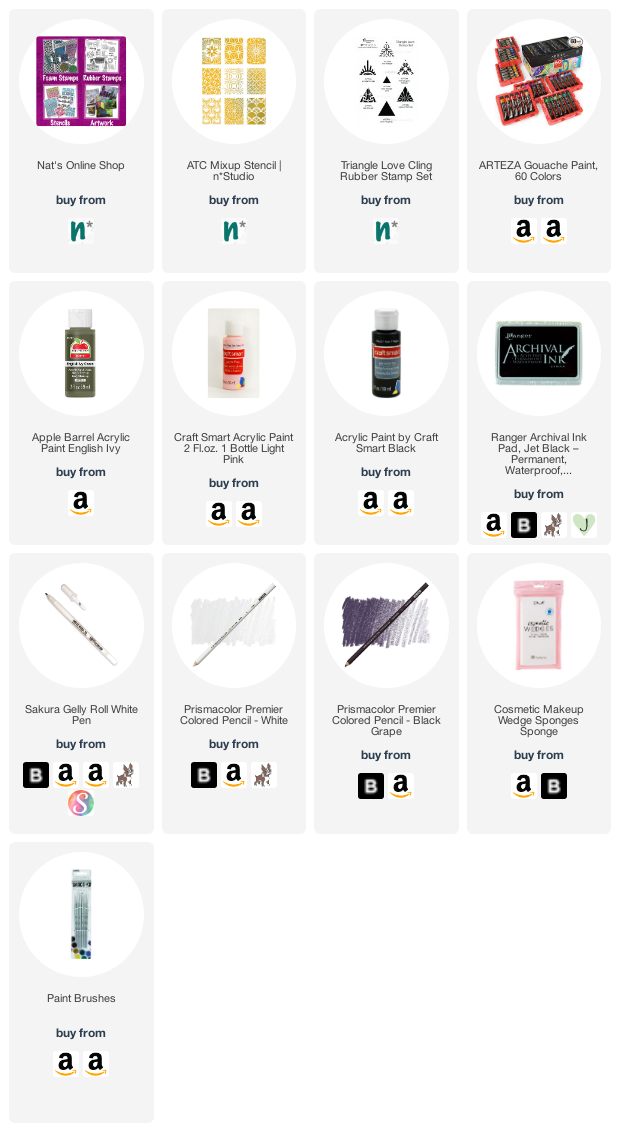 Looking for more projects? Follow the Creative Squad on Instagram here.