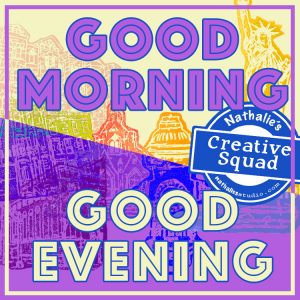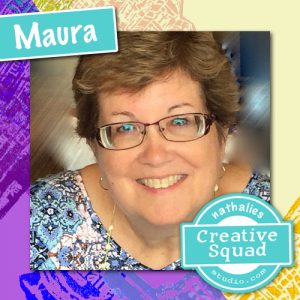 Hello from my Creative Squad! Today we have a super thoughtful art journal spread from Maura Hibbitts using my new Brownstone foam stamp and my Santiago and her thoughts on our latest theme: Good Morning Good Evening – Are you a Morning Person or a Night Owl? Or maybe neither? Create a project inspired by your preferred time of day – when you are in good spirits, doing what you love, and enjoying life.
---
Good morning, good evening! Do you ever think about what your favorite time of the day is? Well, I still have to think about it and I realized I don't really have a favorite time. I like to do certain things in the morning and other things in the evening. This got me to thinking about Yin and Yang and how there's a duality in the world between light and dark, night and day. When you stop to think about it, there's no day without night, and there's no night without day. When it's daytime on one side of the world, it's nighttime on the opposite side of the world, so somewhere it's always day and night. So rather than choosing morning or evening, I decided to work in my art journal to show the idea of the duality of day and night.
First step to create the page is to draw a large circle on a sheet of watercolor paper, and two smaller circles within it. Then draw a line that comes down in between the two, to create the shape of Yin and Yang. Cut these out.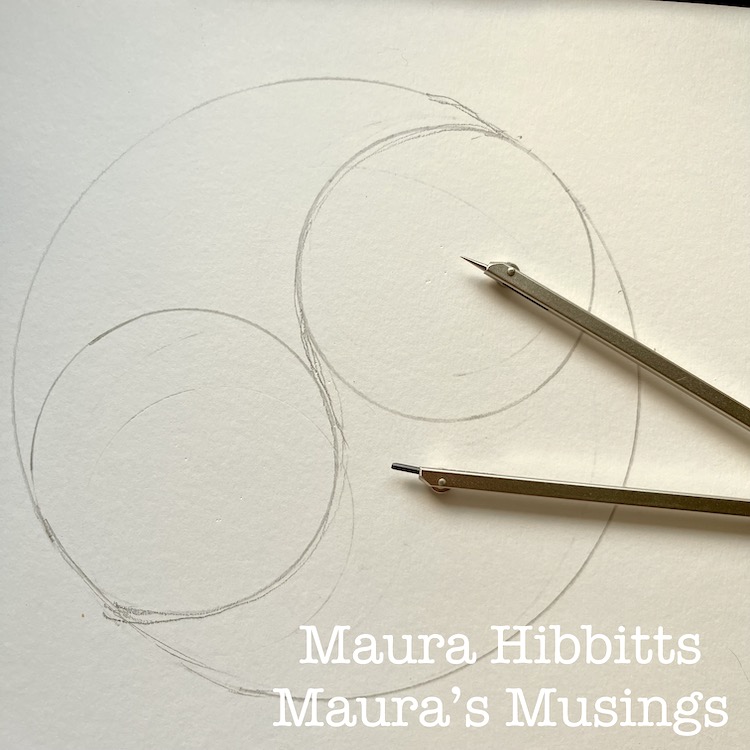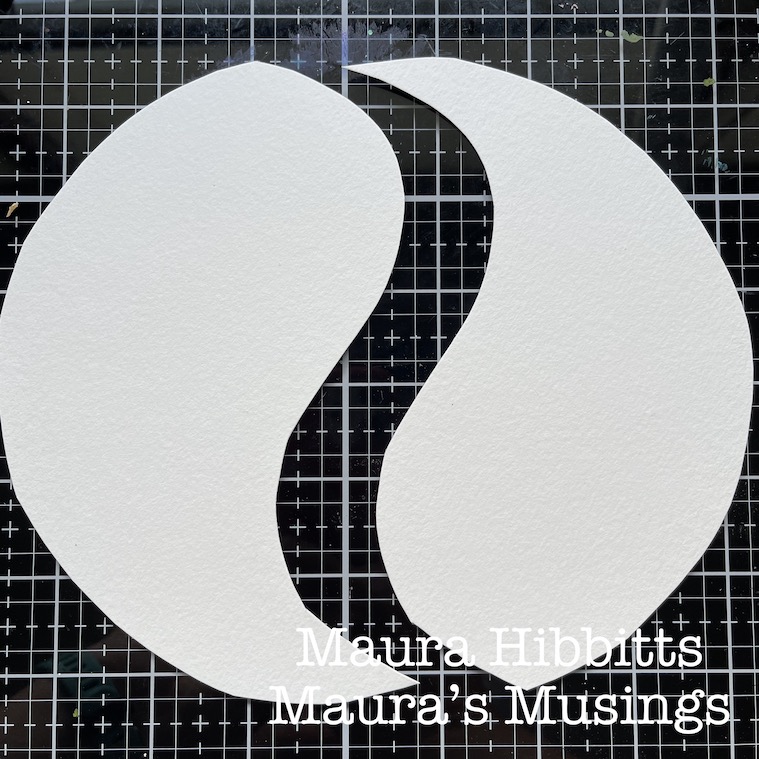 Next step is to add some color to the shapes using inks. Swipe the inks onto a craft sheet, and mist them with a little bit of water. Press the paper into the ink and repeat as necessary. Let dry completely. Repeat the same process on a piece of scrap paper.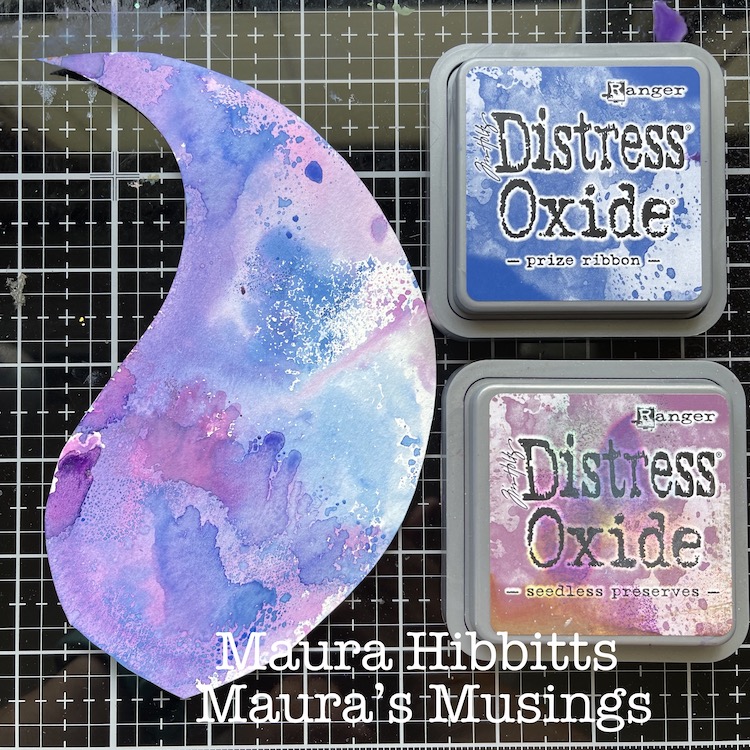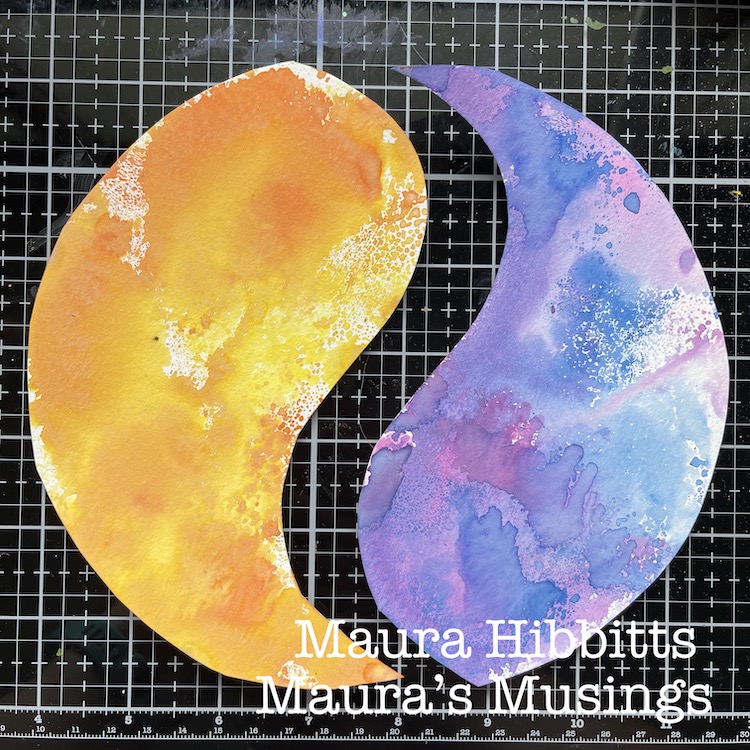 Using the ArtFoamies Brownstone stamp and several paints, stamp the image of the brownstone onto each of the shapes. I like to use a gel plate and a brayer to spread the paint out on and then stamp on this to pick up the paint. I used red and copper for the daytime brownstone, and a couple of greys for the nighttime brownstone.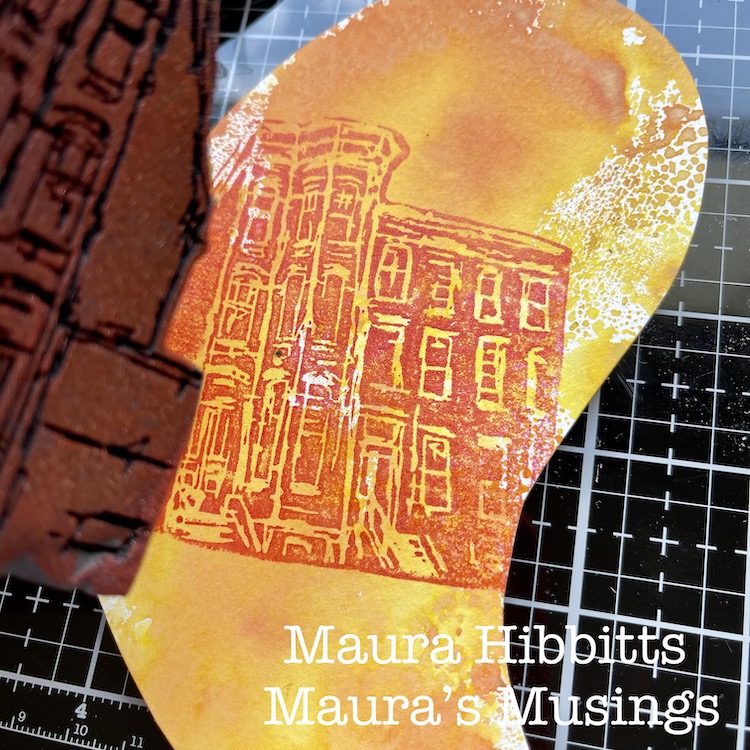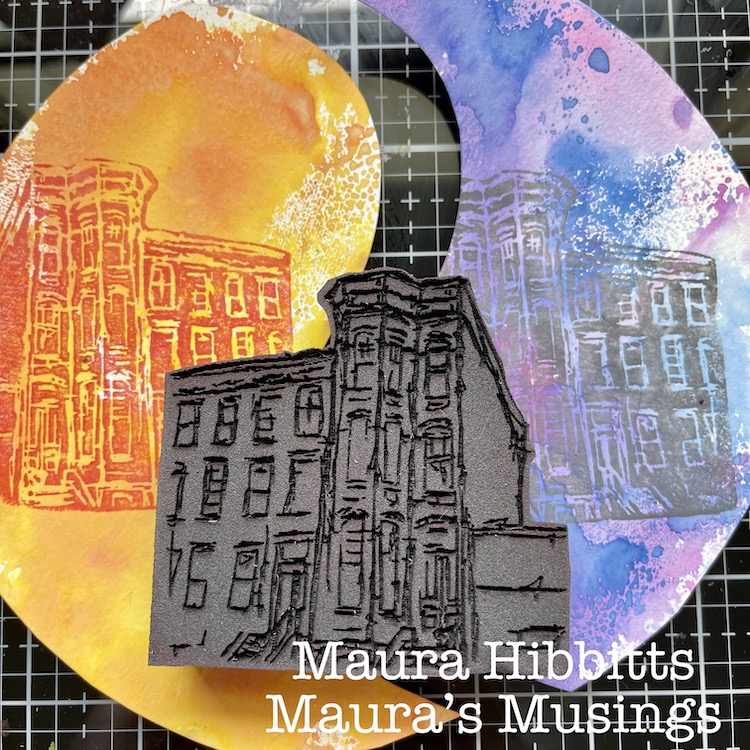 Using the scrap paper that you made, along with the Santiago stencil, stencil in a bit of color with a contrasting ink.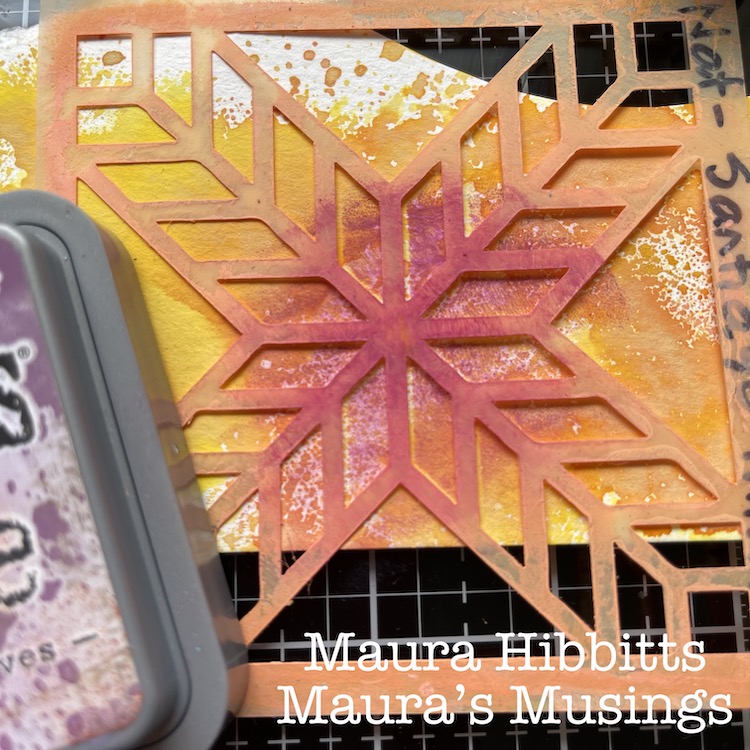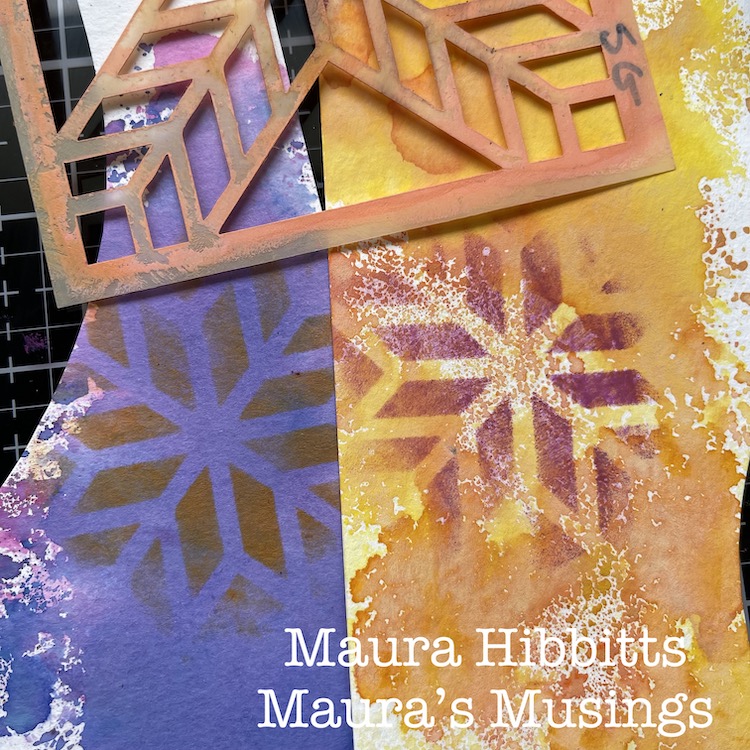 In the black art journal, use a compass and draw a large circle that the Yin Yang symbols will fit within. Around the edges of this add your journaling with a white pen. Cut out small circles from your stenciled pieces, and add those above and below the brownstones. Fit the pieces together and adhere to the journal.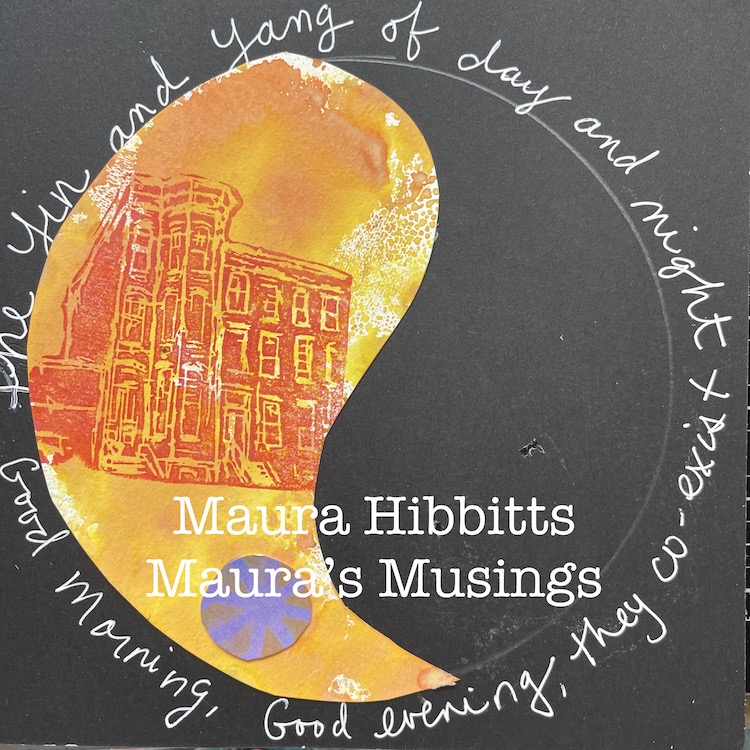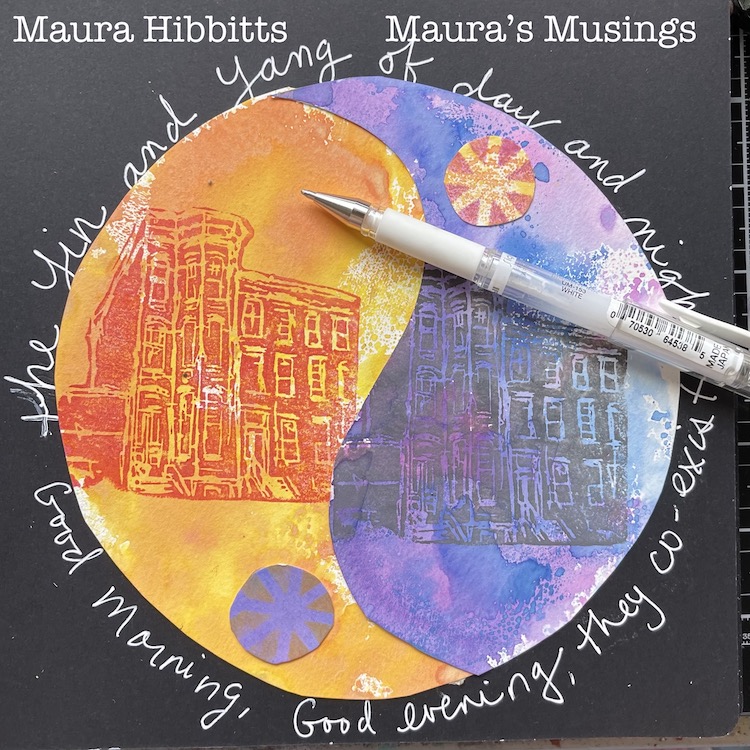 Yin and Yang symbols are used in many dualities, from male to female, and bright to dark. Just think about mythology and the Sun god and Moon goddess and these ideas begin to merge. I also use it to symbolize that I need both morning and evening in my day. For example, I enjoy meditating in the morning, doing a little reading, enjoying a cup of coffee, and then I get to my creative work. In the evenings, I love to watch the sunset and maybe take some photos of it, do some reading or perhaps watch a show, and wind down with some music. Since I enjoy both these times of the day, I could not decide on just a morning or evening as my favorite.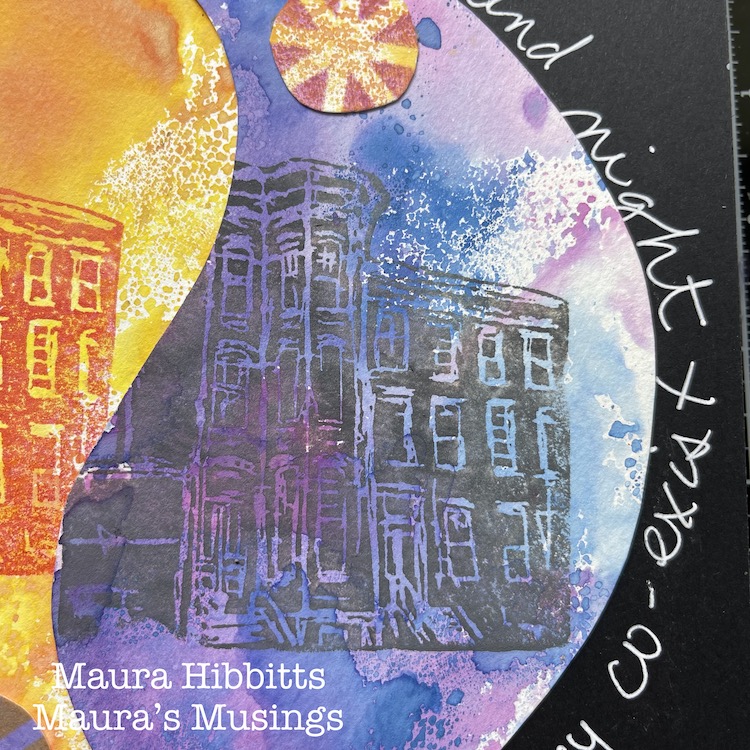 Have you thought about a favorite time of the day, or are you like me and you enjoy both the morning in the evening? Whatever time of day you love, enjoy the remaining mornings and evenings of summer and take care!
– Maura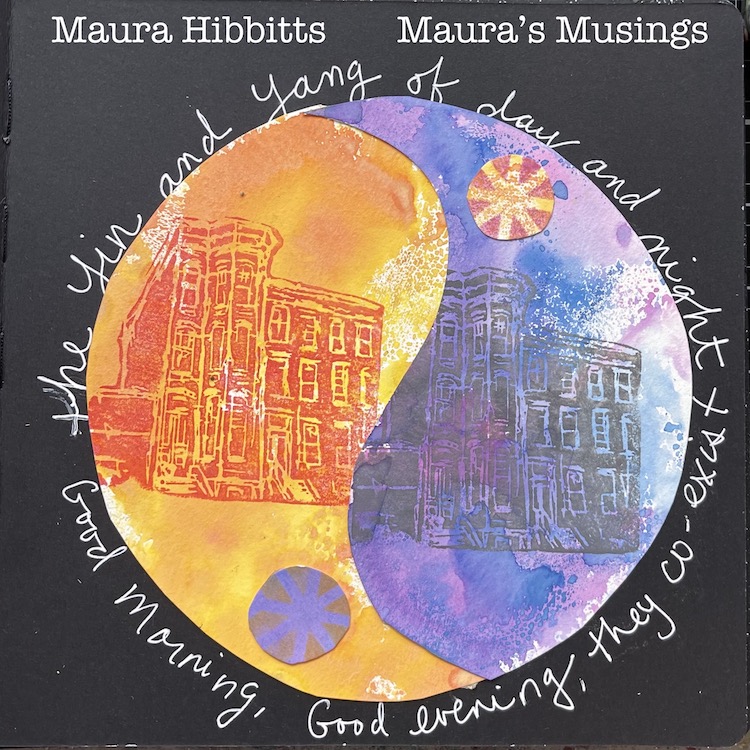 ---
Thank you Maura! I always love to learn more about our artists as they share their thoughts with these posts and the resulting art journal page here is simply lovely.
Give it a try: you can find all my Foam Stamps and Stencils in my Online Shop and here are some of the supplies Maura used:

Looking for more inspiration from the Creative Squad? Follow them on Instagram here.