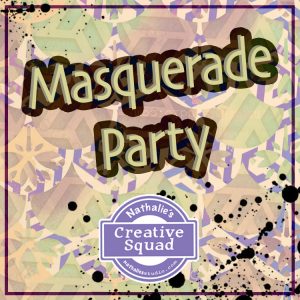 Hello from my Creative Squad! Today we have a post from Judi Kauffman who is kicking off our new monthly theme for us: Masquerade Party – Let's play with disguises, the technique of masking, or maybe creating a bit of mystery this month. Not everything is what it seems, and it can be an interesting artistic trick to obscure or reveal in your artwork.
---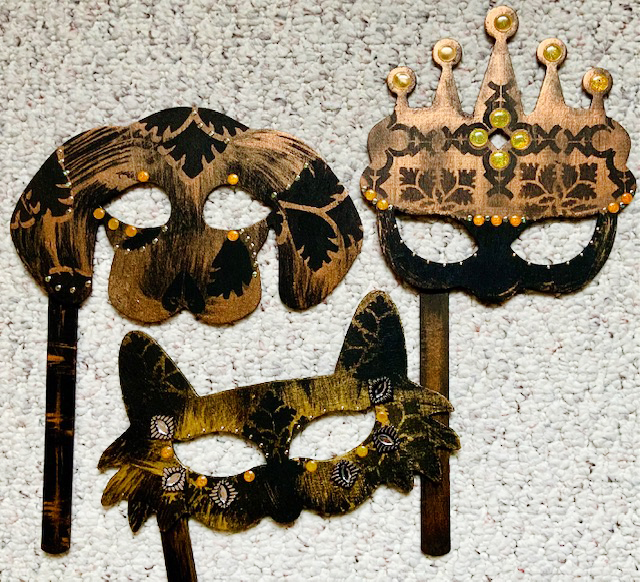 I love Halloween! How could anyone NOT embrace a holiday that's all about costumes, cards and candy? When I heard about the theme for this month's Creative Squad projects – Masquerade Party – I knew right away what I wanted to do: stenciled masks! I dug into my craft stash, found some cheap wooden masks that I'd purchased ages ago, picked a pair of stencils, got out the paints and I was off and running…
If you can't find masks like these, hand- or die-cut your own from mat board or chipboard. There are many free mask templates available online.
Let's get started: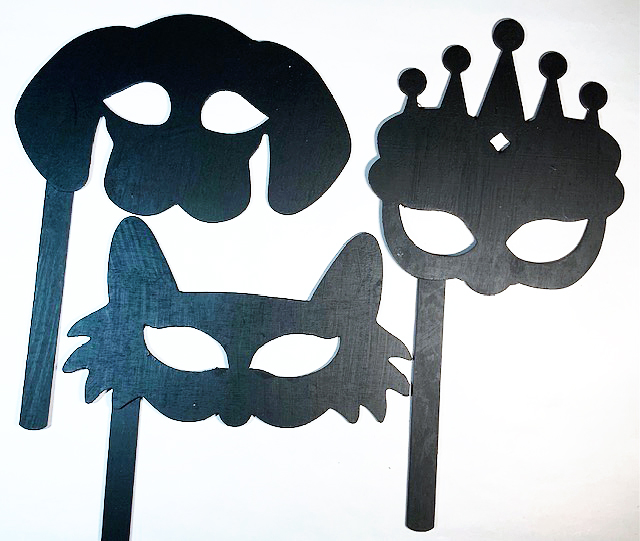 Paint masks with black gesso.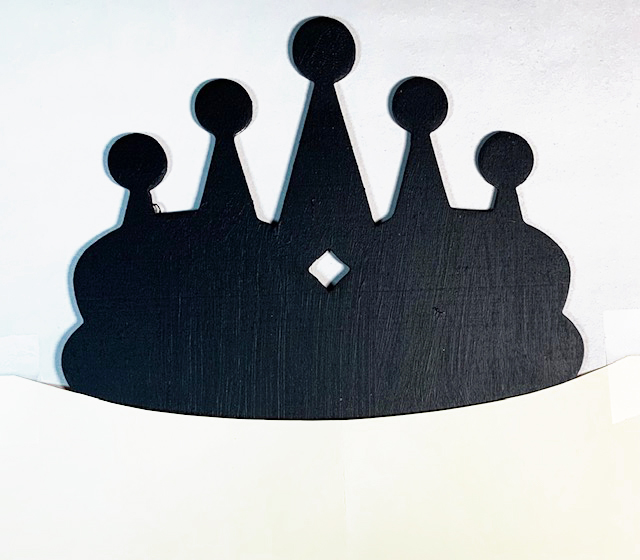 For the crown: Mask a curved area above the eyes.
Brush the masks with a metallic paint in a color of your choice.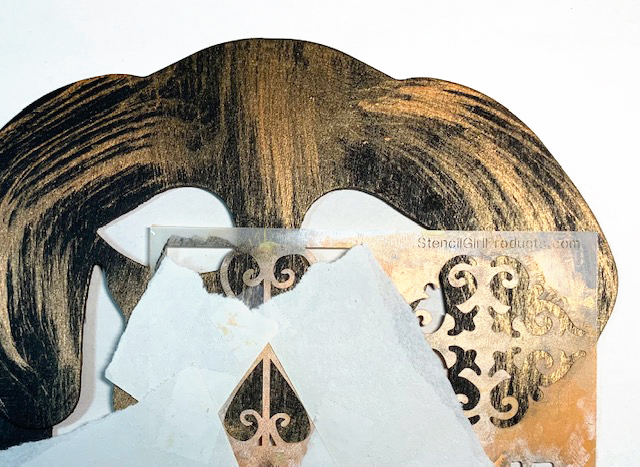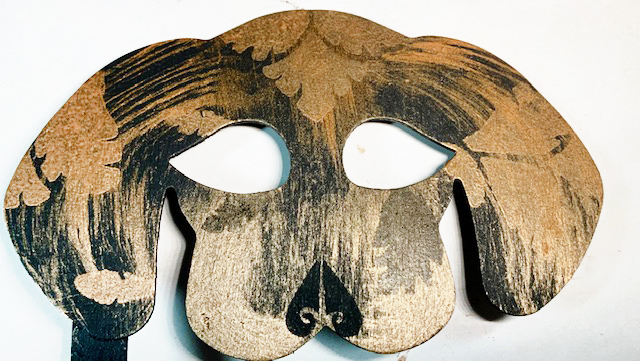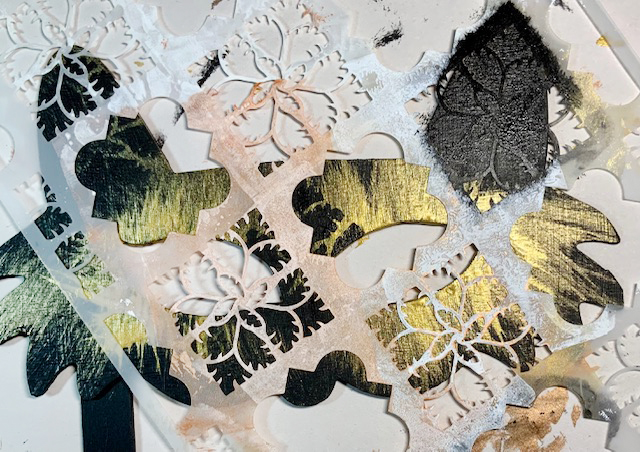 Position stencils as shown or as you prefer and use a stencil brush with metallic and black paints to add patterns.
TIPS:
*Look for portions of the stencils that please your eye, like the section forming the dog's nose!
*Layer the paints: Stencil in black on black (like the lower section of the crown mask), stencil in black over previously stenciled bronze (like on the dog's face).
* Add smudged-on black paint to the crown to tone it down and give it an antique look.
Embellish masks with adhesive-backed gems and glitter dot stickers.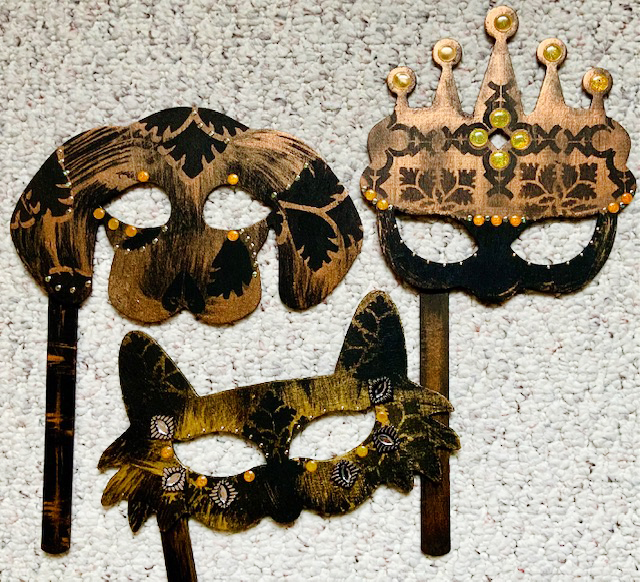 Other options:
Remove the sticks and hang or frame the masks as wall art.
Stencil lightweight paper masks and adhere into an art journal.
Stencil small scale masks onto card fronts.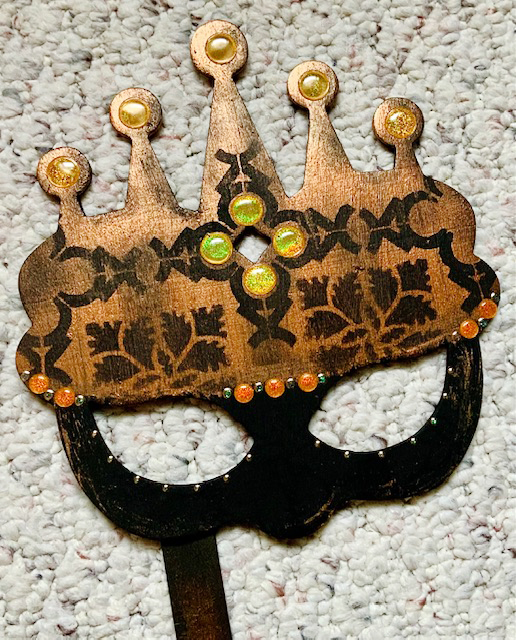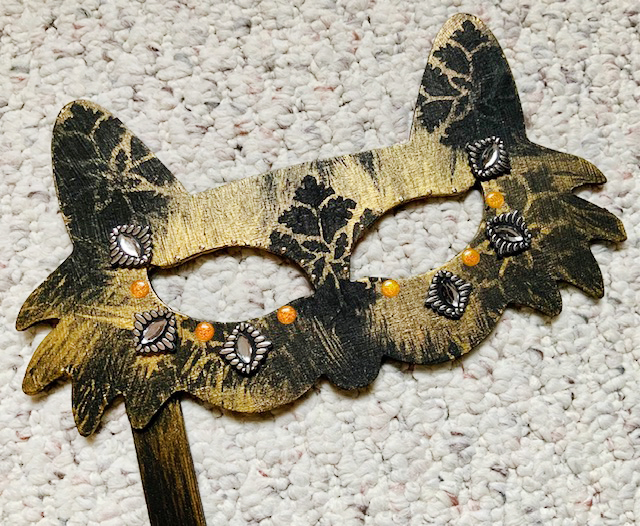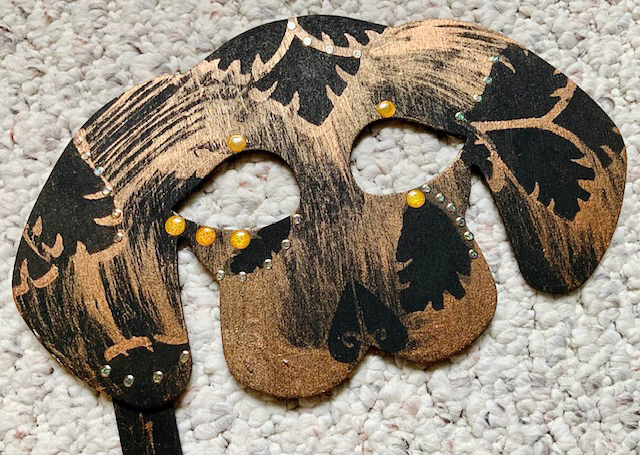 ---
Thank you Judi – I love the opulence of these masks and also how carefully you chose the placement of the stencils.
Give it a try: you can find all my Stencils in my Online Shop and here are some of the supplies Judi used: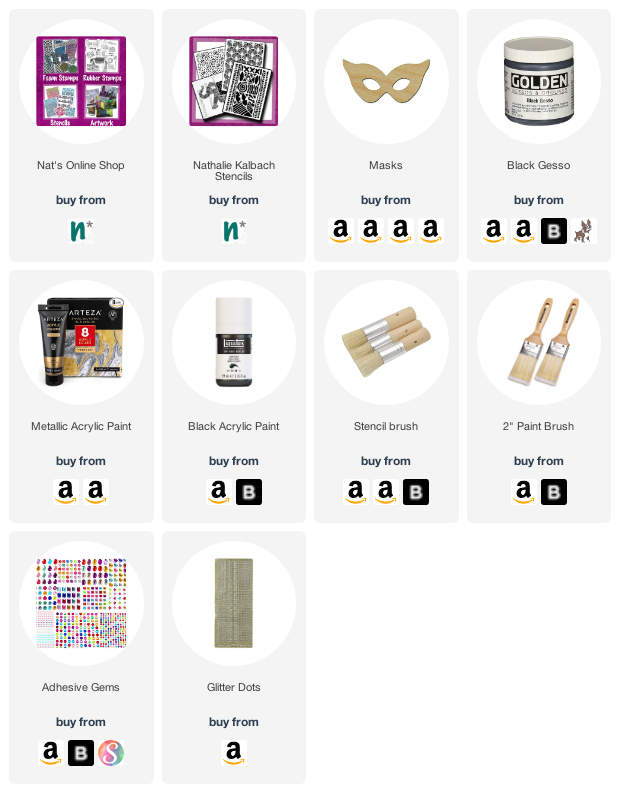 Like what you see? Follow the Creative Squad on Instagram for weekly posts, artwork, and inspiration.