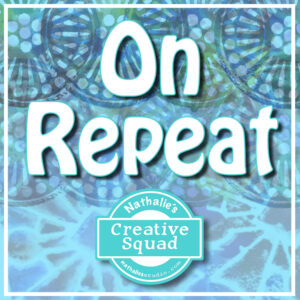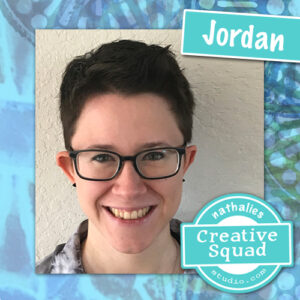 Hello from my Creative Squad! Today we have a post from Jordan Hill who is using my Mini Hex foam stamp set in her take on our monthly theme: On Repeat – Let's play with patterns! Repeat a design motif or shape to create a pattern-inspired project of your choosing.
---
Hello everyone! I'm excited to be back with a brand new project for July! I've been at a bit of a turning point with my artwork recently, so for this month's theme of "On Repeat", I tried to combine some of the illustration work I've been doing with my more typical art journal style. I had a lot of fun using this project as a bit of a self challenge and I hope you enjoy following along with the process.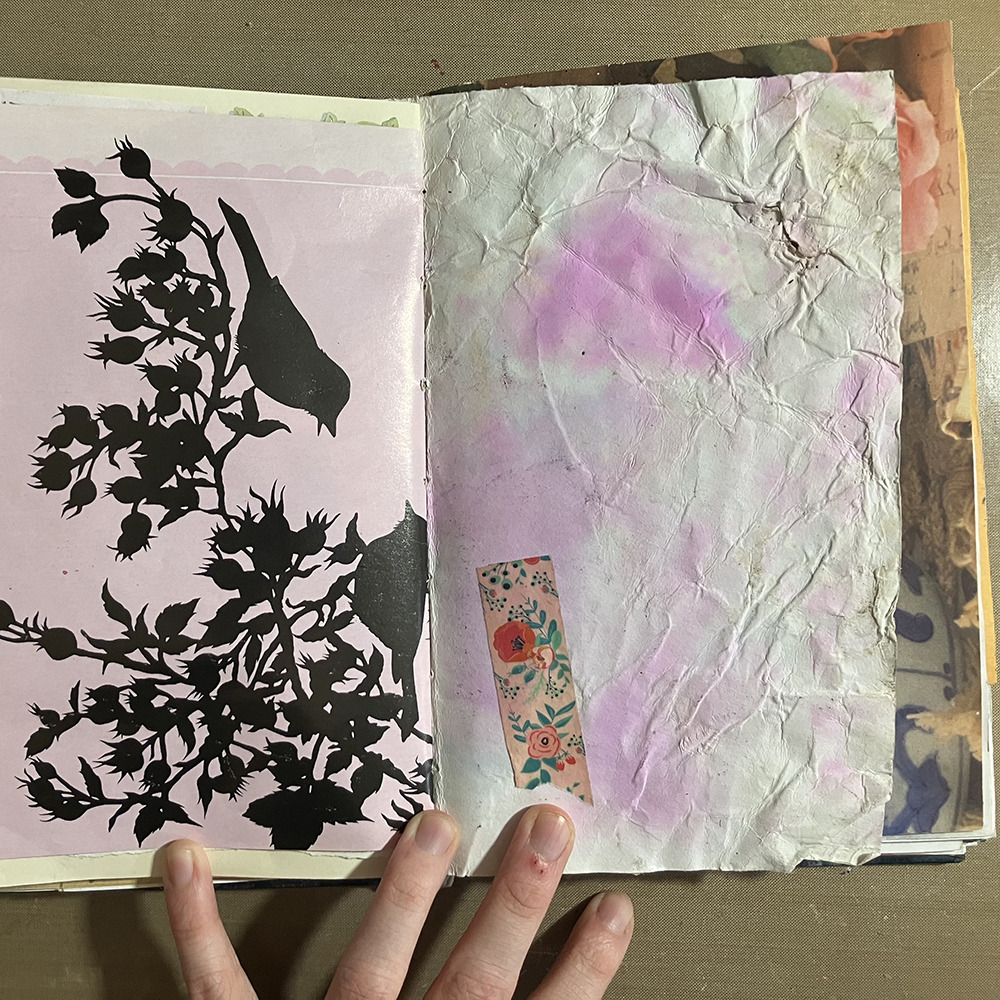 First things first, I selected a page to work on. I decided to use a base that was a bit larger than I typically work, since I had an idea that I knew would benefit from a little more space. This particular background was a piece of eco dyed paper, which means that it has a lot of wrinkles and texture. I had also previously applied a scrap of washi tape to this page, so I simply decided to work over the top.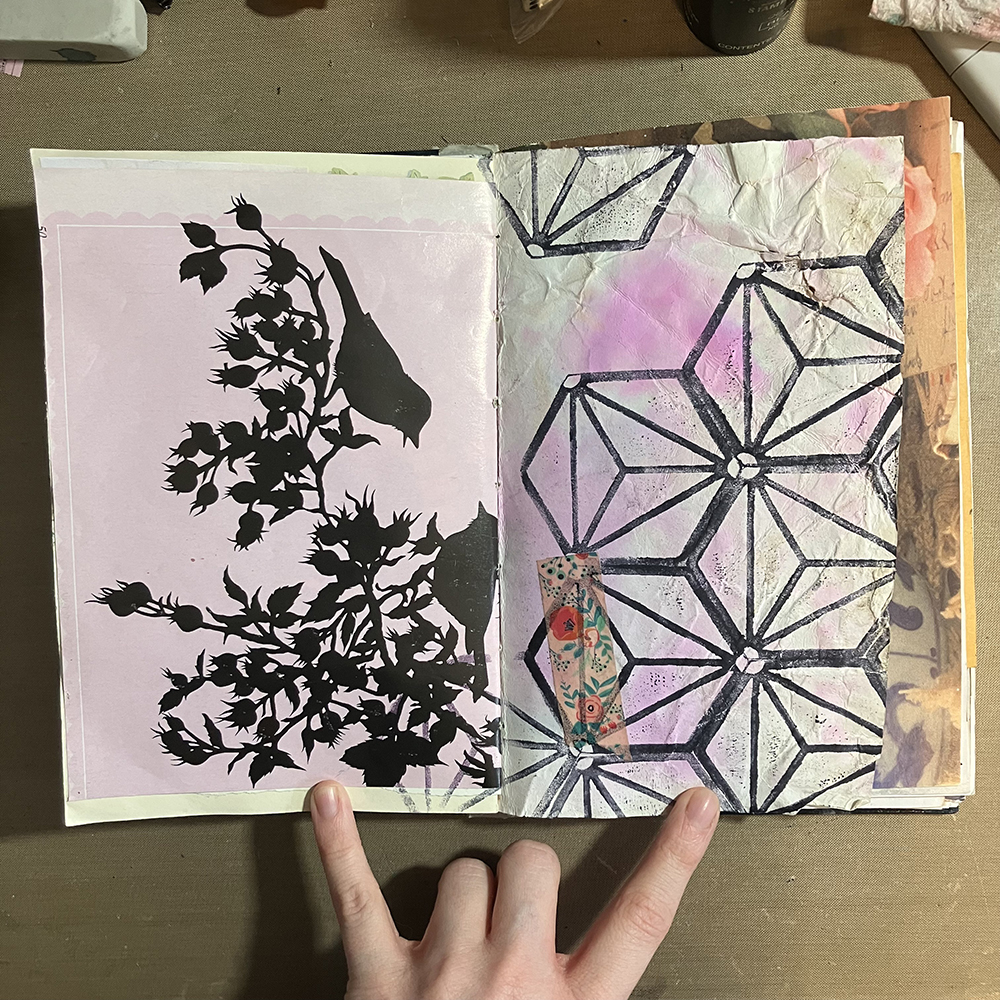 To get things started, I used one of the stamps from Nathalie's Mini Hex Foam Stamp Set to create an all over pattern across a good portion of the page. I applied ink to the foam stamp using a roll on ink pad re-inker, which is one of the ways I've found to be most effective at applying ink to the stamps. You don't have to fuss around with a brush, and getting an even layer is fairly simple, as you only have to roll it over the surface.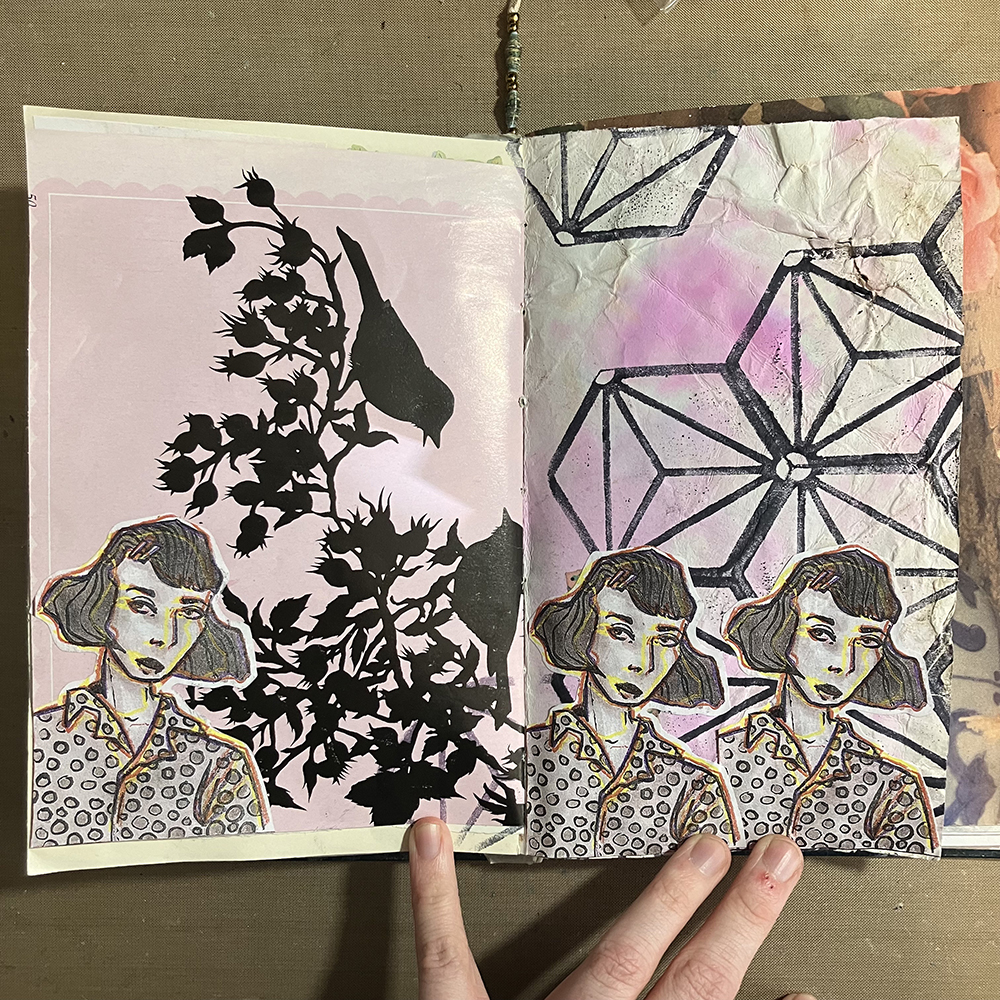 Once I had the background in place, I made a few copies of an illustration I did on an index card and painted with ink washes. I cut three of these copies out, and then placed them along the bottom of the spread. Even though I was mainly working on the right side of this spread, I also added one to the left hand page to try to tie the two together. I thought the use of the same image in multiple iterations fit the theme of "On Repeat" quite well.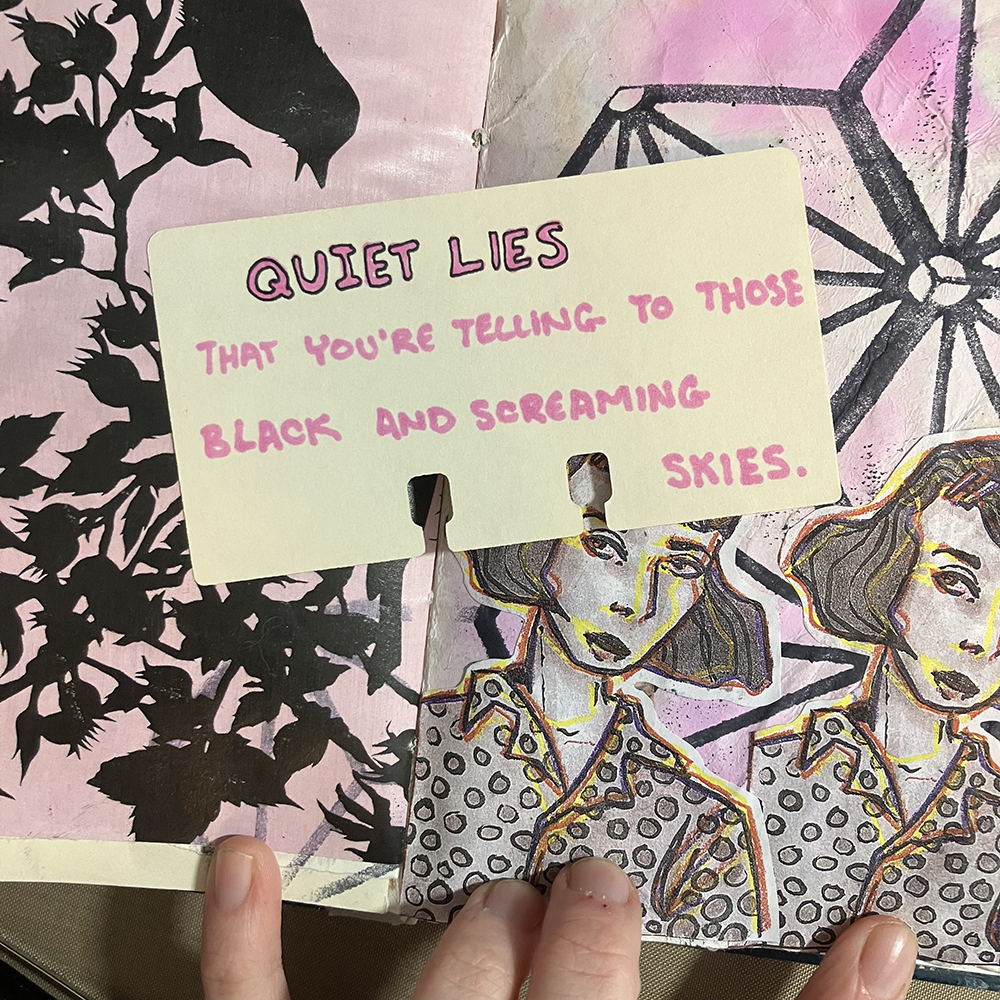 Next, I prepared the words I would be adding to this page. The quote I chose was a few lyrics from the song Smokey Eyes by Lincoln, which is a song I've been playing on repeat lately, so it felt on theme. I used a spare index card as a base and wrote my quote using a Bic marker in Flamingo Pink. I then outlined the marker with a thinner black pen in order to give them a bit more definition and make them feel more stylized.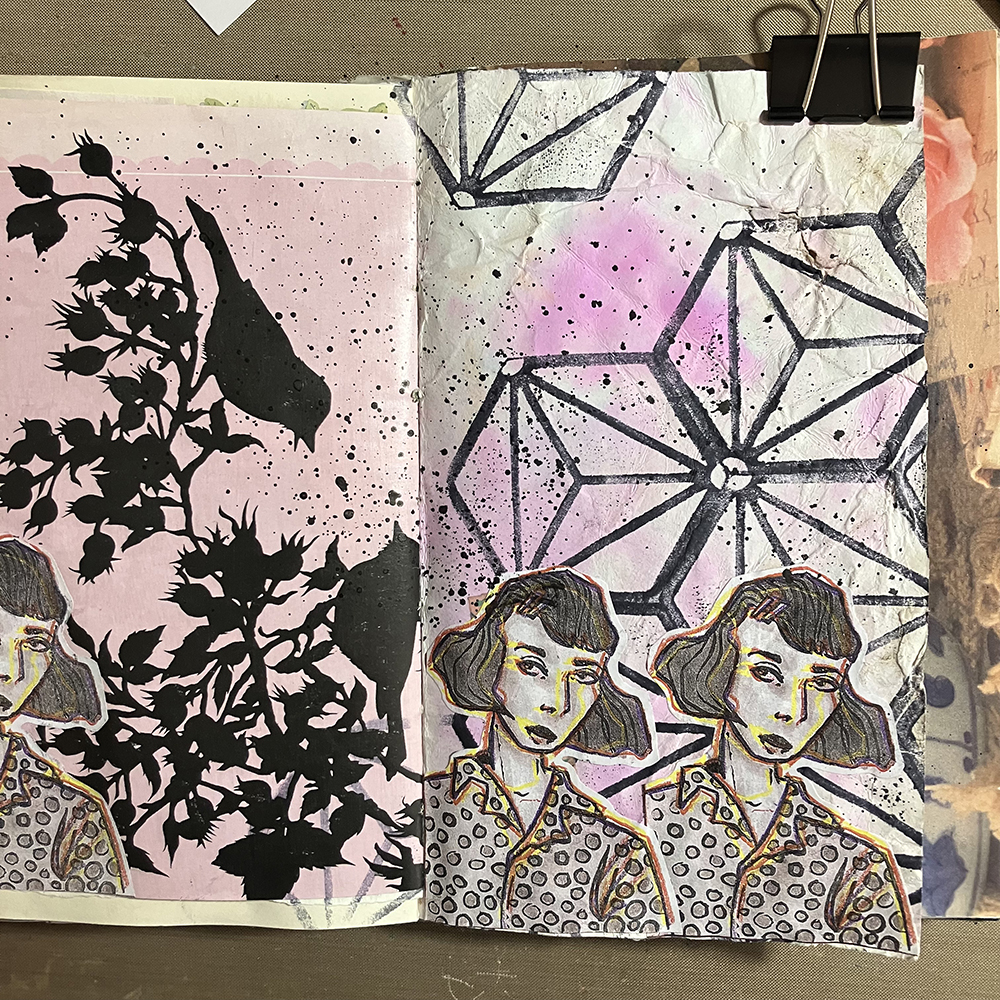 At this point, I was feeling as though the background was a bit plain. Using some Black India Ink and a paintbrush, I splattered some ink over the blank areas of the page. I covered up my illustrations with scrap paper to protect them while I was doing this in order to keep them from being destroyed by stray ink.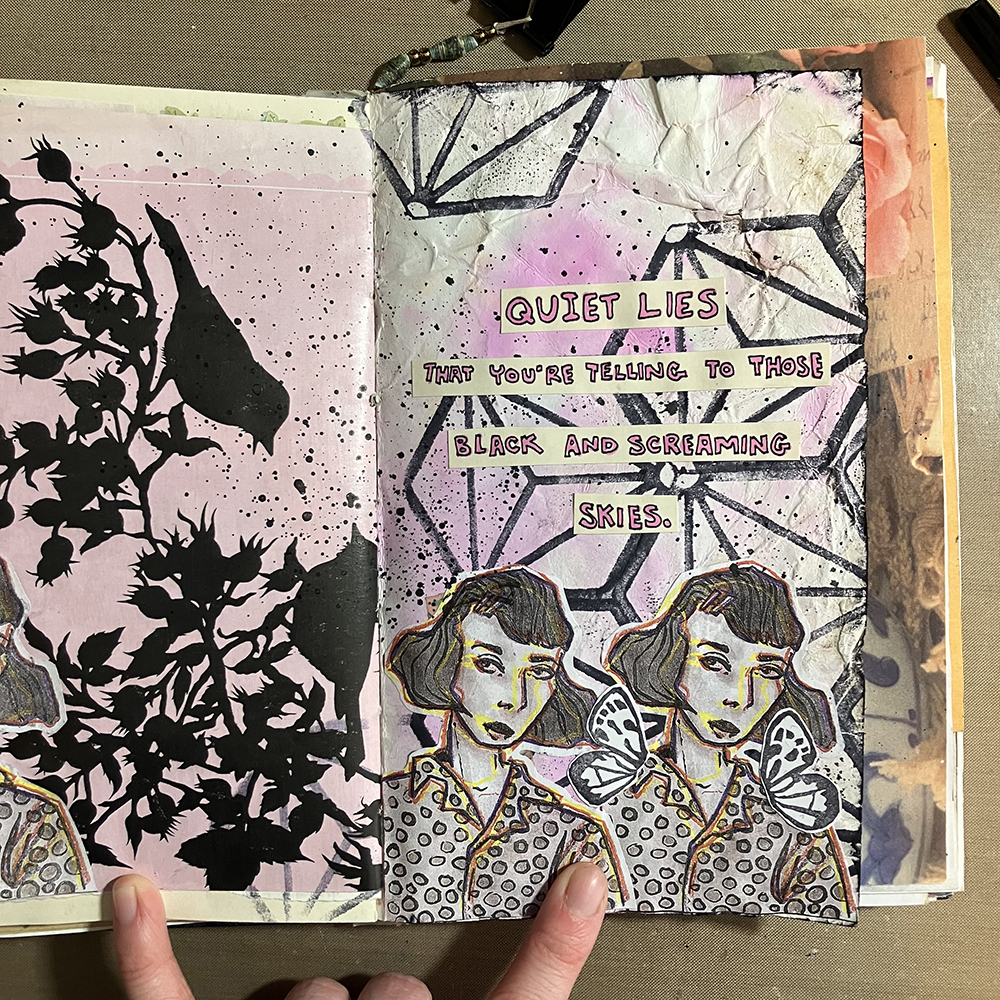 It was then time to add the finishing touches. I cut out the words that I had prepared previously into strips, and glued them to my page. I also drew some butterfly wings onto a piece of scrap paper, cut them out, and added them onto one of the illustrations to give the page a bit of a focal point. I then used a Black Archival Ink Pad, rubbed it around the edges of my page to give it a quick border, and was ready to call it done!
---
Thank you Jordan! Love your tips on creating stylized lettering and also on using splatters to add a finishing touch to a page.
Give it a try: you can find all my Foam Stamps in my Online Shop and in addition to drawn and copied collage elements, here are some of the supplies Jordan used: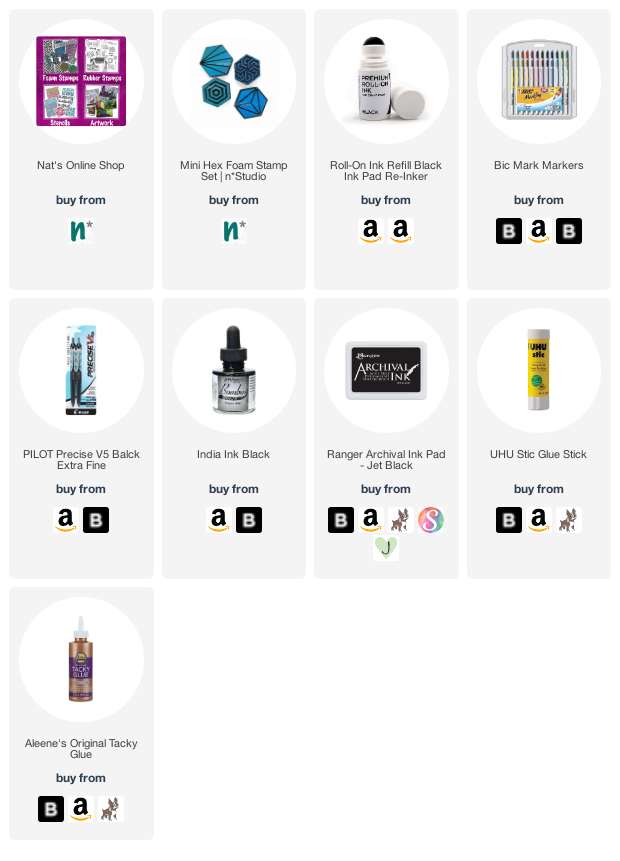 Looking for more projects? Follow the Creative Squad on Instagram here.