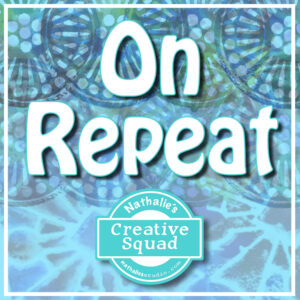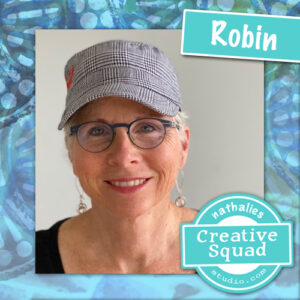 Hello from my Creative Squad! Today we have a post from Robin Seiz who is sharing a project with us beginning with one of her favorite creative techniques – working from a master board. She's also using my Funky and Mid Century Squared foam stamps and our monthly theme: On Repeat – Let's play with patterns! Repeat a design motif or shape to create a pattern-inspired project of your choosing.
---
Dear Friends, I'm not exactly sure where June went, but here we are in July already. This month's theme is patterns, created with foam stamps. I love foam stamps so it's always fun for me to use them. I also consider myself "earth friendly" composting, recycling, and reusing things. To start this project I grabbed some clean-up papers (a few that I used to clean off my brayer while gelli printing) They make the perfect beginnings for master boards, my project this month.
The next thing I did was tear up some colorful deli paper scraps and randomly apply them with clear gesso. This creates a wonderful texture to the paper. You can cover the whole page, or as much or little as you like.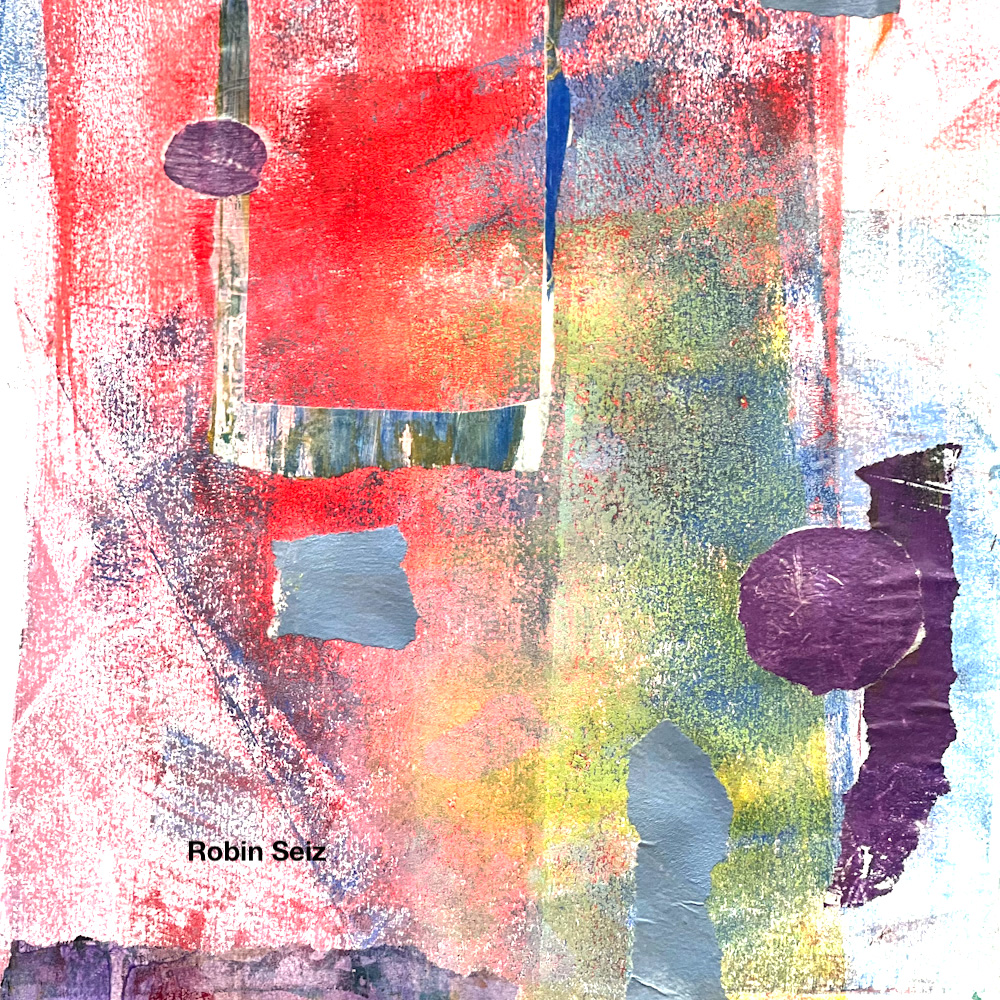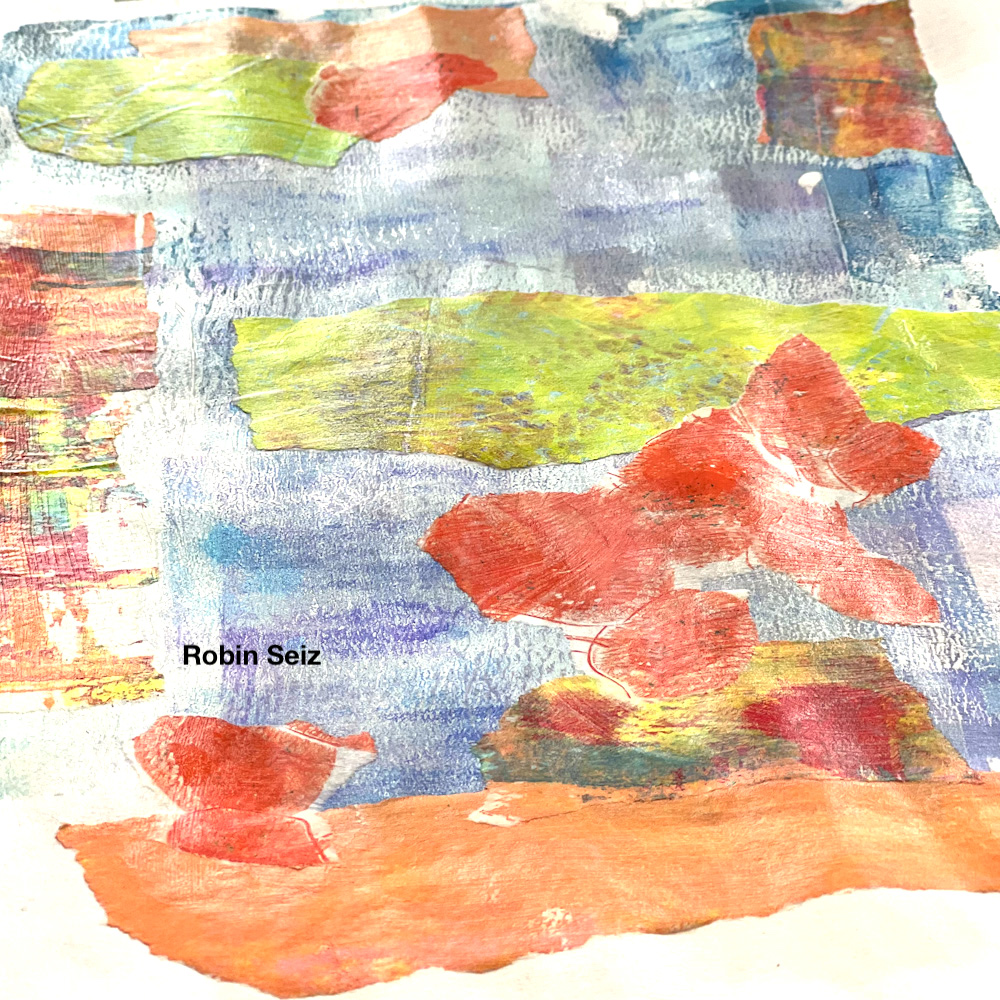 I then used Ranger Archival Ink and Nathalie's foam stamps ( Funky Foam Stamp and Mid Century Squared) and stamped over the textured paper. I especially love the areas where the ink goes over the deli paper. It creates an imperfect stamp. I love this variation. I sprayed some Distress Spray Stain in Mustard Seed on the finished pieces. It made them pop more.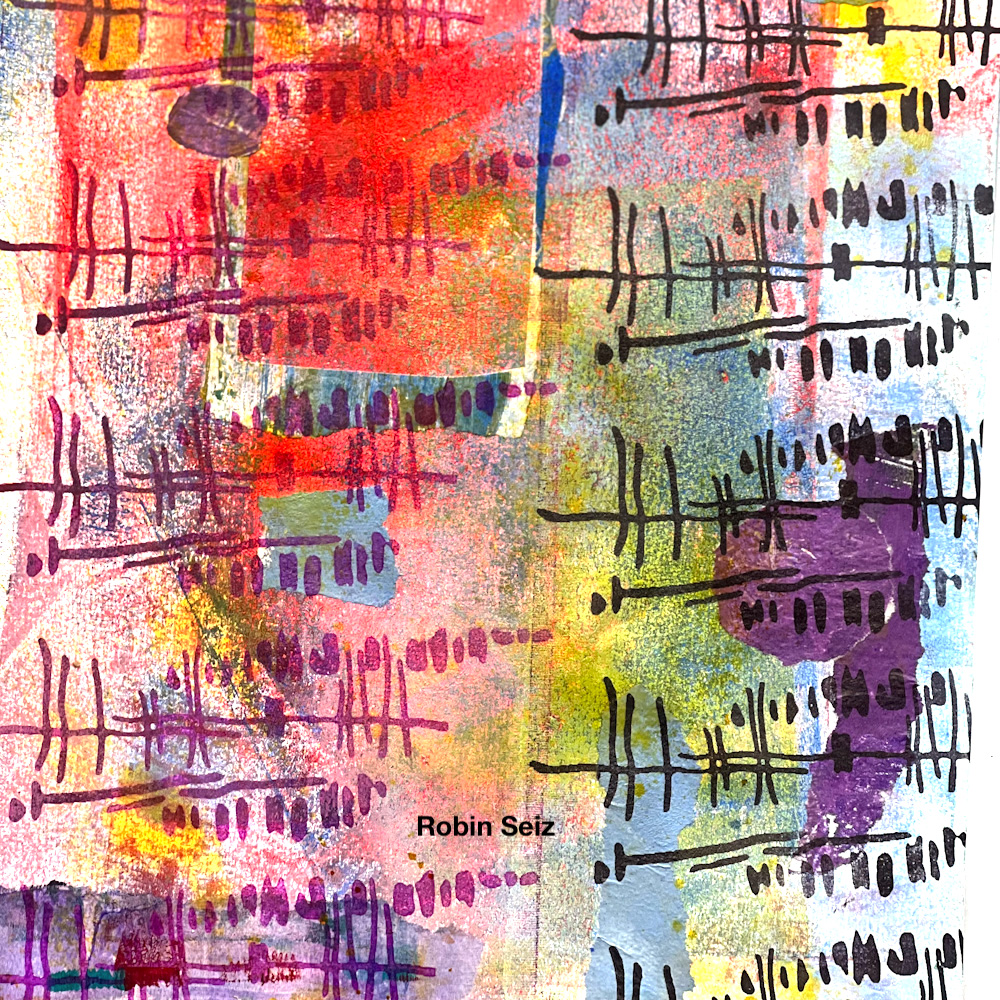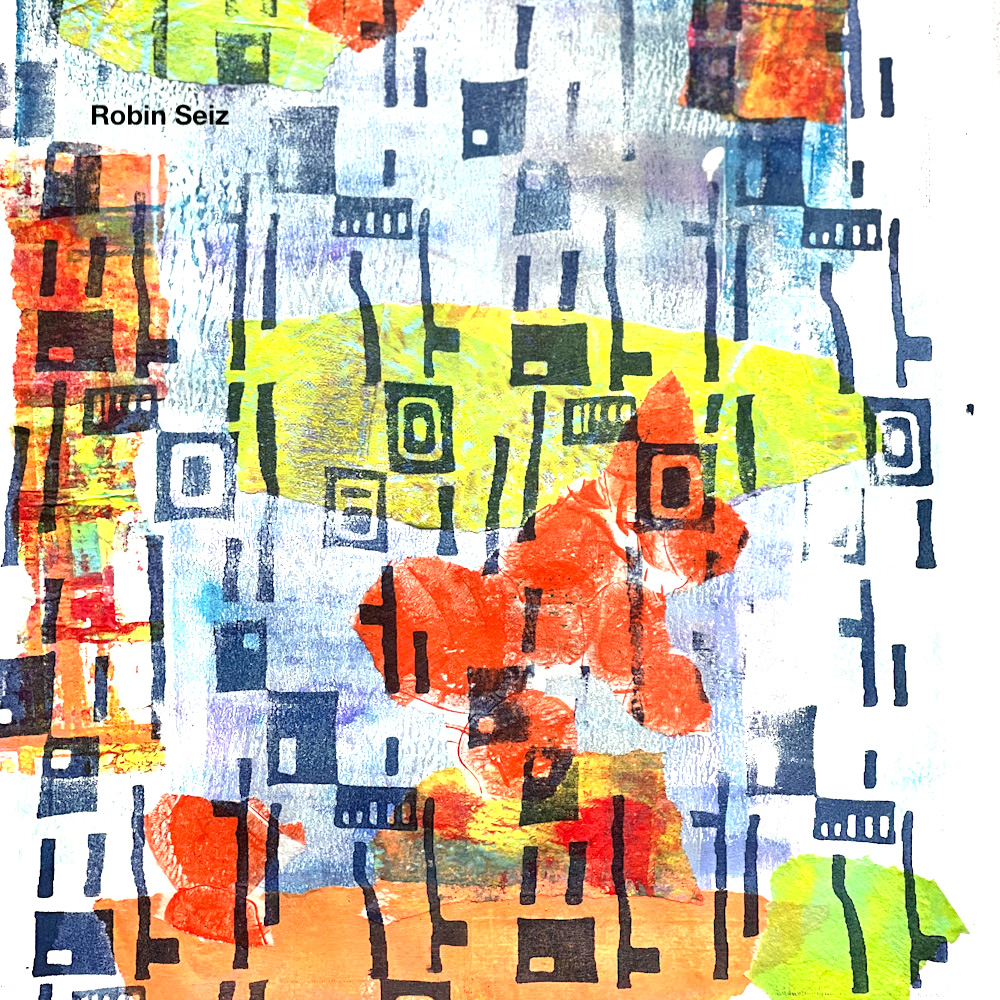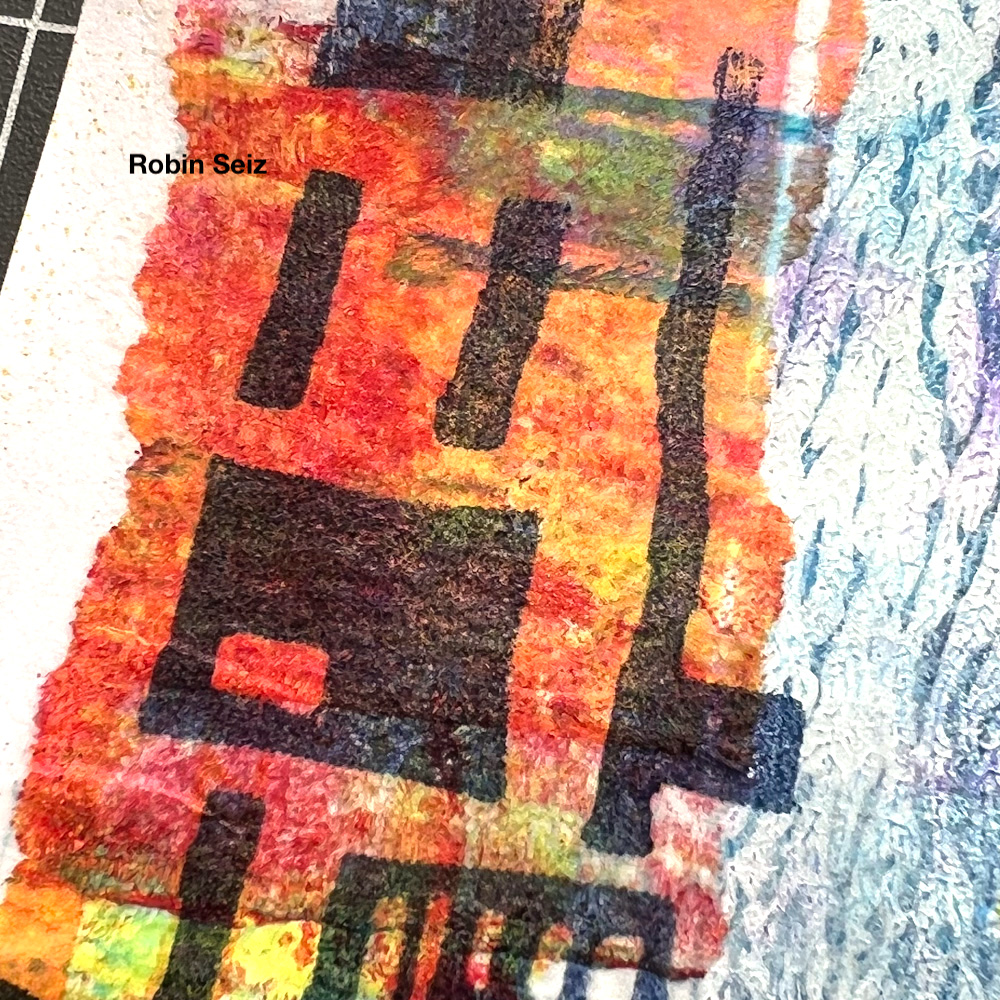 Waiting for the paper to dry (it does take several hours) is the hardest part of this project. Since I knew that I wanted to make some cards and a few little pieces of mini-framed art from this master board, I took the time to cut the little frames with a craft knife using black construction paper. Once cut, it made it easy to audition the pieces I wanted from the master board.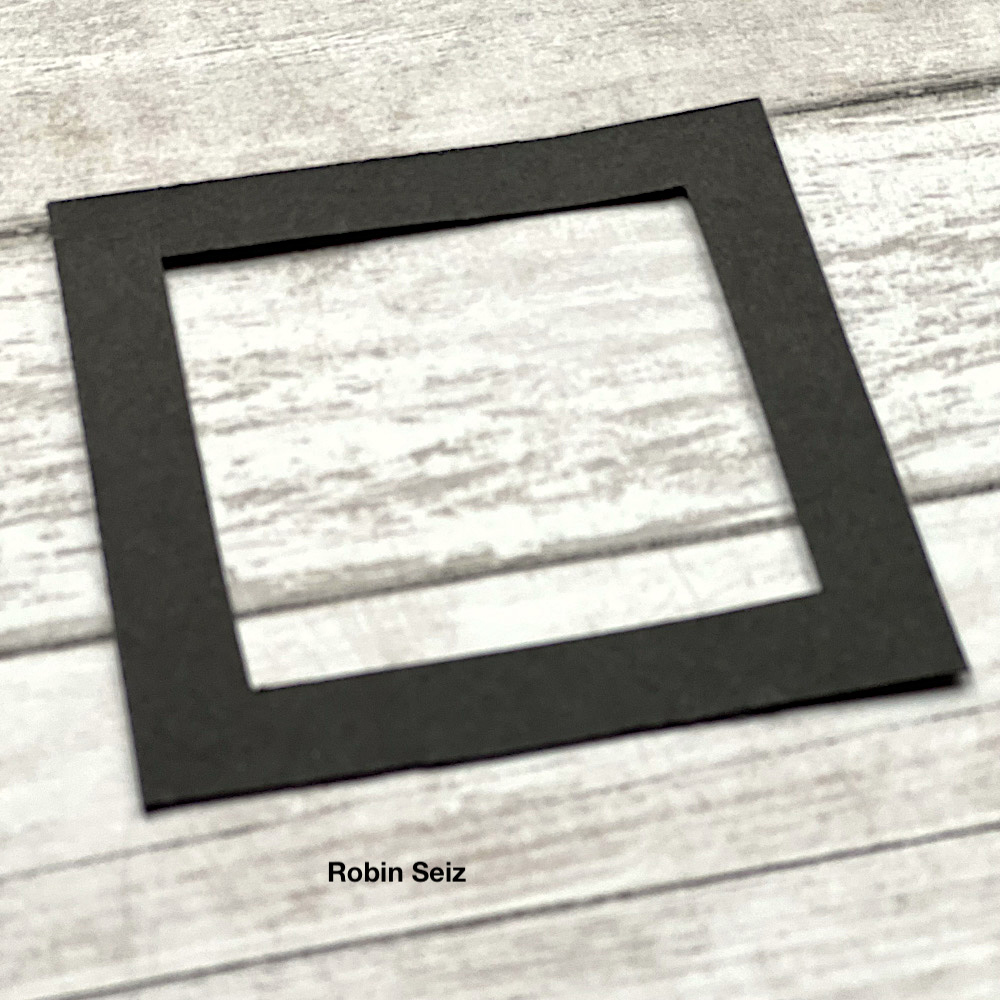 Once the paper was dry, I cut out the pieces and applied them with my Xyron Mega Tape Runner to the black frames and to the card.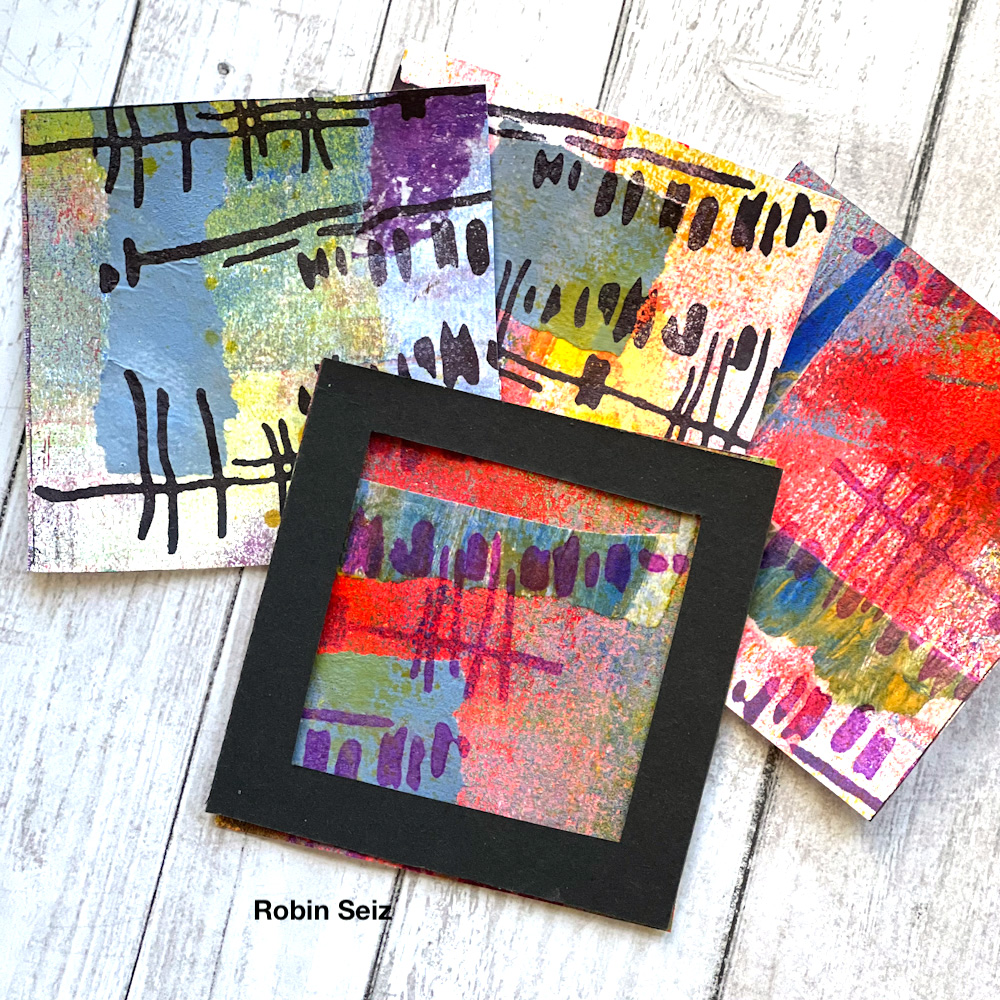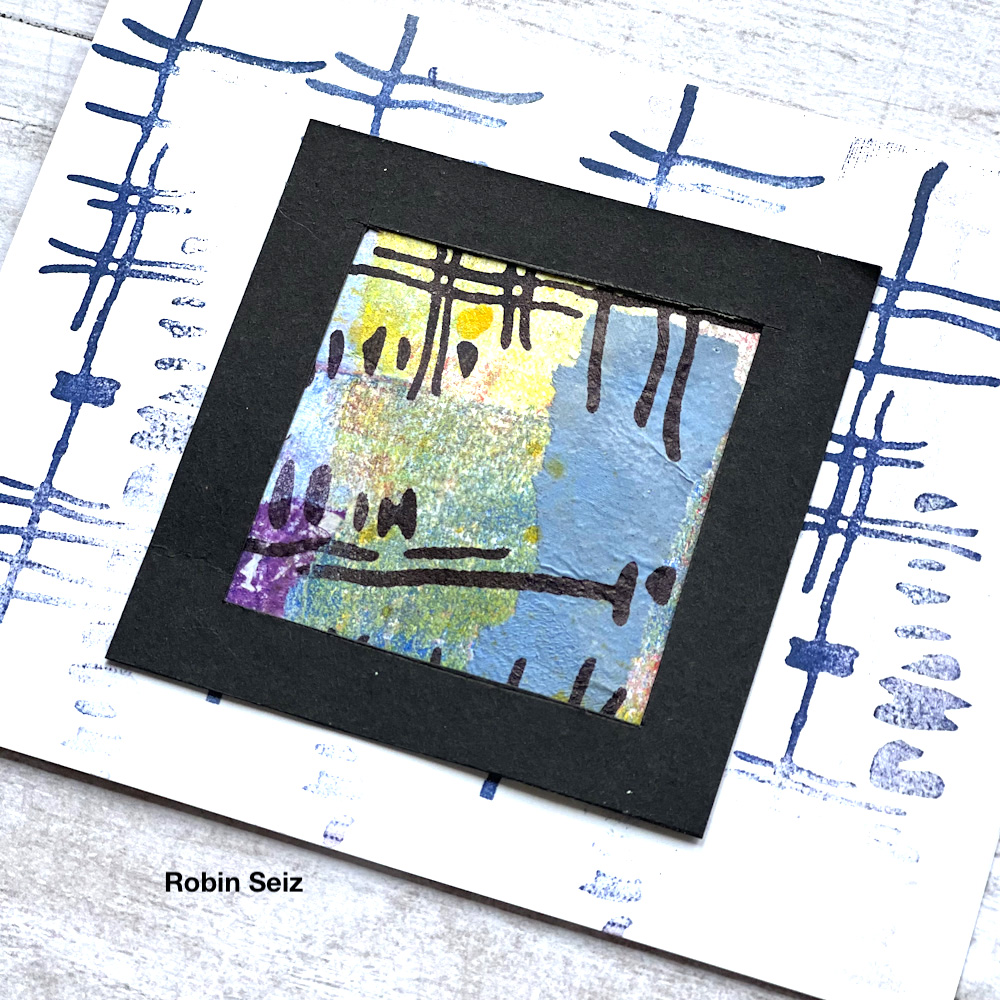 Creating a master board allows for so many options. I love having a few of them around for those moments when I don't have a lot of inspiration or time. They make it easy to create something quickly. It's also easy to do several of them at one time. Make a day out of making master boards. I can't wait to see what you create!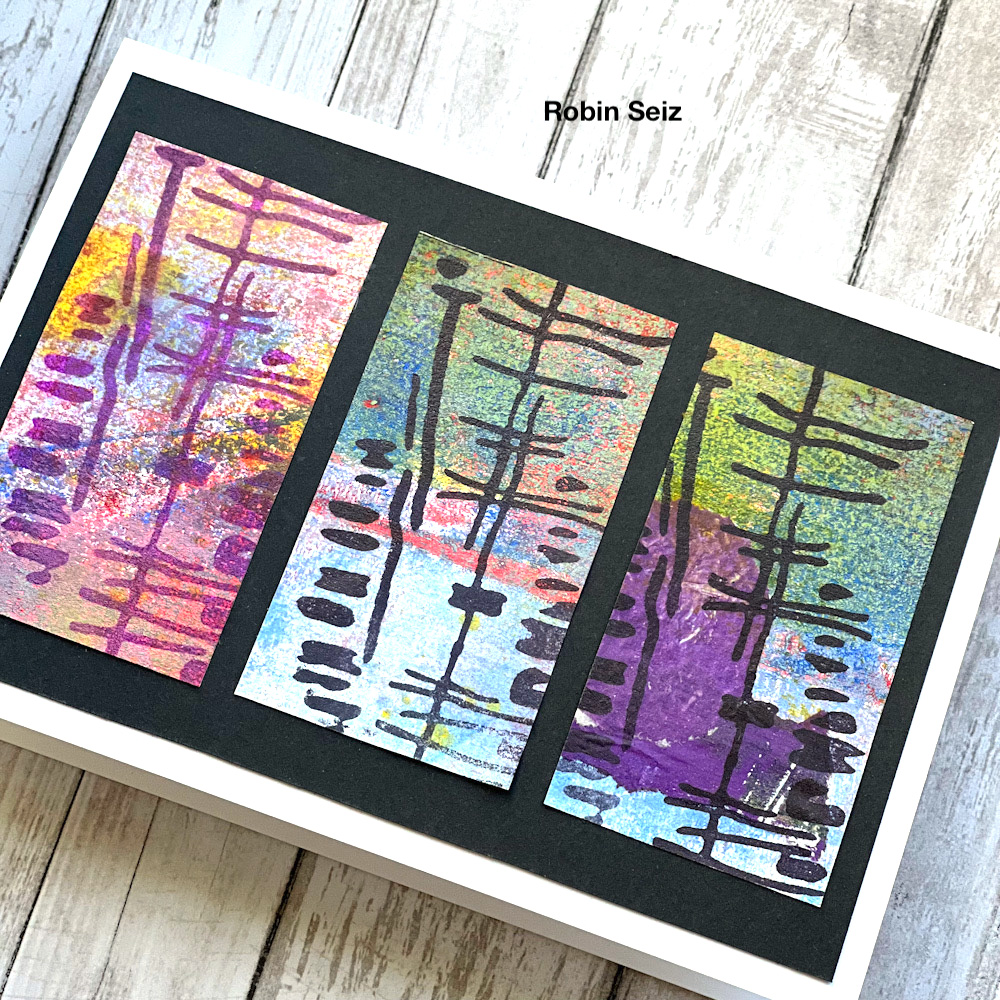 ---
Thank you Robin – love seeing how you build up the colorful master boards and then tie the image together with the repeating foam stamp patterns.
Give it a try: you can find all my Foam Stamps in my Online Shop and in addition to collage papers from her stash, here are some of the supplies Robin used: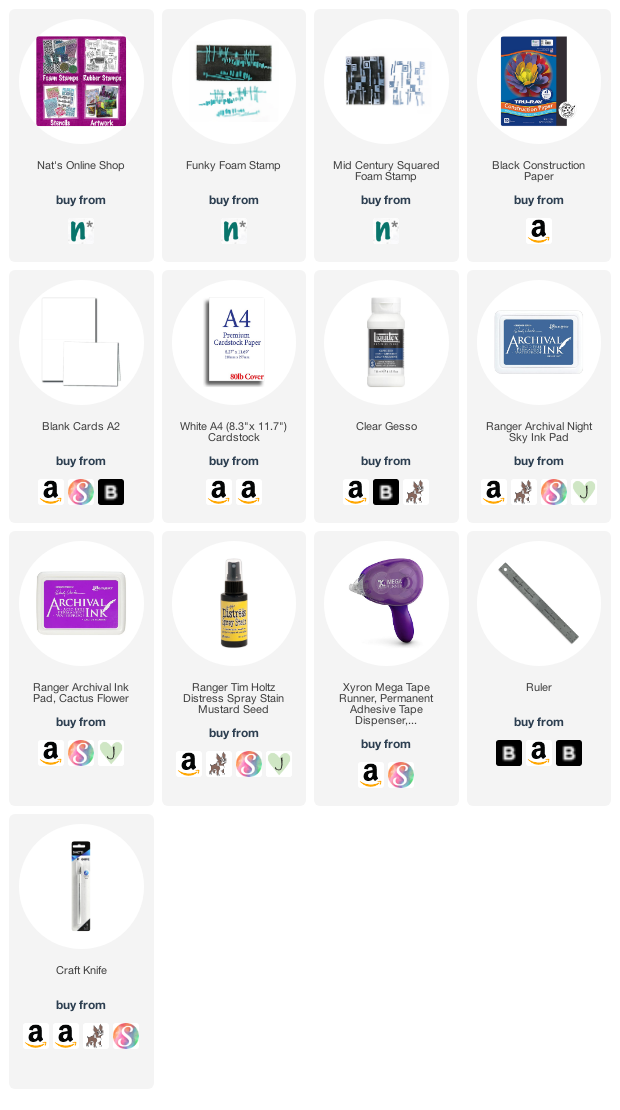 Looking for more projects? Follow the Creative Squad on Instagram.