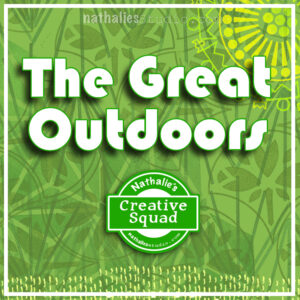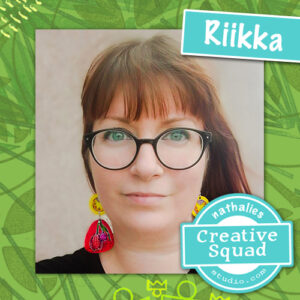 Hello from my Creative Squad! Today we have a post and video from Riikka Kovasin who is sharing a batch of ATCs using a unique found tool to create them, as well as my Fan-tastic Small stamp set and our theme: Great Outdoors – The experts agree that getting outside for activity each day is a super healthy thing you can do for your mind and body. Let's get outside and seek artistic inspiration out there. Find something that catches your eye and then when it's time to come back in, use that inspo to create.
---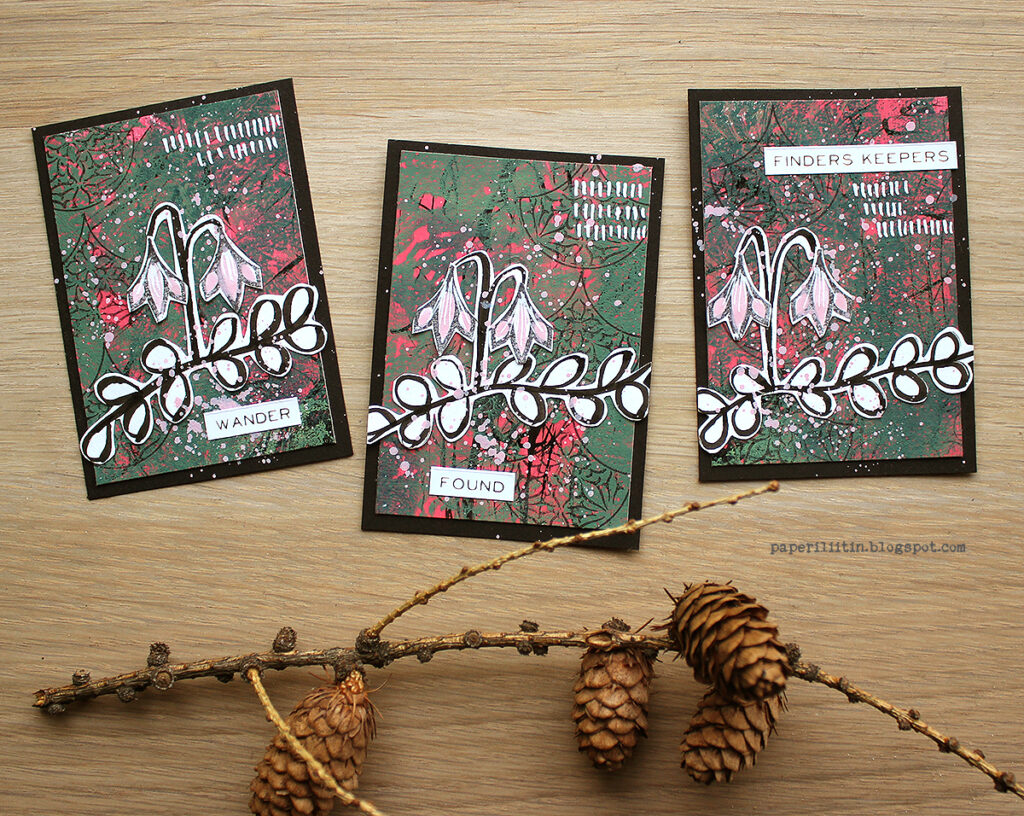 Hello there! It's Riikka here today with my take on the monthly theme of "The Great Outdoors".
While I did go outside to get some inspiration for my project, I stuck with my first idea when I started to think about outdoors in Finland. While we have over 150,000 lakes (if the small ones are calculated as well) and mainland has over 6,300 km of shoreline, I started immediately to think about the forests! And I've lived in coastal cities my whole life! But I recall Finland being called "the land of green gold" as well, meaning the vast area of forests that cover over 75% of the land. While the old Finnish films usually always depict birch trees, to me the old coniferous forests are the type that scream Finland. Those murky fir tree forests with lush green moss and thin lines of sunlight seeping through from the gaps in the thick canopy.
In such a forest you can find a delicate flower during the height of summer. In the dim lit forest floor, you see these little dots of the palest pink that seem to radiate in the dark like tiny stars. The flower was also Carl von Linné's favourite, that's why the plant carries his name – Linnaea Borealis. Linnaea is after his original last name, Linnaeus and 'borealis' meaning 'northern'. The plant is found in the Northern parts of America, Asia, and Europe.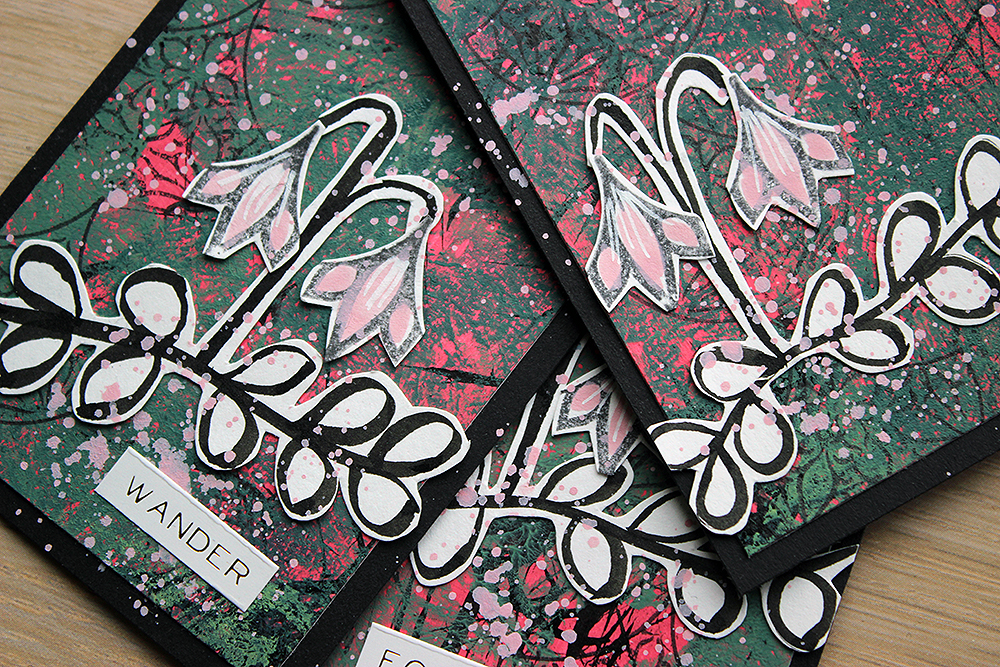 When I was roaming about in an old forest, looking for further inspiration, I came across some fir tree branches that had fallen to the ground as there had been strong winds the previous day. I packed some with me and ended up using them as a brush and as a patterning tool. They bring that forest aspect to my ATCs depicting the delicate flower.
Now I had my topic and some of the means to create it, but I was still pondering about HOW to create the flower. I ended up deciding to use one of the FAN-tastic stamps to make the flower but didn't look them thoroughly through before I was making the cards. My original thought was to stamp the fan shape and twist it into a dimensional little cone, but I found something even better. When I then was choosing the stamp to be used for the delicate bell-shaped bloom, I couldn't believe my eyes as I saw one in the stamps! I couldn't have drawn or found a better way to depict the flower! The "Park Ave" stamp had a linnaea borealis in it! I'm happy that you can only see my hands in the video so you can't see my stunned face!
As you could see from the video, I used the FAN-tastic stamps also for another purpose. I added some highly stylized fir trees to the background before adding the plants in place. I picked the "Van Vorst" stamp as it's thin line patterning reminded me of fir tree needles.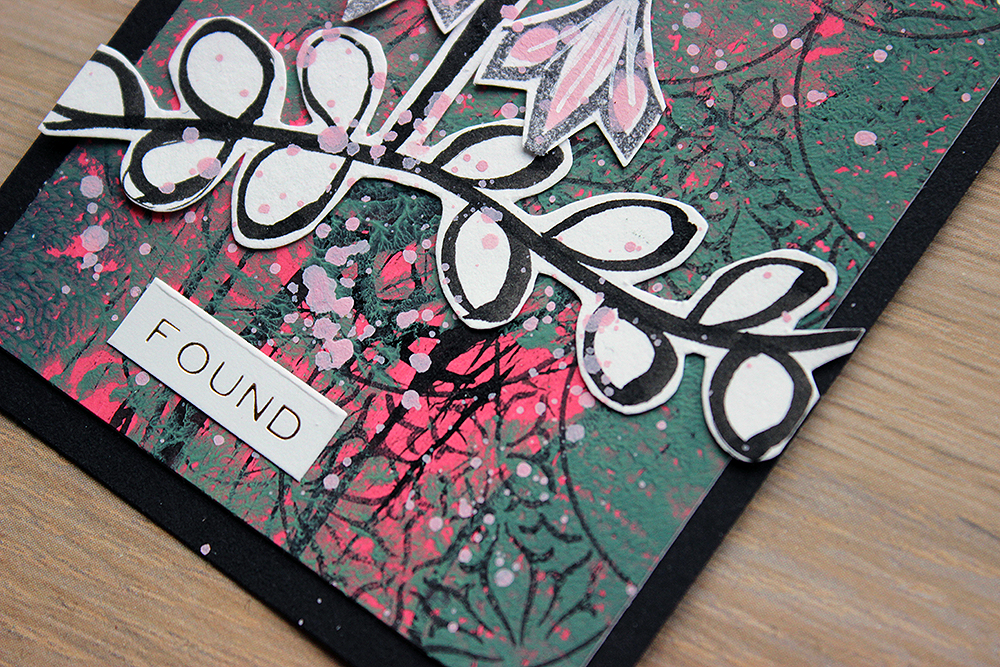 Now you may ask if the flower is called linnaea borealis why my project is named Linnea. There are two reasons for that – first that I misspelled it and second, probably why I misspelled it in the first place, that one my other daughter's names is Linnea, after her great grandmother. If you want to read more about the flower, here's a link to Wikipedia.
Thank you for stopping by! Have a great time exploring the outdoors for inspiration! You never know what you may find!
Xoxo Riikka
---
Thank you Riikka – I love the story behind your project and that serendipitous moment of finding the flower in the Fan-tastic stamp – how cool is that?!
Give it a try: you can find all my Rubber Stamps in my Online Shop and in addition to her fir tree "brush", here are some of the supplies Riikka used: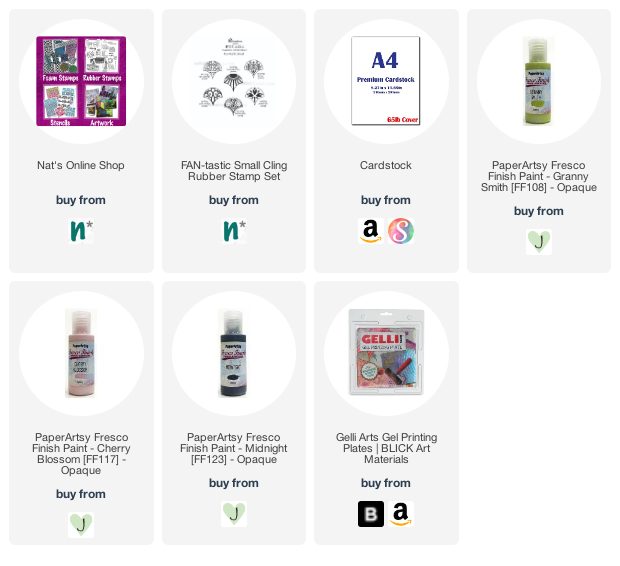 Looking for more projects? Follow the Creative Squad on Instagram