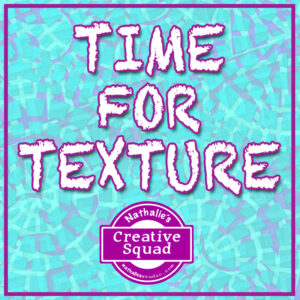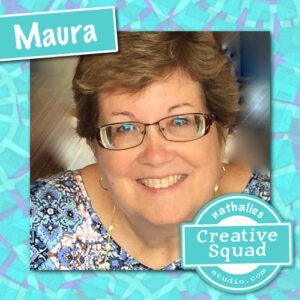 Hello from my Creative Squad! Today we have a collection of ATCs from Maura Hibbitts using my ATC Mixup stencil and our theme this month: Time for Texture – Visual texture or actual texture is an element that can give dimension, depth, and touchable interest to any piece of art. Let's play with texture in a series of ATCs and see what emerges!
---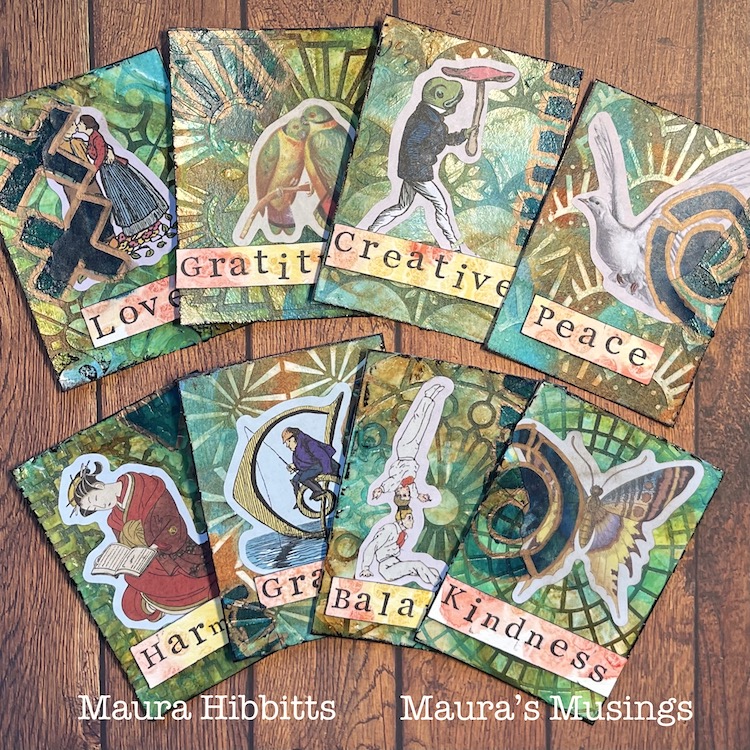 This month we are combining a couple of my favorite things: Artist Trading Cards and texture, and we get to create with Nathalie's awesome ATC Mixup stencil! I wanted to begin with some favorite colors, add fun images with stickers (a Christmas gift), and find the perfect words for a new year. It's funny when you search for words, how most of them jump out right away, but there are one or two reluctant ones you have to drag out.
Begin your project with your ATC base (I used watercolor paper), Nat's ATC Mixup stencil, Transparent Texture Paste and a palette knife. Add a light layer of the paste through the stencil, and be sure to clean both immediately. Set aside to thoroughly dry.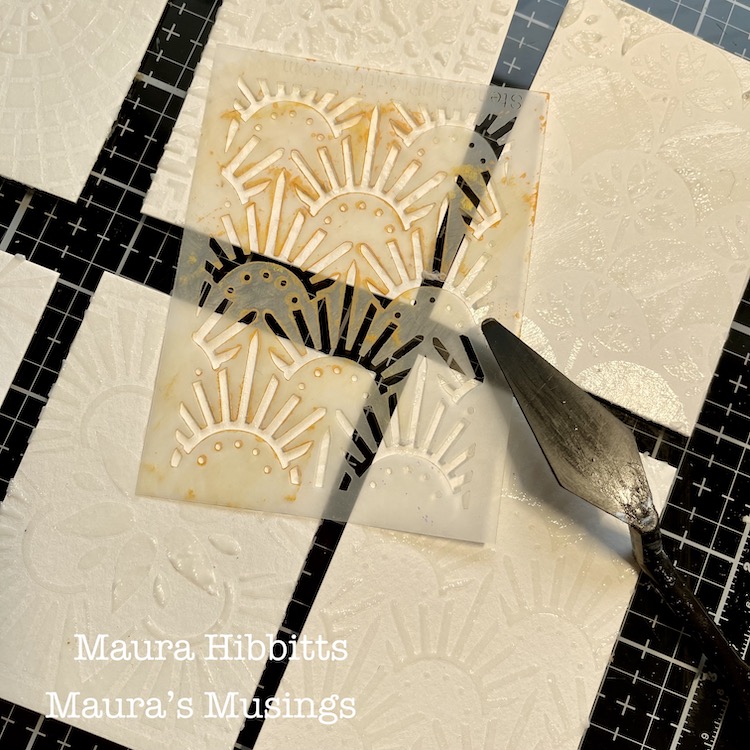 Lightly dab paint onto your ATCs with a cosmetic sponge. I began with the Cobalt Teal Hue, Cerulean Blue and Quinacridone Gold. Then, I added some green gold to a few.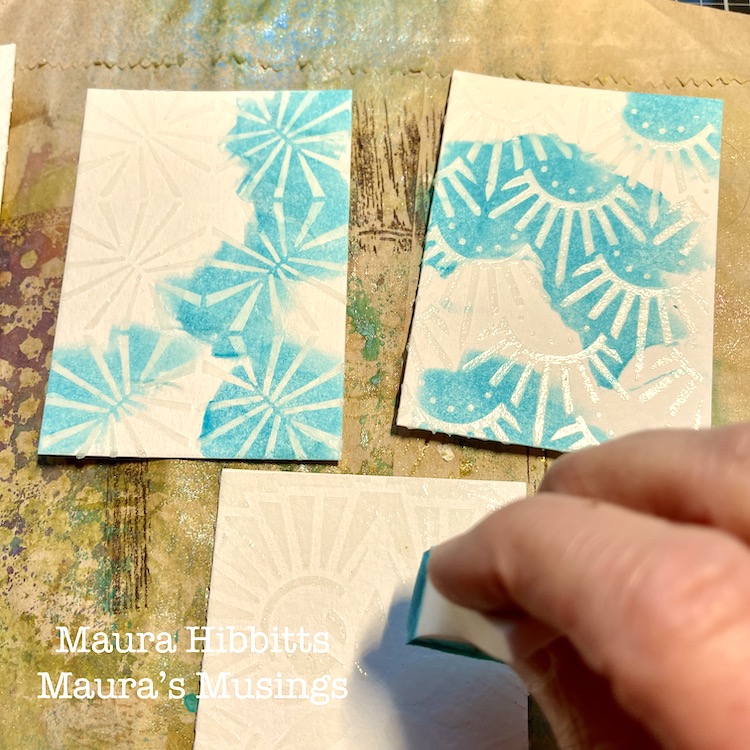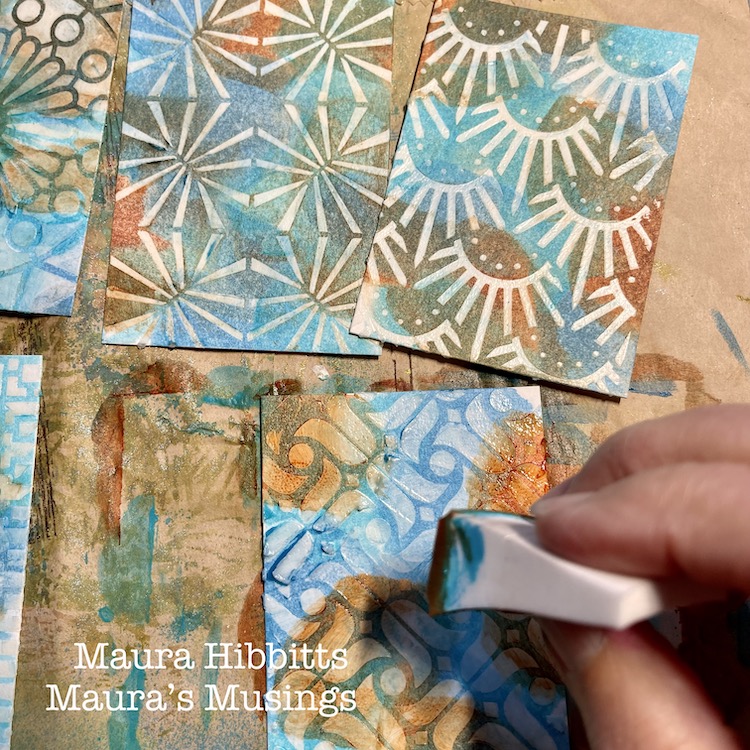 Play with the paint on the ATCs until you are happy with the result. Wipe back over the texture area to reveal the pattern. Let dry.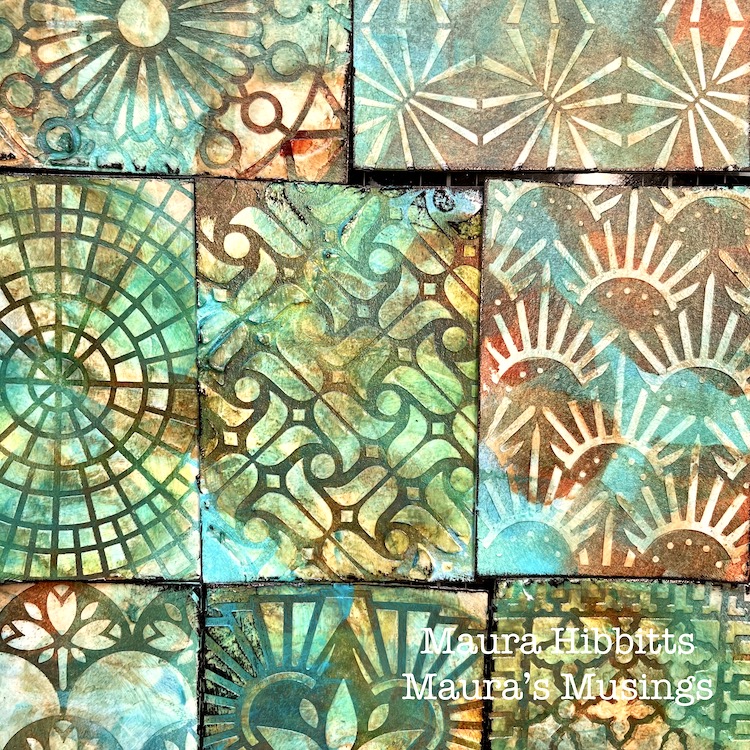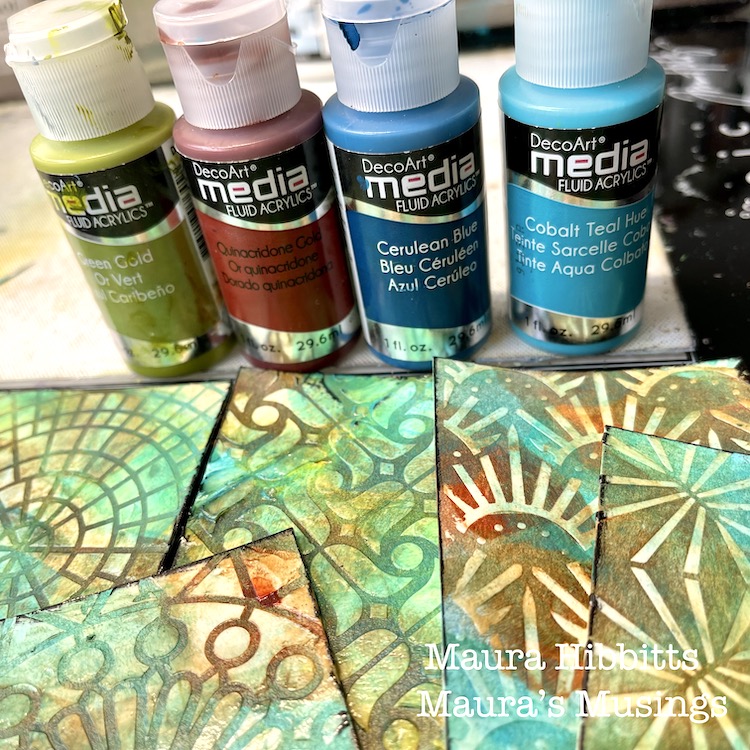 Next, pull out a background sheet from your stash. (I'm using a watercolor print with bubble wrap.) Use an alphabet stamp set for the words or your own handwriting, cut the word strips out, and edge with black ink.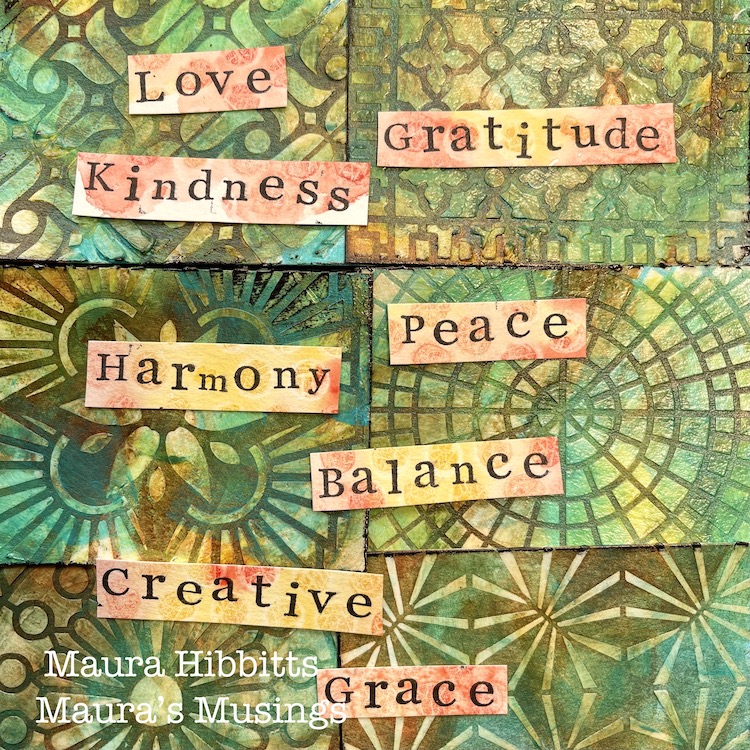 Find stickers or images to represent your words. (I received a wonderful sticker book for Christmas that I am using here.) Attach them to the ATC, using glue if needed. Pop the word strips up with foam tape.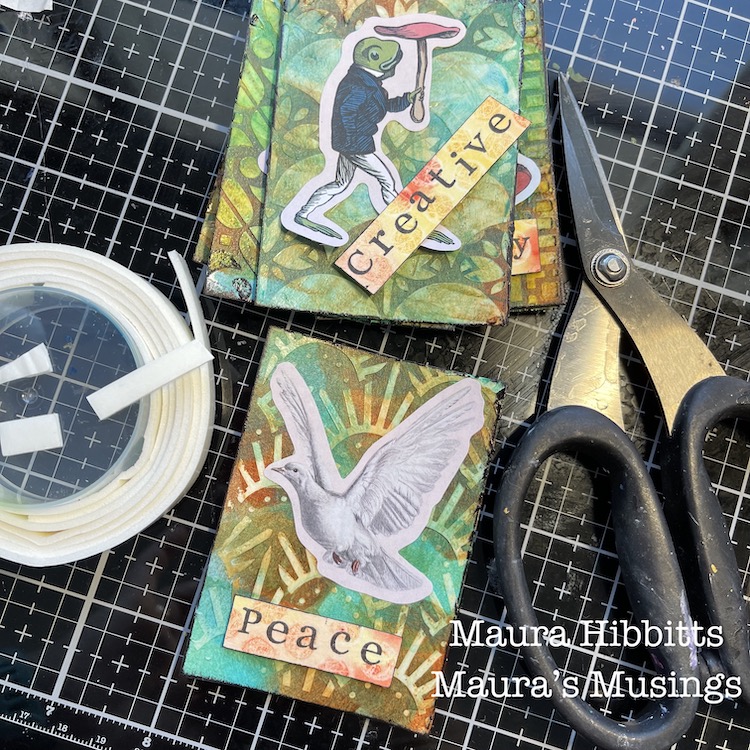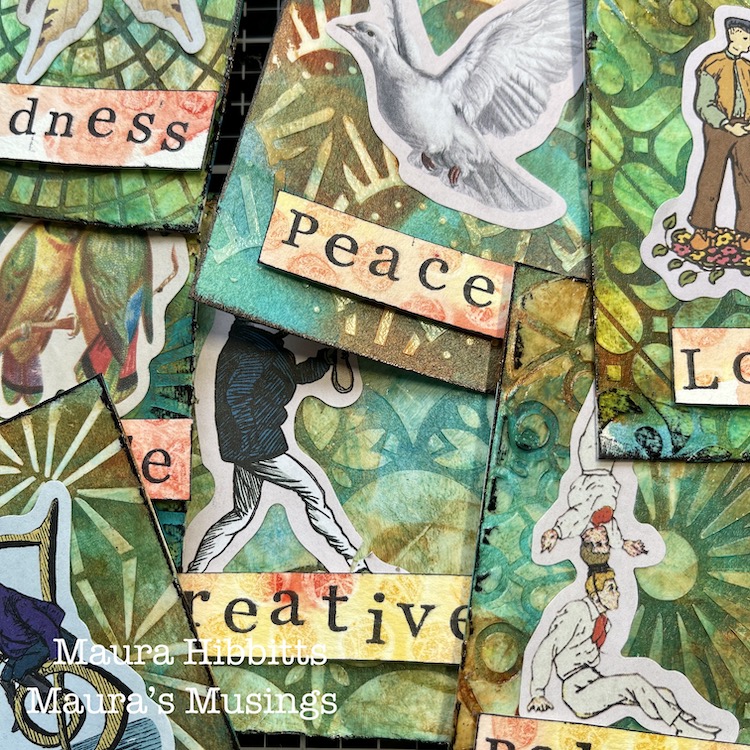 Add more texture with Nat's Batik stencil (one of my all time favorites) and Prussian Blue paint. Apply the paint with a light touch using a cosmetic sponge.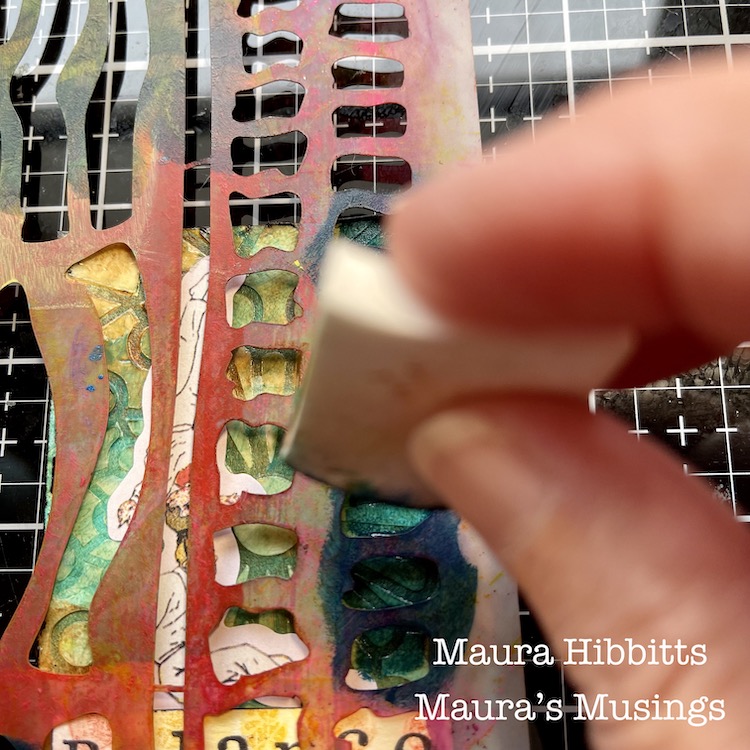 Outline the new stenciled design once dry, using a bronze Sharpie. Edge the ATC using black ink if desired.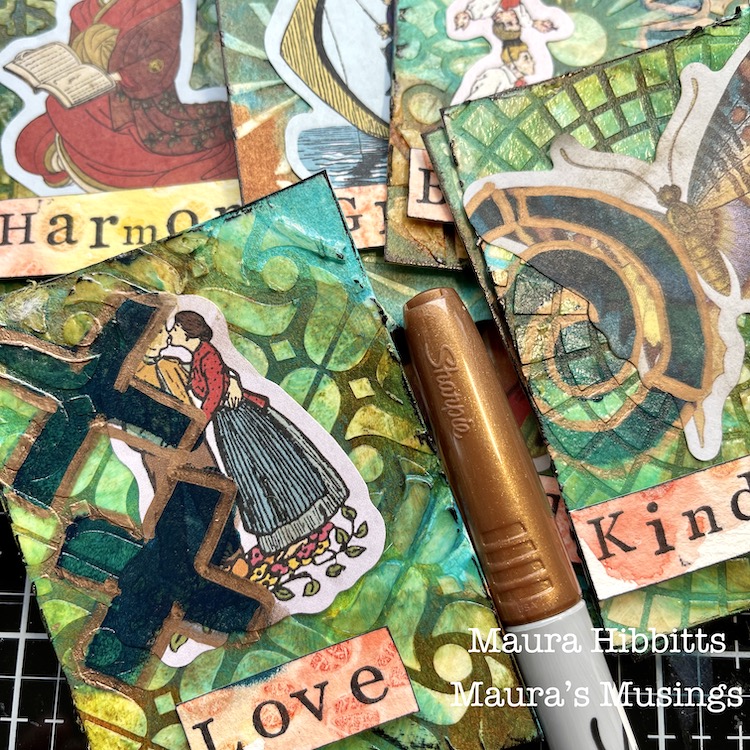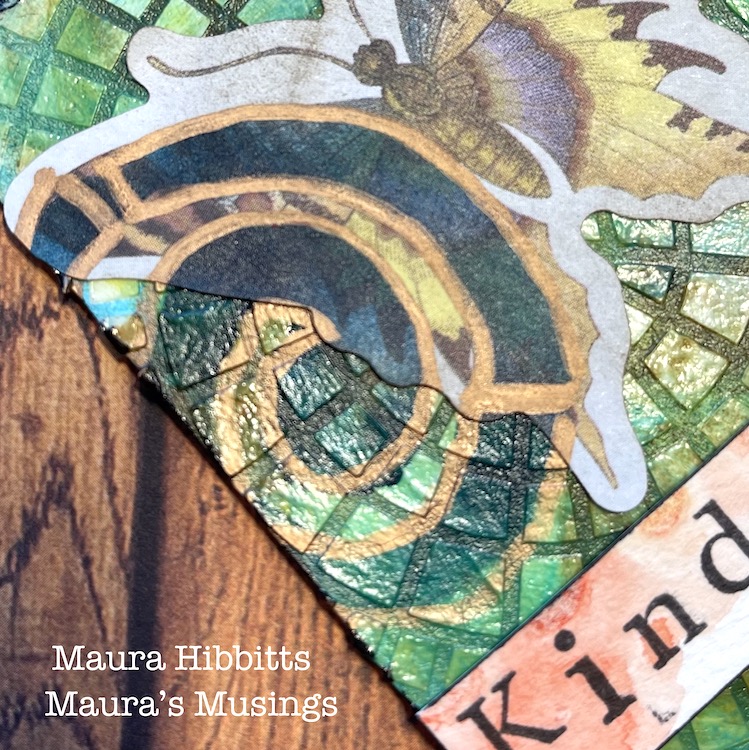 The ATCs are complete and filled with layers of texture and meaning. Some textures you can actually feel, and others are more visual, but both are so much fun to play with. As you add more layers of images and words, you build a tiny work of art.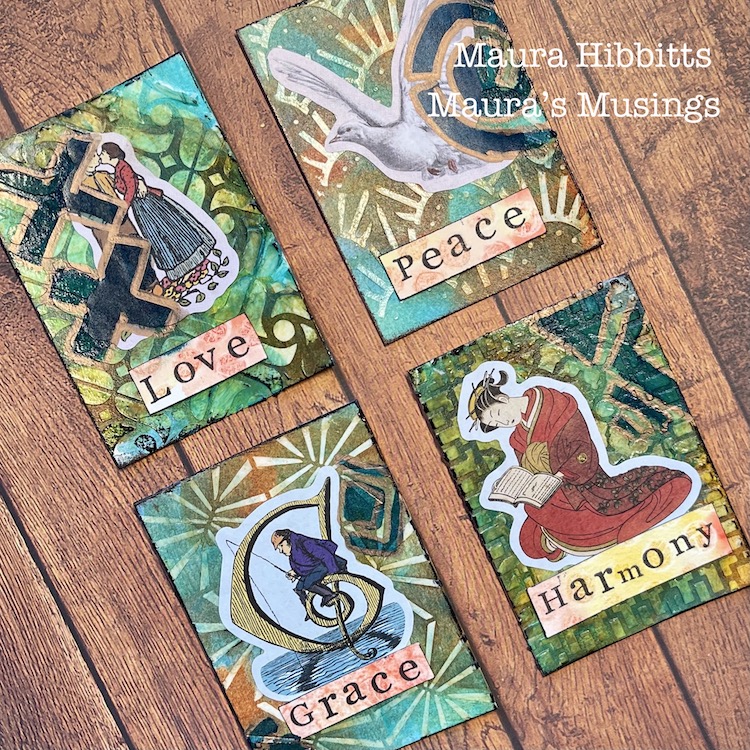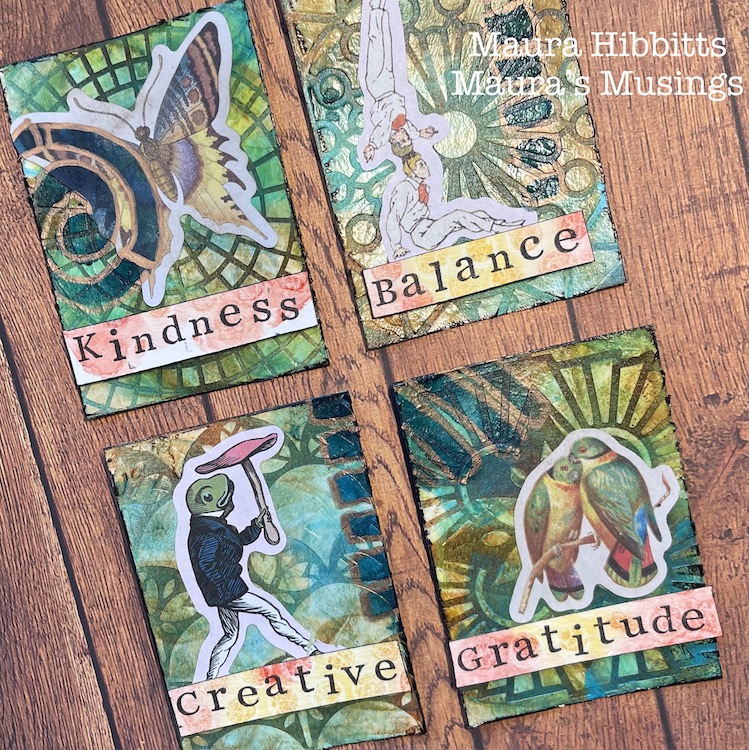 Enjoy creating your own layers of texture and meaning. Find positive words to use that will help you journey through this year and bring you joy. Maura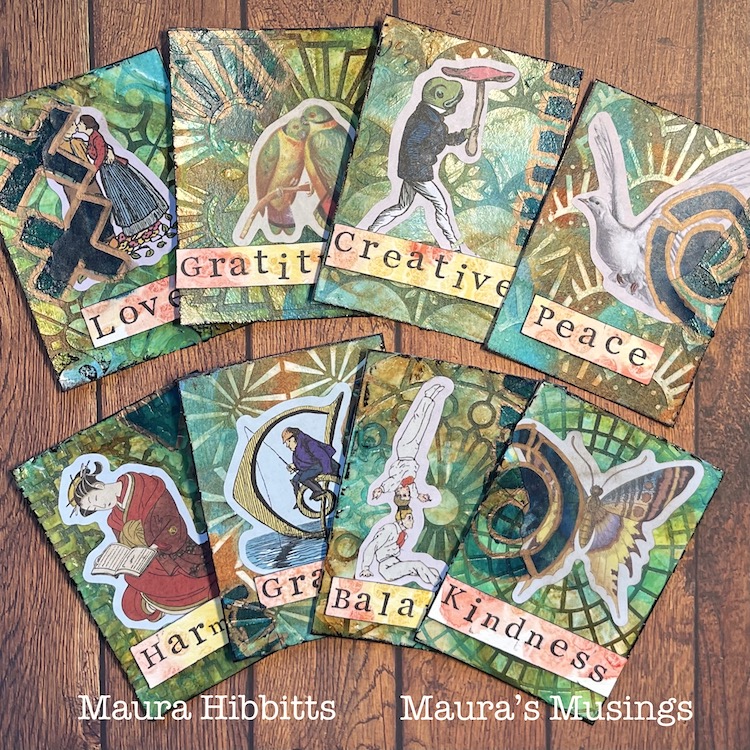 ---
Thank you Maura – these are so beautifully layered! Love the subtle play of pattern and texture that you've built up on each one.
Give it a try: you can find all my Stencils in my Online Shop and in addition to gelli printed papers from her stash, here are some of the supplies Maura used: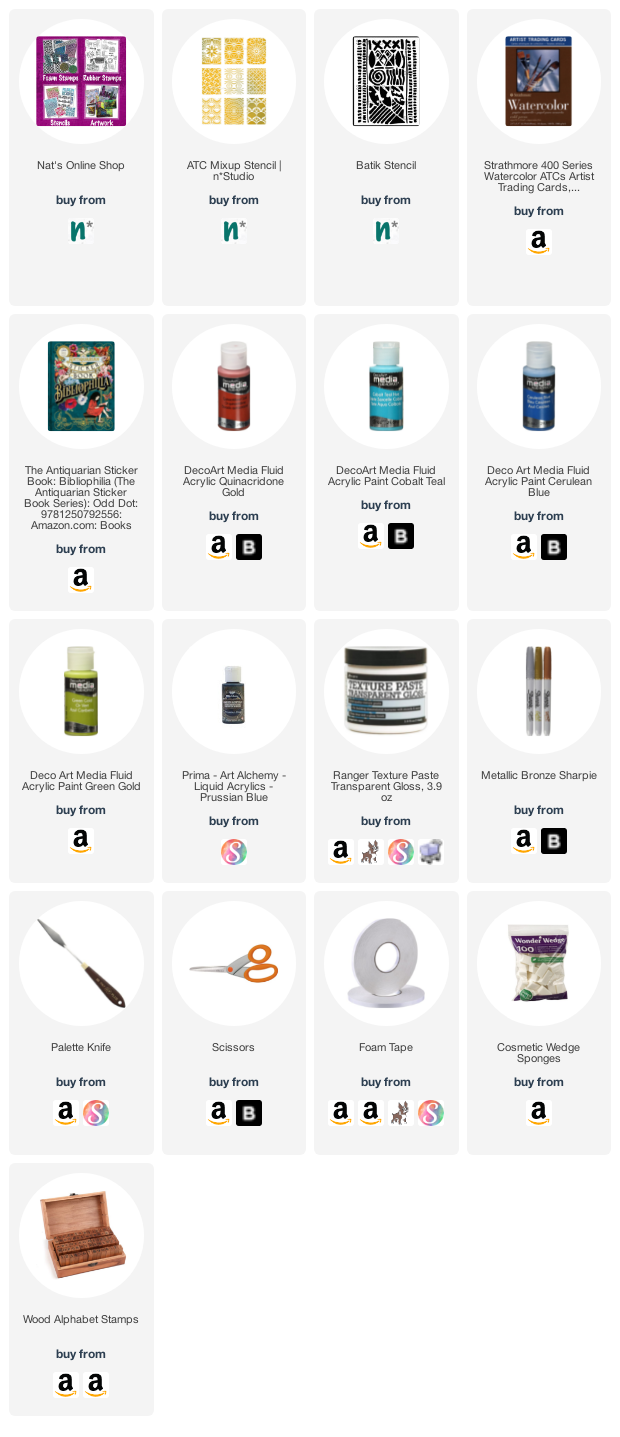 Looking for more projects? Follow the Creative Squad on Instagram here.