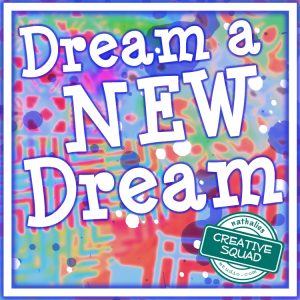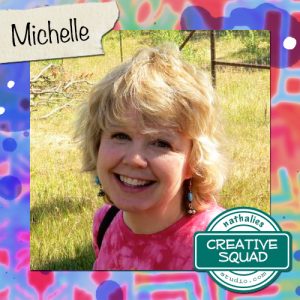 Hello! Today Michelle Rydell from my Creative Squad is sharing a super happy art journal spread using my Versailles Positive and Negative Foam Stamp set, my new Star Tag Cling Rubber Stamp, and her take on this month's theme: Dream a New Dream. This January, let's focus on all the possibilities of a fresh start.  What are your dreams for this year?  Whether it's art-making, family, travel, or work related, January is a great time to dream about what the future could hold.
---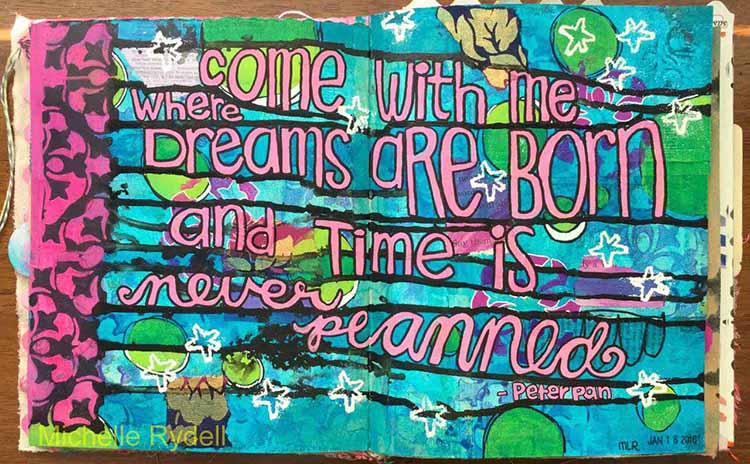 This month's theme is sooo perfect for me, because New Year's Eve/Day is my favorite holiday!  I adore the fresh start and the time to "Dream a New Dream!"
I had a quote that I wanted to document in my journal, and this was the perfect opportunity…
I'm creating this spread in my 8" x 10" junque journal. For reference, here's what the pages looked like before I started…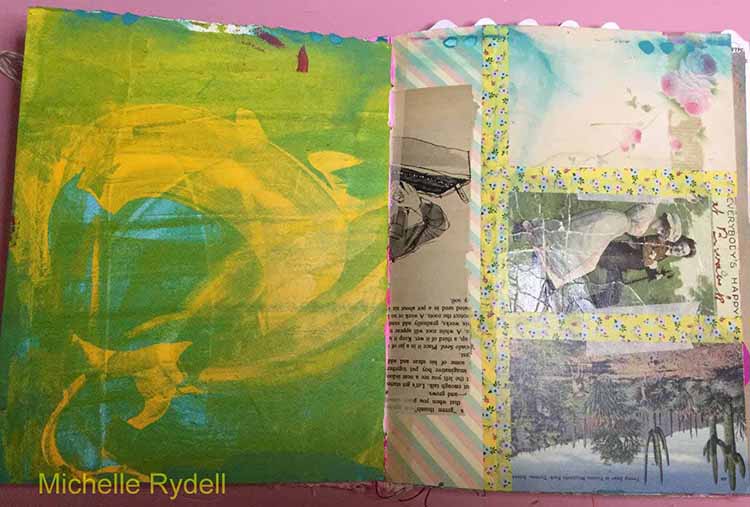 I started building the background with a coat of gesso, some random stamping of one of the Versailles stamps (the negative), and a thin coat of turquoise paint.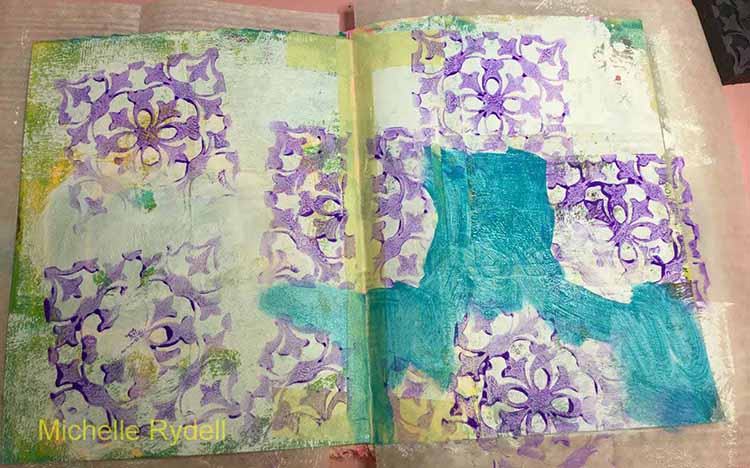 The second layer was done with paint pen doodles and a couple of paper bits.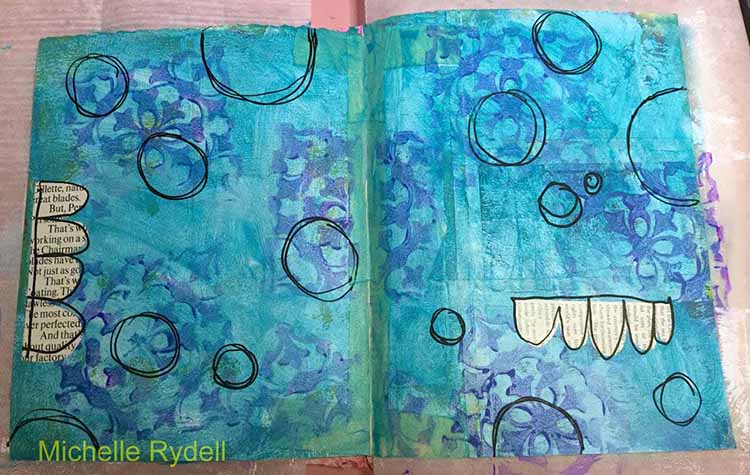 Third layer includes more scraps of paper – purple to bring out the underlying stamped images, and lime green for contrast…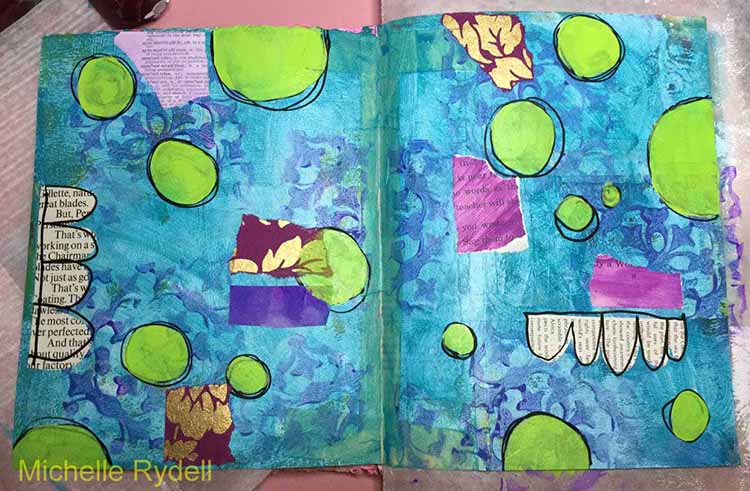 One of the cool things about the Versailles stamps, is that, when I look at them I see designs within designs! Here, I wanted to bring out the circular part of the stamp, so I cut a circle in some deli paper – just the size of the part of the stamp I wanted to capture; then painted up the positive stamp and stamped thru the hole in the deli paper.  (You could actually do this without the deli paper, if you were a little more careful than I was with the paint application)…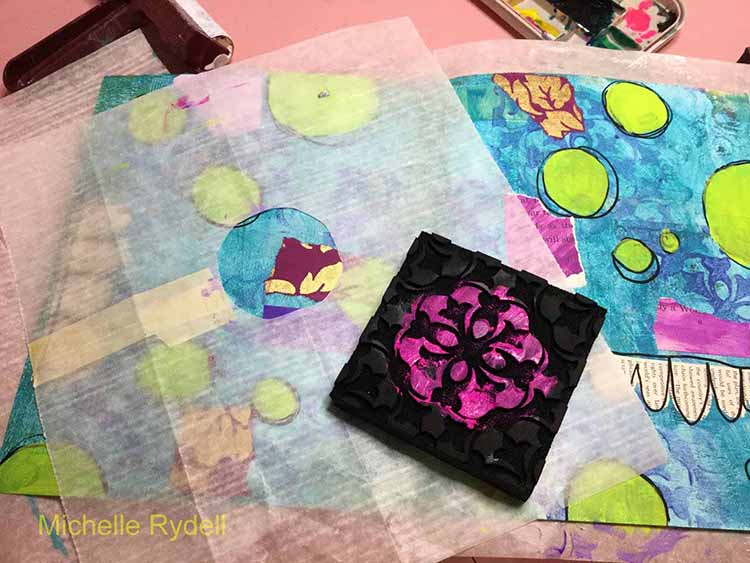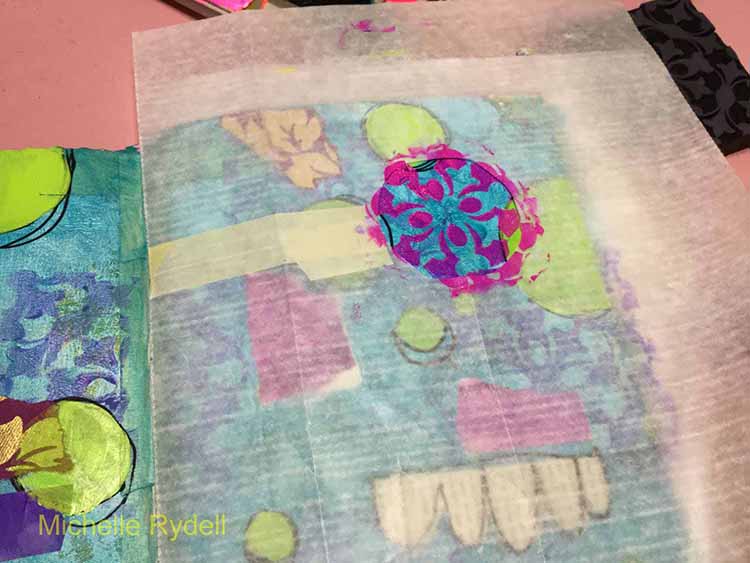 I outlined the circle patterns with a white paint pen…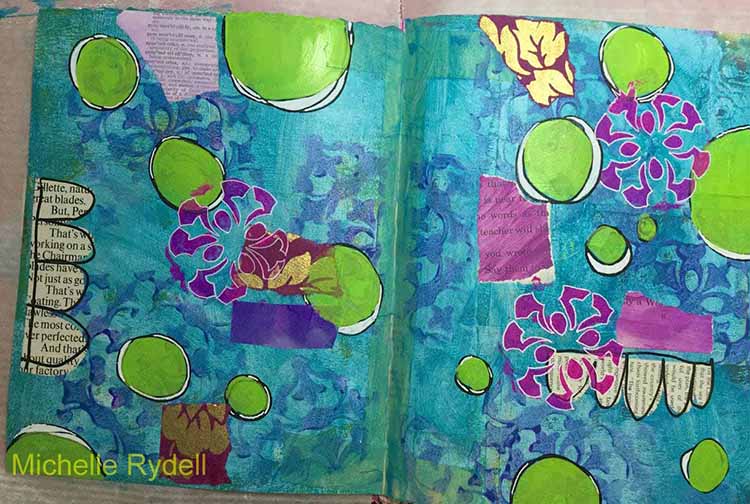 Then I turned the spread sideways, stamped the negative stamp with black paint along the left edge, and added some flow paint along the bottom. Lifted the page so it dripped randomly down the page.  These drips would work as journaling lines for my quote…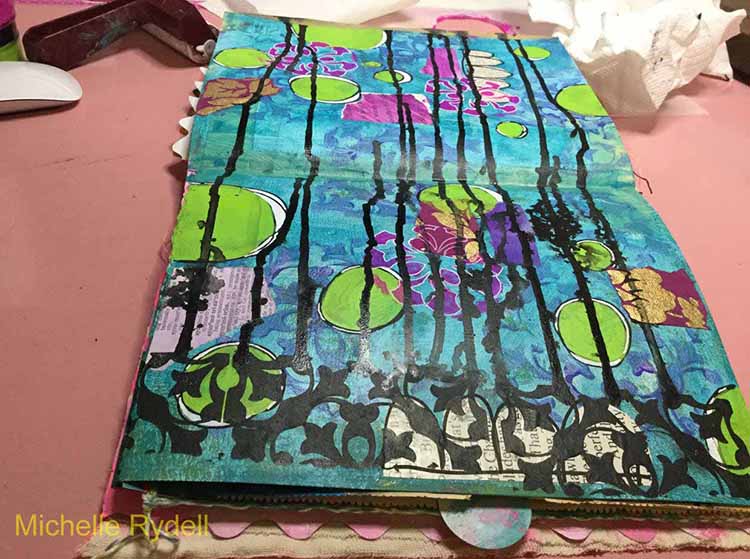 To finish the page, I filled in the spaces on the border and added the quote with a paint pen, used a Faber Castell Pitt Brush Pen to darken the background in places, and added some embossed white stars, using Nat's new Star Tag stamp.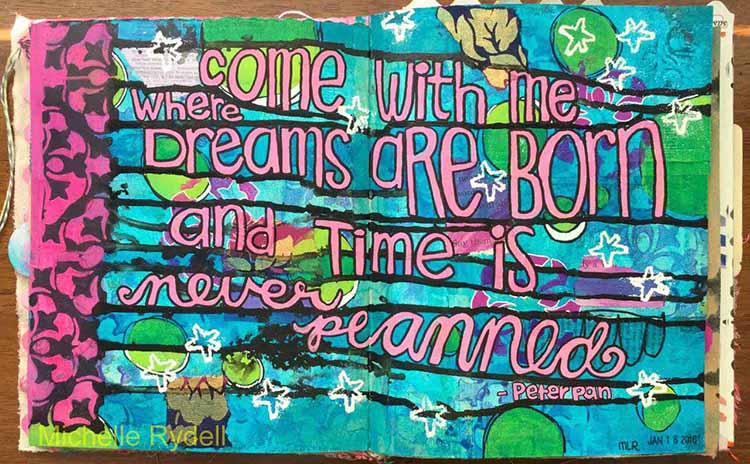 ---
Thank you Michelle! I love Michelle's uplifting quote and how she used the drips as journaling lines! In addition to some collage paper, Michelle used these supplies – some links are affiliate links:



Play along with us! I love to see how you interpret our monthly themes. Email me how you used my stencils and stamps with the theme and email me an image – I would love to share your projects in my "n*Spiration From Around the Globe".