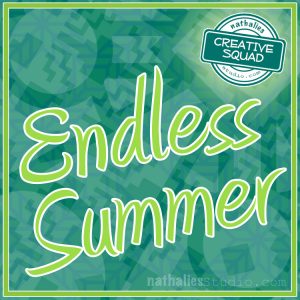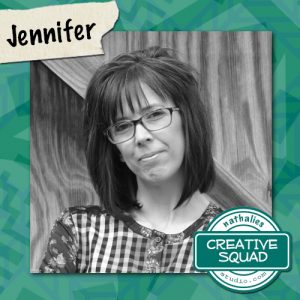 Welcome to a post from the Creative Squad! Today we have Jennifer Gallagher sharing a really fun art journal page with her take on summer. I have been loving the projects this month because it has prompted the squad to share a little more about themselves and it is always fun to learn about the people behind the art :) This time Jennifer mixes it up by pairing my Window rubber stamp with my Santiago stencil for our theme: Endless Summer – The days are long, the sun is shining, the air is soft… it must be summer! Let's take a stroll down memory lane and save a summertime memory forever.
---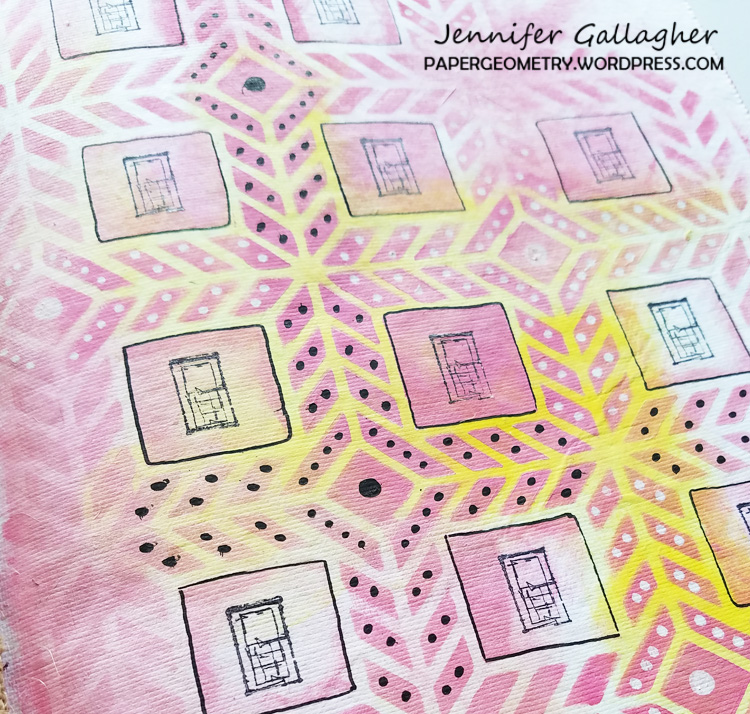 Summer is my favorite time of year. While working on this month's creative squad post we were experiencing a heat wave. I was sitting at my window watching the hummingbirds at my feeder outside when I was inspired to create this art journal page. I started by turning Nat's Santiago stencil to create squares on the art journal page. Using a mini blending tool, I applied acrylic paint through the stencil.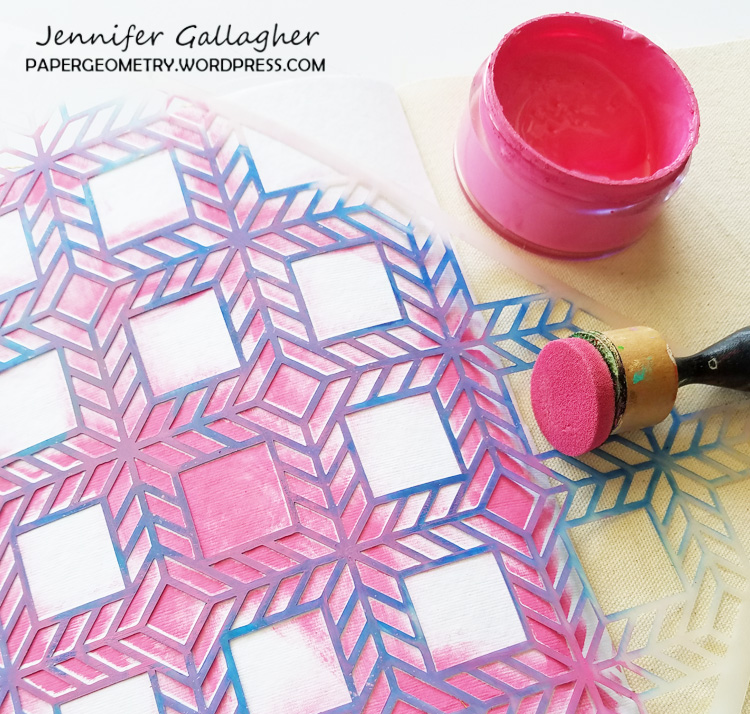 Then following the lines of the stencil, I applied yellow acrylic paint to create an interesting line for your eye to follow.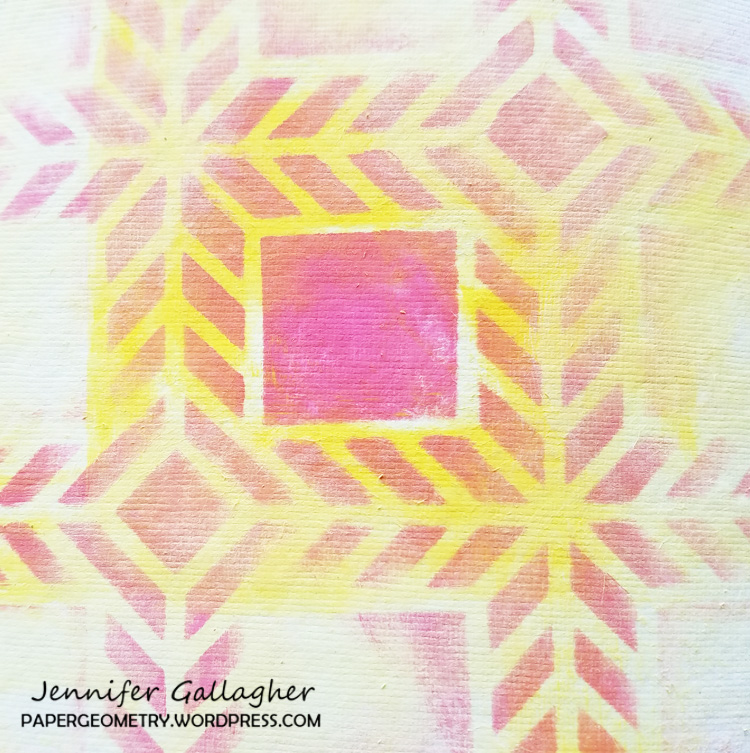 I really wanted to play with my stencils and push what can be achieved by changing it up a bit. I used my white posca paint pens to add additional patterns and details to the stencil design.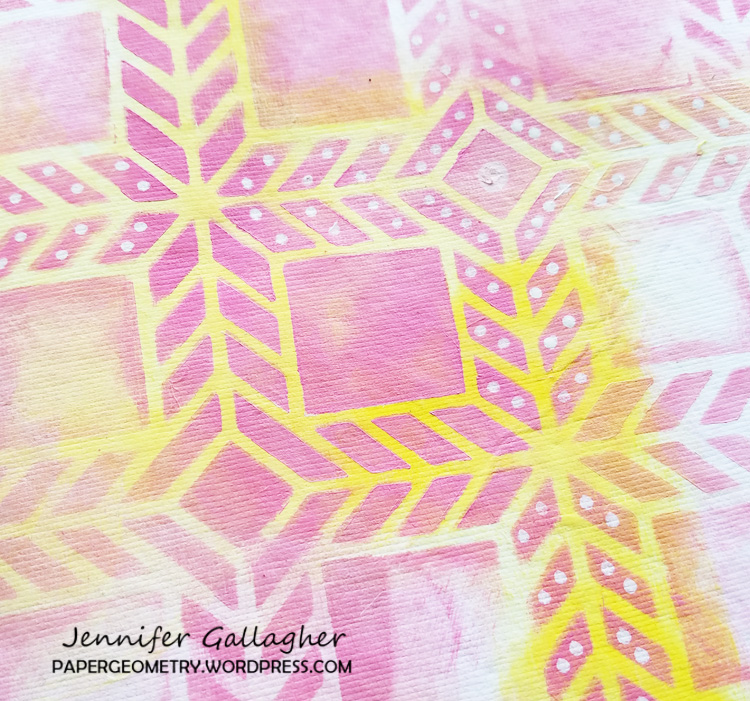 Next, using archival black ink, I stamped the window stamp from Nat's My Home is My Castle set into the squares on the journal page.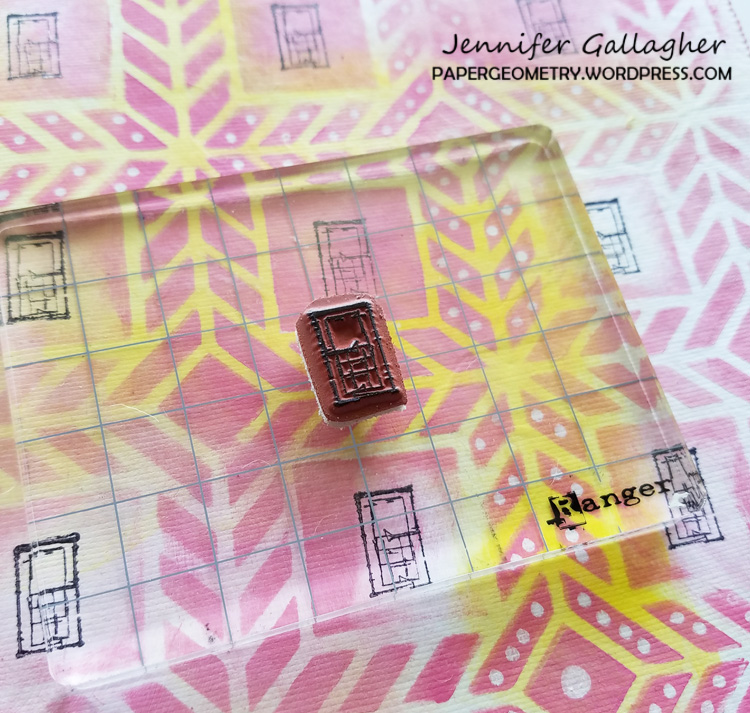 At this point I decided to add more additional pattern work with my black posca pen.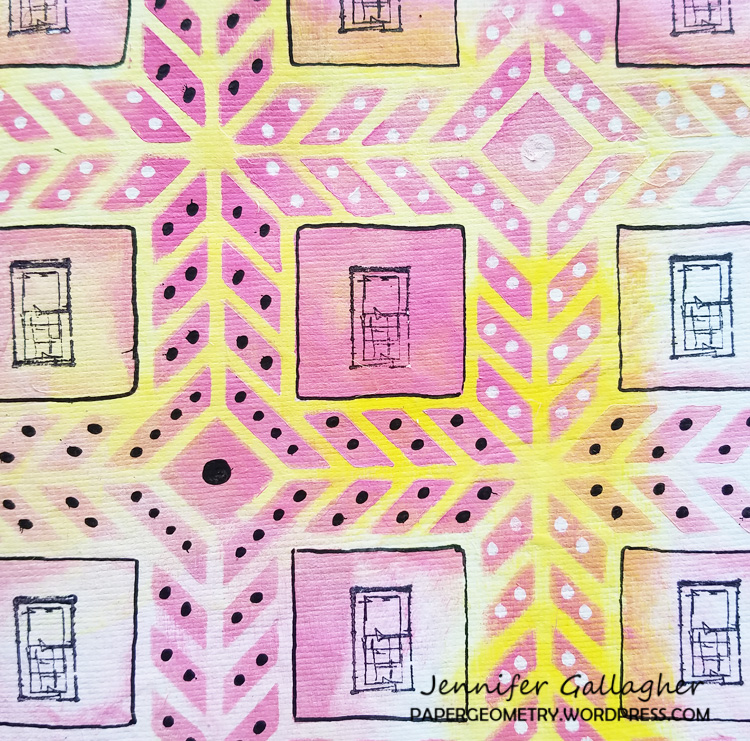 Lastly, I added a quote that felt appropriate for this particular day and this particular page.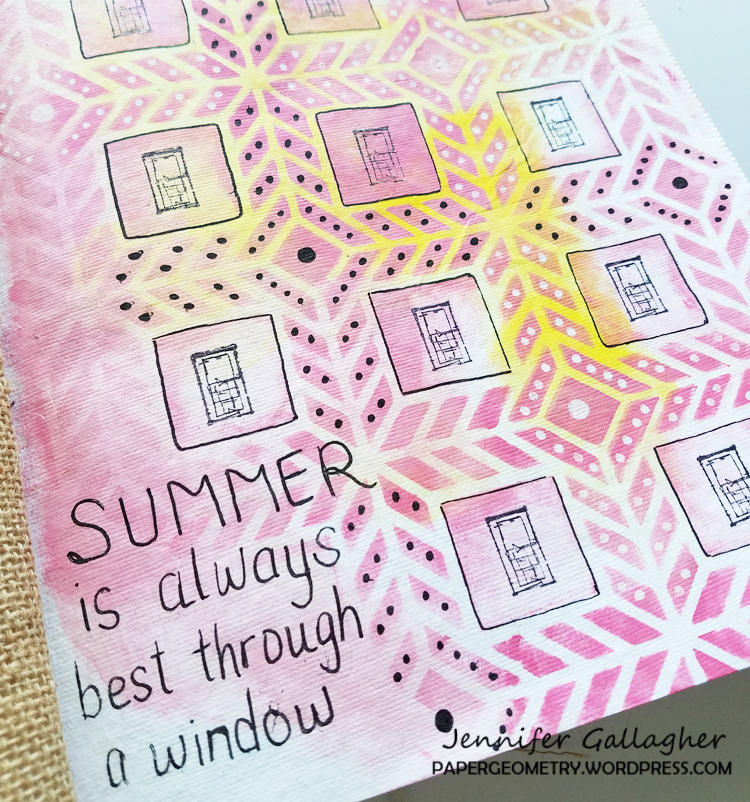 Although I found the quote humorous, I would encourage you to get outside and enjoy the Summer. Inspiration is everywhere! Be sure to share your n*Studio projects with us.
---
We couldn't agree more with Jennifer – get out and find inspiration for your artmaking! And of course when it's a heatwave, enjoy the view from the window :) Here are some of the supplies that Jennifer used:
Be sure to check out all the Creative Squad projects on the Creative Squad webpage and if you feel inspired, share your projects with us! We love to see what you're working on. I post projects almost every month in my Inspiration From Around the Globe posts!
SaveSave