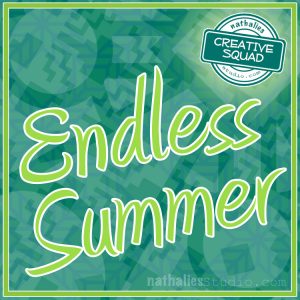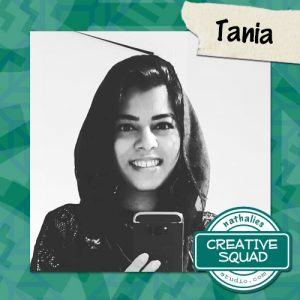 It's Tuesday my friends so that means another fabulous post from my Creative Squad! Today we have the lovely Tania Ahmed bringing us a fresh set of cards using my Santa Fe stencil and a layering technique that is awesome! You have to scroll down and check out her video showing exactly how she does it. This month we are also working with a new theme: Endless Summer – The days are long, the sun is shining, the air is soft… it must be summer! Let's take a stroll down memory lane and save a summertime memory forever.
---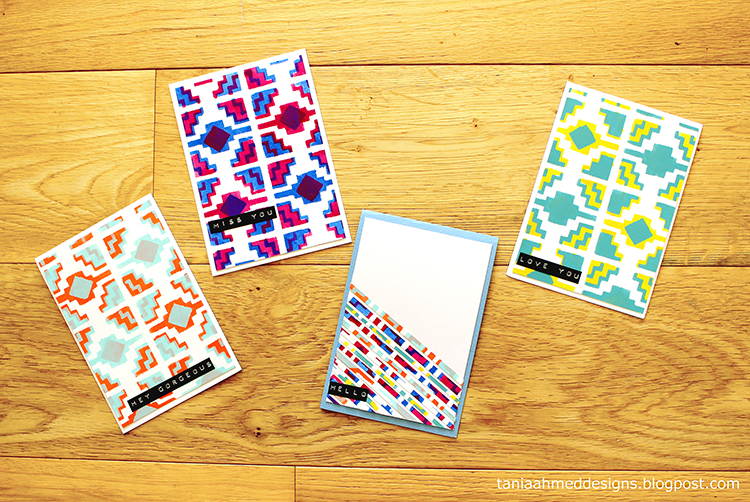 Summer is and has always been my favourite time of the year, I thrive in the warmth of the sunshine and I love being able to putter around in my garden on the days when I am home. I adore bright colours (if you haven't already guessed, ha!) so when I read the briefing for this month, I had a play with Nat's Santa Fe Stencil and some of my favourite PaperArtsy Fresco Finish Chalk Paints!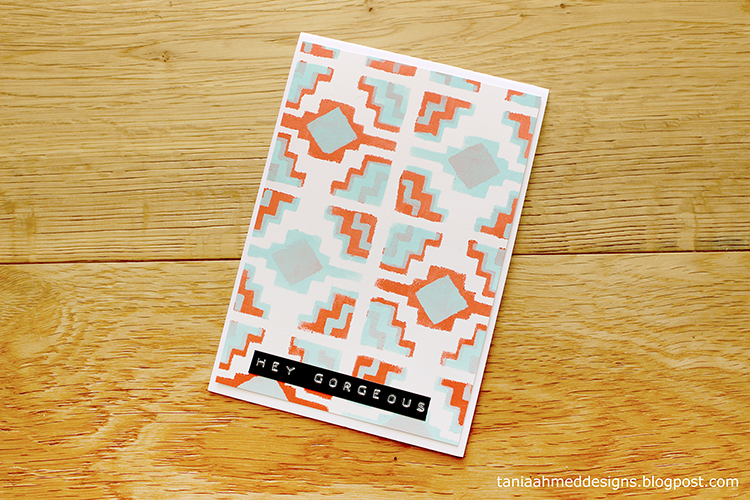 I love that you can layer the designs of the Santa Fe Stencil so create a new look. I love a stencil that does double duty like this one does. When I first discovered that you can do this technique with the Santa Fe stencil, I was practically "seal-clapping" with glee! Don't you love it when you have mad ideas that work!?!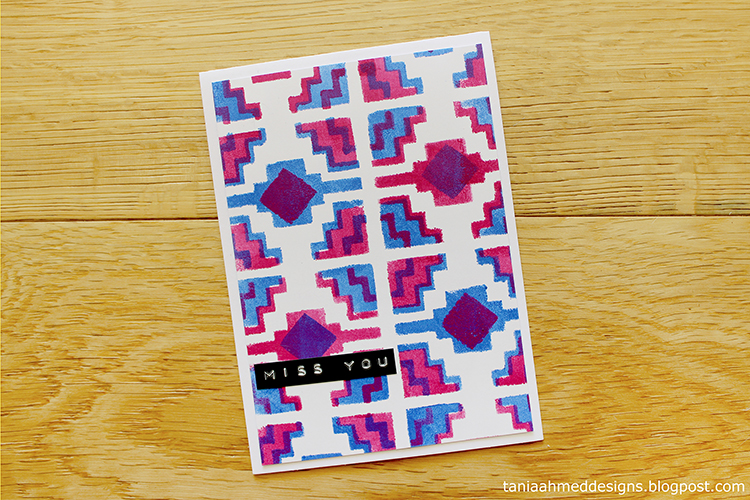 I applied the paint with a sponge through the stencil and then aligned the stencil design over my pattern to create a layered look. I experimented with different kinds of opaque and translucent paints to get different effects. Make sure to tape the stencil down so that it doesn't move around too much.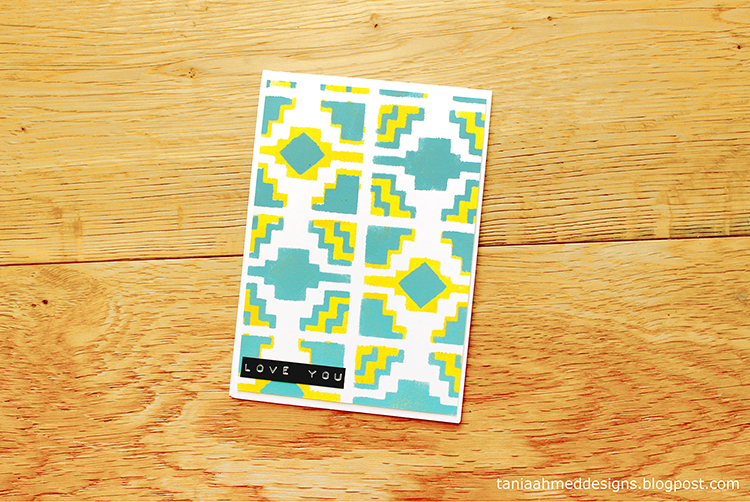 When I had a few backgrounds prepared, I quickly made them into very simple cards and I used the offcuts from the patterns to create a fourth card using scraps layered diagonally. When in doubt, I do diagonal stripes like this and add a simple sentiment. It works like a charm every time!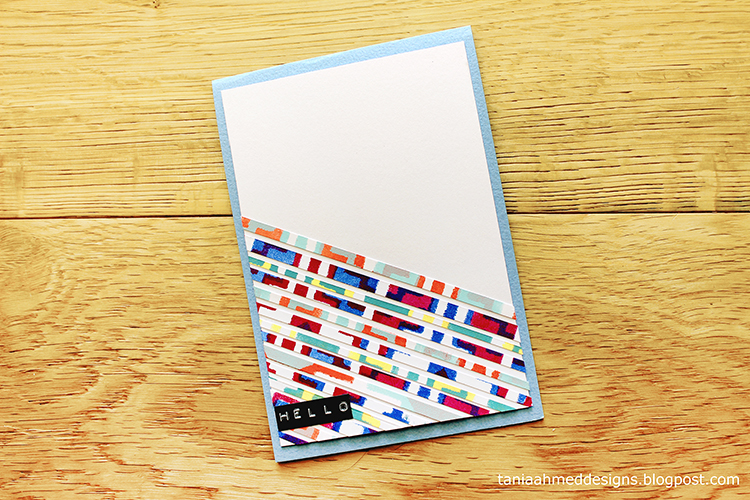 I have created a video tutorial that you can see below and if you have any questions about this technique please do let me know.
Thank you for taking the time to take a peek at my project and I hope that you have a fabulous day!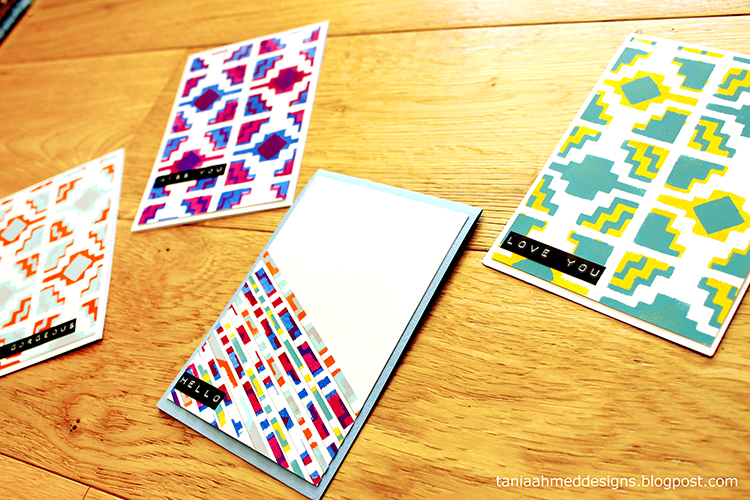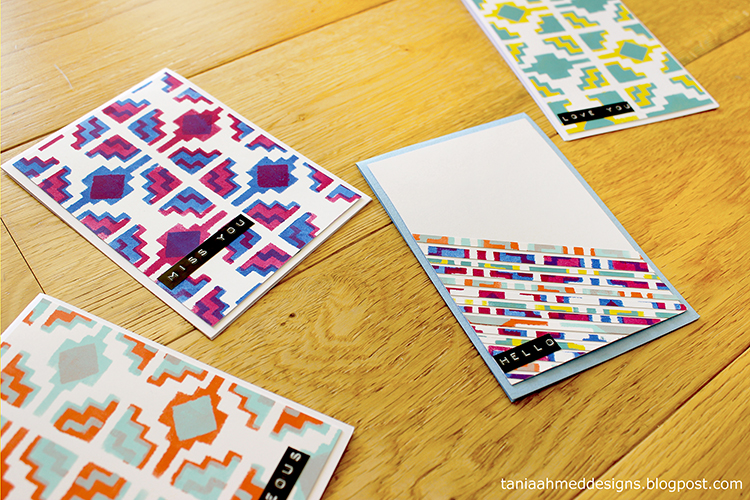 ---
Thank you Tania for sharing a fantastic way to get more out of the Santa Fe stencil! I love your cards! Here are some of the supplies that Tania used:
Feel inspired? Working on something yourself that you'd like to share?  I love to see how you interpret our monthly themes. Email me how you used my stencils and stamps with the theme and email me an image – I would love to share your projects in my next  "n*Spiration From Around the Globe".
SaveSave
SaveSave
SaveSave