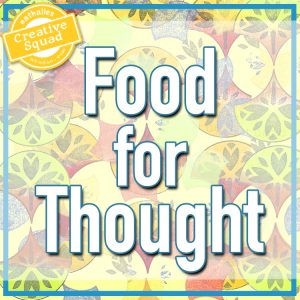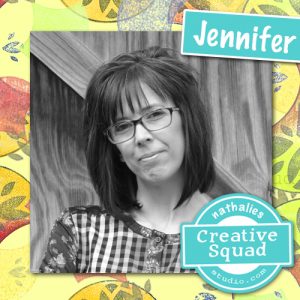 Hello everyone – time for a post from my Creative Squad! Today we have Jennifer Gallagher and her upcycled candy box turned recipe box and cards using my Fantastic Large stamps and my Buenos Aires stencil. This month's theme is Food for Thought – Let's take a lighthearted look at food! While the culinary world has become an art and a science in terms of preparation and presentation, sometimes it is the simplest foods that bring us the most joy. Simple fare or elaborate family traditions, we all have our favorite foods. What is yours?
---
This month we are discussing food for thought. Well, I am a southern girl. We take our food and our traditions very seriously. So when I received this month's prompt, I instantly thought of family dinners, holiday celebrations, and those recipes that get handed down from person to person. This month, I am sharing with you a fun way to recycle a candy box into a recipe box. Let's get started.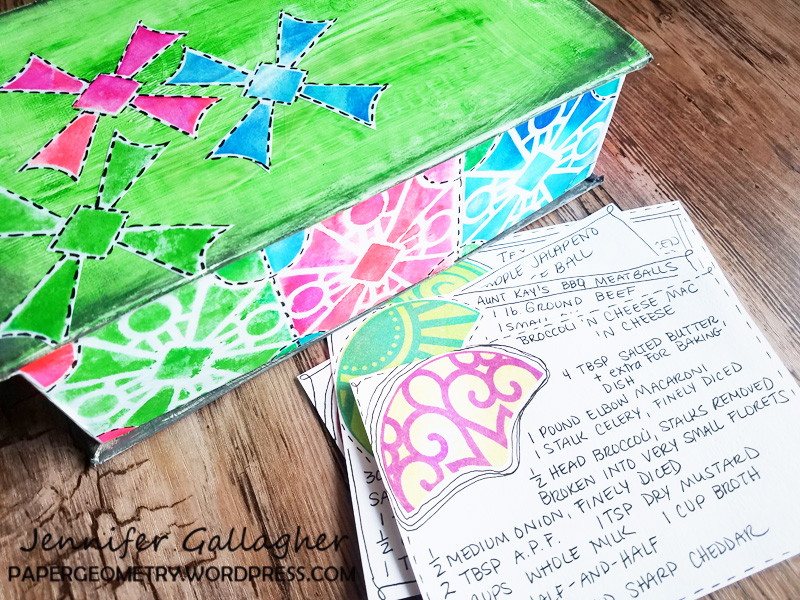 I had been holding on to a candy box left from Valentine's Day for a while now. I knew I could turn it into something fabulous. I started by applying a coat of white gesso to the box. (It ended up needing two coats.)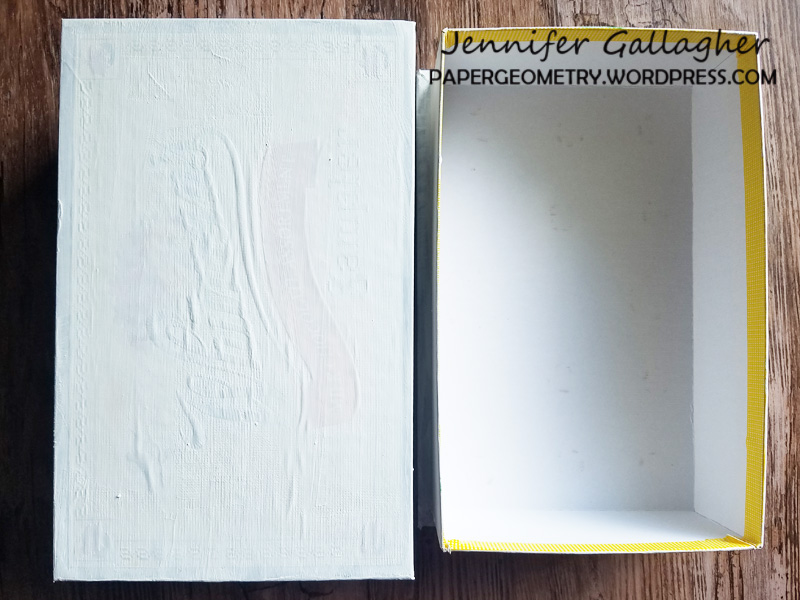 While the gesso dried, I created a series of papers to use for collage. Using just basic computer copy paper, I stenciled acrylic paint through Nat's Buenos Aires stencil with a mini blending tool.
Next, I cut some shapes out of the stenciled paper. This is one of my favorite ways to push my stencils and stamps to get more out of them.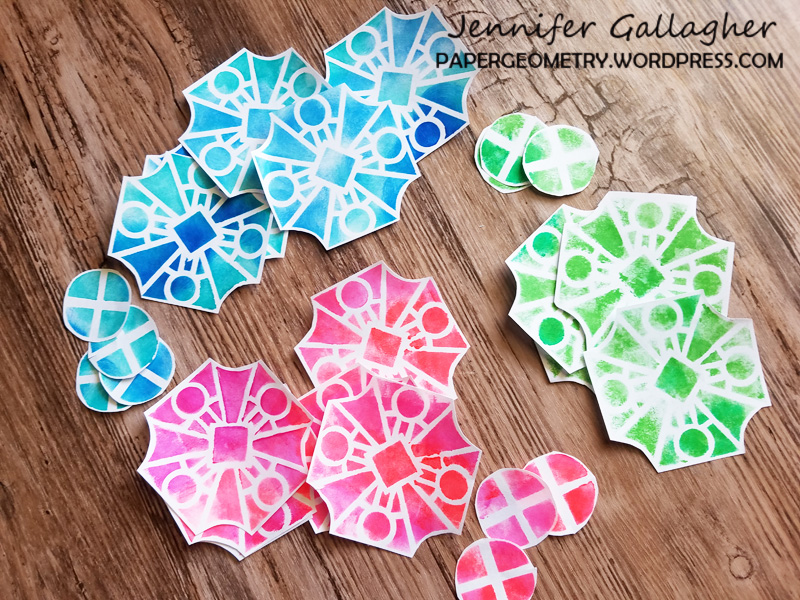 Using matte medium and a small brush, I glued down the cut out shapes in a pattern that was pleasing to me. I followed this pattern around the entire side of the box.
I painted the top of the box green. Once it was about half way dry, I dabbed the paint with a baby wipe to give the top texture and a distressed look. Then I dabbed a little dark grey acrylic paint along the edges of the top of the box.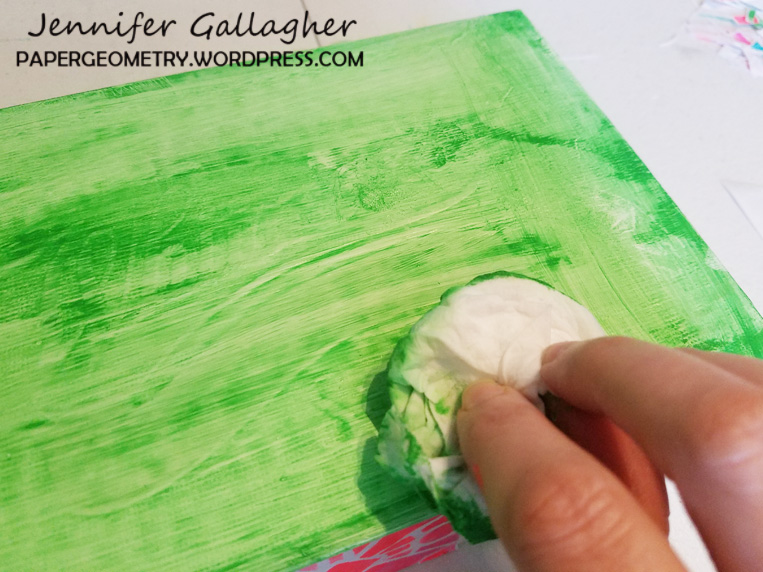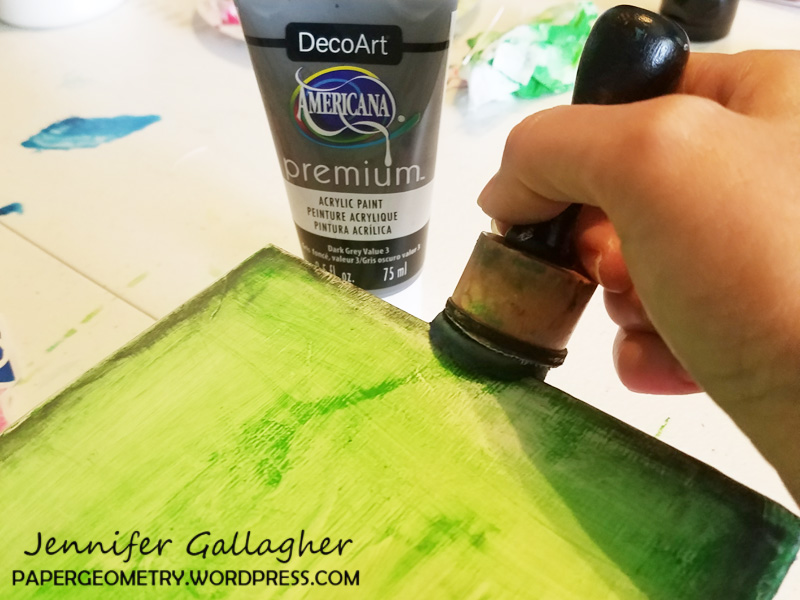 I cut out three more shapes from the painted paper and glued them to the top of the box. I added doodles around the designs with a black posca pen. I liked it so much I did the same around the sides.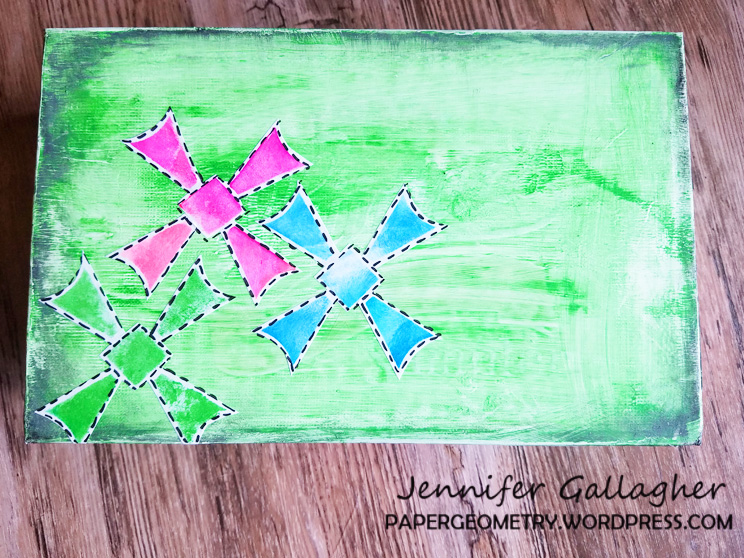 Now we need recipe cards. I started by stamping the Solid Fan in one color onto copy paper and then stamping another color in the Fantastic Large designs over that. I used archival inks for this process. I cut each one out, modified it slightly with scissors, and glued it to my blank 4×6 inch recipe card. I added a little doodling with a black pen and wrote in my recipes.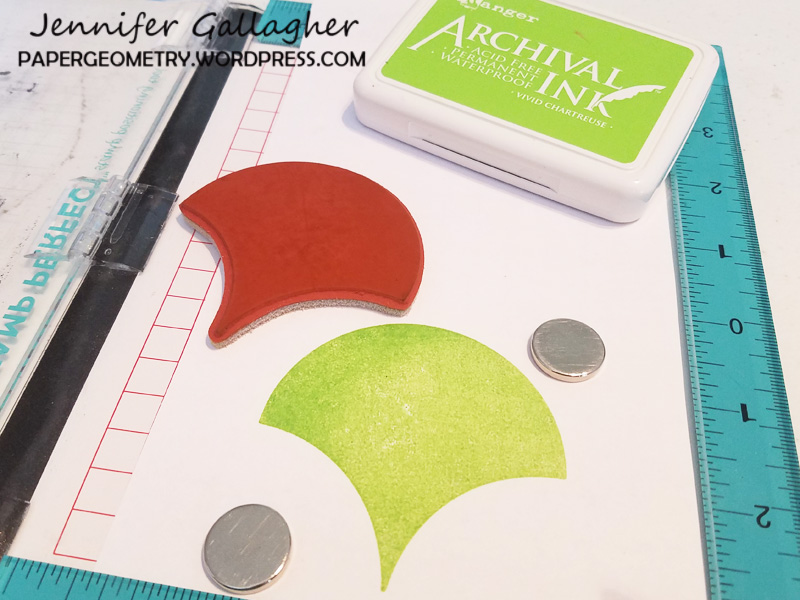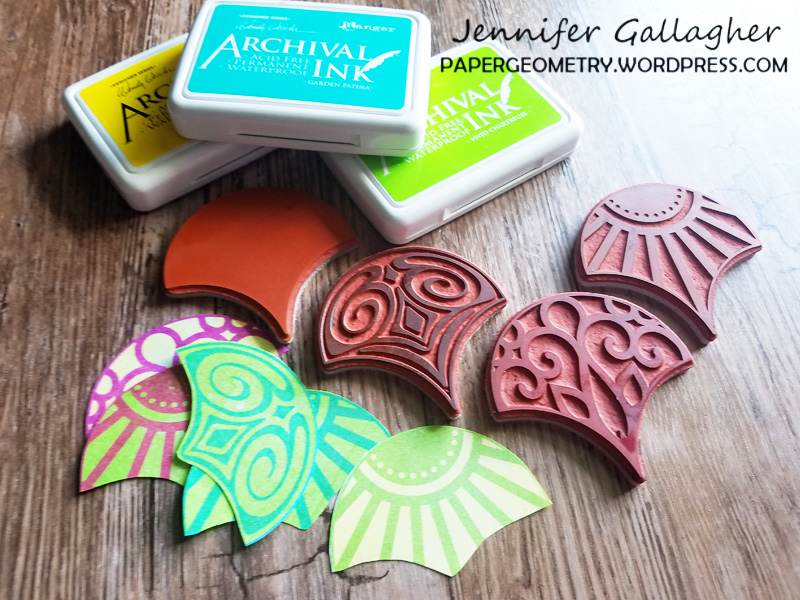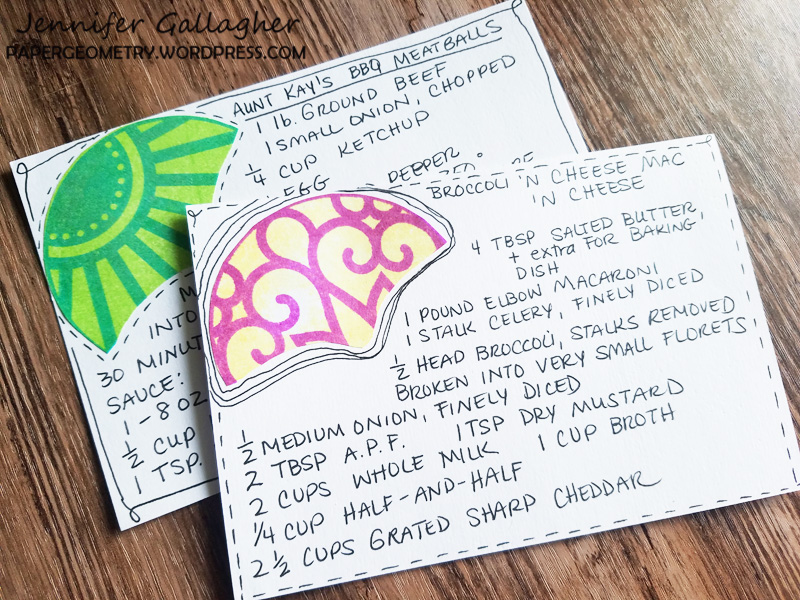 Saving our traditions to pass down to others is very important. I have so many cherished recipes that not only help me keep those traditions alive, but remind me of people that have passed and good times that are now memories. I hope you have enjoyed this tutorial. Remember, play along with us and share your creations!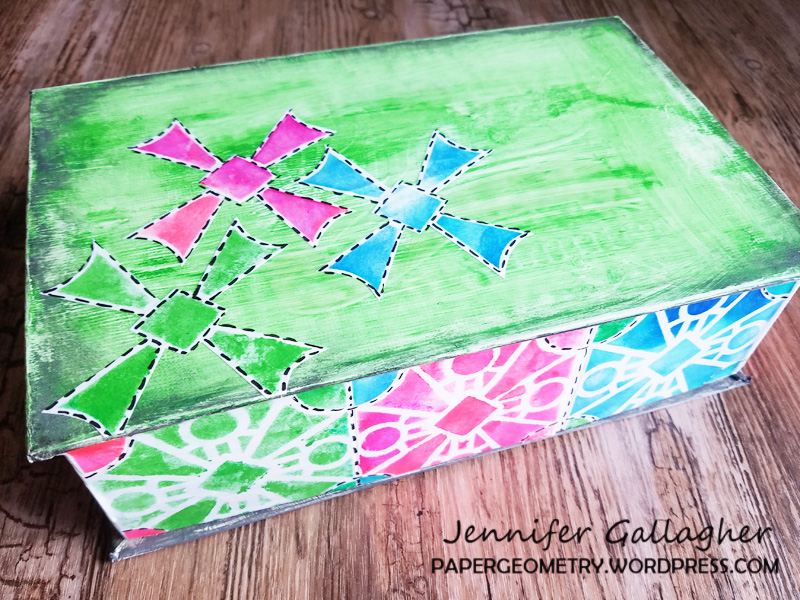 ---
Thank you Jennifer! I love how you cut up the stencil design to pull out some cool shapes. You can find all of my Rubber Stamps and my Stencils in my online shop. In addition to a candy box, here are some of the other supplies Jennifer used: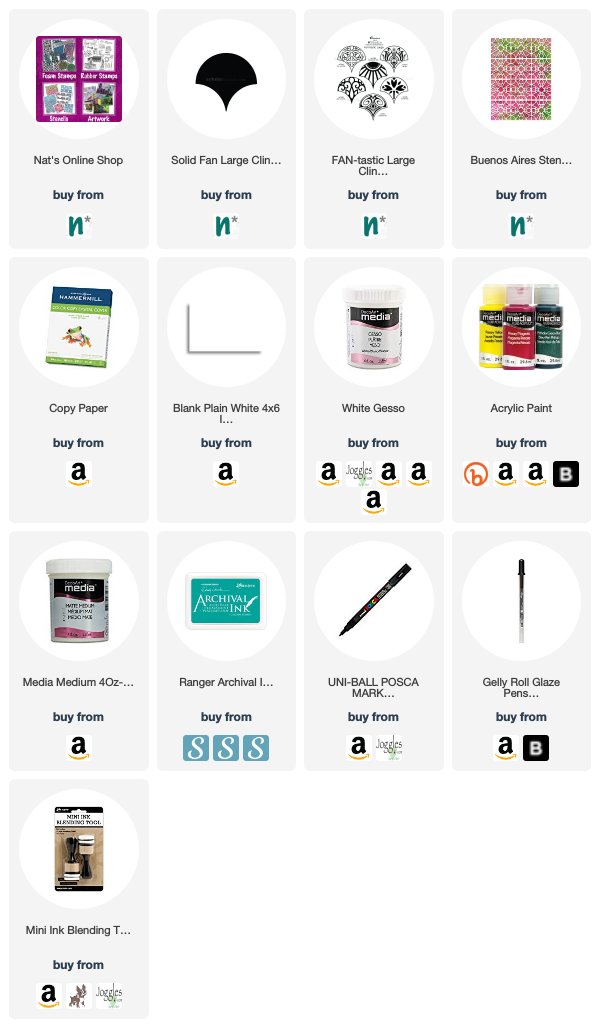 If you are working on something yourself that you'd like to share, please do!  I love to see how you interpret our monthly themes. Email me how you used my stencils and stamps with the theme and email me an image – I would love to share your projects in my next  "n*Spiration From Around the Globe".