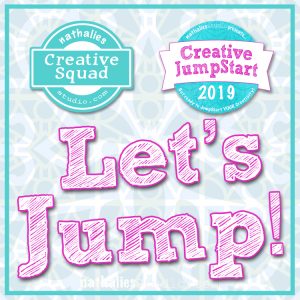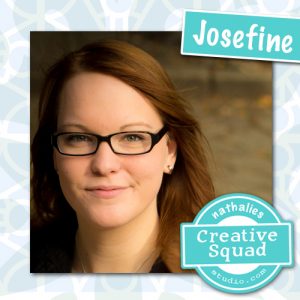 Welcome to the creative adventures of my Creative Squad :) Today we have Josefine Fouarge with a home decor piece using my Art Deco, Ornament, Lily and Park Blvd stencils and this month's theme: Let's Jump! – The Creative Squad is joining the fun of Creative JumpStart 2019 this month. They're creating objects for the home, inspired by the CJS19 theme My Home is My Castle.
---
Welcome to 2019 and an entire year of excitement and creativity. January is starting off with a great treat – Creative JumpStart, this year with the theme "My Home is My Castle". The Creative Squad jumps with all the 31 artists (and hopefully you?) and shares their interpretation of the theme.
My project is a set of wings that has been laying around for a while now. I thought that it is perfect for my next home decor piece, so I grabbed it and stared at the wings for a while. I rarely work in a size like that and I felt a little intimidated at first. Once I let go of the feeling, I just grabbed Nat's Art Deco stencil and a color spray and started.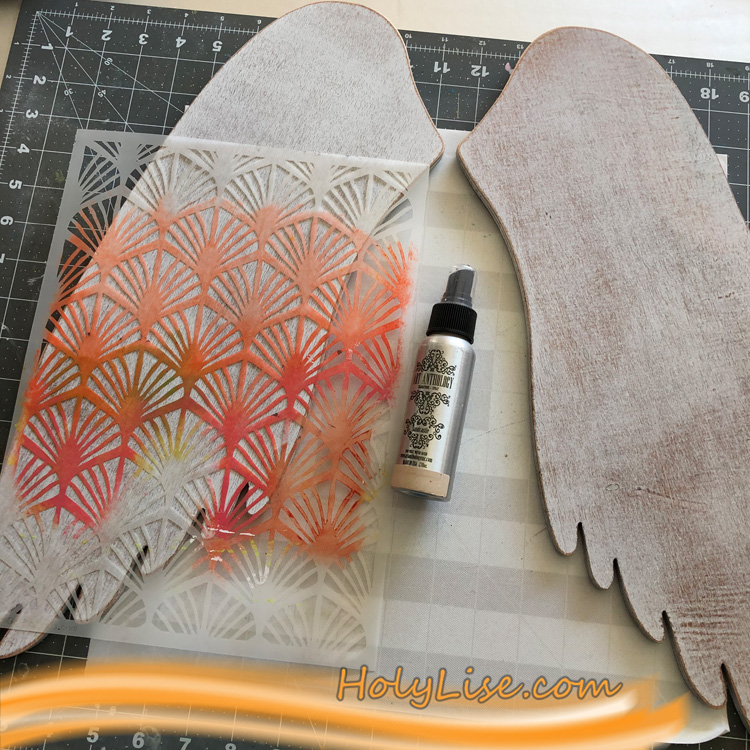 I added a little texture to both wings, starting with a more neutral color.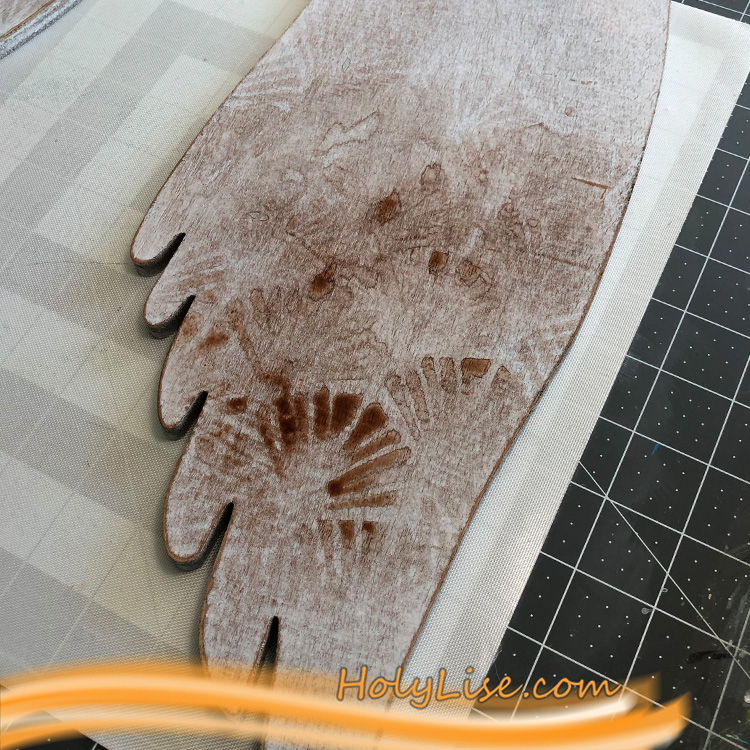 The more patterns I added the more confident I got and finally, was able to let go of the intimidating feeling. I enjoy when this happens as it allows me to turn my head off completely and just enjoy the creative process.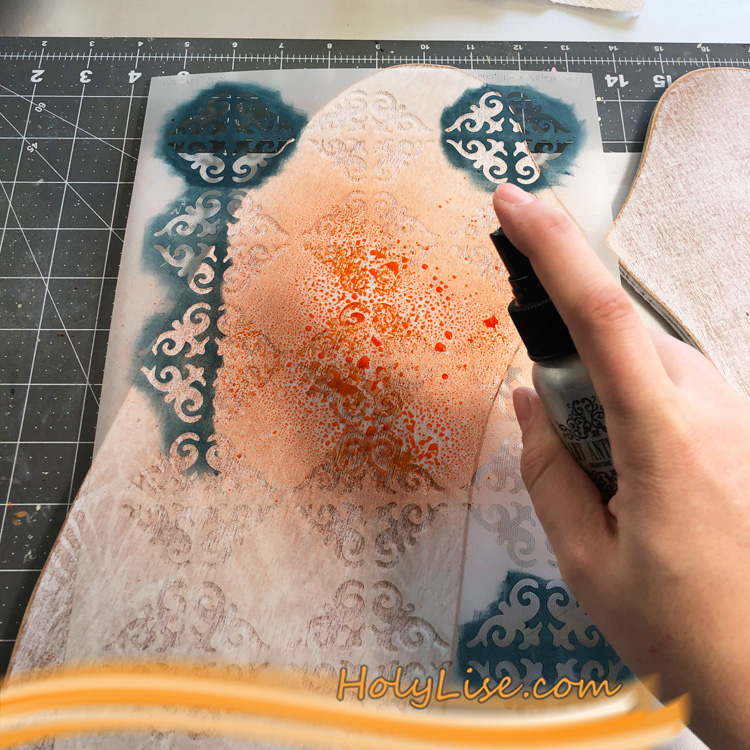 After I added a few ink sprays and mixed them up with water, I added more patterns with Nat's Ornament and Park Blvd stencils using Distress Oxides.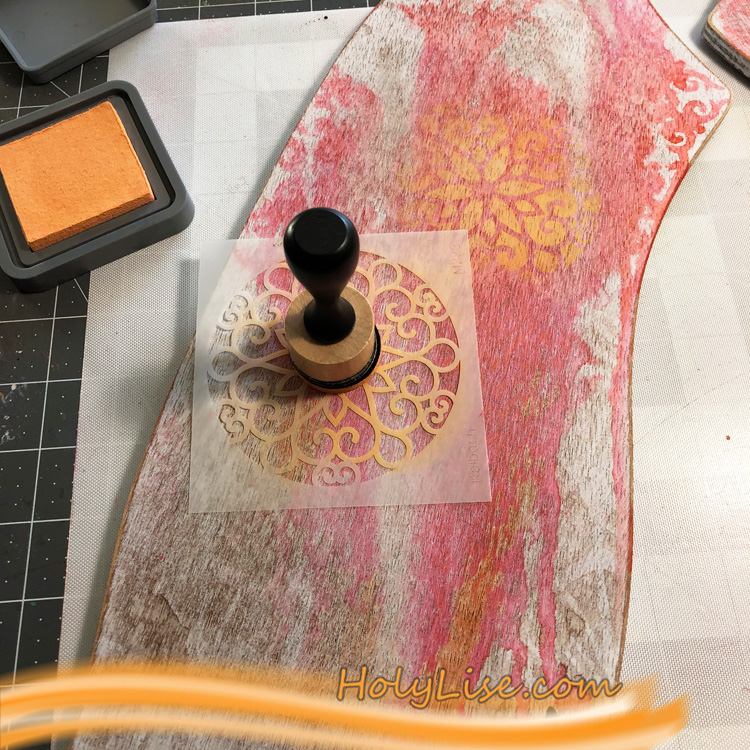 Once I liked my background, I started working on my foreground. I found the "home" at an antique store. It's a rusted metal piece that was perfect for my project. So, I arranged the Lily Wallpaper stencil, a frame and the metal word till I liked the composition.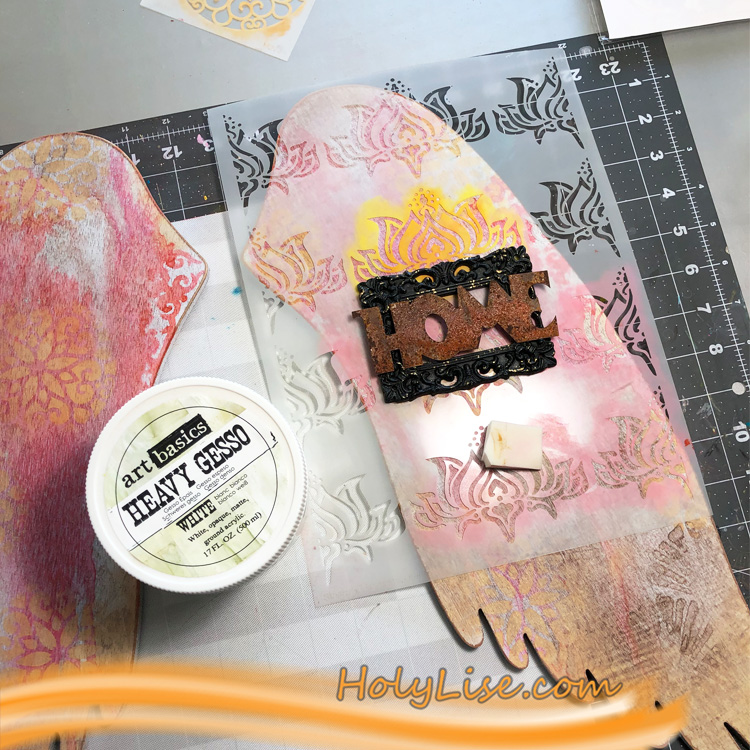 First, I added some gesso through the stencil and later some Golden Mica Flakes.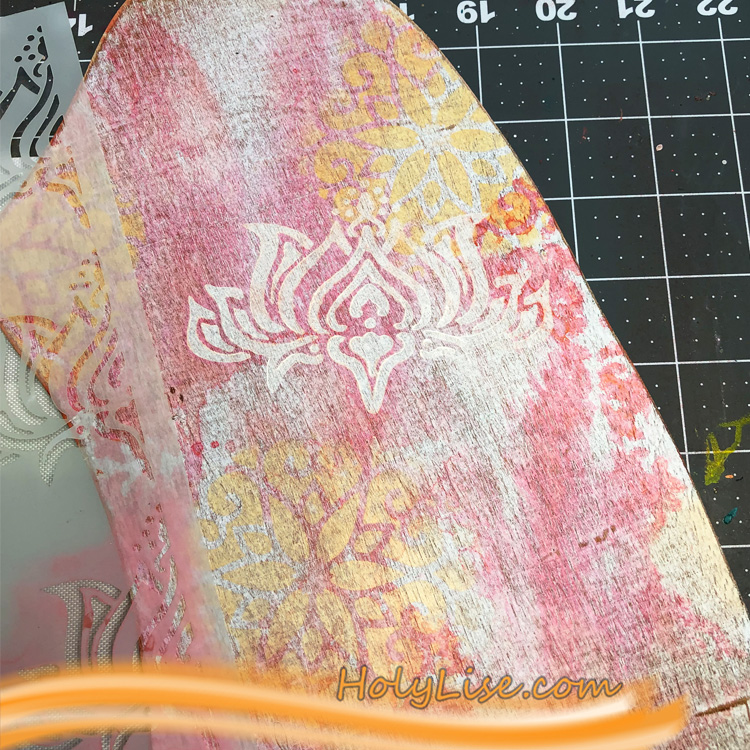 I adhered the one frame down, but the other wing felt naked. Thankfully, the frame came in a 2-pack which allowed me to assemble another one.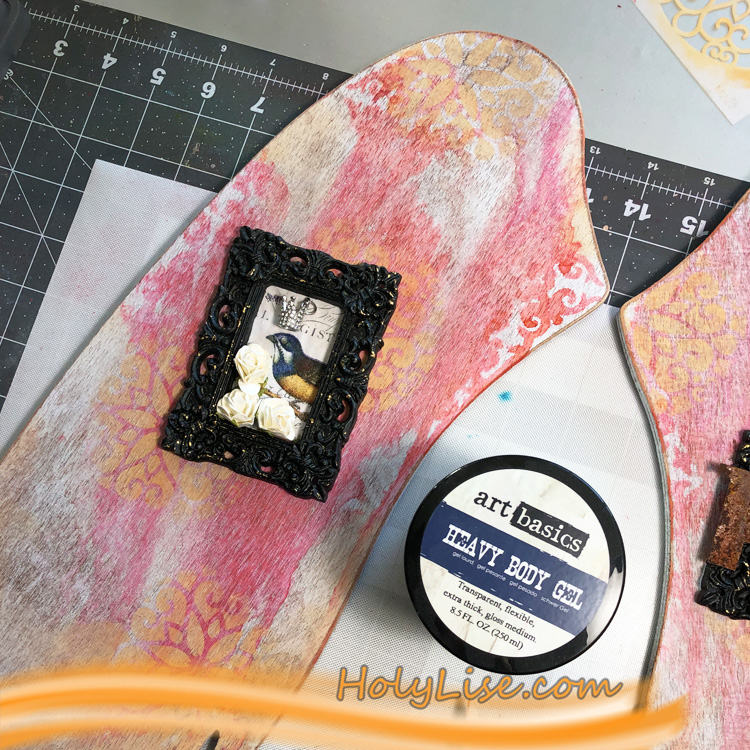 Now I had to let it sit. Patience… But it was so worth it. All the pieces are securely attached to the wings and I can now hang my new home decor piece.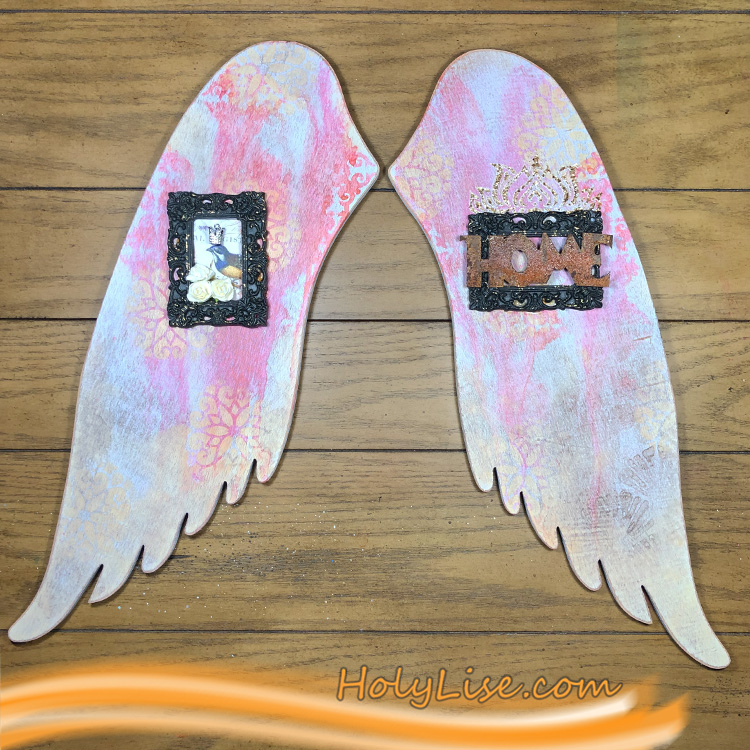 I like that it looks like a simple piece but when you look closely, you can see all the different patterns and layers.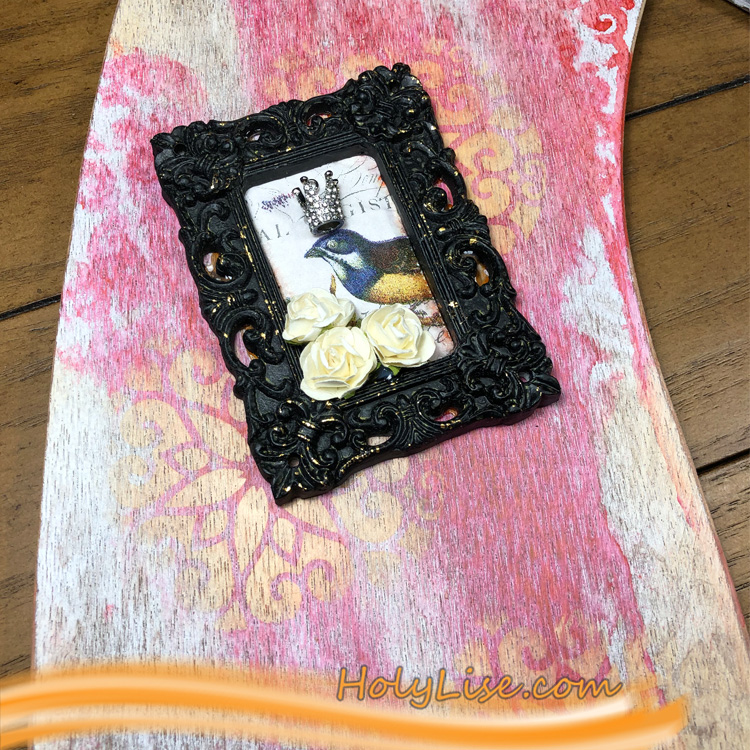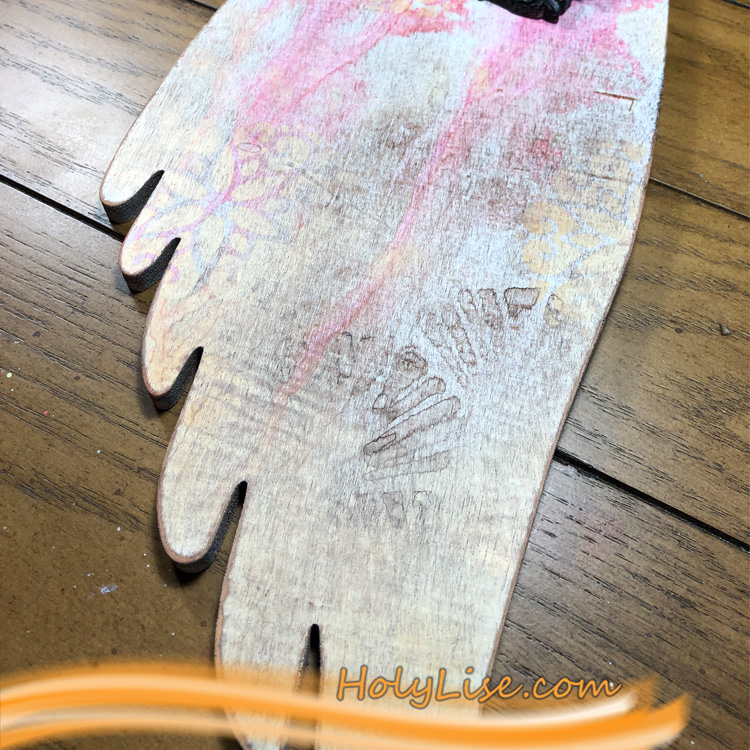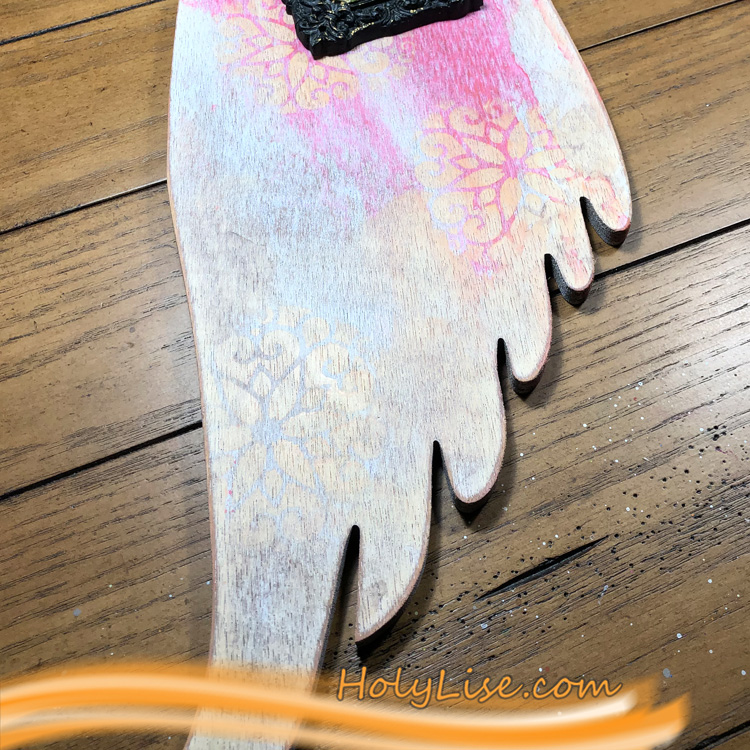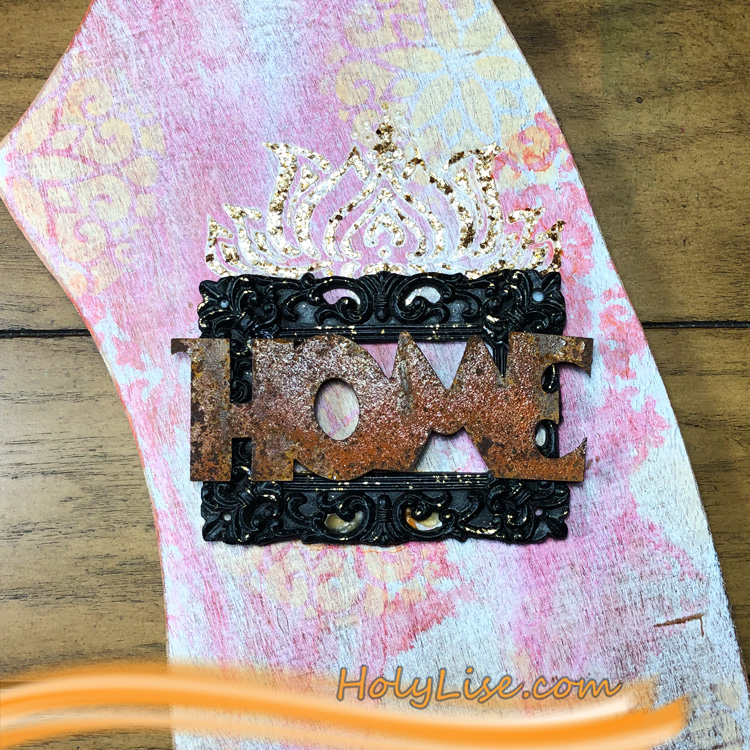 Thanks so much for stopping by. Don't forget to check out Creative Jumpstart and all the inspiration that it comes with.
---
Thank you Josefine! I hope all of our readers will find inspiration from this post to try something new and maybe even a bit daunting this new year. Just go for it like Josefine did! You can find all my Stencils in my Online Shop. In addition to some decorative frames and assemblage elements, here are some of the other supplies that Josefine used: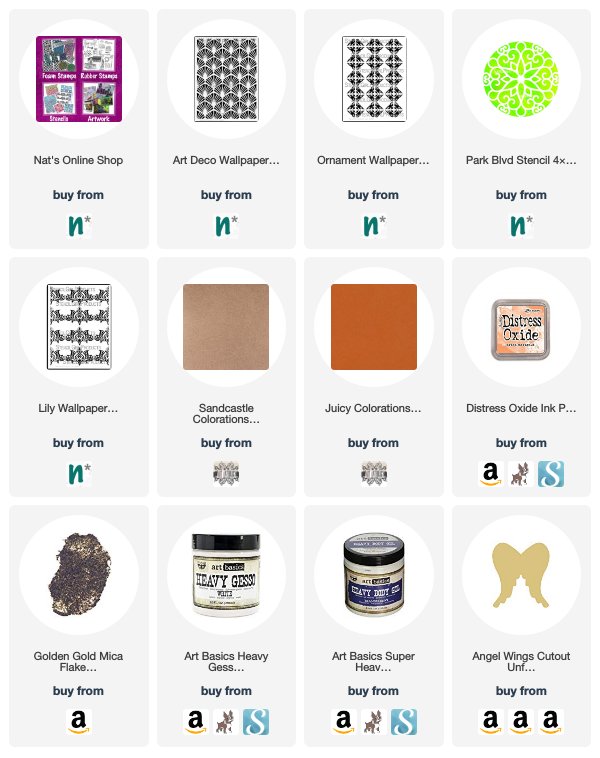 Feel inspired? Working on something yourself that you'd like to share?  I love to see how you interpret our monthly themes. Email me how you used my stencils and stamps with the theme and email me an image – I would love to share your projects in my next  "n*Spiration From Around the Globe".