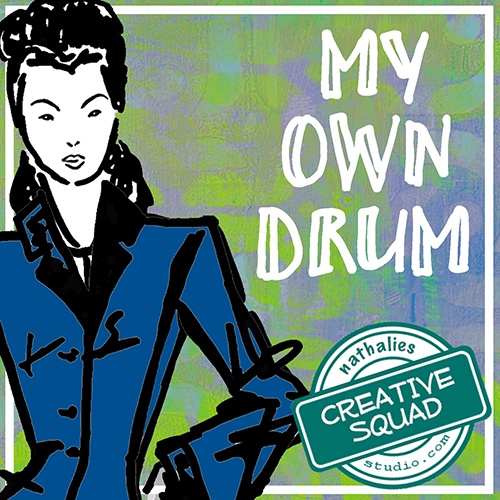 It's Tuesday again and time for my Creative Squad to share a project with you with this month's theme: "My Own Drum". Throughout the month of June, the team will use my new Fashion Dame Rubber Stamp Set to interpret the theme. This theme is all about inspiration, creativity, and personal expression. I asked my squad to create something that celebrates the power of individuality. March to the beat of your own Mixed Media drum this month!
This week we bring you an art journal spread by Michelle Rydell . Michelle created a super fun outfit for her Fashion Dame and she colorfully marches to her own drum !
—————————————————————————————————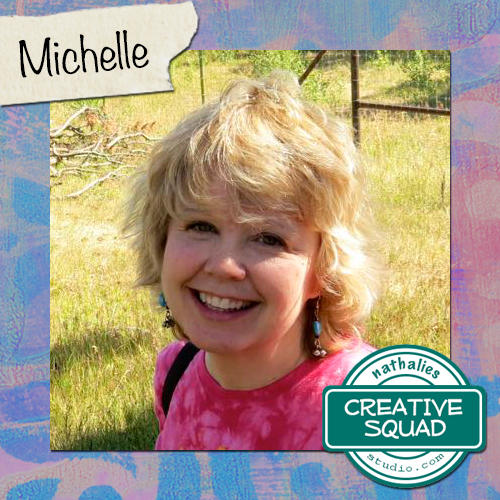 When I saw Nat's Fashion Dame stamp and stencil set, it reminded me of the happy hours I spent making paper dolls when I was a kid. I used to love to cut women out of the Penneys catalog, and make outfits for them. Did any of you do that, or was it just me?
Anyhoo, the theme for this month – "Marching to my own Drum," gave me a chance to do that again! Here's what I did…
My goal was to create an outfit for the fashion dame that was a style that fits my personality. I stamped her onto white cardstock. Then I got out my lightbox, placed typing paper over the top, and started drawing outfits to fit. I drew three so I would have options. (I used my pinterest style board for inspiration). I sketched with pencil first, and then went over the designs with a superfine pitt pen. This could get addicting! You can see two of the three designs in the first two pictures…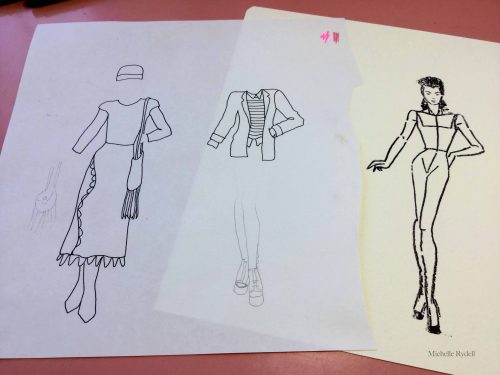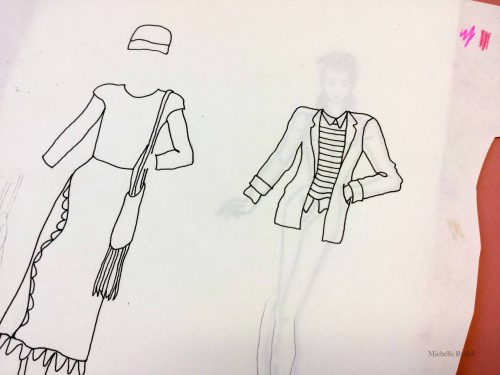 2. Then I started on the background. I first painted a quick layer of blue and green (ceramcoat craft acrylics), then stenciled a darker turquoise (dylusions) over the top, with the stencil that comes with the fashion dame kit.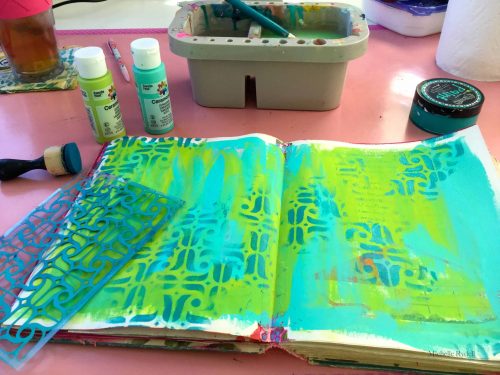 3. At that point, I wanted to bring the background and dame together. First step was to create a ground for her to stand on, so I tore some text paper and pasted it on.
4. Then I wrote out the title with paint pens in a variety of colors.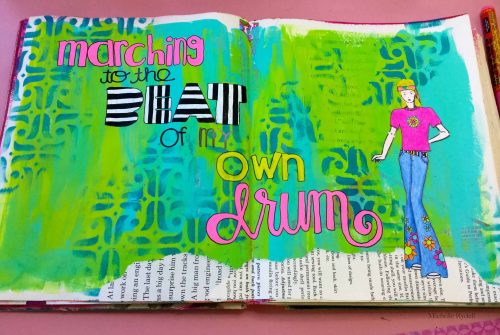 5. To finish it up, I added a quote by Brene Brown, and a bunch of doodles. Her outfit is colored with Prismacolor Pencils, and I made her blonde (since I'm blonde) with a paint marker. Here's the finished page…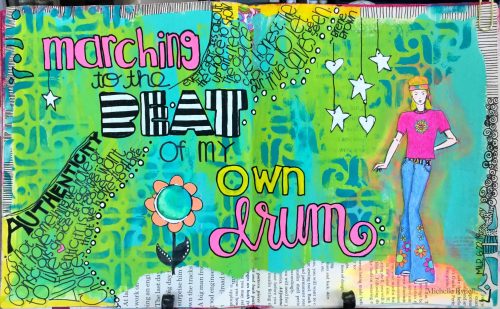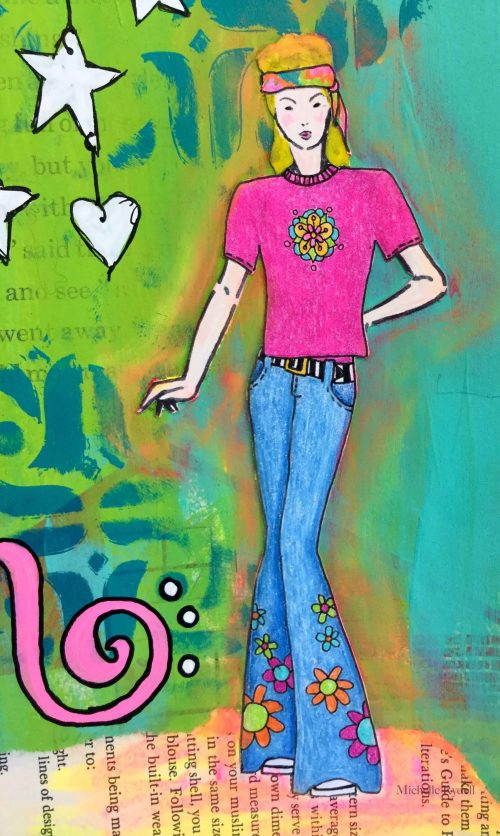 —————————————————————————————————
Michelle's page makes me so happy- the awesome outfit and the colors- and my oh my her lettering- yum!
Michelle used the supplies listed below (some are affiliate links):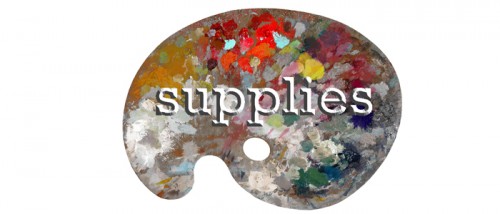 Maybe you will even play along with us -I would love to see how you interpret our monthly themes. Email me how you used my stencils and stamps with the theme and email me an image – I would love to share your projects in my next "n*Spiration From Around the Globe".
See you next Tuesday for another project from the Creative Squad!