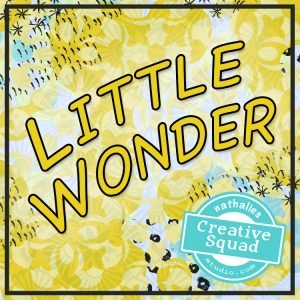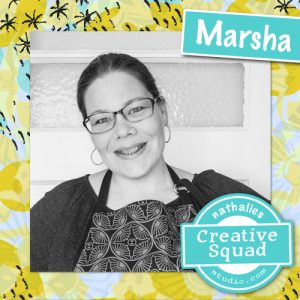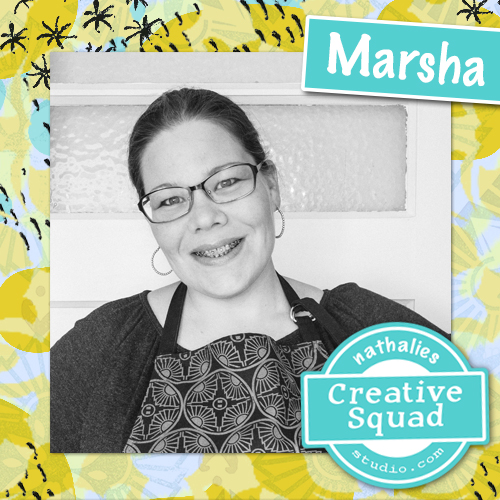 Hello from the Creative Squad and today we have another farewell post – this one from the super talented Marsha Valk! Marsha has been a joy to have on the squad and we will miss her but of course we will still be watching what she's up to online :) Today Marsha brings us a lovely little trio of mixed media canvases and a how-to video. She's using my Actually I Can and Fanfare rubber stamp sets and my Central Ave stencil. This month's theme is: Little Wonder – We're thinking small this month and focusing in on a tiny scale, exploring the delicate details, and creating something that is petite and precious.
---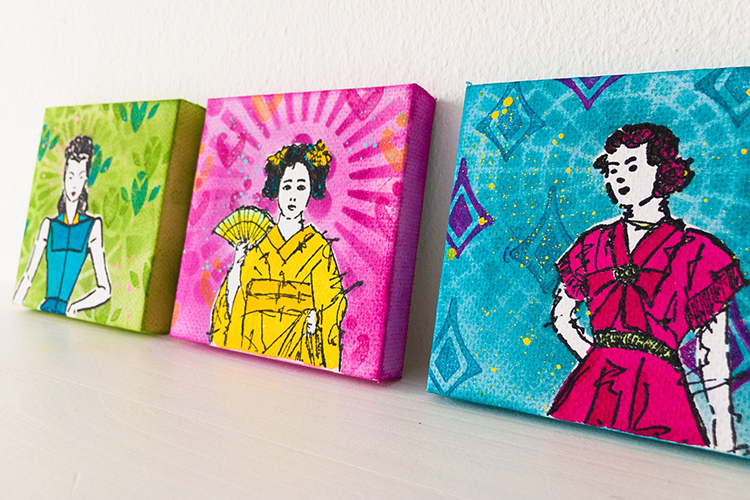 "Wie wat bewaard, die heeft wat" is a saying in Dutch. It translates into: Someone who saves things has something.
On the lookout for ideas for this month's prompt, I found a pack of four mini canvases while rummaging in my studio cabinet. I have no recollection of buying them, or why. I'm sure I thought they would come in handy one day. And they did!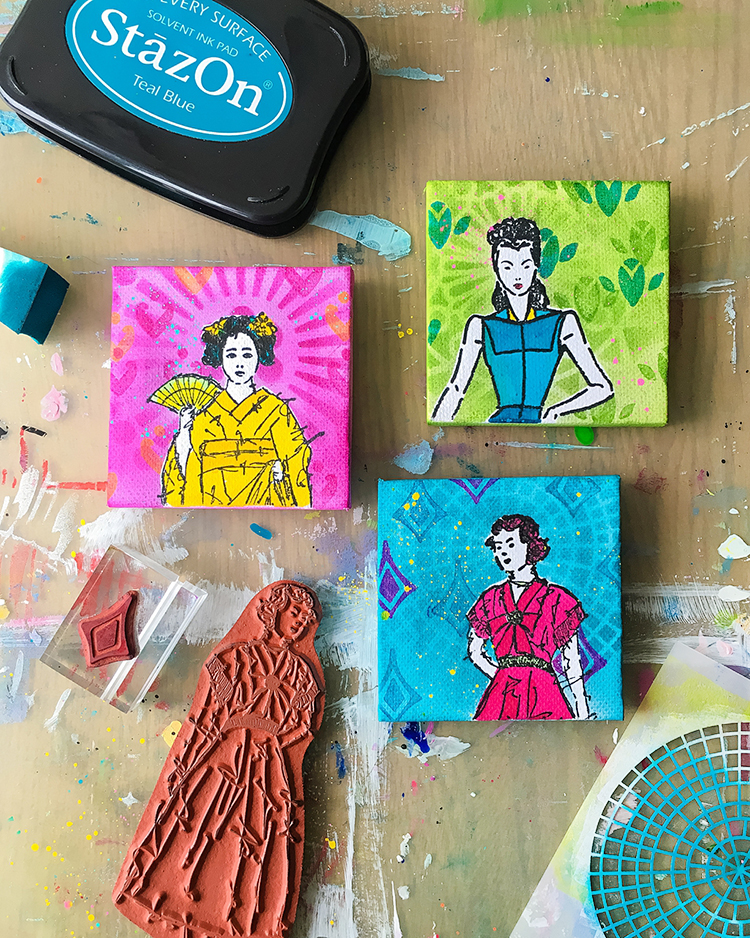 Our mission this month is to use a small rubber stamp that we haven't used before and a stencil.
There is no chance of me not having used a stamp in my n*Studio collection. However, I've been dying to do a project with the ladies from the Actually I Can Cling Rubber Stamp Set. And, for this special occasion, they will be joined by the Fashion Dame, an old friend from one of Nat's earliest stamp releases.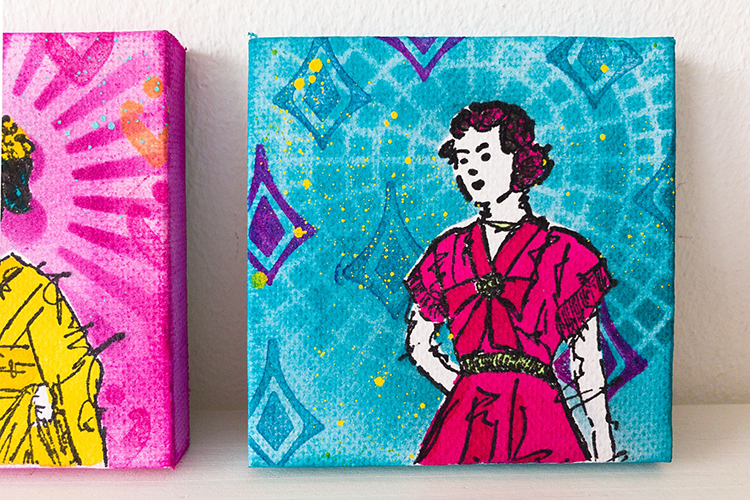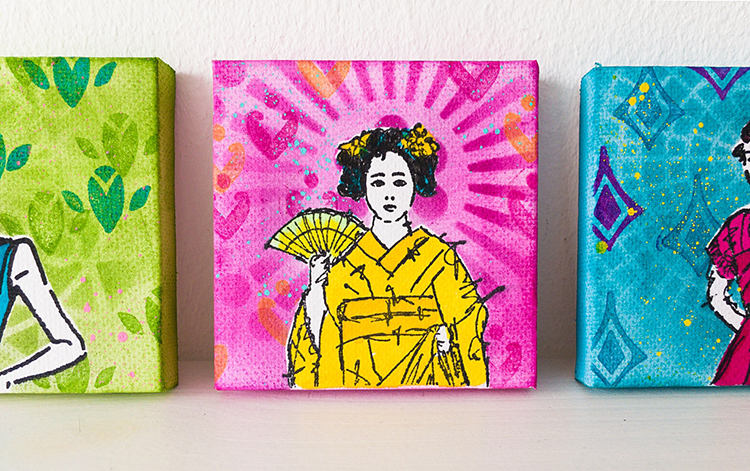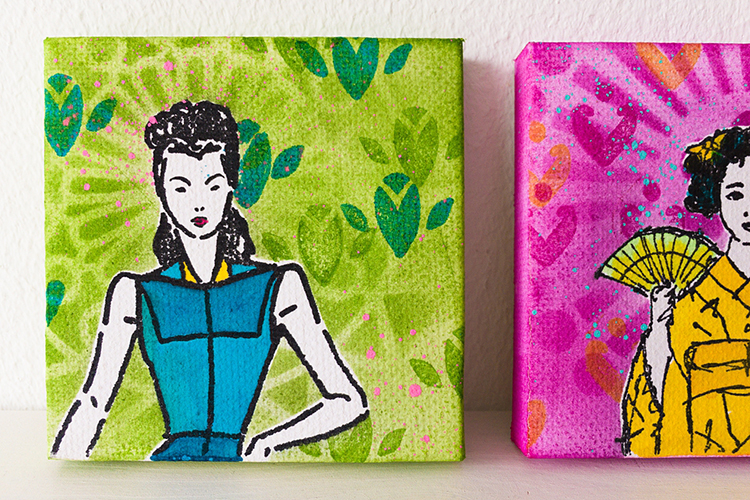 Watch the step-by-step video to see how I combined the Millie Cling Rubber stamp with the tiniest set of stamps in n*Studio collection and one of Nat's 4"x4" stencils.
Wishing you lots of little wonders!
Marsha.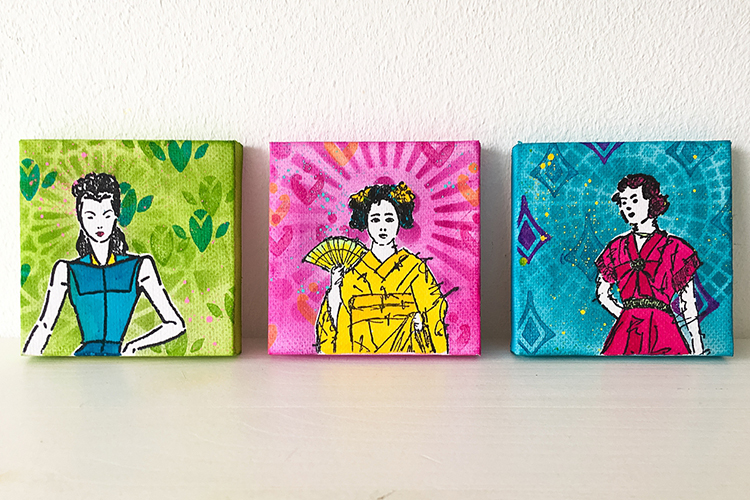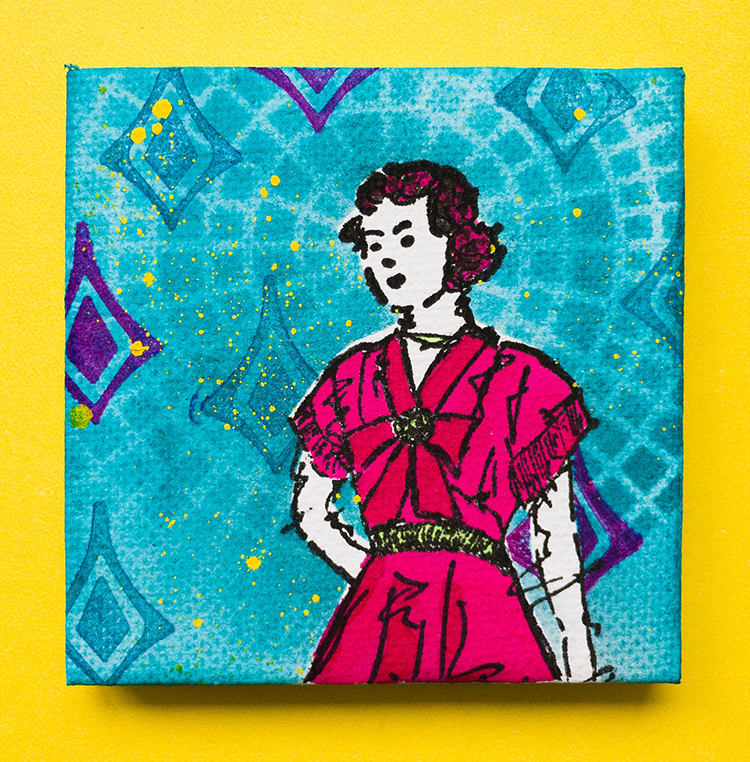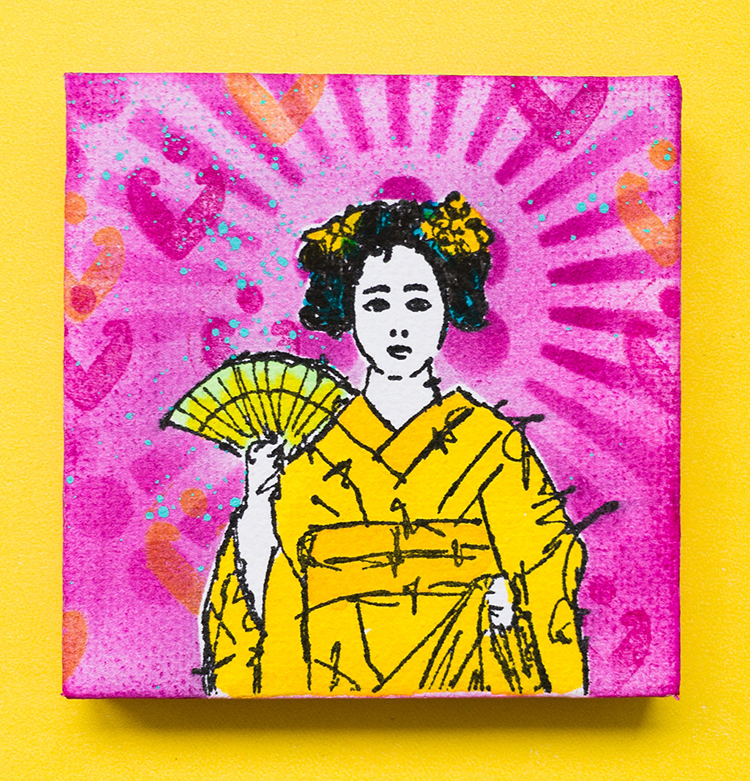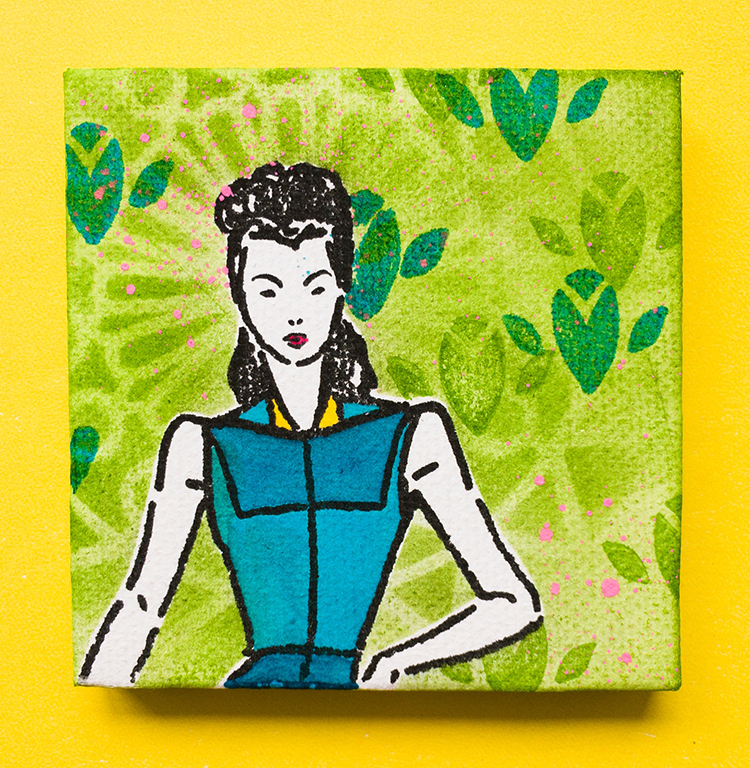 ---
Thank you Marsha! These little canvases just make us smile :) And what a great way to end your time with us here – it has been so much fun sharing your unique creative vision with our readers!
Want to try some mini canvases like Marsha has here? You can find all my Rubber Stamps and Stencils in my Online Shop and here are some of the other products she used: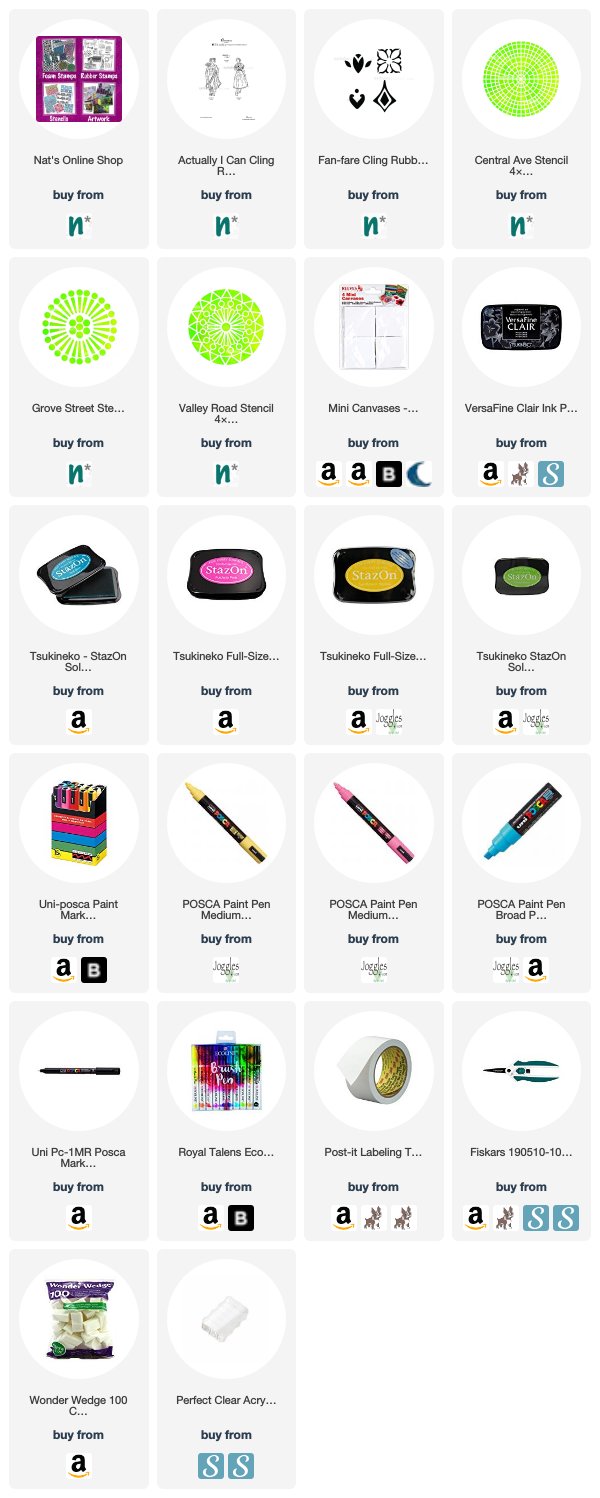 Feel inspired? Working on something yourself that you'd like to share?  I love to see how you interpret our monthly themes. Email me how you used my stencils and stamps with the theme and email me an image – I would love to share your projects in my next  "n*Spiration From Around the Globe".