Hello my friends – today we have some VERY exciting news. We have been waiting anxiously to spill the beans here and now is the time: We have 2 new Creative Squad members that we are so happy to welcome to the team and introduce today!!!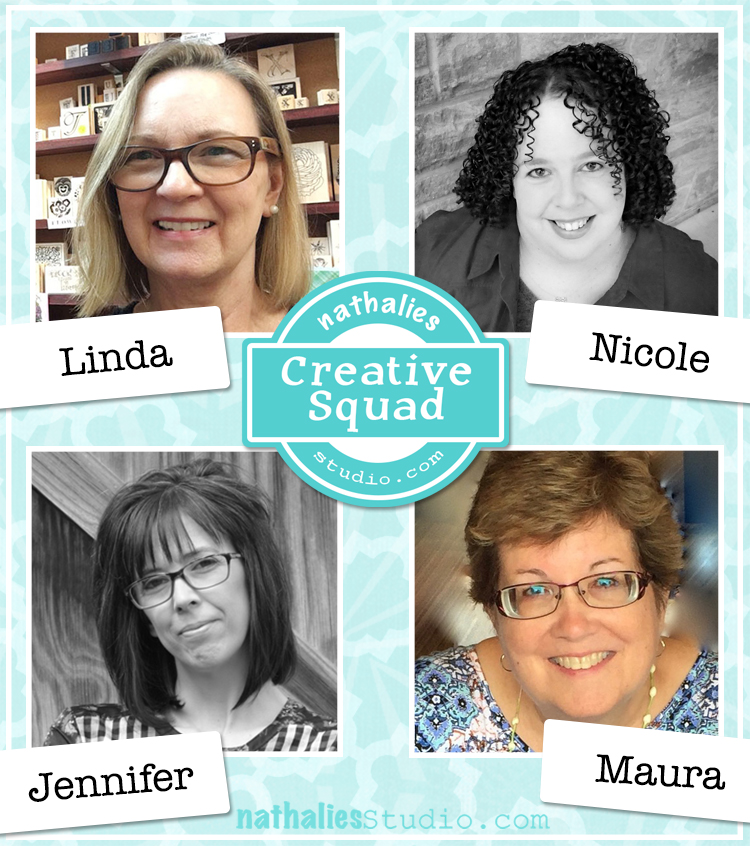 Welcome to Linda Edkins Wyatt and Nicole Watson! We put the call out last month for new Creative Squad members and Linda and Nicole blew us away with their creativity, unique styles, and engagement with their fans on social media. And now we are super stoked to have them on Nat's Creative Squad.
Here's a little more about the newbies, and a reintroduction to the rest of the awesome squad too :) Don't forget to tune into the blog on Tuesdays for projects and tutorials from Nat's Creative Squad. You can also explore squad members current and past on the Creative Squad page.
---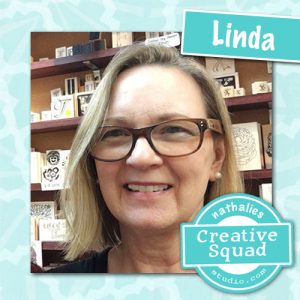 Linda comes to us from New York, NY and you can check her out on her website here. And here is a little bio from her:
Linda Edkins Wyatt has been drawing, painting, sewing, and crafting as long as she can remember. She has spent most of her career in commercial design areas: first working as a textile print stylist in the fashion industry, and later, as a magazine and newspaper layout designer. Over the years, she explored painting, weaving, pottery, sculpture and other art forms and finally, in 2006, discovered mixed media and knew she had found her niche. Linda, who teaches monthly classes at The Ink Pad NYC, never tires of experimenting with new materials and techniques, and loves to incorporate vintage and recycled materials into her artwork.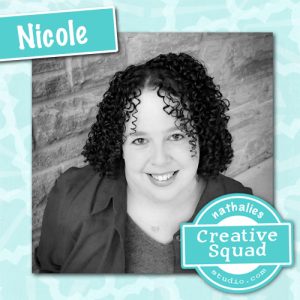 Nicole is coming from Texas, you can check out her here on her website. Here is her bio:
Hi! I'm Nicole Watson, a Midwest girl who married a Southern boy now living in Austin, Texas. Art has always been part of me … from collecting random bits of paper at a young age, to selling my first painting in high school, then discovering mixed media while studying art and design in college. Other stops along my art journey include scrapbooking, card making, freelance photography, and layout/graphic design. Creating in my studio and sharing my work with others gives me life, purpose, and is healing to my soul.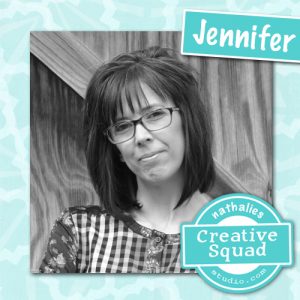 Jennifer from West Virginia has been with the squad for 2 years and you can learn all about her here on her website. Her bio is:
Jennifer Gallagher is an artist and art instructor currently living in West Virginia with her husband and two sons. She has been involved in the arts her entire life in one way or another. After studying fashion in college, Jennifer found herself drawn to new art forms and techniques. She now enjoys painting, collage, art journaling, and mixed media. Geometric shapes and patterns are her greatest source of inspiration and joy.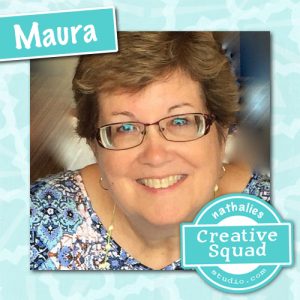 Maura from Upstate New York has been with us since January 2018 and you can check her out more here on her website. Here is her bio:
Maura Hibbitts – "I've joyously jumped to the right side of my brain to play with color and work in mixed media, sometimes with a steampunk twist, since retiring from teaching science. I'm back to being that kid that sat under the backyard tree and drew for hours. I enjoy life with my family in the Adirondack region of New York, love to travel, read, garden and still find myself fascinated by clouds and rocks from my years of teaching earth science."
And finally Judi Kauffman – our part time squad member who comes to us from Maryland. Judi likes to fly a little below the radar so you can learn all about her here on my blog post interview with her.
Please check out our Creative Squad posts each Tuesday for fun projects and inspiring techniques – there is always something new from this amazing gang and we are so happy to have them!