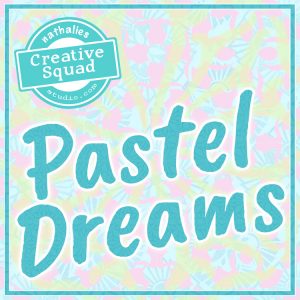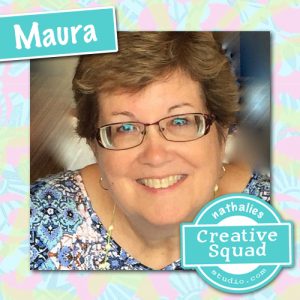 Hi from my Creative Squad! Today we have a colorful art journal page to usher us into summer from Maura Hibbitts. She is using my Floral Tile Large rubber stamp set and this month's theme: Pastel Dreams – This month we are focusing on the softer, gentler side of things and going pastel with our color palettes. These dreamy pale colors are undeniably appealing and just as powerful as their bolder cousins on the color wheel.
---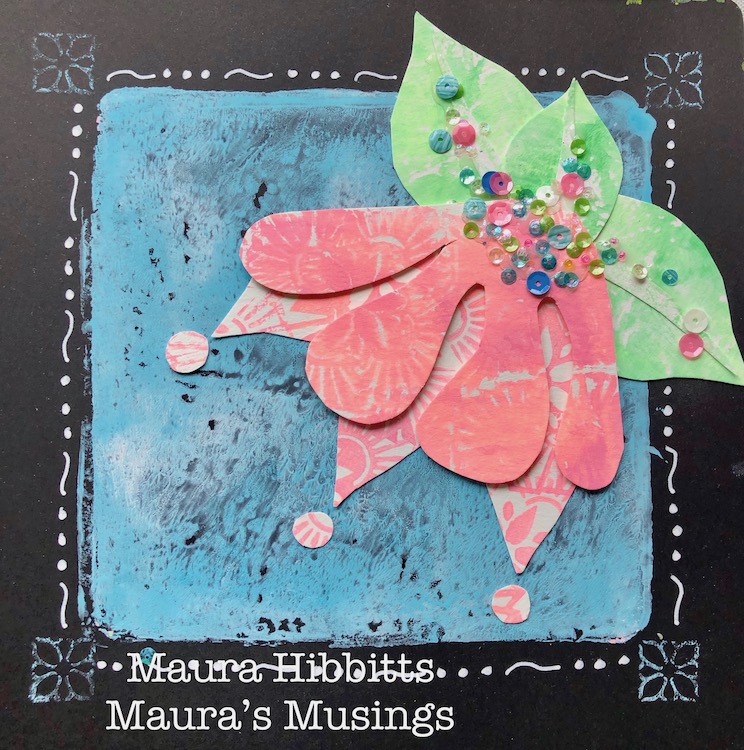 Why not create some giant flowers that only exist in your imagination? That's what I decided to do this month in one of my art journals. I'd kind of like to see these chunky flowers growing in my gardens now that spring is here!
I started off by printing watercolor sheets with the Large Floral Tiles, the gel plate, and pastel acrylic paints. I began with the green sheet and blended a bit of white, Green Tree and Green Energy on the 6×6 gel plate with the brayer. Next, I pressed the Versailles Positive and Negative stamps into the paint, then laid the paper on top of the plate and made my first print. I did a second ghost print, as well as stamping the paint directly onto the paper. I wanted a variety of printed designs from the same stamps.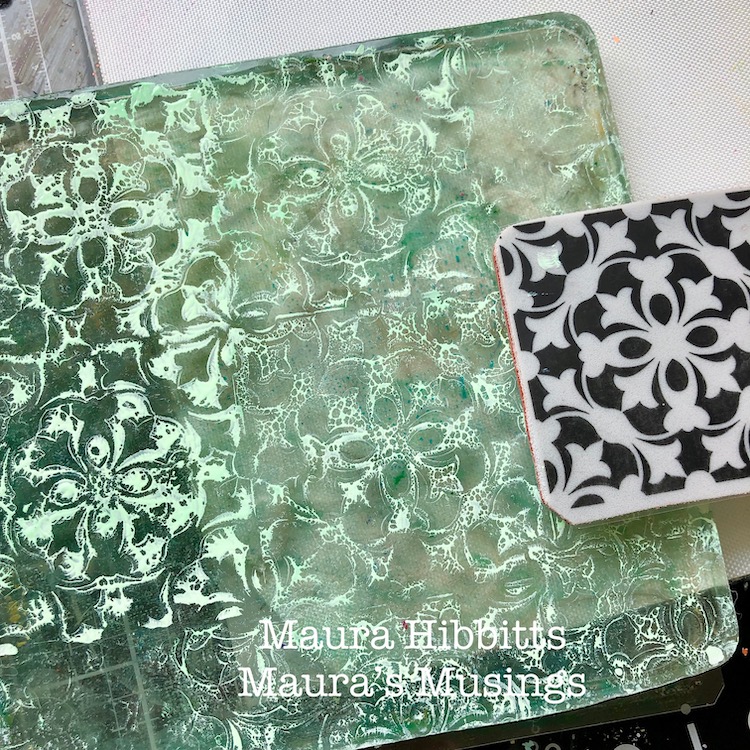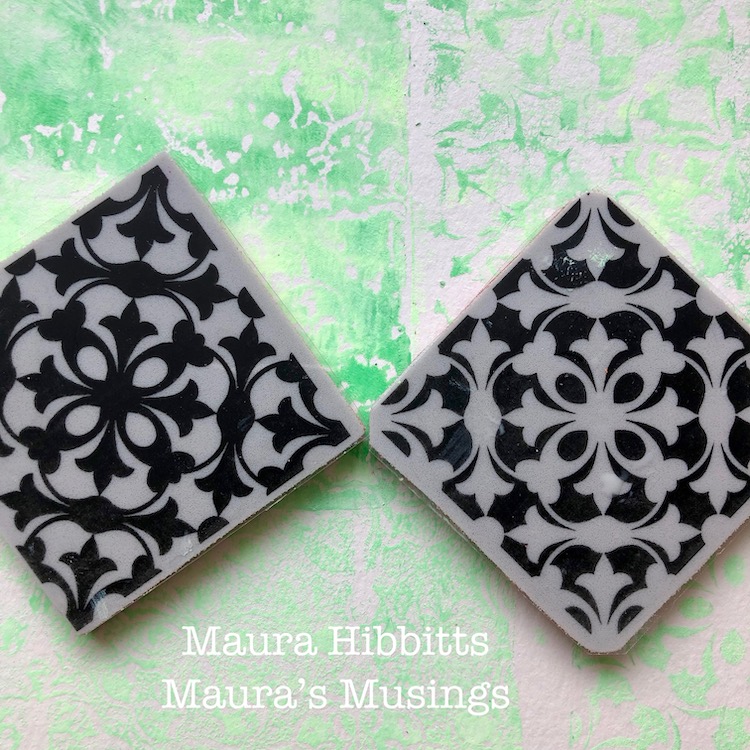 Tip: When you use paint to stamp with, it's important to clean them off right away before the paint dries into the detailed areas. Spritzing with water and scrubbing with an old toothbrush really helps get them clean.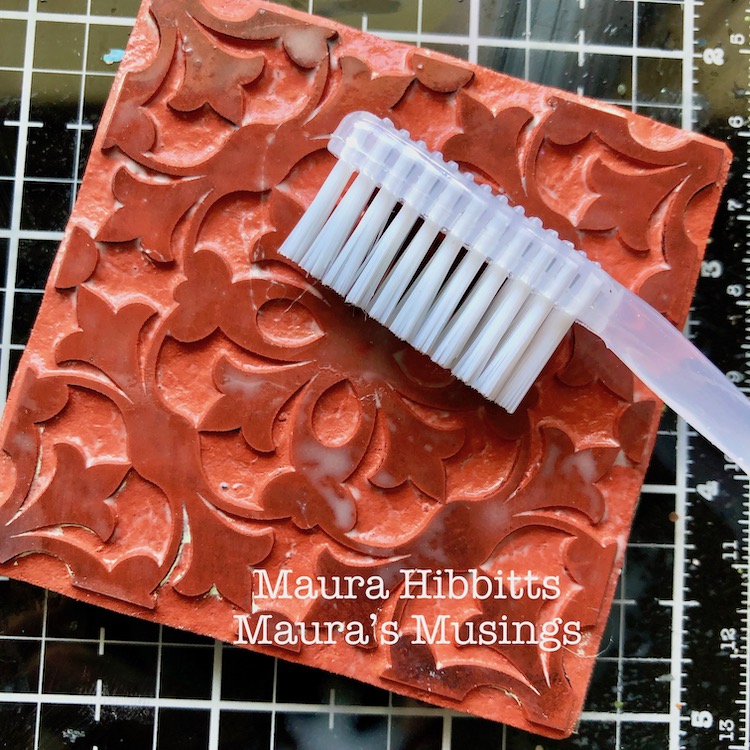 I repeated the stamping process with the Hamilton Positive and Negative stamps, white, Bubblegum pink and Peach Punch blended on the gel plate.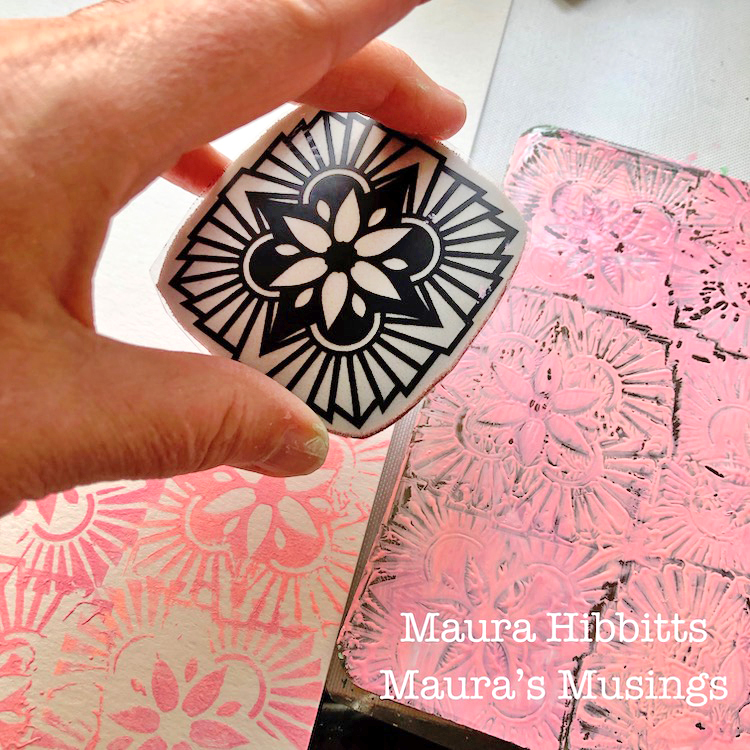 To create my blue backgrounds, I blended white and Indian Turquoise on the gel plate, spritzed it with water, and laid my art journal onto the plate. I made a second print on the facing page. I like the mixture of textures for the background. I also stamped a bit of the blue into each corner with the Fanfare cube.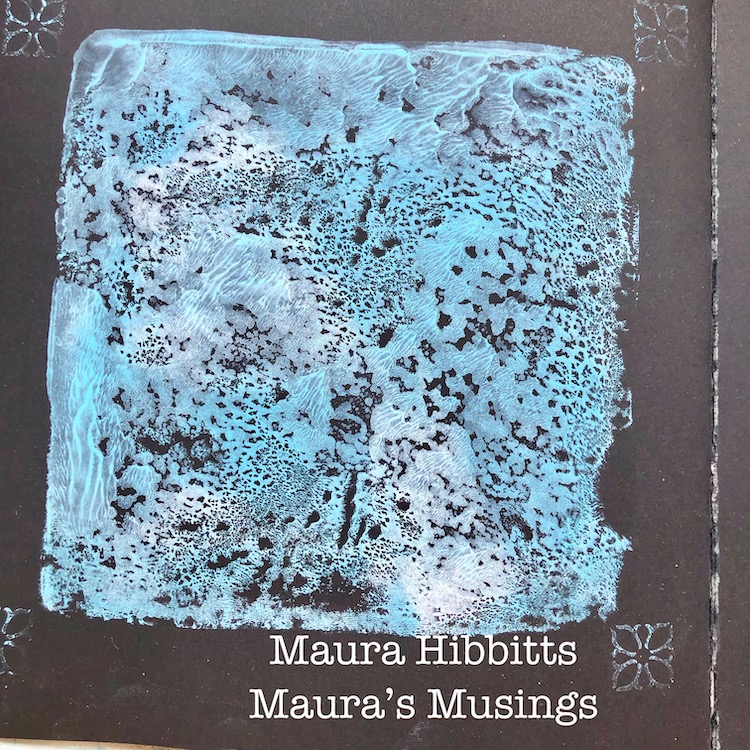 While the pages were drying, I hand cut my flower pieces, leaves and stems just following what I imagined.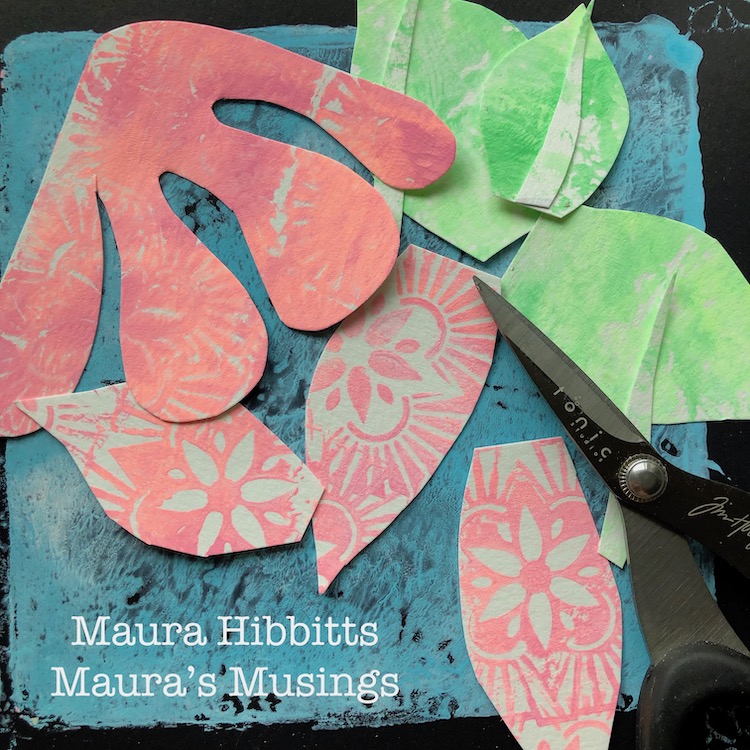 I glued the pieces of the flower down into the journal, then embellished with sequins and beads, and doodled around the edges.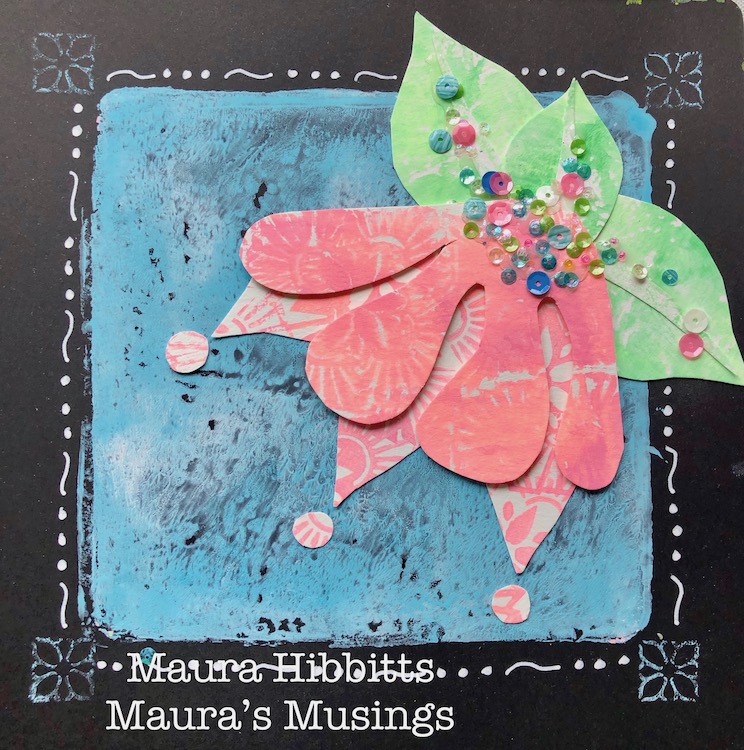 I repeated the steps, but made this flower upright.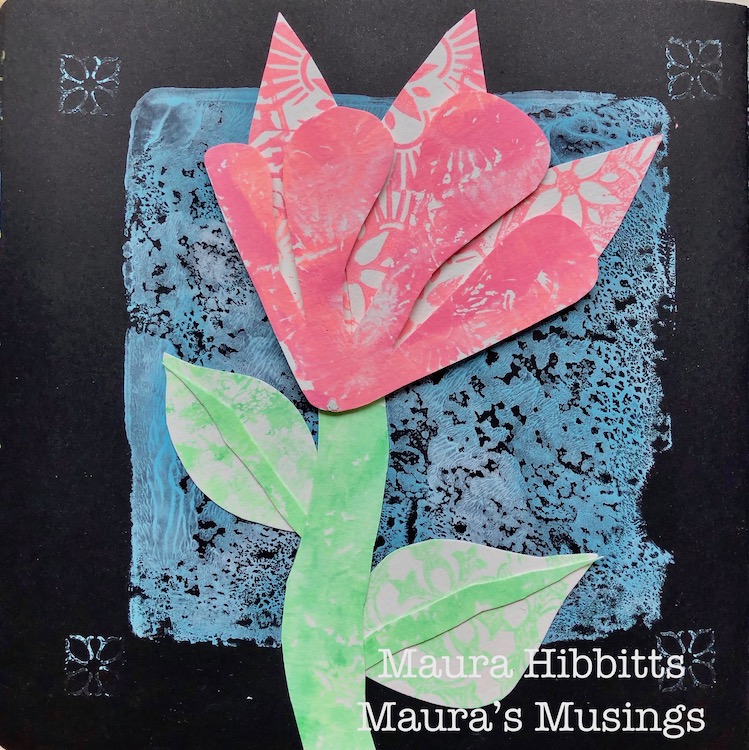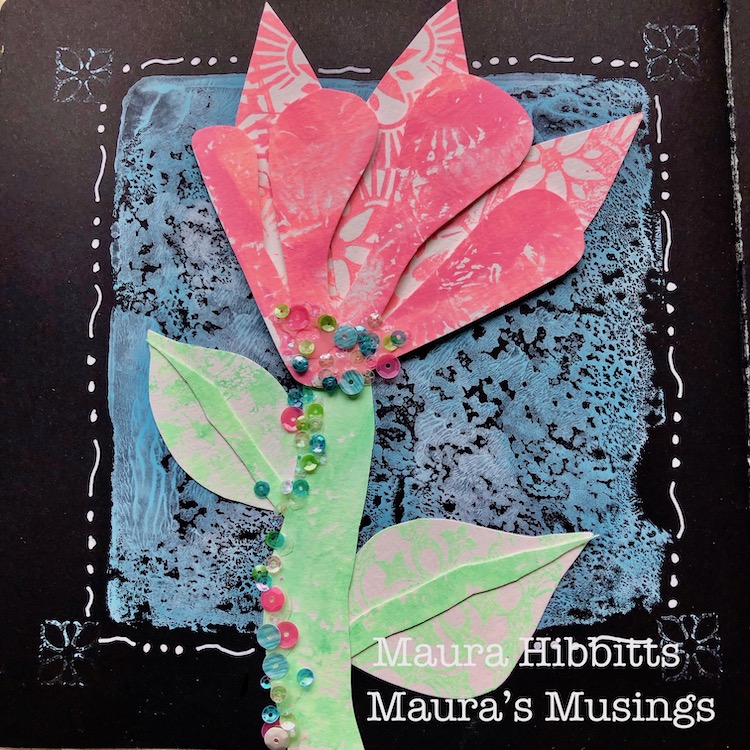 I don't usually reach for pastel colors, but it was fun to create with them this month.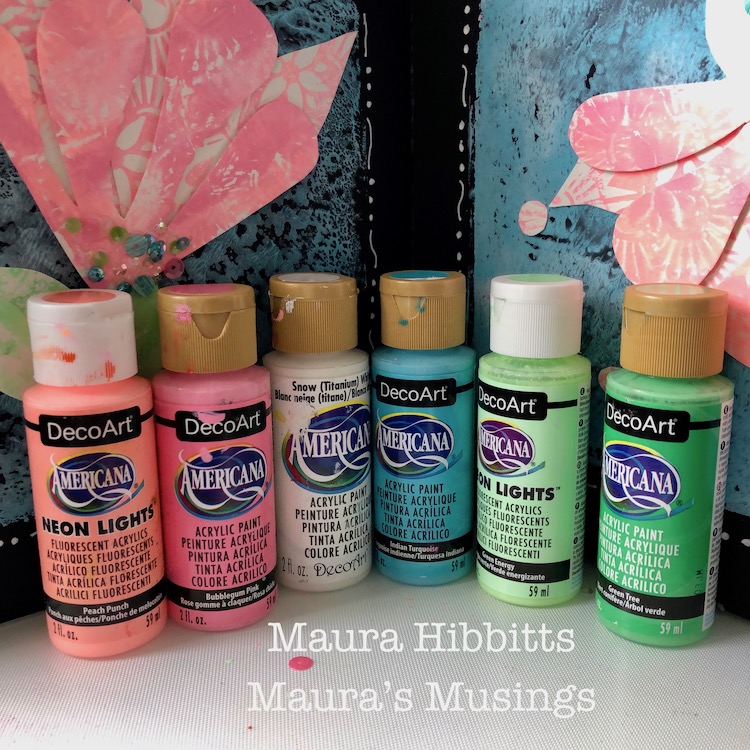 I felt that my pastel flowers would pop against a dark background which is why I chose my black art journal. Originally my idea was to create a scene of grass and sky and pink clouds, thinking back to the days of childhood, laying on the ground and seeing shapes in the clouds. I guess I bypassed all that and went right to what I was imagining with my funky flowers.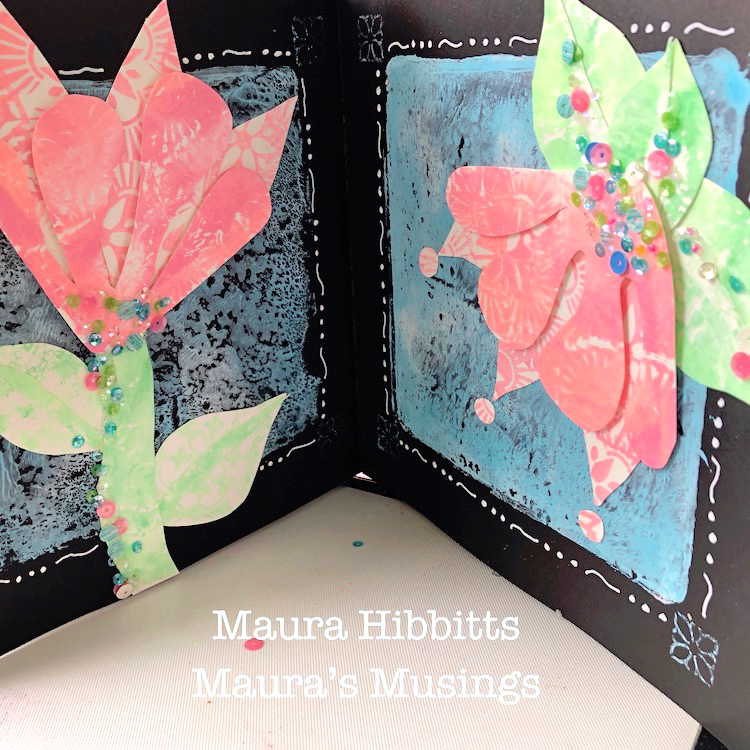 ---
Thank you Maura – I just love these fanciful blooms! You can find all of my rubber stamps in my online shop. Here are some of the other supplies Maura used: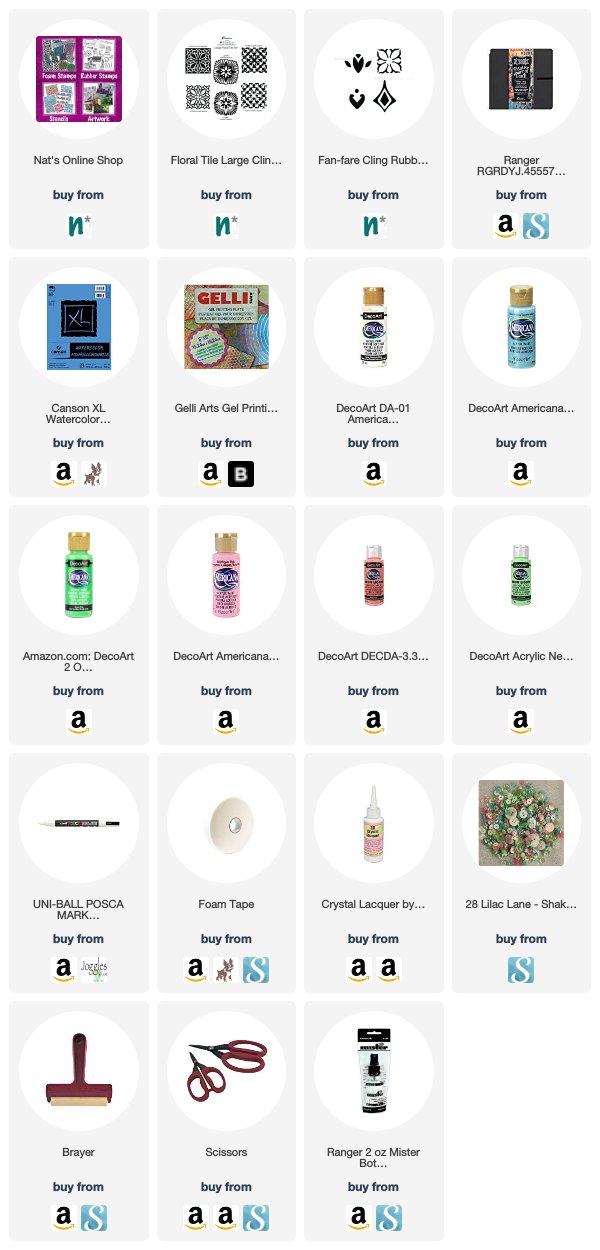 Feel inspired? Working on something yourself that you'd like to share? I love to see how you interpret our monthly themes. Email me how you used my stencils and stamps with the theme and email me an image – I would love to share your projects in my next "n*Spiration From Around the Globe".