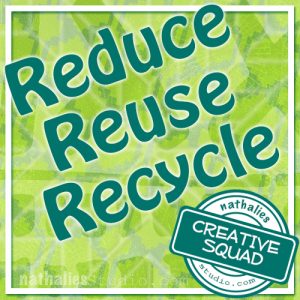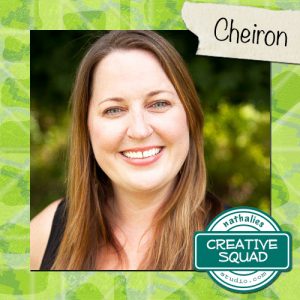 Hello from the Creative Squad! Today we have a spooky card from Cheiron Brandon to get you thinking about Halloween :)  She uses my Buenos Aires stencil to help her pull together this month's theme: Reduce, Reuse, Recycle – Let's do Mother Earth a favor this month and use what we already have.  Maybe we'll dip into our stash of leftovers from other creative projects or maybe we'll repurpose something unexpected.  This month we're thinking about how artmaking can impact the environment and we're trying to make our footprint just a little bit smaller.
---
Hi there, it's Cheiron here with my September post. This month we are using the theme Reduce, Reuse, Recycle and I thought it would be fun to challenge myself just to use all the leftover paper bits that were on my desk. The easiest way for me to do this was to make a card.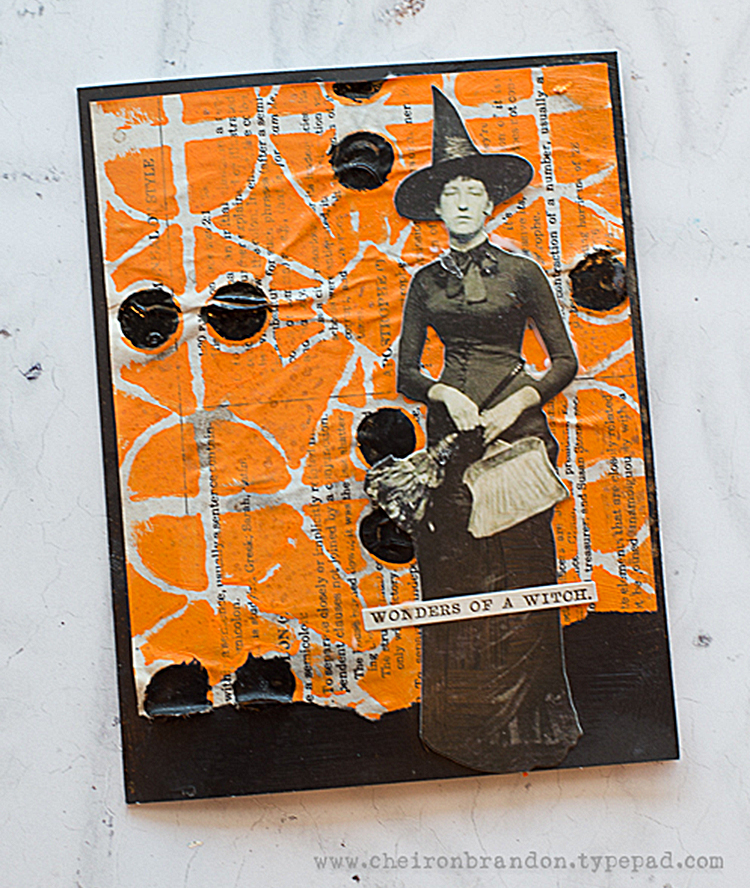 I took a scrap of book paper and applied some Tangerine paint through the Buenos Aries stencil. I used some black slick paint to fill in the dots. I thought this color combo would be perfect for Halloween, as I have a ton of Halloween bits and pieces on my table right now.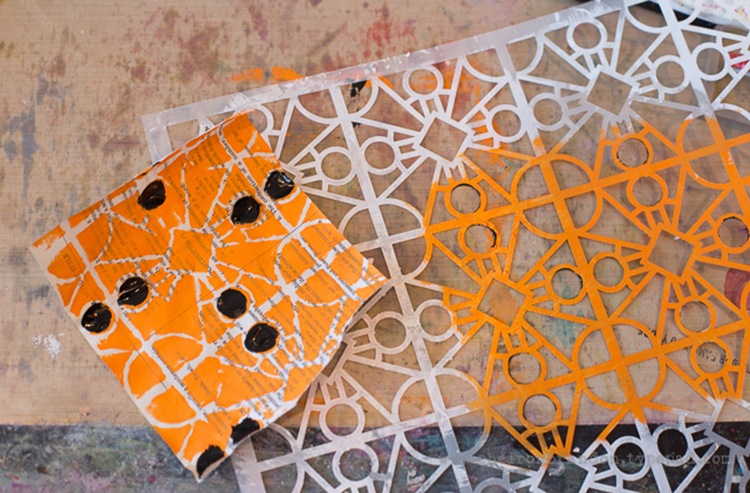 Once the paper was dry, I collaged it to a blank note card. I love using painted and stenciled papers as backgrounds on my cards. I had some parts of paper dolls that I had cut out, so I used this fun witch and added a simple sentiment. I love the handmade, whimsical look of cards like this and its so easy to incorporate all those scraps that we tend to save!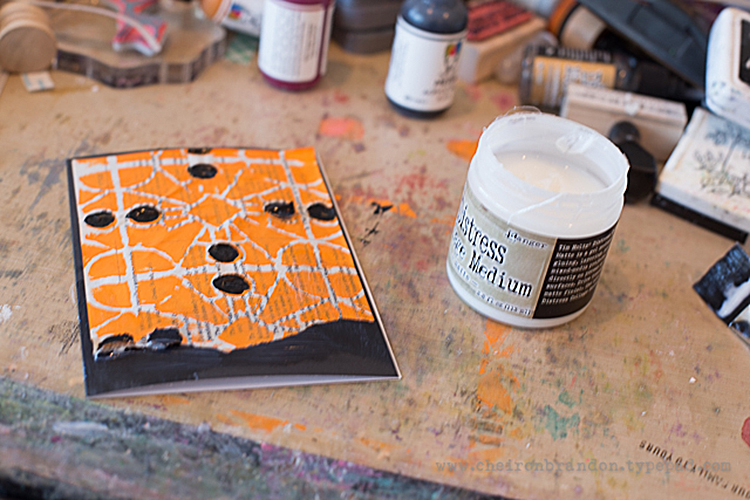 Hope you enjoyed this fun and simple way to recycle your scraps into new creations :)
---
Thank you Cheiron for showing us a great way to incorporate some leftovers into seasonal cards! In addition to some leftover papers, Cheiron used the following supplies (some are affiliate links):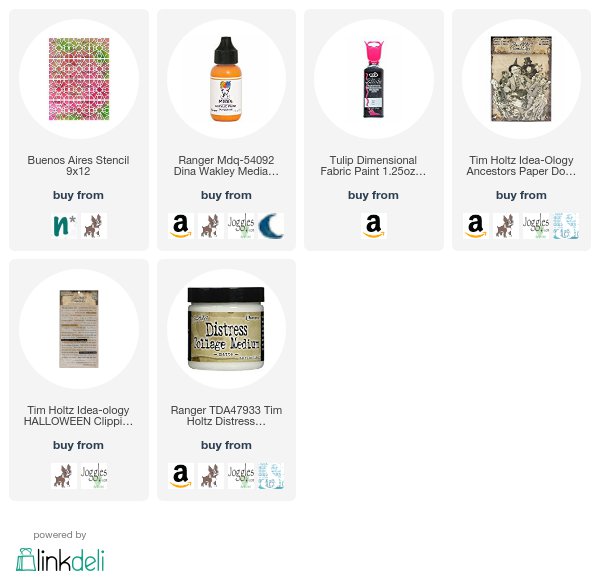 Play along with us too: I love to see how you interpret our monthly themes. Email me how you used my stencils and stamps with the theme and email me an image – I would love to share your projects in my next  "n*Spiration From Around the Globe".