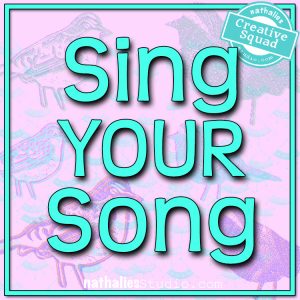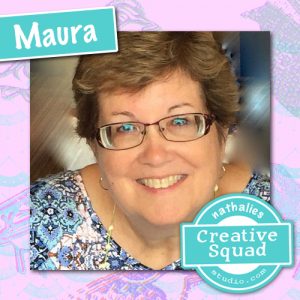 Hello again from my Creative Squad! Today we have a post from Maura Hibbitts with a simple but elegant project using my Art Deco Fairview stencil along with my Birds rubber stamp set and my Craftsman Motif and Gnarly rubber stamps. The theme is: Sing Your Song – Everybody has their own voice, their own groove, their own one-of-a-kind personality. Sing YOUR Song!
---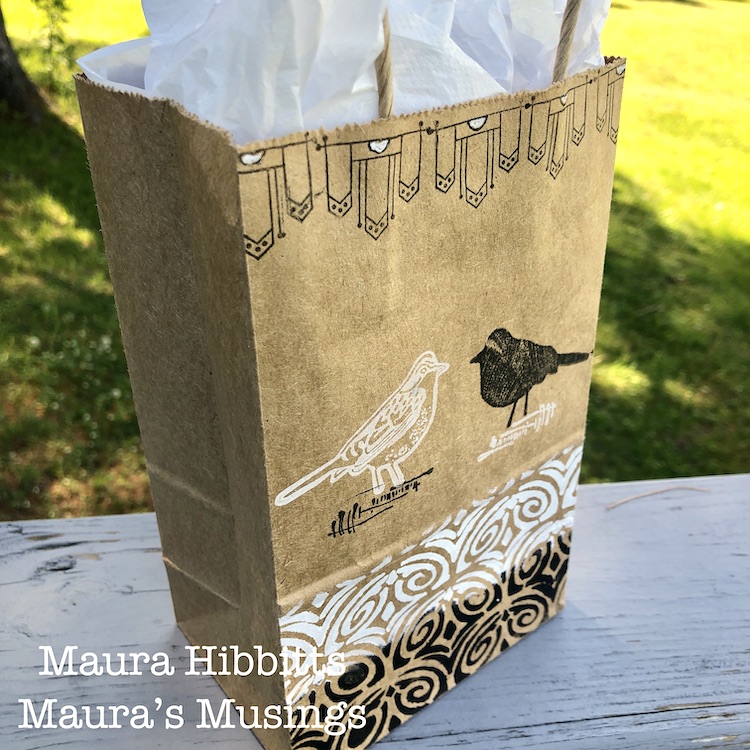 I love music, so to find inspiration for this month, I scrolled through songs I've saved, and decided on Lo/Hi by the Black Keys. I really like the rhythm of the Black Keys – I just can't sit still when I listen to them. The band name makes me think of piano keys, so this led me to working in a simple black and white palette. In the song, there are references to a masquerade, which also makes me think of that color palette. Images of birds in the sky helped me select which stamps to use. Plus, this song reflects a lot of the emotions I am feeling right now, bouncing back and forth between lows and highs, and the feeling of being in a hurricane. Maybe you've been feeling like this too…for me, music and art help me get through these times.
On a "Hi" note, I've been putting together some art gift bags for friends' children, and one was a simple kraft bag. I thought it would be fun to decorate it for this month's project. This is really an easy peasy project.
I started off with the Art Deco Fairview stencil and black and white paint. I laid it on the bottom section of the bag, stenciled a layer of white , then a layer of black with cosmetic sponges. Dry and repeat on the other side.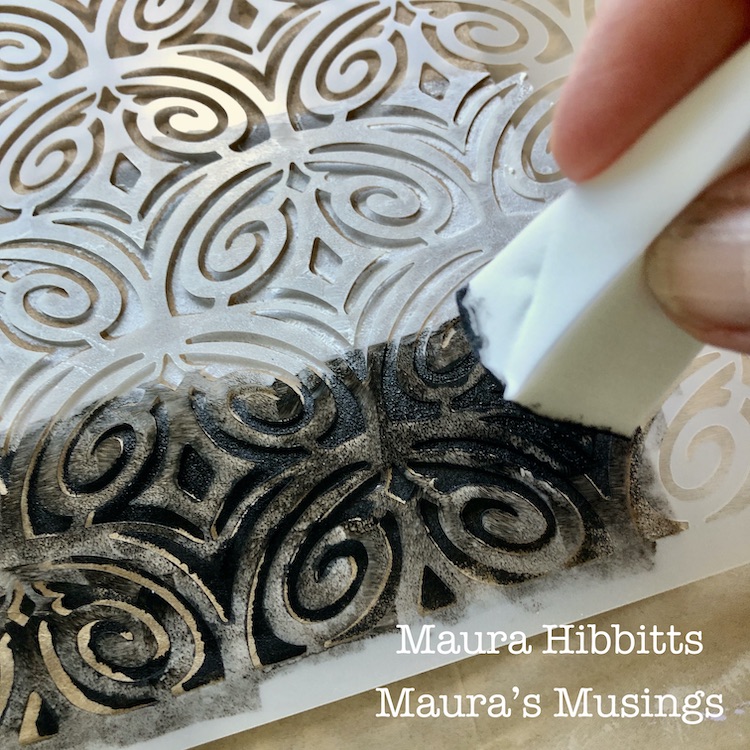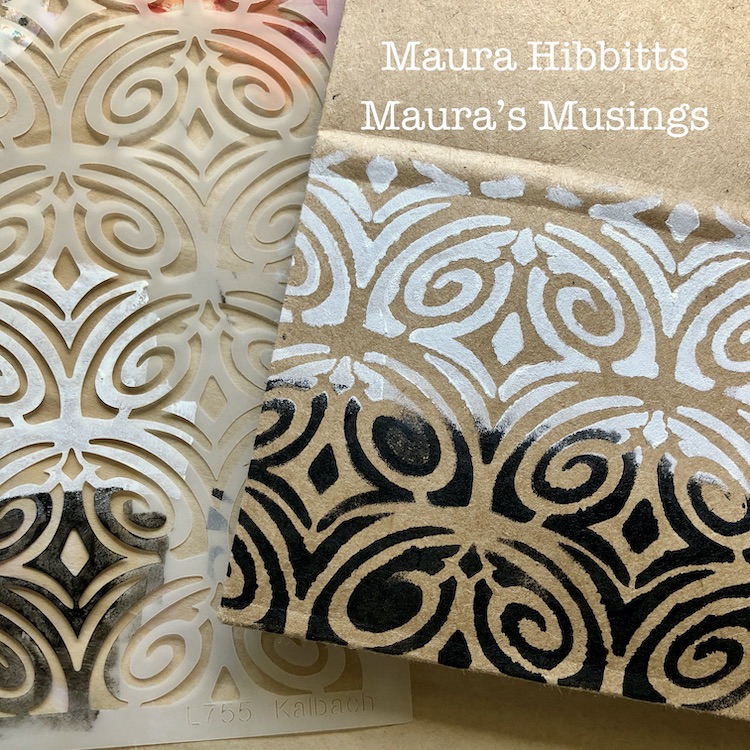 Keeping with the black and white theme, I stamped the Nightingale in black ink and the Early Bird with white ink on both sides of the bag.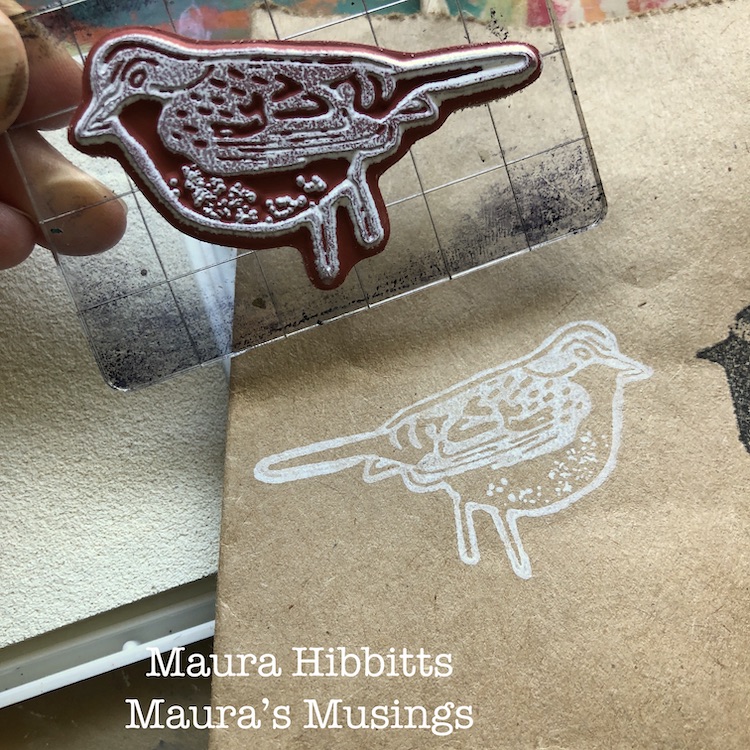 I felt like the birds needed some grounding, so used the Gnarly stamp for them to stand on, and again used the contrasting color of ink.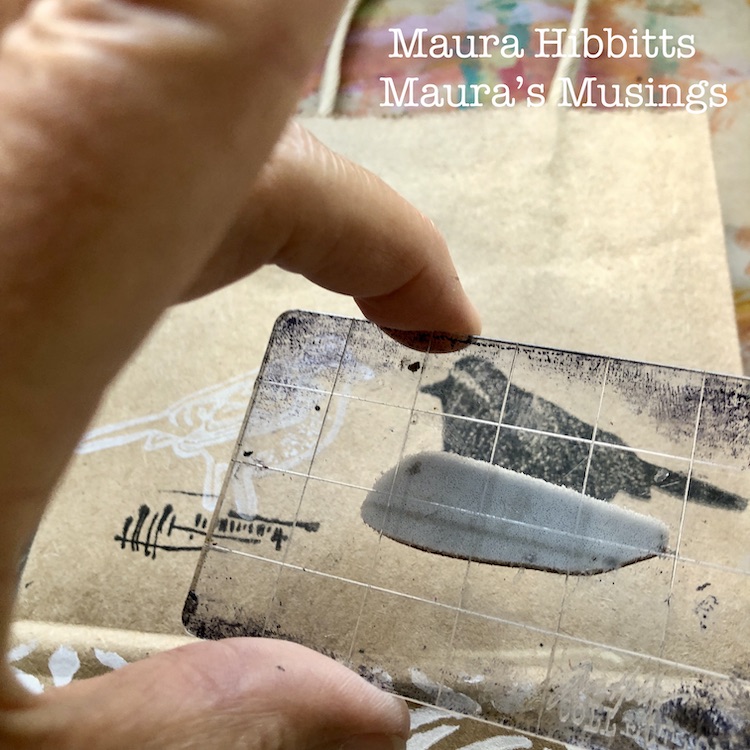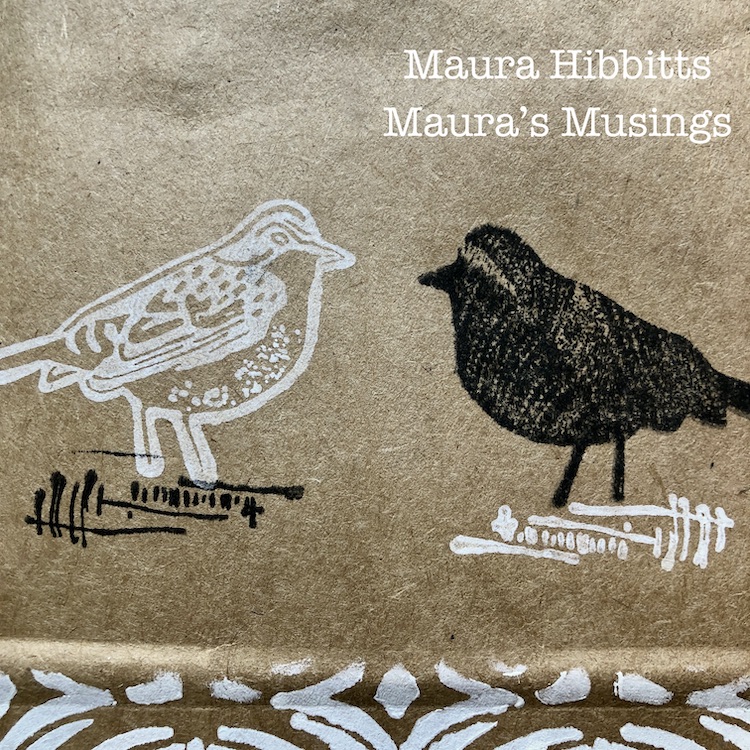 I wanted to add something at the top of the bag, so chose the Craftsman Motif stamp with its "hi and lo" design, and stamped repeatedly with black ink. This time, since I was stamping on an uneven surface, I did not mount the stamp on an acrylic block.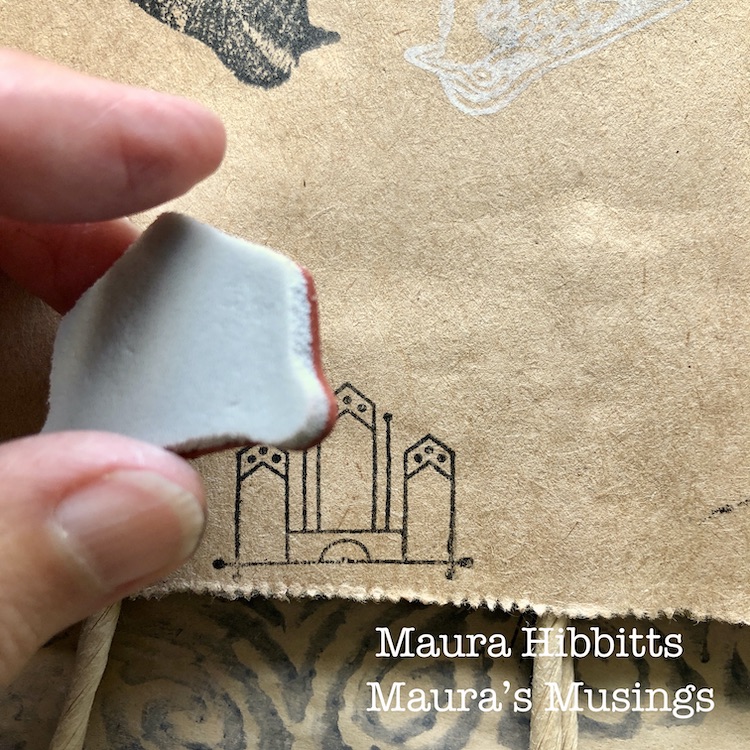 Final step was to add a bit of white to the motif at the top with a white gel pen. Have to continue the black and white theme, right?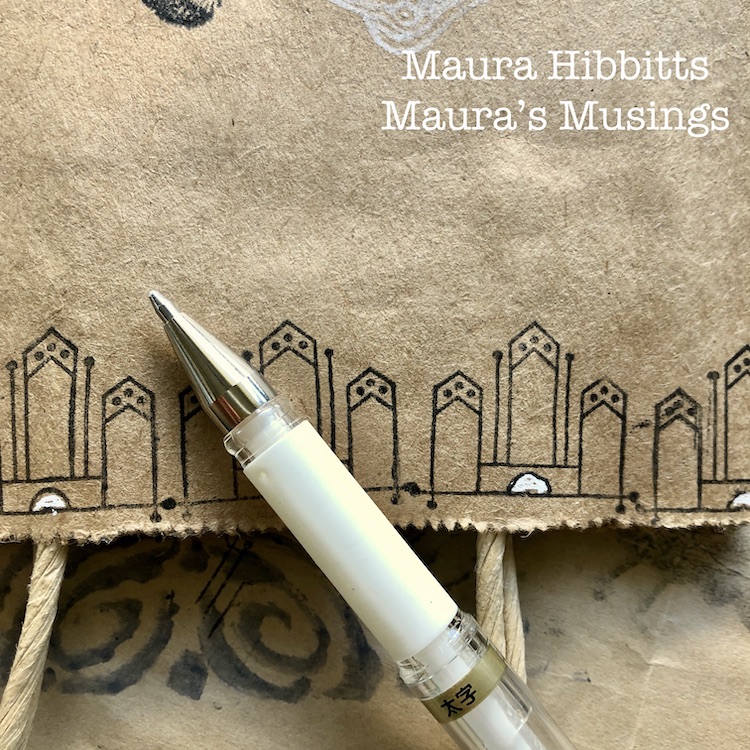 All that is left is to fill the bag with some white tissue paper and the gifts, and I am ready to deliver them!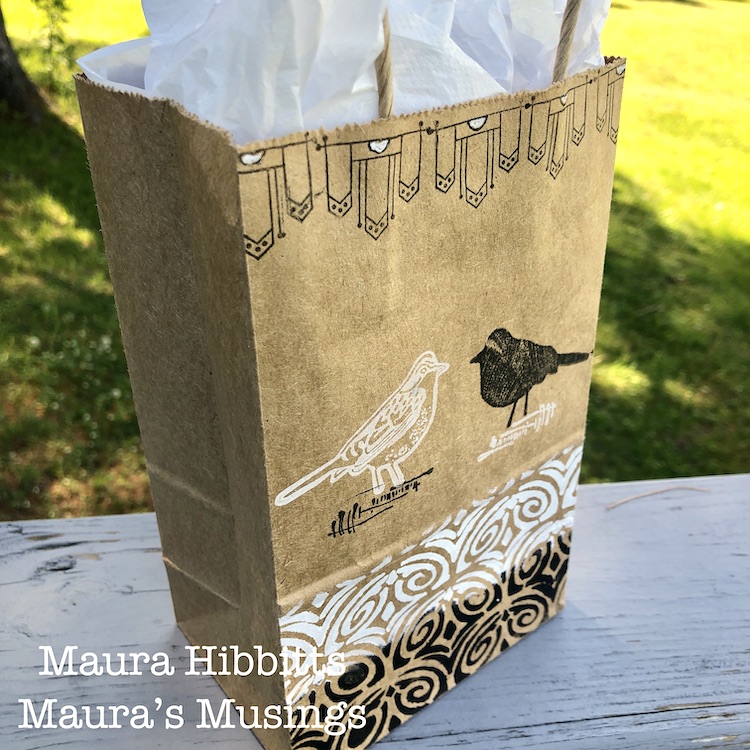 This really is a simple project that you could do in any theme. Look through your stamps and stencils for ideas. Make it colorful, or keep it simple with just a couple of colors. Keep listening to your music for inspiration in your art, and sing your song!! Be well, Maura
---
Thank you Maura – love the simplicity of this and that it will bring some joy to a friend :)
Want to give Maura's project a try? You can find all my Stencils and my Rubber Stamps in my Online Shop. Here are some of the other supplies Maura used: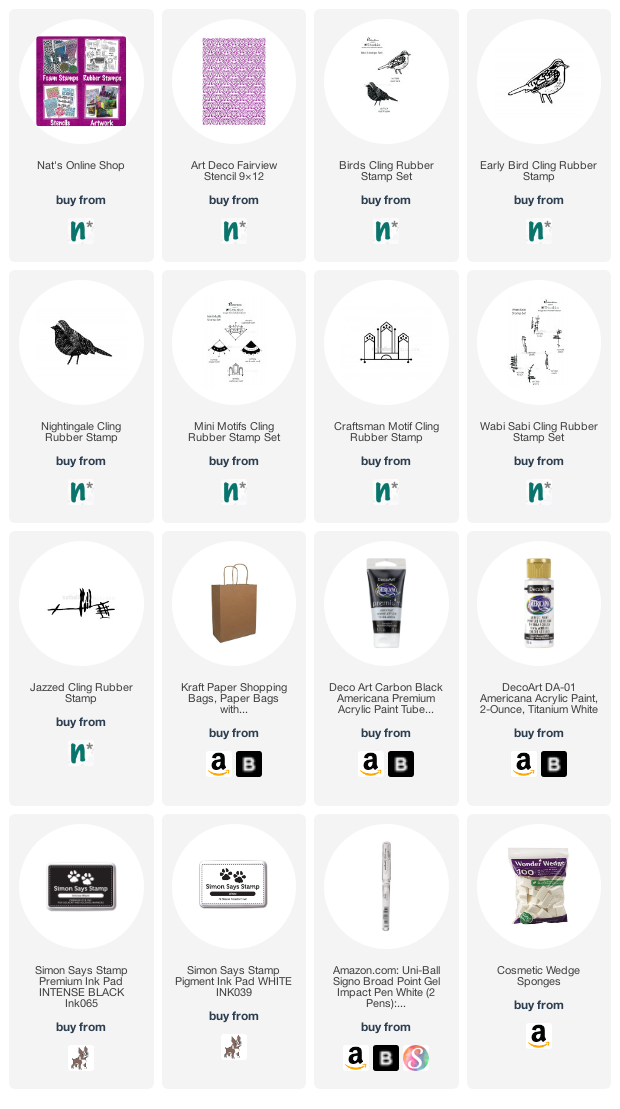 Feel inspired? Working on something yourself that you'd like to share?  I love to see how you interpret our monthly themes. Email me how you used my stencils and stamps with the theme and email me an image – I would love to share your projects in my next  "n*Spiration From Around the Globe".