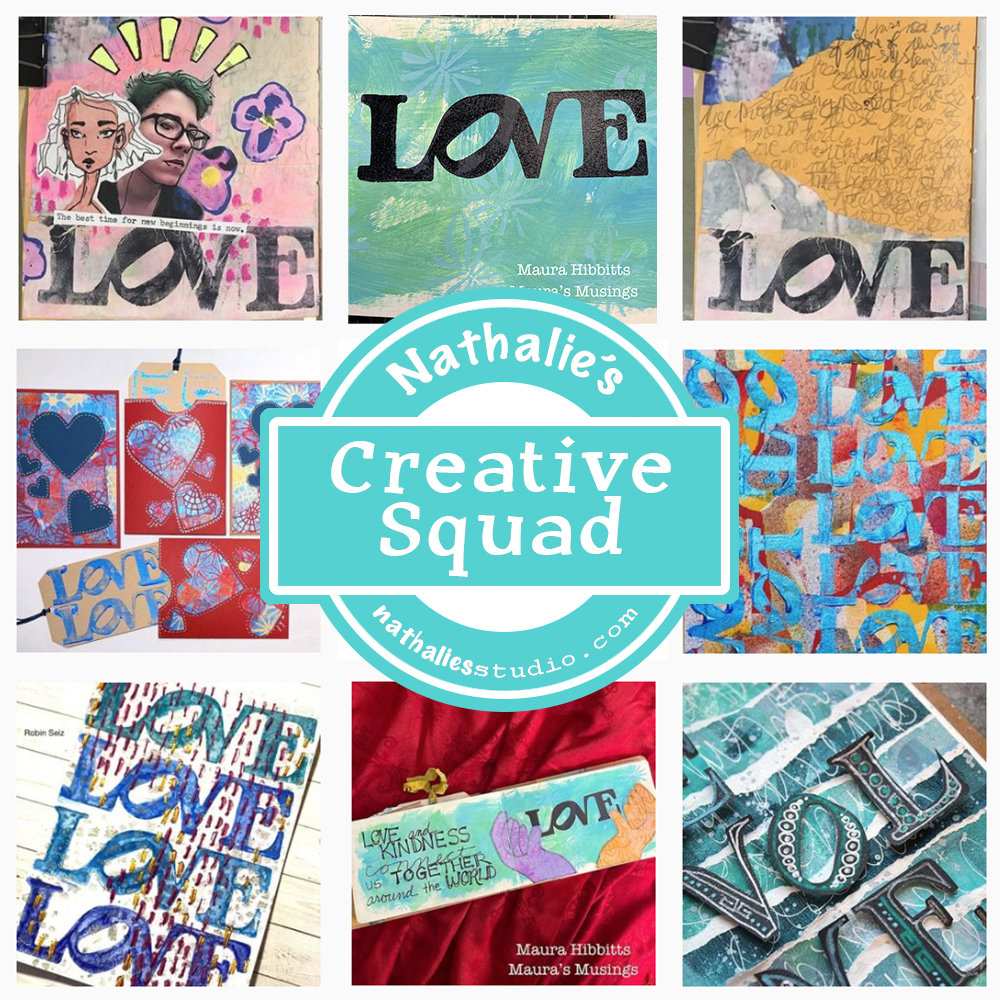 I call my design team the Creative Squad and I love seeing their projects come in each week, inspired by our monthly themes. Right now we have 5 members, each with their own artistic styles and each with a unique way of using my stamps and stencils and interpreting our themes. It is always a surprise to open my inbox and find a new Creative Squad project in there.
So it's time for a little Creative Squad LOVE :)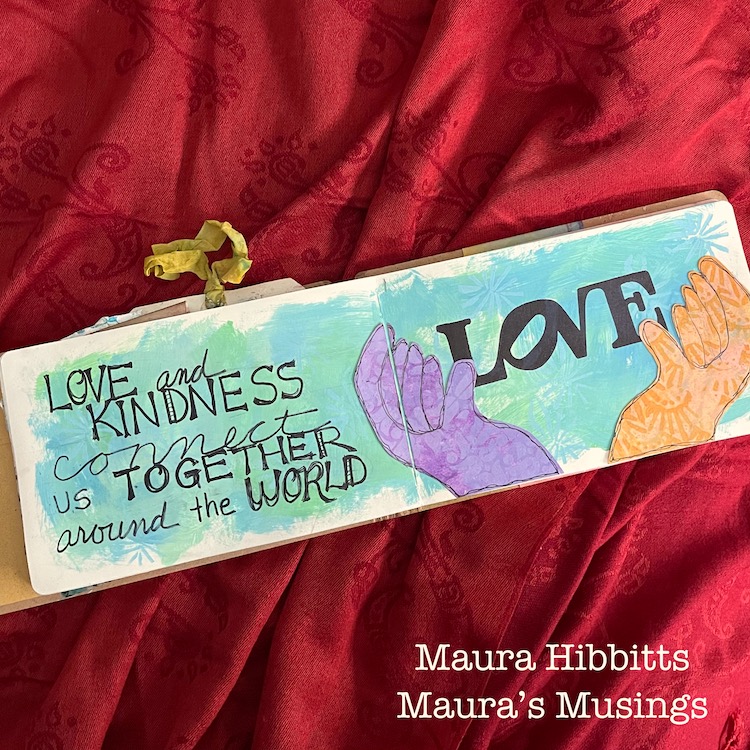 Maura kicks off our new theme each month with her imaginative take. Her love of nature and beautiful vibrant colors gives us a good dose of optimism and joy and is the perfect way to start off a new theme.
I love the message in her art journal spread above: "Love and kindness connect us together around the world." And the hands coming together around my LOVE foam stamp is a world view that I wish was more prevalent.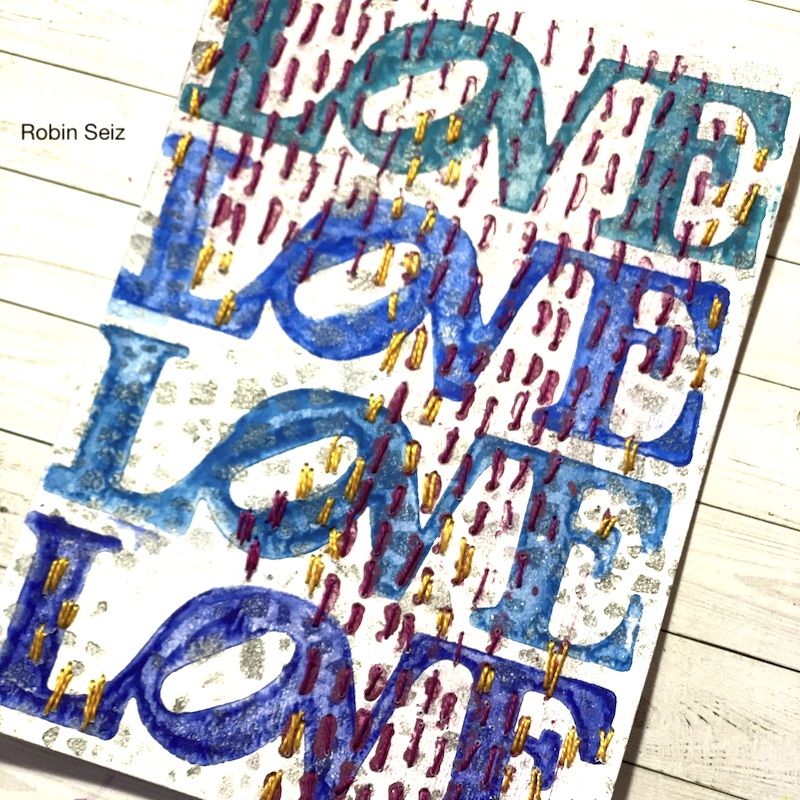 Robin brings a thoughtful edge to her projects, and details that always make us stop to think and appreciate the subtlety of the design.
I love the combination of actual stitching and my Running rubber stamp in the above card. You might not notice it right away but spend a little time and you are rewarded by cool details like this.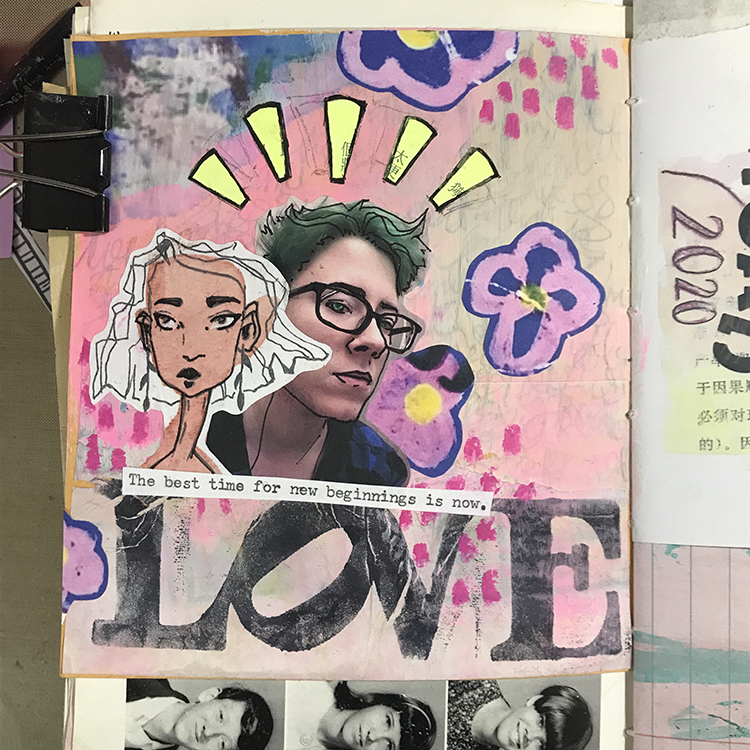 Jordan has a very hip illustration style to her art journaling that makes us think about how we can sketch and mix things up with collage, stamping, stenciling, and other mixed media techniques. Her combinations of colors and patterns always keep our eyes moving around her compositions.
In the above page I love how she layers different types of collage material but ties them together with mark making and colors.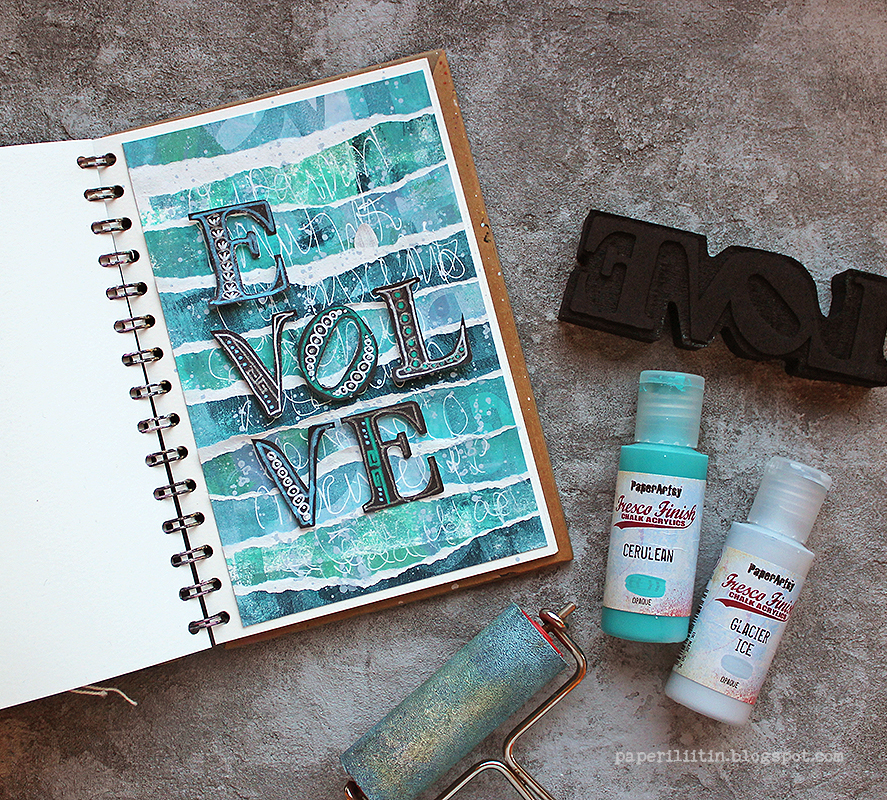 Riikka has a moody style and a mastery of atmospheric layering that is beautiful. She often draws inspiration from stories, legends, and her own imagination so you never know what to expect until it shows up in your inbox.
The above page was such a one-of-a-kind take on using my LOVE foam stamp. Riikka knows how to let an idea percolate and evolve until it is her own.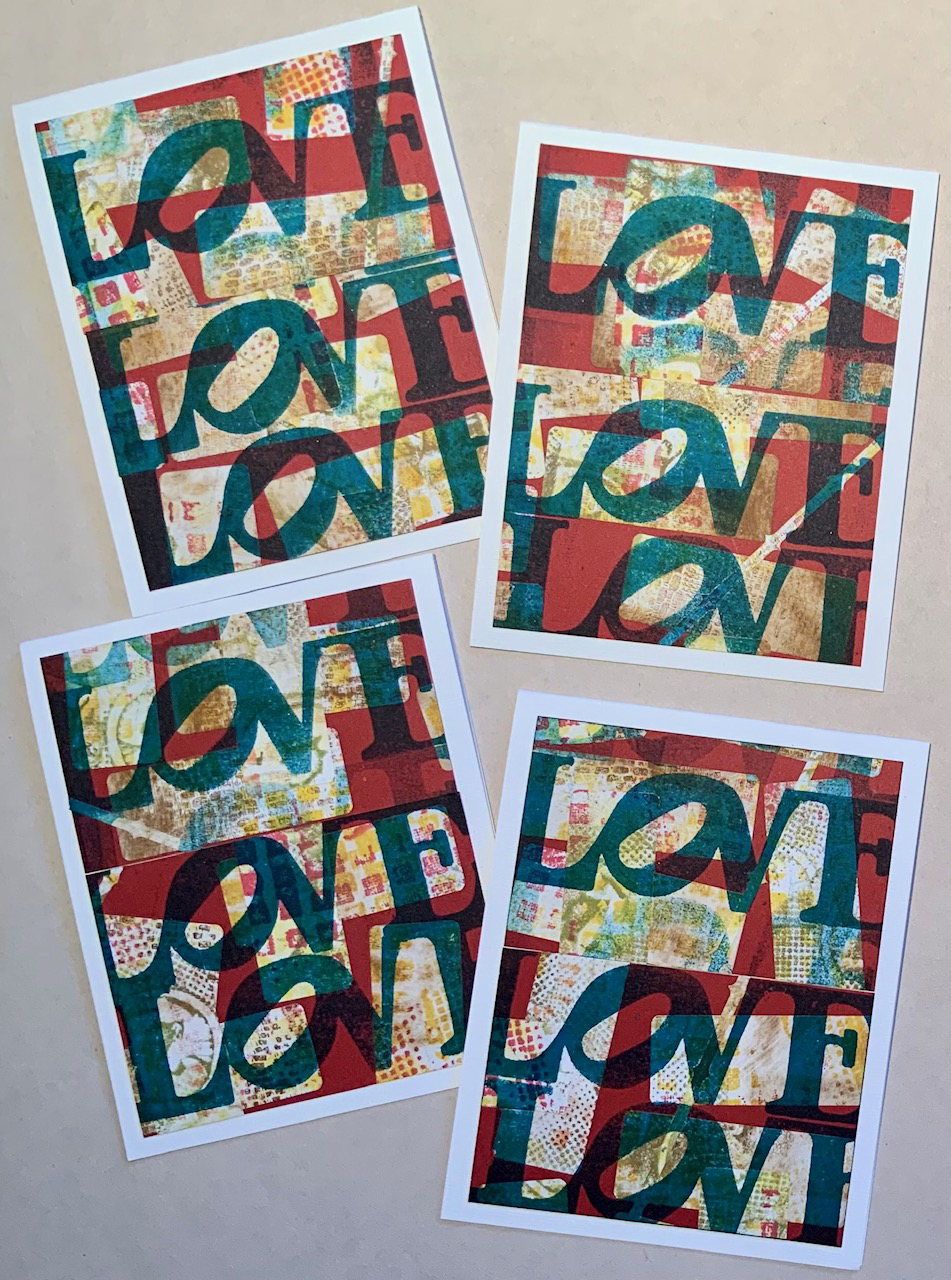 Judi comes from a background that is deep with mixed media, art, and industry knowledge. When she tackles a project we always get to see how her mind explores it in nearly every direction, through materials and iterations.
The above is just a taste of how Judi decided to use the LOVE stamp. A range of color palettes and layering techniques yielded a magnificent harvest of creativity.
Each week is like this with the Creative Squad. They bring it. It's fun to see AND it inspires me too because their minds all work a little differently. I feel pretty lucky to have them and you can glean from them too! Check out all their awesome work on their Instagram page HERE or head over to the Creative Squad page and read their bios and see an overview of their work.
Wanna spread the LOVE? Here are some of the supplies used in these projects: