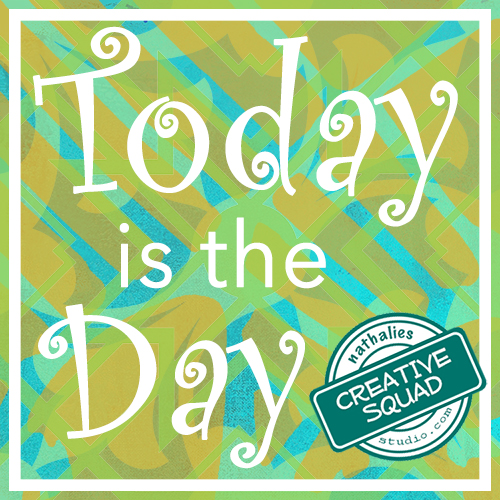 This Tuesday, Michelle Rydell from my Creative Squad is happy to share with you a gorgeous art journal spread using my new Versailles ArtFoamies and inspired by this month's theme: "Today is the Day."  I invite you to join me and my Creative Squad to stop procrastinating and to make today the day you finally tackle that artsy thing you've been meaning to get to for so long.  Start that new project you've been planning for months.  Try out that new product you bought ages ago.  Experiment with that new technique you read about last year.  Try it!  Today is the Day!
---
I have seen Art Foamies videos on youtube and always thought they looked like fun. I love their chunky look, and have been especially intrigued by the concept of the "stamp buddy" that comes with each foam stamp!  I was so excited to find out that Nat has a new line of gorgeous Art Foamies stamps! So finally, Today is the day I get to try them out!  I decided to use the Versailles set – I love how the intricate patterns of the two stamps fit together!  Here's what I did to create my page…
I got out some warm colors of acrylic paint – yellow, pink and orange; and scraped them onto the stamp buddy, with the lightest color in the middle and the darker colors radiating outward. At first I used a credit card, but then decided it would be more fun to use my fingers – ha…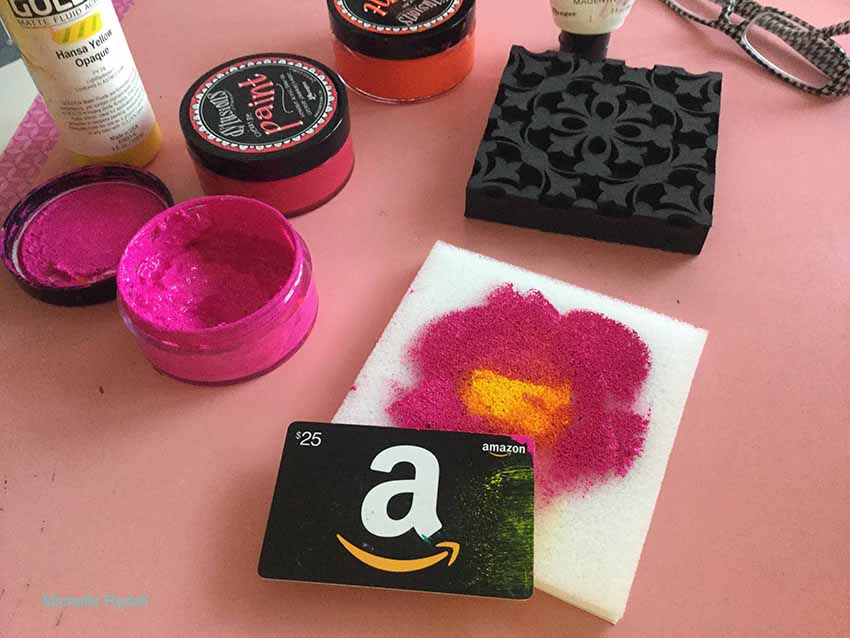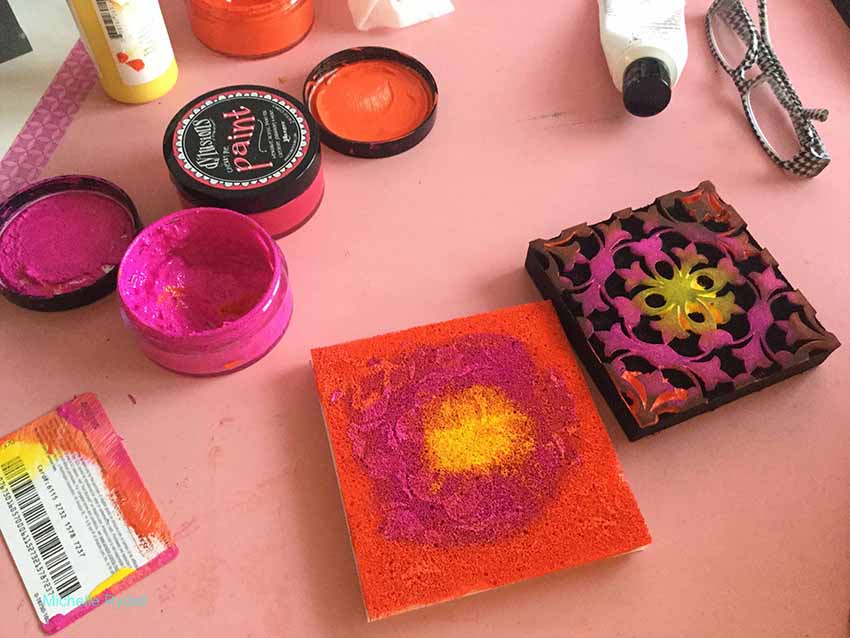 I pressed the stamp into the stamp buddy to distribute the paint, and stamped it onto my art journal spread. WOW it looked gorgeous!  I was so excited to see how the colors created an ombre effect!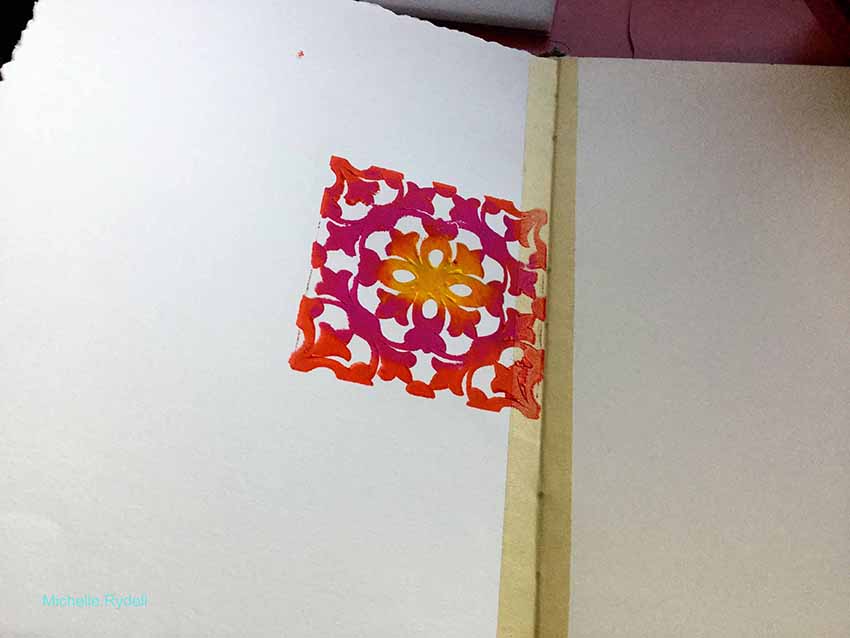 I decided to cover the whole page with this stamp, and I did not have to re-ink the stamp buddy at all!  That thing really holds a lot of paint!!! When I was done it reminded me of a tiled wall.  I almost didn't want to do anything else to it!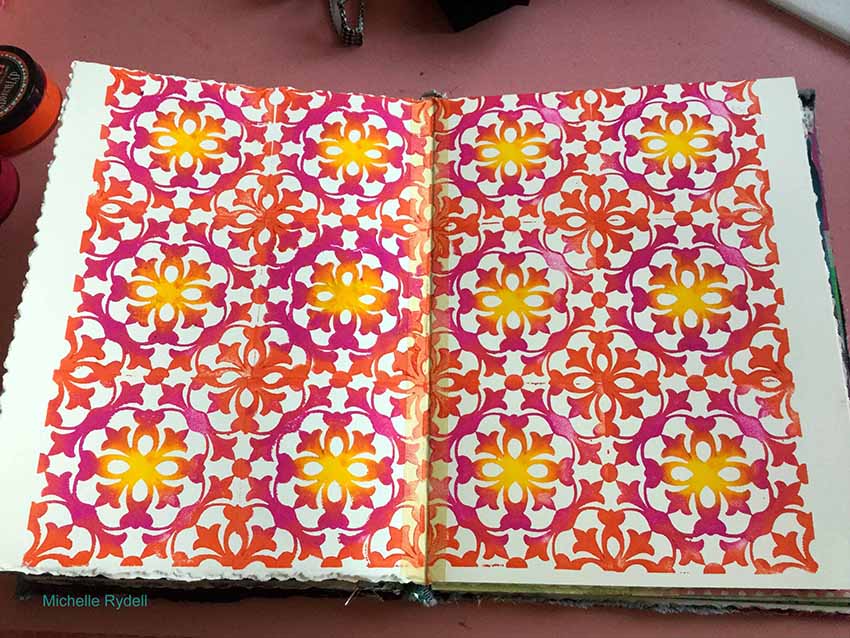 I decided to repeat the ombre effect with the second stamp in the set; only this time use all cool colors, and instead of having the lightest color in the middle, I put the darkest.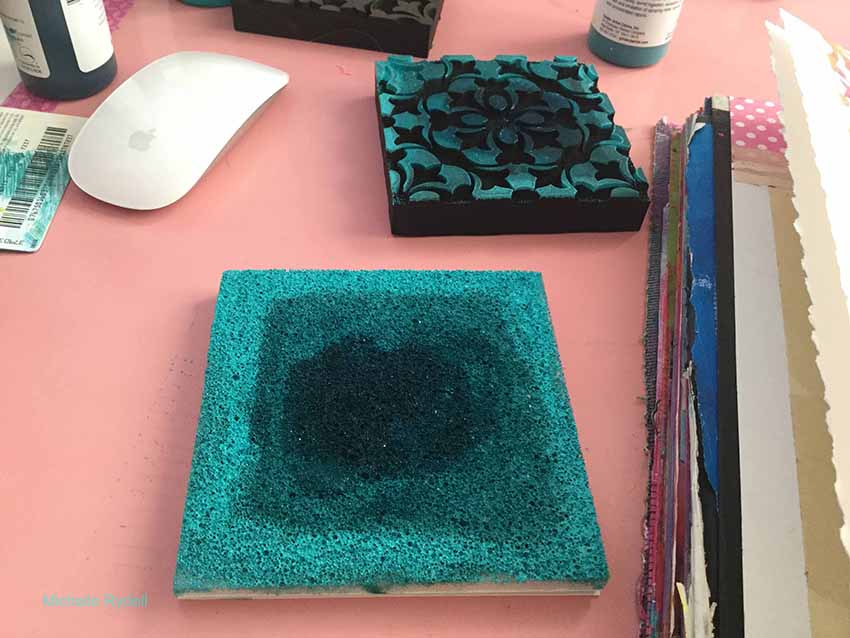 I stamped the second stamp onto my page and actually said EEK out loud – it looked so pretty!  I LOVE how the images fit so easily together.  This is truly a new experience in stamping!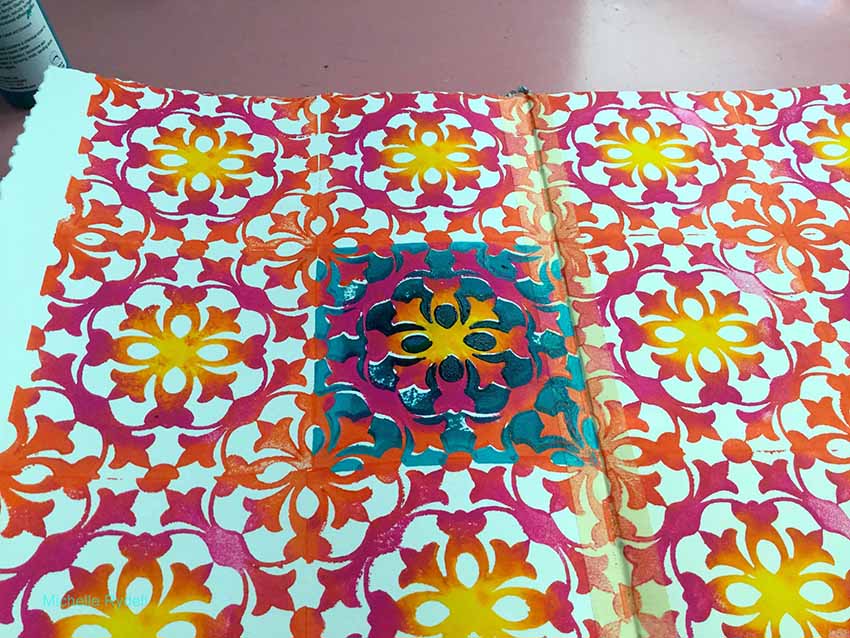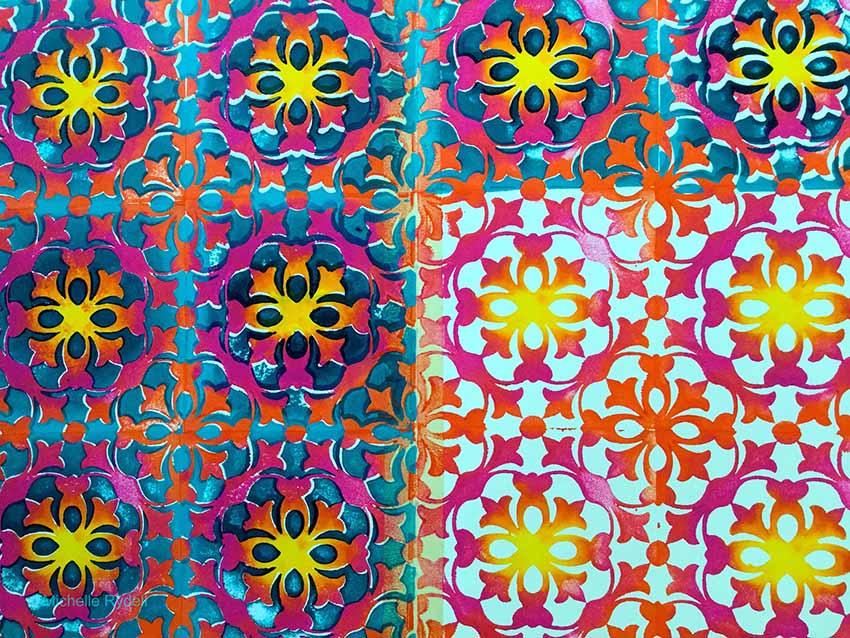 I wanted to cover up the blank edges of the page, so I decided to paint a black, cloud-like frame to make the colors pop even more.  At that point I just stared at the pattern for a minute, to see what I could see… and out came a flower!  I used part of the pattern for a colorful center, and drew and colored the petals and stem with paint pens. After that I realized that I needed to differentiate the flower from the background a little more, so I added a magenta glaze to the background.  You can just see the beginnings of that behind the bottom left few petals in this photo…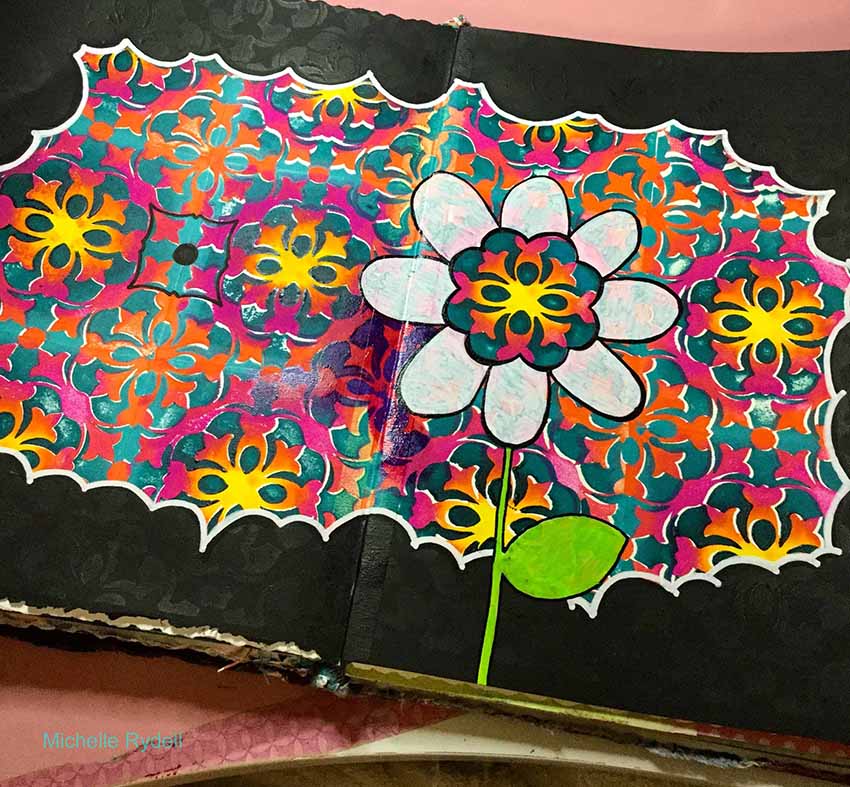 And here is my finished page.  I finished glazing the background, did some doodling in the black frame area, and added a quote with a white paint pen…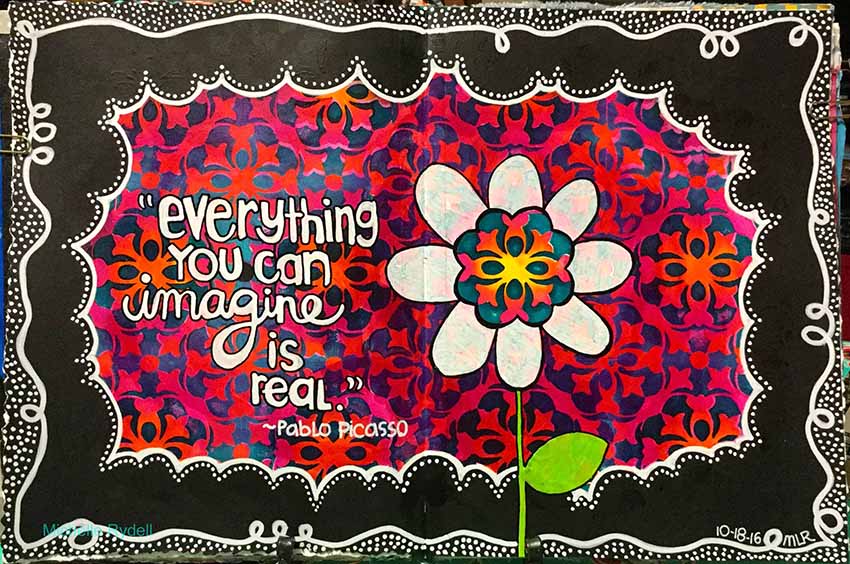 ---
I love the super juicy background that Michelle created by using both the positive and negative Versailles stamps together!  And the whole thing really pops with that cute black and white frame around it.  Here are the supplies Michelle used – note that some of the links are affiliation links: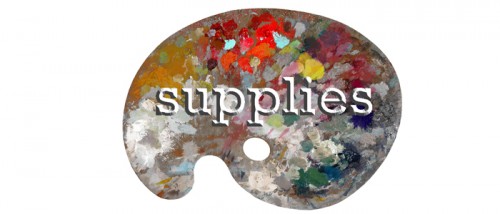 Maybe you will even play along with us -I would love to see how you interpret our monthly themes. Email me how you used my stencils and stamps with the theme and email me an image – I would love to share your projects in my next "n*Spiration From Around the Globe".
See you next Tuesday for another project from the Creative Squad!