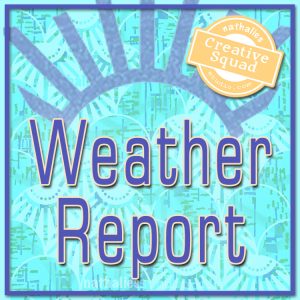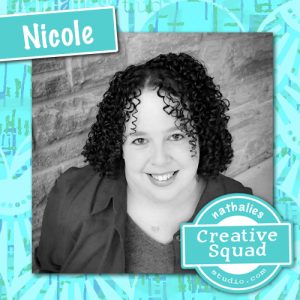 Hello from my Creative Squad! Today we have an art journal page (and how-to video so you can watch it come together) from Nicole Watson that is a really lovely celebration of spring :) She is using my Santiago 9×12 and Kyoto stencils with this month's theme: Weather Report – Let's talk about the weather! Do you love thunderstorms? The crisp air of Autumn? A good snowstorm? Are you a fan of endless sunshine? Create something inspired by that go-to topic of small talk – the weather!
---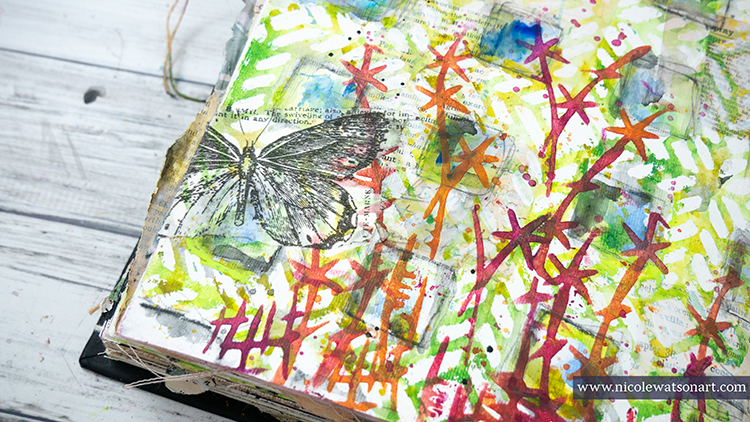 Spring in Texas is probably my favorite season. The weather is beautiful, the sun is warm but not too hot, and the wildflowers are blooming everywhere! I'm almost afraid to admit that I have spent more time outside working in my garden and photographing nature than in my studio. So, I decided to bring that weather and nature inside to my studio with these journal pages.
Nat challenged us this month to use only her stencils. I love challenges like this as it forces me to think outside the box and use supplies in a new way. Looking over my stencils, I decided that her Santiago stencil reminded me of garden lattice or a trellis and that I could potentially turn the images from her Kyoto stencil into flowers.
First, I gessoed my page and stuck down some ephemera with matte medium. I put the ephemera on the gessoed page and also the burlap page. Then, I added some bits of gesso on top the ephemera.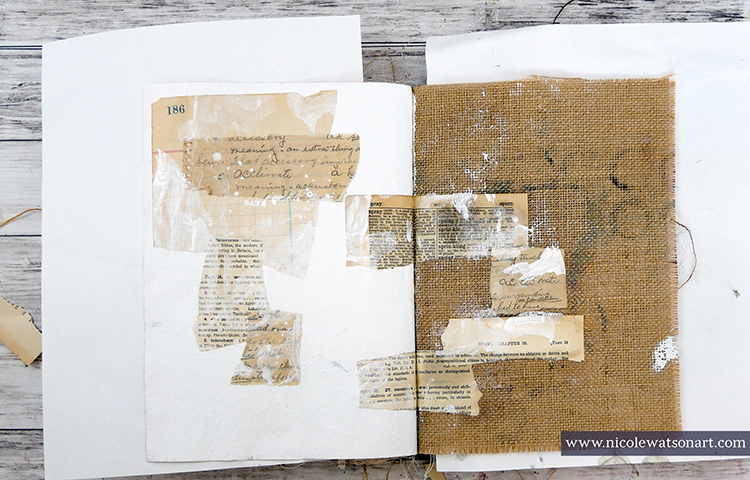 I wanted the lattice to remain white and have a watercolor effect so I decided to use a masking fluid pen inside the stencil shapes. I didn't necessarily want it to be perfect, so I didn't trace the insides perfectly. On the burlap side, I sponged some gesso through the stencil. Several times throughout the process of creating the pages, I touched up the masking fluid to make it thicker or define places a bit more.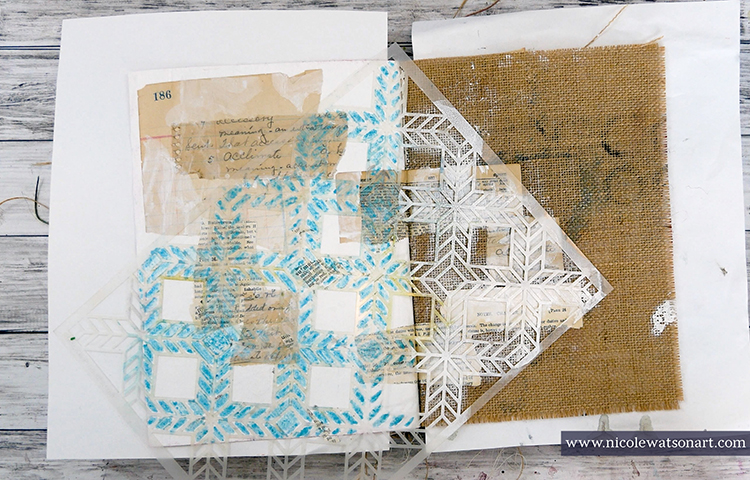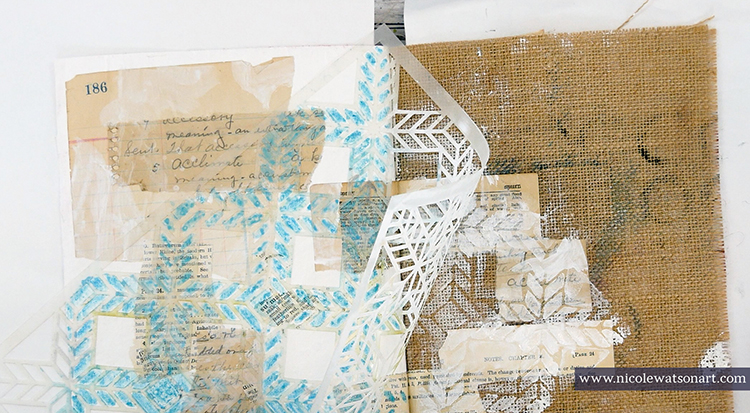 Next, I wanted to add some shadowing around my lattice and grabbed my stabilo all pencils to trace around the entire image and inside the squares that I didn't use the masking fluid. I placed the stencil back on my pages to make it easier to trace. After activating the stabilo with water, I began the process of adding color.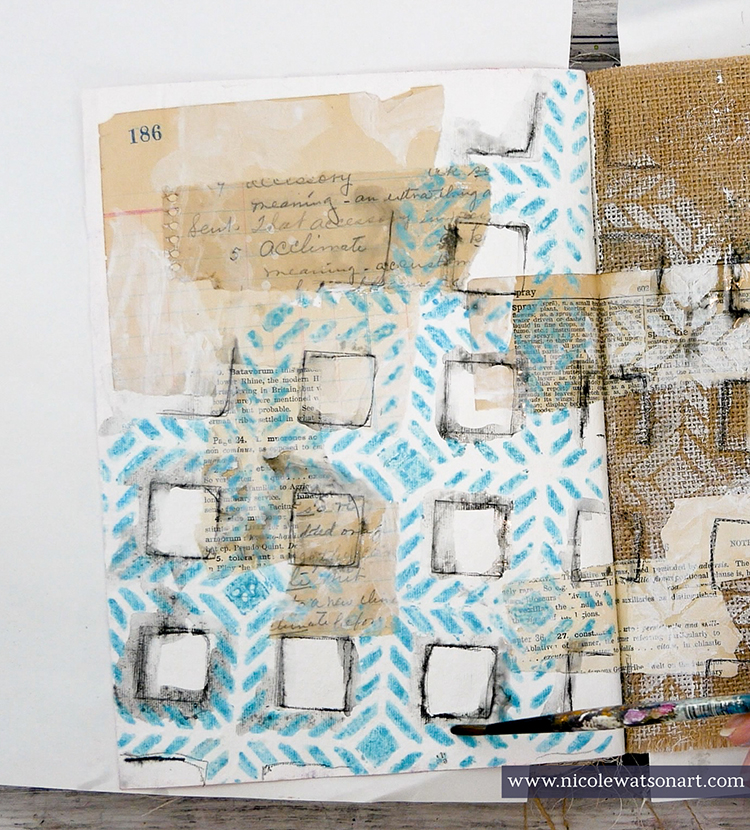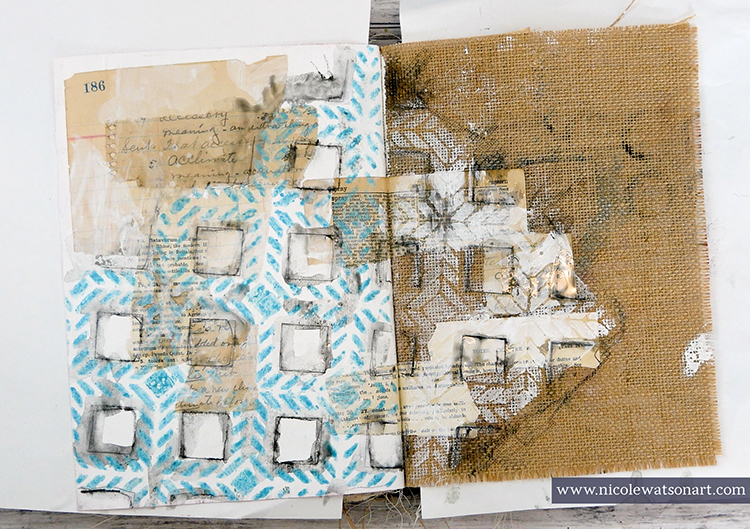 Loosely painting with watered-down acrylic, I added blues on top the stenciled area and inside the large squares (for sky) and greens in the stencil. I did this process in a couple layers to build the color. I wanted the areas to be free, loose, and "watercolory" looking. I also added color to the burlap side.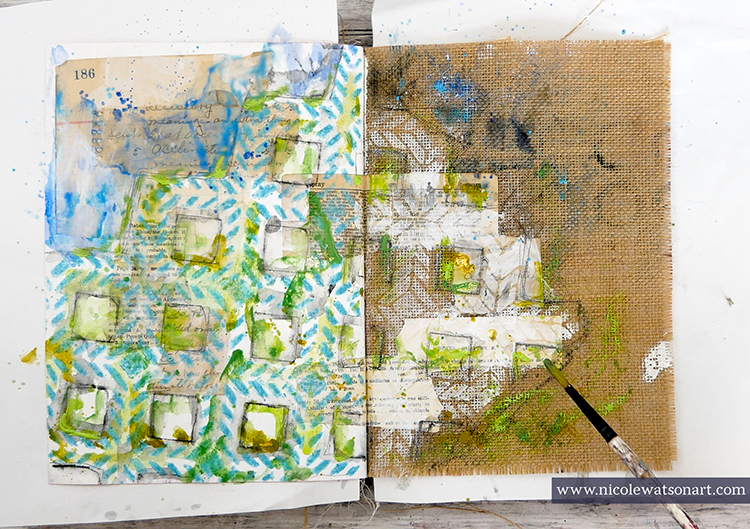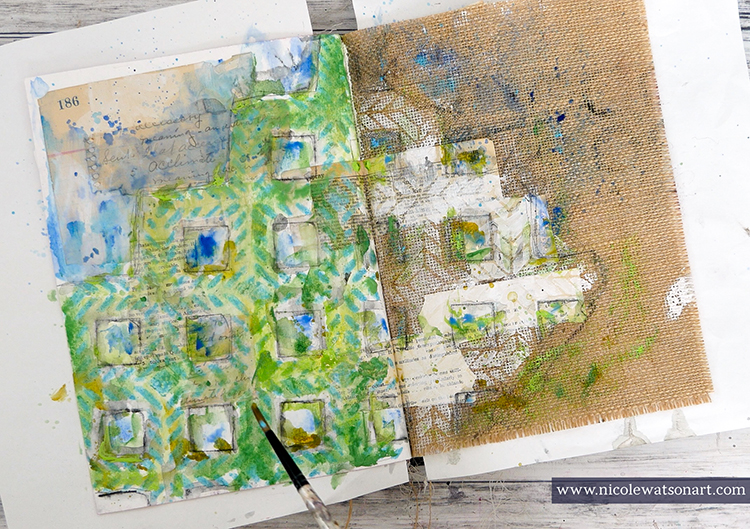 When I was done adding layers and the paint was completely dry, I began removing the masking fluid. You can use your fingers to do this, but a rubber cement eraser makes the process so much easier!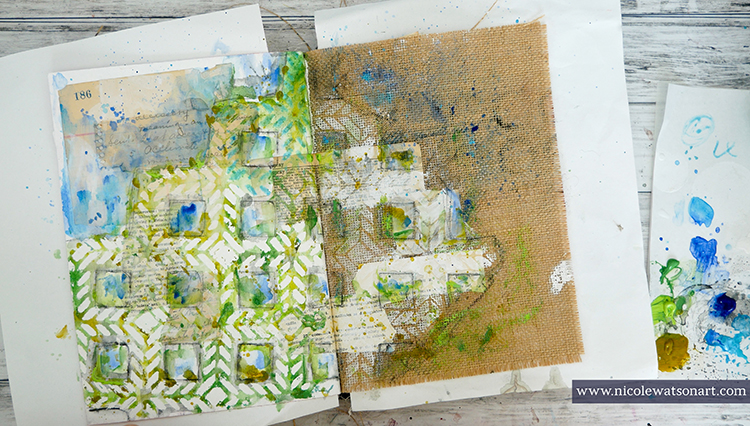 I noticed that the places where I had ephemera under the masking fluid didn't really stand out, so I placed the Santiago stencil back in the original position and painted in some of these areas with watery gesso. I also touched up the burlap gesso a bit as well. While I waited for the gesso to dry, I typed up a little poem by Mary Oliver to put on the pages.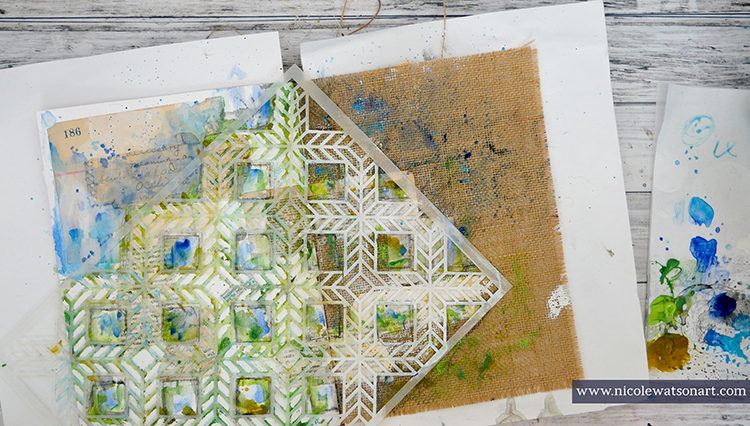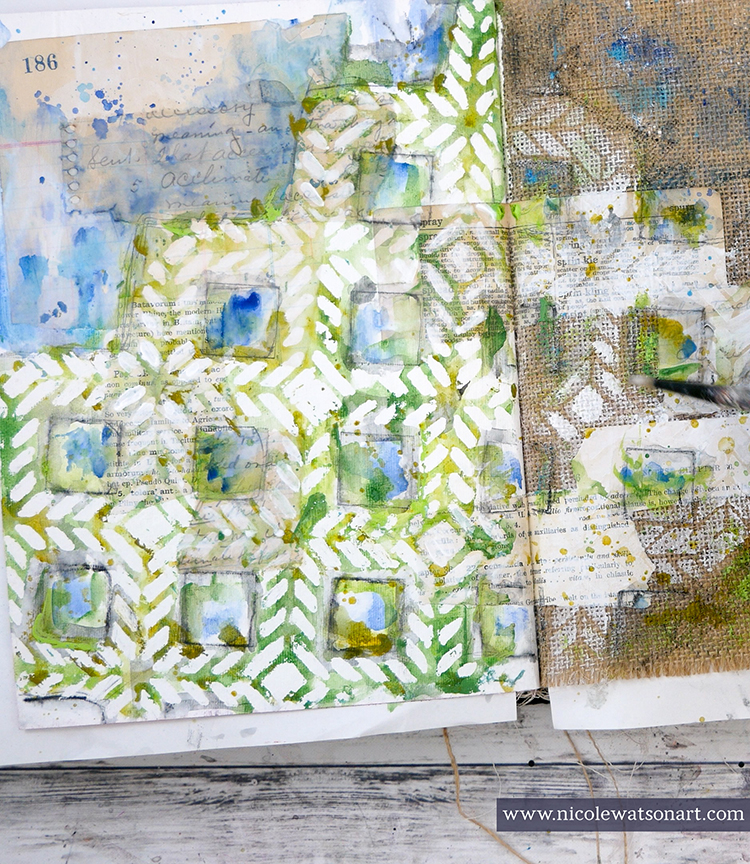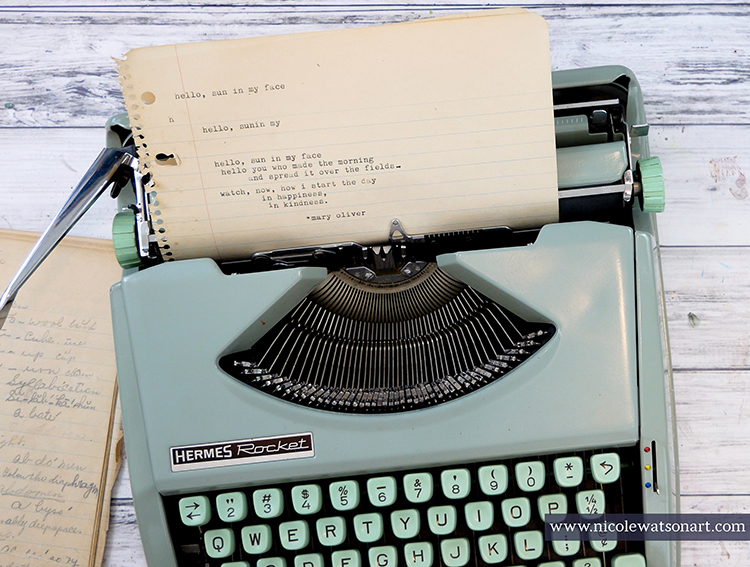 Finally, it was time to add some flowers to my page. I used my sponge applicator through the Kyoto stencil to create whimsical flowers in shades of red, orange, and purple.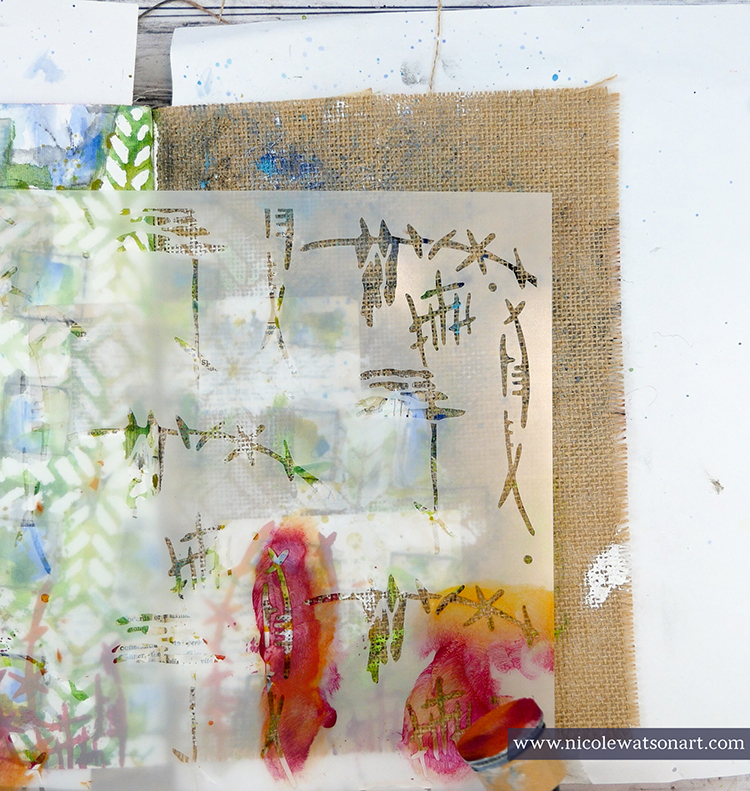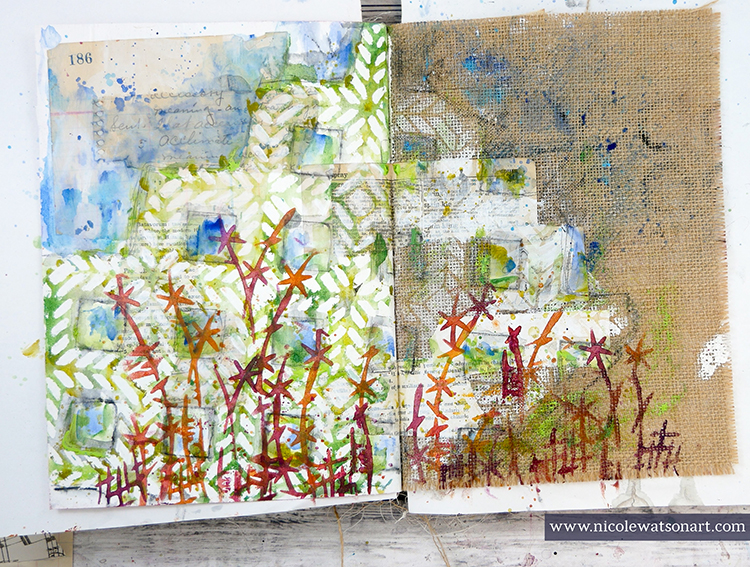 To finish the page, I added a butterfly, a little sunshine on my poem, and a bit of shading with some stabilo.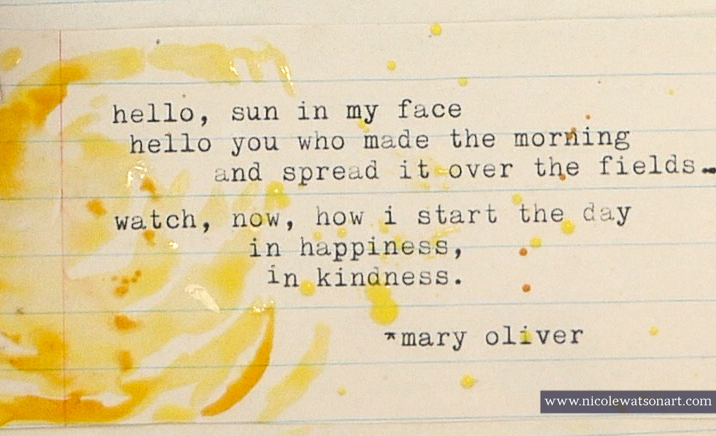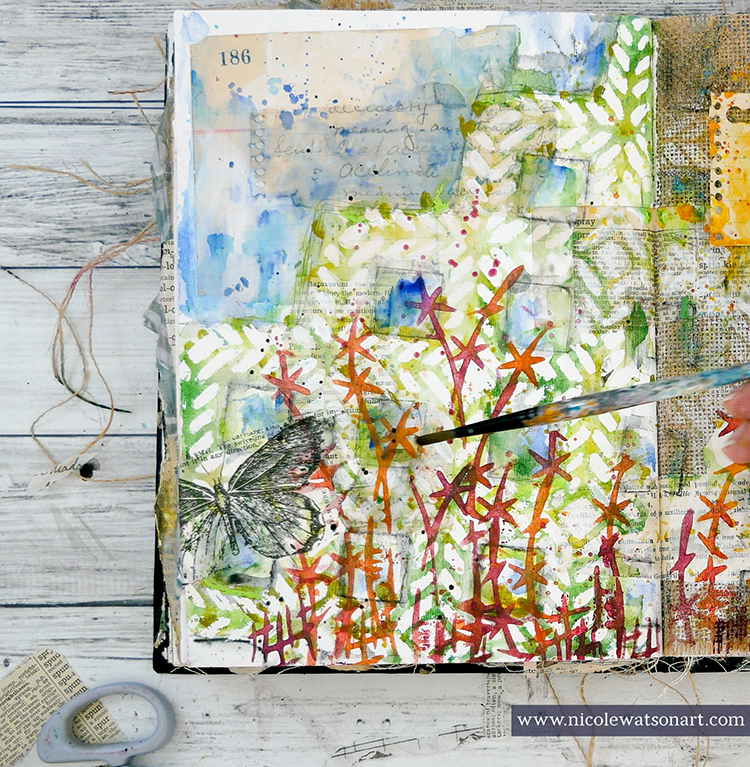 Life is definitely not what we expected it to be right now! Spending time outside in the sunshine, in my studio, going on walks, taking photos, and enjoying the weather help bring focus to what is important. They, like Mary Oliver's poem, bring happiness and kindness to my days.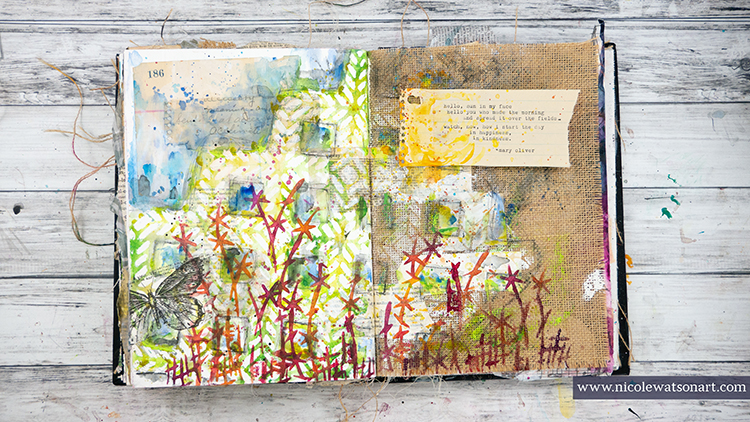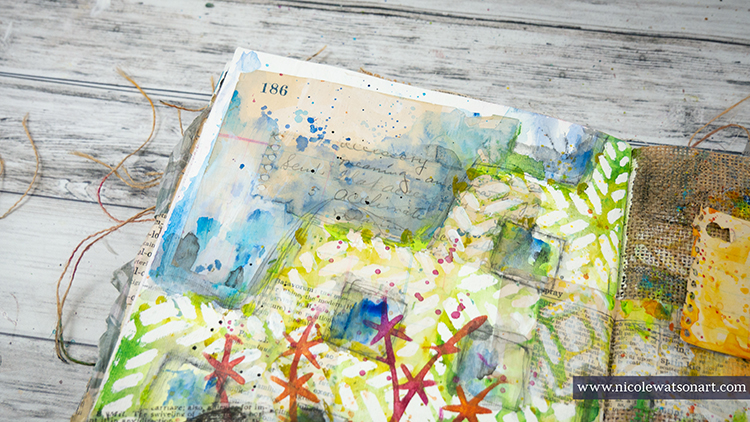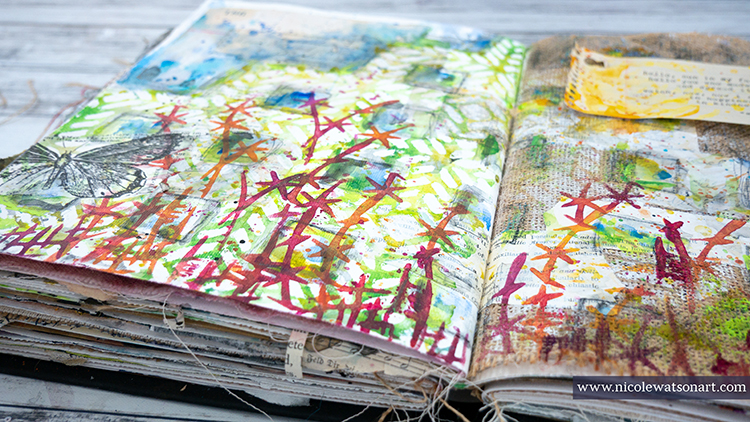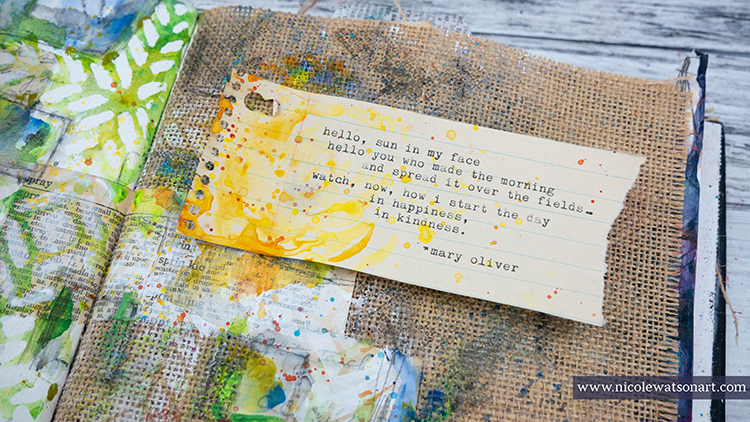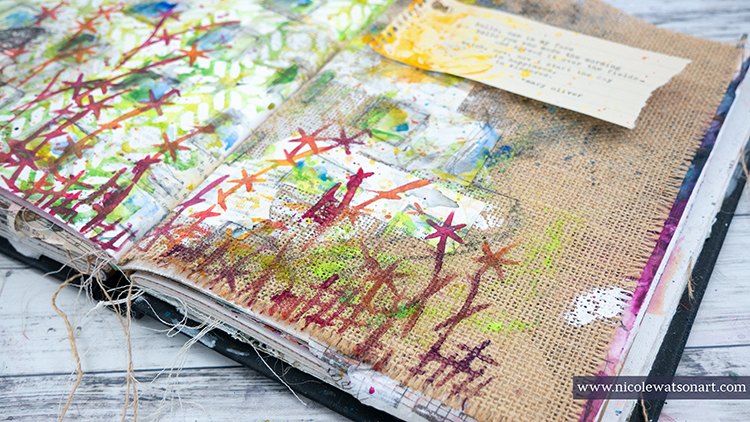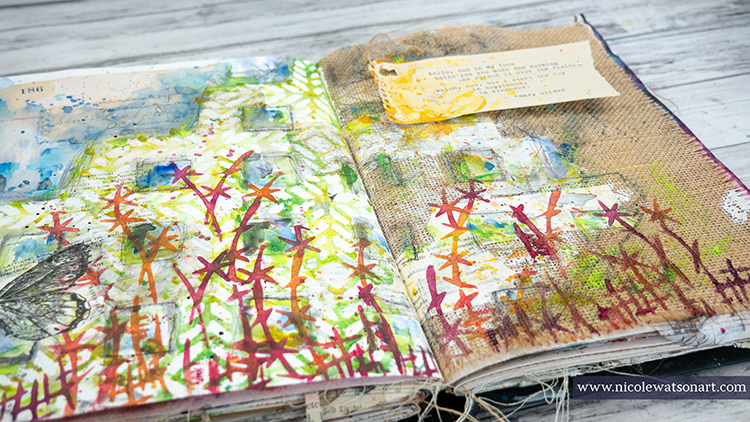 ---
Thank you Nicole – I love how you interpreted the Kyoto stencil as a floral element! Thank you so much for bringing some sunshine to our day!!!
Want to give Nicole's project a try? You can find all my Stencils in my Online Shop. In addition to her cool vintage typewriter, here are some of the other supplies Nicole used: