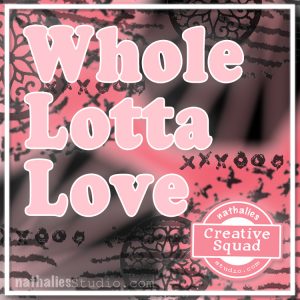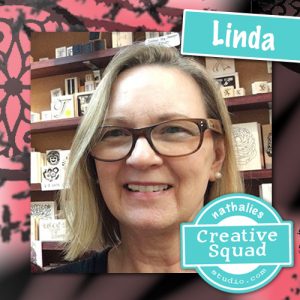 Hello from my Creative Squad! Today we have a unique project from Linda Edkins Wyatt – a triptych that holds 3 cards on display. Check out the video below to watch it come together. Linda uses my Floral Tile Large rubber stamps and this month's theme: Whole Lotta Love – Who or what sets your heart aflutter this time of year? Let's pay tribute this month to those warm fuzzy feelings of love and create something that celebrates that universal emotion.
---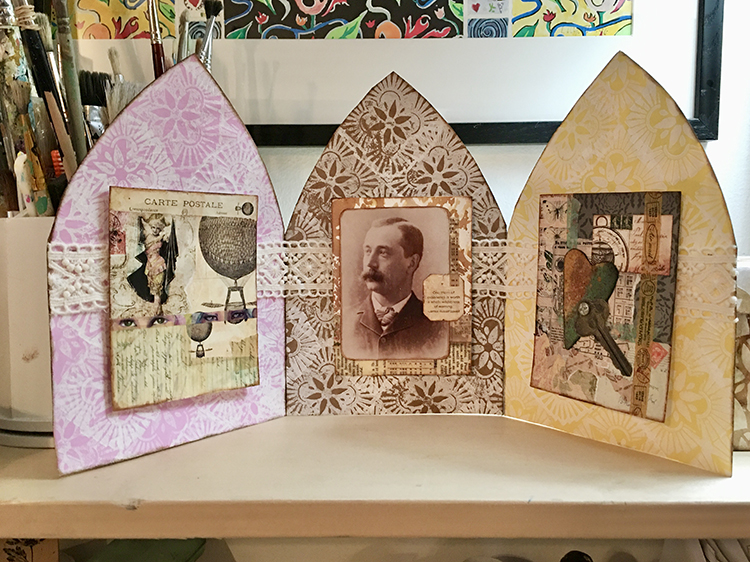 In November 2019, I participated in Nat's "Deck of Cards" challenge. By the end of the month, I had 30 pretty cool pieces of artwork that were just the right size for greeting cards. I felt a little too attached to some of them to actually use as cards and send off in the mail to friends and family, so I bundled them up and propped them up on my display shelf. Here's a few of them: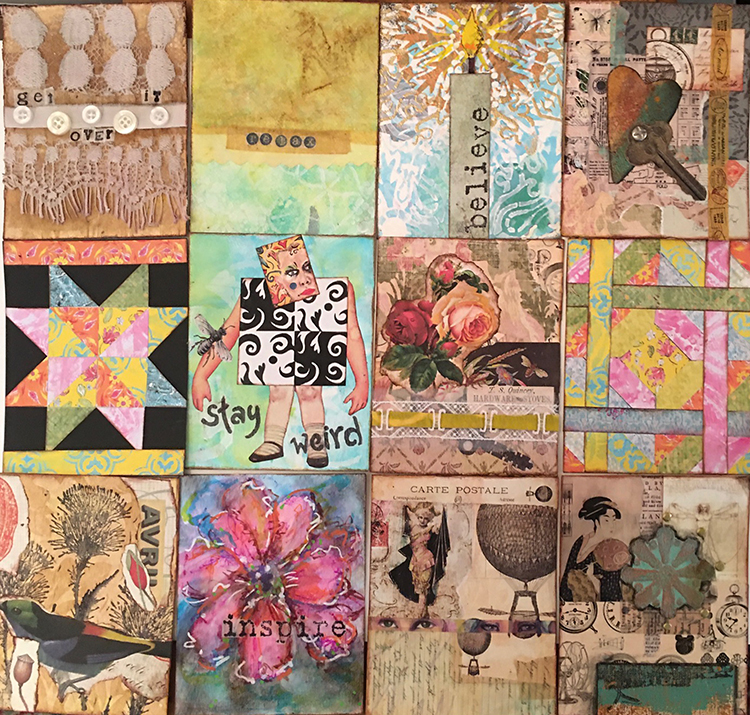 But…I wanted a prettier way to display the cards, so I hit on the idea of creating a free-standing triptych to showcase them. I had too many to display all at once, so I decided to attach little pieces of Velcro to my favorites so the display could easily be changed.
Here's my video of the process:
I started by mixing up my favorite shades of pink and yellow and painting some 140 lb. watercolor paper. In addition to the painted paper, I also used a piece of recycled brown paper bag. Next, I spread white acrylic onto my geli plate and picked up paint with Nat's positive/negative Hamilton rubber stamps, then stamped all over the three surfaces. (Once the geli plate was full of marks, I also pulled prints off it with deli paper.)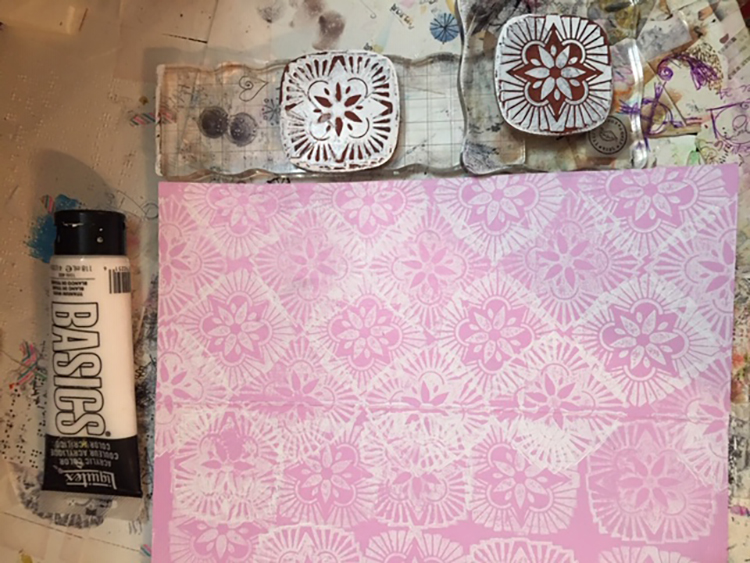 Once I had plenty of printed paper, I auditioned different cards and lace to see what would work best for my triptych. I folded and cut a fresh piece of watercolor paper to the triptych shape.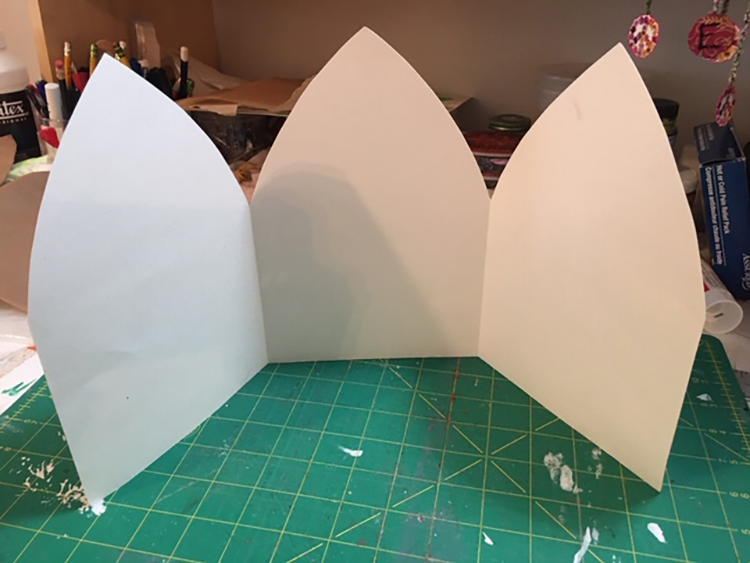 Next, I glued the printed papers on and cut them to size. With a glue stick, I added some gorgeous thick lace.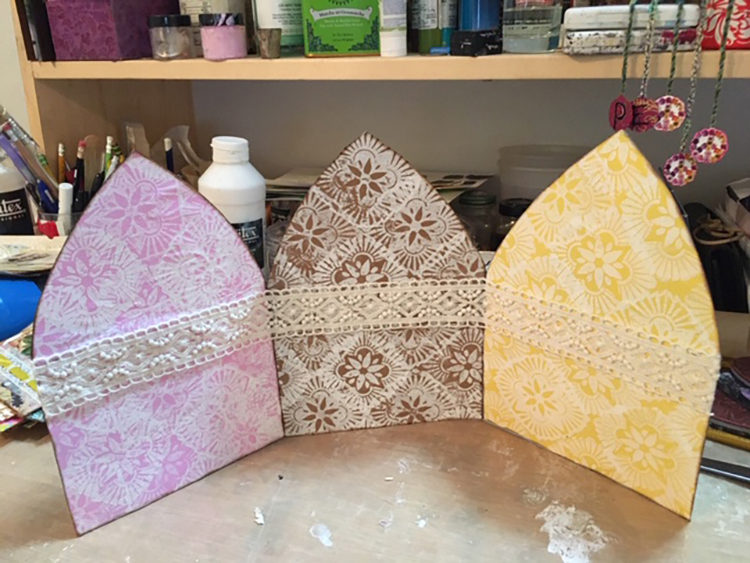 The final step was attaching the Velcro dots to both the triptych and the cards.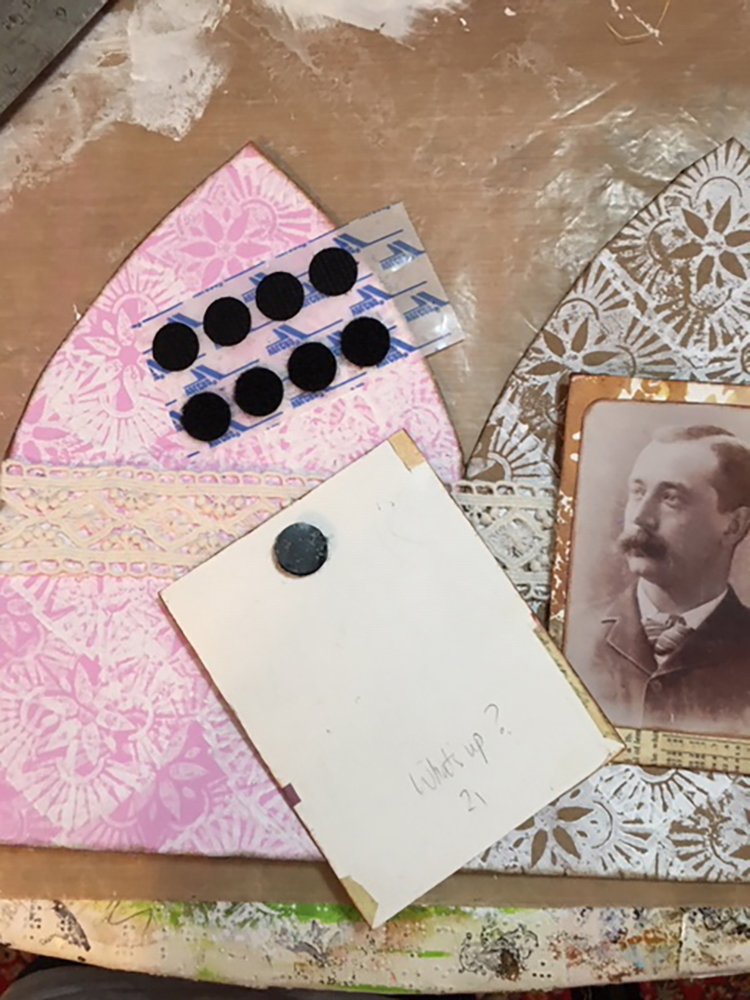 The hardest part was finding a space in my small apartment to display my new creation!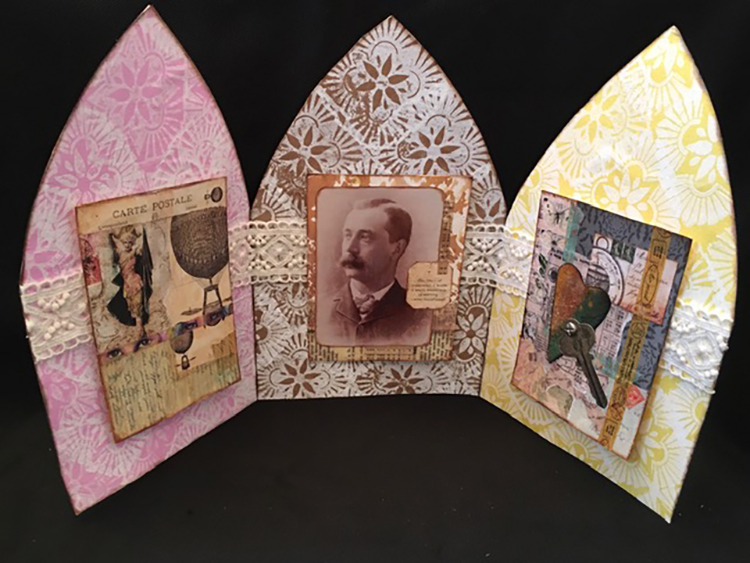 ---
Thank you Linda! This is such a cool way to display any number of small works on paper! Great idea :)
Want to give Linda's project a try? You can find all my Rubber Stamps in my Online Shop and in addition to her cards and a brown paper bag, here are some of the other supplies Linda used: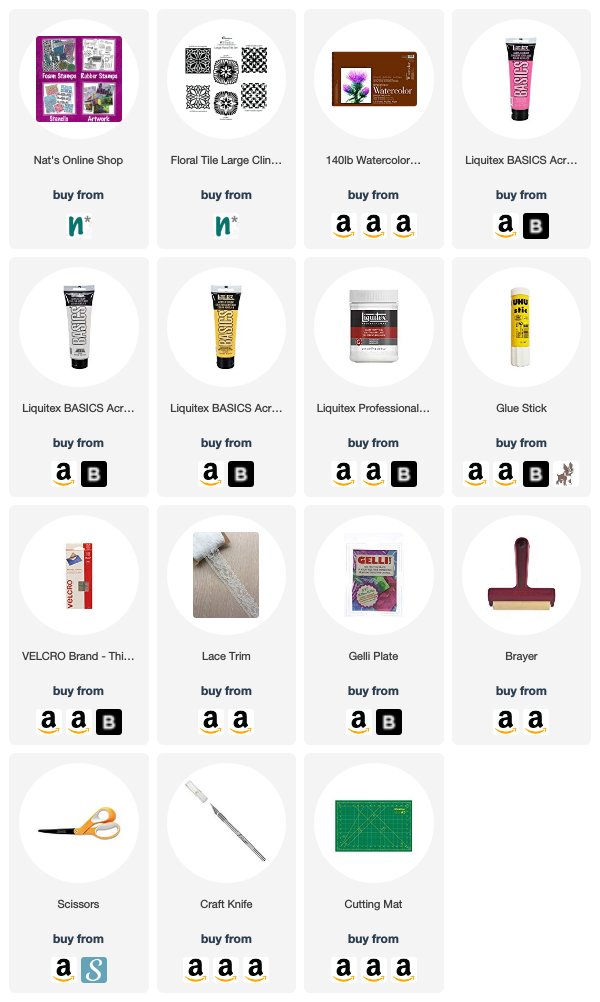 Feel inspired? Working on something yourself that you'd like to share?  I love to see how you interpret our monthly themes. Email me how you used my stencils and stamps with the theme and email me an image – I would love to share your projects in my next  "n*Spiration From Around the Globe".