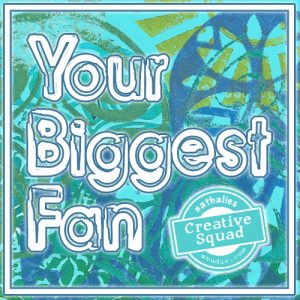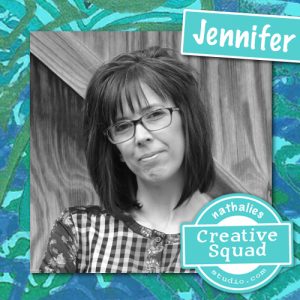 Hello there and welcome to a post from my Creative Squad. Today we have Jennifer Gallagher kicking off our projects using my Jewett Fan Positive Negative Foam Stamp set with her heartfelt take on this month's theme: Your Biggest Fan – Let's give a shout out to someone who is doing an amazing job. In a world obsessed with Me Me Me it's important to take a look around sometimes and give some encouraging words to another, and not just in your art and craft making :) Be their Biggest Fan!
---
I am so excited to be kicking off the theme for this month's Creative Squad posts. This month we are giving a shout out to those people in our lives that we want to encourage. We are letting them know we are their biggest fans. I am a Mom to two boys and I am definitely their biggest fan. With them in mind, I've prepared a page for my family scrapbook using some of my favorite new n*Studio foam stamps, Nat's Jewett positive and negative fan foam stamp set.. Let's get started.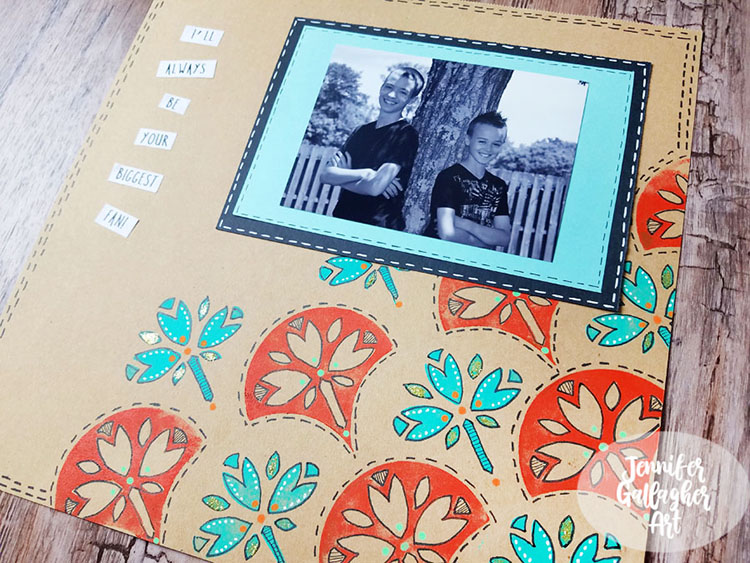 I began with a twelve inch square piece of kraft cardstock. I chose two colors of paint. I went with a complementary color selection – a shade of turquoise blue and an orange. I designated one color for the positive Jewett fan foam stamp and one for the negative fan Jewett foam stamp. I loaded paint onto the stamp (this can be done with either a stamp buddy or brayering onto a gel plate) and pressed it firmly into the bottom right corner to begin my pattern. Alternate your foam stamps to create the pattern. I only went about half-way across the page, but you could fill the entire page if you wish.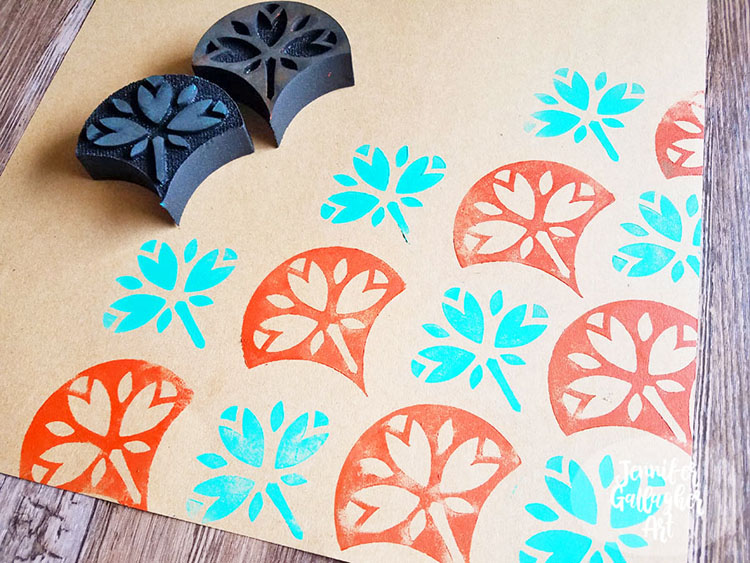 Next, I used a black fude ball pen to go around a lot of the design and add a dashed line around the outside edge.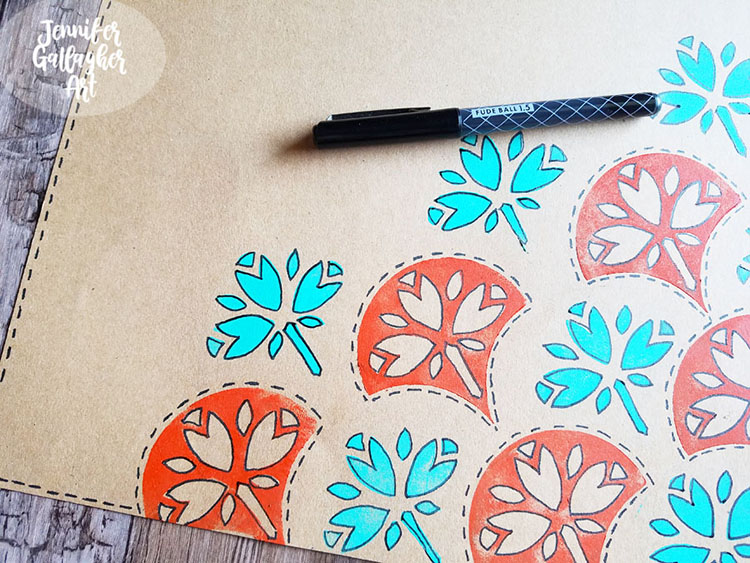 I chose a few posca paint pens that were in the same color family and added additional details.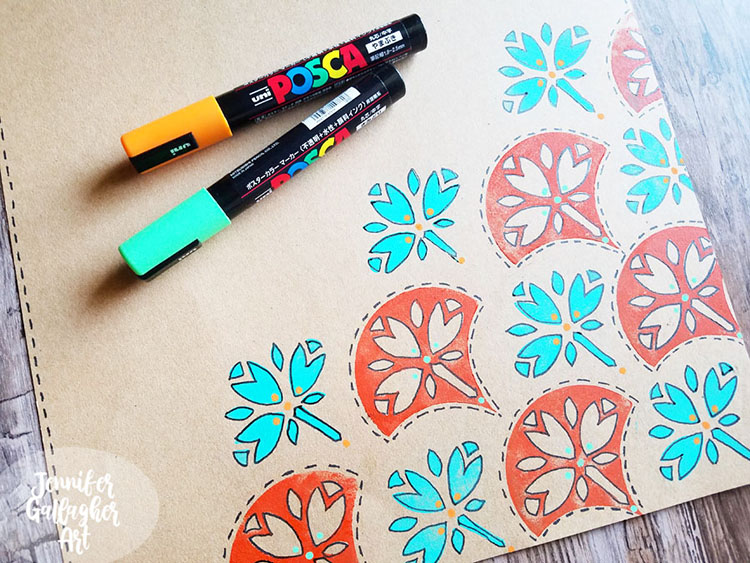 With a small brush, I applied some gold glitz glitter gel.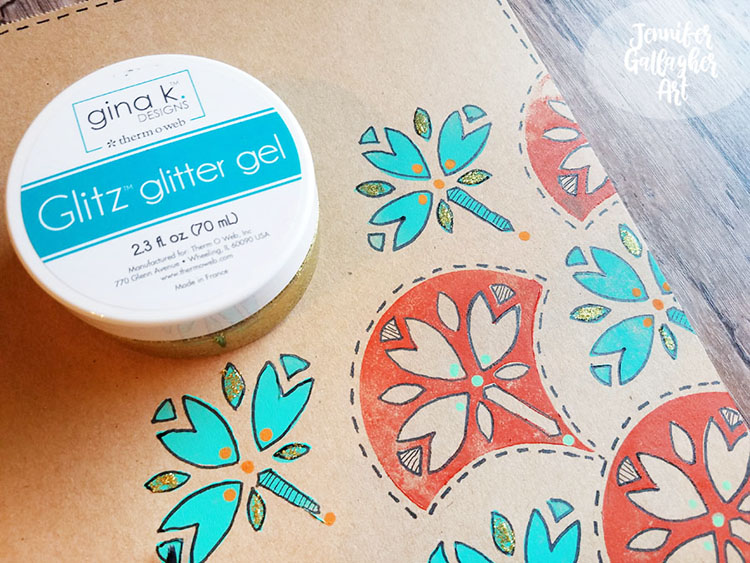 Next, I chose a few pieces of colored cardstock to build a paper frame for my photo to sit on. In the photo I show a salmon color, but in the end I went with a lighter turquoise. Be sure to audition several colors and combinations to find the one you like best. I just eyeballed the size and cut it with my scissors. I adhered each piece with 1/4 inch scor-tape.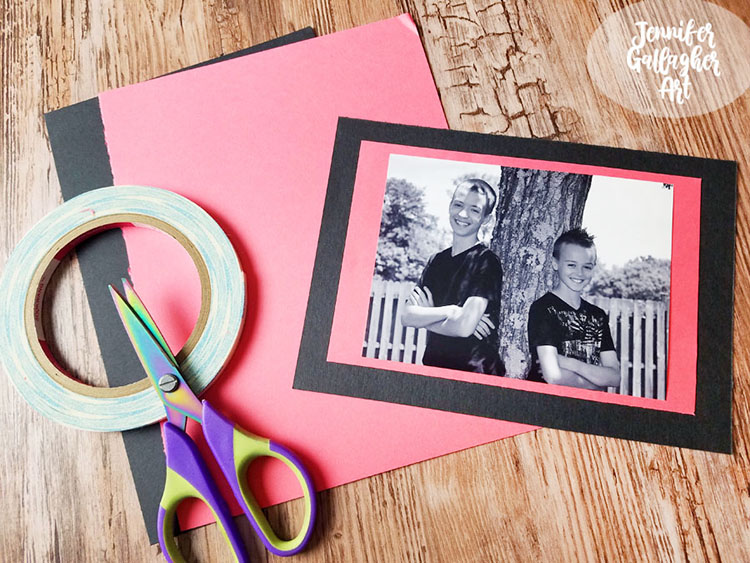 I settled on a spot for my photo and adhered it with scor-tape as well. Then, using my black and white gelly roll pens I made some additional dashed lines to carry that theme through. I also added white dots to some of the flowers.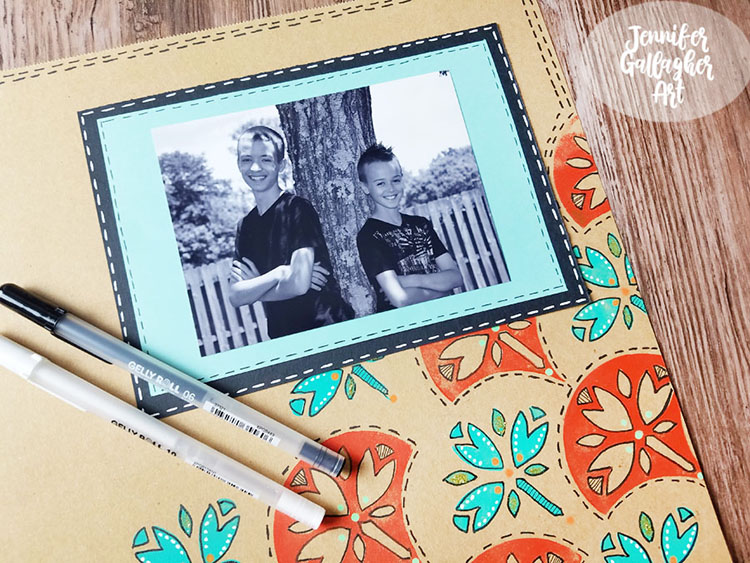 On my computer I printed out a sentiment for the page. What better than, "I will always be your biggest fan!: I attached it with 1/8 inch scor-tape.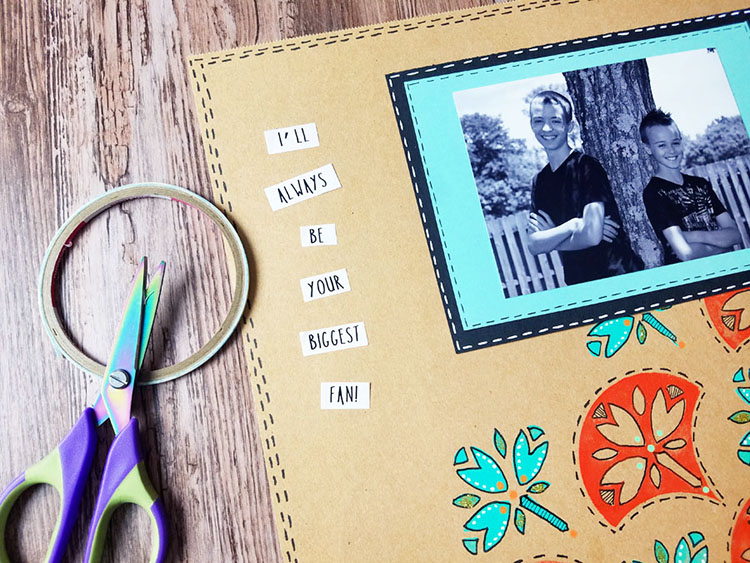 It's just that simple. I had so much fun making this one that I plan on making tons more pages for my family scrapbooks. You can easily use the tools and techniques you employ in card-making and art journaling into scrapbooks too. I hope you have enjoyed this tutorial and will try it out at home using your favorite n*Studio foam stamps.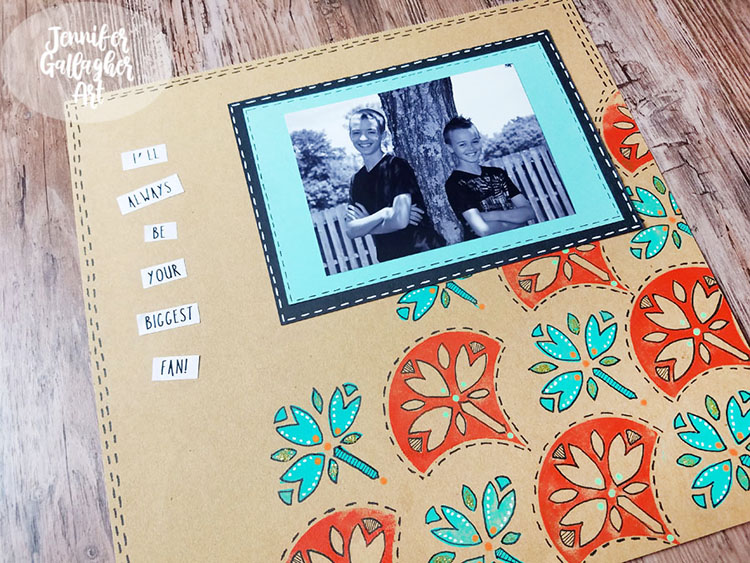 ---
Thank you Jennifer! Love seeing your family and love how those stamps pop on that craft paper! You can find all my Foam Stamps in my Online Shop and here are some of the other supplies Jennifer used: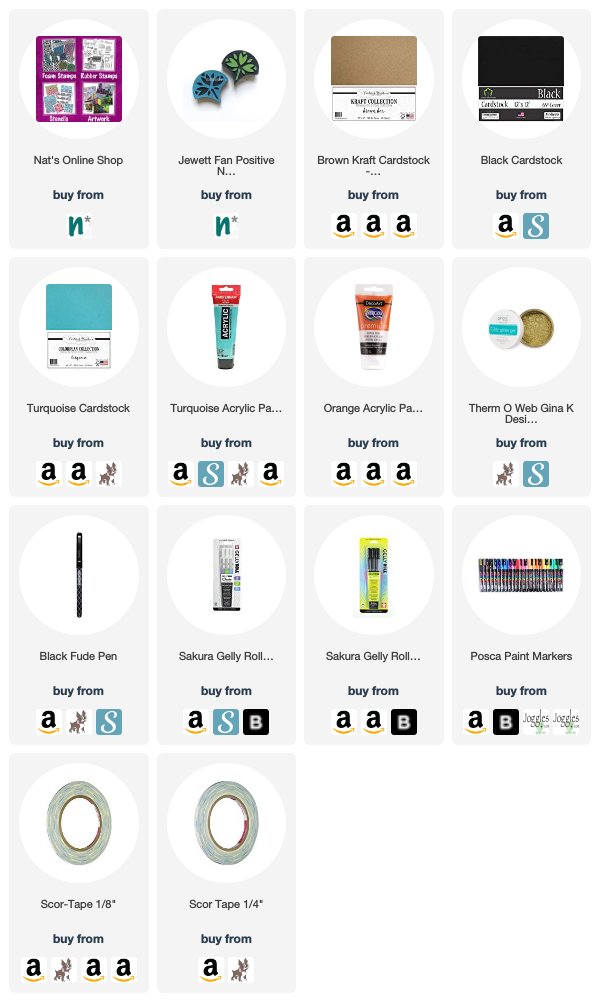 Feel inspired? Working on something yourself that you'd like to share? I love to see how you interpret our monthly themes. Email me how you used my stencils and stamps with the theme and email me an image – I would love to share your projects in my next "n*Spiration From Around the Globe".