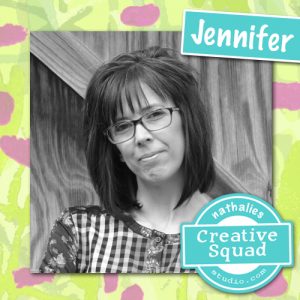 Happy Tuesday from my Creative Squad! Today we have Jennifer Gallagher sharing her method for making a custom coloring sheet using my Maiko stamp and my Fan-tastic Large stamp set. Her inspo was this month's theme: Feel the Rhythm – We're thinking about patterns this month and using stamps to create a rhythm of marks. Show us your sense of rhythm!
---
When contemplating creating patterns for this month's creative squad post, it occurred to me how much I enjoy coloring in patterns. Long story short, I decided to create my own customized coloring sheet with Nat's stamps. Coloring is very popular now and I totally understand why. It is a very fun and relaxing way to pass the time. Follow along with me and create your own unique coloring pages. It's quick and easy.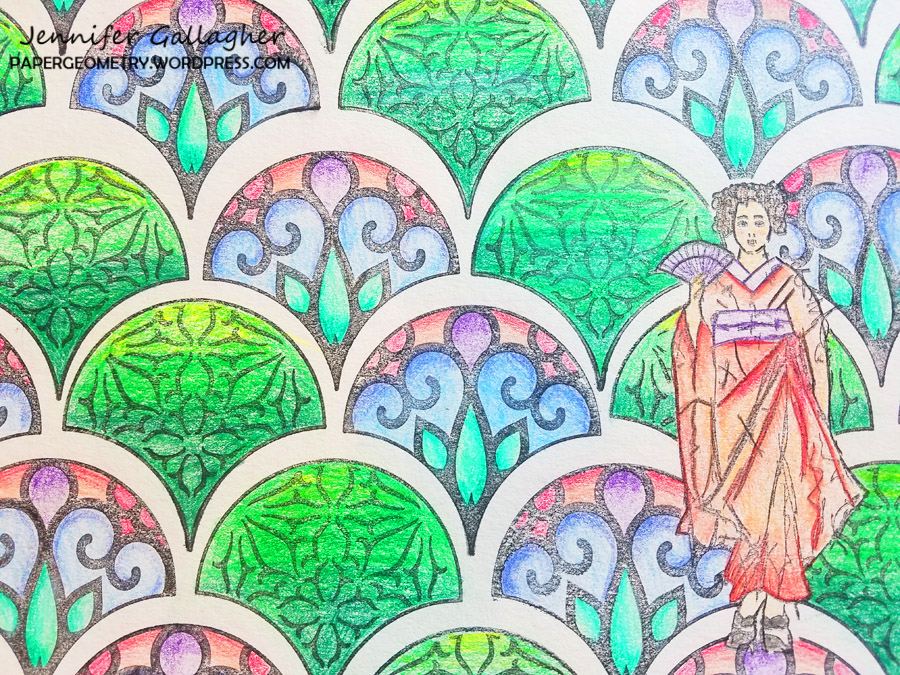 1. We are going to need a mask of Nat's Maiko stamp. Begin by stamping the image onto a piece of white copy paper.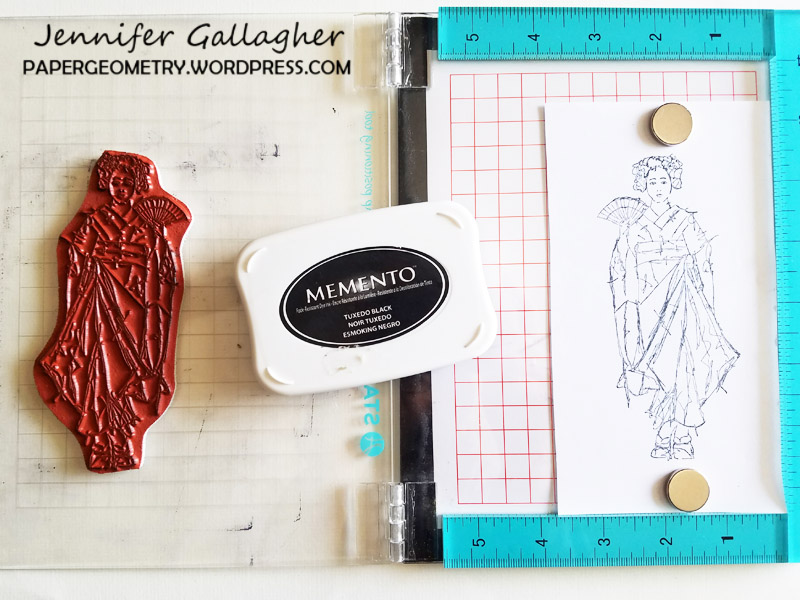 2. Cut the stamped image out.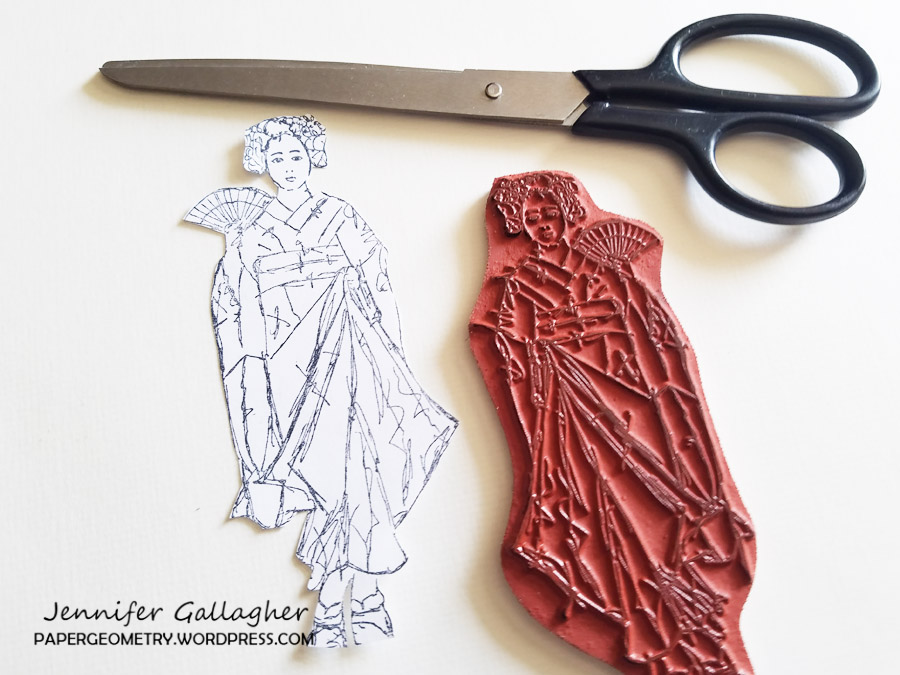 3. Using low tack tape, place your Maiko mask down onto a 9×12 piece of drawing paper. Then using a ruler create a grid-line every three inches across the paper. This step is optional but I find it helpful.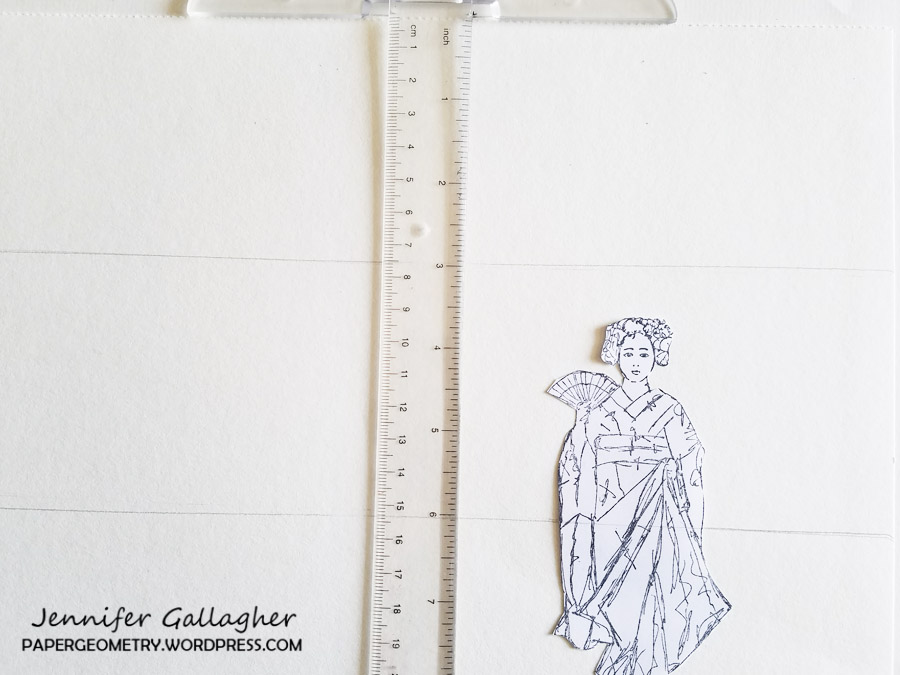 4. Choose a few stamps from Nat's Fan-tastic Large stamp set to create a pattern.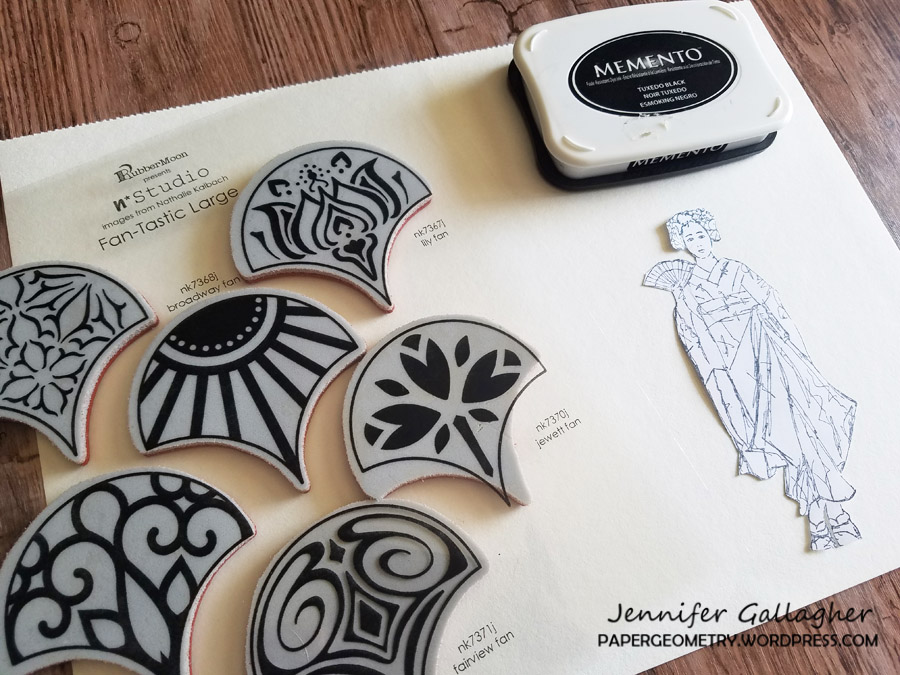 5.Stamp your pattern with a black ink like Momento Tuxedo black.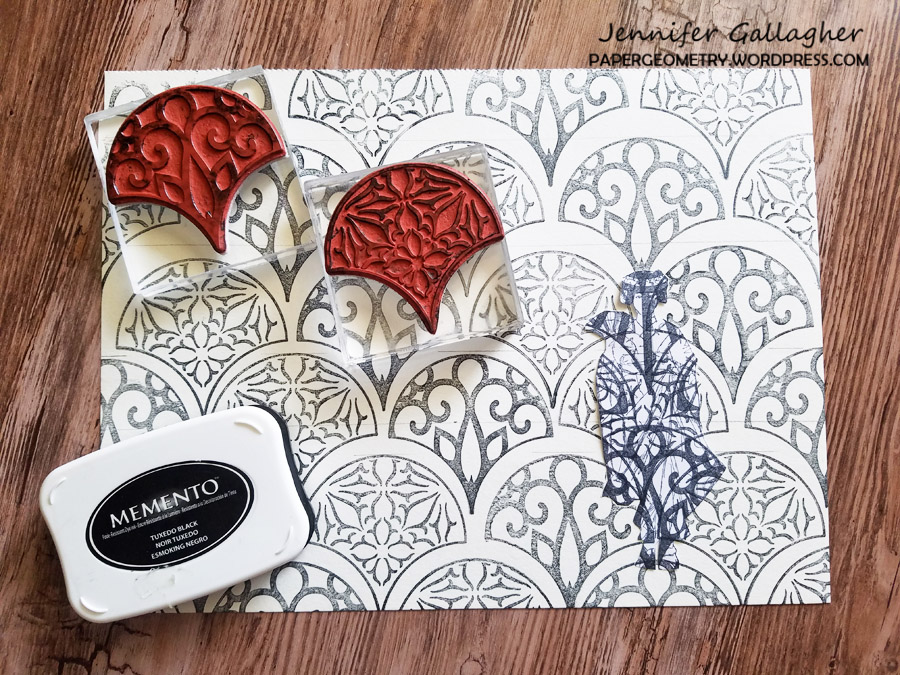 6. Lift the Maiko mask off the paper and stamp the image down in the negative space left behind.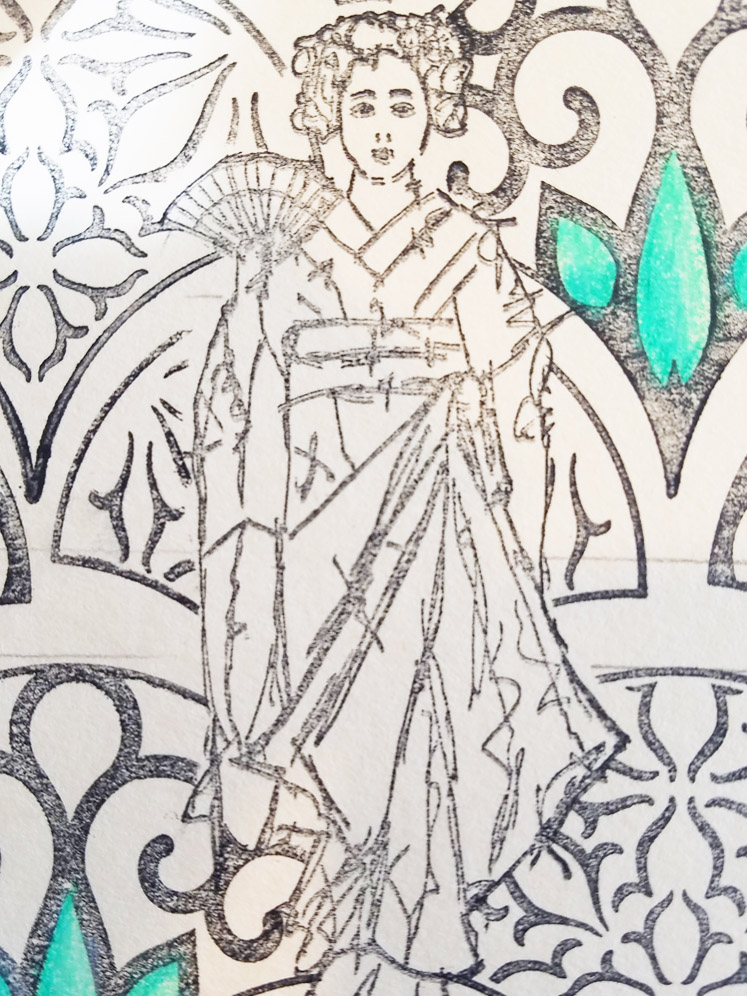 7. Now is the fun part – color your design in with your favorite colored pencils.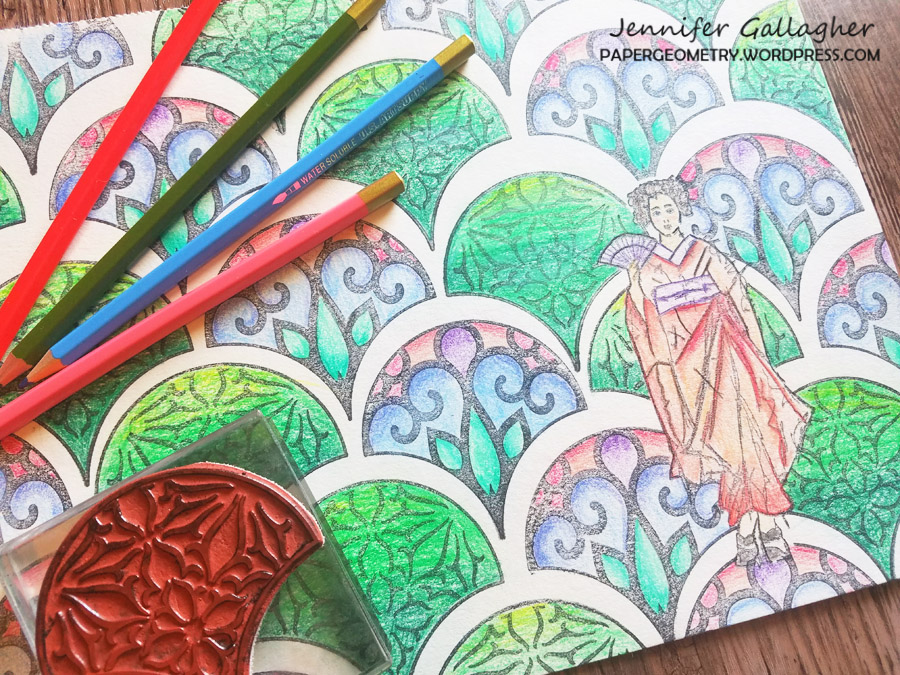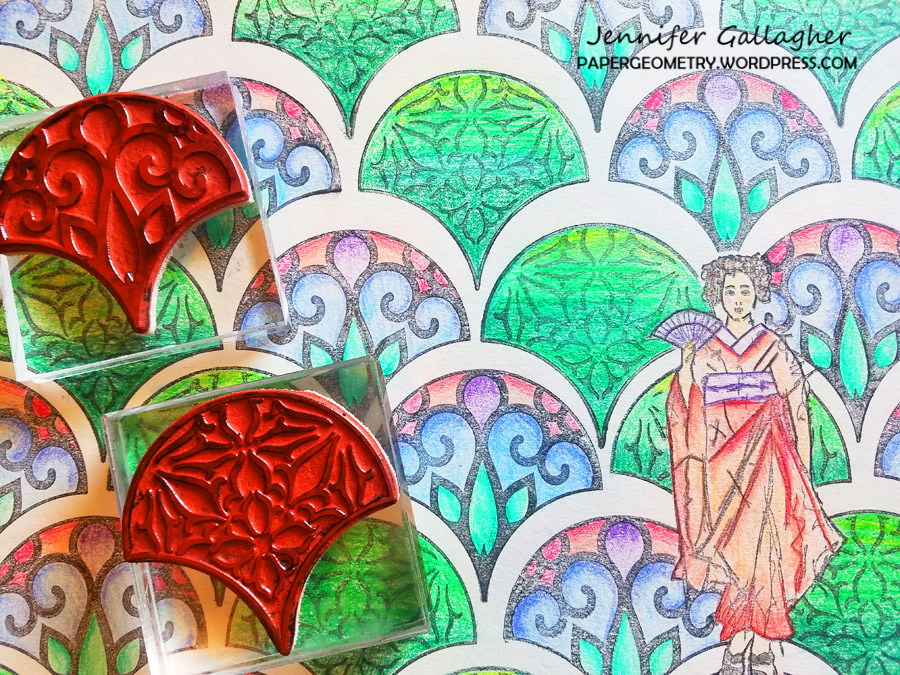 I had a blast coloring in my hand-made coloring page. I don't know why it didn't occur to me to make some before now. Be sure to play along each month with the creative squad and share your creations online.
---
Thank you Jennifer – I love how Maiko looks on that gorgeous background! You can find my rubber stamps in my online shop. Here are some of the other supplies that Jennifer used: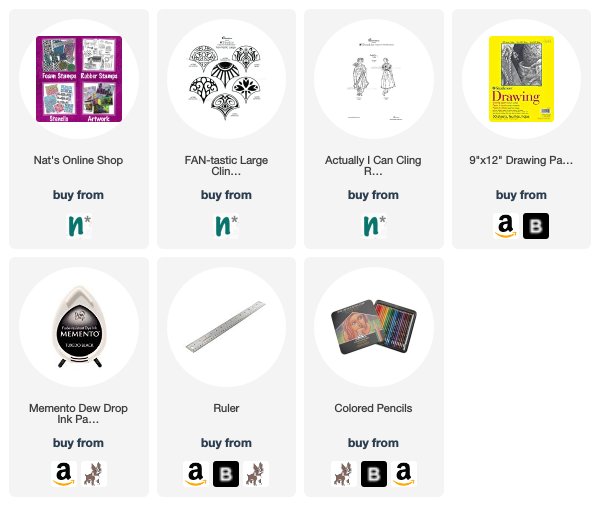 Feel inspired? Working on something yourself that you'd like to share? I love to see how you interpret our monthly themes. Email me how you used my stencils and stamps with the theme and email me an image – I would love to share your projects in my next "n*Spiration From Around the Globe".