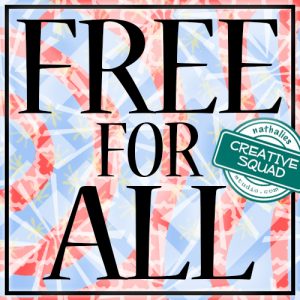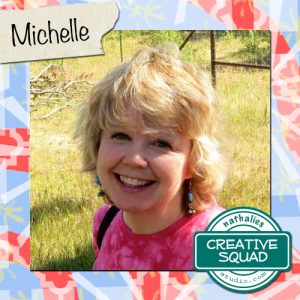 Hello from the Creative Squad! Today we have a cool art journal spread from Michelle Rydell that uses my Buenos Aires stencil and this month's theme: Free for All! It's time for summer vacation and relaxing so around here the Creative Squad is taking a break from themes this month. They're just going with the flow and making a project of their choosing. It's a Free for All!
---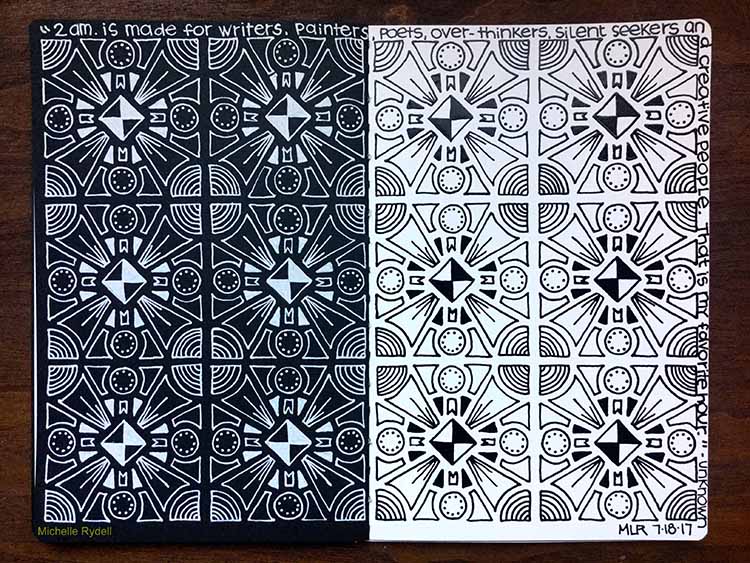 One of my favorite stencils of Nat's is the Buenos Aires. I love how the shapes connect in so many different ways – creating different patterns, depending on how you look at it. I'm taking a class that focuses on black and white journaling, so I thought it might be fun to play with the positive and negative shapes…
I started by placing the Stencil down on a spread in my journal that has black paper on one side and white on the other; and tracing all the shapes with a pencil.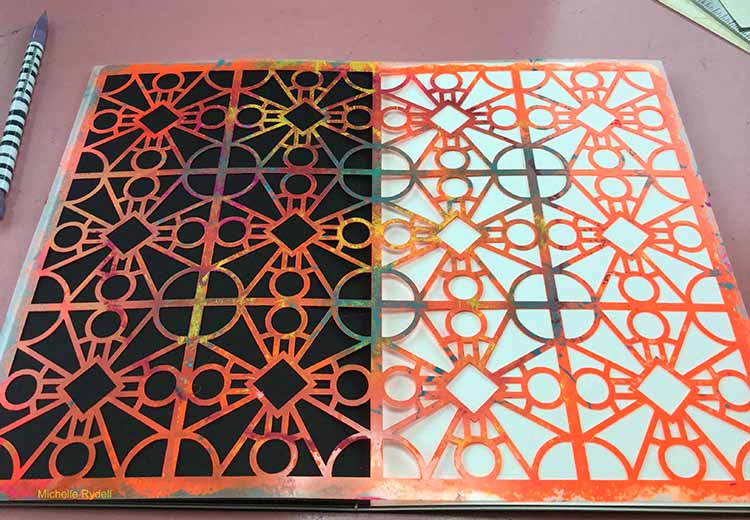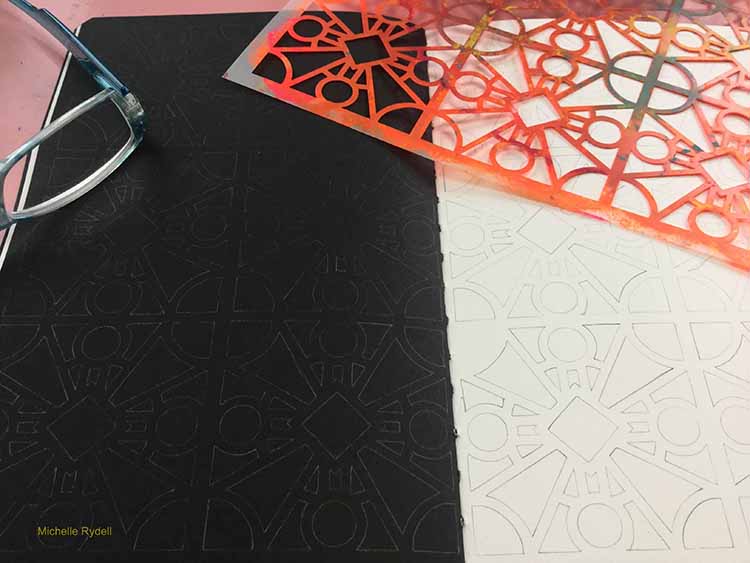 Then, I started drawing over the pencil lines with black and white gel pens. Because the gel pens take a minute to dry, I started on the outside shapes and worked inwards, so as to not get my hand in the wet ink.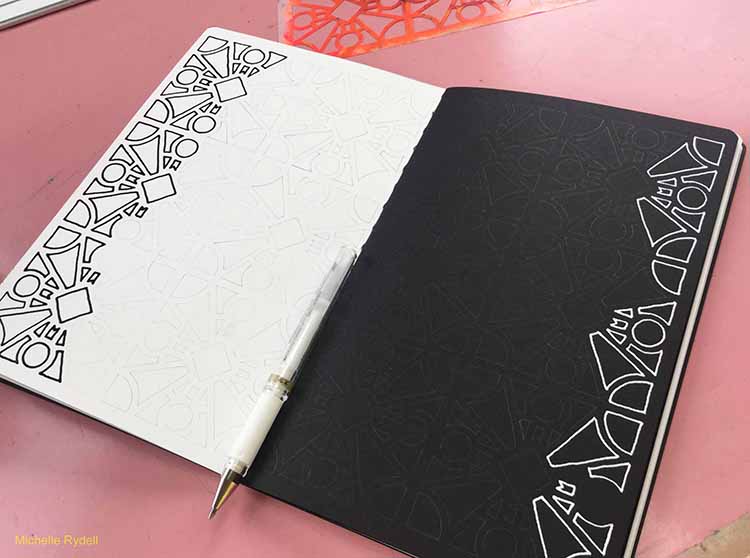 Here's how it looked when phase one was done. Do you see where I missed a few shapes?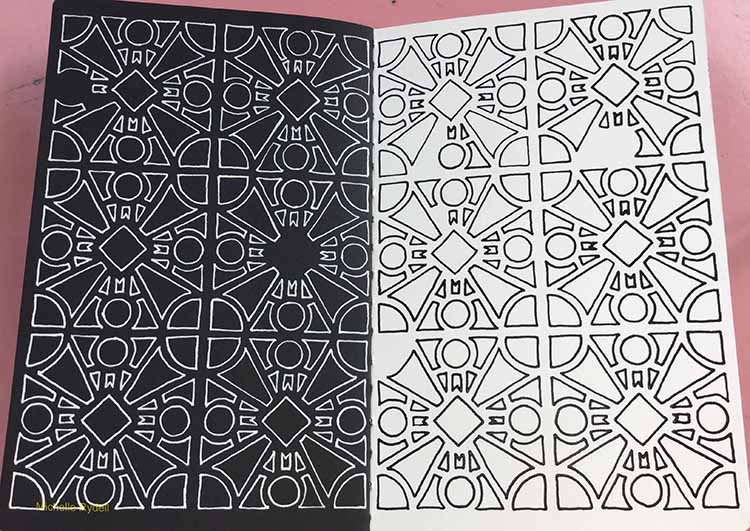 It was easy to put the stencil back over the drawing and trace in the shapes I missed. Here's the completed initial phase…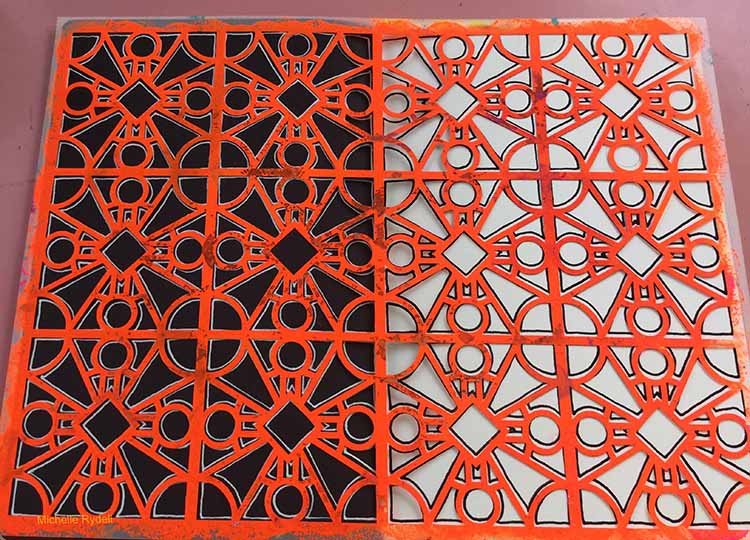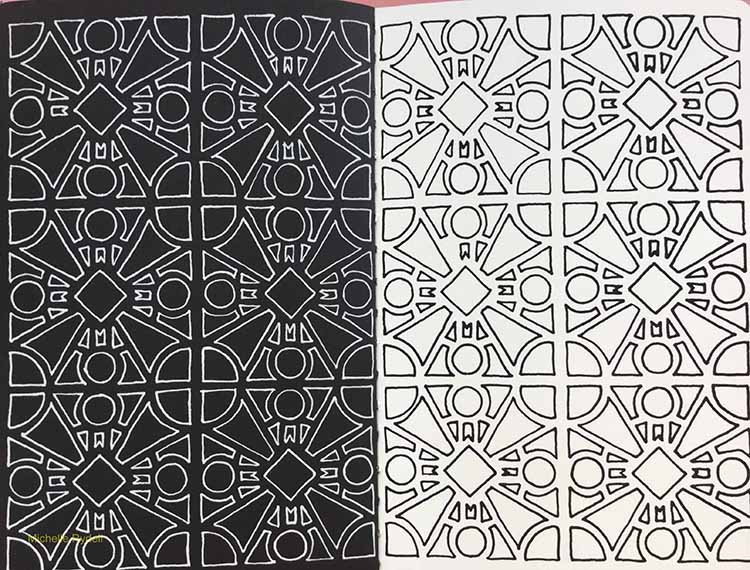 From here, I just started doodling. Whatever I did on the white side of the page, I repeated on the black side. This was so much fun and very meditative. When I felt like the doodling was complete, I added a quote around the border and called it done. Here's the finished page…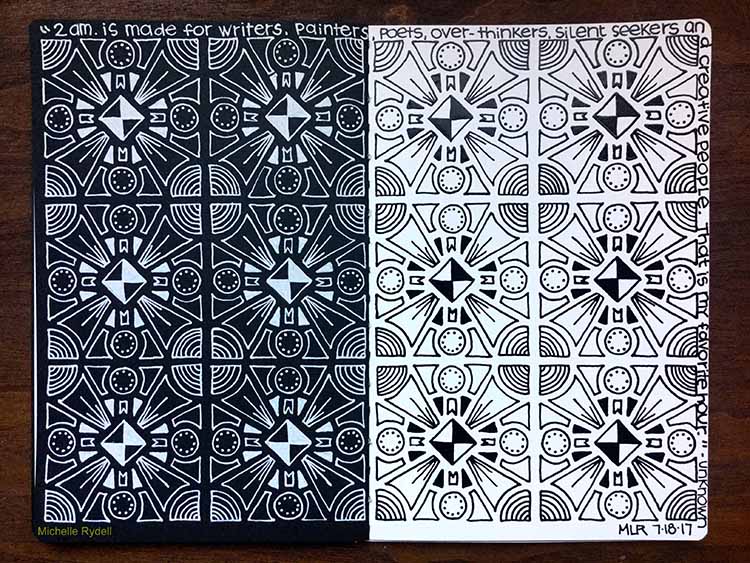 Since it doesn't require many supplies, or deep thought, this is a great technique to do on the couch, watching your favorite tv program! I hope you've enjoyed this tutorial, and will consider giving the technique a try sometime!
---
Thanks Michelle! I love how the simple color palette shows off the gorgeous pattern. In addition to white drawing paper, Michelle used the following supplies (some are affiliate links):
Play along with us too: I love to see how you interpret our monthly themes. Email me how you used my stencils and stamps with the theme and email me an image – I would love to share your projects in my "n*Spiration From Around the Globe".