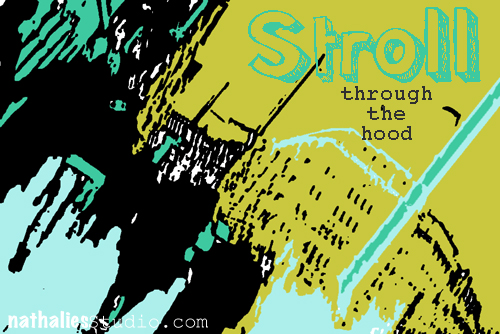 A lot of times I get asked what inspires me. And one of my key answers is always "a stroll through the hood". It might be street art, it might be thoughts or feelings connected with certain sights, it might be stuff I find to buy…in one way or the other you might find the photos, the thoughts, the feelings, the colors or anything from those strolls in my art journal, a mixed media project or a scrapbooking layout.
I would love to show you once a month what inspired me while strolling through my neighborhood. I hope you like the little insights into my daily life where I live . This is also a wonderful way for me to remind myself on the inspiring things in the hood. Maybe you get inspired by those posts and even invite ME to a stroll in YOUR hood – feel free to grab the logo and leave a comment for me on the post and share!
Now that the weather is warmer, there is finally more strolling around in the neighbor hood and I discovered this: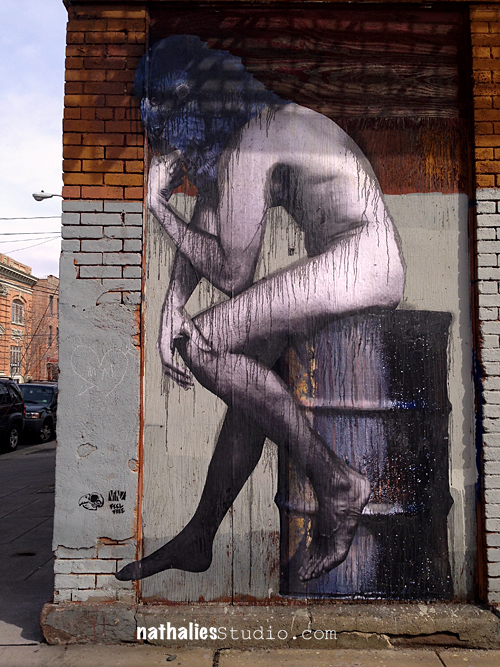 which was by the way on the way to the art store- which I love because it has changing art work out side and has very knowledgable staff and …it is always good to support small businesses when they do such an awesome job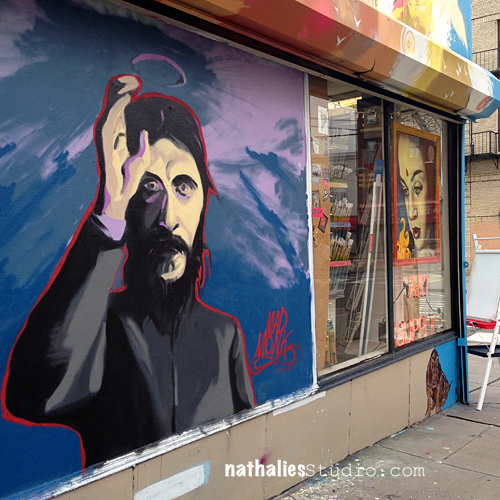 Perfect to also stop to get a yummie bread which was used with an awesome mask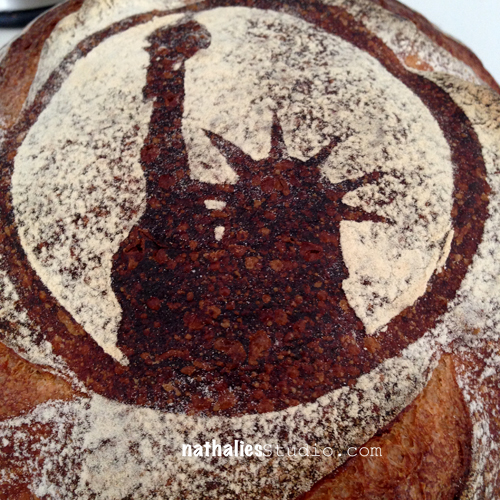 On the way I love to see the obvious stated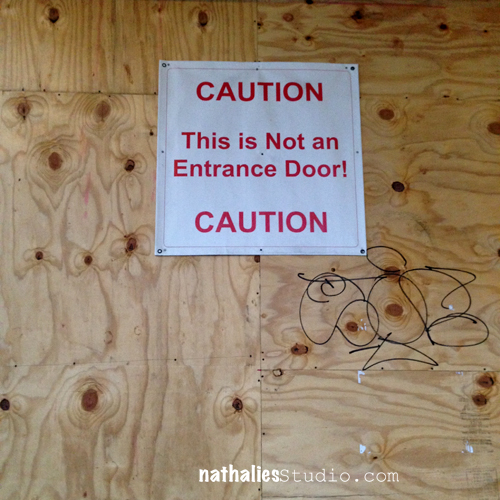 And shake my European head in disbelief when stumbling upon adventurously installed power cables…in front of a window…in the middle of the pavement…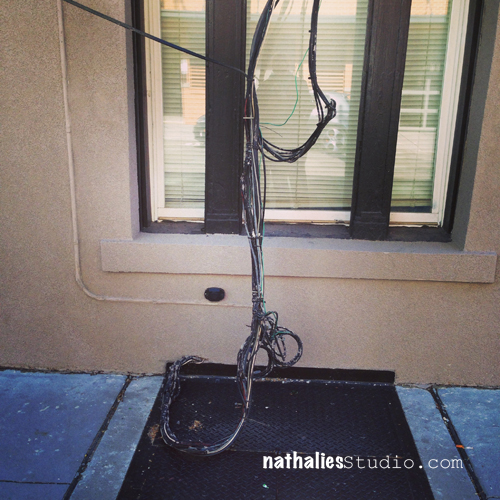 These are the things you still have to keep in mind and watch when you are looking for all this amazing street art work here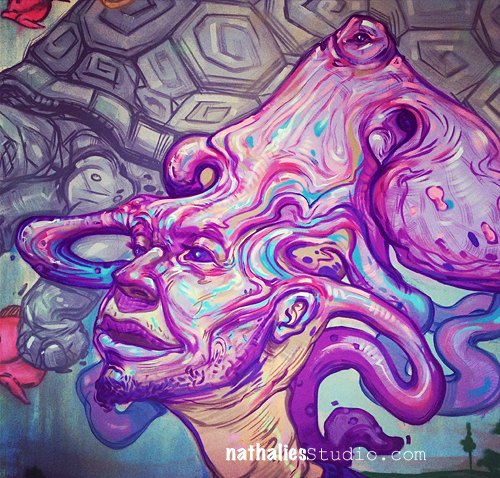 or smile at this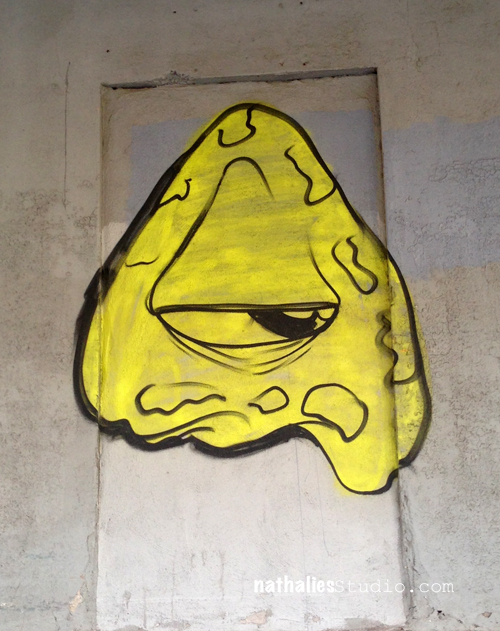 and then you can take the path and visit a friend in Hoboken and find inspiration in the subway station too -isn't this color combination great? White, Blue, Black and Rost (forget the feeling that the subway station looks as if it is falling apart ;) )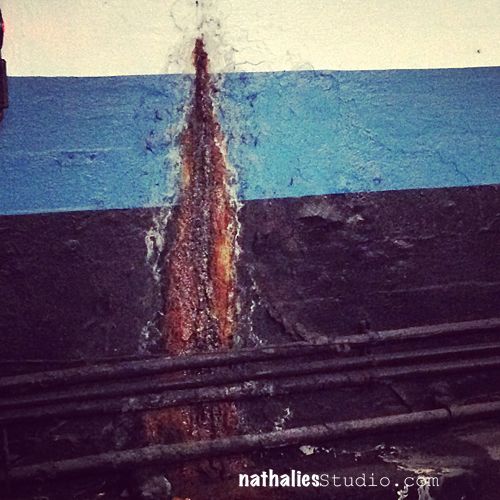 And when you arrived in Hoboken you can drive your friend Carla crazy by telling her that Hoboken is the 7th Borough of NYC ;)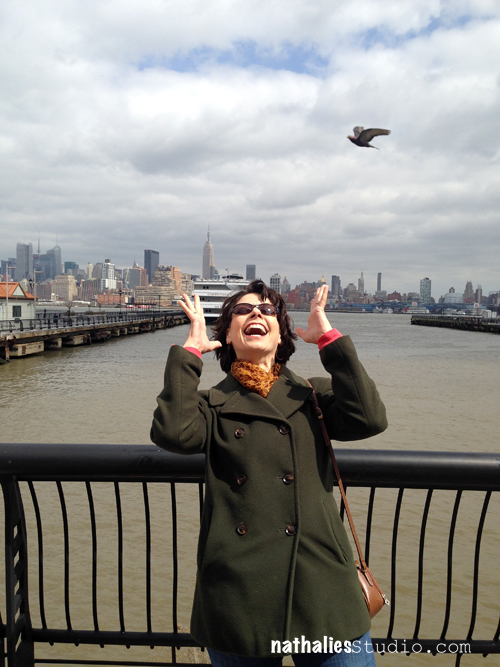 It was an awesome day and I am so happy that the weather is now getting better and more strolls in the hood are coming up…and time on our deck too :)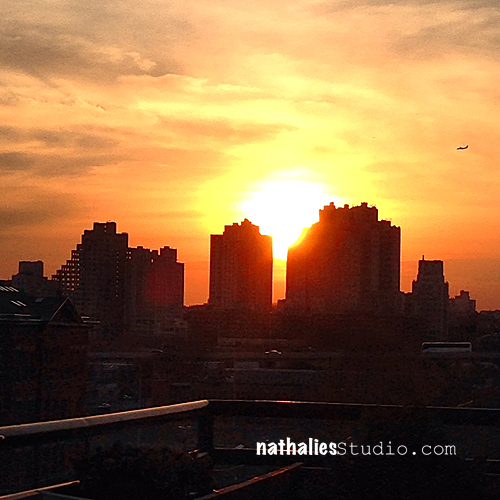 Wishing you a gorgeous day!
Nat