A lot of times I get asked what inspires me. And one of my key answers is always "a stroll through the hood". It might be street art, it might be thoughts or feelings connected with certain sights, it might be stuff I find to buy…in one way or the other you might find the photos, the thoughts, the feelings, the colors or anything from those strolls in my art journal, a mixed media project or a scrapbooking layout.
I would love to show you once a month what inspired me while strolling through my neighborhood. I hope you like the little insights into my daily life where I live (at the moment Hamburg, Germany). This is also a wonderful way for me to remind myself on the inspiring things in the hood. Maybe you get inspired by those posts and even invite ME to a stroll in YOUR hood – feel free to grab the logo and leave a comment for me on the post and share!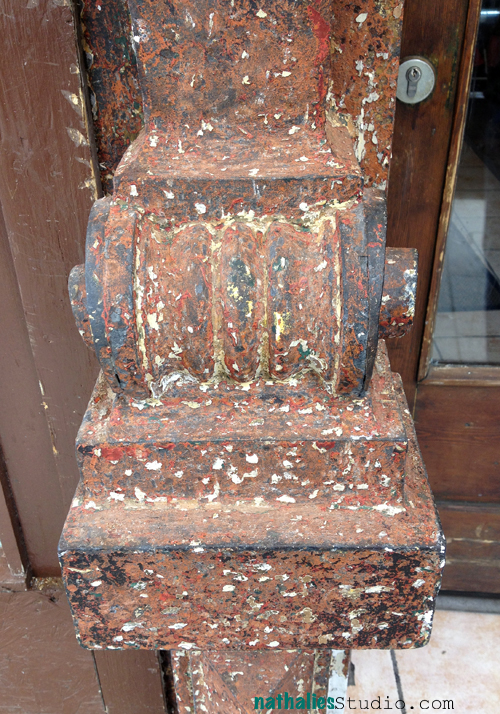 I love these pillars that some of the houses have around here- this one is my favorite as it has also so much texture – ahhh – I want to create a background that looks like this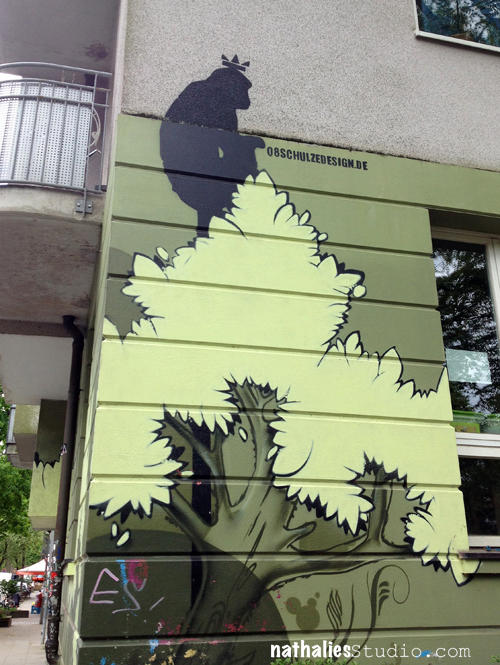 This is outer wall to a garden of a kindergarten in the hood. I love this – it is funny and I am sure the kids love it too.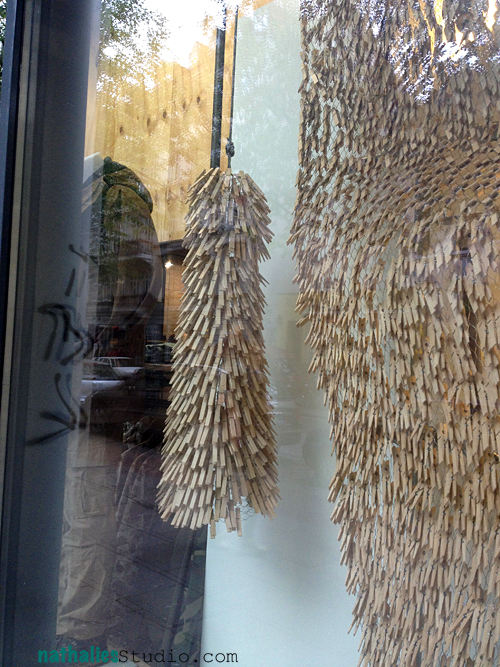 I was rushing to go out with some friends when I passed by this clothes stores and the decoration made me stop. Love the clothespins lamps-  such a cool idea – it is formed chicken wire and attached to it are the clothes pins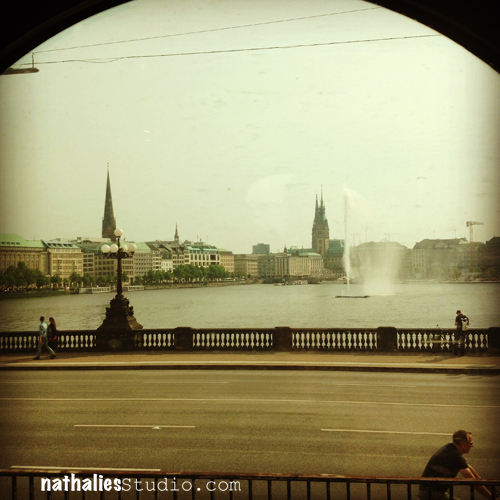 Love this view out of the window of the train right before you roll into my neighbor hood train station. BTW…notice T-Shirts ? Yes…the ONLY day so far in this spring there it was warm enough and I spent it in train….LOL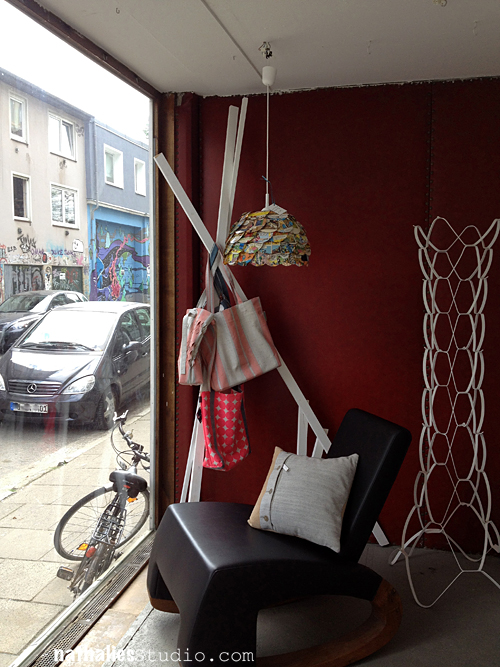 I thought this was such a fun idea – in this shop which sells things from local designers and artists you step up from the shop into the window display and you can walk around the display and check the things out in the window. Great idea to make it part of the shopping experience.
Hope you liked it- see you next month in the hood 

hugs
Nat
Related articles