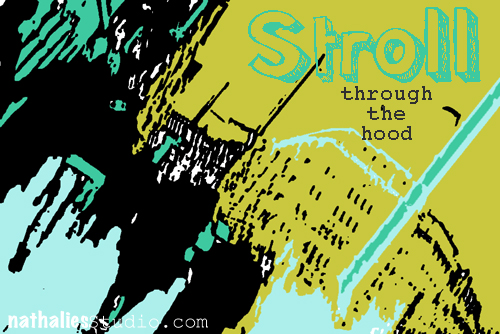 A lot of times I get asked what inspires me. And one of my key answers is always "a stroll through the hood". It might be street art, it might be thoughts or feelings connected with certain sights, it might be stuff I find to buy…in one way or the other you might find the photos, the thoughts, the feelings, the colors or anything from those strolls in my art journal, a mixed media project or a scrapbooking layout.
I would love to show you once a month what inspired me while strolling through my neighborhood. I hope you like the little insights into my daily life where I live (this is the last one from Hamburg, Germany). This is also a wonderful way for me to remind myself on the inspiring things in the hood. Maybe you get inspired by those posts and even invite ME to a stroll in YOUR hood – feel free to grab the logo and leave a comment for me on the post and share!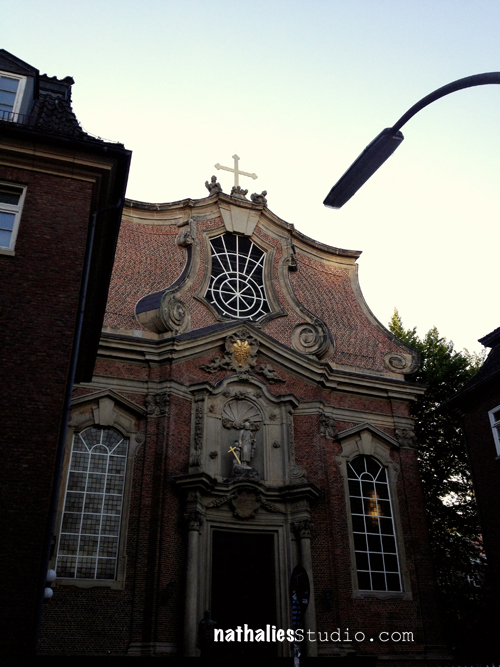 While on a Beatles-Tour with a friend (yes…you gotta do some sightseeing in your own city) I actually for the first time realized the St. Joseeh Church in my neighbor-neighborhood St. Pauli. The Beatles started their career in Hamburg and it is said that Lennon once said: "I might have been born in Liverpool but I grew up in Hamburg." Well…same for me- I might have been born in Düsseldorf but I grew up here as well…or so I think…snigger ;)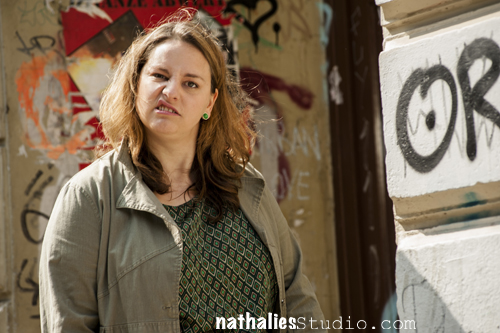 Actually I let you down a bit on photos of the hood- LOL- there will be photos of me in the hood mostly. I asked Andreas Muhme to take some photos of me in the hood as a memory- and we had a wonderful morning.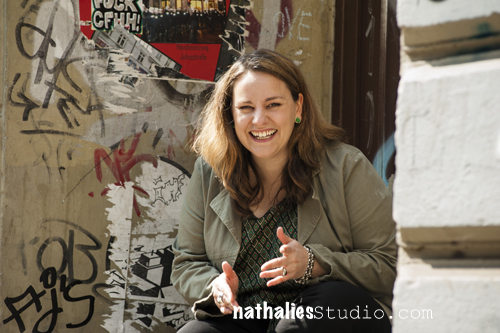 He always makes me laugh and do the worst faces…I guess it is a face of the hood ;)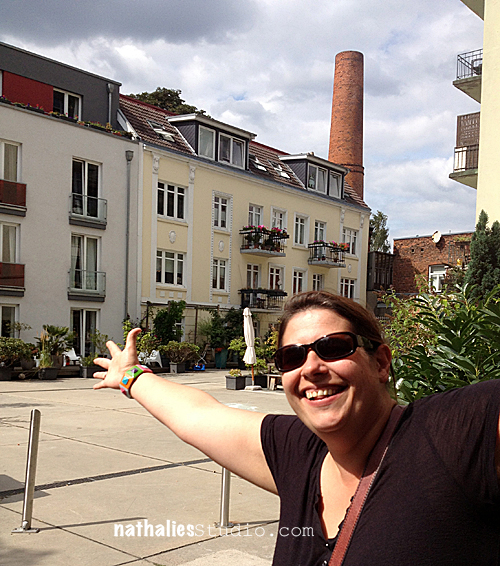 Here is actually my bestie, former room mate and maid of honor Esther goofing around in front of our old apartment. We used to live in the yellow house in the background which back then wasn't as cutely renovated and we froze a lot with wooden windows and had the ugliest bathroom you could imagine. But oh I loved this little place – lot's of happy memories connected with it.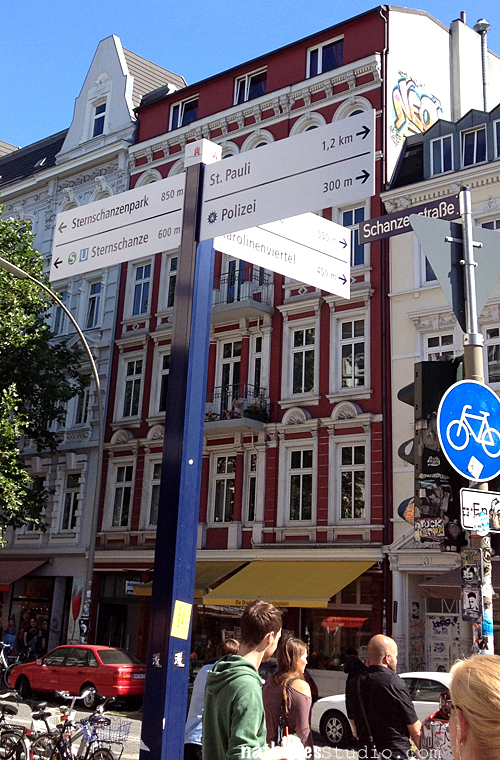 And just recently they put up these tourist signs in my hood. It is quite funny for me- because 20 years ago when I moved here, my family would anxiously call me because they heard bad stuff again about my area on the news and would asked if I was ok. Nobody wanted to live here, the rents were still low and now, the rent skyrocketed, and it is constantly changing – some things are good some things are not good at all…this neighborhood is tourist destination when you go to Hamburg. I made a joke when I saw the sign and said "I guess it is indeed time to go now" ;)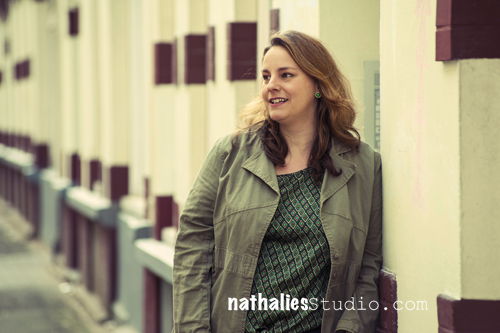 And so..this was the last stroll through my Hamburg Hood (at least online ;) ) …I am moving in less than 2 weeks. Packing up stuff, doing lot's of paper work, sorting, giving things away to friends, seeing lot's of friends every day…slowly saying good bye to this wonderful place that was my home for 20 years. But I am so excited to stroll through my new hood in Jersey City next month and I cannot wait to share pictures with you.
Have a wonderful day!
Nat