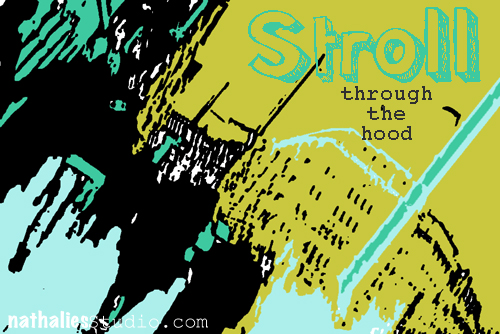 A lot of times I get asked what inspires me. And one of my key answers is always "a stroll through the hood". It might be street art, it might be thoughts or feelings connected with certain sights, it might be stuff I find to buy…in one way or the other you might find the photos, the thoughts, the feelings, the colors or anything from those strolls in my art journal, a mixed media project or a scrapbooking layout.
I would love to show you once a month what inspired me while strolling through my neighborhood. I hope you like the little insights into my daily life where I live . This is also a wonderful way for me to remind myself on the inspiring things in the hood. Maybe you get inspired by those posts and even invite ME to a stroll in YOUR hood – feel free to grab the logo and leave a comment for me on the post and share!
It has been a while since I did this….why? Because of this: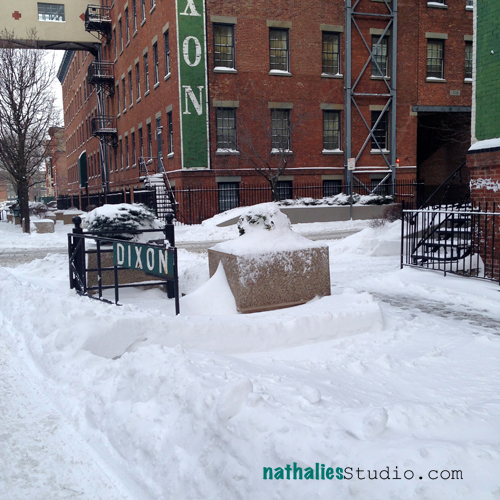 and this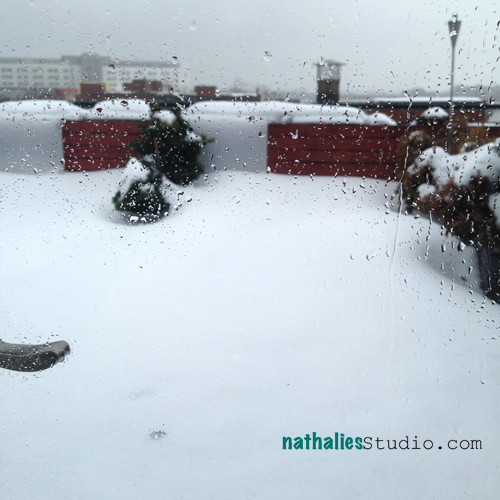 perfect days to stay inside and work in the studio…or travel (NOT!) but sometimes it looked like this: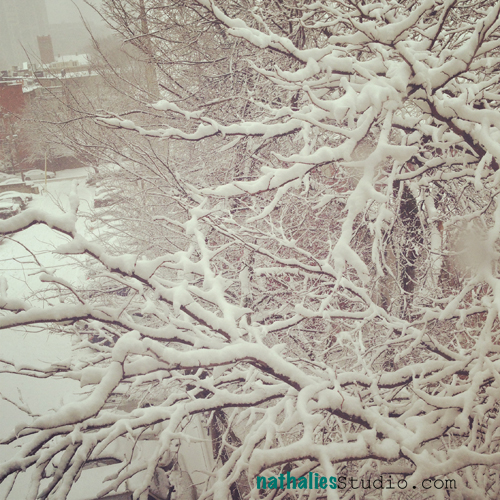 and then I bit the bullet and bundled up to go outside ;)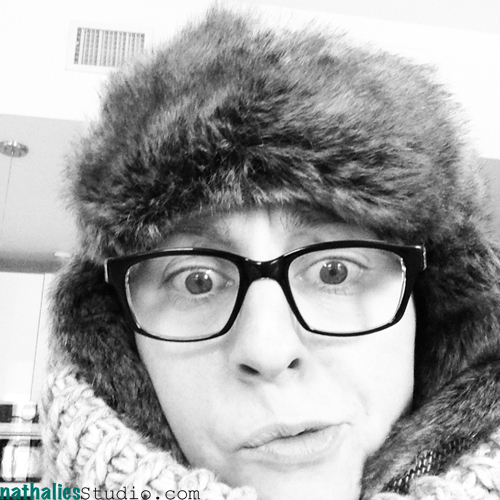 It was COLD- but I was rewarded with fun stuff like this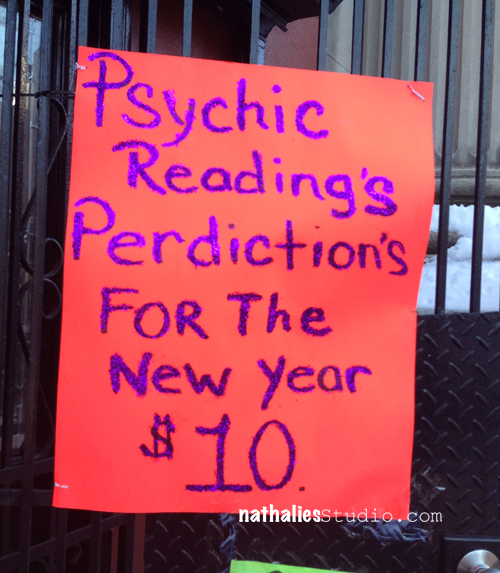 Who could have PERDICTED? And then with a friend visiting you – it is even more fun to stroll through the hood :)
Especially when said friends likes the same grungy stuff as I do …btw- I do love the background to this- it already inspired me to something :)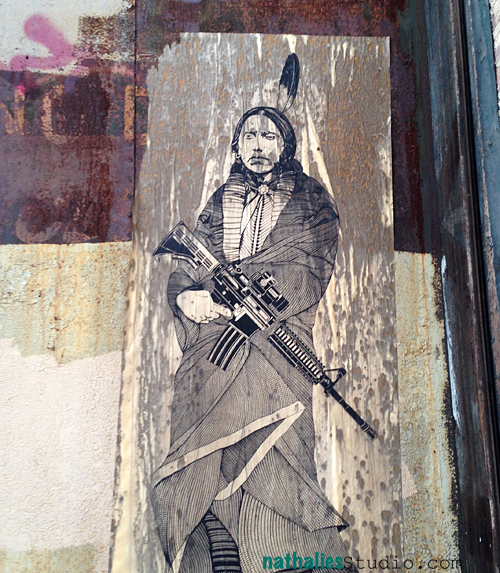 And since they are big here on Security cameras…this is a good advice me thinks :) :) :)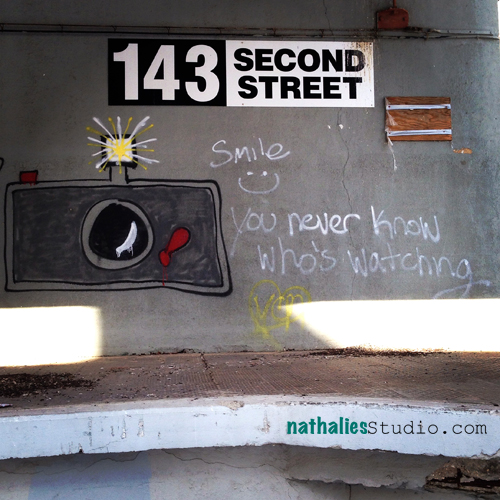 I do love this building- It will be in one of my canvases some time- I am sure.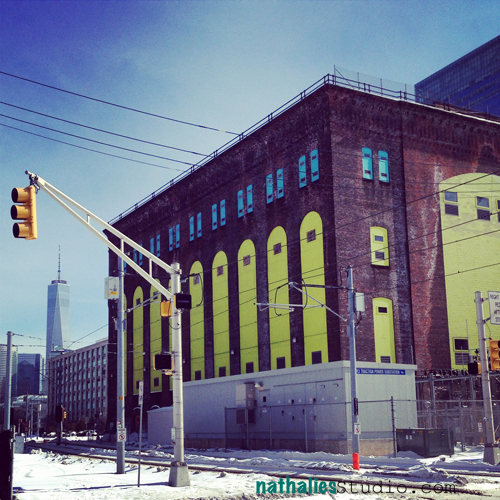 And a little view over to Manhattan…YES…we are the Sixth Borough…so there Hoboken…don't even try to claim this…LOL (I figured a bit of local patriotism doesn't hurt ;) )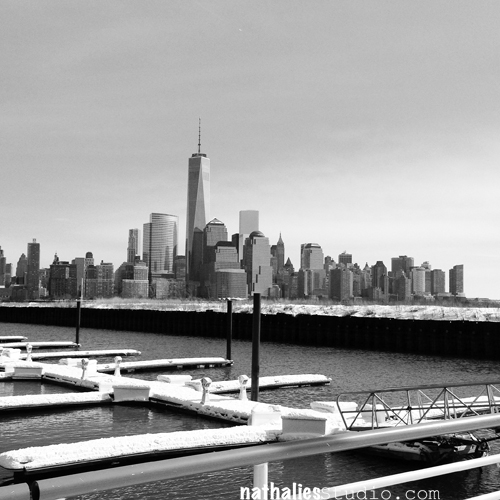 And an insane walk through snow and ice and wind chills in Liberty State Park rewards you with this view…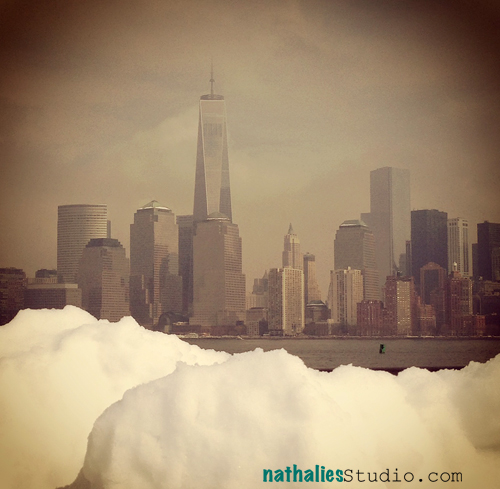 I mean…all in all it is all about
And as for Spring…well…gotta make your own spring at home I guess ;)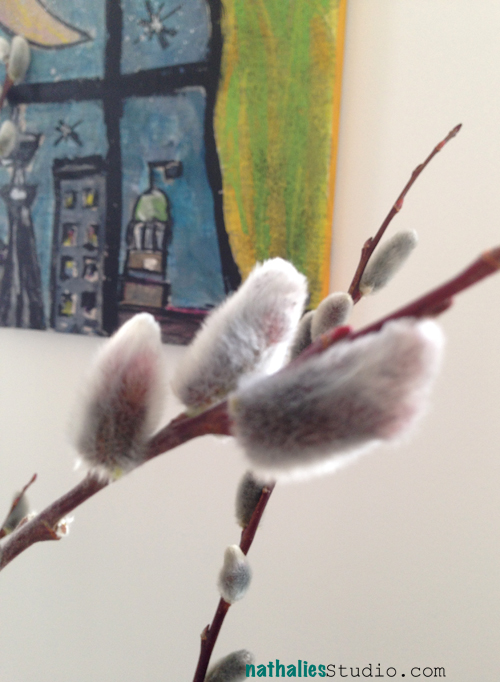 Hope you had fun strolling through my hood – until next time…in J.C. :)
Nat