Time for a Stroll Through the Hood . Strolls through my hood get me out of my studio, they help me unstuck and often I get inspired by what I see and to get new ideas to create something. It is part of my philosophy about Artful Adventures in Mixed Media – which is the subject of my book. Here are some photos that I gathered in the last couple weeks.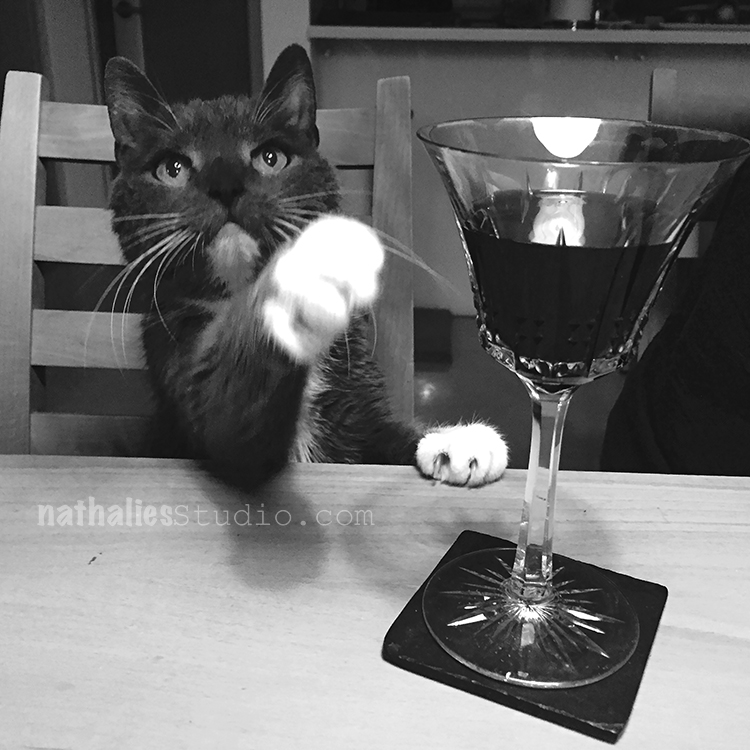 This is a photo my friend Heather took of our cat Niles when she was over for dinner. We laughed so much about it – how would you caption the photo? I was thinking "Eh, excuse me, but I think I ordered the Chardonnay!"
A night out with my girlfriends is always inspiring – love those ladies :)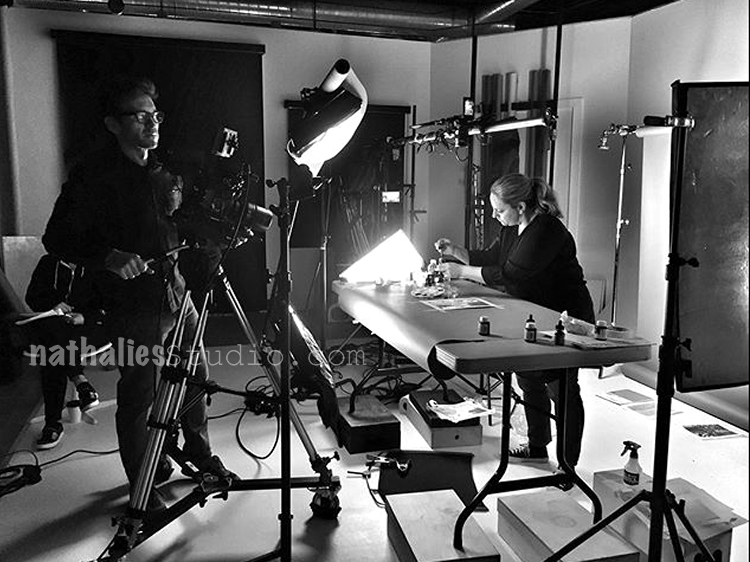 I was working on a "secret" task which I will tell you all about very soon – it was a lot of work and included some work out of the box for me- and that for sure was inspiring – doing something different, hanging out with other creative people can be so revitalizing for your creative process.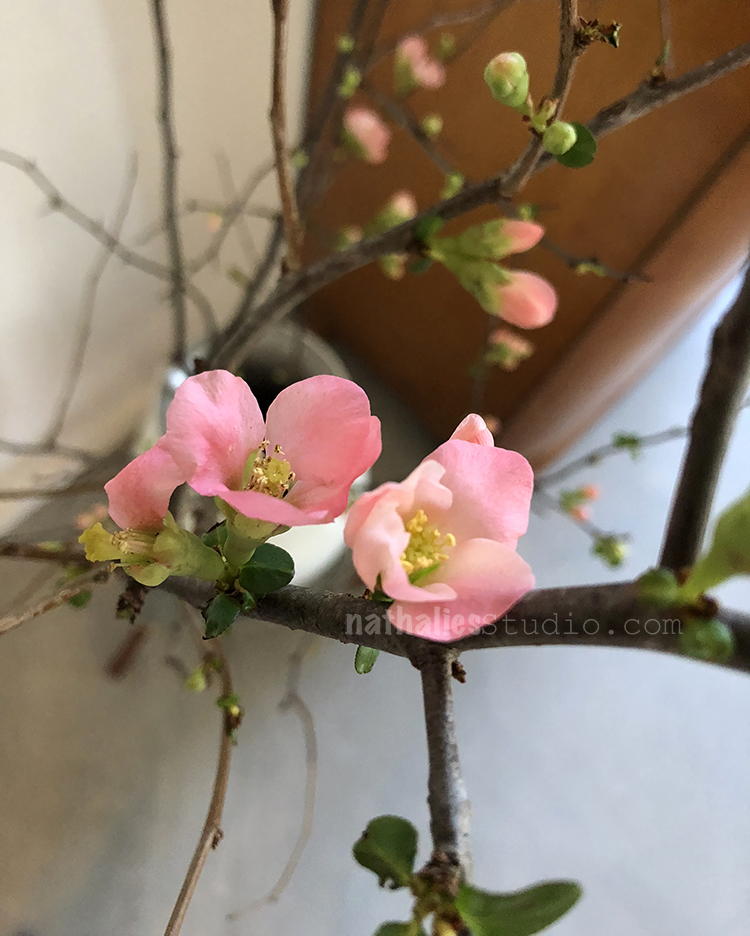 Some flowers on those branches- Kim and I were wondering if those are dogwood? I have no clue since dogwood is not something native to Germany- so I wouldn't know – but maybe you do? In any event – tiny pink flowers on a branch – absolutely inspiring :)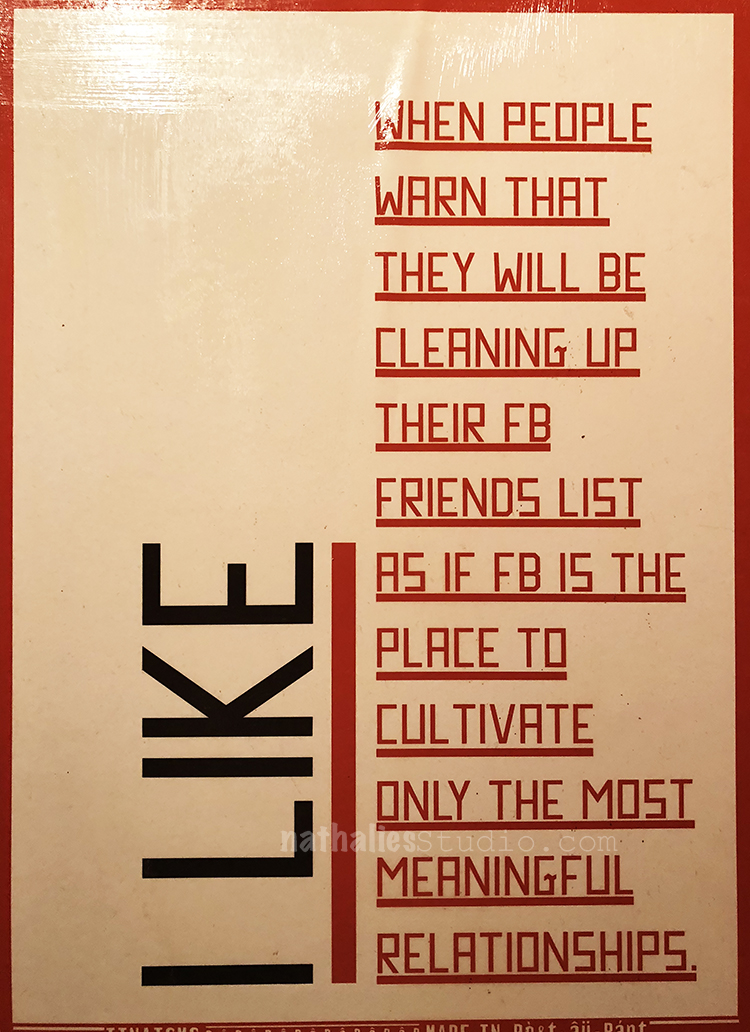 This made me laugh at a pub's restroom. I actually also love the way the text is displayed – I might keep this in mind for an art journal spread.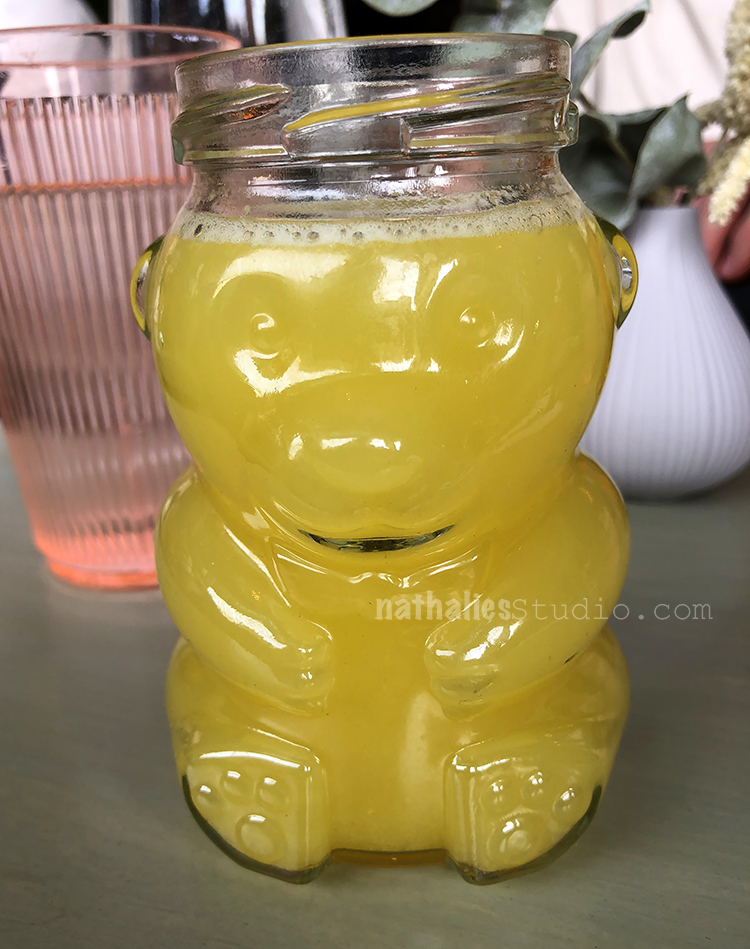 The award for the cutest drinking container at a restaurant goes to this honey bear filled with orange juice. Love the idea for recycling !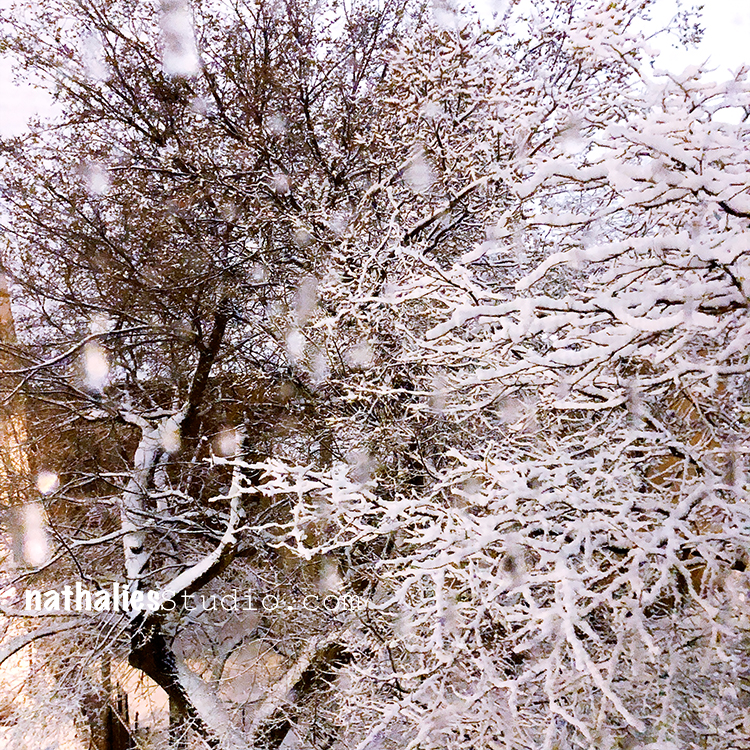 And the snow storm here last week lead to this pretty evening view out of our window. That would be actually really cool turned into visual texture on a canvas, don't you think?
Hope you enjoyed my little stroll through the hood this month – let's see what the next month will bring :)