Strolls through my hood get me out of my studio, they help me get unstuck and often I get inspired by what I see and get new ideas to create something. It is part of my philosophy about Artful Adventures in Mixed Media – which is the subject of my book. Here are some photos that I gathered in the last couple weeks.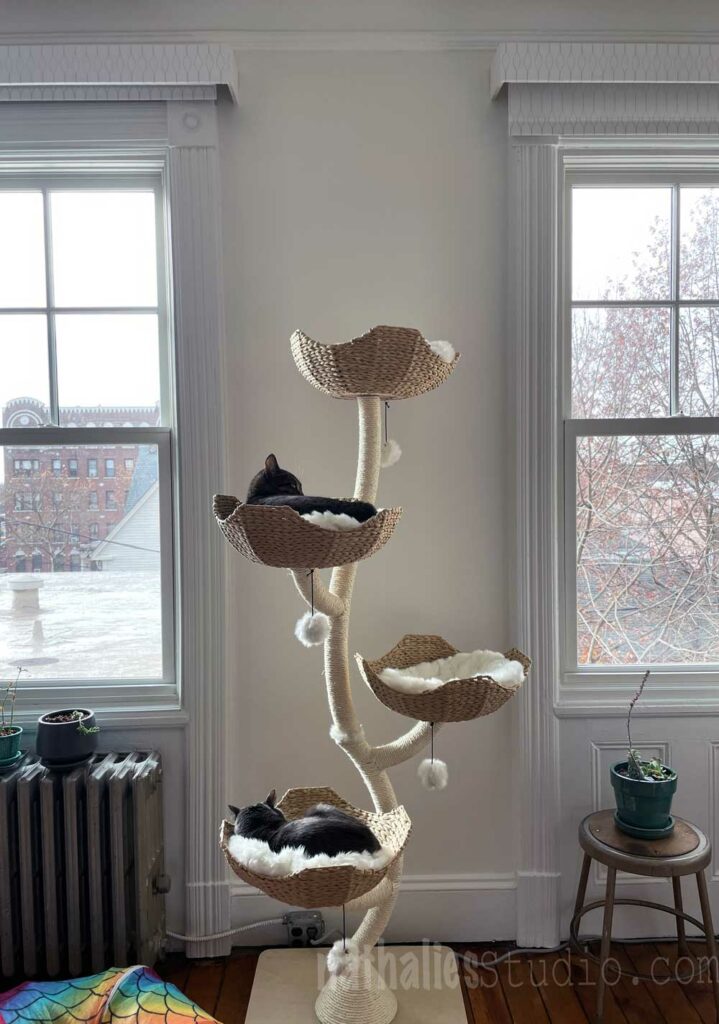 December already, things are slowing down – the cats are hanging out in the art studio in their new cat tree … don't they look as if you could just pluck them off there?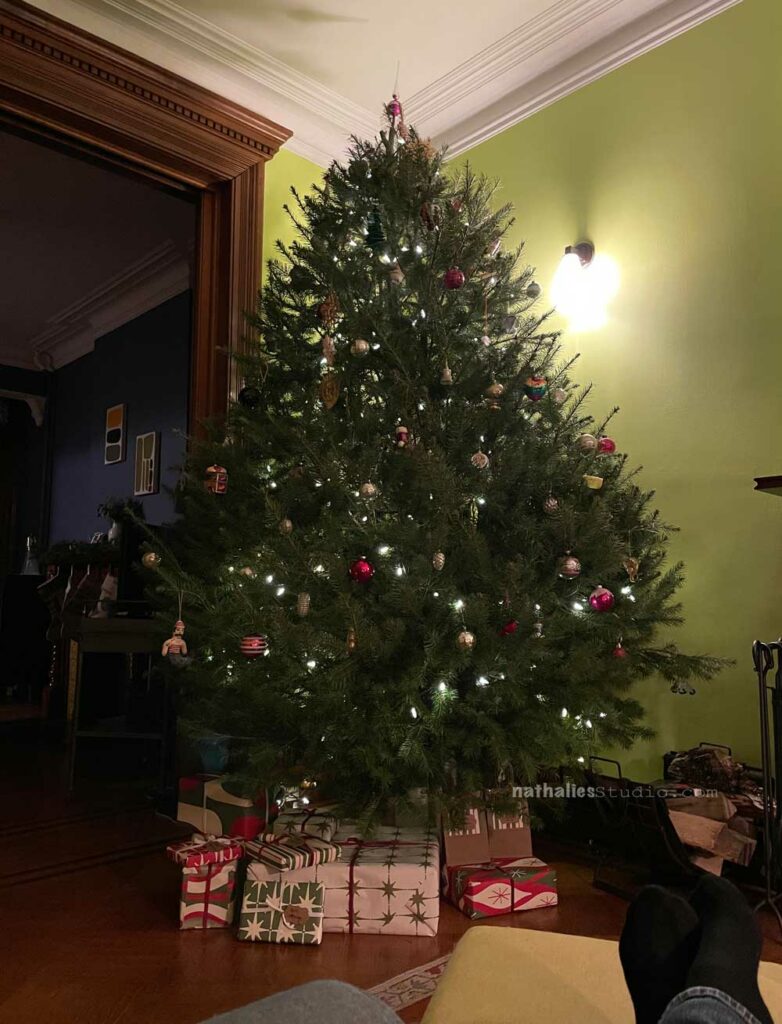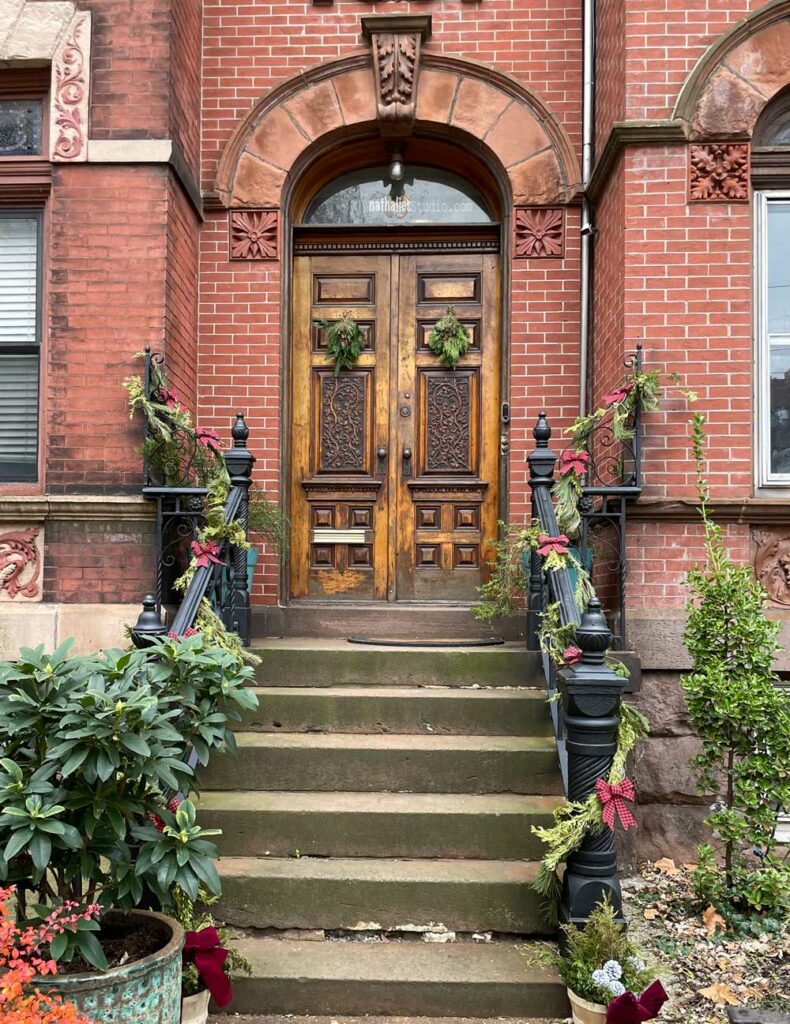 We also decorated our stoop – we are all in this year – our first Christmas in this house :)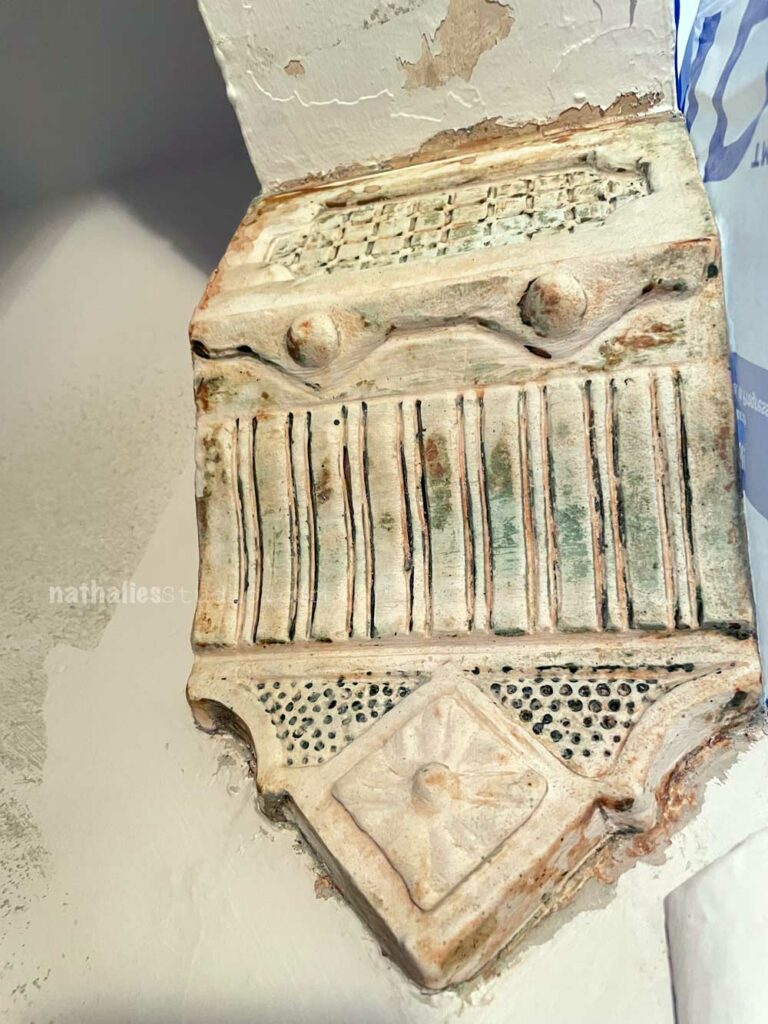 In other house news- we have still some loose ends construction and painting wise- but we stripped those plaster brackets that were painted over and over the past decades that no details were visible. I couldn't believe when I found all those different patterns like dots and grids in there …those things make me so excited – it is ridiculous LOL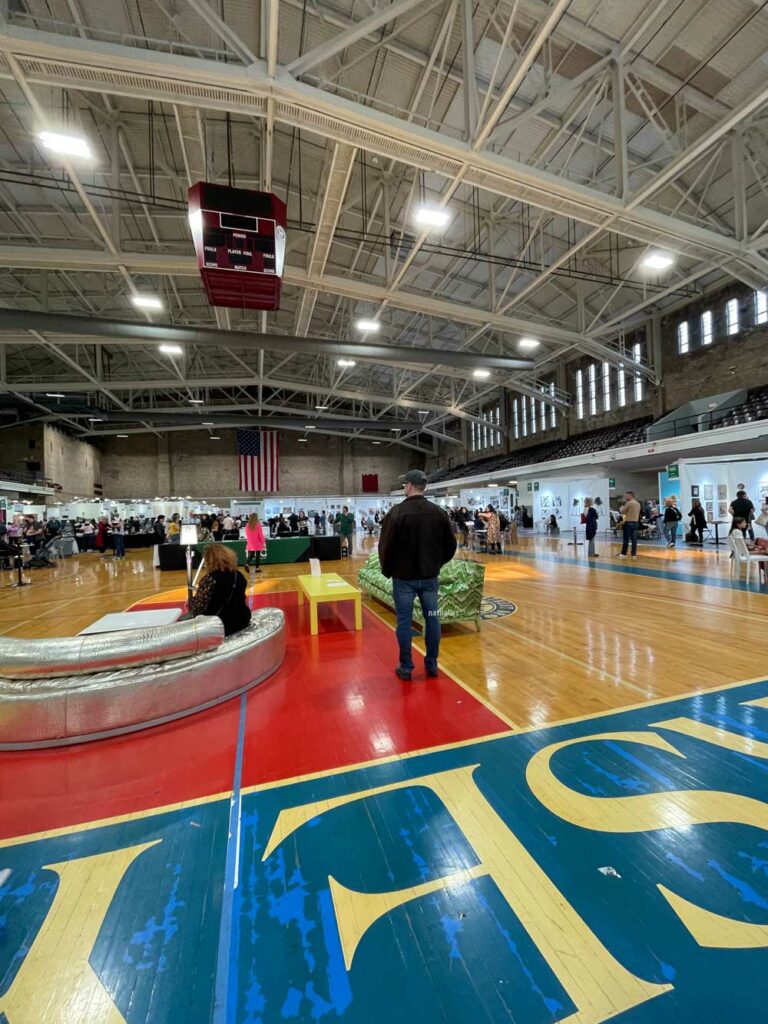 We went an artfair held in the Armory nearby – I always wondered how it looked inside and well – now I know. Love the floor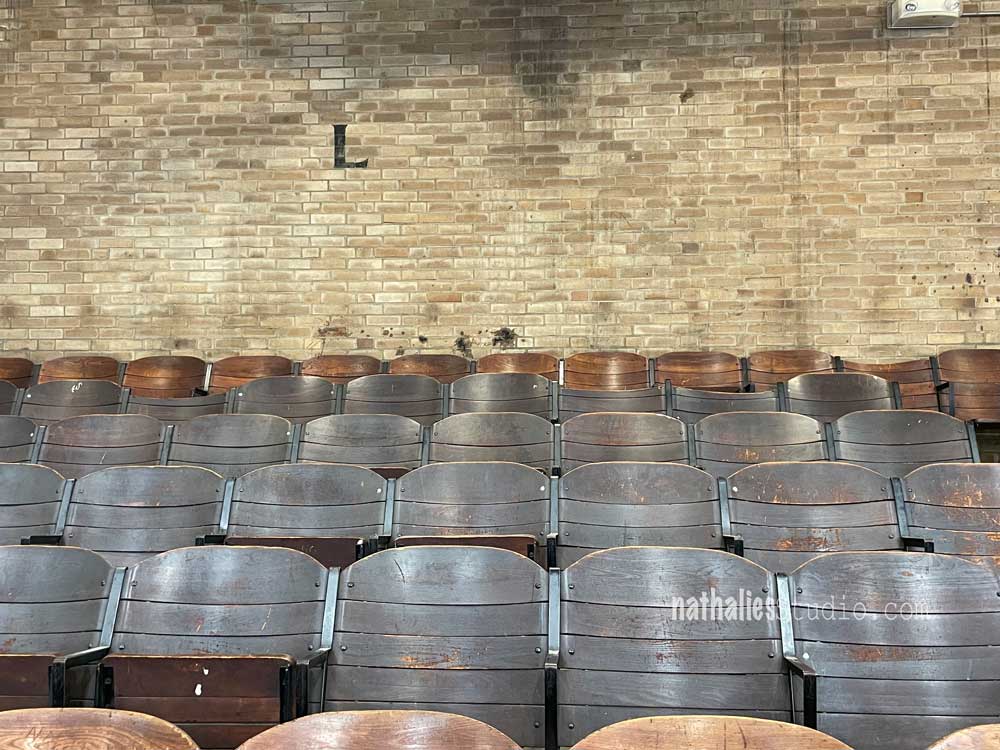 But these old wooden gym seats with the brick wall just are my fave!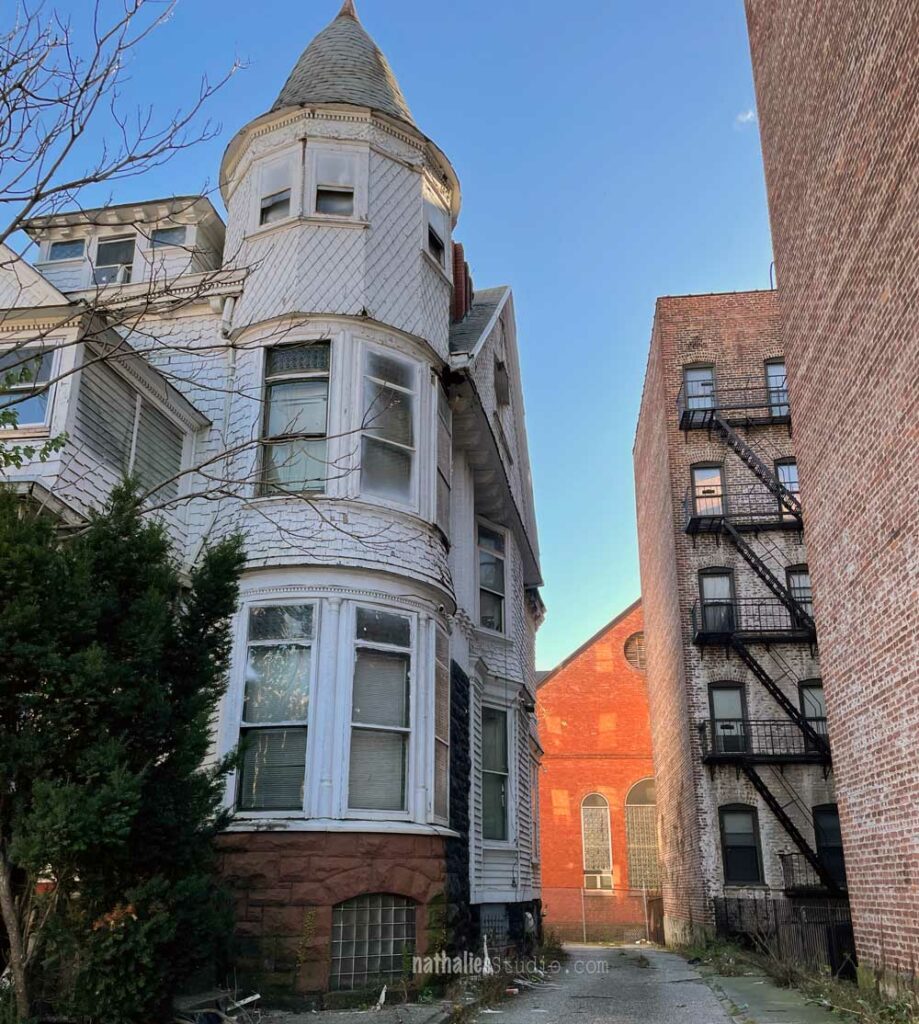 The building on the left is in a very sad state but must have been magnificent back in the days- nonetheless I love this little view with the Queen Anne on the right, a church visible in the middle and the brick apartment building with fire stairways on the right …it is so typical Jersey City to me!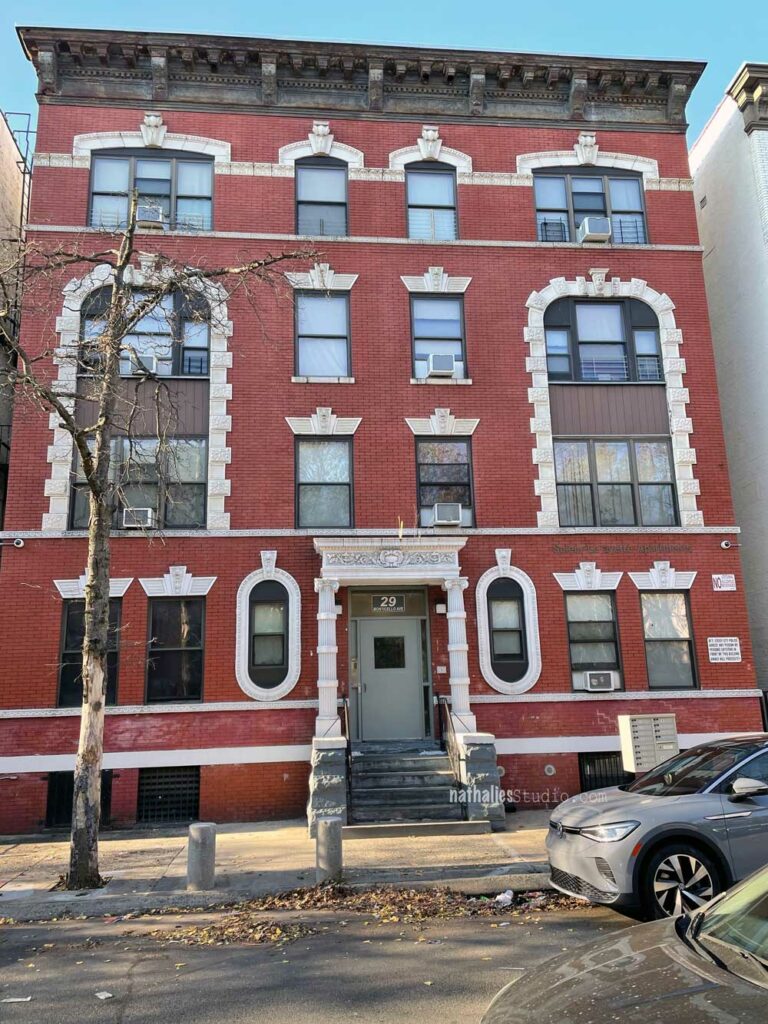 This is one of many identical apartment buildings on a neighborhood street and I find it just so interesting – the oval windows next to the columns- the door obviously not original . And then the very long quoined window units on the left and right of the second floor …was this ever ONE window? or how did the middle look in between back then …these are the weird things I ask myself when I walk through the city- LOL.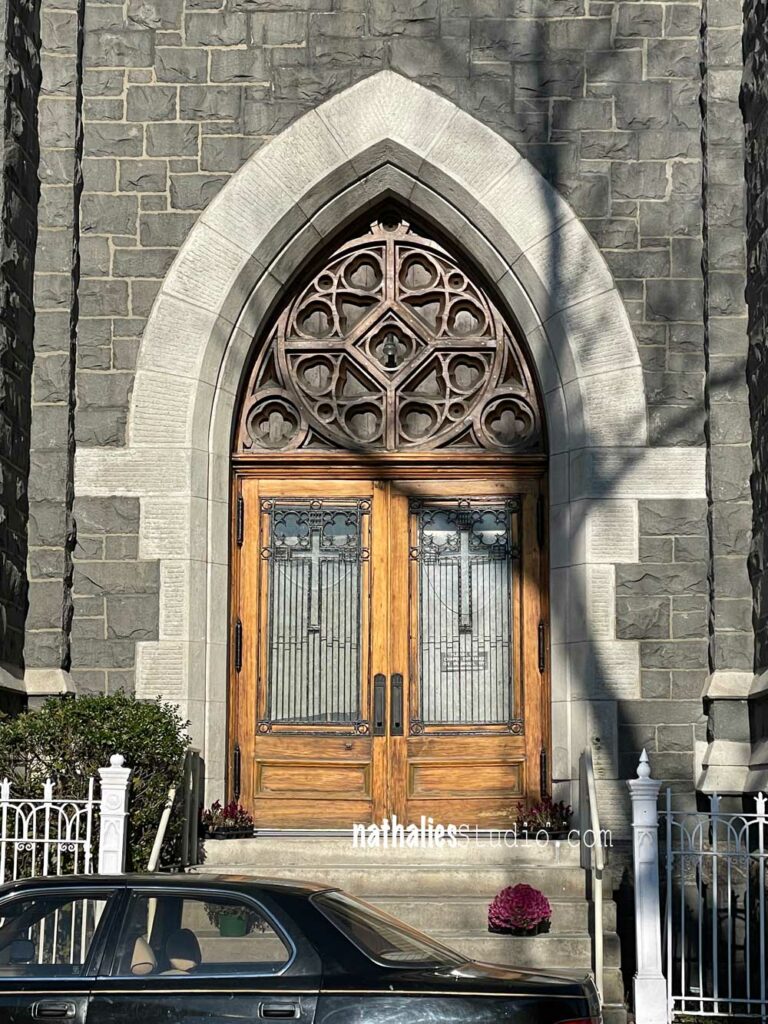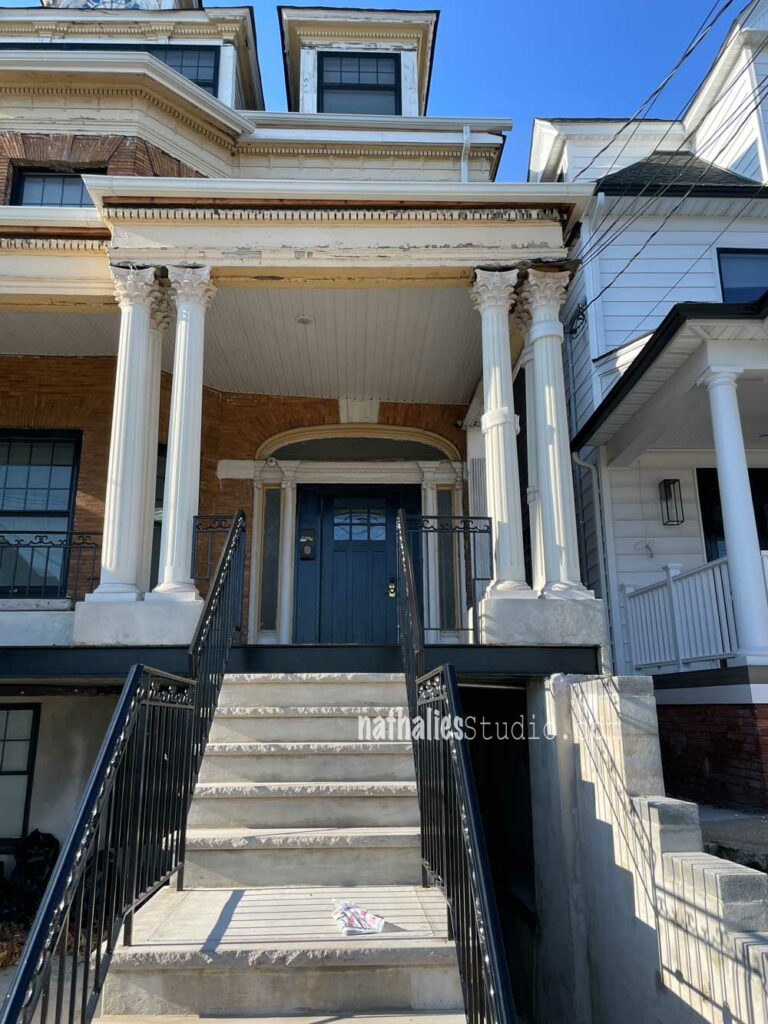 This building is being renovated and I love love love the massive entrance – isn't this amazing? I just wish they would have created a different stairway or will still do something with it -the stairs do not fit at all with this.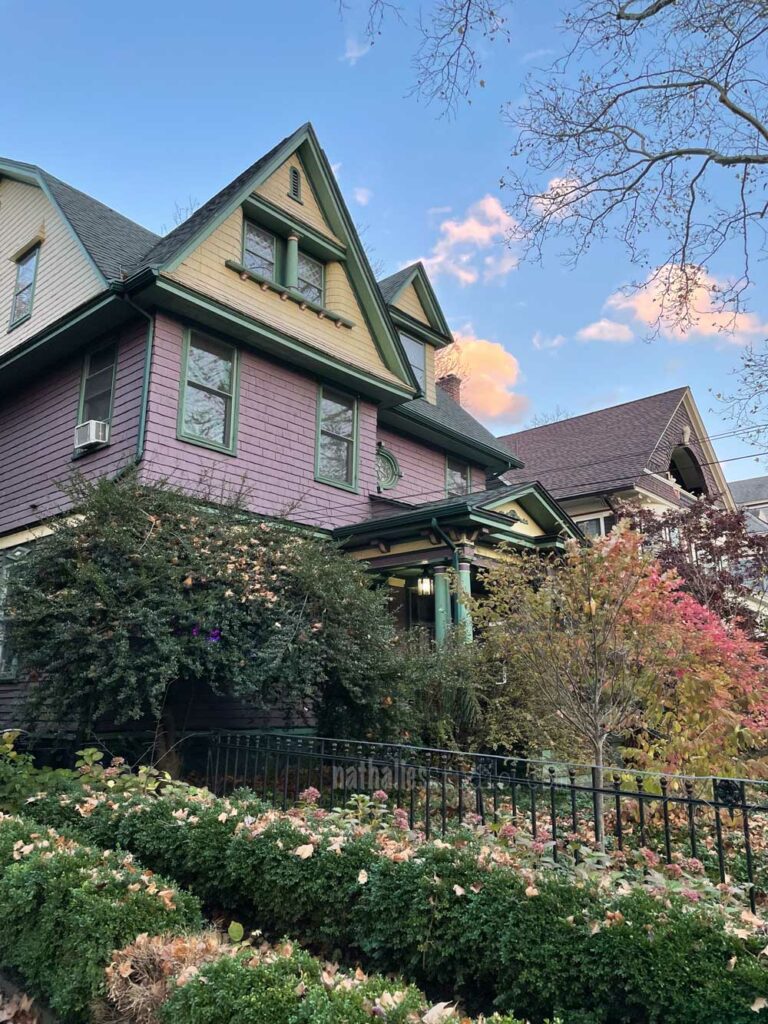 Hope you enjoyed the stroll this month – see you next month :)