It's Tuesday again and time for my Creative Squad to share a project with you with this month's theme: "Letter to my Future Self". Throughout the month of July, the team will use any of my n*Studio Stamps and Stencils they would like to use to interpret the theme. This month's theme is in honor of my recent 10 year (!) blog anniversary- which we will celebrate later this month!  I asked the team to create something that they'd like to tell themselves in 10 years. Like a mixed media time capsule. This theme flips the "If only I knew then what I know now" sentiment up-side-down.
This week Cheiron Brandon shows you her amazing and colorful layered art journal page with a pretty good advice :)
—————————————————————————————————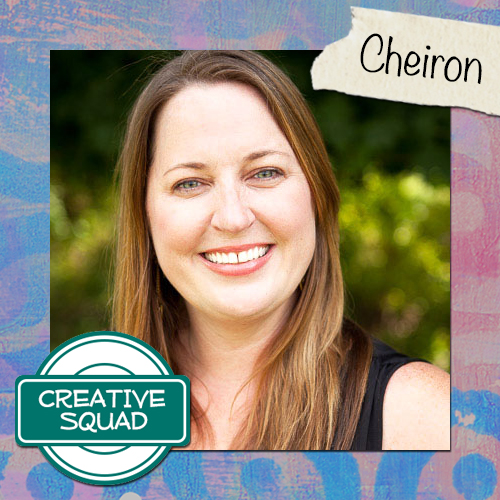 Hi everyone, Cheiron here with my monthly post. When I got the theme for this month "Letter to My Future Self" I got nervous. Was I going to have to write an actual letter? What AM I going to write that will be important to know in the next 10 years. Will this have to go in my journal for everyone to see it? Writing in a journal is not for me, I don't like to share my thoughts in writing. For me my art journal represents a place to play and experiment with color, texture, new stamps and stencils.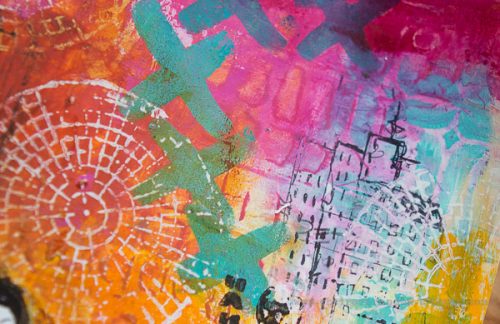 When I started out on this page, I decided instead to not get nervous about writing a letter and just play with some new paint colors and layers. I did think about some personal plans for the next 10 years, and what I would like to tell myself whether I achieve these things or not. I have included some imagery that represents some of the things in my plan, including starting off my page with a piece of a house blueprint. When I do think of plans for the long term like health, finances and career there is no better advice I can give myself than to get started now. So I added the quote "10 YEARS FROM NOW YOU'D WISH YOU HAD STARTED TODAY". I think that advice rings true at any point in our lives, and I am sure it will be just as relevant if I pull this journal out again in 10 years.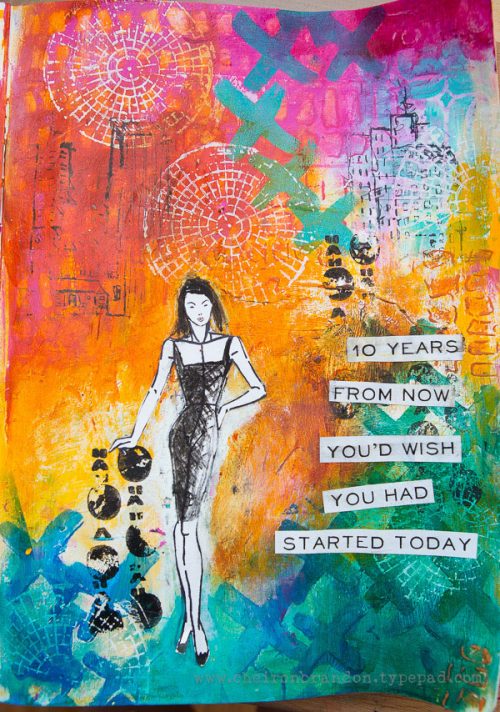 —————————————————————————————————
I love love love the color combination in Cheiron's art journal spread and the way how she layered and combined all stamps and stencils!
Cheiron used the supplies listed below (some are affiliate links):
Maybe you will even play along with us -I would love to see how you interpret our monthly themes. Email me how you used my stencils and stamps with the theme and email me an image – I would love to share your projects in my next "n*Spiration From Around the Globe".
See you next Tuesday for another project from the Creative Squad!