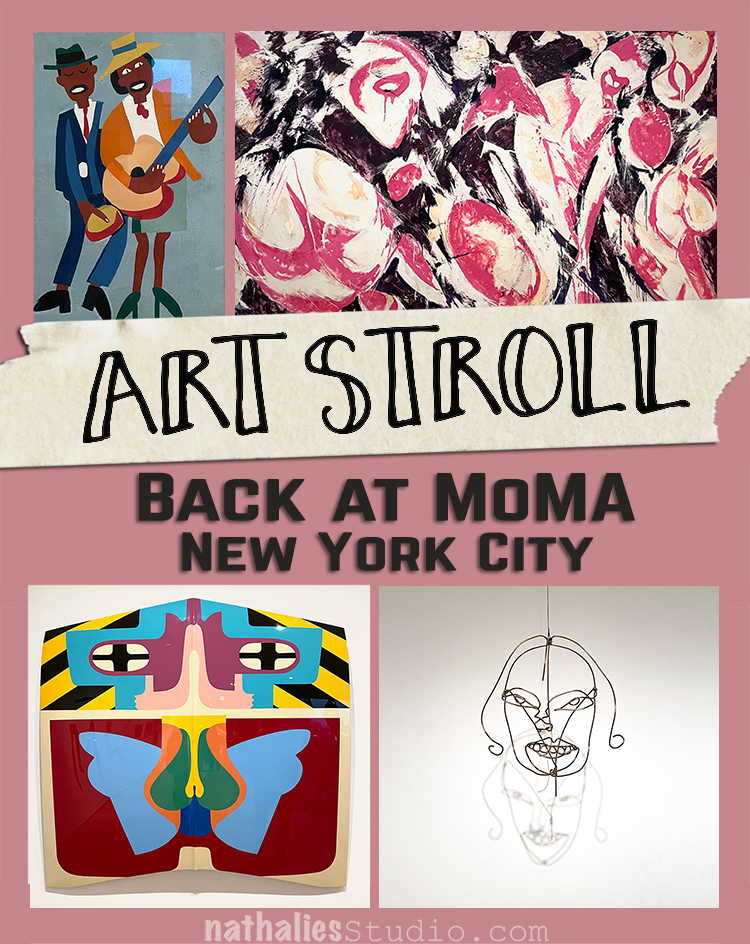 It felt so good to be back at MoMA last month – since I haven't been there for 18 months. On our anniversary we went for a nice day in the city and a fantastic dinner – and so MoMA was a big part of the nice day.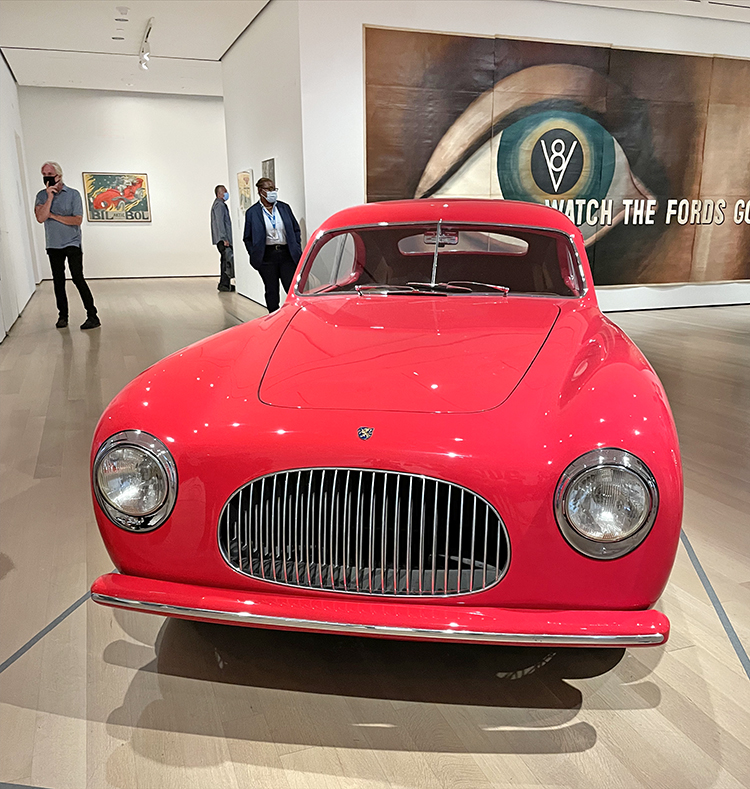 I am not obsessed with cars, in fact most of you probably do not even know that I never had a driver's license- yep …true city kid here – but …if you would give me this car..I would def. get one LOL. What a beauty!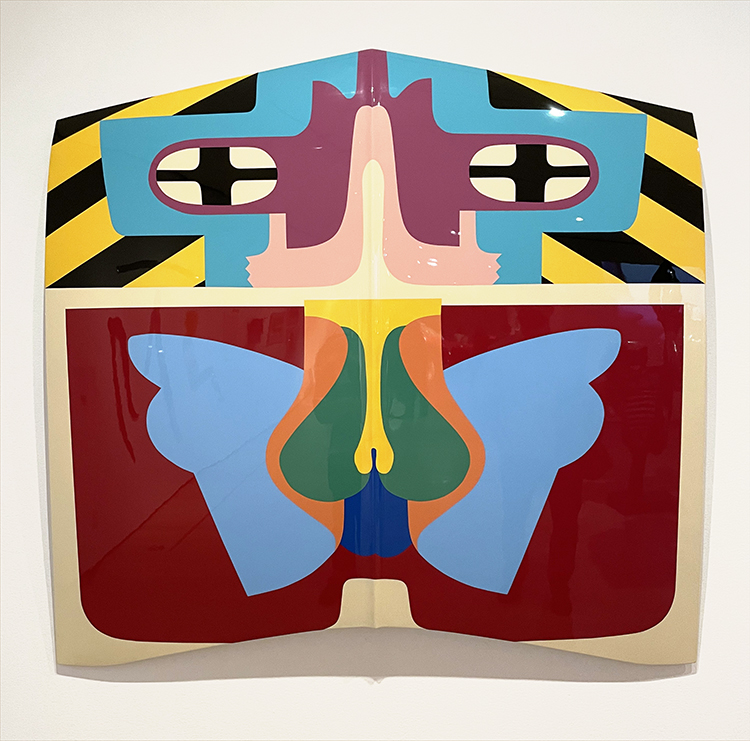 Love this painted car hood by Judy Chicago. Judy Chicago actually enrolled at an auto body school in order to learn spray painting after she completed her masters of arts.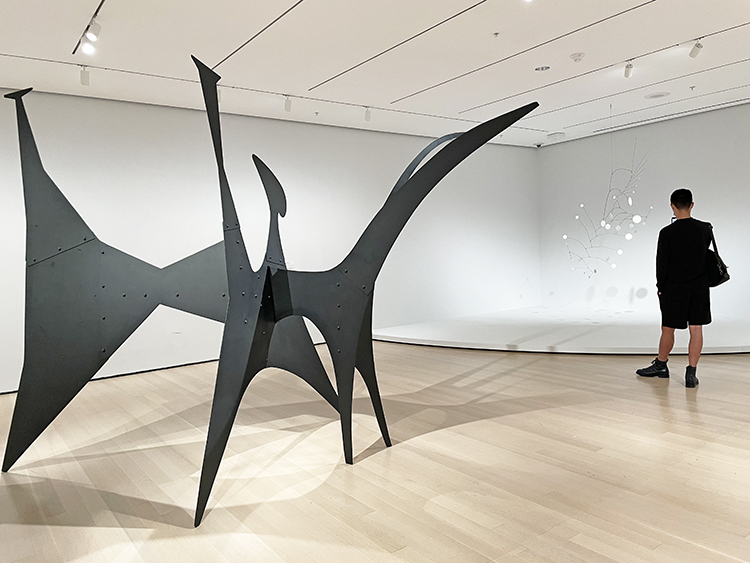 Wonderful Alexander Calder exhibition – Modern from the Start – a bit different from the one a while ago at the Whitney.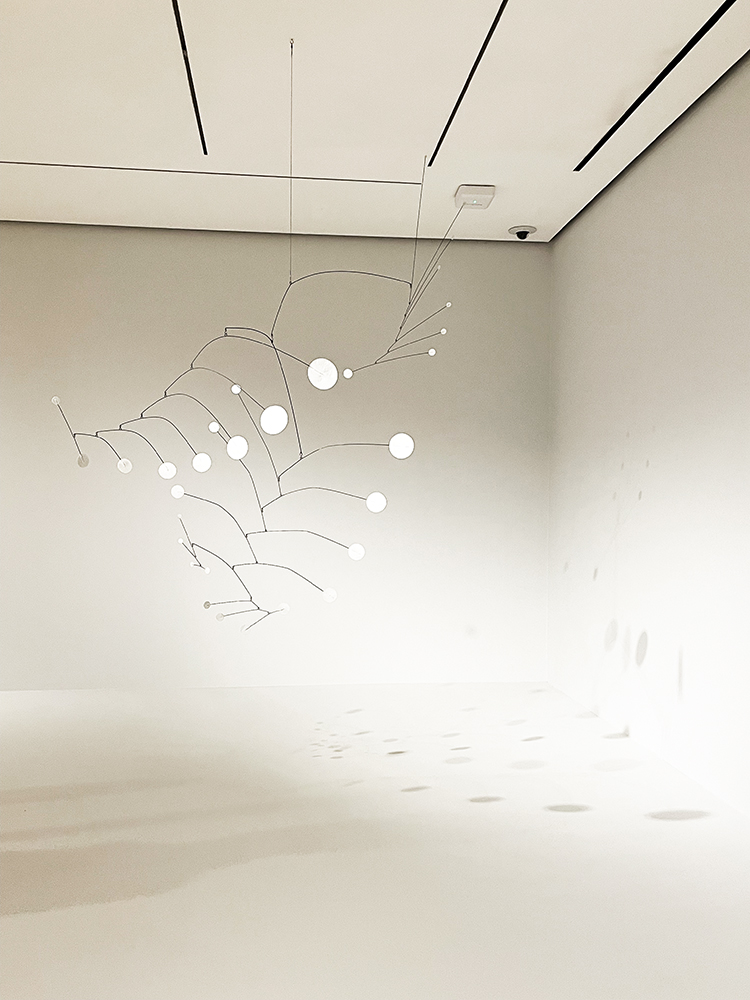 I did love this mobile – I forgot the name but it was something with snow …which makes sense. If it wasn't something with snow..well, I am sticking to it …it should be ;)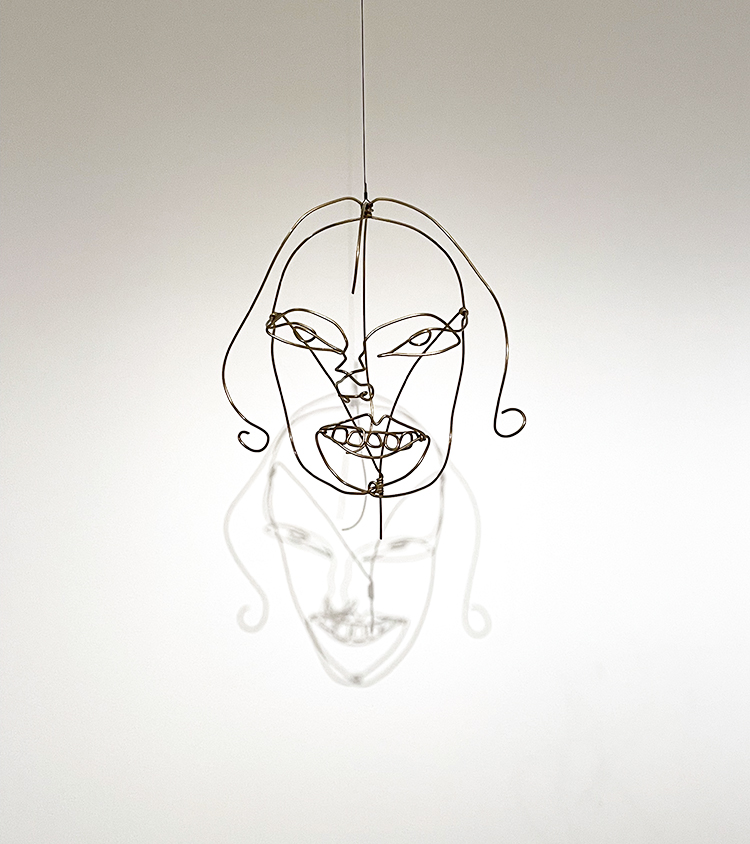 I have never seen his pieces made out of steel wire- they were so cool – the movement and shadows!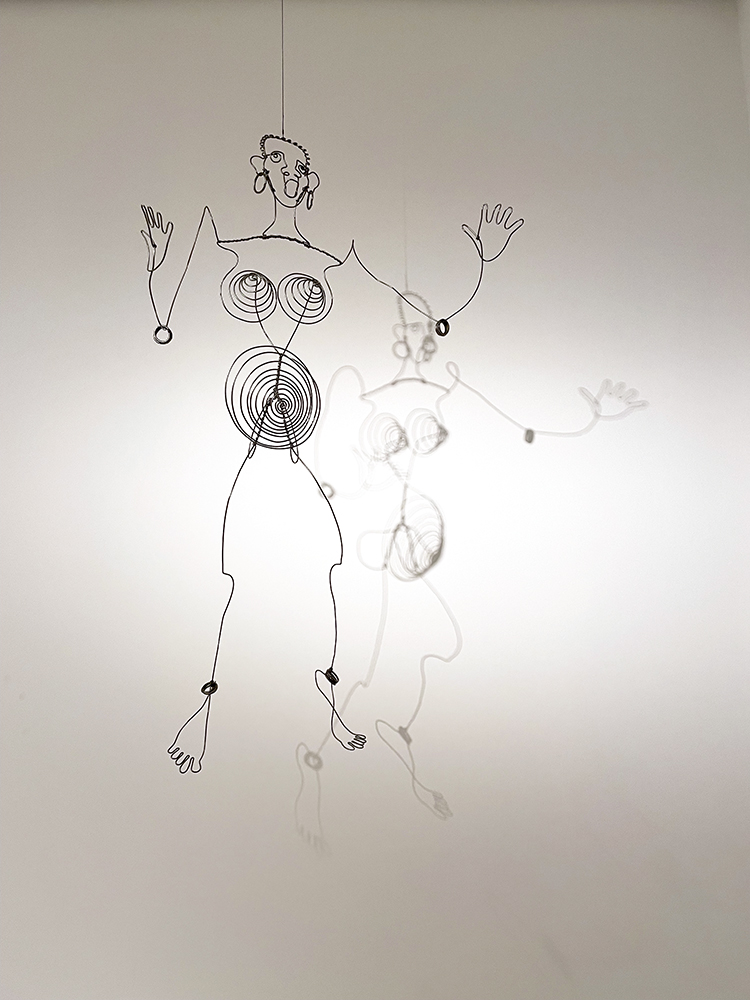 So fun!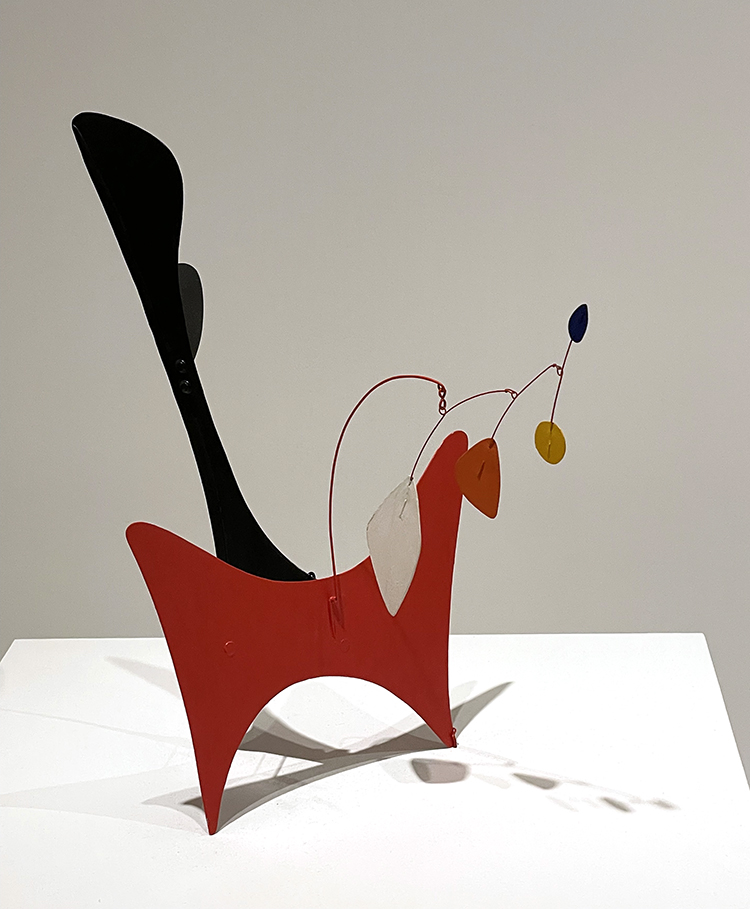 I would take this little marquette- it makes me so happy and it would fit perfectly into my studio ;)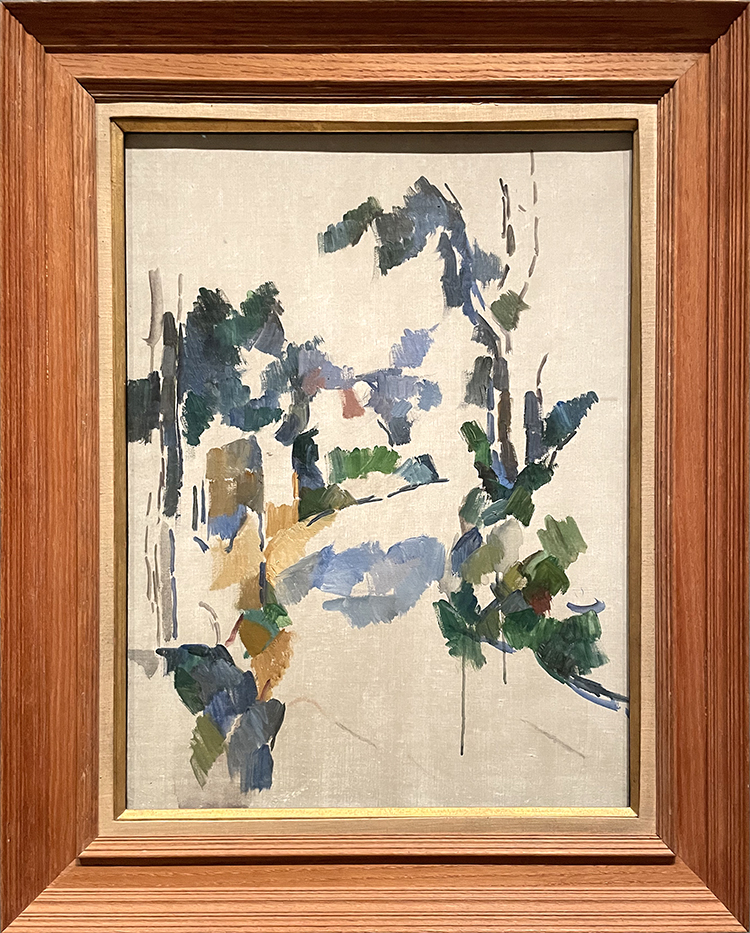 The other big exhibition at this time was Cézanne's Drawings – a gazillion sketches and studies by him. I have to admit I wasn't really taken by this exhibition. Although I do love to see sketches and studies and where they are going, it felt just so repetitive to me and it felt more like a sketch dump to me than really a curated exhibition. But then …what do I know …I also didn't do the work to read anything about the show to see if that then would make more sense. But I loved the Study of Trees above.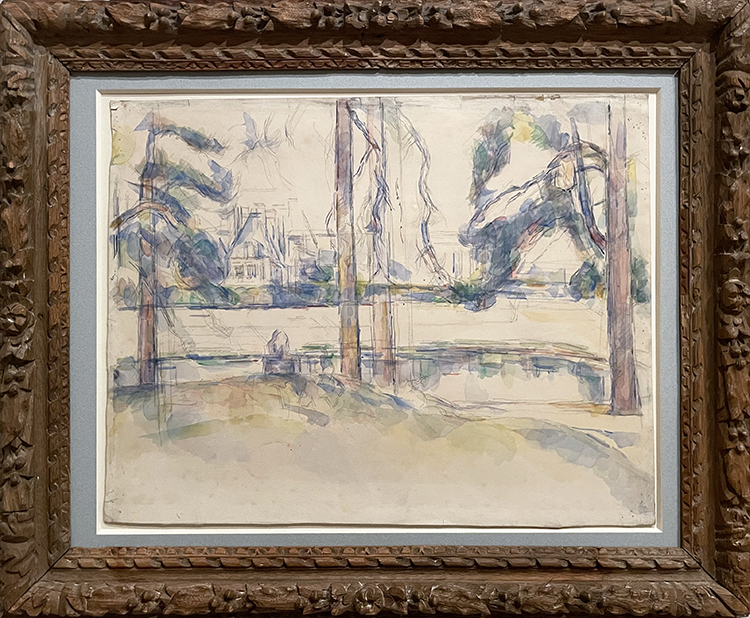 As well as this sketch and the drawings below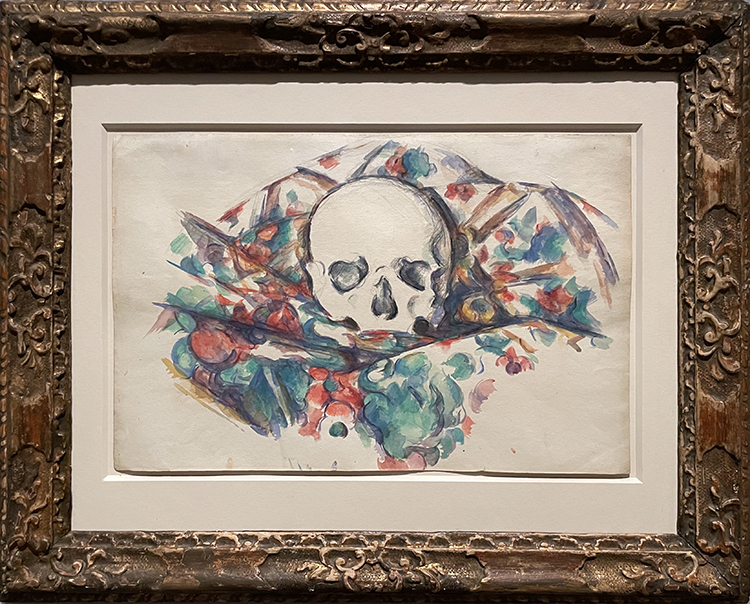 because they were so different and I would have loved to actually see if they resulted in something else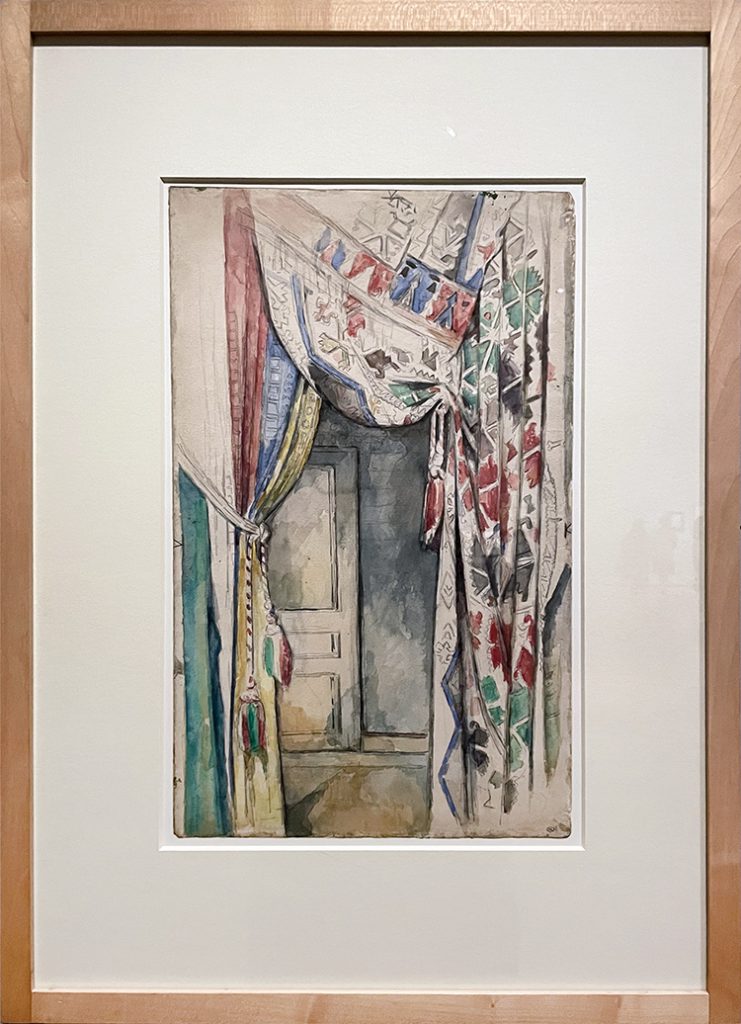 Love how Cèzanne painted the pattern on the curtain!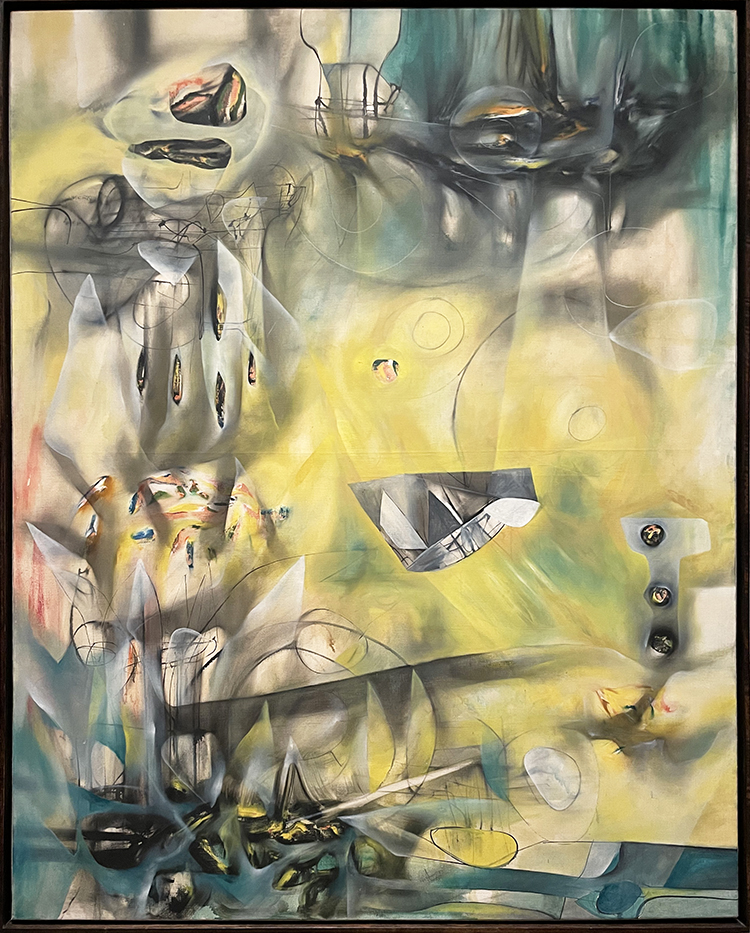 In the permanent collection some changes- loved to see this piece by Roberto Matta "Here, Sir Fire, Eat!" from 1942 . There is a lot to see in this painting and I am still not sure what alludes to this title!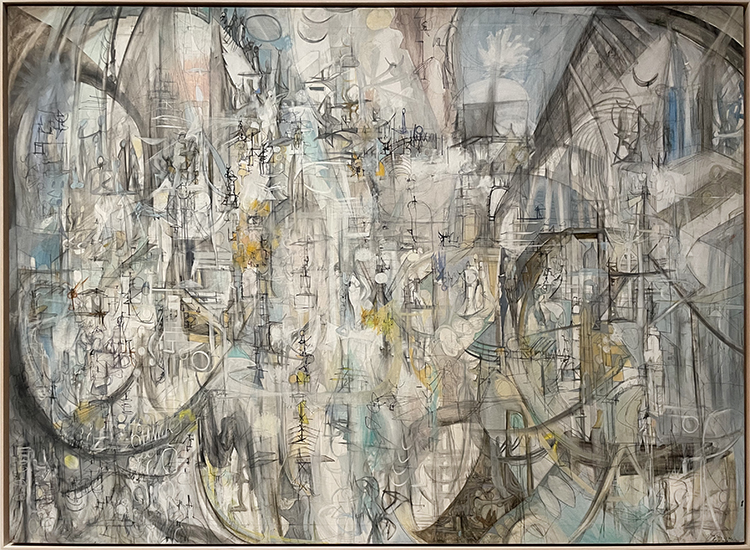 This painting by Sonja Sekula "The Town of the Poor" 1951 – oil on canvas- was just stunning. the blue and yellow washes – the lines depicting the view from her downtown NYC studio which she sahred with John Cage and Merce Cunningham.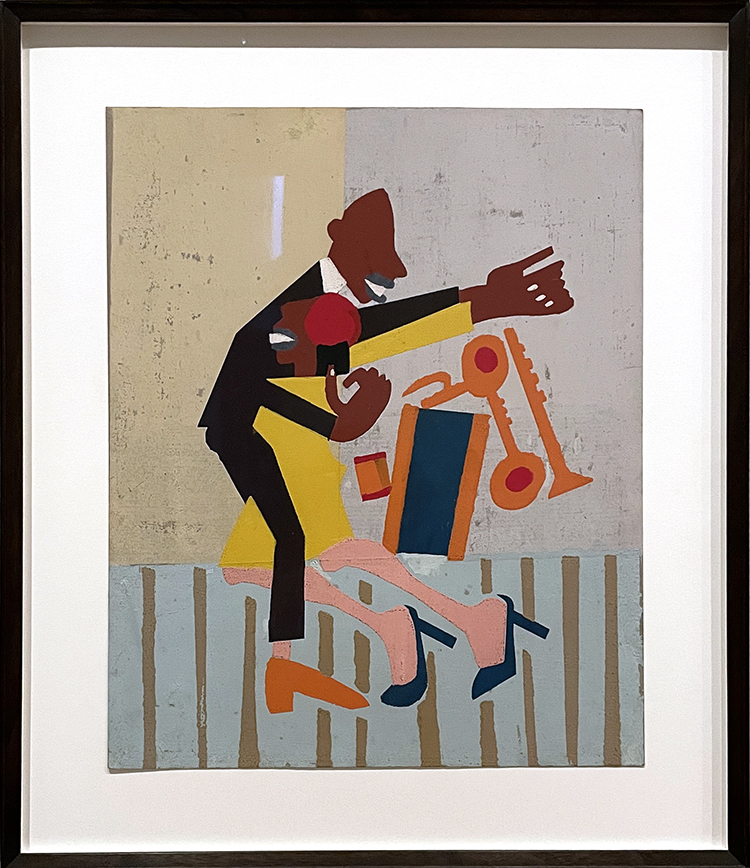 Now to pieces by William H. Johnson – Jitterbuggs II above and below Blind Singer.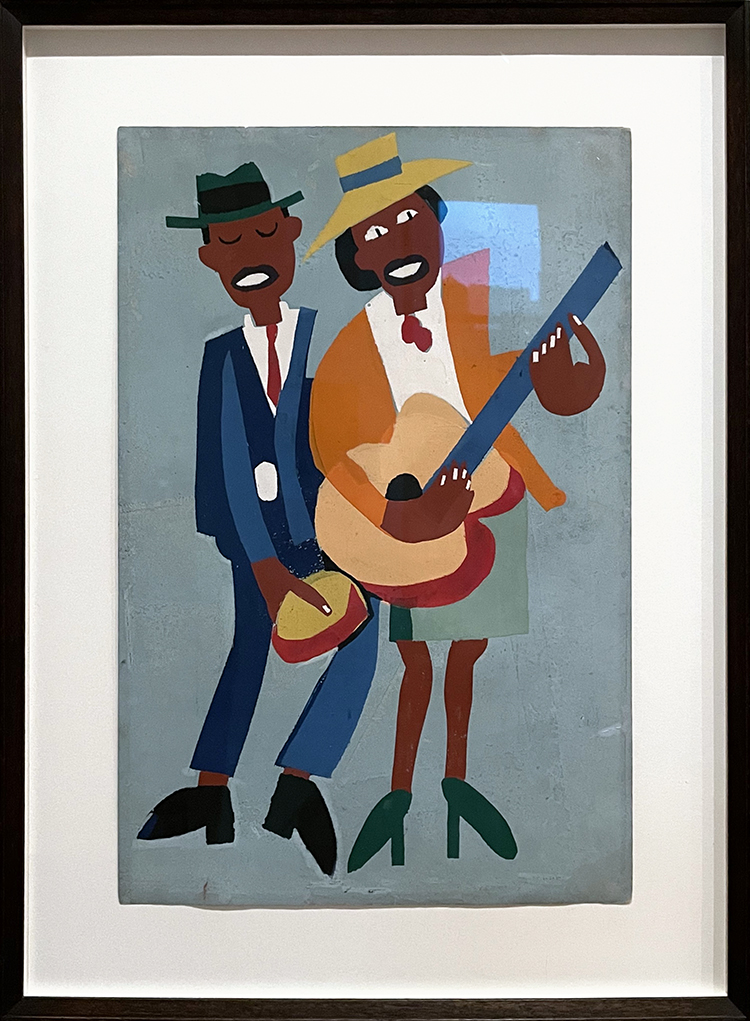 Both pieces are Screenprints with hand additions.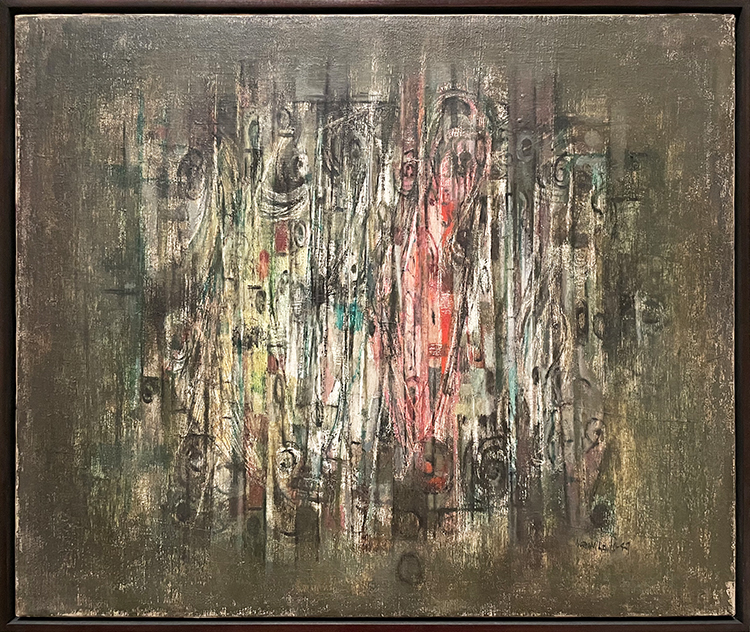 Norman Lewis, Untitled 1949 …it is funny sometimes I am cool with no title and sometimes I think "lazy Dude" LOL.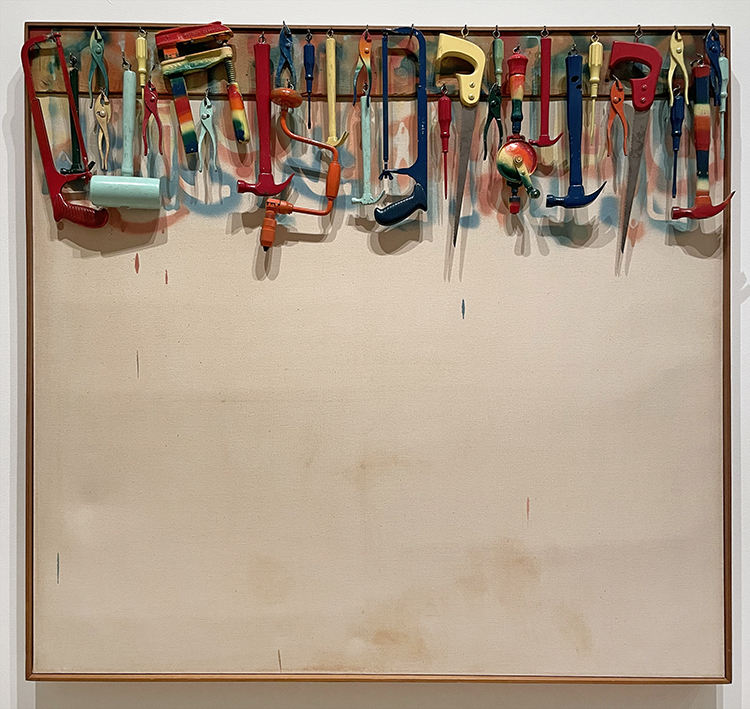 And then you have titles like this "Five Feet of Colorful Tools" by Jim Dine …stating the obvious but nonetheless pretty cool :)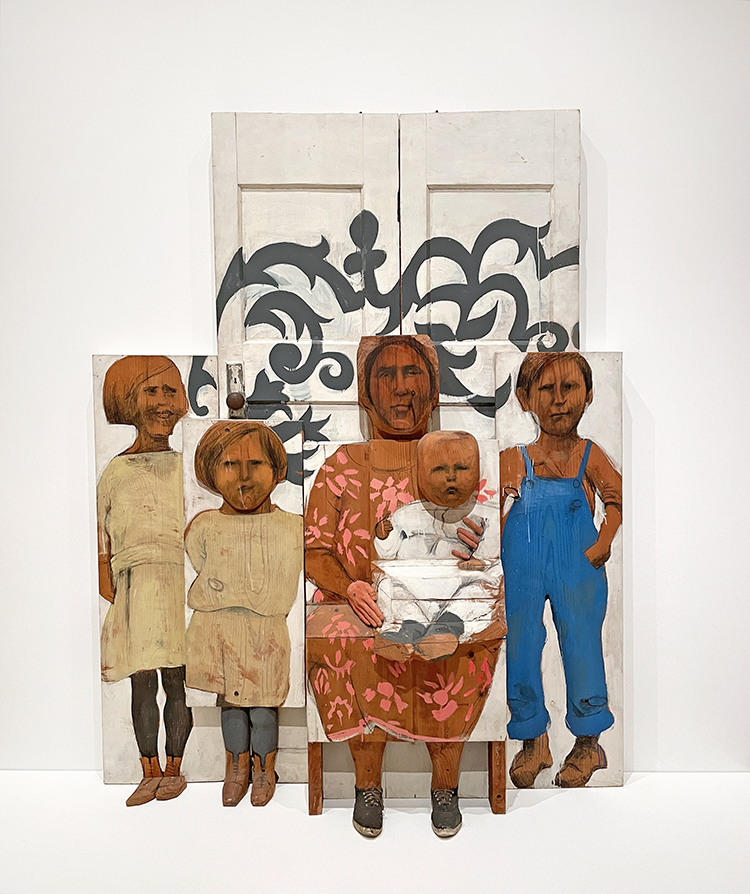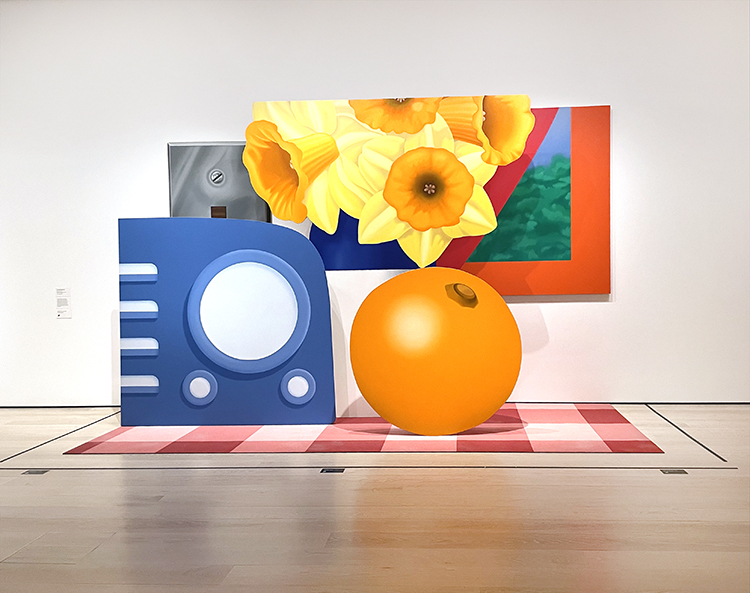 Tom Wesselmann – Still LIfe #57 – speaking of lazy titles LOL.
And in this potpourri of artwork – my favorite of that stroll – Noah Purifoy – Unknown 1967 – painted wood with parasol armature and handle, found wood, pasted papers, backgammon and poker chips, fishing pole, wire, birdcage parts and other materials.
"As a young artist in Los Angeles, Purifoy was profoundly influenced by the 1965 Watts Rebellion, six days of civil unrest by residents of Watts and other predominantly African American neighborhoods of the city in response to decades of racial injustice. In the event's aftermath, the artist collected charred debris form the streets and assembled it into a series of sculptures, a technique that would define his practice for years to come. Unknown, though more joyful and playful than other of his works, is a rare surviving example of his early assemblages. With its easily identifiable castoff objects, it suggests a question central to Purifoy's practice "How …you tie the art process in with existence." (MoMA wall plaque)
Hope you enjoyed this Back at MoMA ArtStroll!