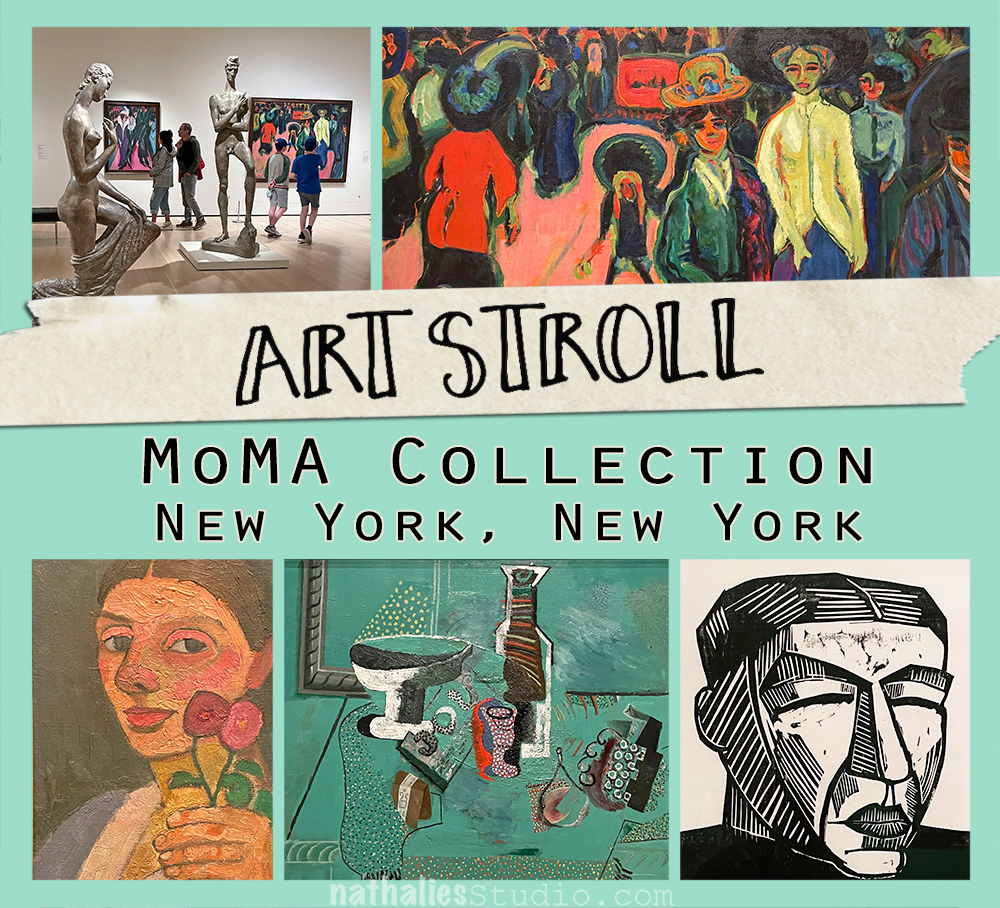 Always love to stroll through MoMA and see what catches my eye in the collection.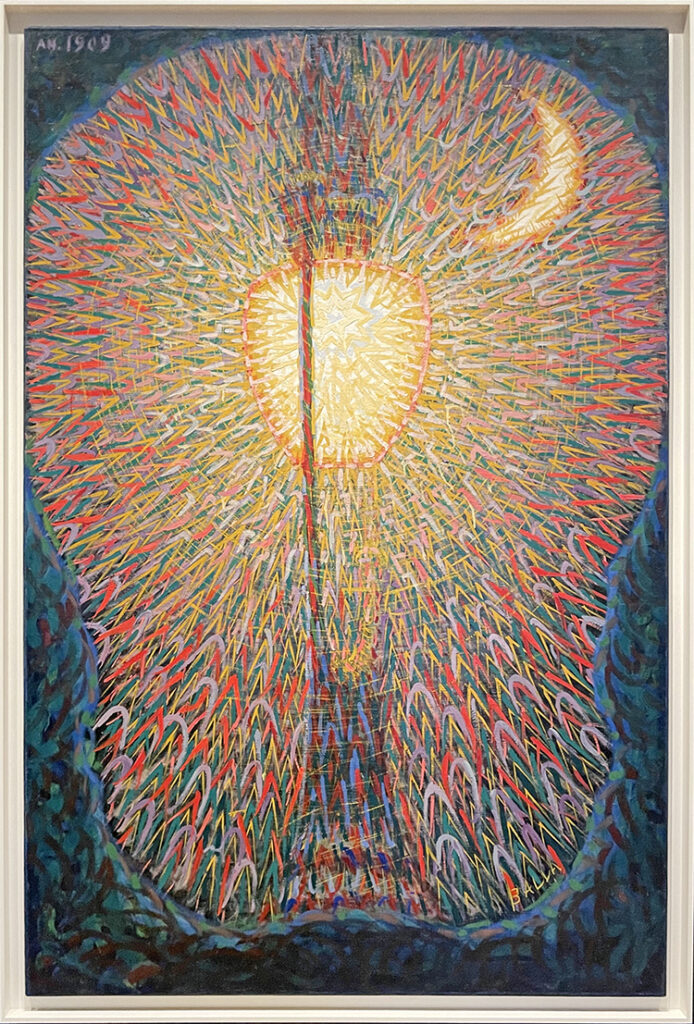 Giacomo Balla "Lampada" Street Light 1909 – Oil on Canvas
Wow- this was so vibrant and what a cool way to depict a street light!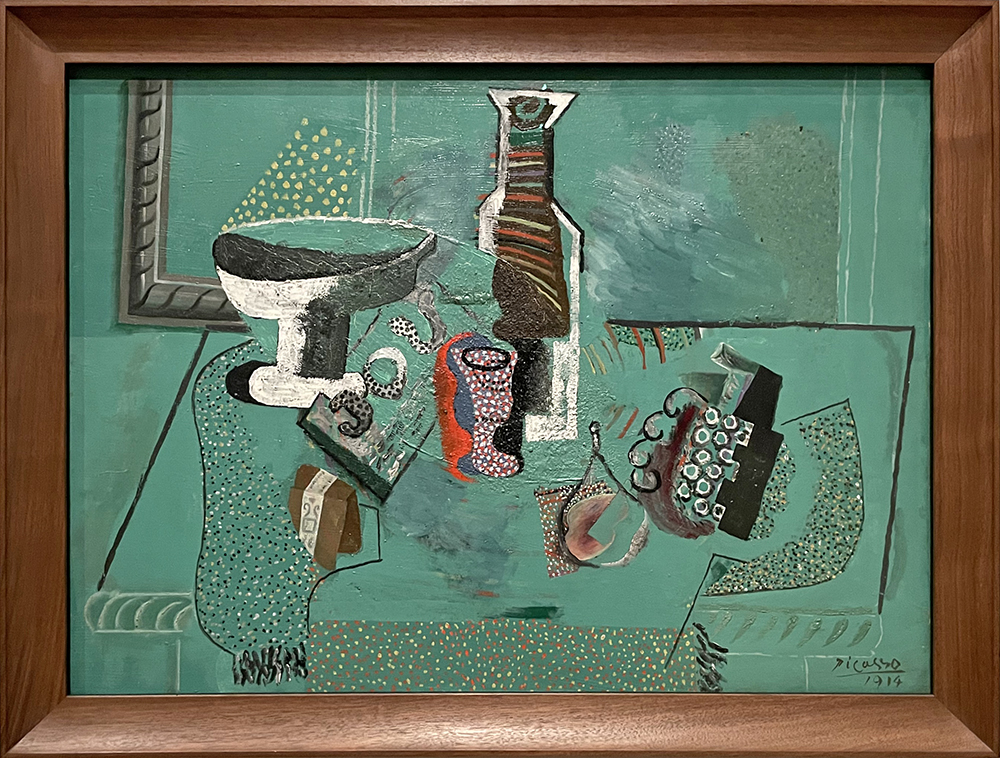 Pablo Picasso "Green Still Life" 1914
I love the texture, the little different dots and circles- it is a beautiful painting!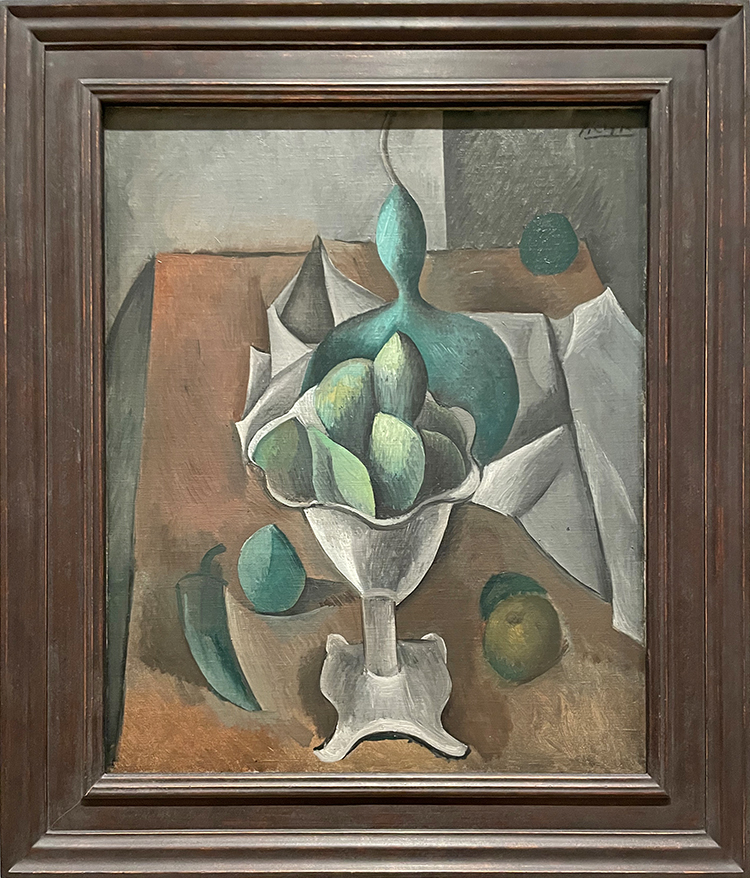 Pablo Picasso "Fruit Dish" 1908-1909
what a great perspective …and also …the green again…I wouldn't mind having those two in my living room …how about you?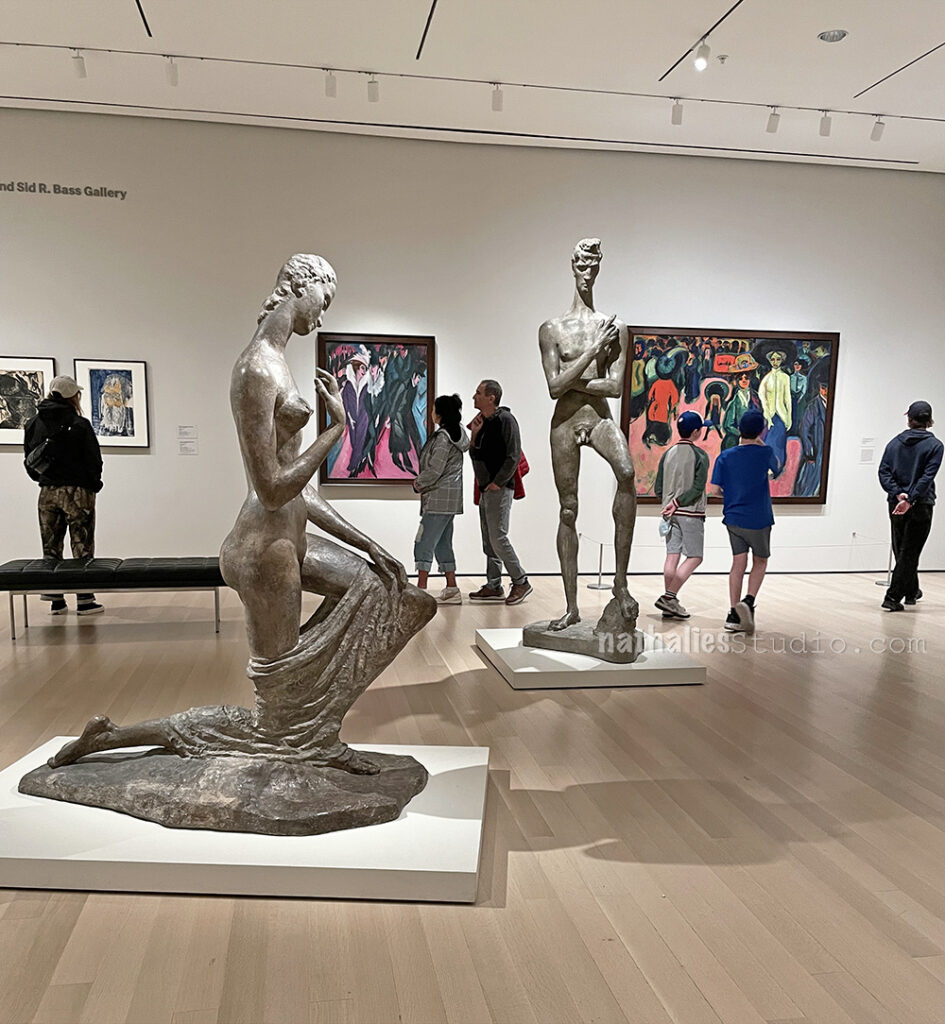 given that we went to MoMA on a Saturday afternoon it was pretty surprising that the museum was not as crowded as pre-pandemic levels. I am not sure if that can be also attributed to the fact that MoMA is now also way way bigger. In any event, it was a pleasant browsing through the galleries with a lot of possibility to park oneself in front of the paintings.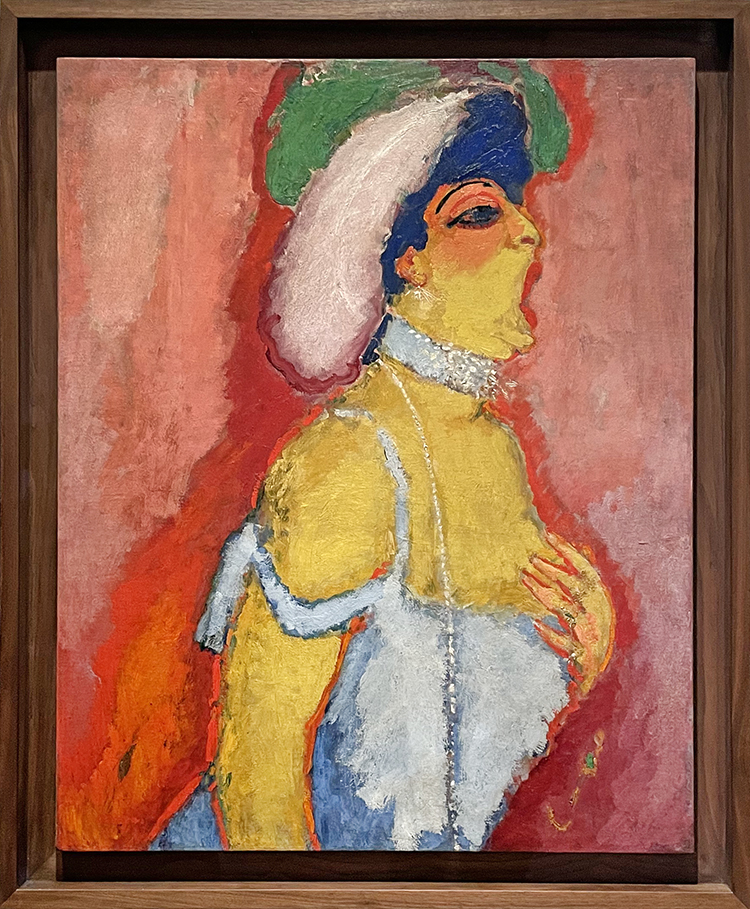 Kees van Dongen …I didn't note the title so I am going to make one up "Lady who received unexpected visitors" …1908
What title would you give this one? And yes of course I could search for it on google but hey… little fun is ok ;)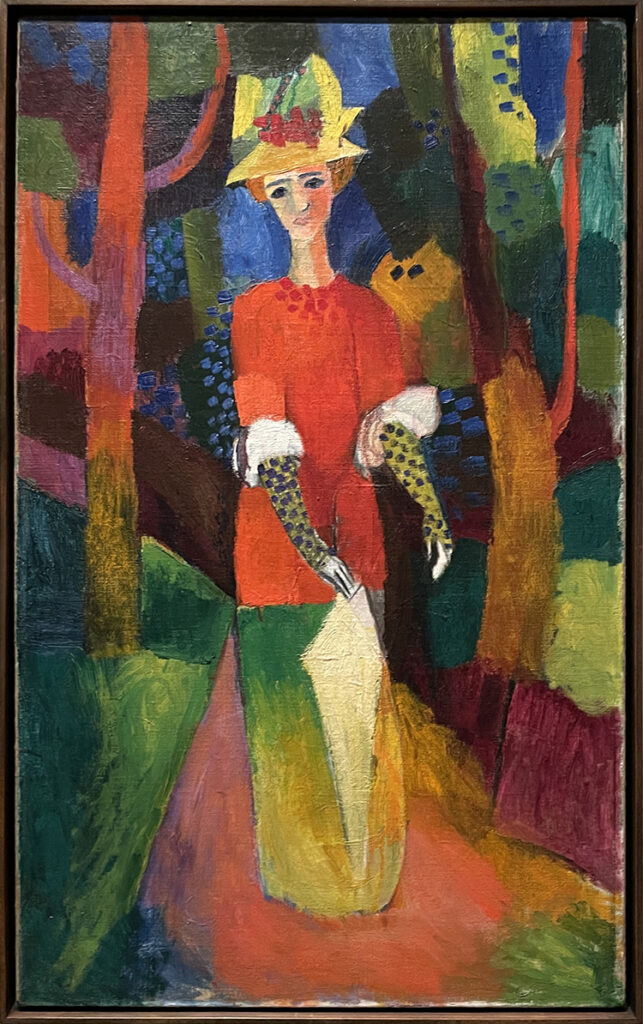 August Macke "Lady in a park" 1914 – Oil on Canvas. Another gorgeous painting- I love the shapes and colors and it is even though not realistic exactly what one sees …a lady in a park. Fantastic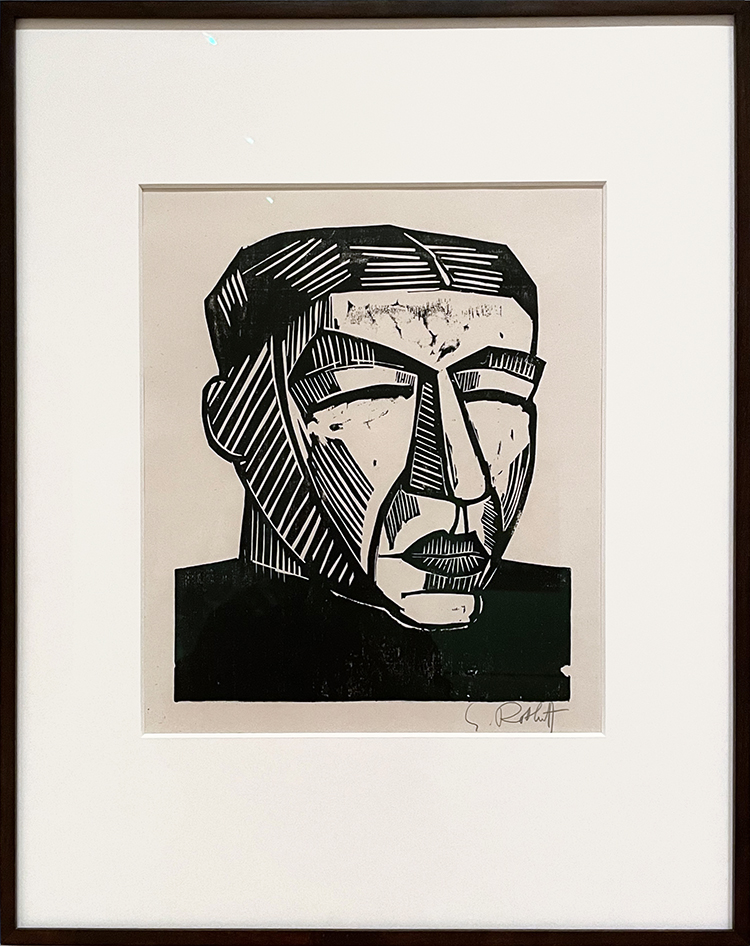 Karl Schmidt-Rottluff – Woodcut 1916 . So beautiful. And also …you see there is a German Artist theme going on …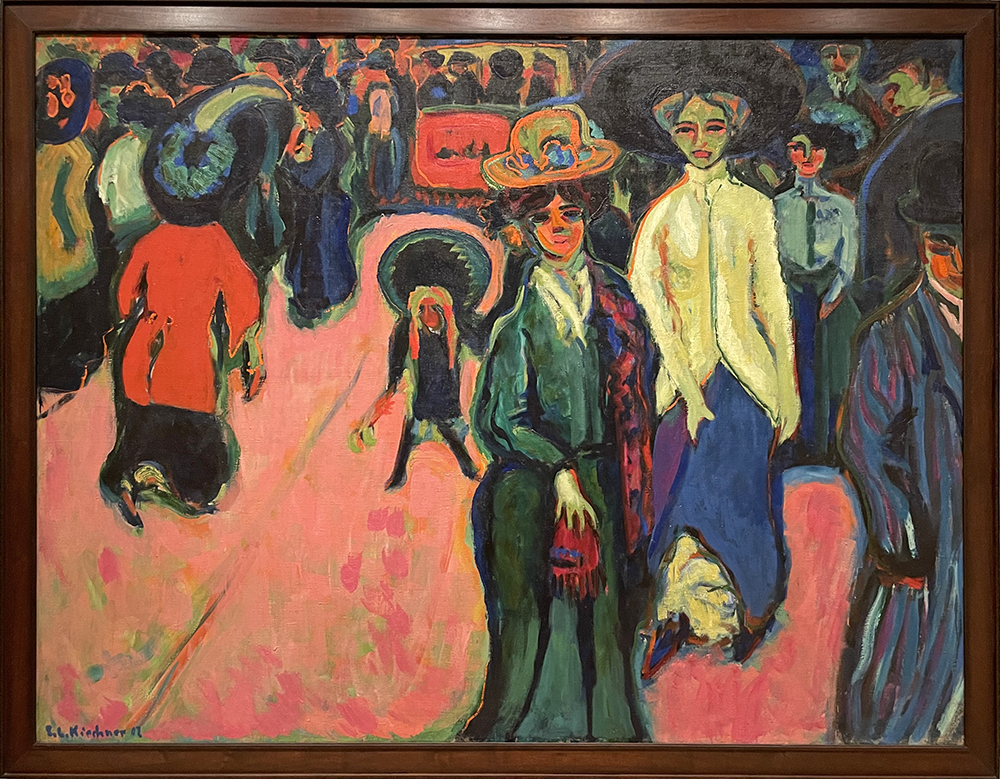 Ludwig Kirchner "Street Dresden" 1908 . I always imagine the little girl in the middle shouting " WHATSSSS HAPPENING???"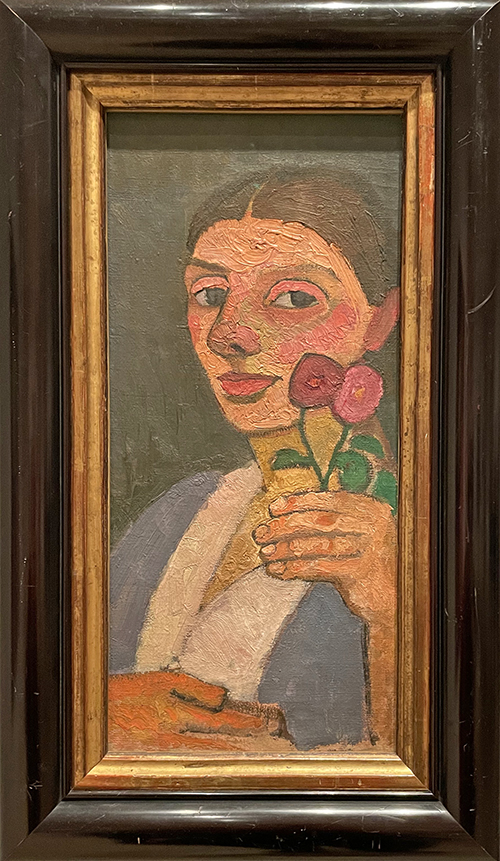 Paula Modersohn-Becker "Self Portrait with Two Flowers in her left hand" 1907
In this self portrait the pregnant artist looks at us and one of her hands rests protectively on her belly. Modersohn-Becker is believed to be the first woman to paint herself while pregnant.
This is so beautiful!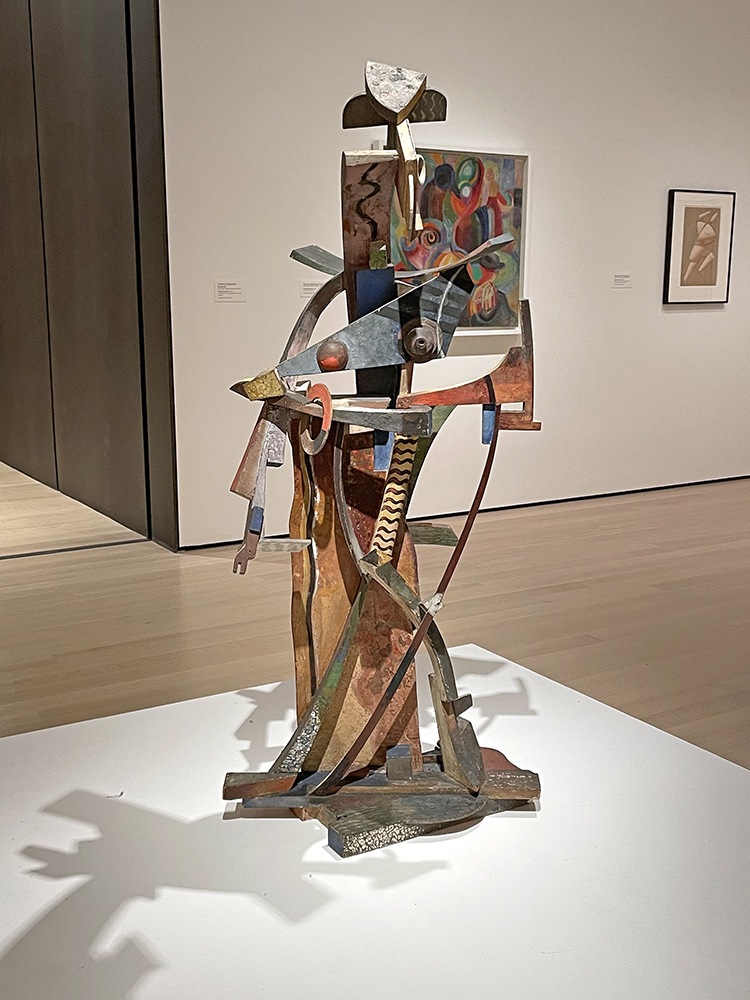 The next room was dedicated to Ukrainian Artists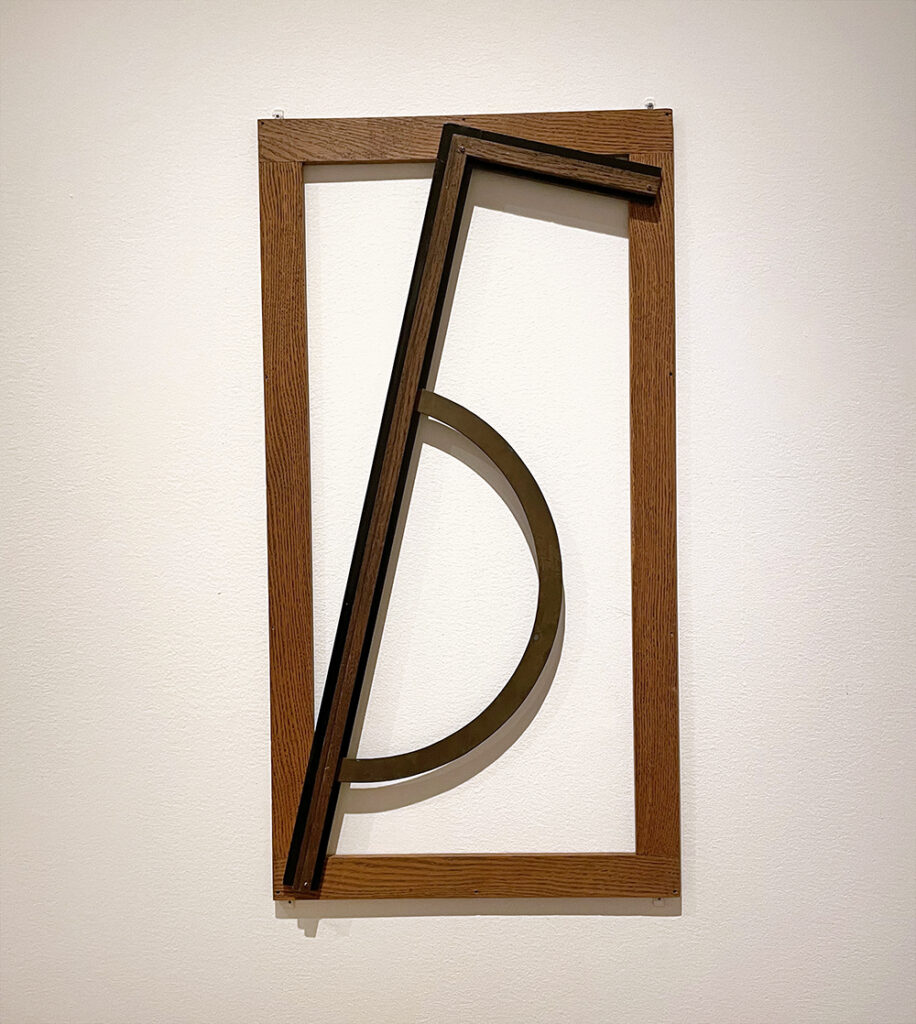 Vasyl Yermilov (from Kharkiv) "Composition Number 3" 1923 – Wood , brass, varnish and paint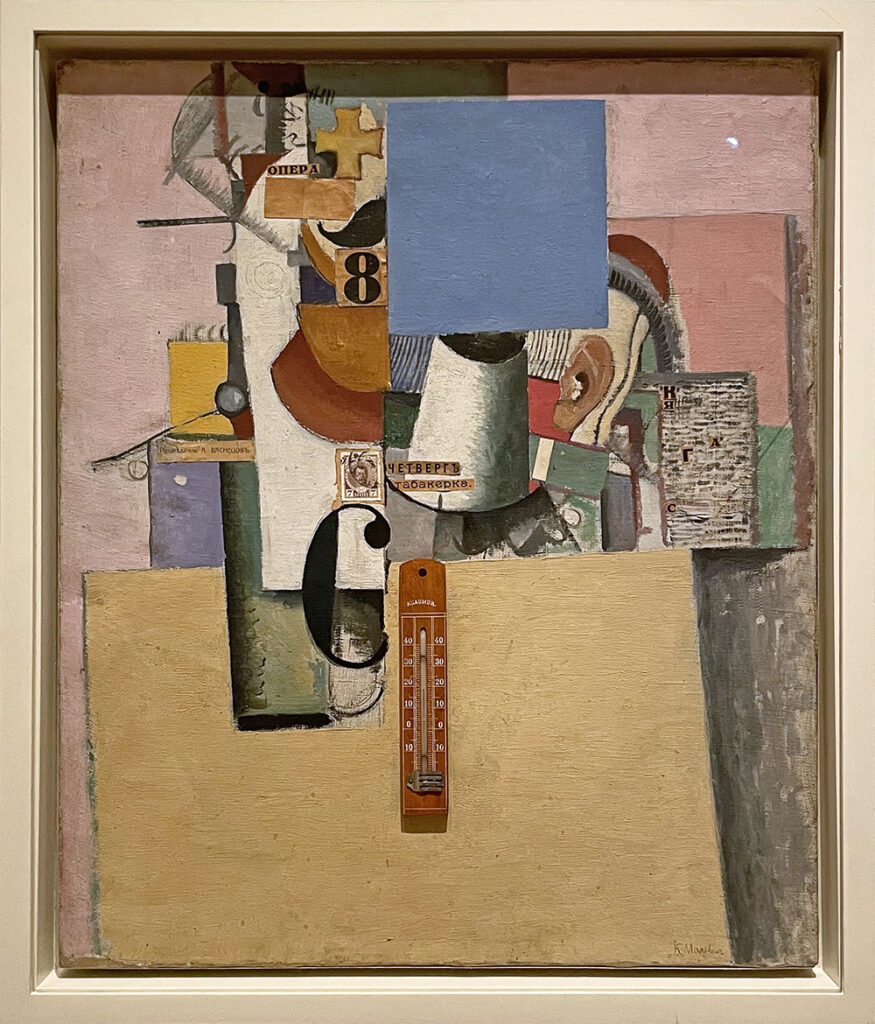 Kazimir Malevich (born in Kyiv – died in St. Petersburgh) "Reservist of the First Division" 1914 – Oil on canvas with collage of printed paper, postage stamp , and a thermometer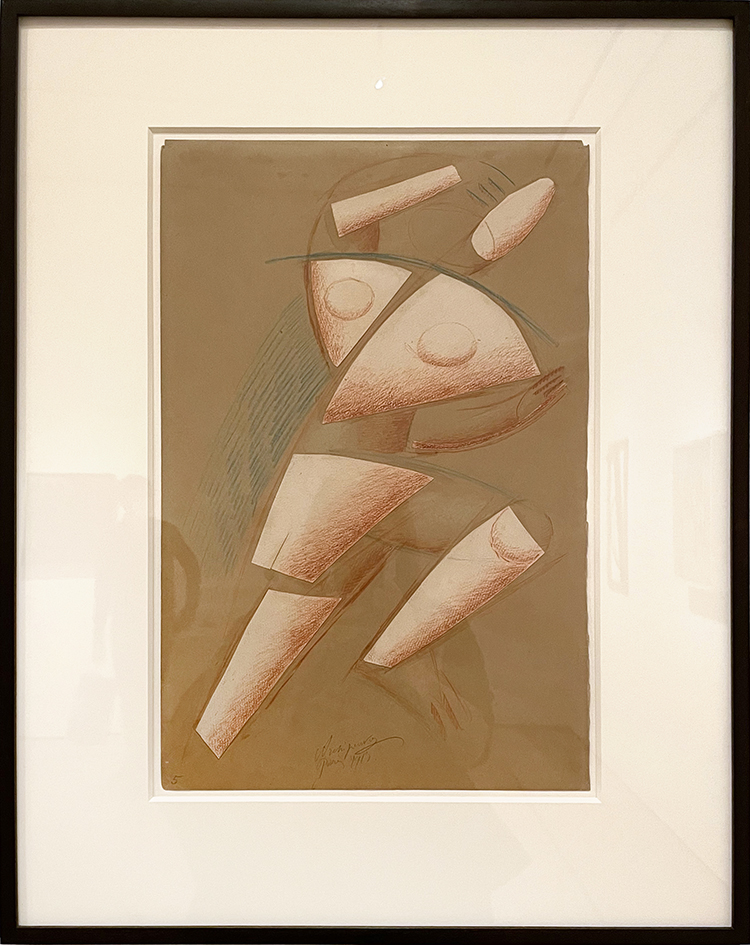 Alexander Archipenko (born in Kyiv) "Figure in Moment" 1913 – Cut-and-pasted painted paper, conte crayon, and colored pencil on colored paper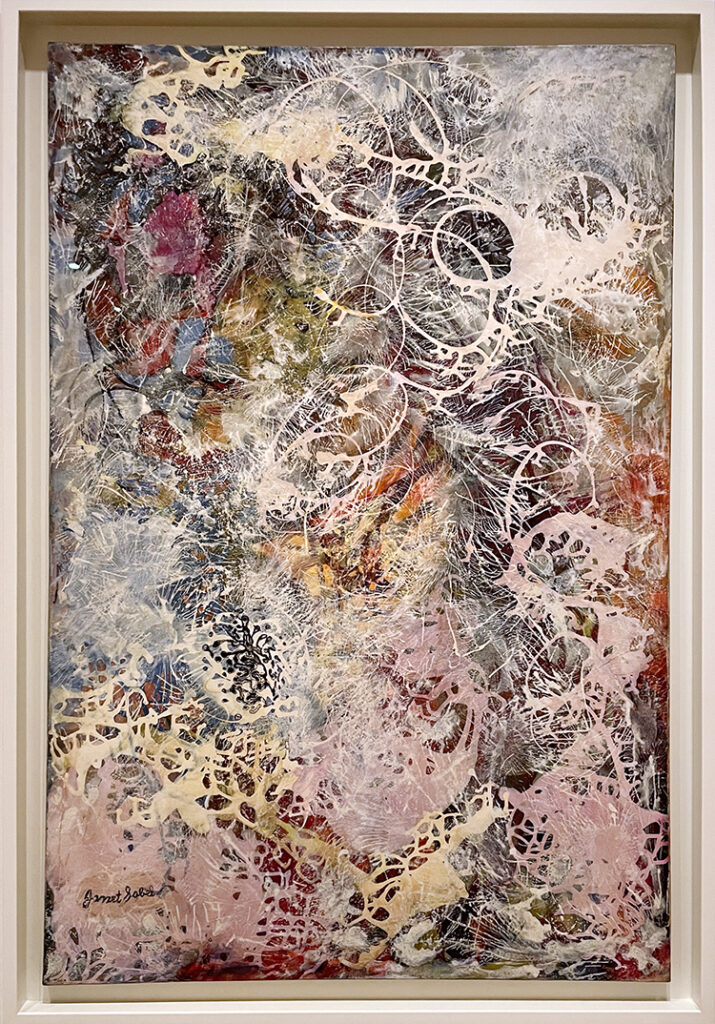 Janet Sobel (born in Katerynoslav, died in Plainfield, NJ) "Milky Way" 1945 Enamel on Canvas
Next up was a wonderful room with those pieces: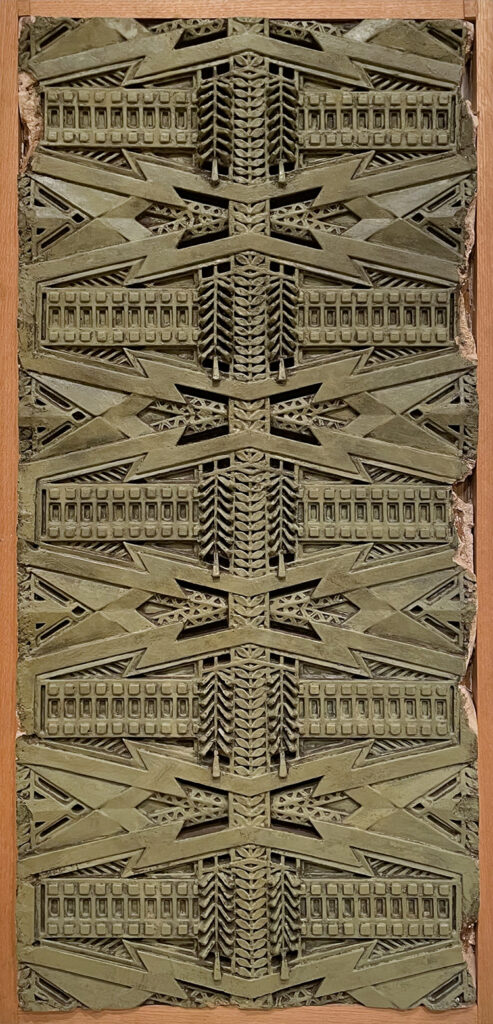 this is the cast of a frieze- stunning – from the Susan Lawrence Dana House in Springfield, Illinois – 1902-1904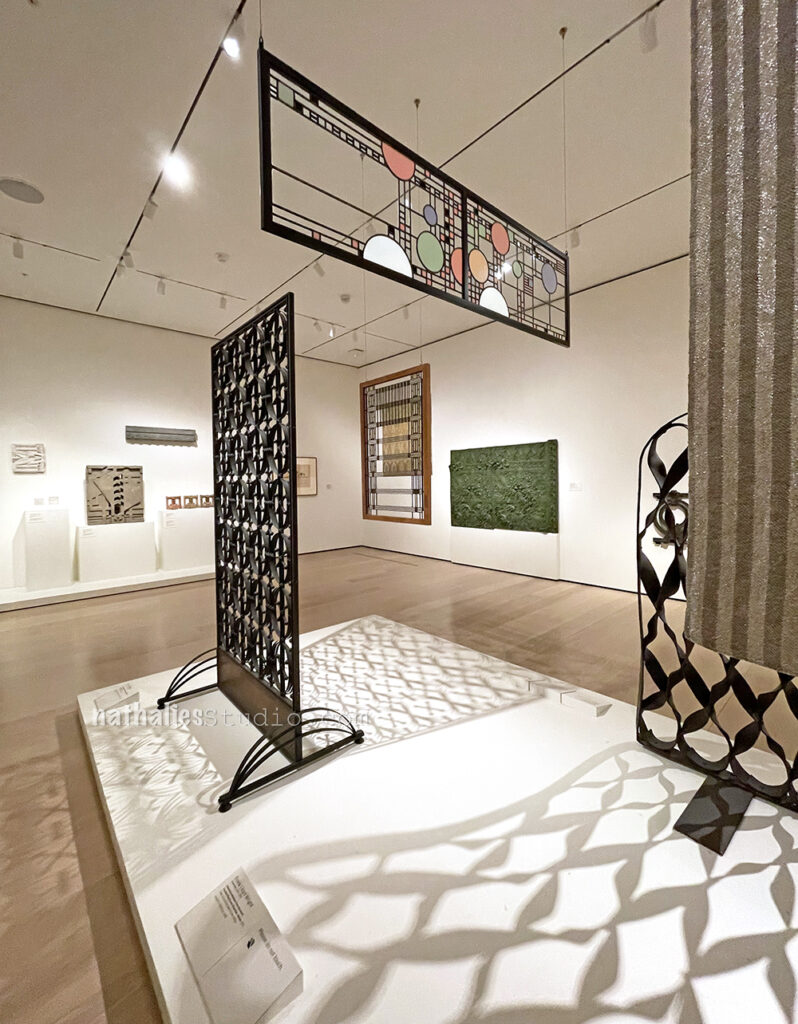 Stunning shadows …I would take some of those as well, please!!!
I hope you enjoyed this little art stroll- until the next one!