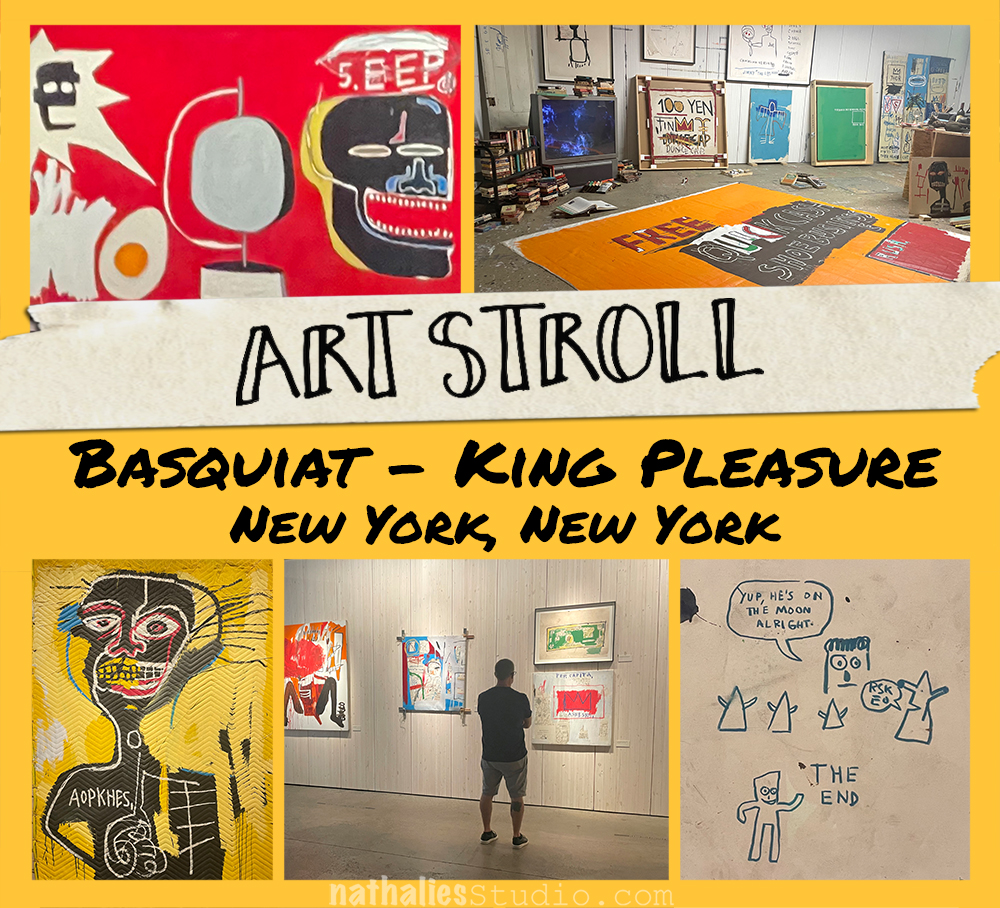 Jean-Michel Basquiat's family curates and organizes this exhibition of his work with about 200 pieces to celebrate his life. And while many seem to find this odd ..I actually truly enjoyed the exhibition and yes I also think it is cool that the family can gain from this exhibition…why not?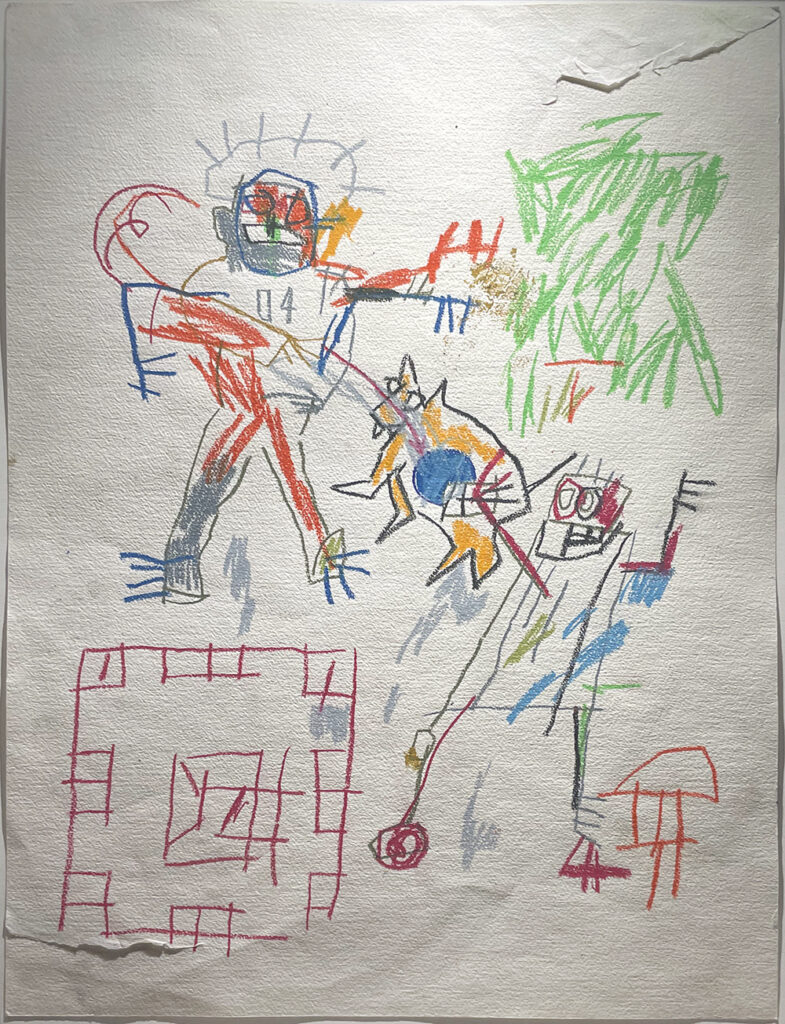 I loved seeing his children drawings- which are so reminiscent of his later style but when you see his later work you know it is not a child anymore drawing.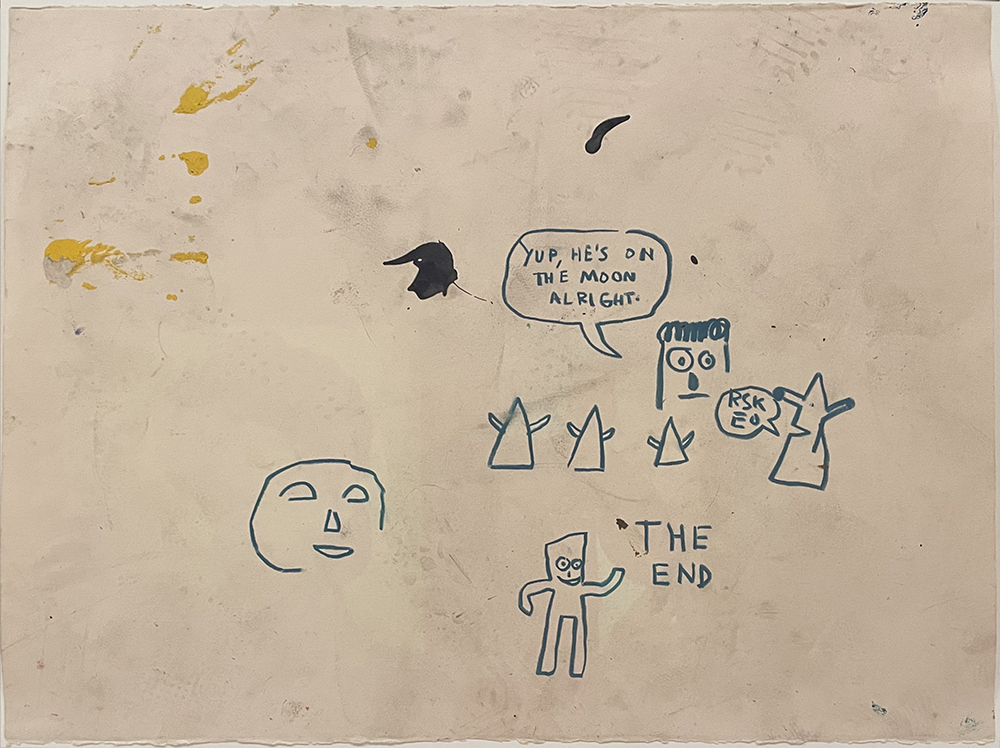 Little views of the Zeitgeist and big happenings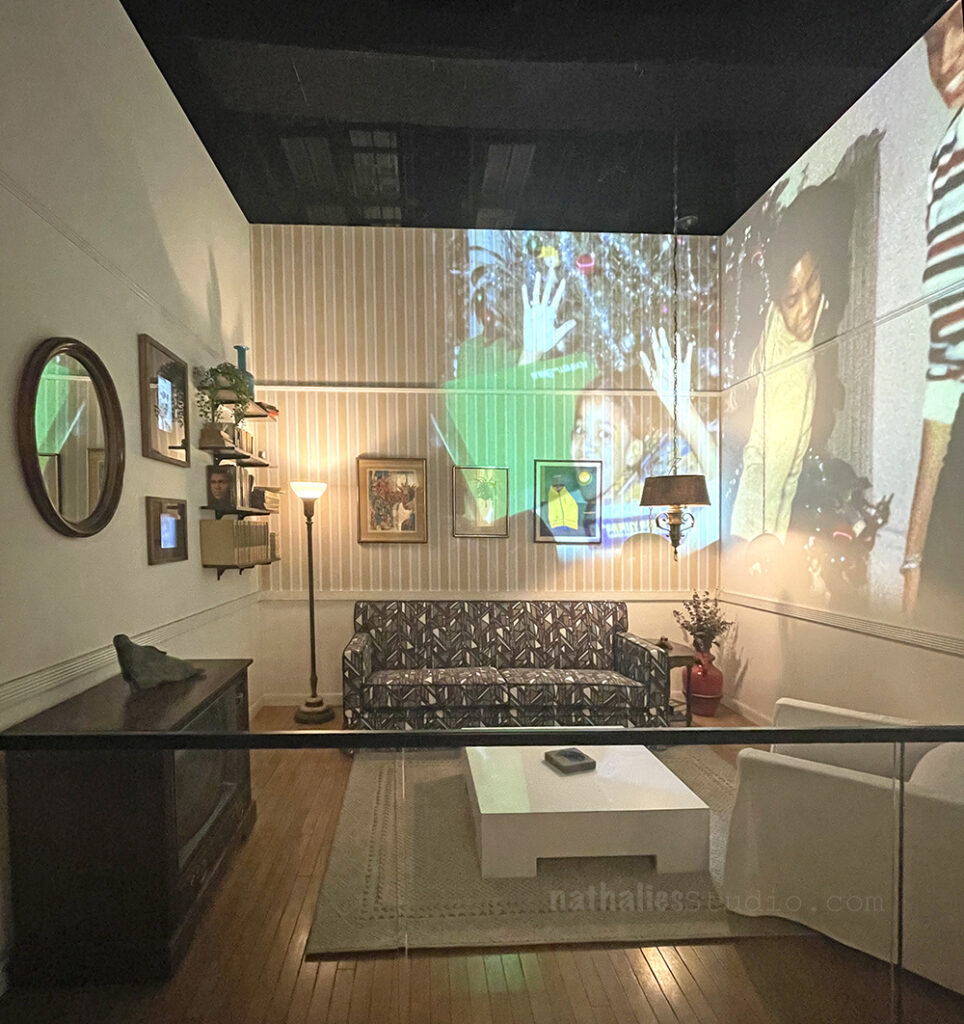 As well as the living room and kitchen of his childhood reassembled- I though it was neat.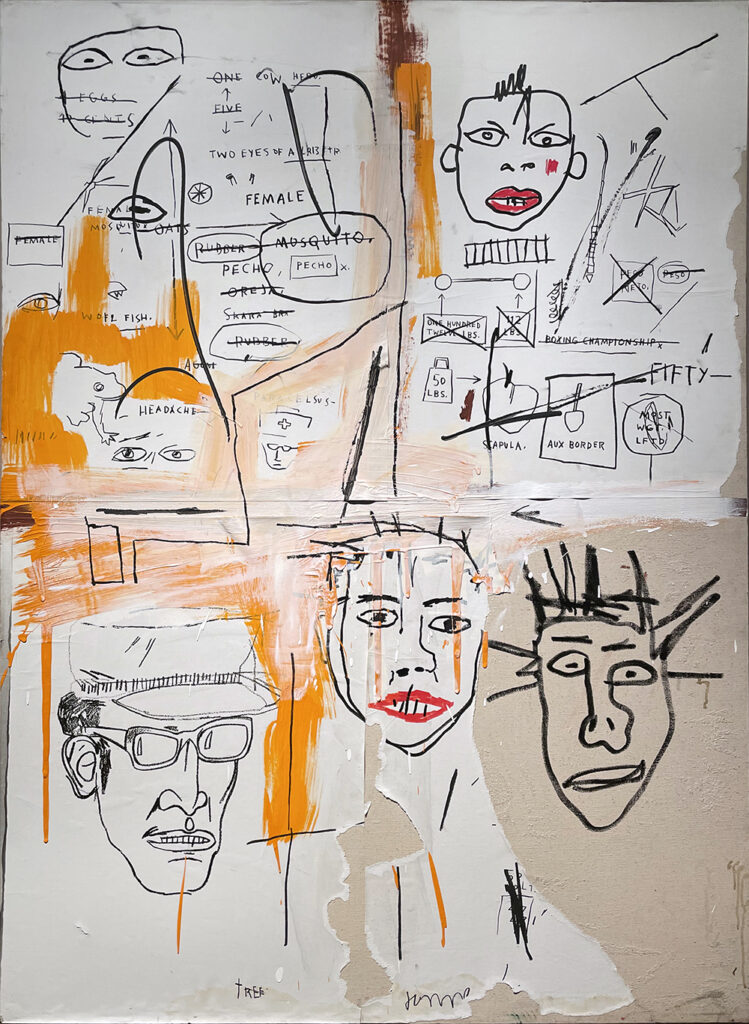 I always loved the stream of thoughts – crossed out words and connections in his work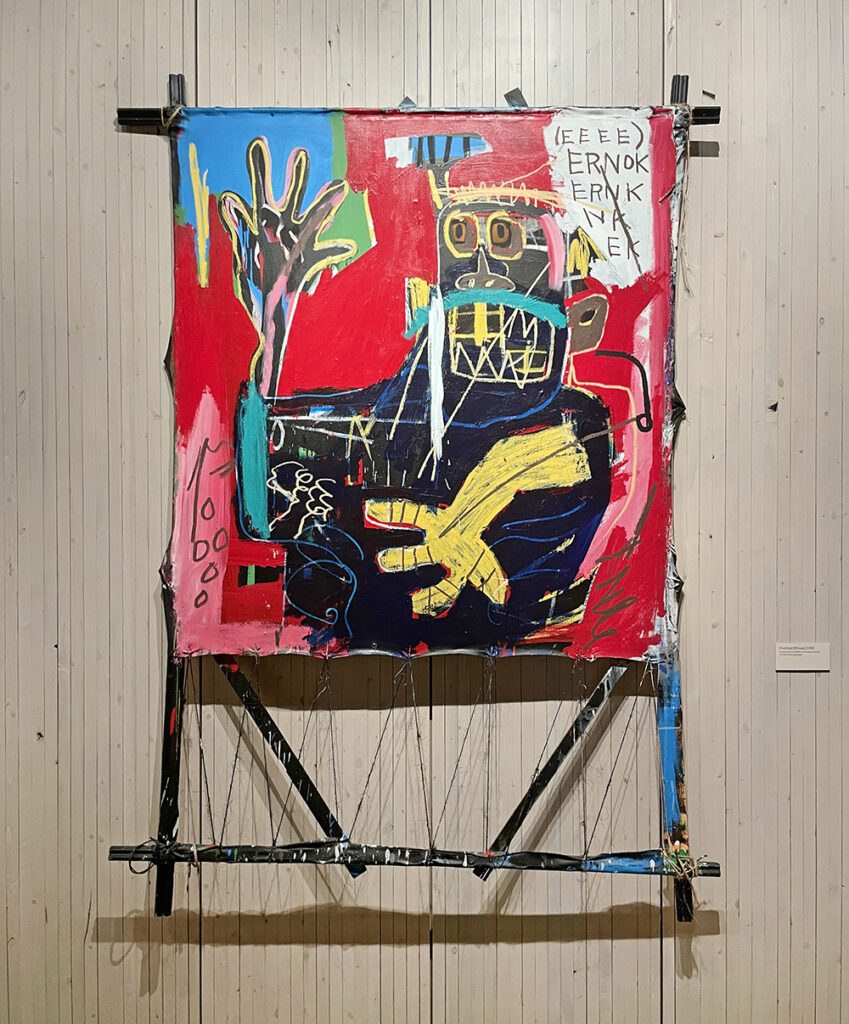 What I truly enjoyed in this exhibition were the works of art he made on different surfaces, stretched with different materials as well.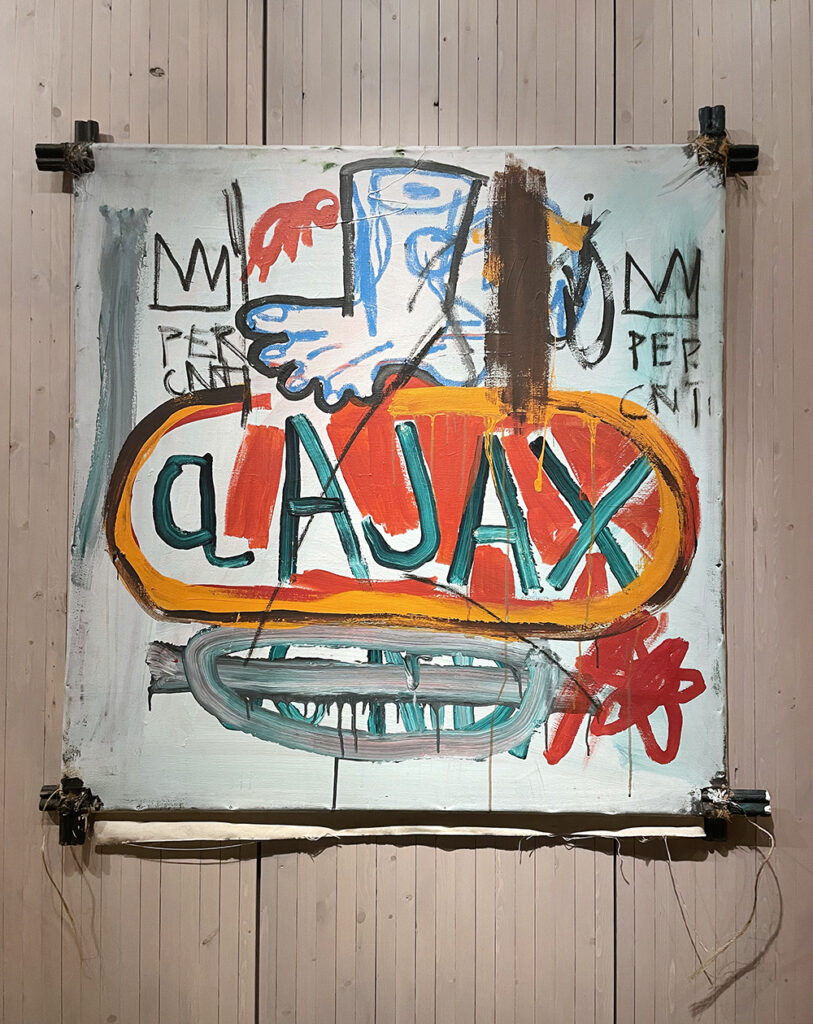 Molding, baseboards, trims, twine, sisal, canvas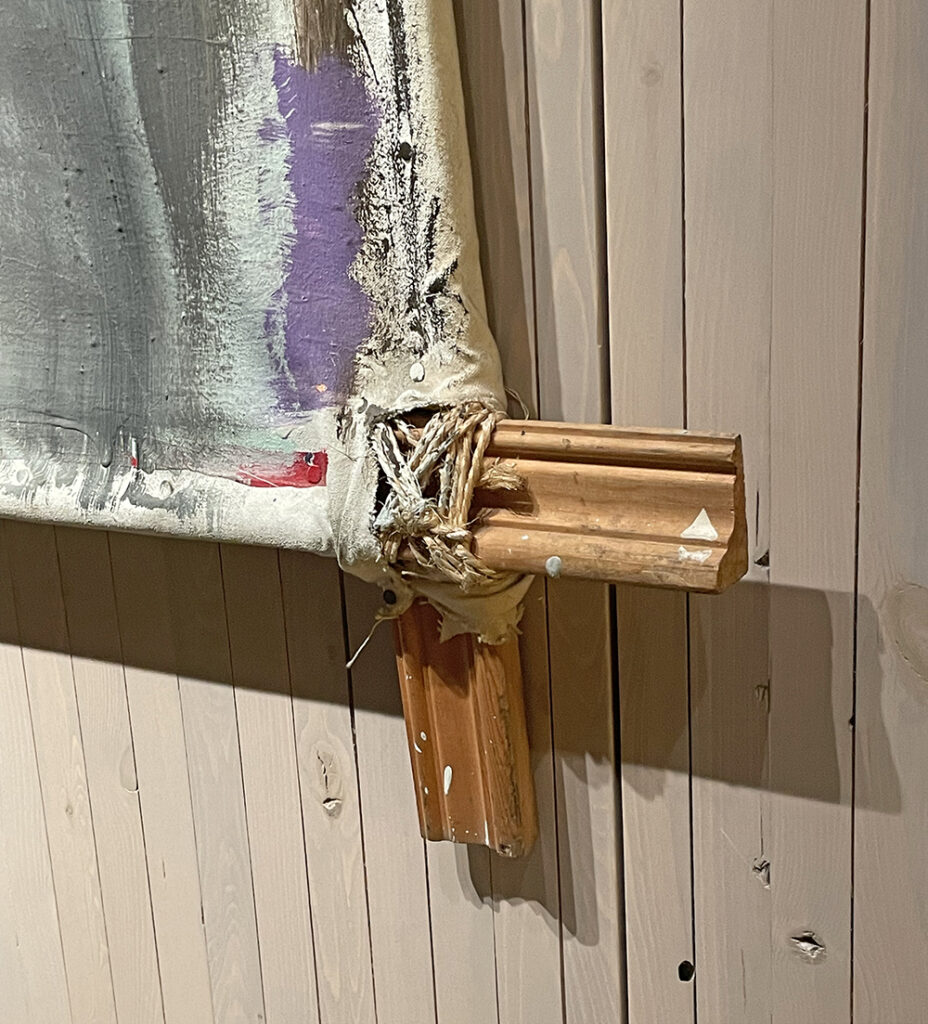 Painted on a moving blanket (or so I think because I have one of those unpainted in my basement from the move still)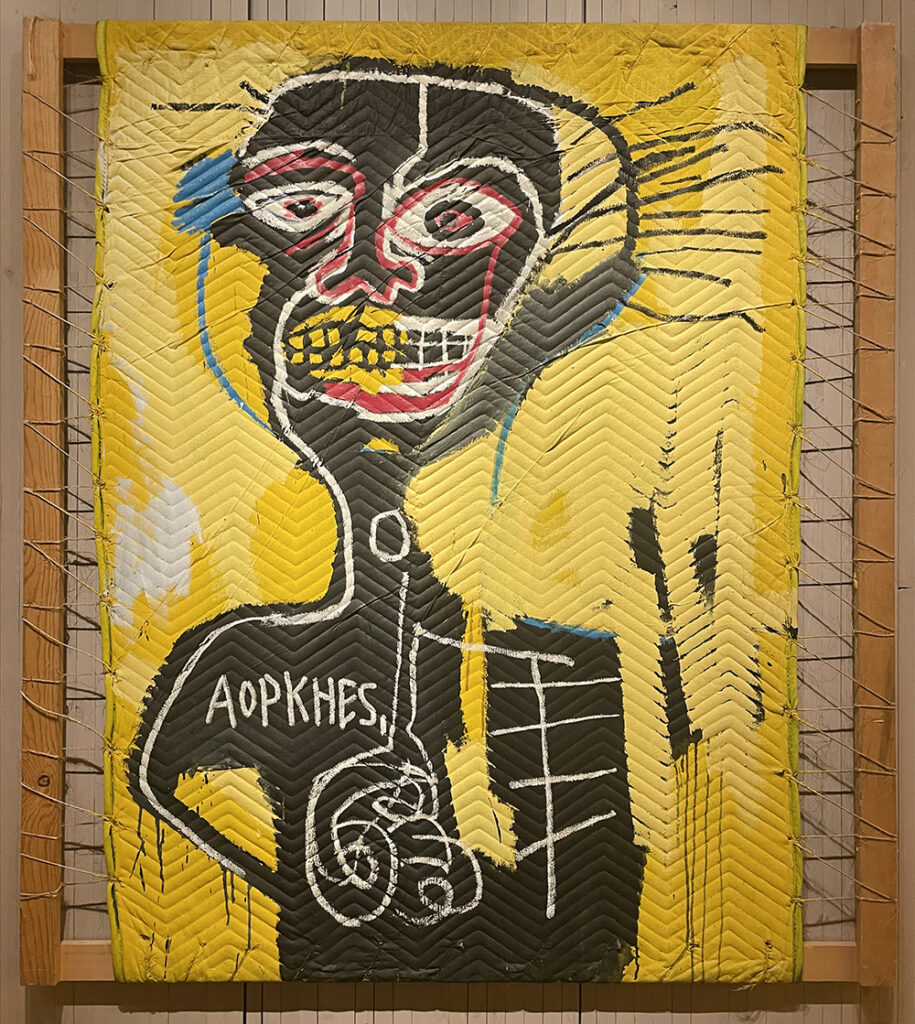 And what a great pattern to paint on !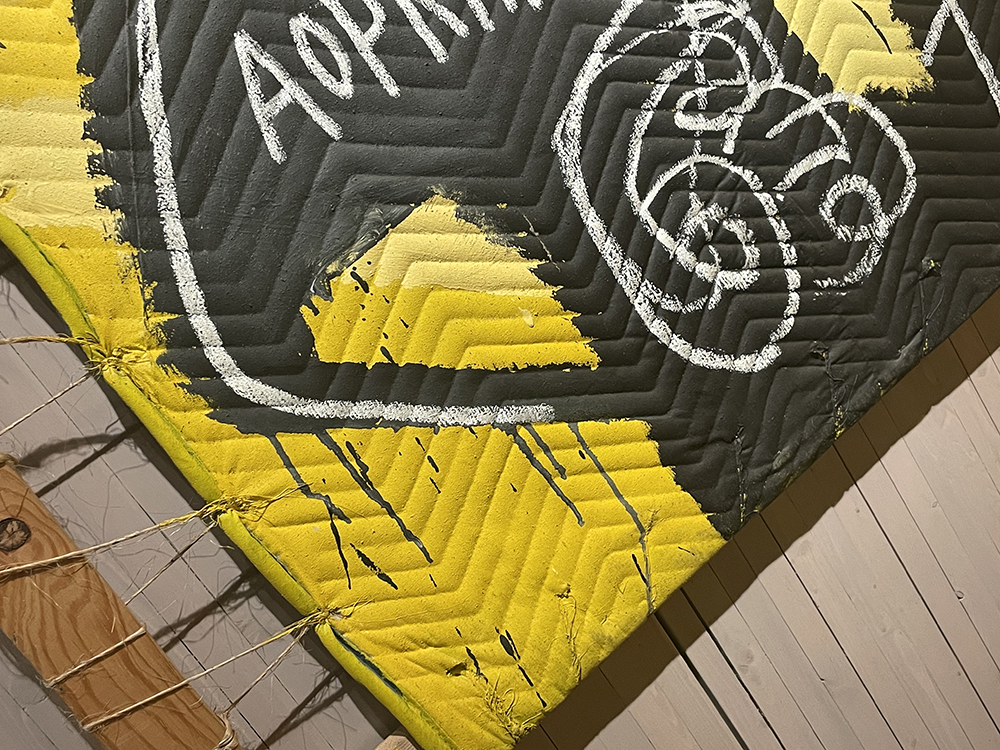 The fridge doo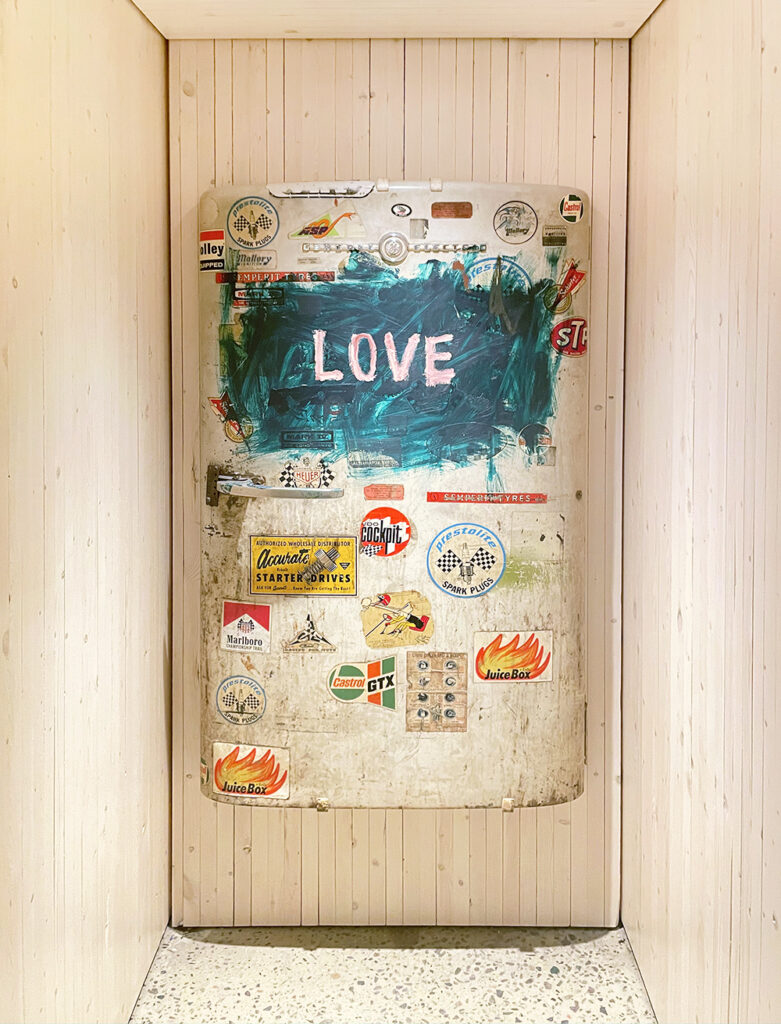 Humor …I loved this one LOL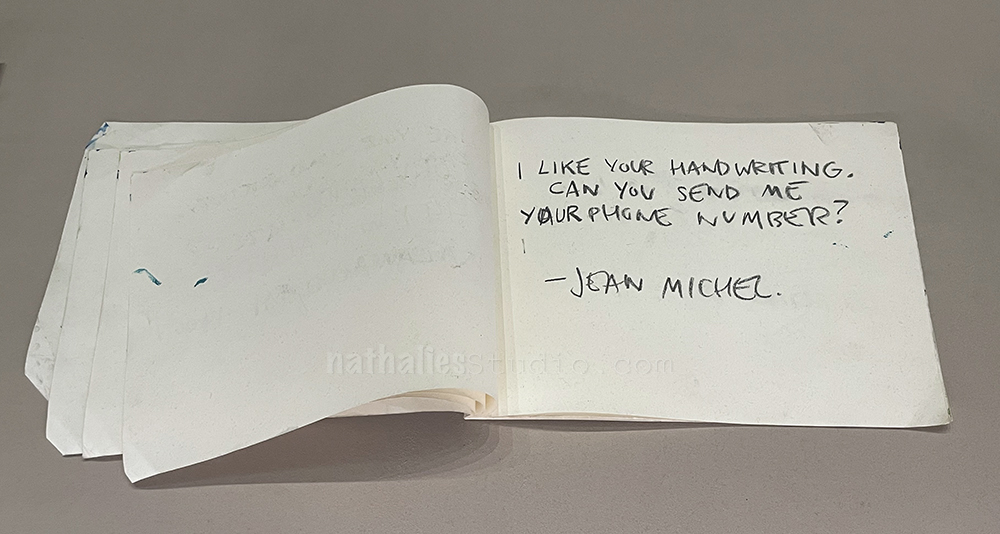 And I even got a kick out of the studio replication
including the paint marks on the floor from previous canvases.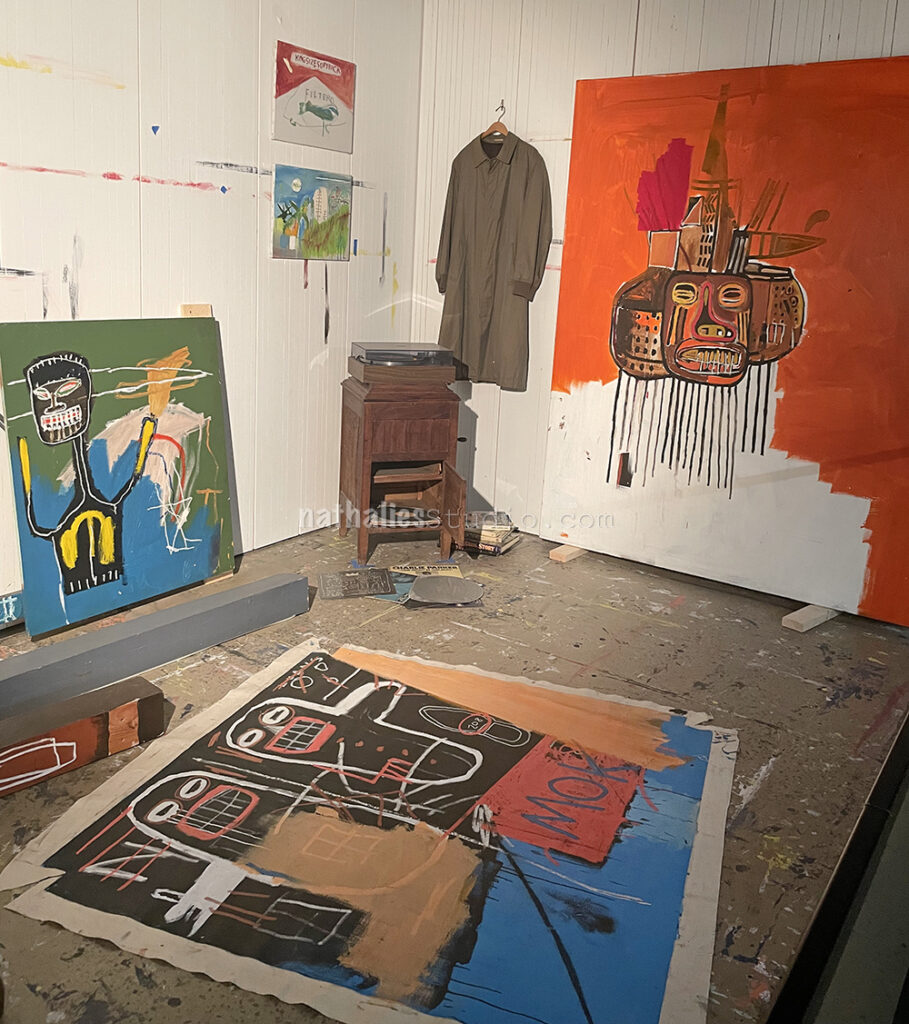 His love for music and jazz musicians – like Charlie Parker and Miles Davis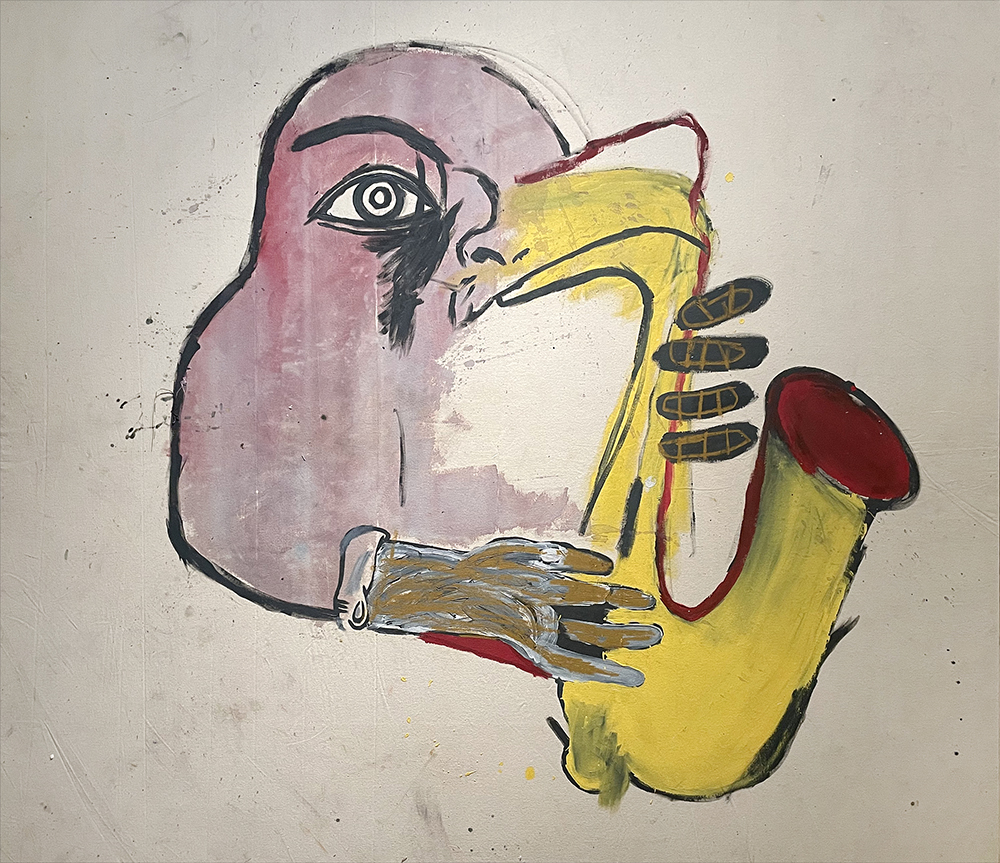 especially delighted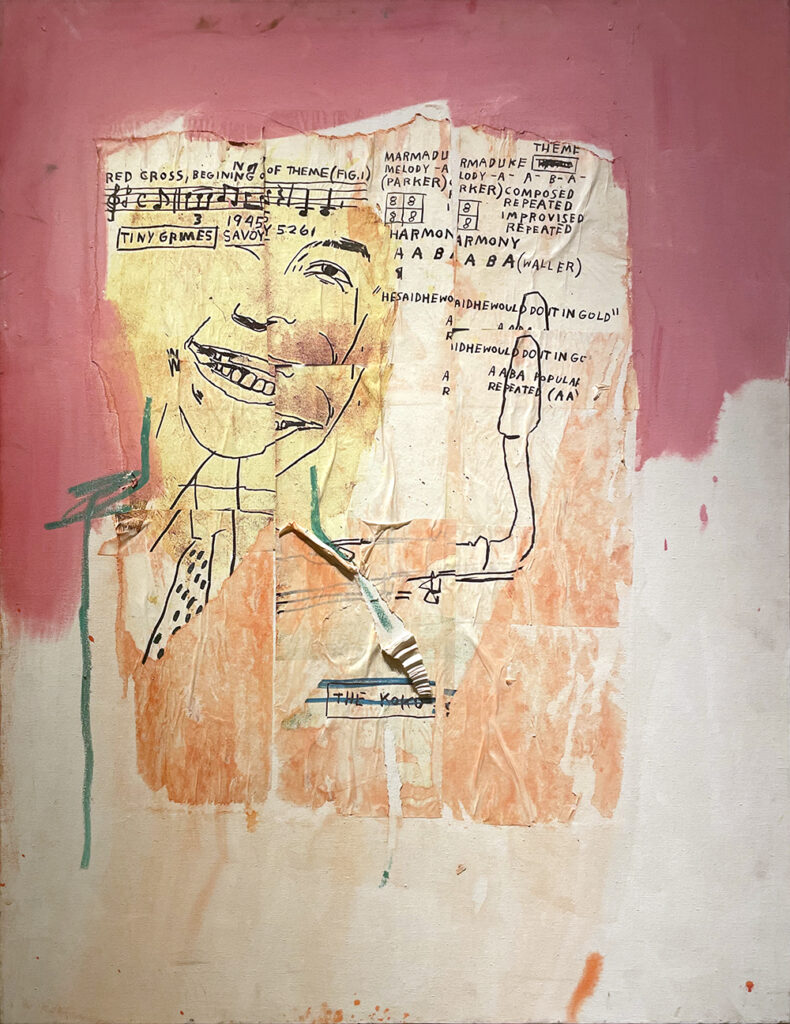 But then again – all kinds of surfaces – work that seemed to belong together- loved how it was put together by his family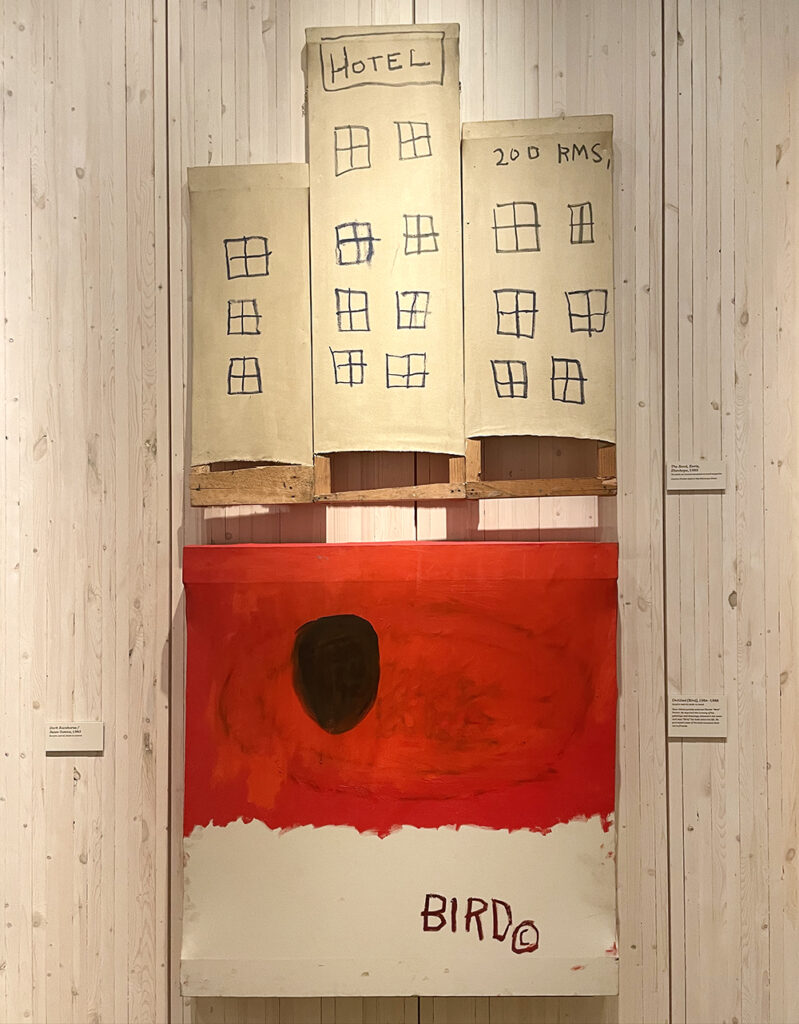 And of course …topics that have been prominent back then and still are – like police brutality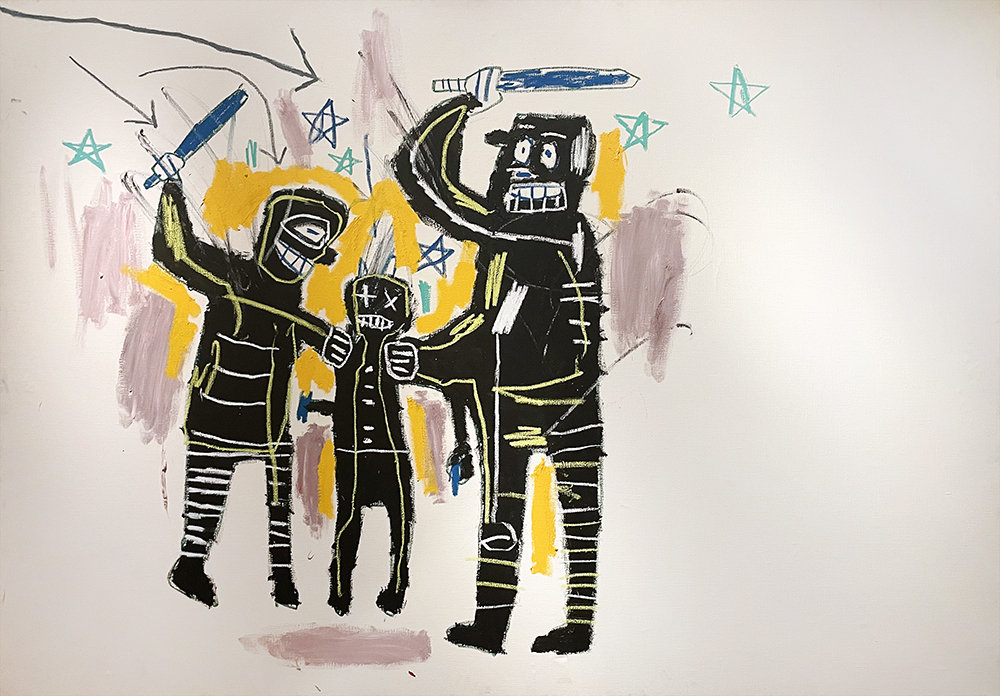 The painting below made me think of De Kooning's painting Woman – if it was the inspiration for it, I do not know but that is what my brain made me think of.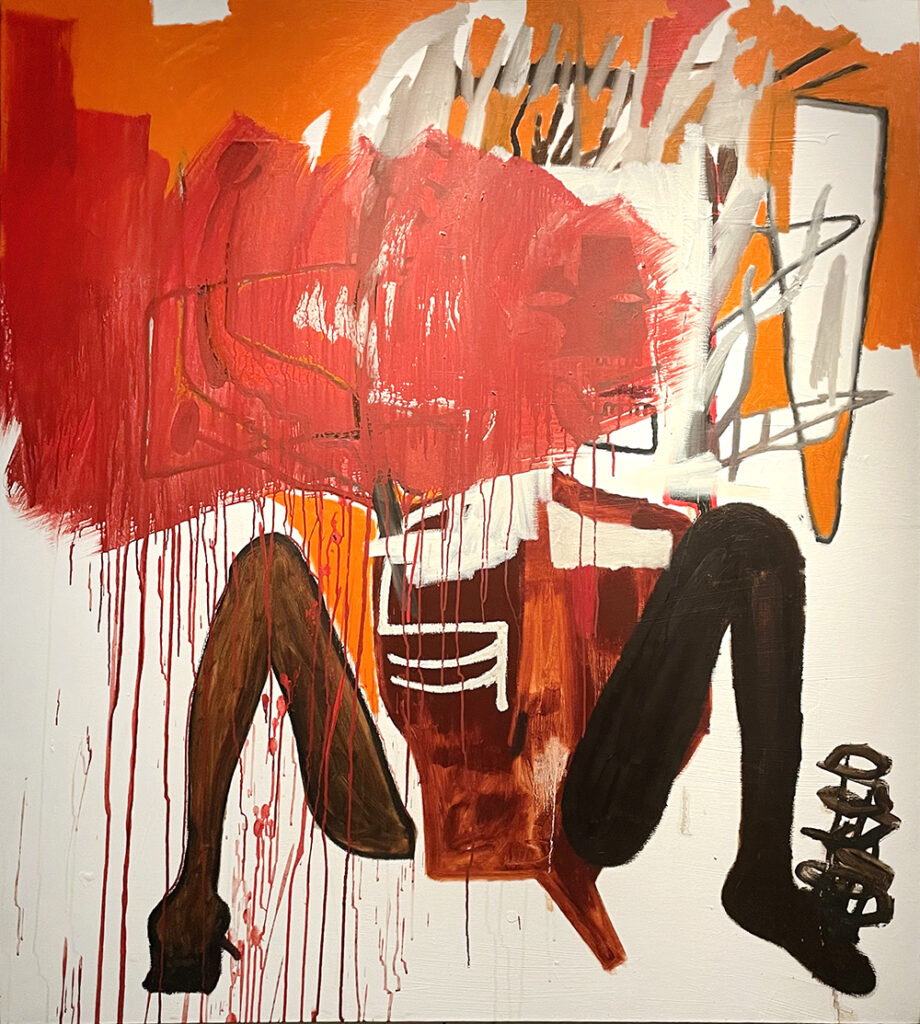 and the crown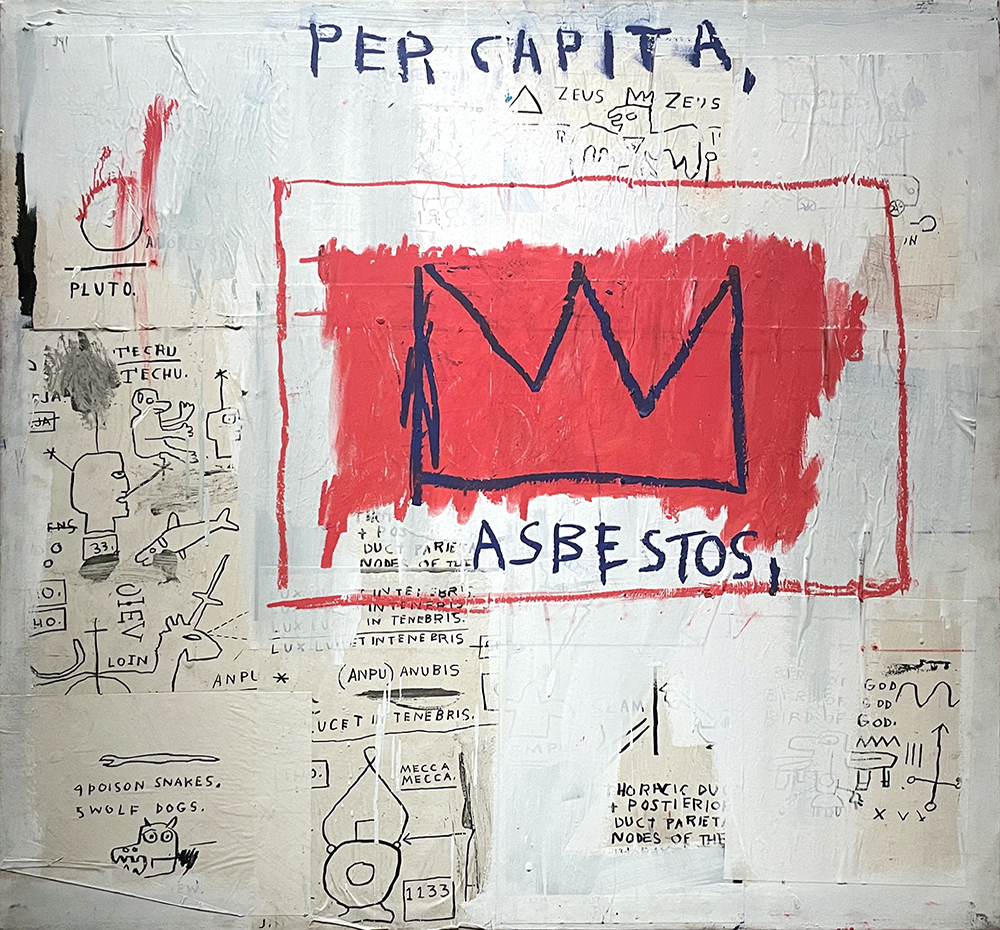 poetic art – I loved this one as well!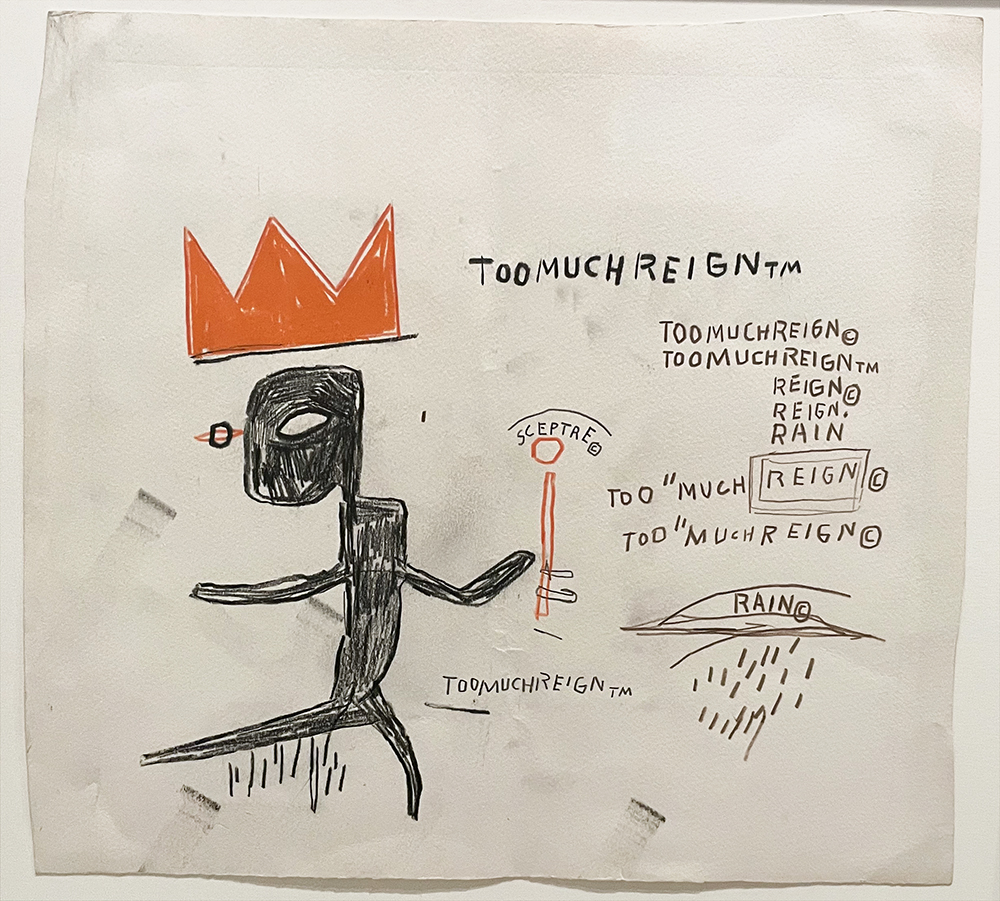 The exhibition was very well visited but we went on at the earliest slot at 10am on a Sunday and things spread out.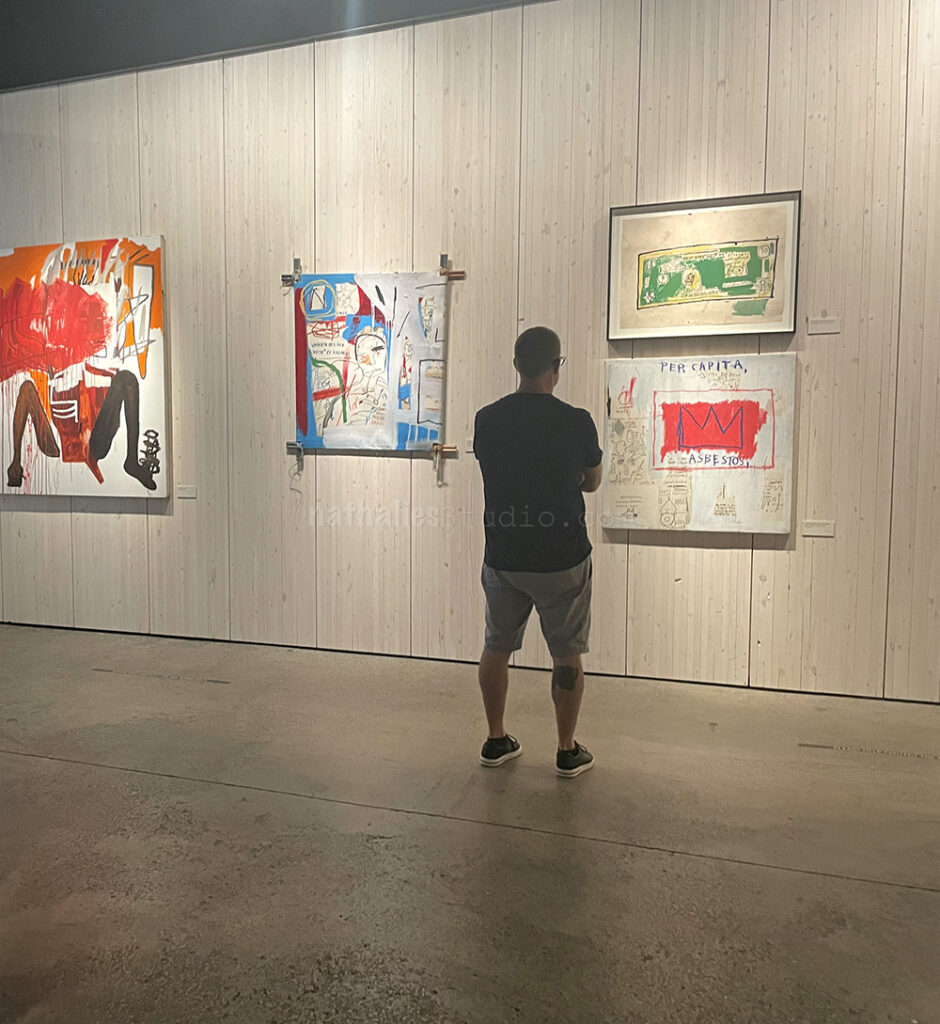 And probably as a nod to the music I grew up with which came out of the speakers, I appreciated the Palladium night club they recreated with the two paintings he had done for the VIP area of the club .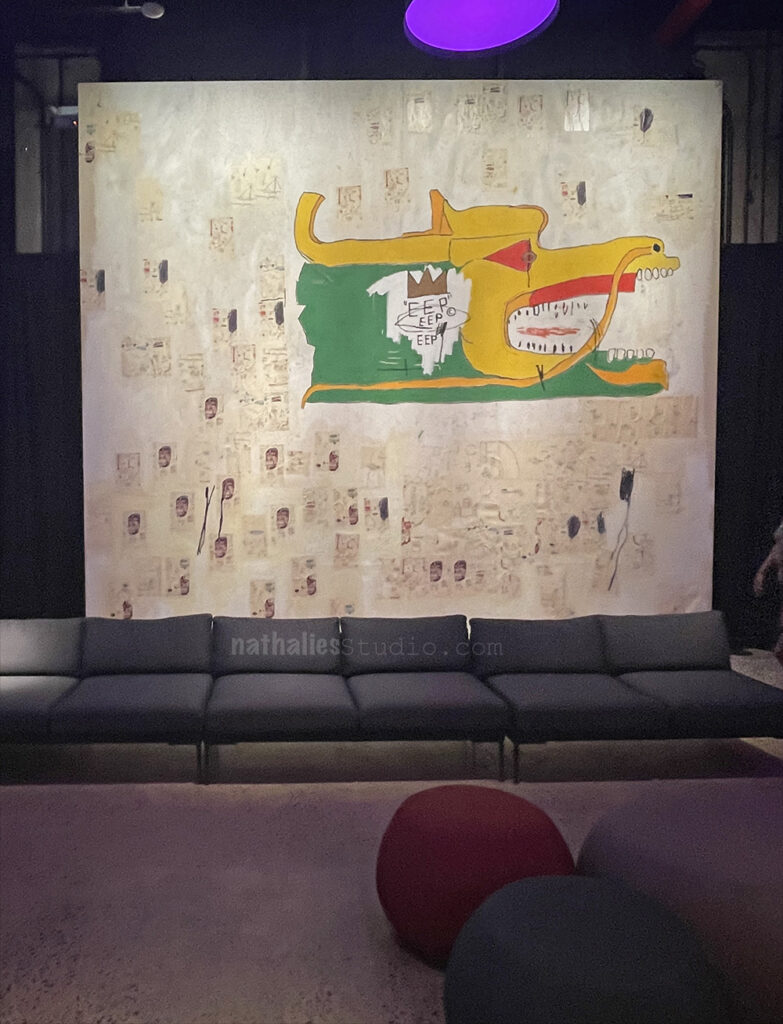 It is kind of crazy to think that these really were part of a nightclub- but I guess as crazy as to think that there are murals of Marc Chagall in the Met Opera.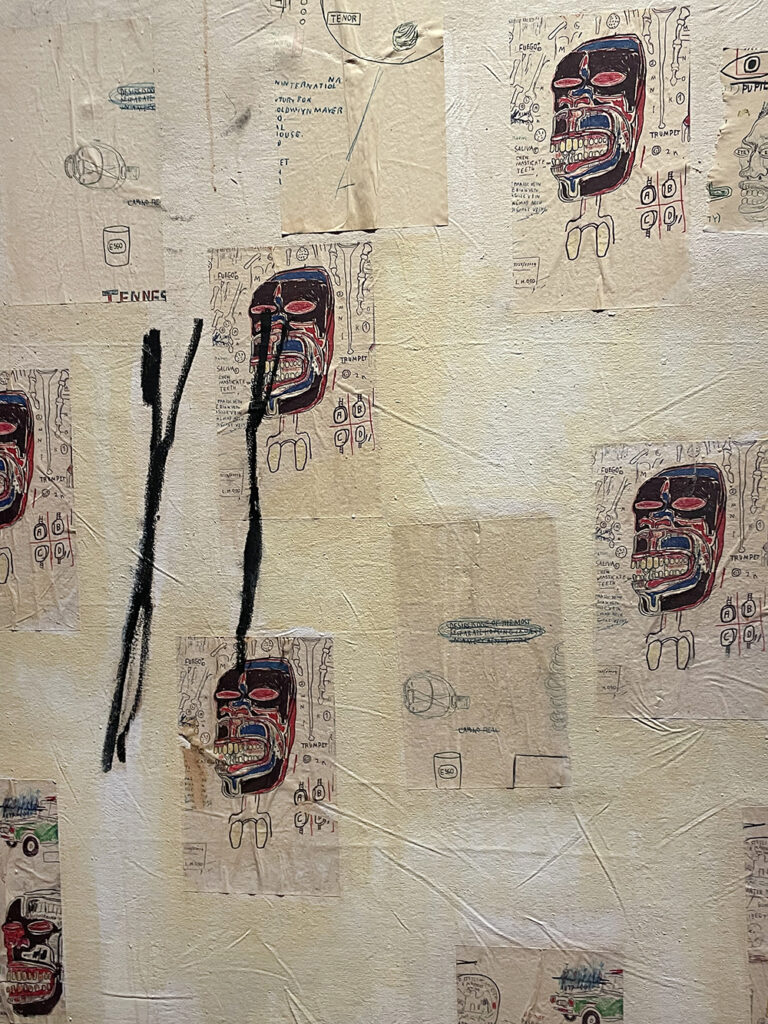 And how fitting that both places are/were also about connections and "see and be seen".
There is not closing date for the exhibition yet, so if you have a chance, go and get there- it is well worth it, hop on the Highline afterwards and enjoy a great day in the city- art, and sightseeing combined.