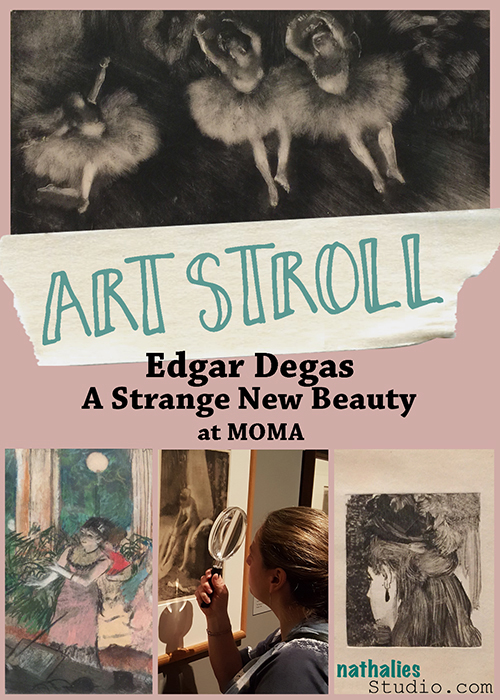 In March, I went to the opening of Edgar Degas – A Strange New Beauty at MoMA . Honestly I am not the biggest Degas fan – I mean – I like his paintings but not in a geeky "ohhhh I looooovveee" kinda-way. But …I was really surprised how much I loved the exhibition because it showed Degas experimenting phase with monotypes in the late 1870s and how that lead to his later so famous signature painting style.
A monotype is a hybrid between a drawing and a print. It is a drawing that is printed – Degas painted on copper plates with ink, or covered a copper plate with ink and painted into it, put paper on it and run it through a press.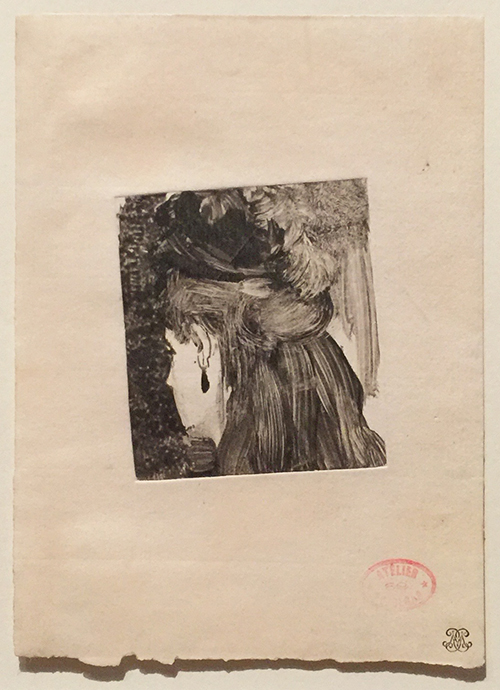 The Jet Earring – 1876-77 – Monotype on paper
But furthermore, Degas would often make a second pull –  a so called ghost print and then enhance that one with pastel.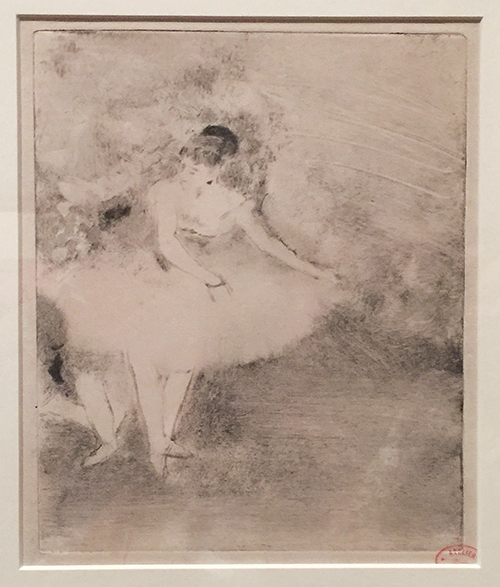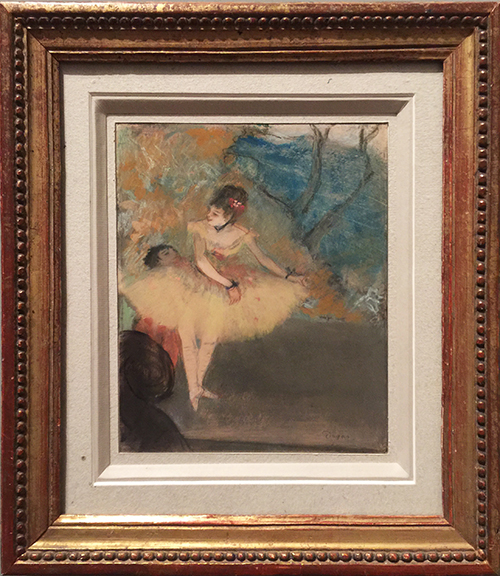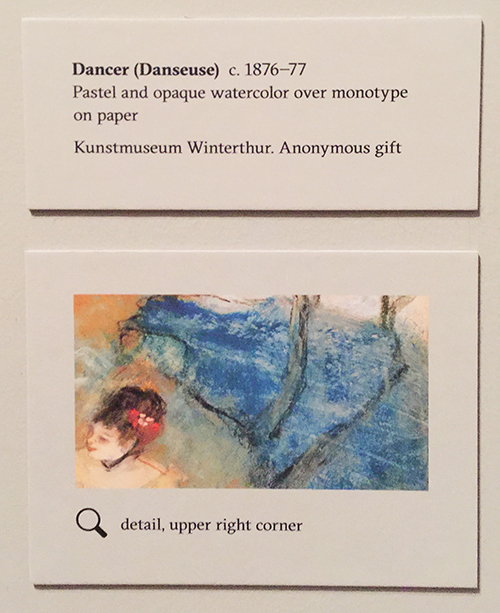 Now one of the coolest things of the exhibition was that the curators pointed out where to look even closer and provided a magnifying glass to do so.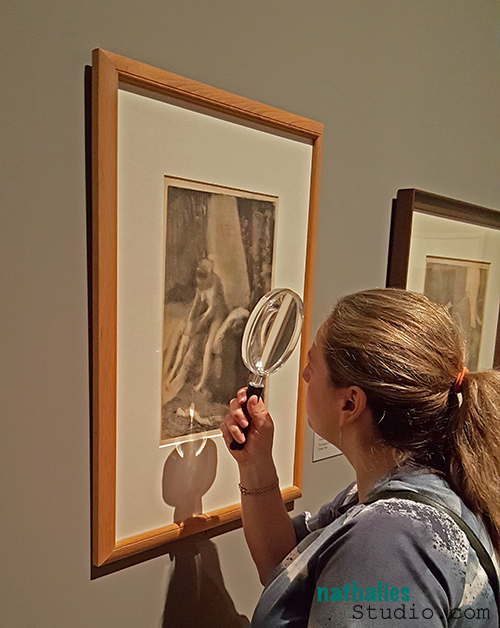 "Make a drawing, begin it again, trace it, begin it again, and retrace it" – Edgar Degas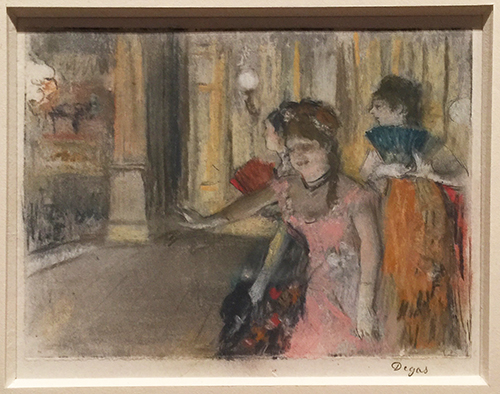 Degas also experimented using oil instead of ink for his monotypes and then enhancing again the ghost prints with pastels.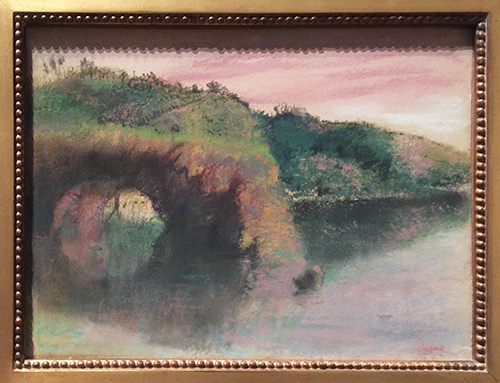 River Banks, 1890 – Pastel over monotype in oil in paper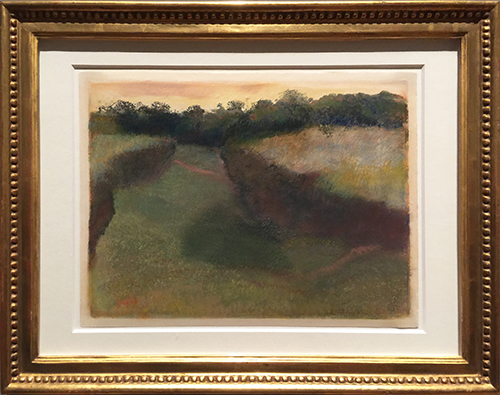 Wheatfield and Line of Trees, 1890 – Pastel over monotype in oil on paper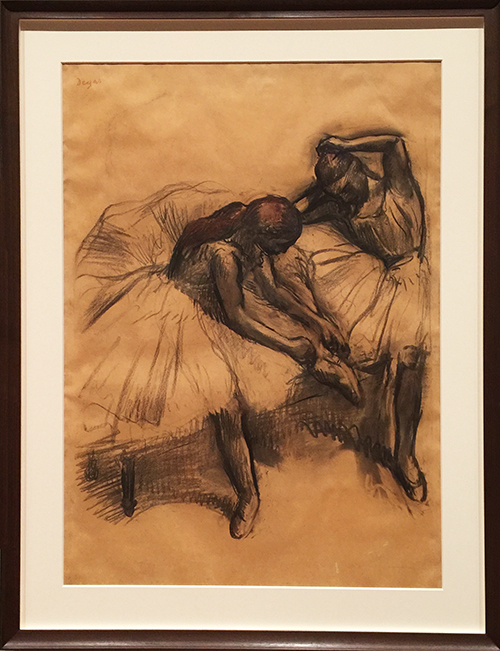 Two Dancers,1905 – Charcoal and pastel on tracing paper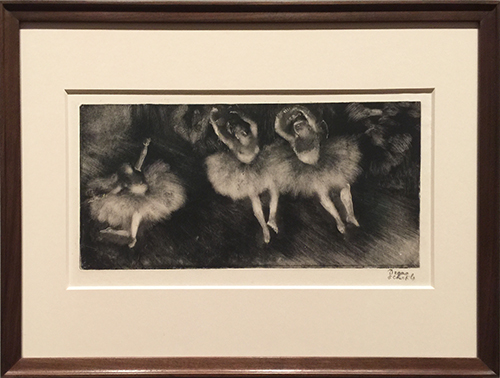 Here is the monotype – the first print .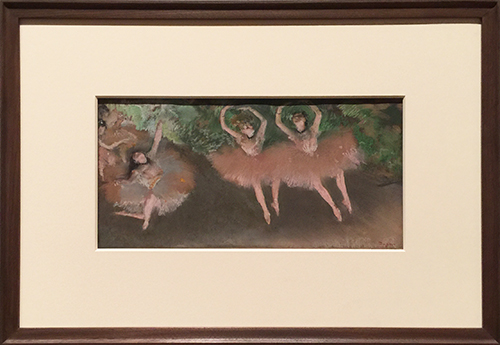 And the ghost print enhanced with pastels.
Three Ballet Dancers, c. 1878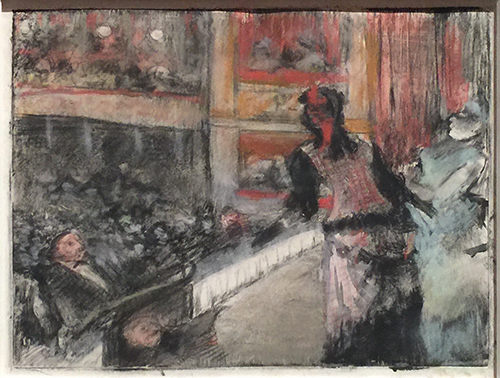 At the Theater: The Duet – 1877-79 – Pastel over monotype on paper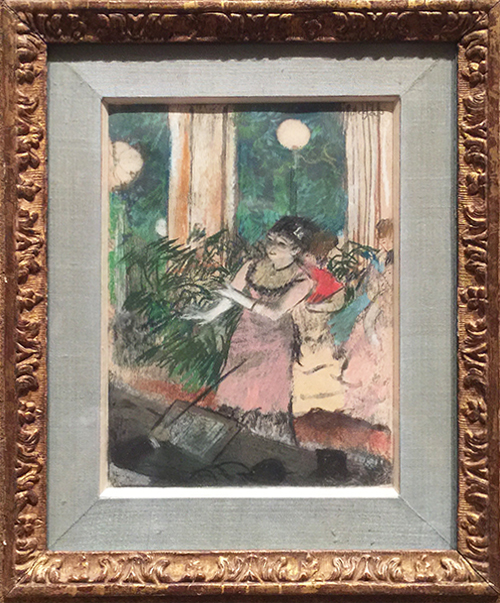 The Café-Concert Singer, c. 1876 – Pastel over monotype on paper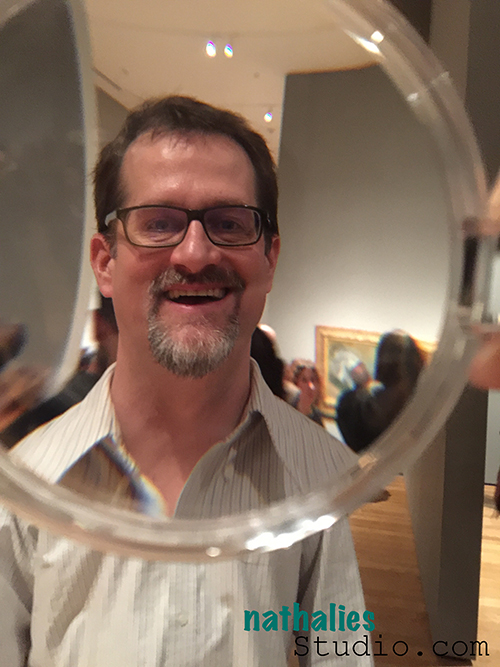 I was fascinated by Degas' way of seeing the monotypes as a process opening up so many more possibilities – what a great exhibition to explore his process and his grab for the shiny object. If you are near NYC – go and visit it- it is still open until July 24th, 2016  and I will for sure stroll through it again before it closes.