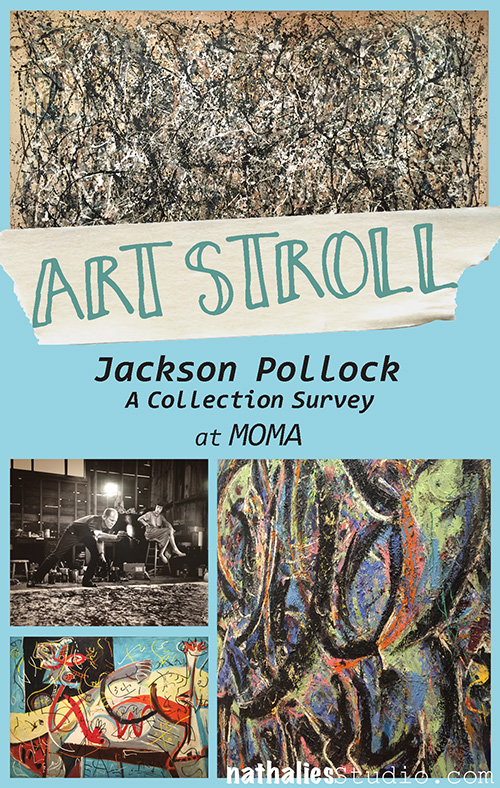 A couple months ago I went to MoMA and saw this wonderful exhibition of Jackson Pollock's work tracking his artistic development from the 1930s, when he made loosely figurative images , to the early 1950s, when he pioneered the radical abstractions for which he is best known by pouring and dripping paint onto canvas or paper. It was a wonderful exhibition and I loved seeing the evolution but also getting an insight of how he took certain things further and further and how some of his early elements morphed into something more abstract or vanished in the end.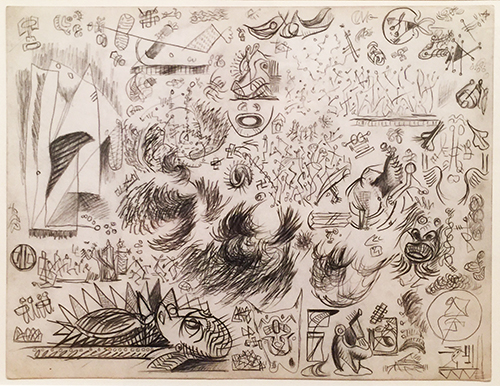 Jackson Pollock, Untitled (Sheet of Studies), c. 1939-42, Black colored pencil on paper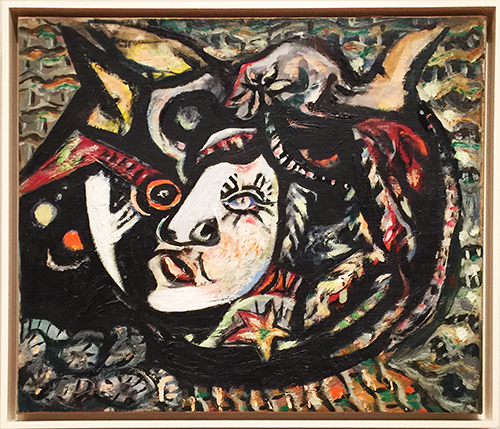 Jackson Pollock, Mask, 1941, oil on canvas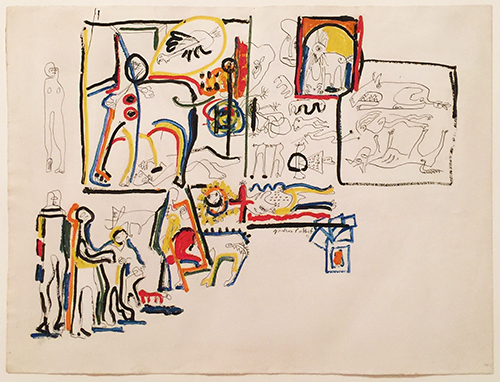 Jackson Pollock, Untitled (Animals and Figures, 1942, Gouache and ink on paper
Drawing was an independent medium for Pollock – so his sheets were never studies for paintings. Yet you can see similarities to his paintings – like in the one below – The She Wolf . Vibrantly colored lines that are laid on top. Fusing two different layers was a strategy Pollock would continue to develop over the next several years.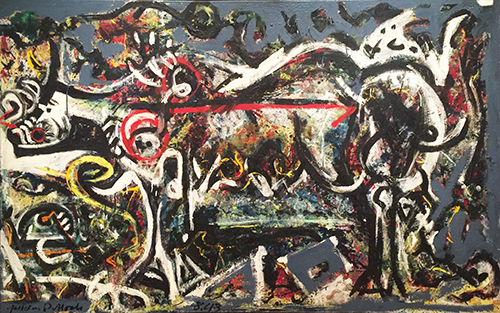 Jackson Pollock, The She-Wolf, 1943, oil, casein and gouache on canvas
He began covering the canvas with a layer of multicolored splatters, washes and drips and then superimposed the black outline of the wolf, whose head faces left. Finally he added thick white lines to highlight her shape and dense areas of gray-blue at the edges to bring further relief.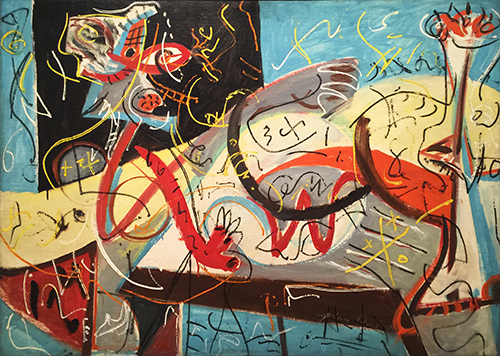 Jackson Pollock, Stenographic Figure, ca 1942, oil on linen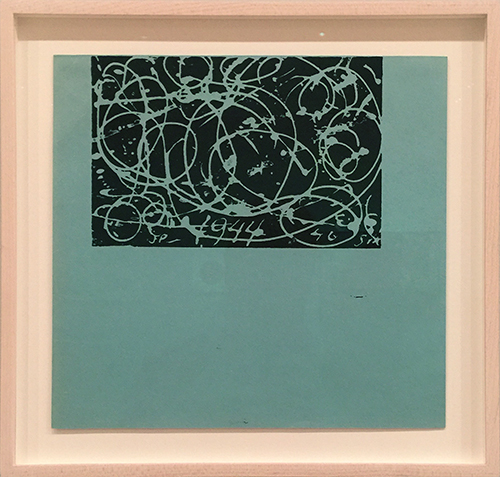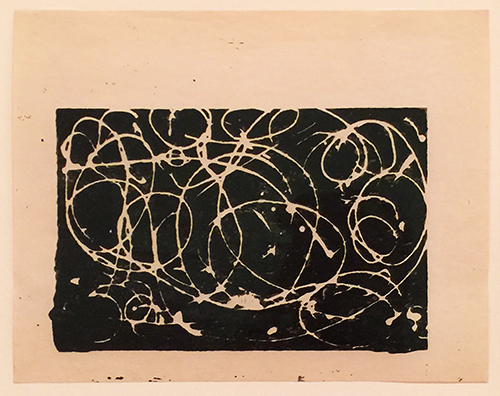 Screen prints 1943-1944 – Pollock experimented with screen printing in this time and worked briefly at a commercial silkscreen workshop in 1943. These screen prints above predate his first abstract "drip" paintings at least 2 years. Apparently Pollock and his wife artist Lee Krasner used those screen prints as greeting cards!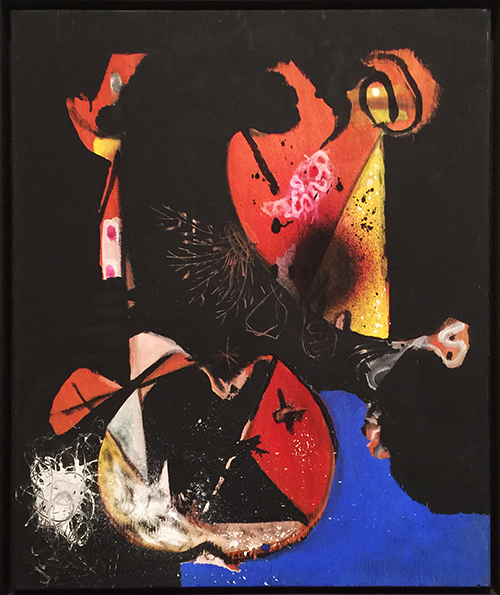 Painting, ca. 1944, Gouache on plywood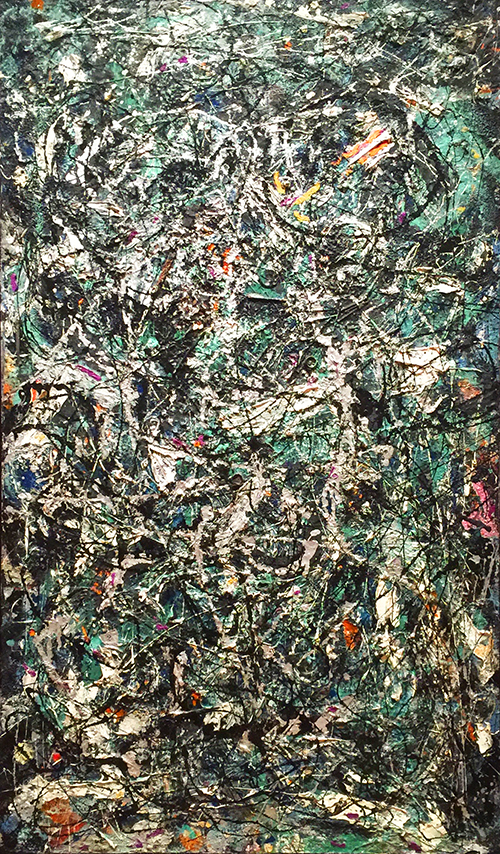 Full Fathom Five, 1947, oil on canvas with nails, tacks, buttons, key, coins, cigarettes, matches, etc.
This is one of Pollock's first "drip" paintings. While its top layers consist of poured lines of black and shiny silver house paint, a large part of the paint's crust was applied by brush and palette knife.
The nails, tacks, buttons etc. are all encrusted in the paint and add to the texture.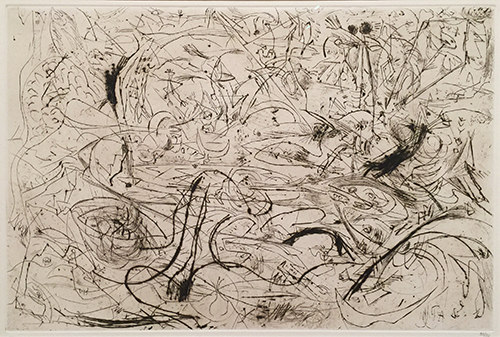 Untitled, c. 1944-45, engraving and drypoint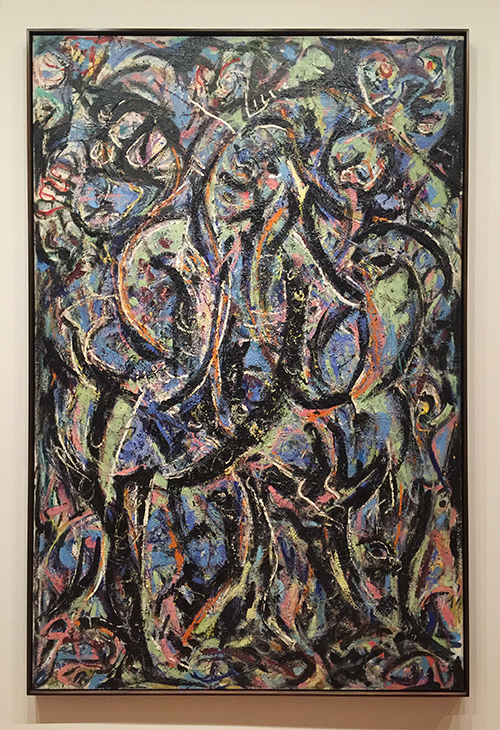 Gothic, 1944, oil on canvas
Pollock told a critic that this composition was based on Pablo Picasso's 1907 masterpiece, Le Demoiselles d'Avignon. Just a whisper of this inspiration piece, yet …if you know it you can see it …and still it is something totally new and Pollock!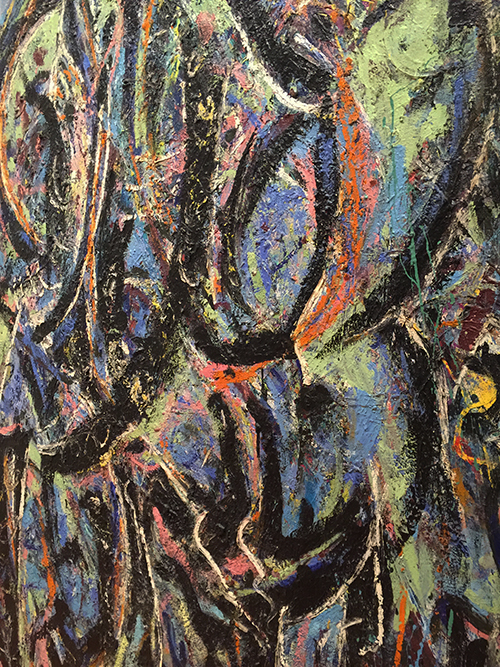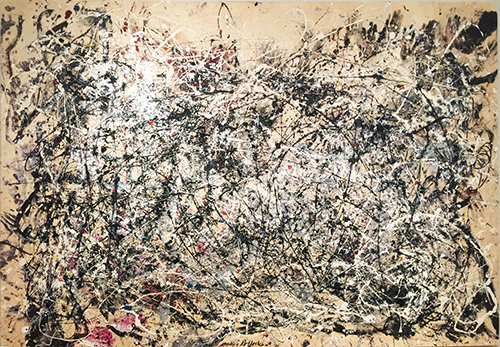 Number 1A, 1948, oil and enamel paint on canvas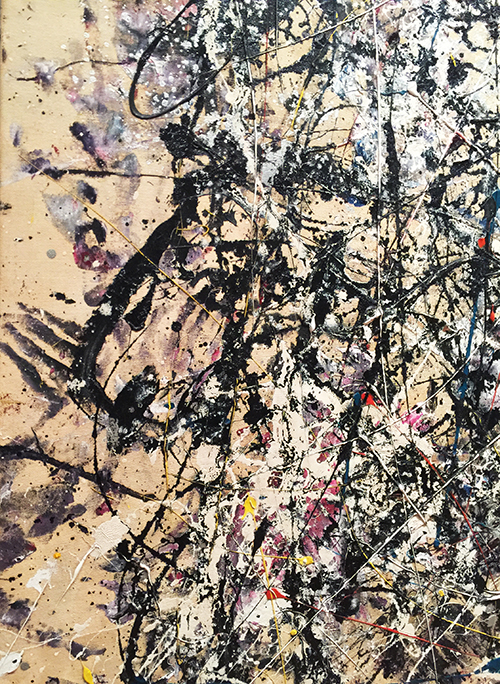 I love how you can see his fingers on the left – the hand of the artist- it makes you look for these things in all of his drip paintings.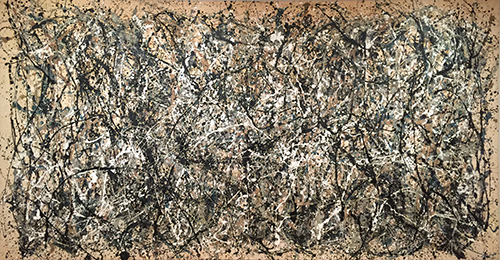 One: Number 31, 1950, Oil and enamel paint on canvas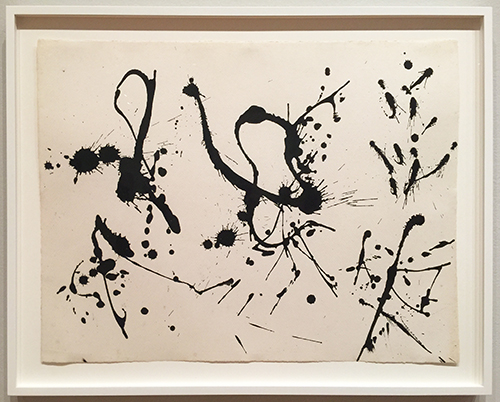 Untitled, c. 1950, ink on paper
this makes me want to fling some ink :)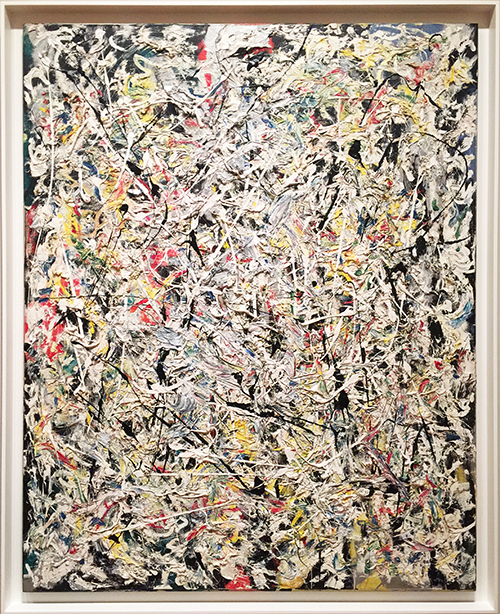 White Light, 1954, Oil, enamel and aluminum paint on canvas
This is one of Pollock's last paintings and the only one he completed in 1954- he squeezed paint directly from a tube on the canvas – also used a brush to create subtle marbling effects by manipulating wet paint in certain areas.
It was so inspiring and wonderful – the texture and the vibrancy of the colors – and of course – do not forget the scale.
I hope you enjoyed this little stroll – until the next one.