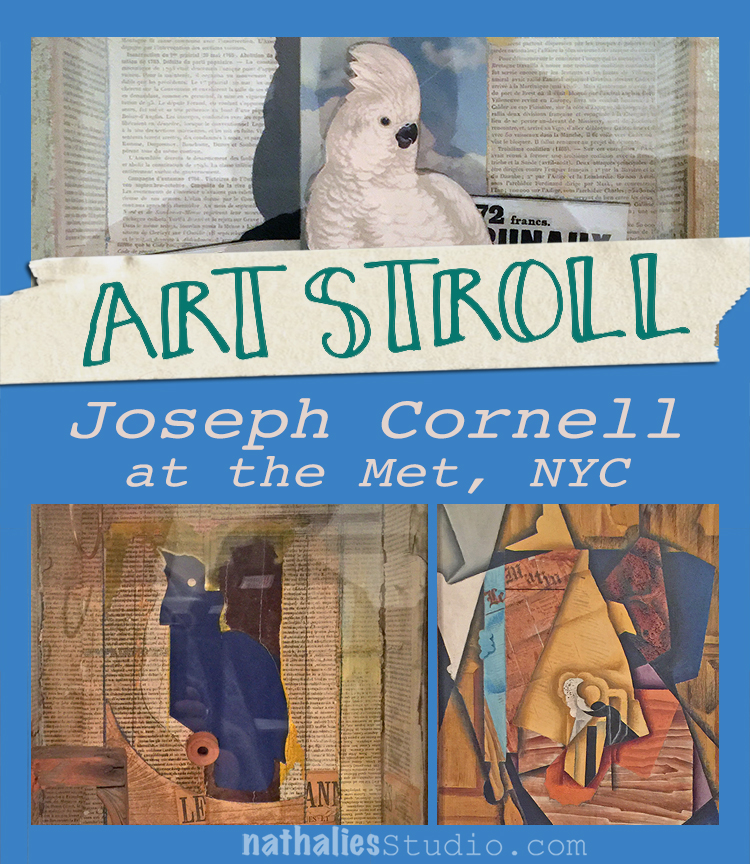 A couple weeks ago I went to the Met and one of the exhibitions I enjoyed in this art mecca was a small exhibition "Birds of Feather" Joseph Cornell's Homage to Juan Gris. I loved this exhibition because it is about an Art Stroll – which was inspirational and turned into some beautiful art!
In 1953 Joseph Cornell saw Juan Gris's painting below at an exhibition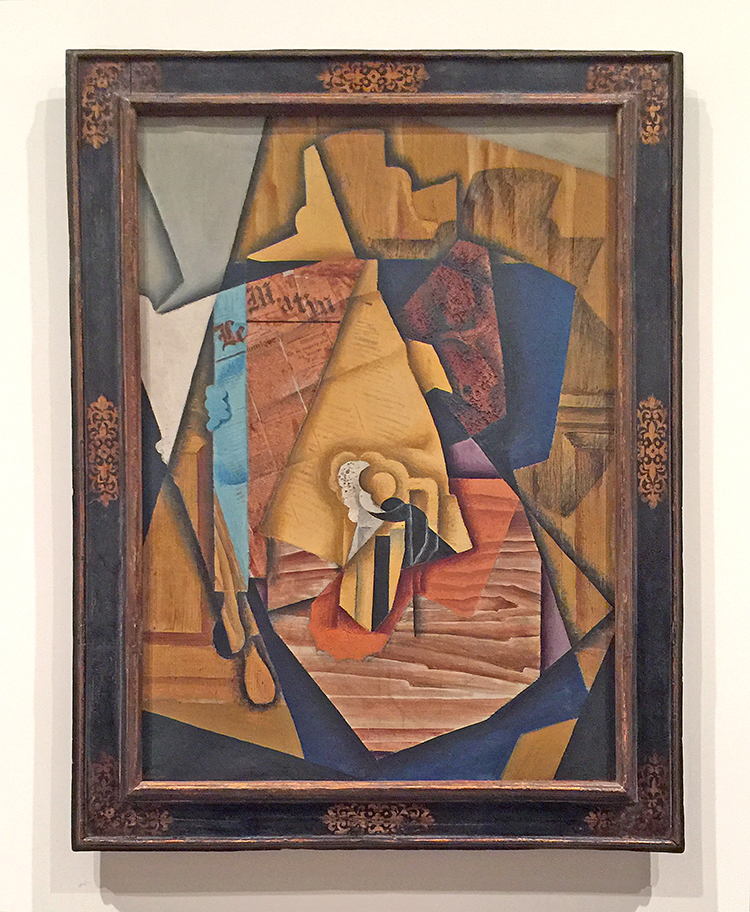 "The Man at the Cafe" , 1914 by Juan Gris – oil on canvas with newspaper collage.
This painting captured Cornell's imagination and he created 18 glass fronted boxes, two collages and one sand tray over the following thirteen years in homage to Gris. Here are just a few of the boxes: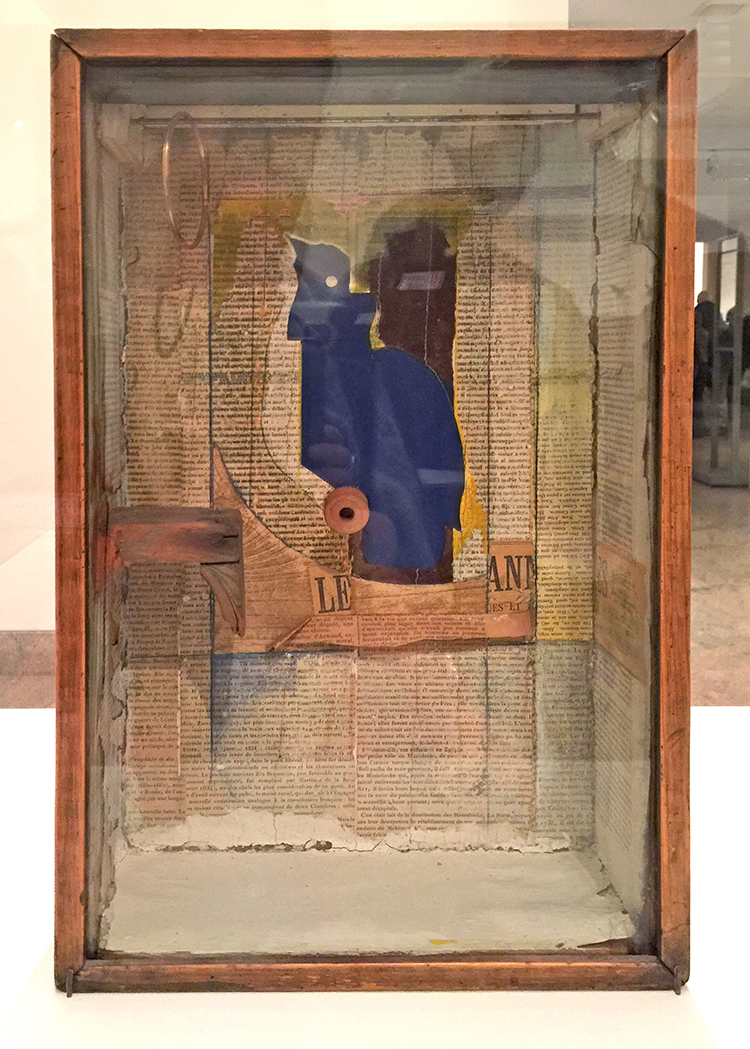 "Josette; Juan Gris #5" ca. 1959-60
This ox is named for Josette Herpin, Gris's companion. In 1959 Cornell dreamed of a blue cockatoo and explained in his diary that "Josette came to life" . Cornell knew of her two portraits by Gris, where she sits in a black armchair the contour of which mimic the projected shadows of Cornell's first cockatoos. He was likely inspired by the blue hues of her bust-length portrait. for the colored silhouette in this box.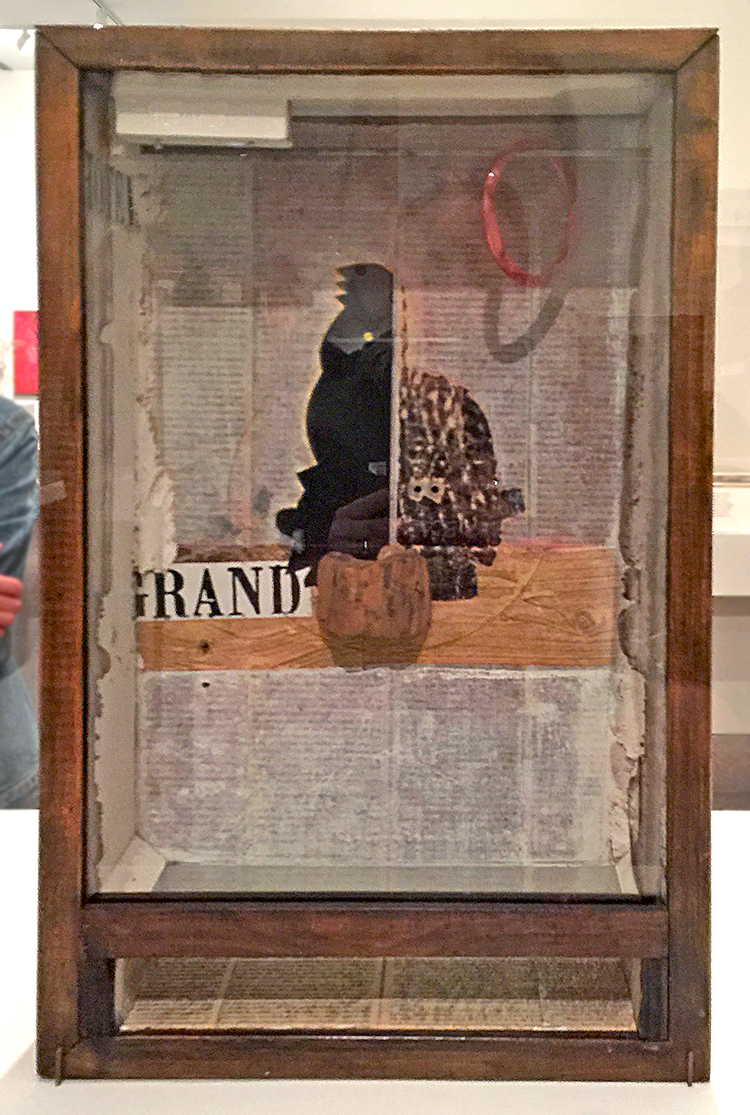 Untitled (Juan Gris Series, Black Cockatoo Silhuette) ca. 1959-60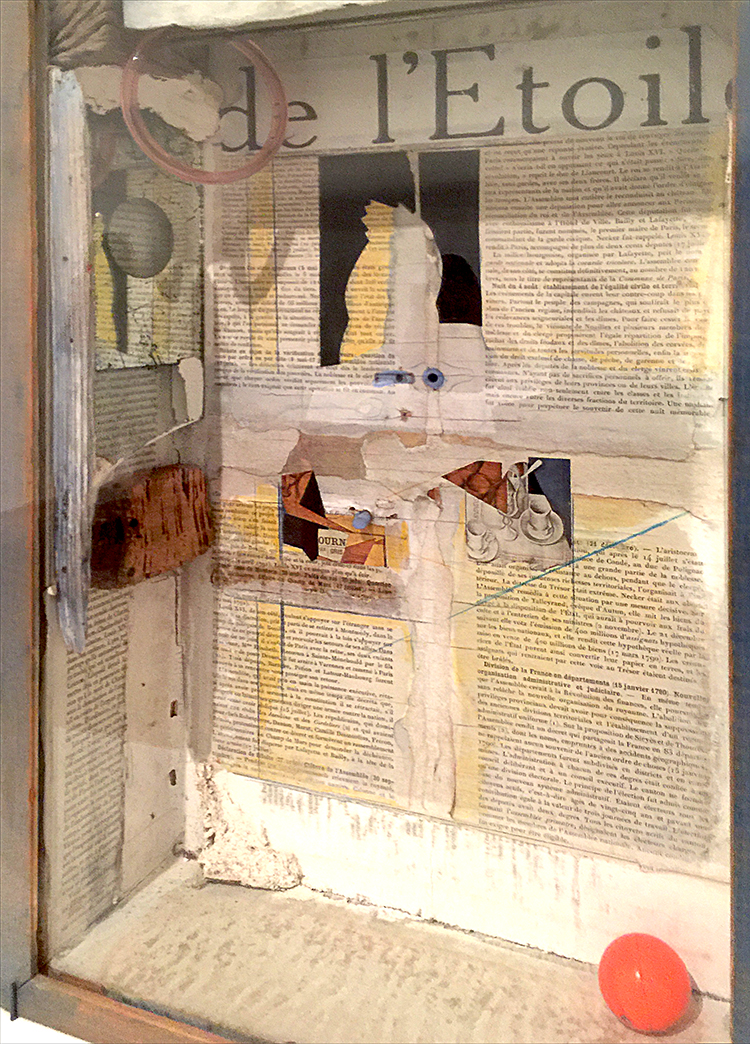 Cornell's interest in cut-and-pasted paper was a direct response to Gris's collages.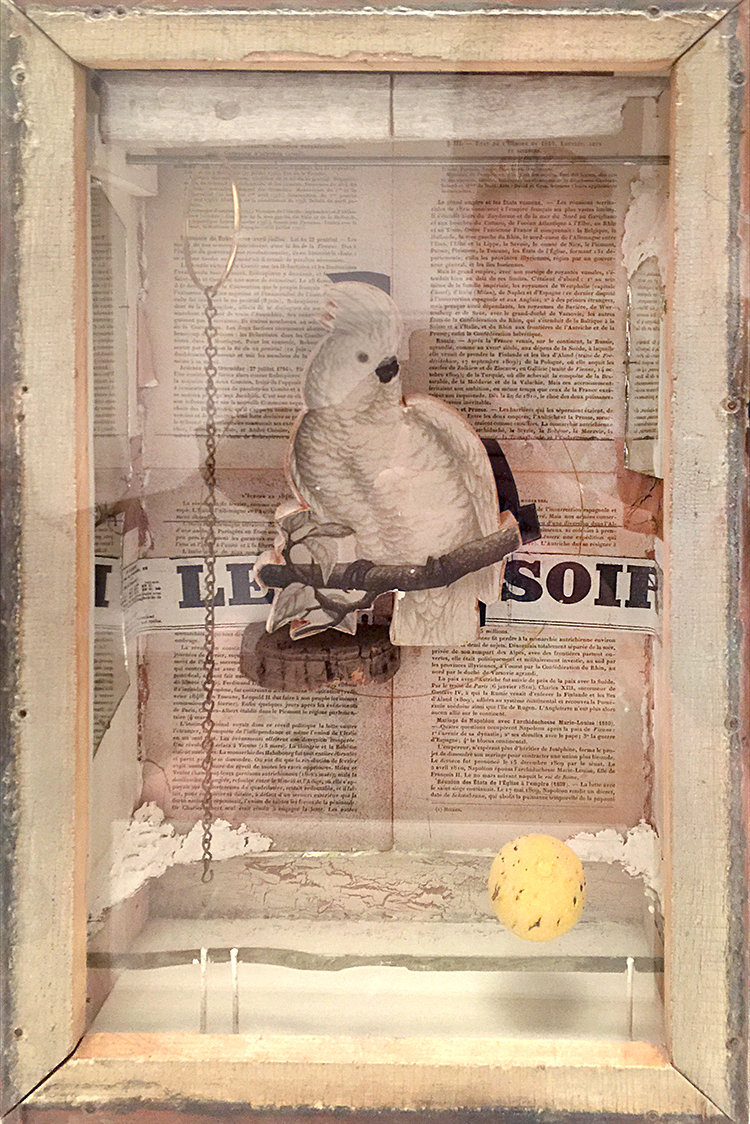 The artist lined his cockatoo boxes with pages from 19th century French texts, which he found in Manhattan book stalls. The photo below is actually the back of one of the boxes -I love this!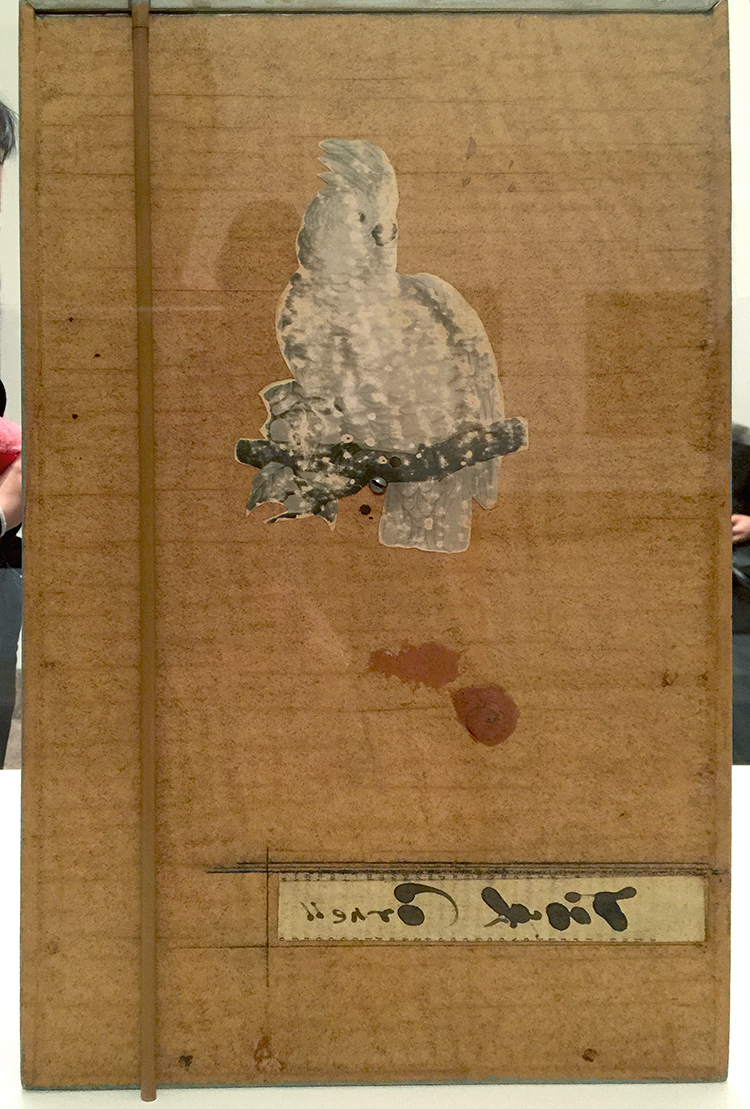 Other elements that characterize the Gris boxes are fragments of floral wallpaper, marbleized paper, and commercial labels.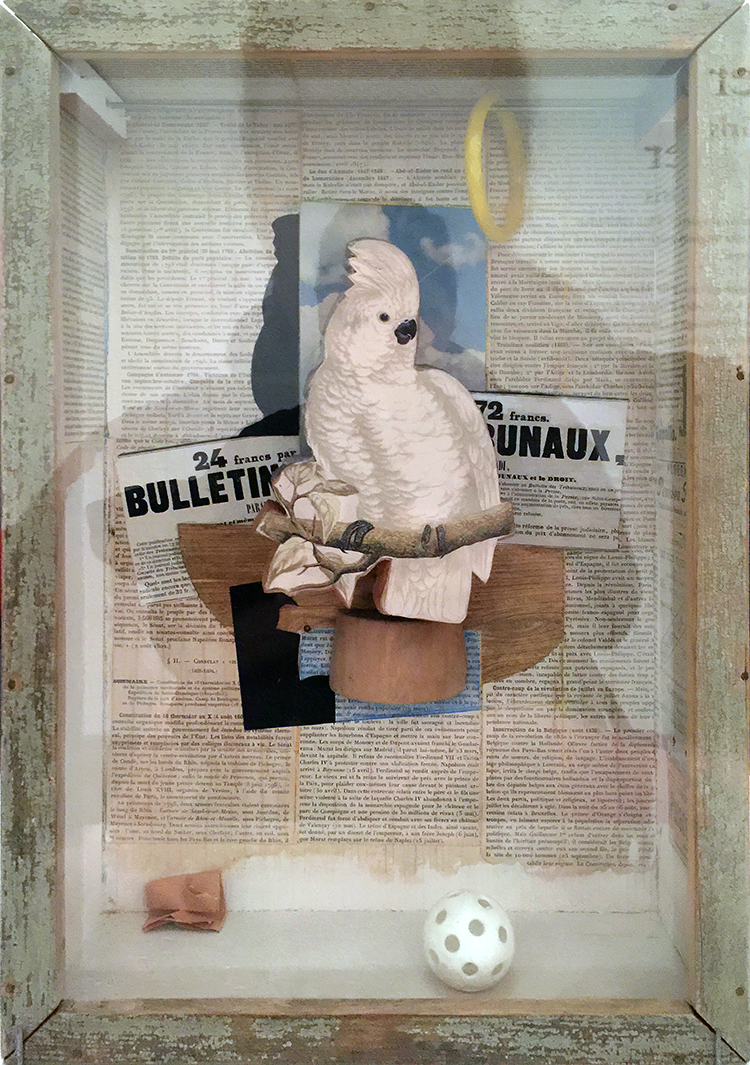 I love Cornell's boxes- makes me really want to do more assemblage again. I also loved seeing the original inspiration and then so many different versions on how he spun the inspiration. The first box shown here still has some traces of the inspiration  – but only if you know about the piece by Gris – but you would not know with the other ones without knowing about the story. Fascinating, don't you think?
Hope you enjoyed this art stroll- see you soon for another one :)