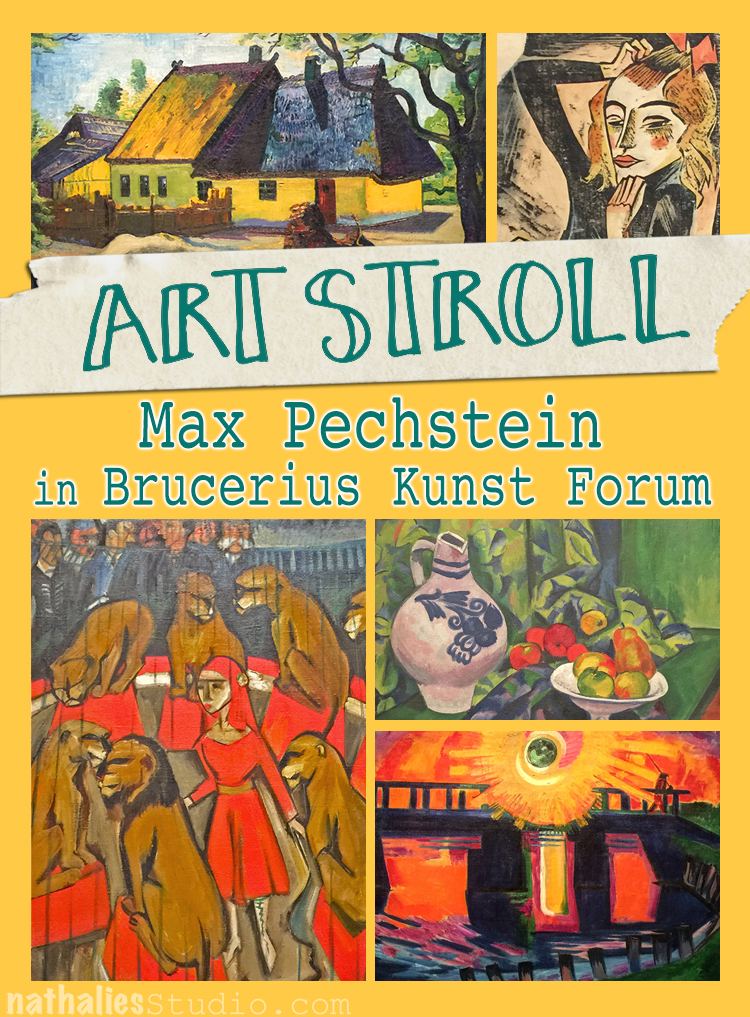 When I visited my home city Hamburg in Germany my friends and I spent a couple hours in the Brucerius Kunst Forum to see the Max Pechstein exhibition. Max Pechstein was an expressionist German painter, who was part of the Art Group "Die Brücke"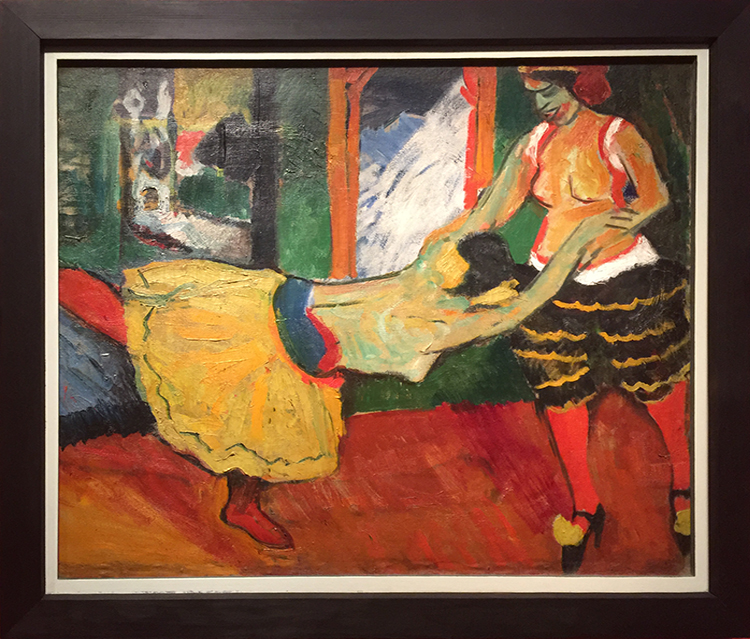 He was highly influenced by the ideas and techniques of Van Gogh, Matisse and the Fauves. In the 30s Max Pechstein was vilified by the Nazis and most of his paintings were removed from German Museums and some of them displayed in the degenerate art exhibition of 1937. He was dismissed as an art professor by the Nazis and was only after World War II able again to teach art.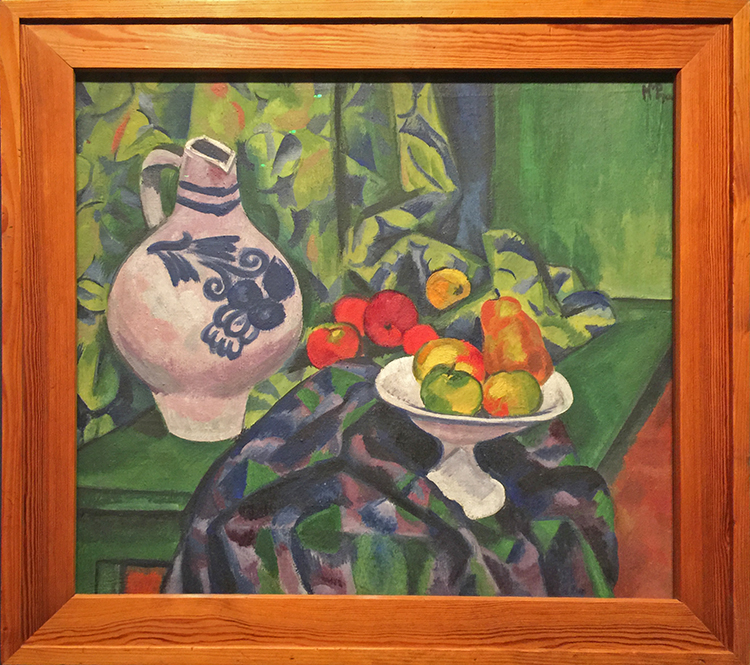 1912 – he dabbled a bit in cubism. I love how he painted the patterns and his usage of colors.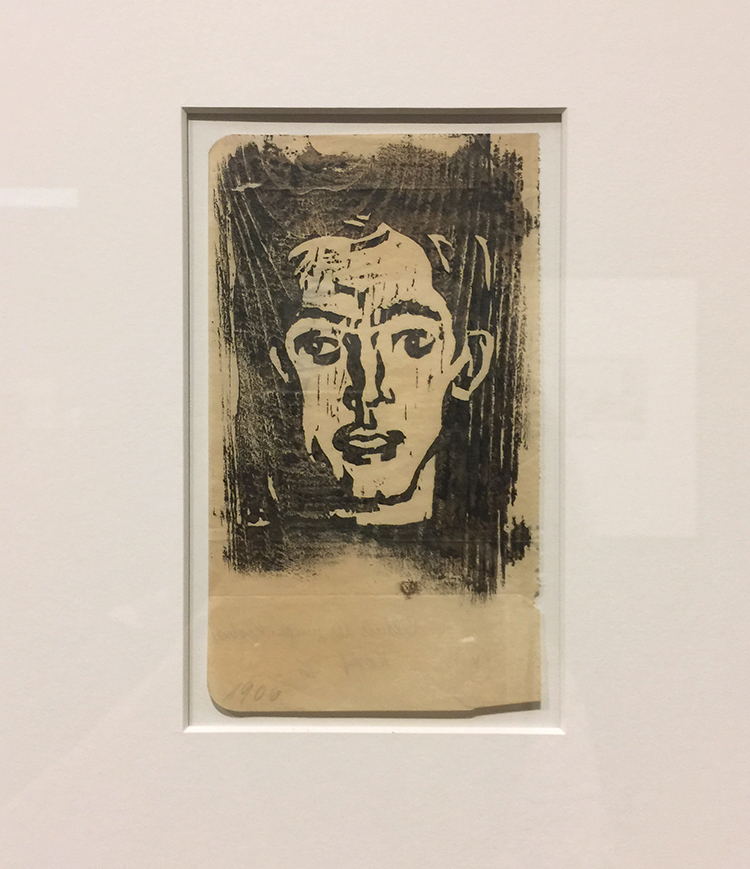 Pechstein was also a really good printmaker – and he seemed to have used any kind of paper he could find to do his prints.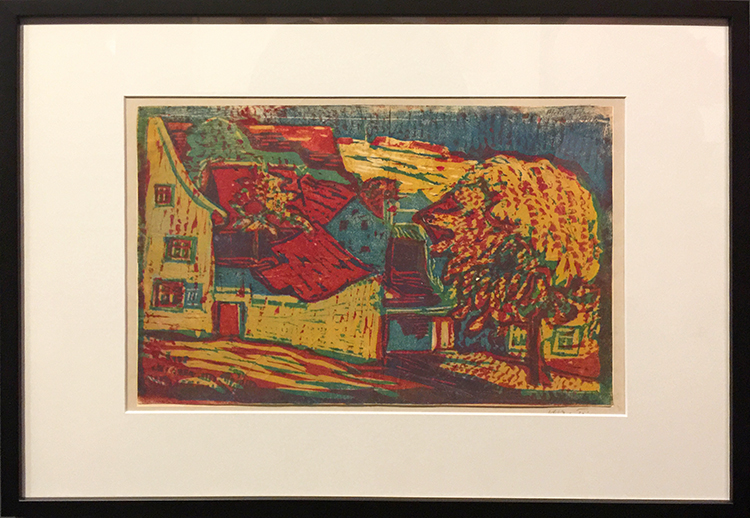 I love the texture of the wood grain visible in his prints.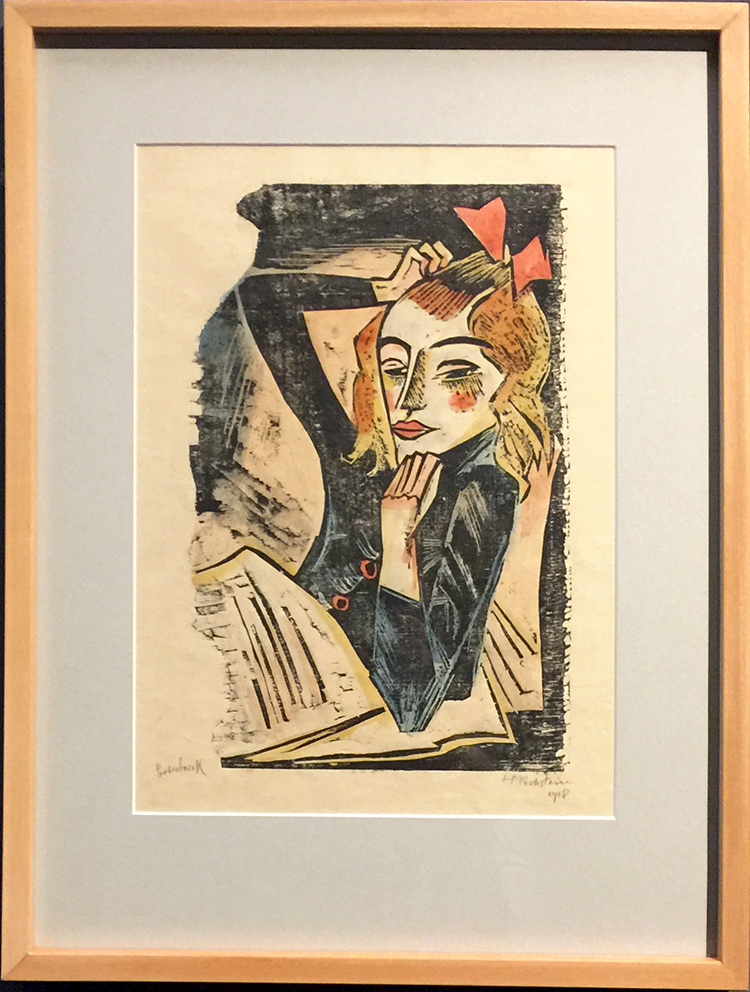 He loved painting his first wive Lotte- below in a painting which reminds a bit of Gaugin.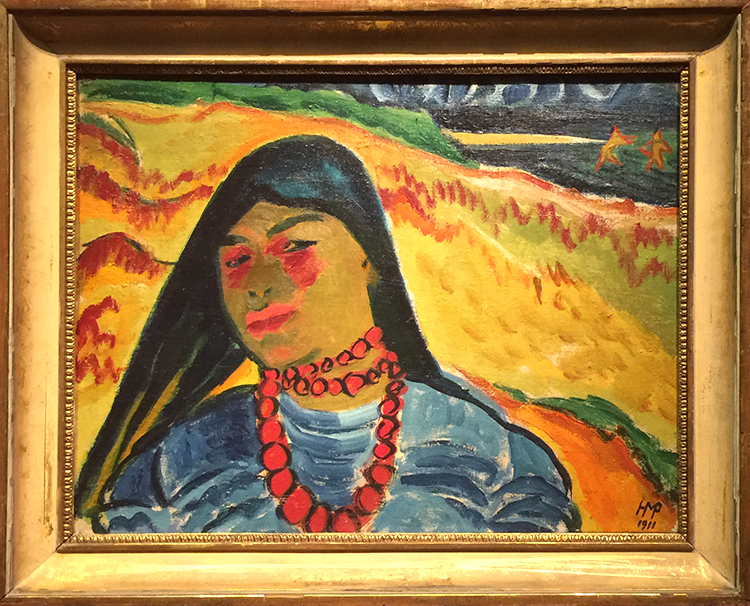 While his style seemed to change all the time – his use of color was very unique and consistent.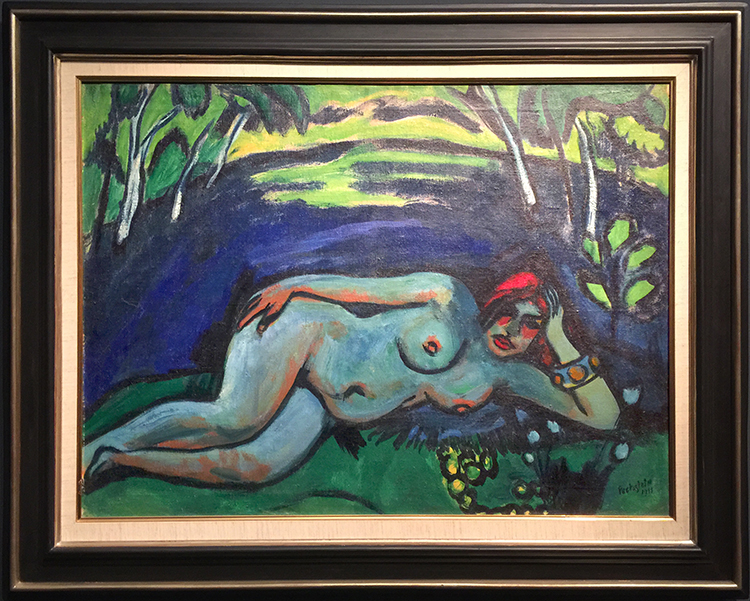 "Early Morning" – Oil on Canvas – he picked up the curves of his wife's body in the landscape in the background.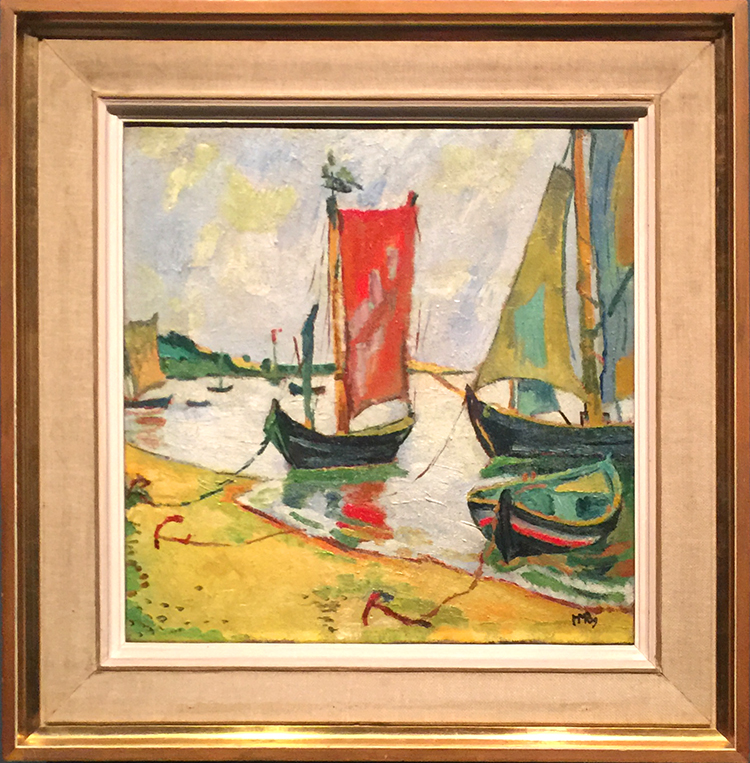 Nidden Coastline with Fishing Boats – so very different yet again.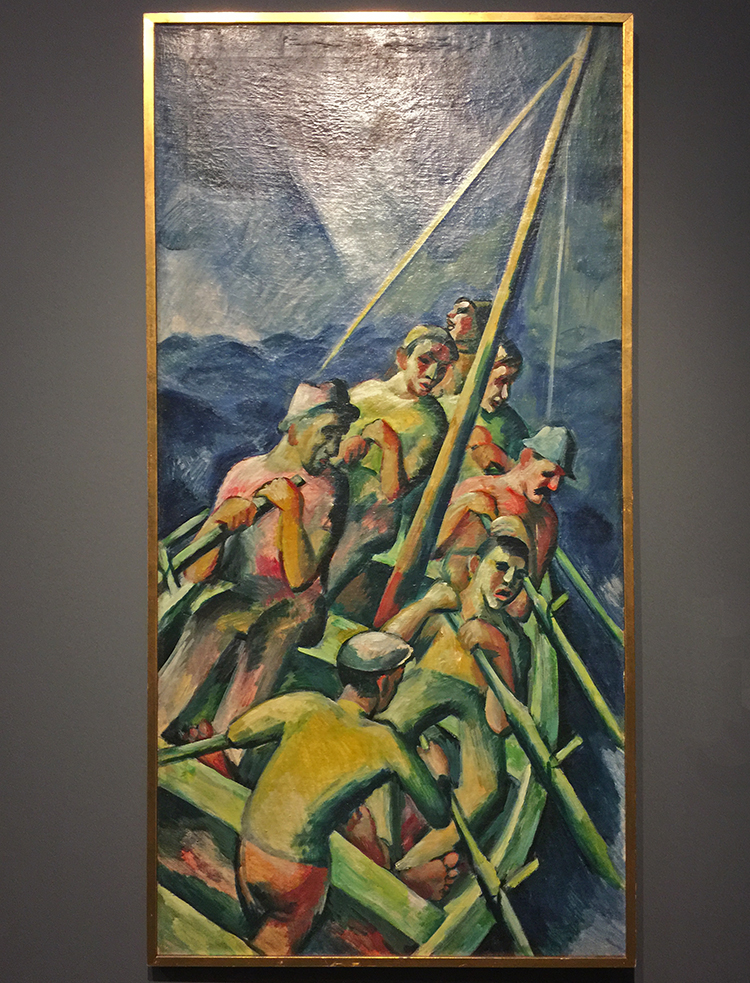 Fisher Boat – 1913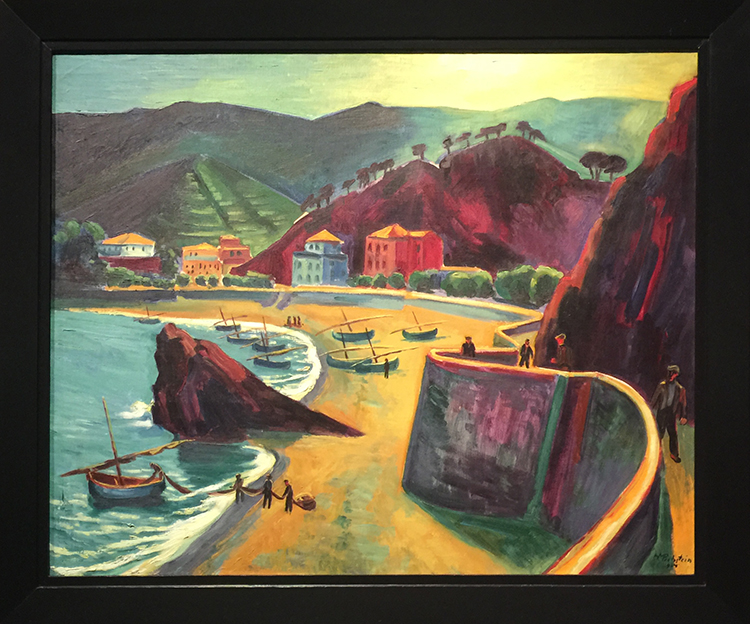 Monterosso el Mare, 1924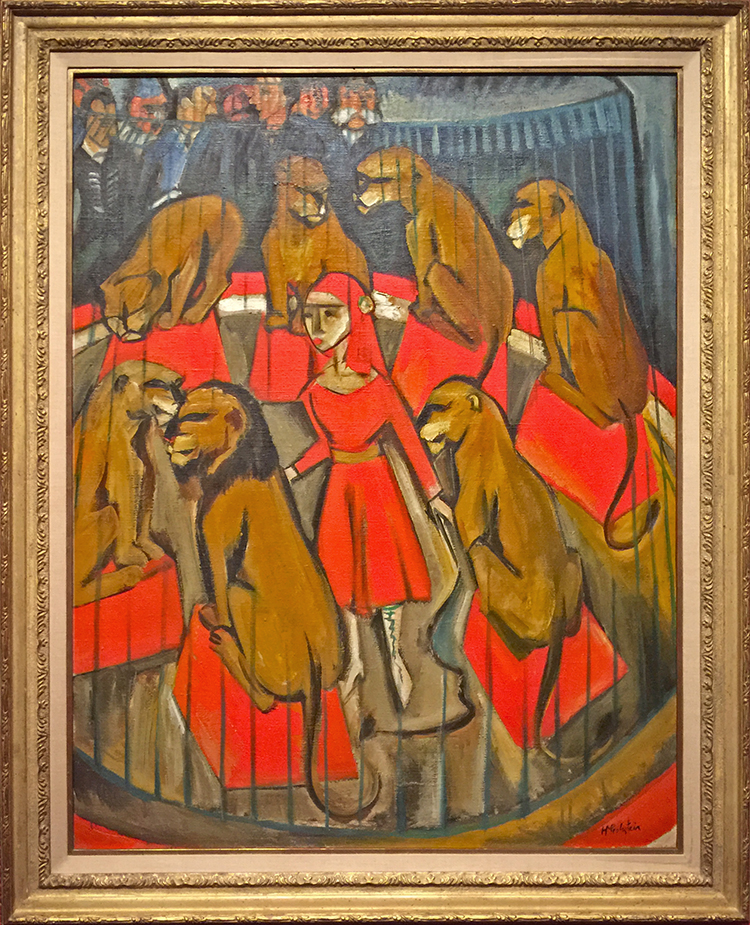 Amazing painting- it somehow reminded me a of painting by Max Beckmann of seals in a circus.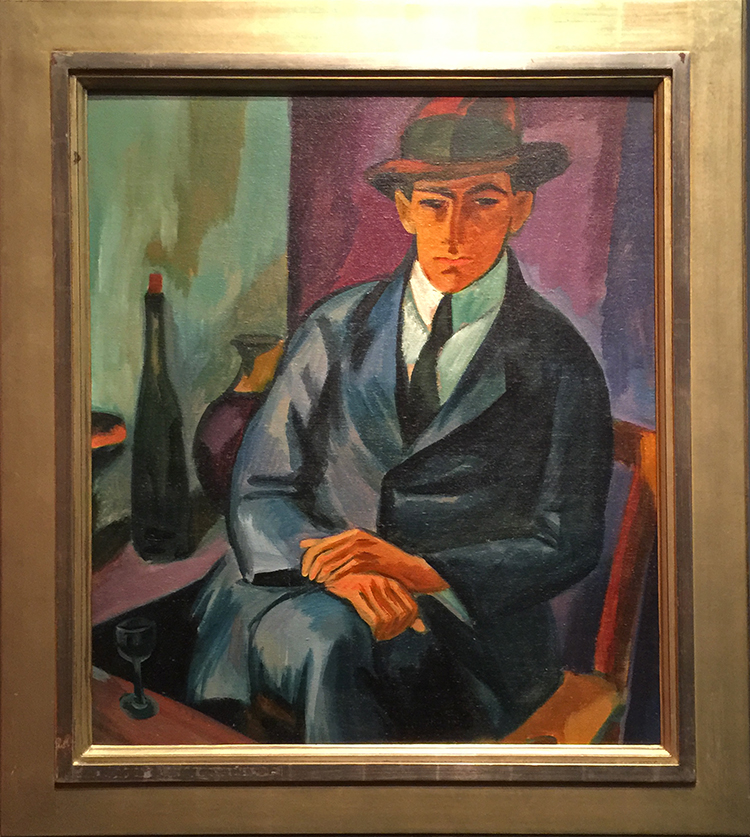 Sitting young man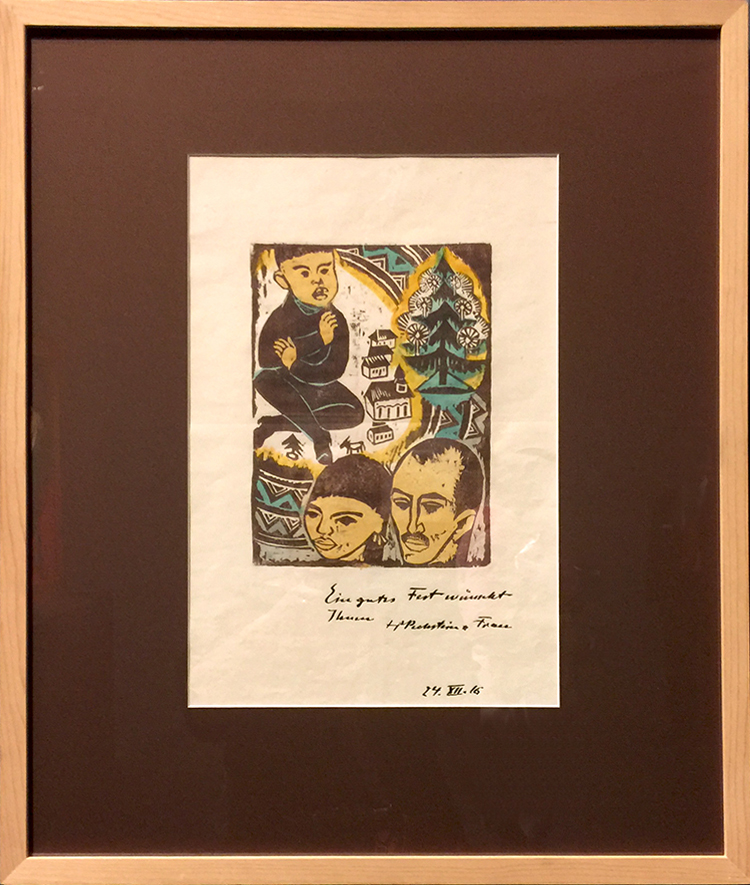 Printed Christmas Cards showing him, his wife and his son – 1916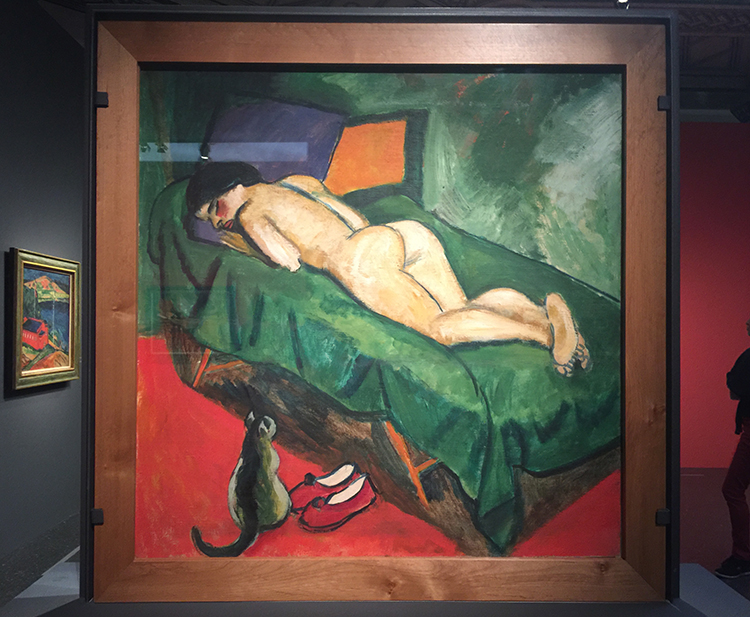 Sleeping Nude and Cat (1911) was one of my favorite paintings of his.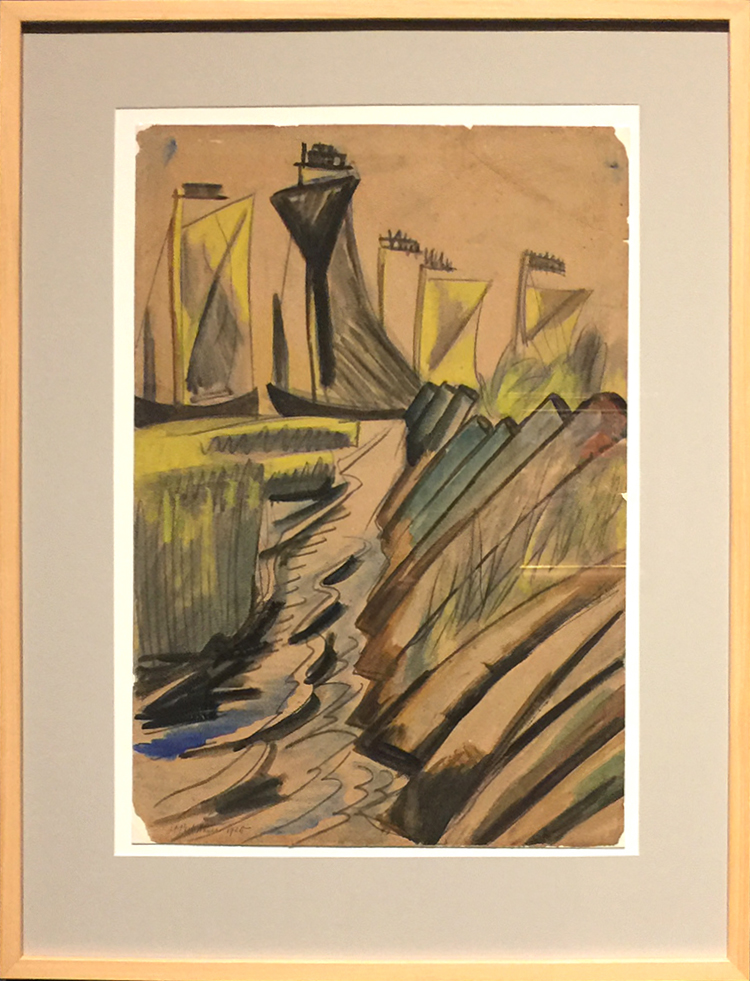 Kurenkähne am Deich, 1920 – watercolor and pencil – one of the few non-oil paintings.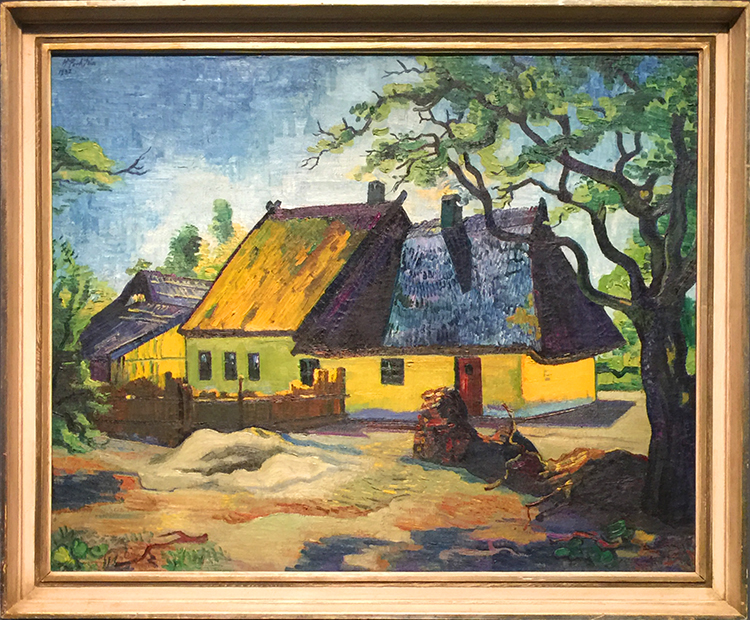 Fischer Katen – 1932 – This shows the typical style of houses in the North of Germany .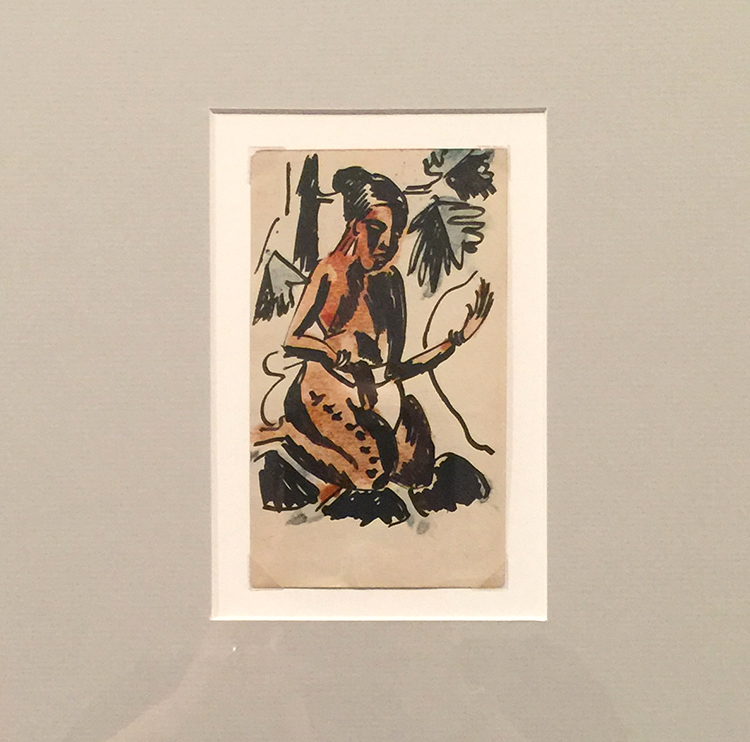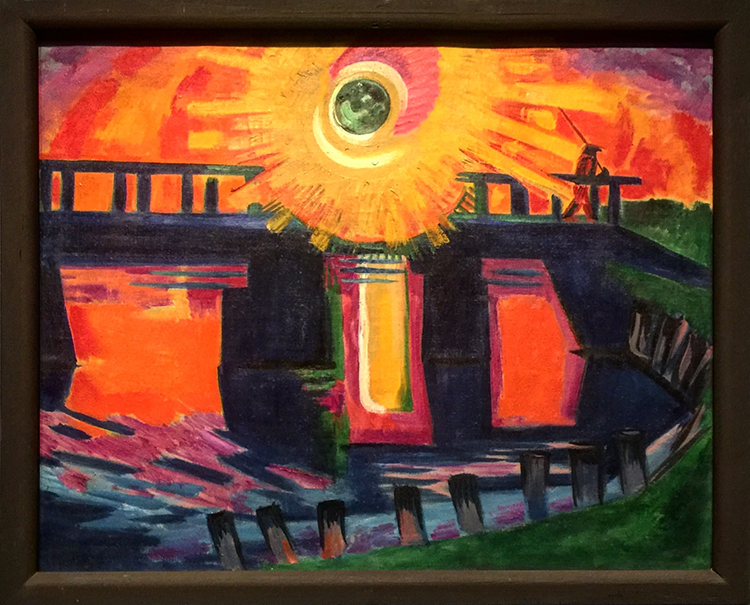 And this one just glowed intensely and beautifully – a stunning piece. Sunset – 1921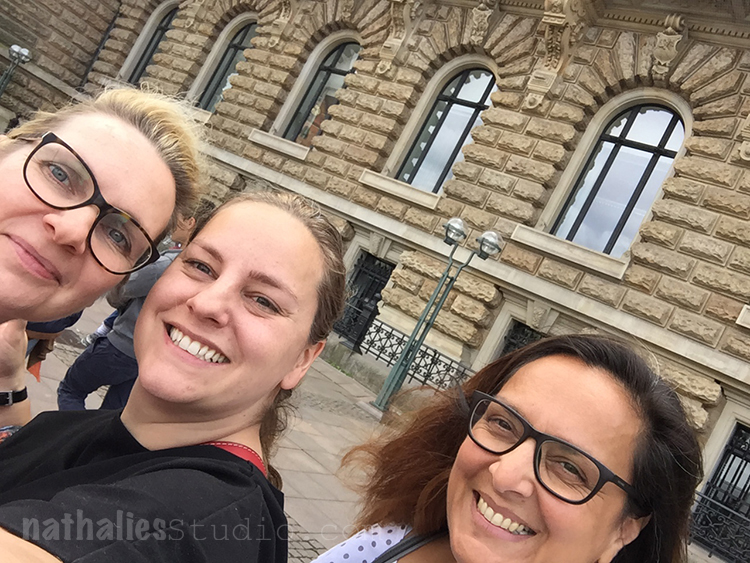 and here are my friends Sandra and Liz who joined my this Art Stroll. Hope you enjoyed it :)